The big daddy of RIPTA routes. The behemoth. THE RIPTA route. Yup, it's the R Line. This post I'll be taking a deep look into the R Line. So, let's get started analyzing this beast of a route, shall we?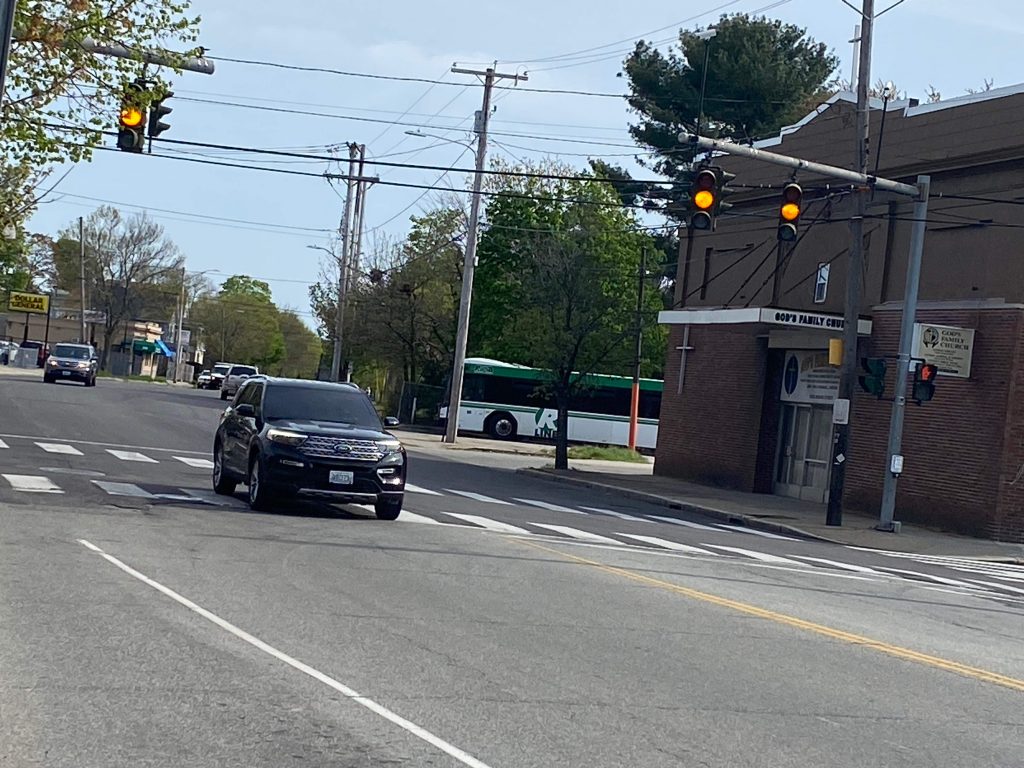 First off, we have to take a look at the historical context. The year is 2013, and RIPTA's proposing service changes as they usually do. However, the biggest change of the year involves their two highest-ridership routes at the time, the 11 (Broad St.) and the 99 (North Main). Their plan was to merge the two routes and convert it into a "rapid bus" setup. What was "rapid bus"? Well, it's not full-blown BRT. RIPTA makes that abundantly clear. However, it does have some BRT-like perks like dedicated buses, 10 minute headways in each direction during weekdays, and traffic light manipulation. Not even the MBTA's Silver Line is that fancy! However, unlike the Silver Line, there's no dedicated right of way for the R Line, as it still runs in mixed traffic, and as such unlike what the MBTA does, RIPTA does NOT claim that it's BRT. So, the end result? The R Line. With the historical context out of the way, let's get into the route itself.
The journey itself begins at the intersection of Broad St. and Montgomery Avenue, near Eddy St. Quickly, you'll realize that the lispy female announcer will get a bit annoying announcing every stop. However, that didn't deter me – or anyone else from riding this route. The bus wasn't busy at this point, although it very much did get busy the closer to downtown we got. We quickly went past Eddy Street, and from here we past a Taco Bell, Roger Williams Park, and some locally owned restaurants and clubs. We then crossed over the interstate.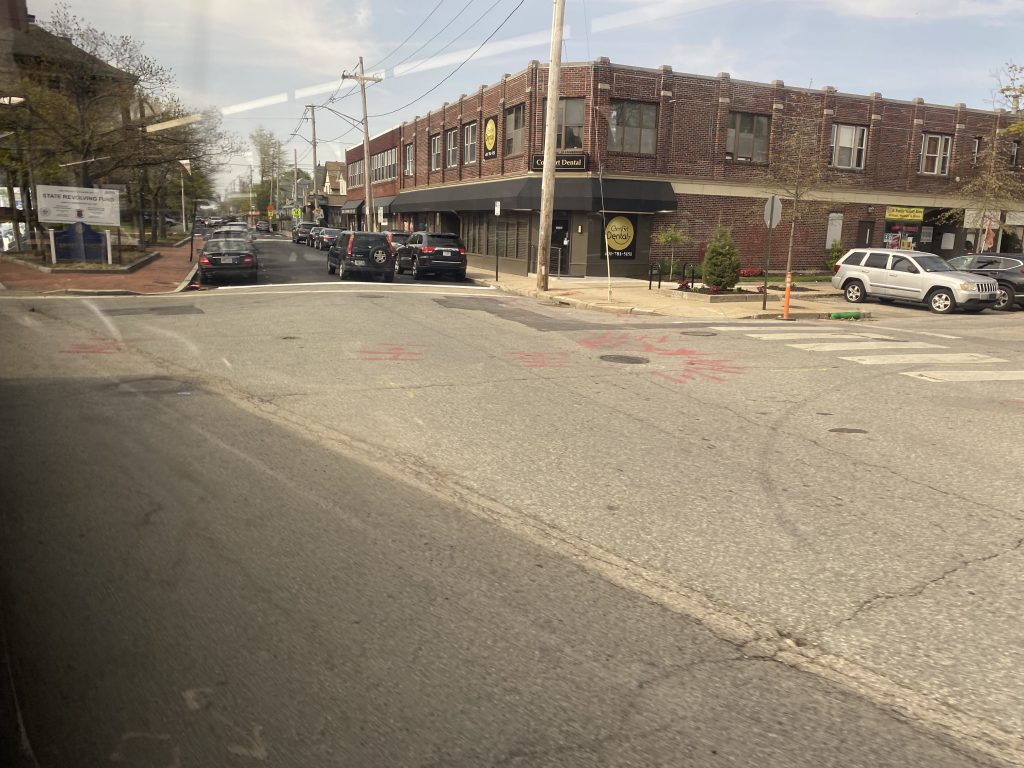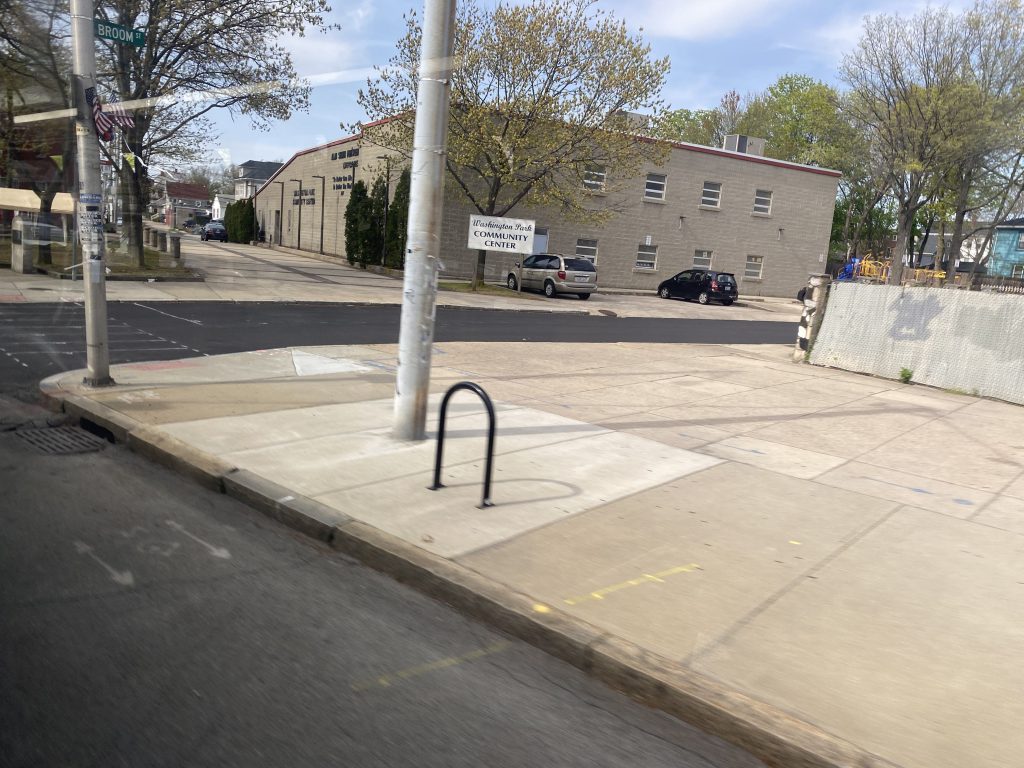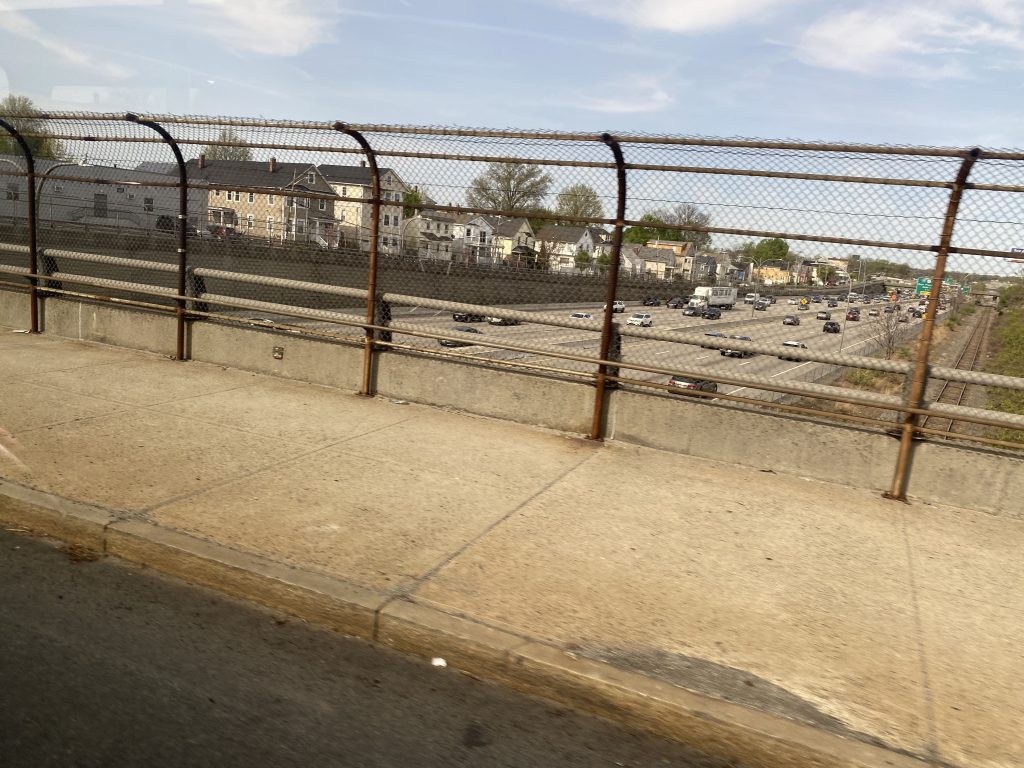 So, we cross into South Providence, and the neighborhood really becomes lively. As in, there were people walking around everywhere and businesses everywhere, ranging from local markets, to a CVS, some clubs, phone stores, and even a computer repair shop. From here, we kept pressing through the neighborhood with people getting on and off at the various stops. Eventually, the bus started getting a little crowded.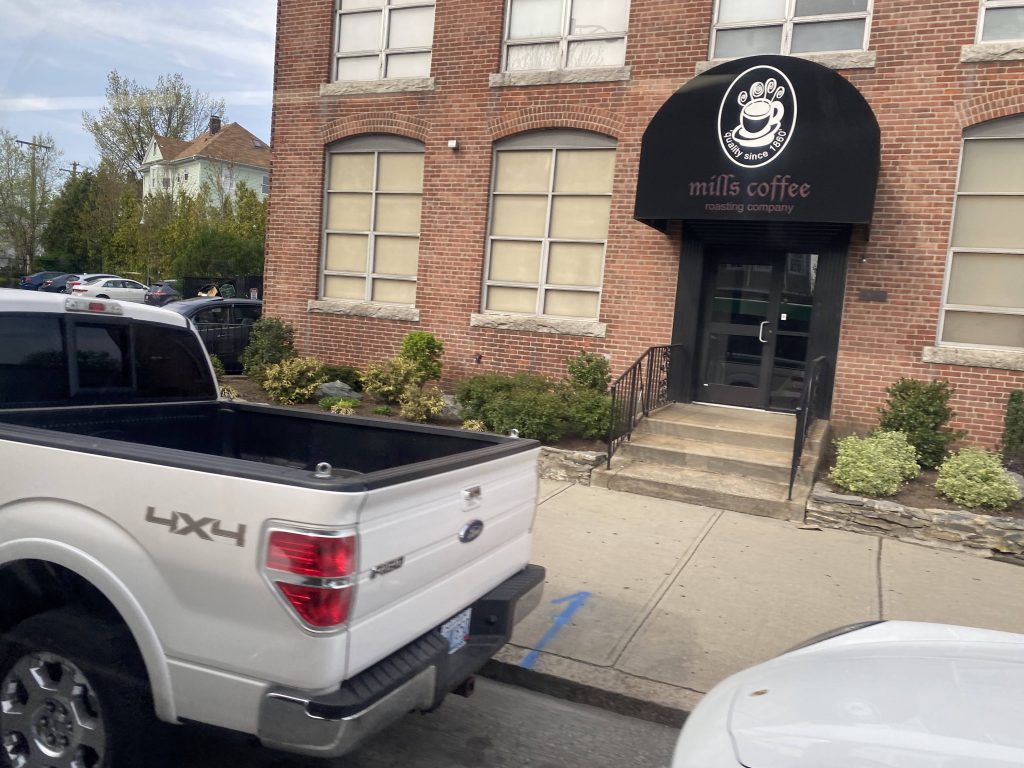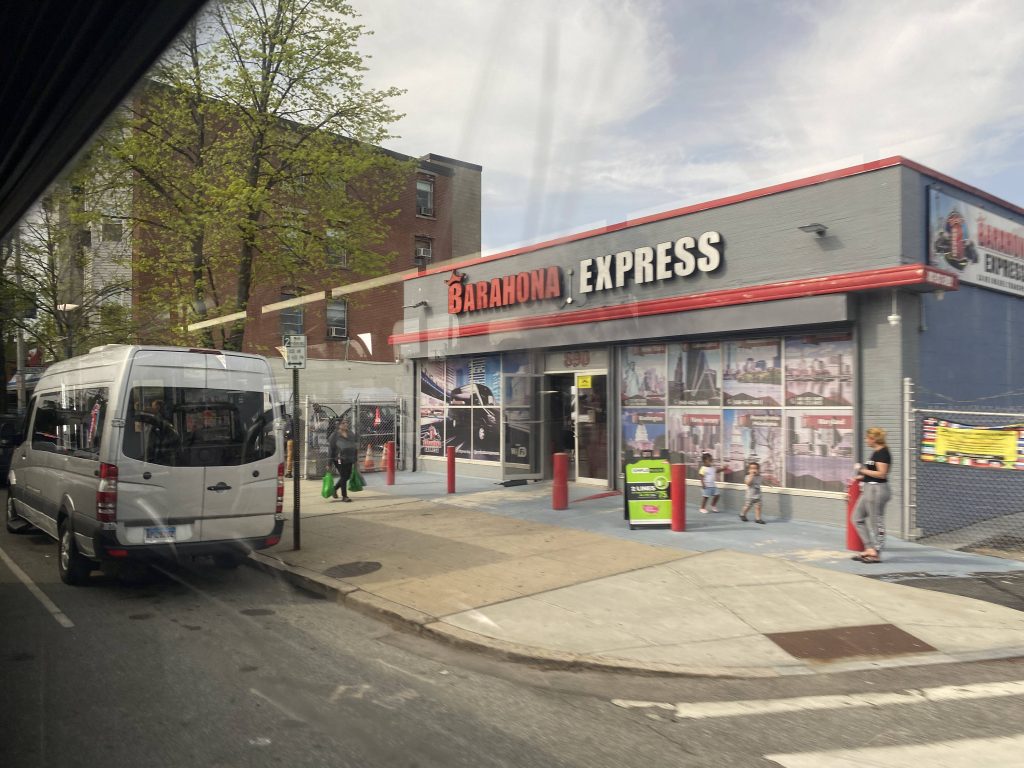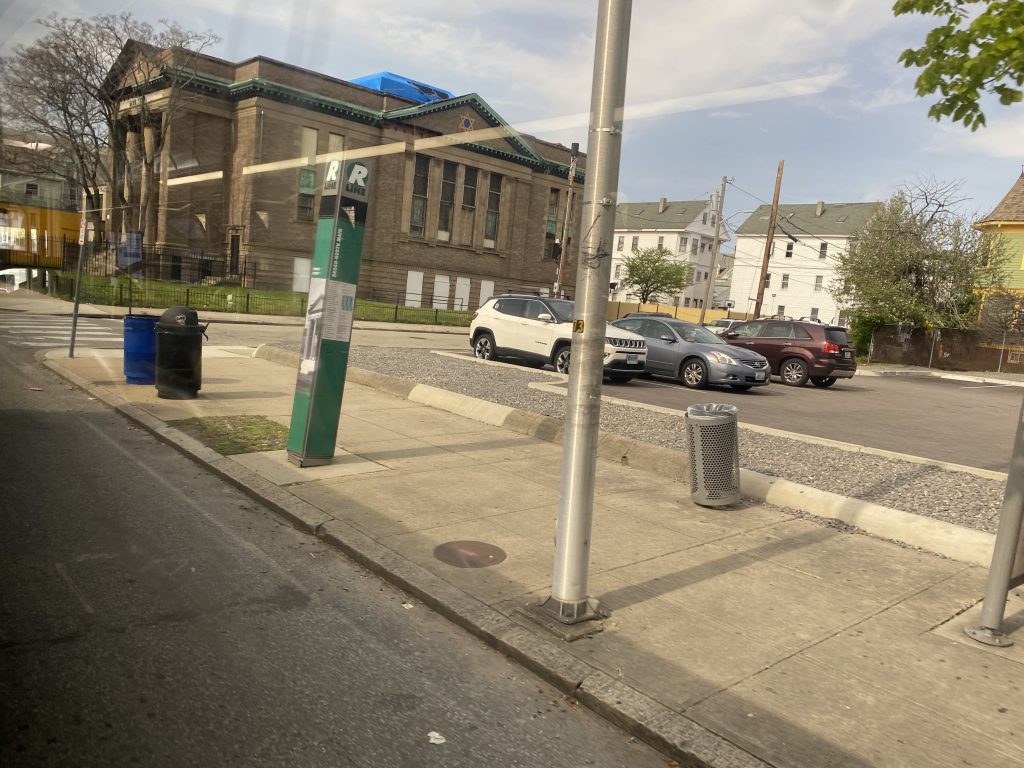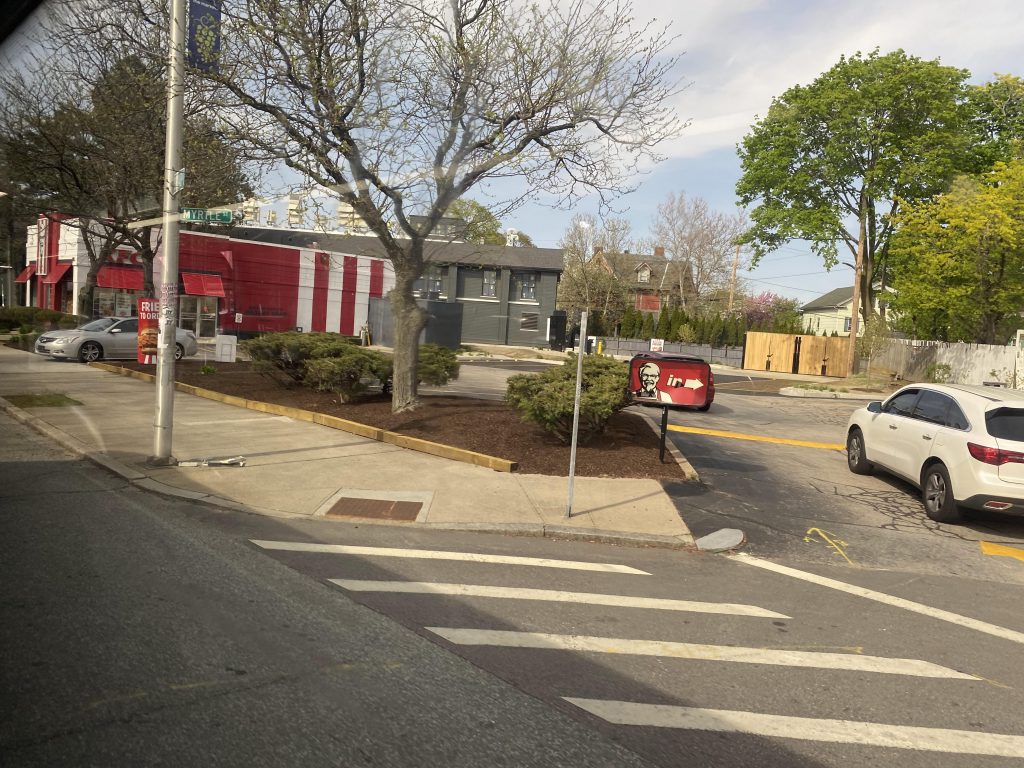 Eventually we went past St. Joe's Hospital, and entered Elmwood Avenue. From here, it was effectively a straight shot to Kennedy Plaza, passing by many more local businesses. We'd also cross the interstate again, this time entering downtown Providence and serving Dexter Manor.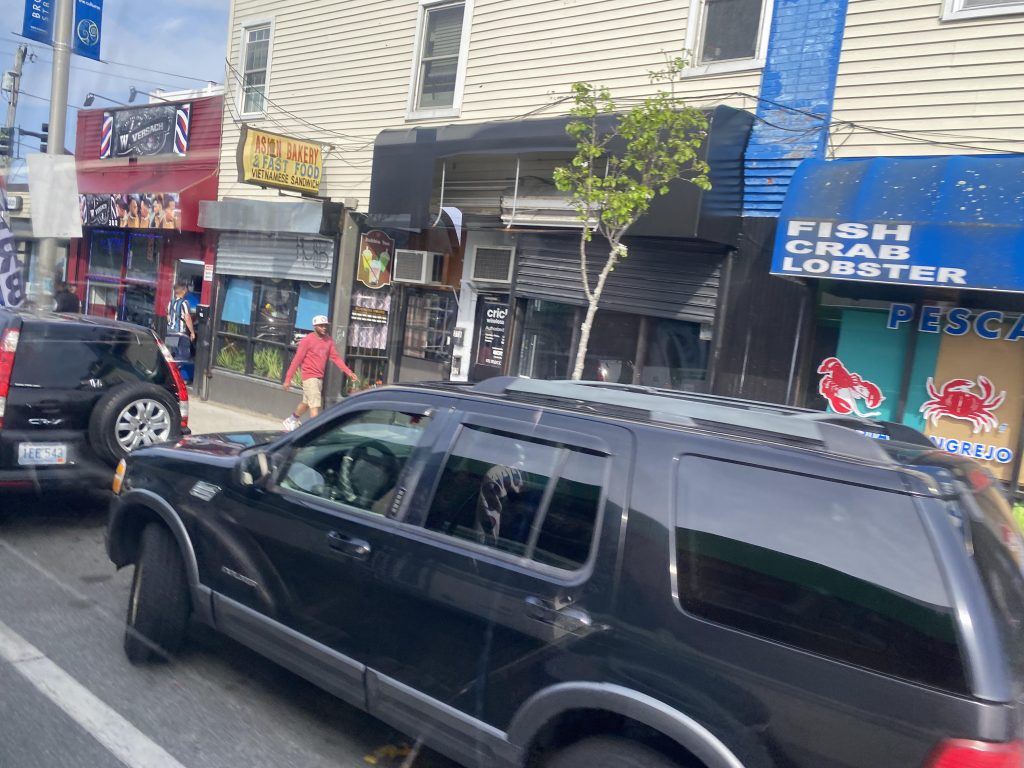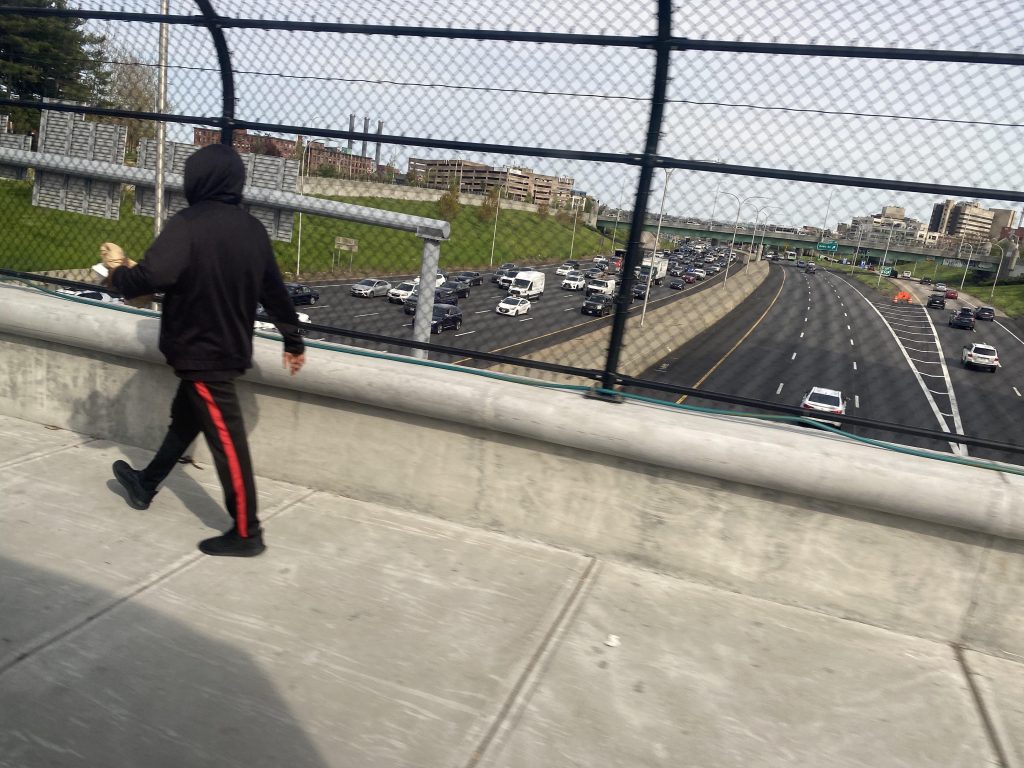 Eventually, we entered downtown Providence. Passing by the usual assortment of businesses and restaurants along Westminster Street, we made it to Kennedy Plaza soon enough. It was here that mostly everyone got off. There was only one other person other than me who stayed on the bus all the way to Pawtucket.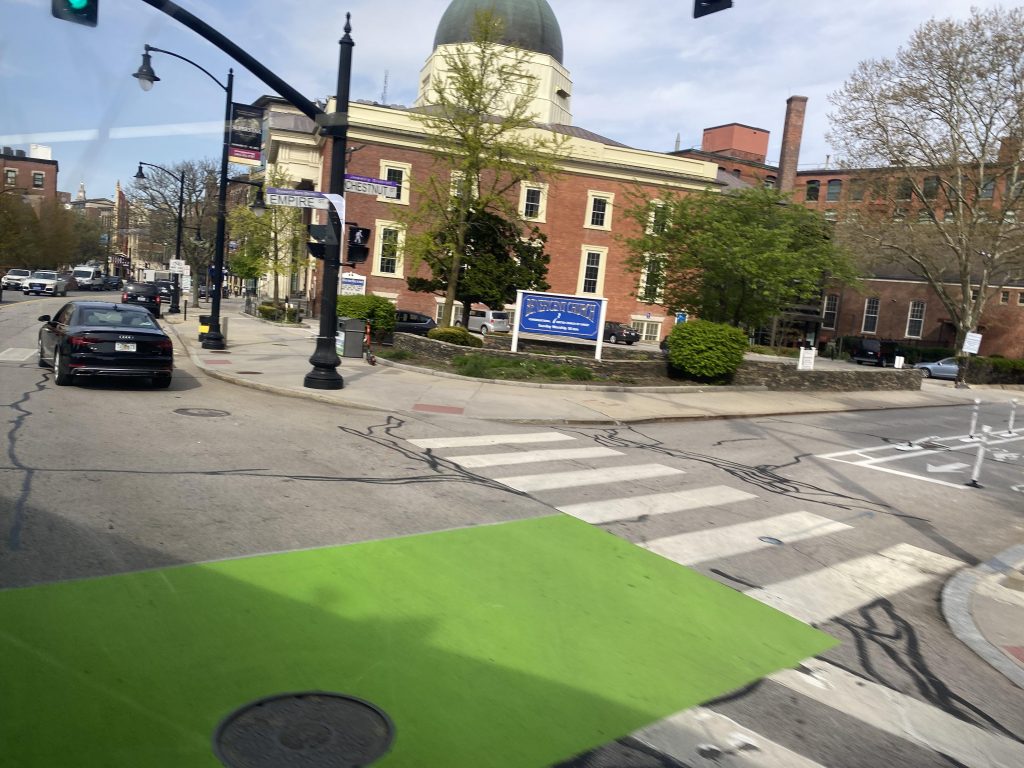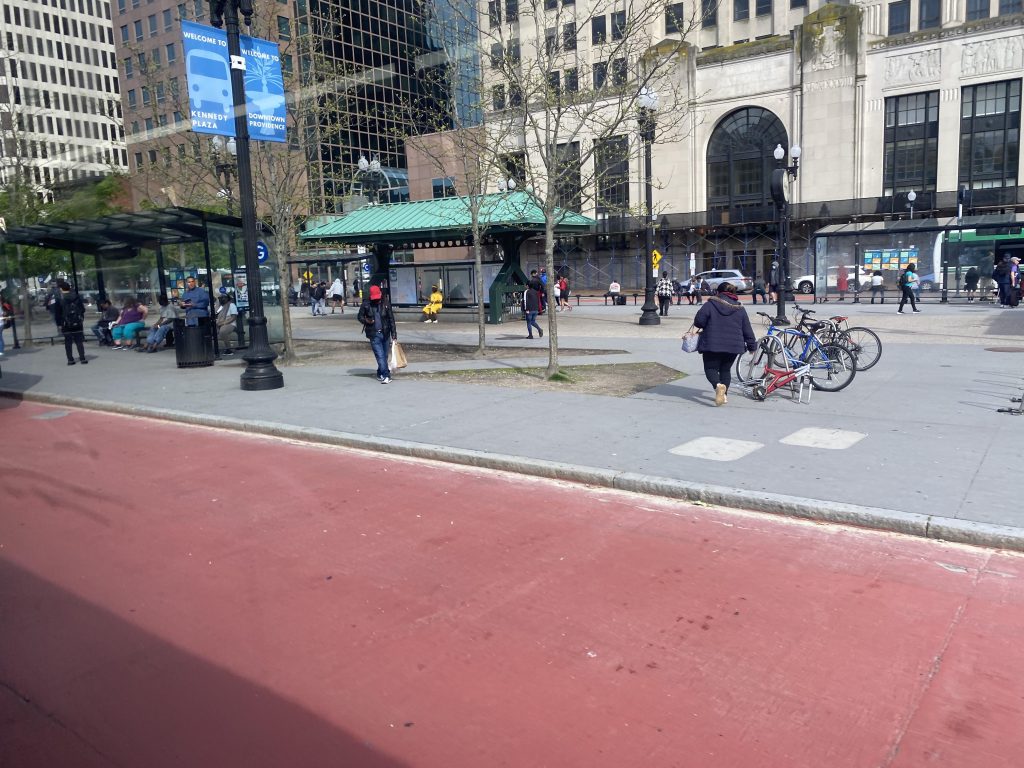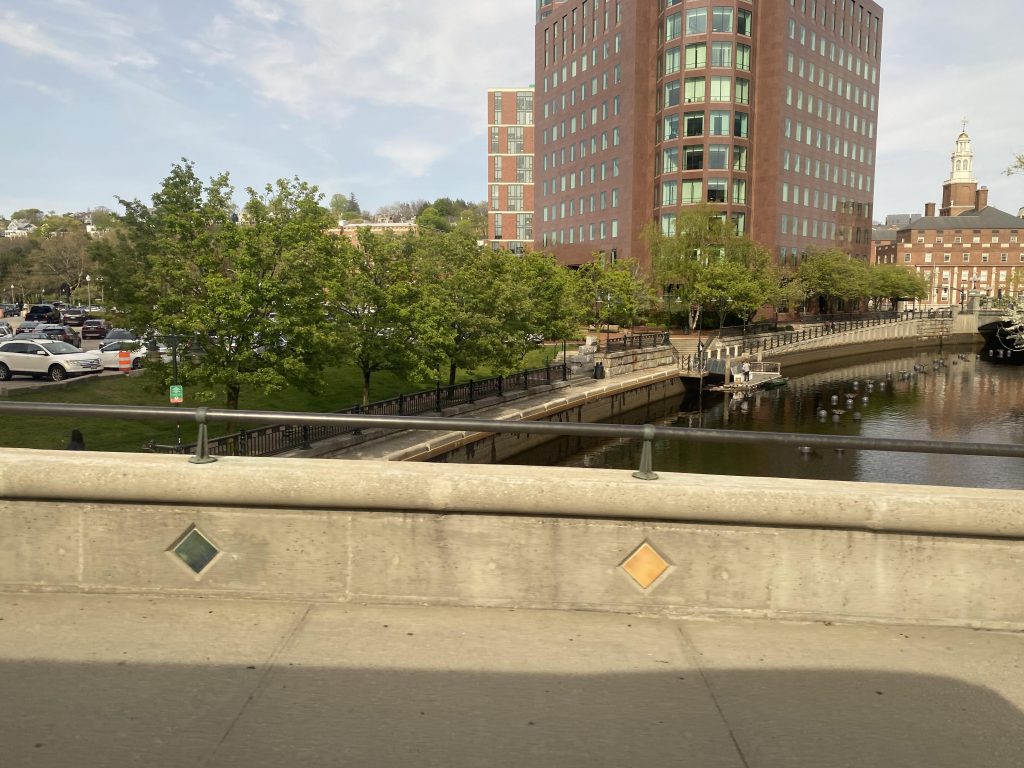 Now, the R Line is advertised as being deviation-free by design. And, they're mostly right about that. However, there's one deviation it DOES do. And, what is it? To answer your question, Providence Station. Now, this is probably the only realistic deviation the R Line could do that'd actually get ridership. And, in fact, it does. Usually there's at least a handful of people getting on or off here. However, I'm not here to rant about that. From here, we head down Park Row and onto North Main Street.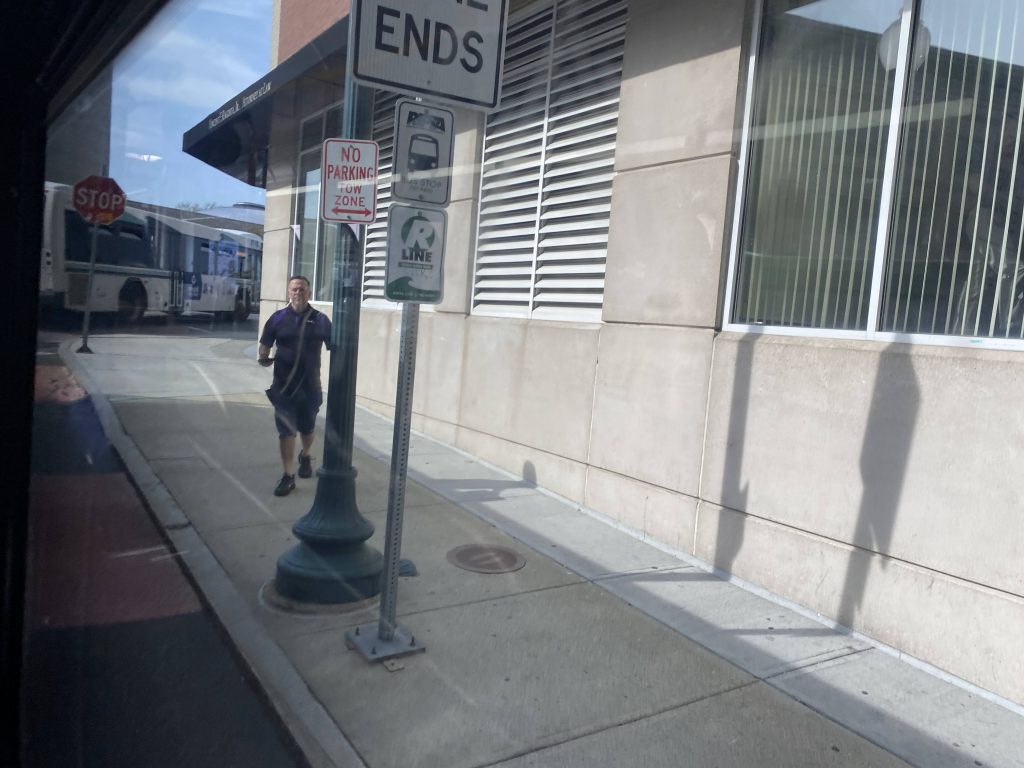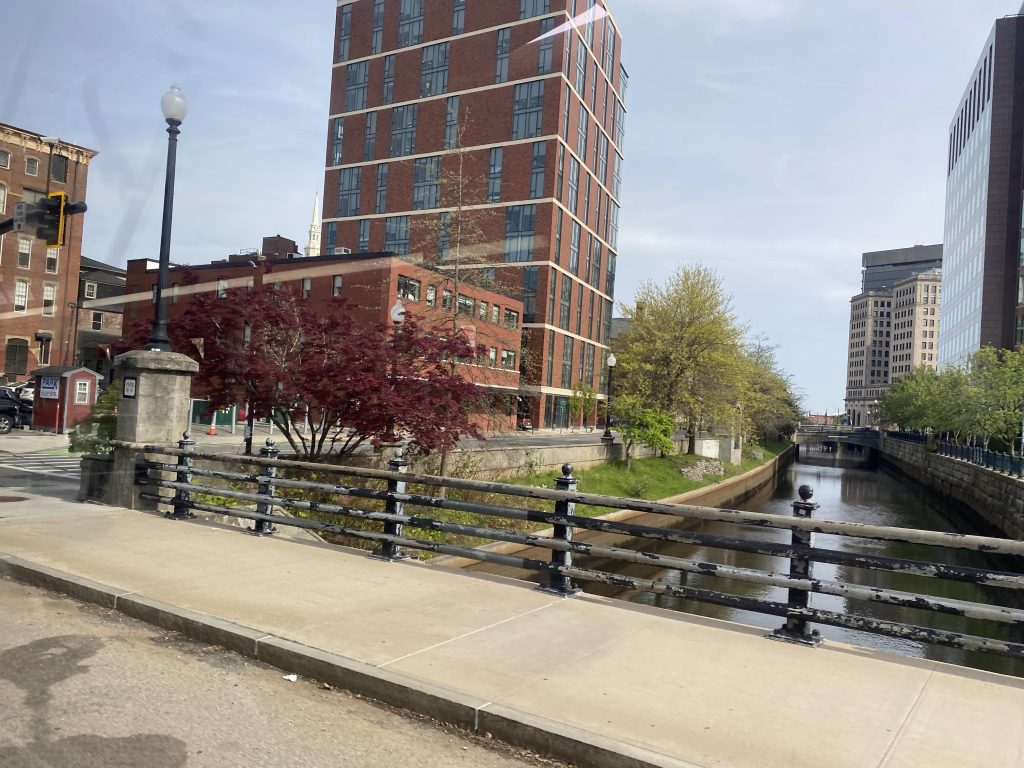 We chucked a left at North Main and book it past Roger Williams Memorial. However, I was on the wrong side of the bus for that. However, there were a few houses and apartment complexes over here, and even a shopping center we stopped outside of.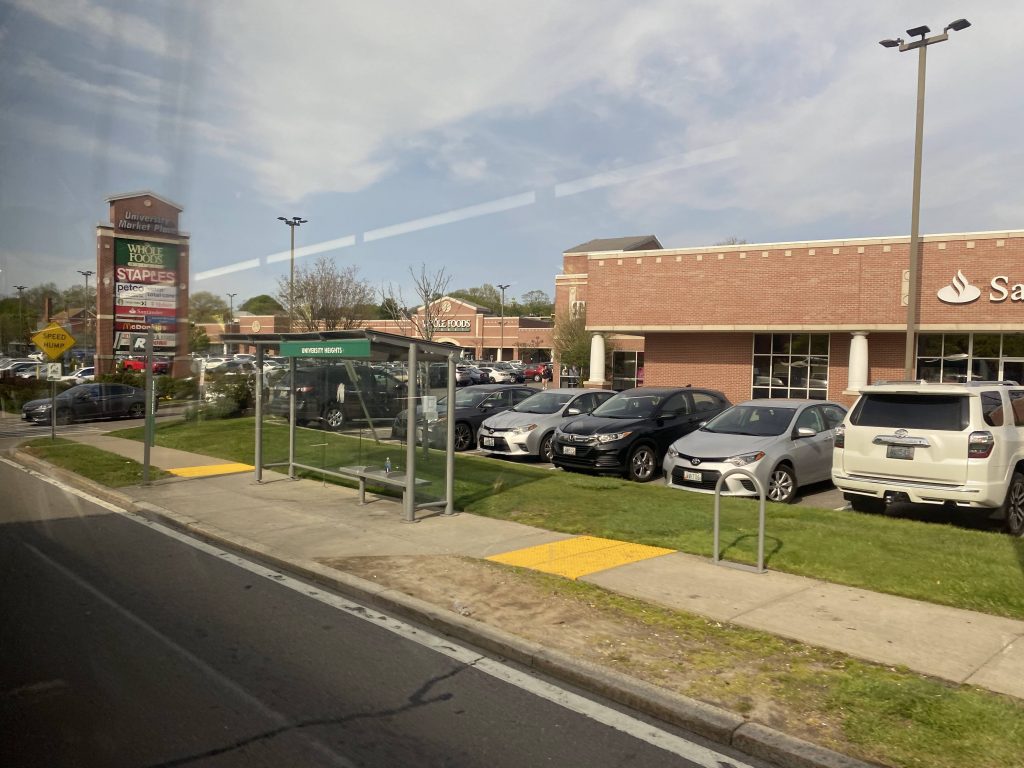 From here, it largely got a little more suburban, passing mostly businesses. Among them were Subway, Gregg's, Dunkin', and a short walk away was a Job Lot (complete with a 71 transfer!) and Miriam (with its useless 49 transfer!).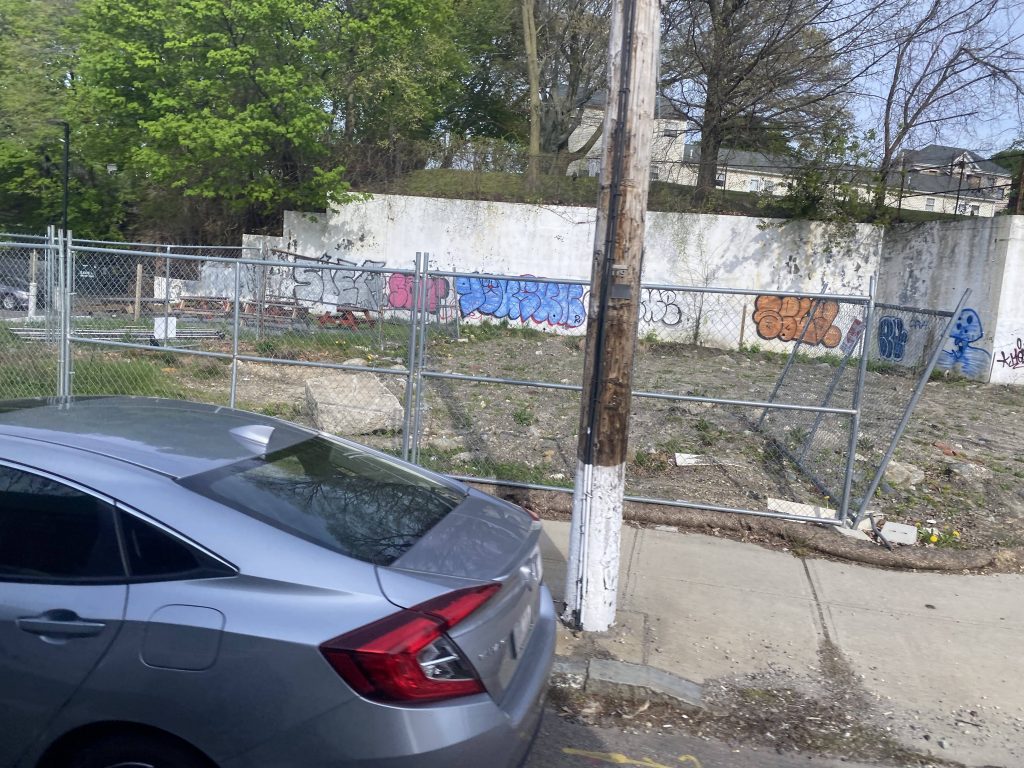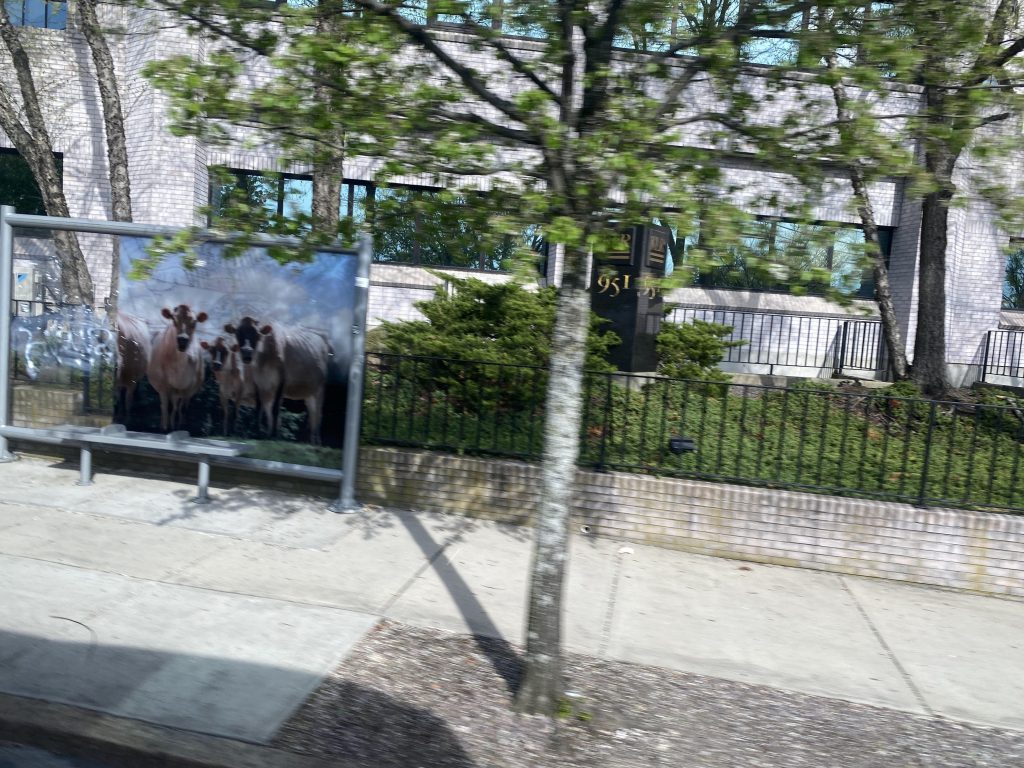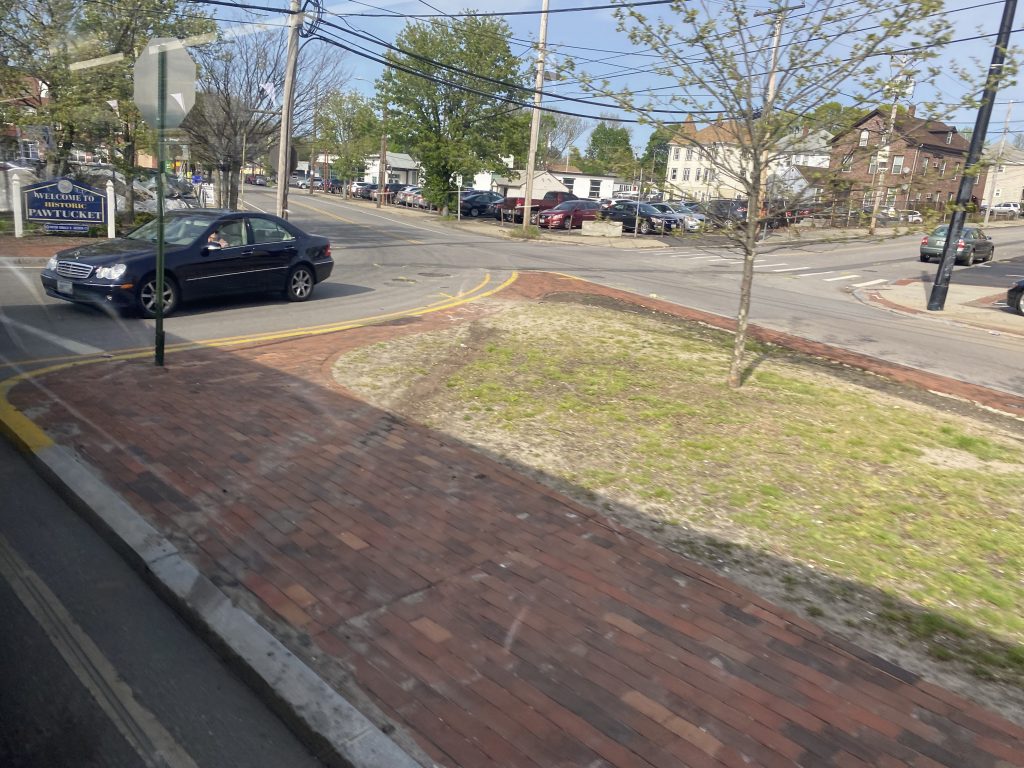 More housing appeared, though, as the ride went into Pawtucket and split off from US-1. From here, there wasn't anything of note other than Hope Artiste Village, which as far as I can tell is…an apartment complex?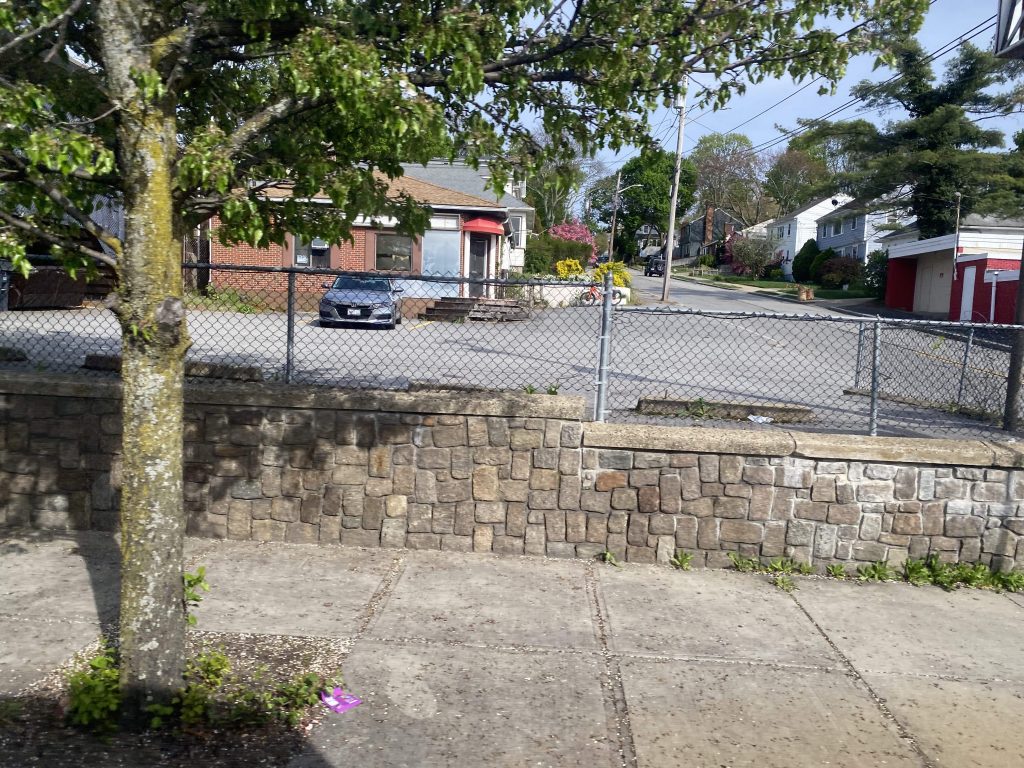 We turned right to stay on Main St. and eventually we crossed the interstate yet again. Soon enough, we reached Collyer Park (@ Main & Conant St.'s), however the more exiting sight was just beyond. Yup, I'm talking about the Pawtucket/Central Falls train station.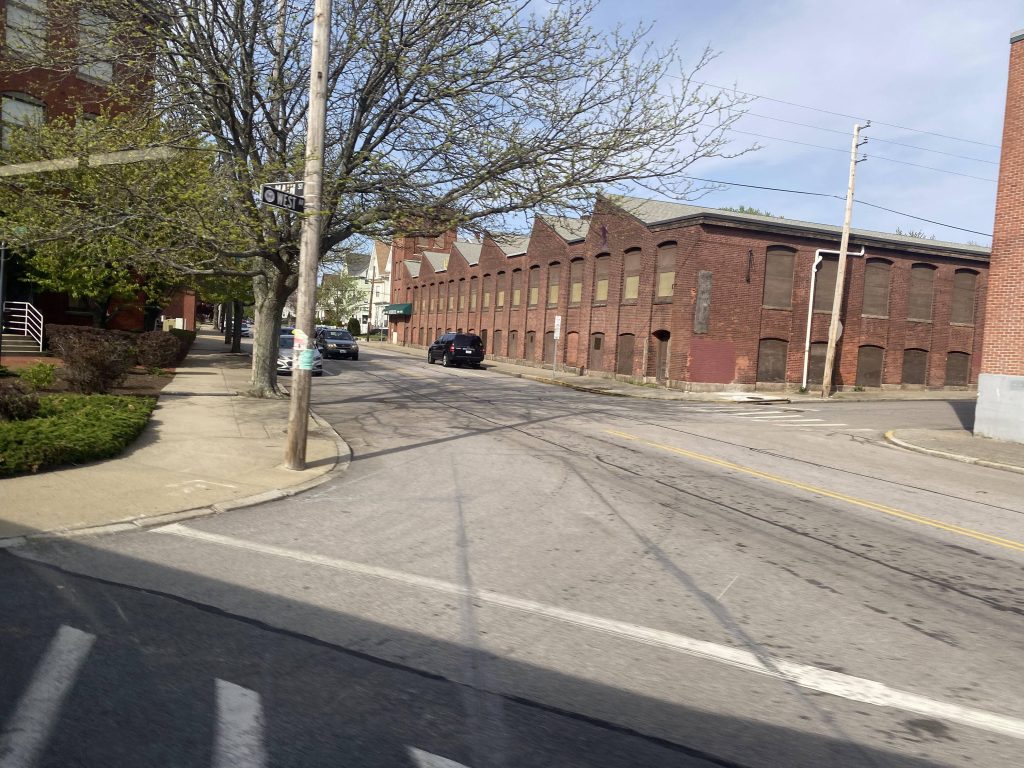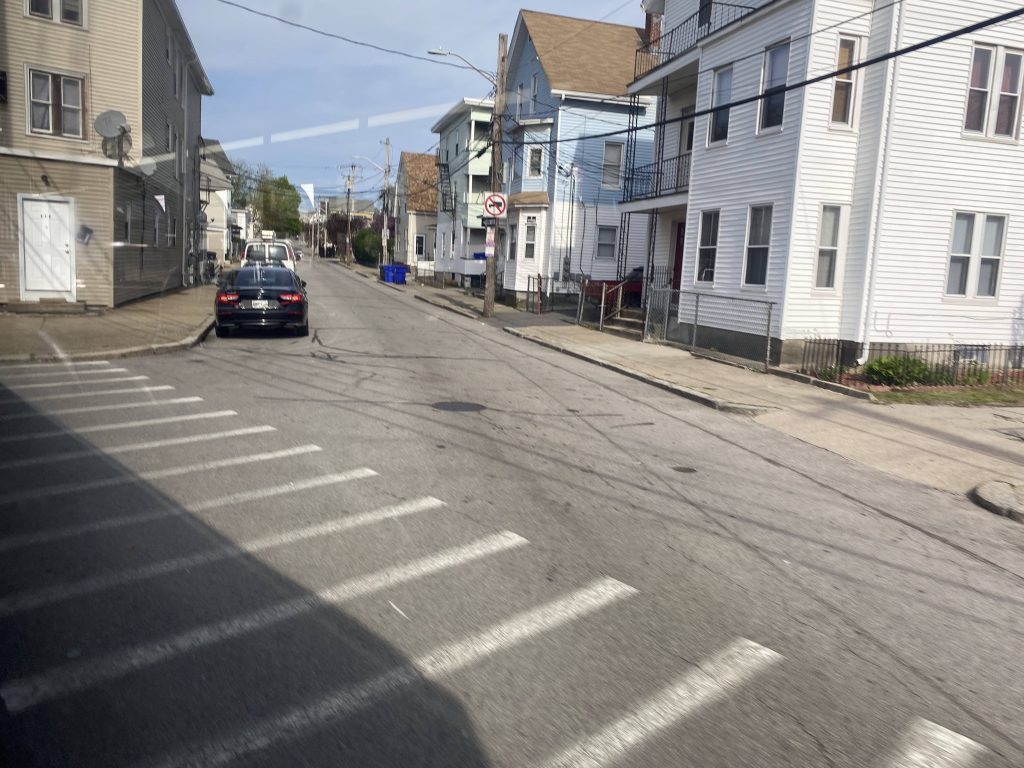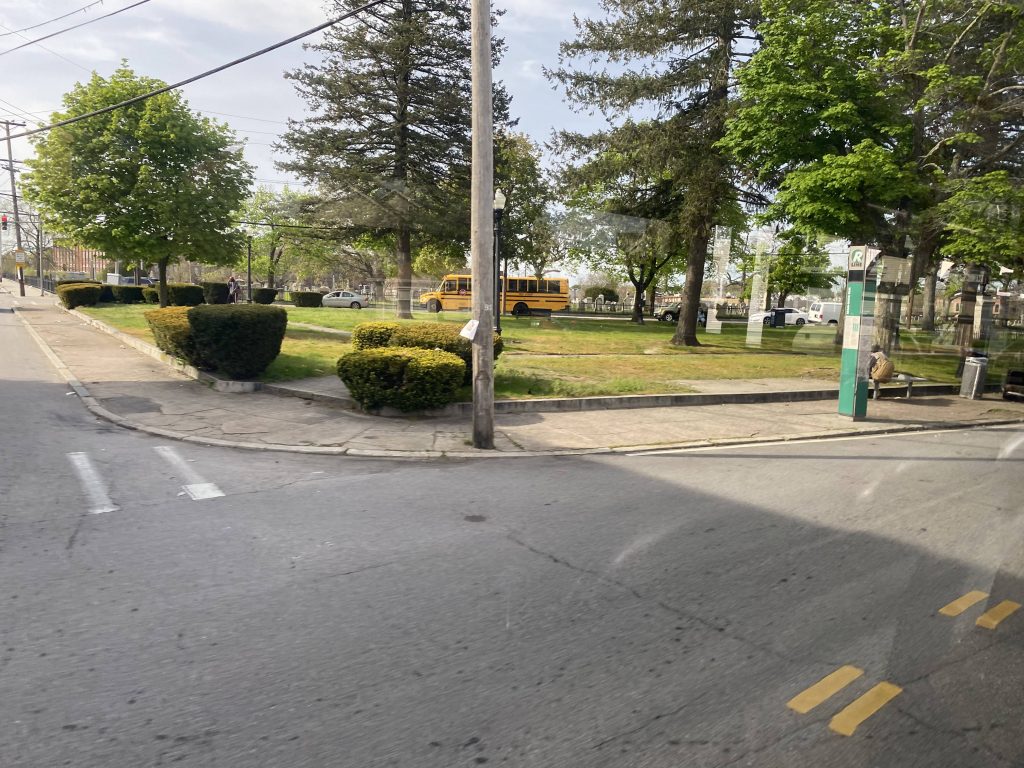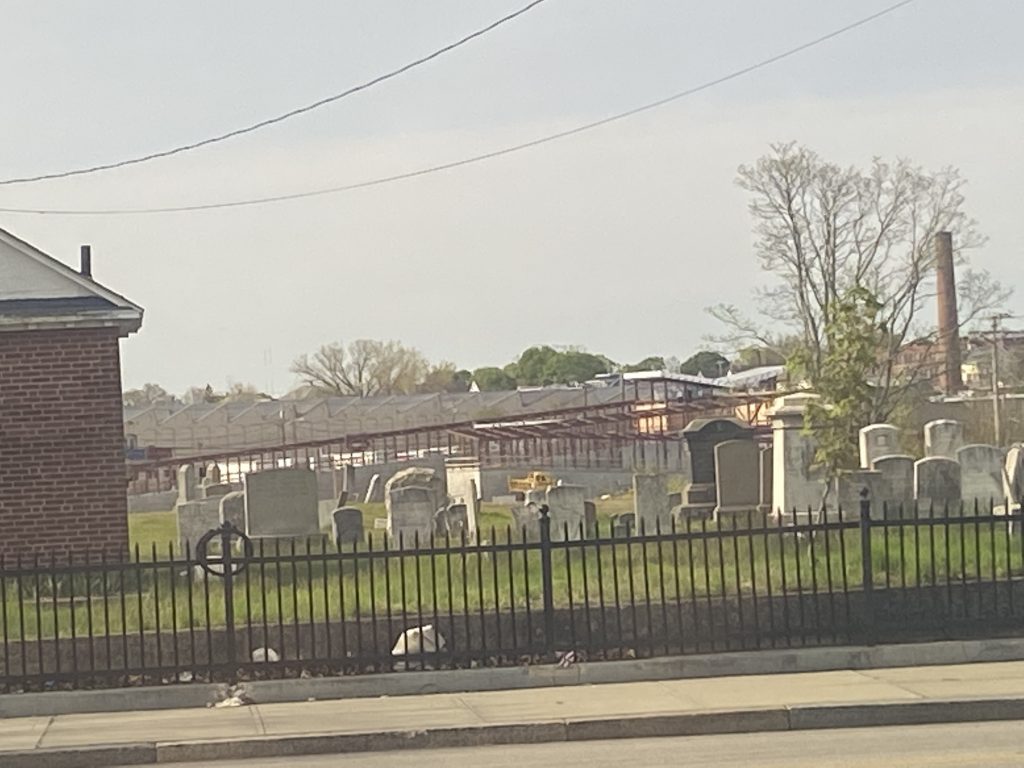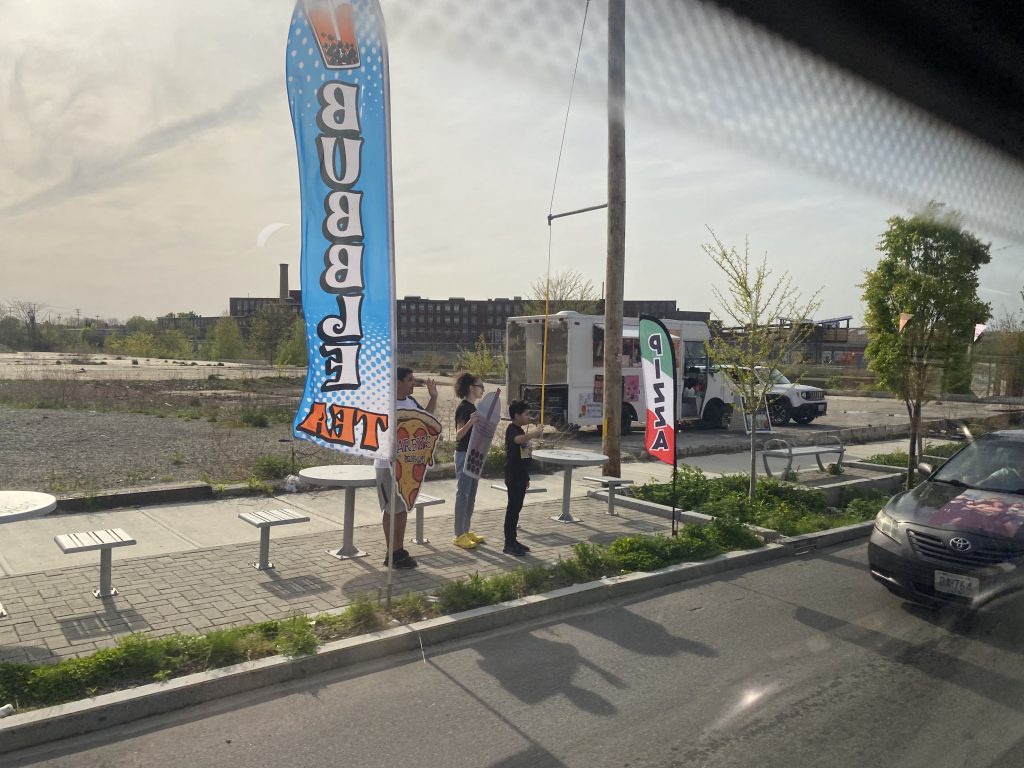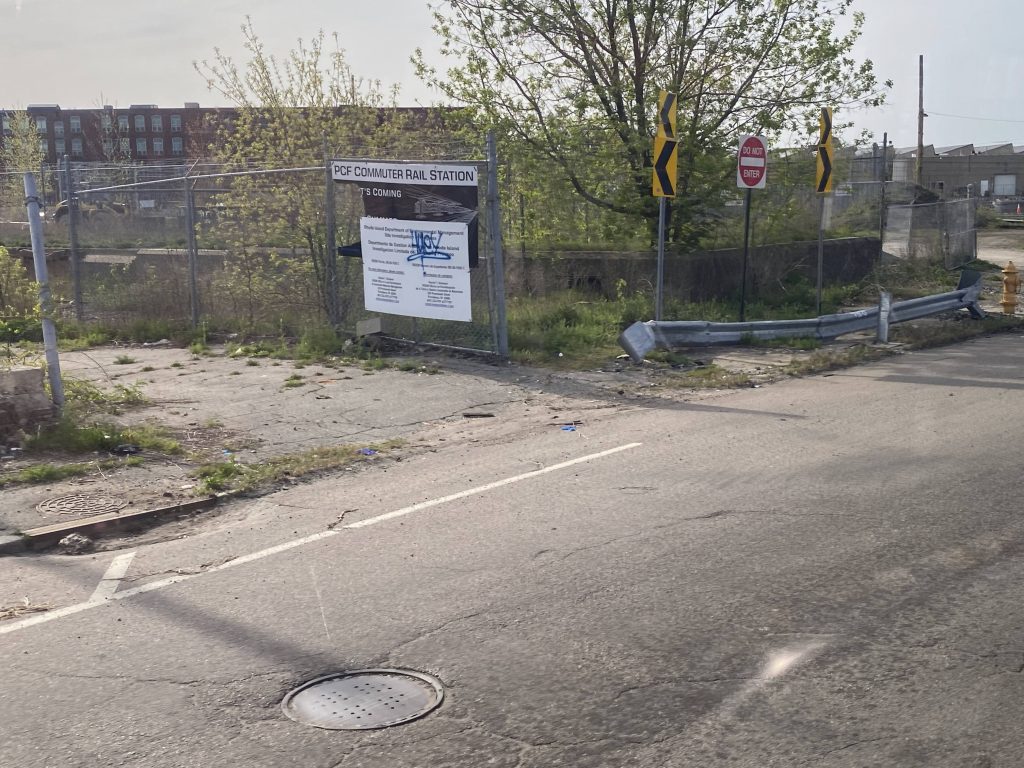 We took a turn down Goff Avenue by where the bus and train stations are going, and kept going on down. Eventually we took a right down Roosevelt Avenue and made it to the Pawtucket visitors' center. Alas, the R Line journey was complete.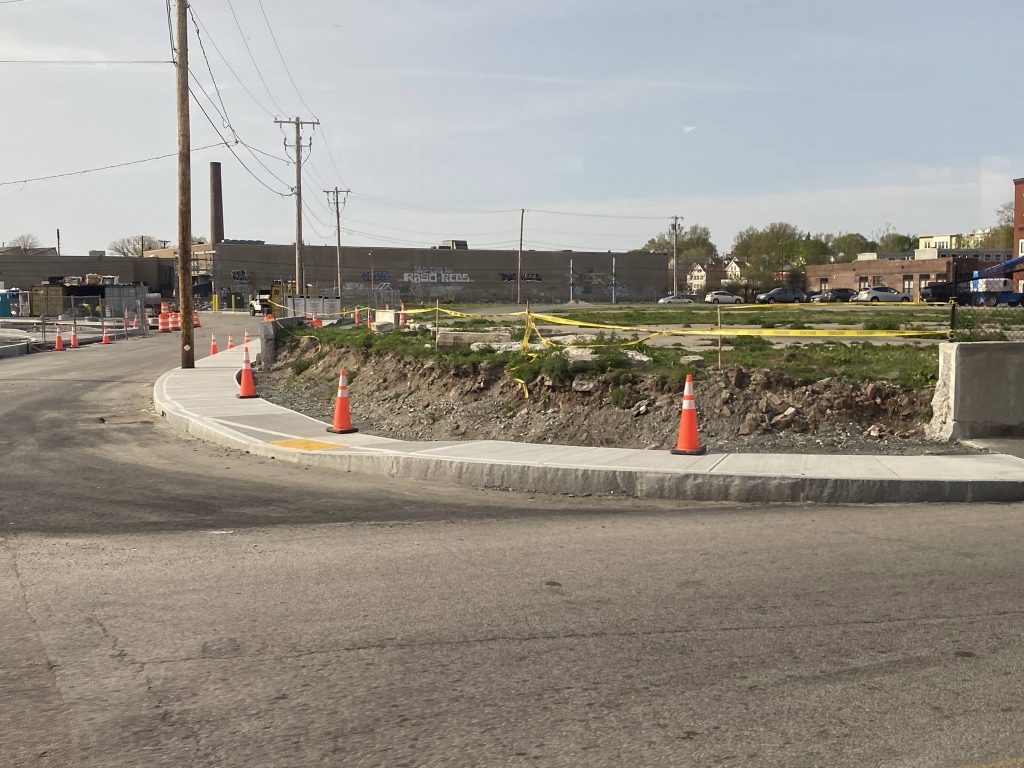 The good: It bisects the busiest parts of Providence and Pawtucket! It's also very frequent, enough so to where the route pamphlet even touts you don't need the timetable. But, if you are wondering what the number is for frequency, how about……every 10 minutes on weekdays? It also gets a lot of ridership, as in the highest ridership route in the whole system. It also serves a lot, both in the sheer amount of places nearby and the people that would realistically use it.

The bad: I guess, the inconsistency in the types of stops? The only real negative I can think of is that buses can end up bunching together in bad traffic.

Nearby points of interest: A lot! There's downtown Pawtucket and Providence. If you're into the local stuff, South Providence is sure to have you covered there, too, even though it's not very tourist-y.

Overall, it's clear this route is a lifeline for the communities it serves, and RIPTA knows that too with how often it comes by. It serves a lot, including two major transit hubs (Providence and Pawtucket) with connections to RIPTA routes in both areas, as well as MBTA connections to Boston and Amtrak connections, though the Amtrak connections are only in Providence. It may not be very touristy in nature, but sometimes the very not-so-touristy routes end up being the best in the system, and for that:
Rating: 10/10