Oh god. So, a mysterious figure appeared in the distance, walking right towards me and about 5 others. Alright, let's find out who it is. And it was…..woah, woah, WHAT?!

…MILES?! *I spit my tea out in shock*

Yeah, Miles himself, from Miles in Transit, ended up showing up, along with about 9 others. Now that there was a party of 16 for Miles' first phase in riding every overhead-powered bus route in the country, how were we going to go about this? Well, the T happens to run short-turn Silver Line trips between Silver Line Way and South Station that only run on the section shared between the SL1, SL2, and SL3. Eventually, after waiting in the shade and introducing ourselves (and some tomfoolery), all 16 of us boarded the next SLW bus to South Station. Weirdly enough, only the middle door opened and I felt a little uneasy committing fare evasion. But is it really fare evasion if the driver is only bothered to open the middle door? Once we all settled into the back part of the bendy bus, we were off to the races.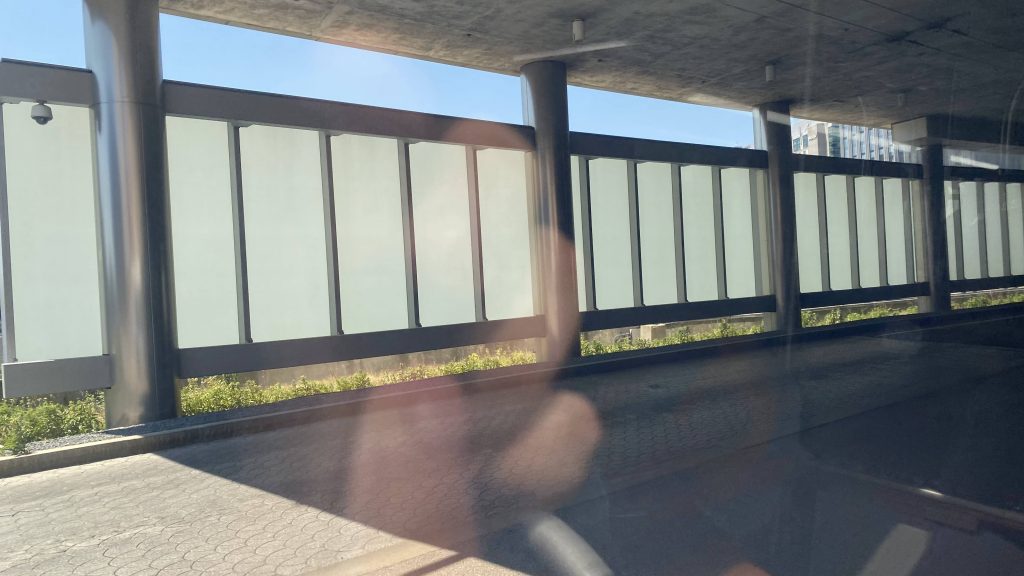 Of course, being mildly rambunctious, we were all collectively probably every bus operator's worst nightmare. Nevertheless, once we got to World Trade Center, all of four people got on. "FOUR PEOPLE?! THAT'S ALL THE RIDERSHIP!" someone yelled. As we progressed towards Courthouse, we started singing Sweet Caroline, to get the full MBTA experience. And boy, was it a good time. Soon enough, we made it to South Station, round of applause for the operator (presumably for putting up with all our shenanigans), and everything. From here, we all gathered for a group picture in front of the inbound platform and we'd all head up to the food court for lunch before Miles and Jackson had to run off to catch the Lake Shore Limited to Chicago.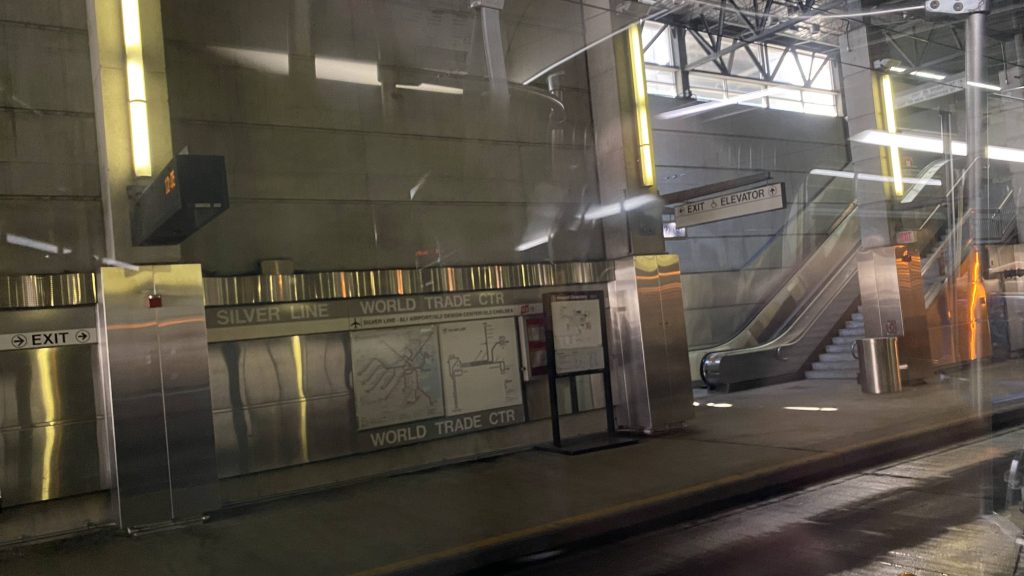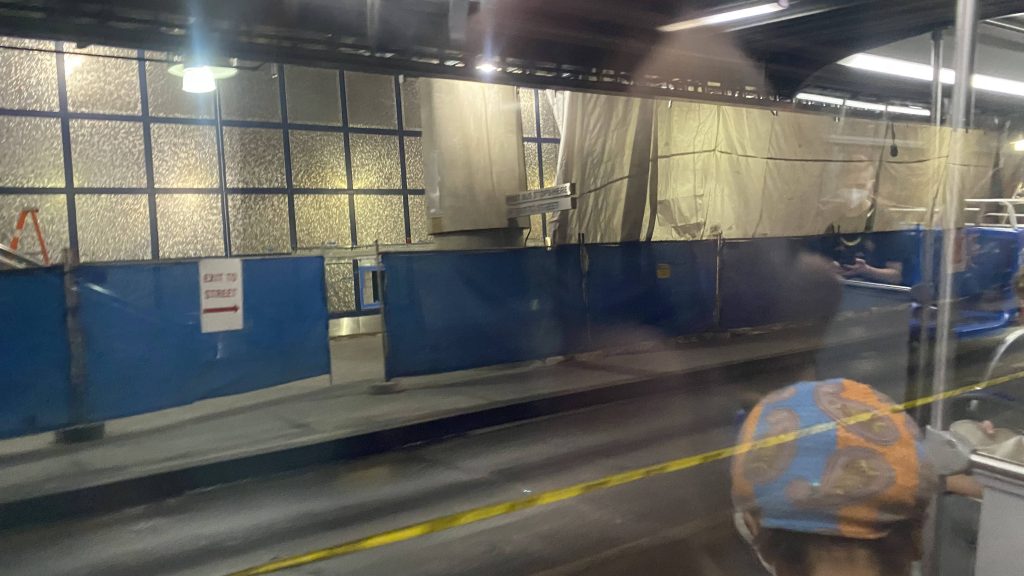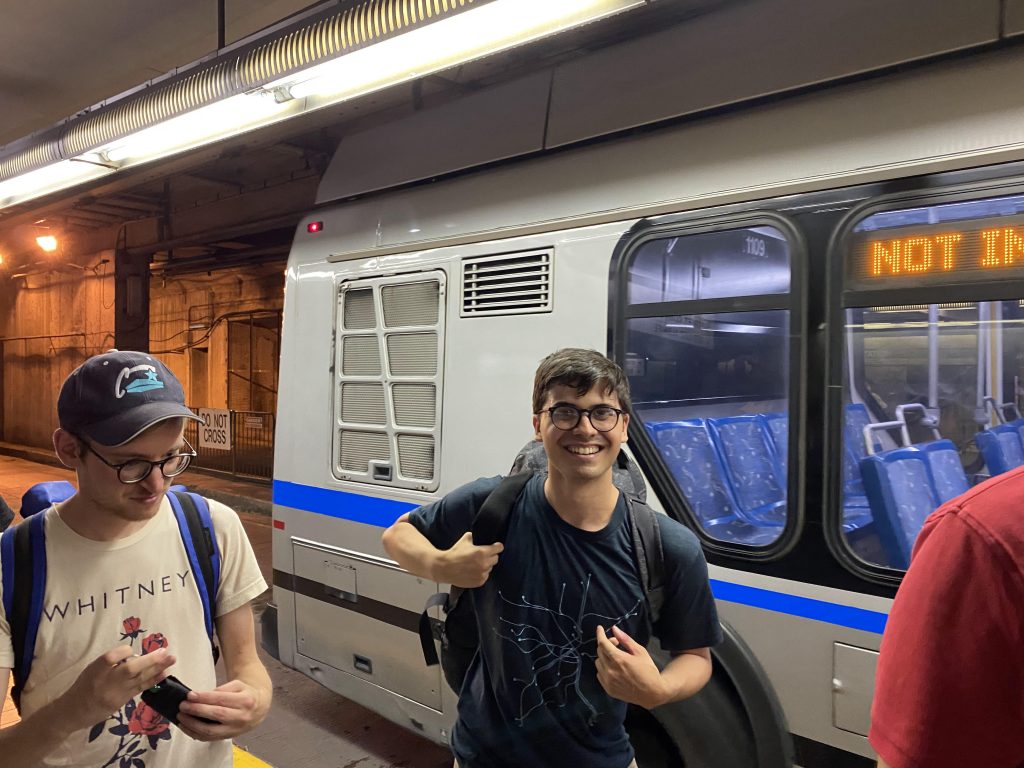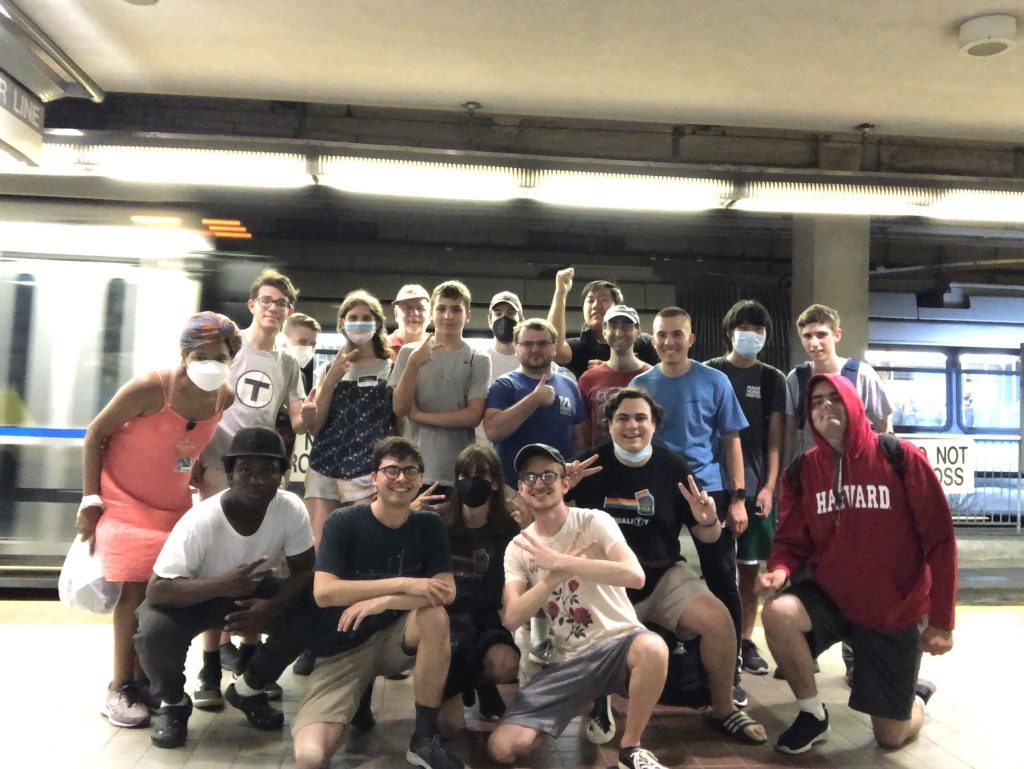 The good: Short-run trip between the four innermost Silver Line stations (at least, the ones on the busway coming out of South Station)! On paper, this is supposed to alleviate any congestion on the SL1/2/3 during rush hour (I presume). However…

The bad: This route isn't all that great with nerfed headways, especially given every SL1 I've seen is packed, and not so much the SL2 or SL3, and plus my trip was largely empty, save for Miles, Jackson, and co.

Nearby points of interest: Pretty much the waterfront district in its entirity, if you walk out of any given station. Downtown, if you leave South Station, as well as access to the Commuter Rail, Amtrak, and the Red Line and SL4.

Overall, on paper it's not a terrible route. In fact, I'd argue it's the best Silver Line route. Unfortunately, though, I'd limit this one to rush hour and special events only (of which neither conditions were true when I rode this). Plus, if you're going between the three BRT stops along the shared section of the SL1/2/3, odds are you're gonna be using whatever comes first heading inbound, and it probably won't be this.

Rating: 7/10

Also, a post-publish edit: shoutouts to everyone who was there. Y'all legit are cool people, and to be real, I had a good time. And to Miles and Jackson, if you see this, best of luck on your cross-country trolleybus journey.