So, coming off the heels of RIPTA and a Miles meet in Boston, along with some MBTA shenanigans, let's settle down in a more quiet, slightly more remote town. Ooh, why not Mystic?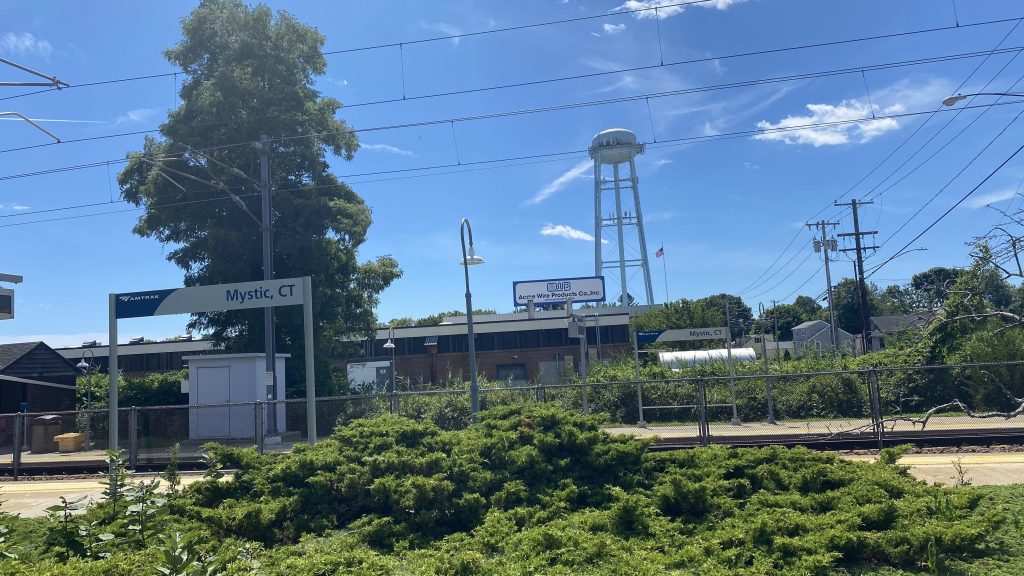 Alrighty, so because this is the first station in Connecticut, I got nothing to compare it to, and as a result, I'll be using Westerly as my point of reference primarily (for context, that got a 3.5/10). Is Mystic as bad as Westerly? Is there any saving grace? Or, am I going to be denied access to track 2 due to a southbound Regional or Acela at the wrong time?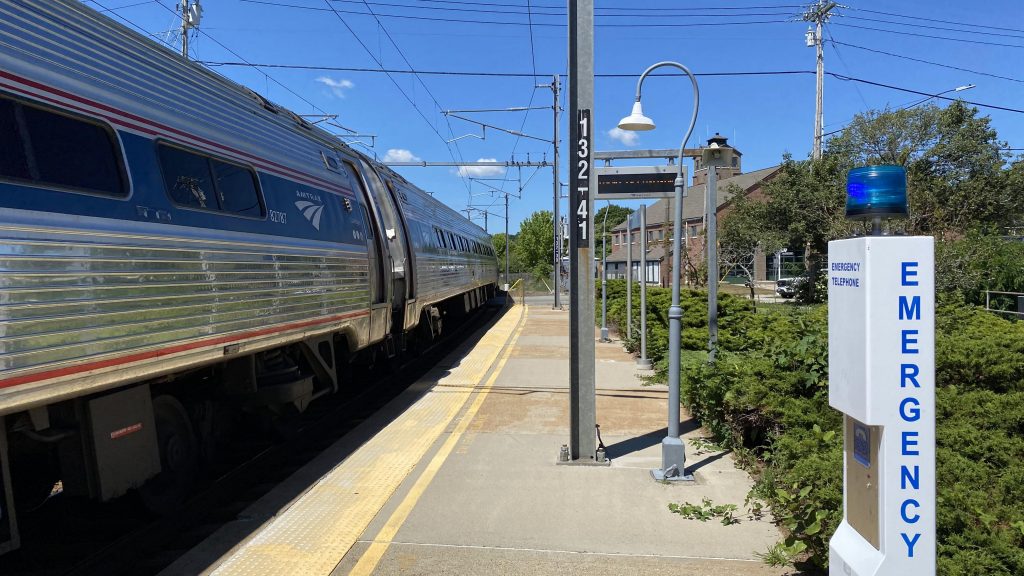 So, getting off the Regional, immediately I notice the station doesn't have level boarding, or even a mini-high, for that matter. Supposedly there's a wheelchair lift, but I don't buy that for one minute. The station building is a cafe that's open 7 days, 8-2, and houses the Quik-Trak machine. I think it also has a restroom, but don't quote me there. Wait, what's that right ahead? Oh no…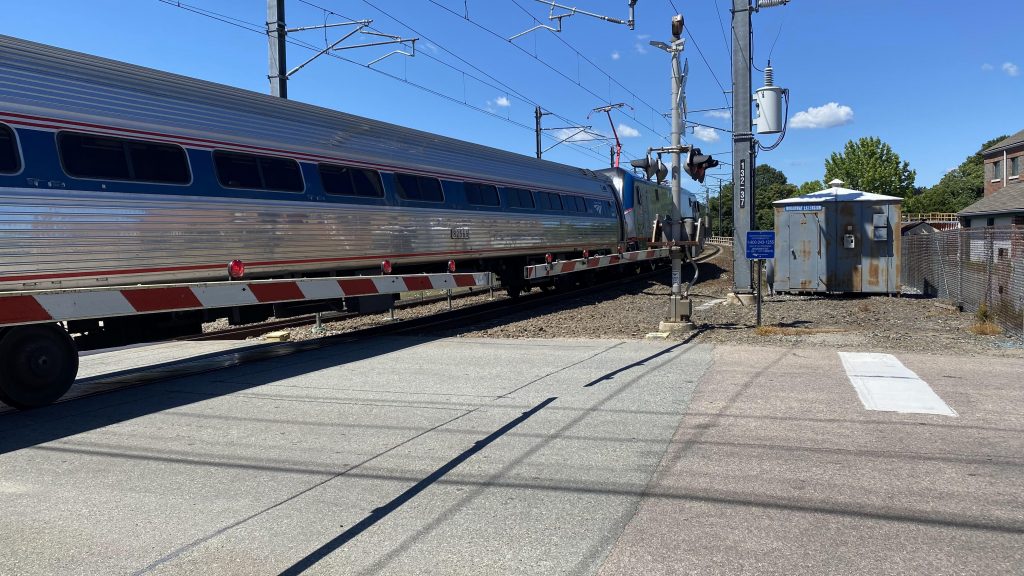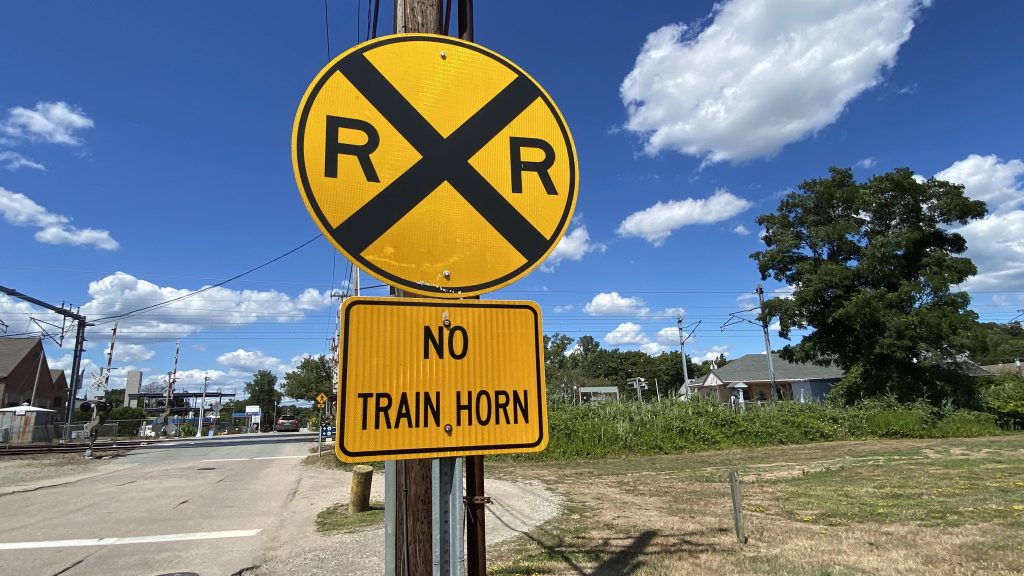 What is that? No……not a grade crossing! THERE ARE ELEVEN OF THESE ALONG THE NORTHEAST CORRIDOR, ALL IN CONNECTICUT. THE ACELA RUNS DOWN THESE TRACKS. THESE ELEVEN GRADE CROSSINGS ARE WHY THE ACELA RUNS AT A FREAKIN' SNAIL'S PACE OVER HERE. Never mind that, it's a safety issue! What if a wheelchair gets caught on the tracks?! Well, apparently this is how you get to track 1 (northbound).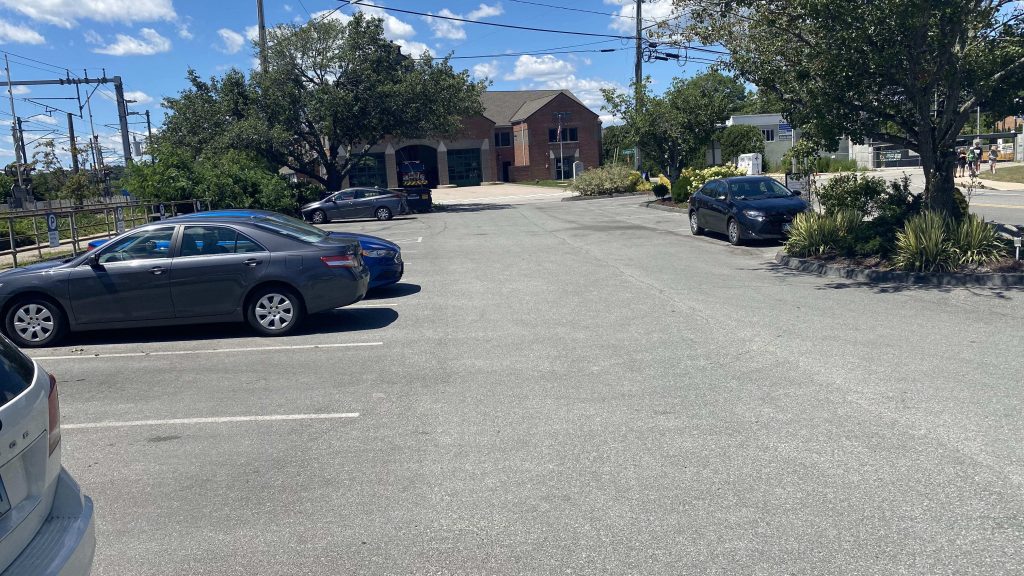 There aren't many parking spaces, but this station isn't heavily used, either. Some spots are reserved for the cafe (which is, of course, a separate entity), but from what I'm aware, what's pictured is all of the Amtrak parking. There's a canopy from the cafe where southbound passengers can wait, should it be raining or snowing, while northbound passengers have what's essentially a prefab shed that one can buy from Home Depot or Lowe's. Also, why is the southbound platform much longer than the northbound one?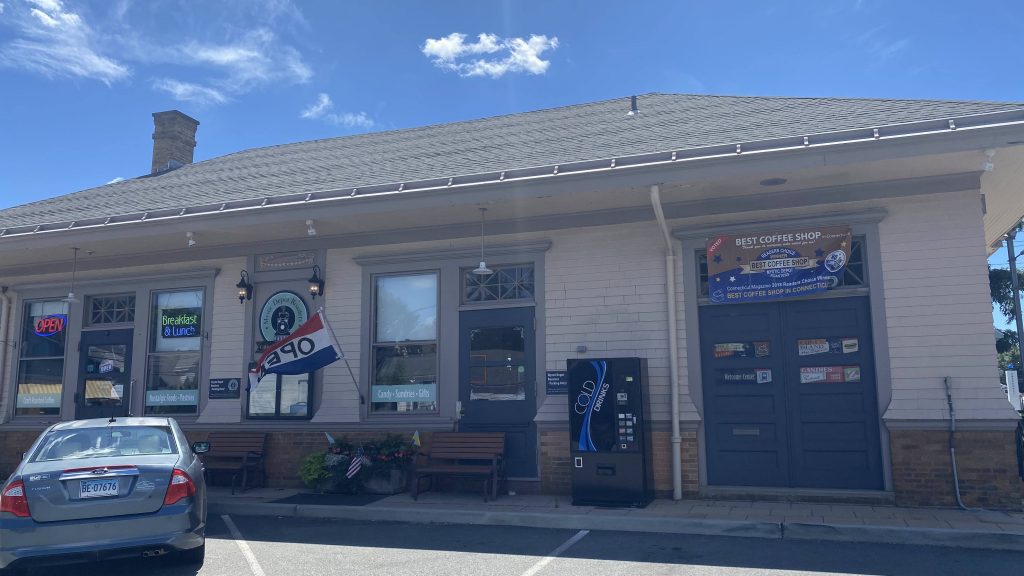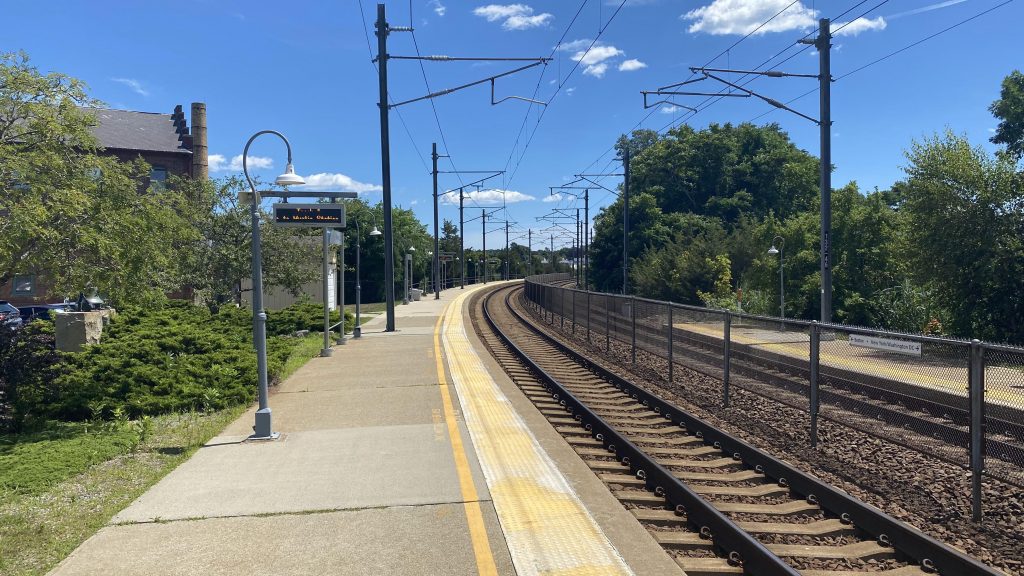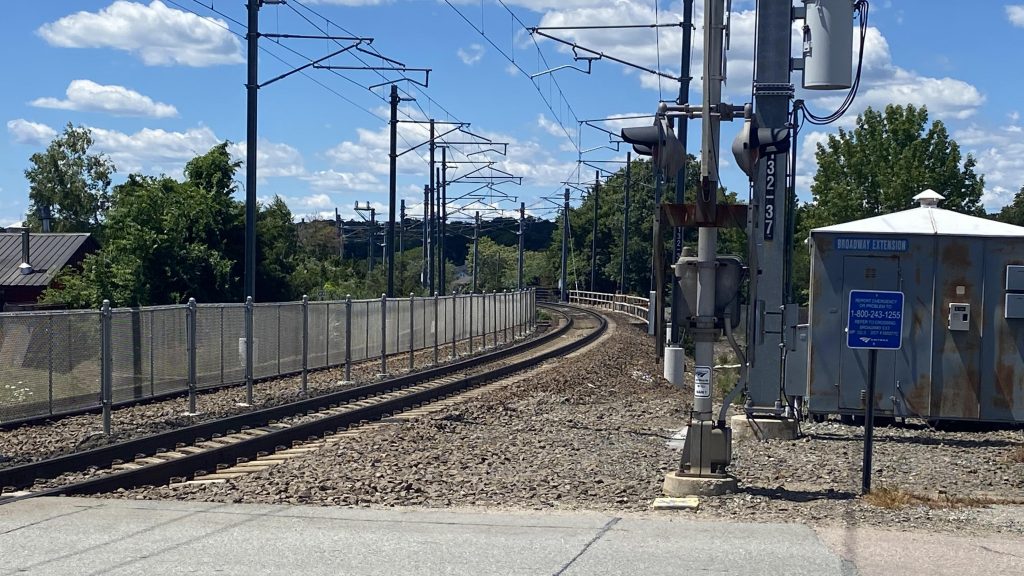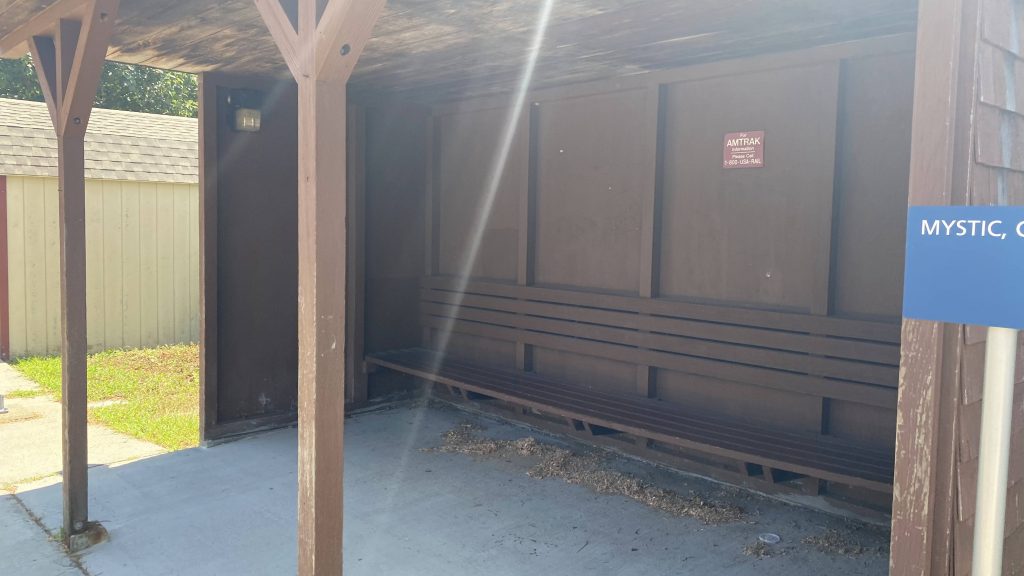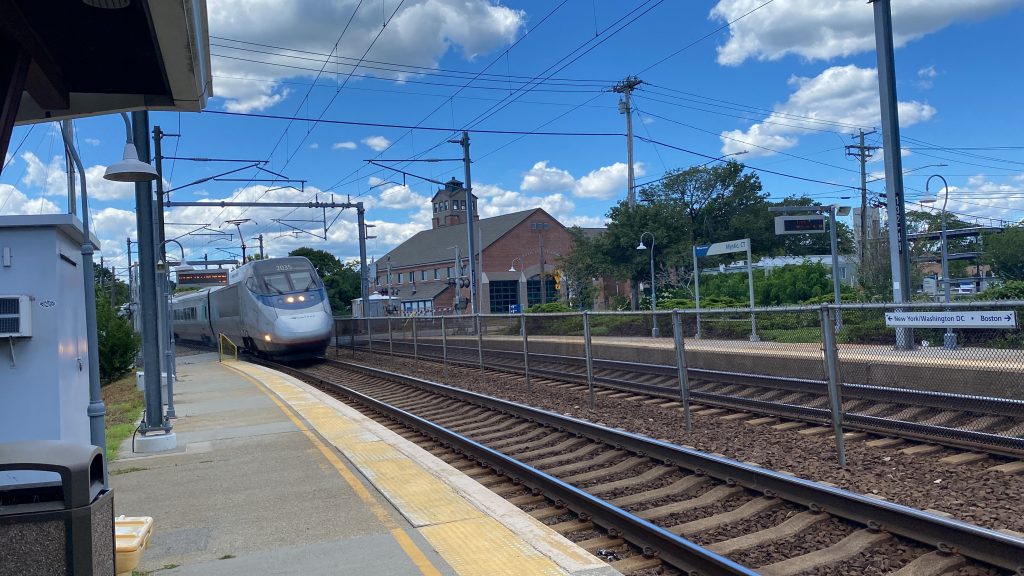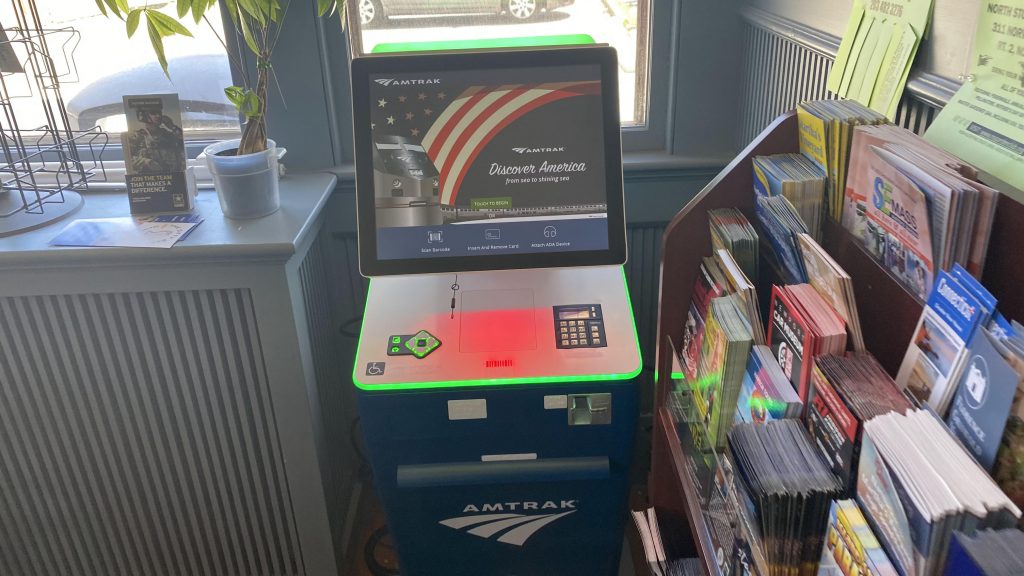 The good: It's a small town train station, and I like the feel of these! Plus, Mystic Seaport (and Old Mistick Village to the north) are both major tourist destinations in the area, so it's good that the train station is close by. Furthermore, SEAT (the local transit agency) runs 6 days a week in the area with the Stonington HOP microtransit service. Review on that coming eventually.

The bad: Really? Only 3 trains a day in either direction stopping here? If I did this on a weekday, I wouldn't have gotten home until 10pm rightabout. Furthermore, the low-level platform without a wheelchair lift in sight is a major "oh no". If there is not, in fact, one, screw you if you need accessibility. They really couldn't put a mini-high near the street? Thirdly, the grade crossing. That's a "screw you" if you're in a hurry, because you could very well run the risk of missing a train due to it coming down at the last minute.

Nearby points of interest: I spent the day in Mystic Seaport, and got a lunch at Mystic Pizza (thanks mom, for giving me $20 to do so!). If you utilize SEAT's Stonington HOP, you can get to other places in Stonington like Mystic Aquarium, where you can connect to the 108 to Foxwoods and New London.

Transit connections: SEAT (Stonington HOP), Northeast Regional

Overall, I really like this station. I really do. Even in spite of its shortcomings, this is definitely a personal favorite of mine, and I feel like this is what Westerly should've been. However, I'd rather have seen a tunnel or bridge/ramp instead of hailing Mary across the tracks for getting to the other side. I'd also personally throw up a mini-high somewhere towards either end of the platforms.

Rating: 5.5/10 (but the train ride to/from is a 10/10 in scenery!)

BONUS: pictures from my journey that aren't train-related!