NOTE: I strongly recommend reading the Medford (part 1) and East Somerville (part 2) entries before reading this one! (links will open in a new tab!)
Alrighty, after I reviewed East Somerville solo, I took the next train (20+ minute wait!!!) to Ball Square, at which point I've decided I'd get breakfast at Kelly's Diner. By the way, 10/10 pancakes. It was here that I've also rejoined with Noel, Conor, Lynx, Miles, Jeremy, Jules, and the others. After tagging along with them and subsequently catching the 80 to Medford for Miles' video review of that station, we returned to Ball Square. So, with that in mind, how does the station stack up?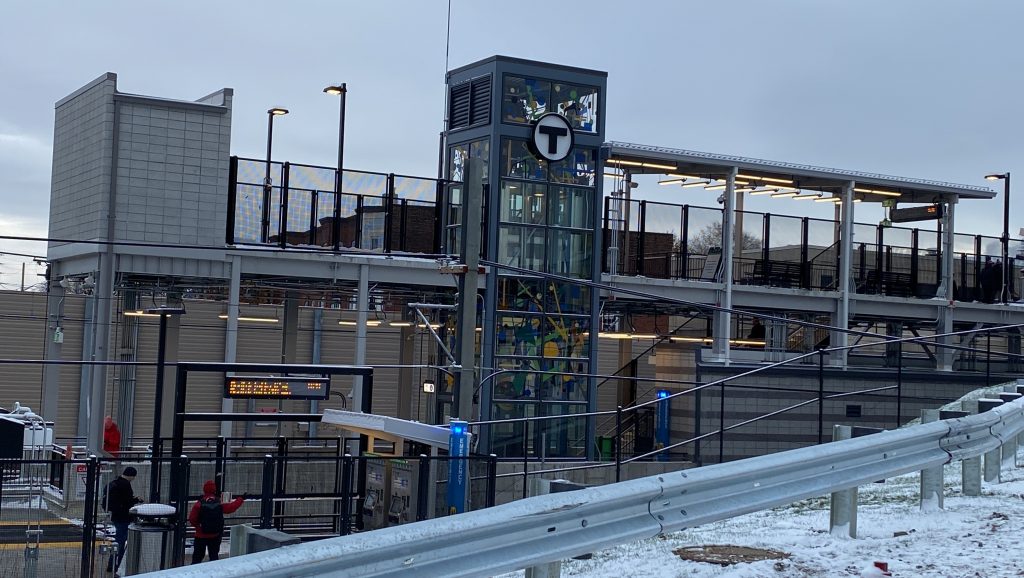 So, first off, the station has one non-redundant elevator (numbered inconsistently, with it being 769 on the inside, nice), but that's not an issue since the other entrance, beside the Pedal & Park, is a grade crossing. Countdown clocks can also be found, so you can make the judgement call to run for your train. Behind the elevator is also what appears to be a pretty cool party area. Neat.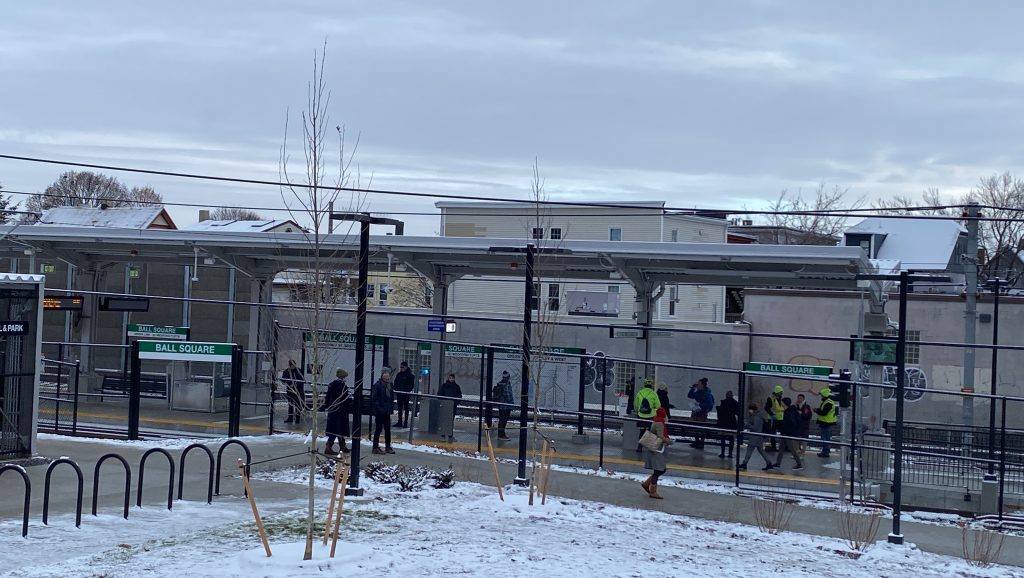 Just like the rest of the Green Line Extension stations, the station uses an island platform with benches, trash bins, and signage. It works, nothing exciting. And yes, also like the rest of the GLX, it uses the honor system. Booooo! On the other hand, though, I'd argue this is a better railfanning spot than Medford/Tufts, for the Lowell Line and the Downeaster. In terms of nearby, you have Ball Square, the station's namesake. It's a pretty decent neighborhood, and while I didn't explore it too much, Kelly's Diner is pretty good for breakfast.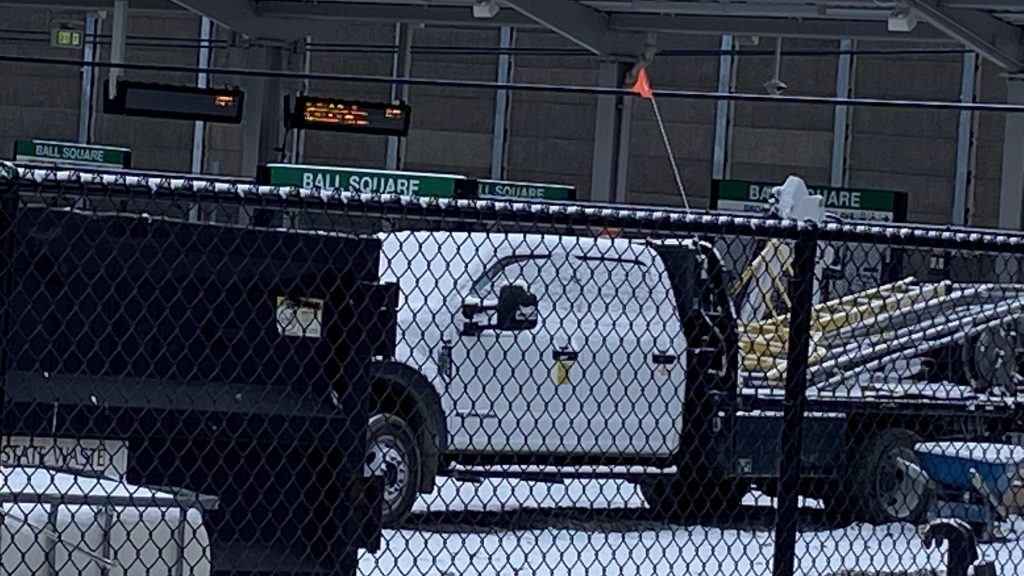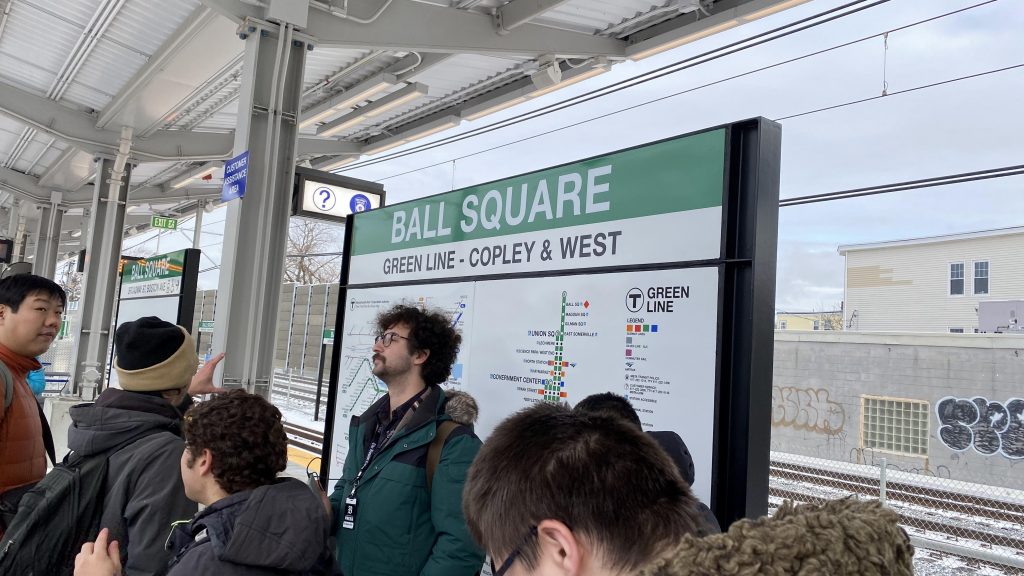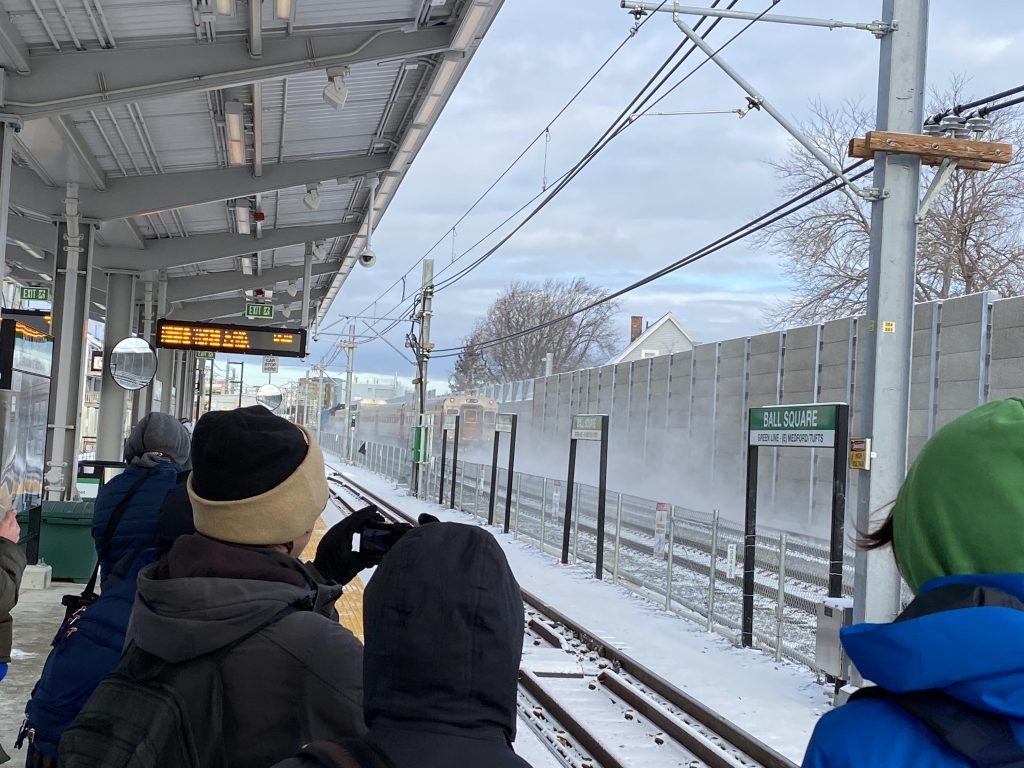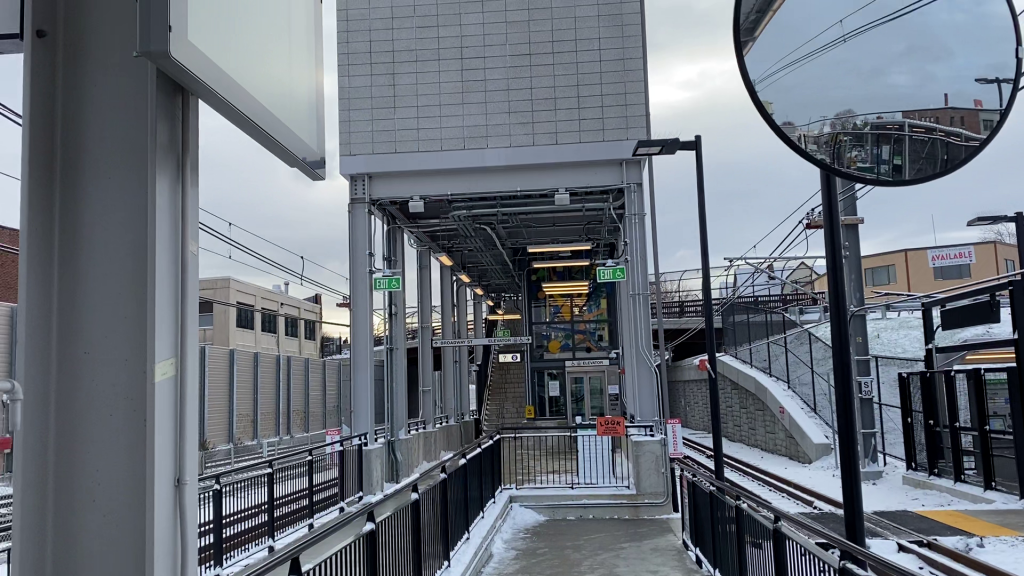 The good: It's in a very good location! Like, there's actually stuff around unlike East Somerville! And, to be honest, this has got to be a personal favorite for the subway system, period. There's also plenty of local businesses and restaurants to be had.

The bad: Still, honor system. Also, there's no bathrooms here unlike Medford.

Nearby points of interest: The many shops and restaurants of Ball Square! I can personally vouch for Kelly's Diner being good.

Transit connections: Green Line (E), MBTA bus (80, 89, 89/93)

Overall, I personally prefer this station over Medford when it comes to railfanning the Lowell Line and the Downeaster. However, objectively, it's still slightly worse than Medford.

Rating: 7.5/10

From here, Myself, Miles, and co. would then take the next Green Line train to go further down the line. Stay tuned for Magoun and Gilman Squares!