Ah, a new MBTA station, and it's out in Weston! Sweet! Let's see it!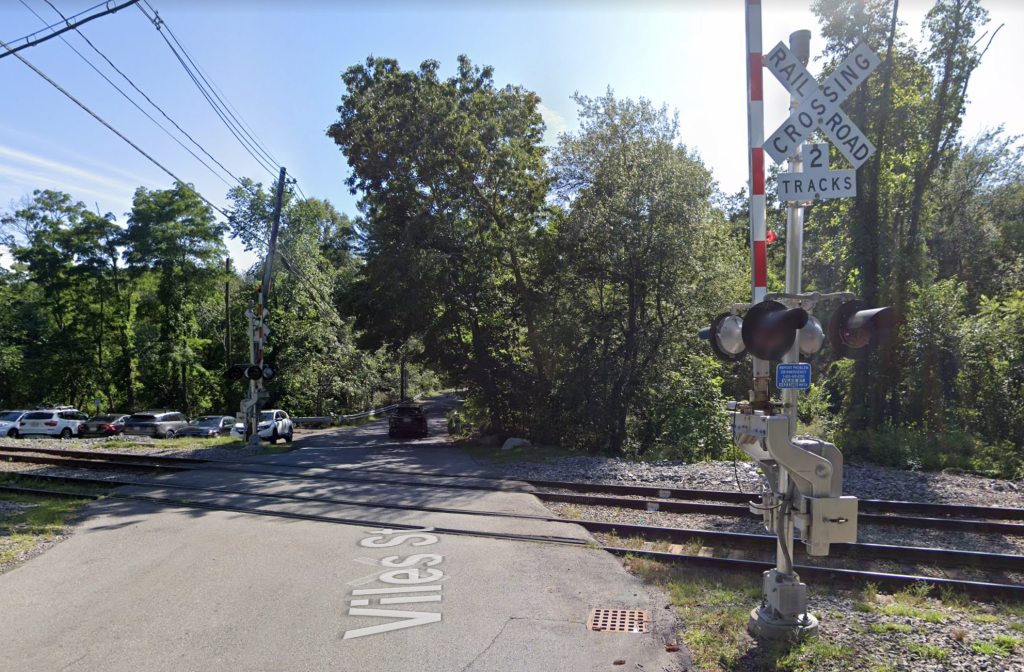 OH UMMMM….
You mean to tell me, this GRADE CROSSING is the station?! WHAT?! Oh PLEASE! There's not even anything nearby – aside from an ACTUAL station about a mile away (Kendal Green!) Holy fucking SHIT this is terrible – you KNOW it's awful when there's not even the white-on-purple Helvetica signage!
The good: LMAO

The bad: It's just a grade crossing! WHY WAS THIS EVEN A STOP?! Just….no, just no…. Stops like this make me want to down whisky instead of actually visiting and reviewing them with just how TERRIBLE they are (for the record, no whisky was consumed, and I'm not an alcoholic).

Nearby points of interest: Kendal Green's station. Duh.

Overall, thank GOD this station is closed. If I actually had to go out and review it, it'd be a bad day. Never mind that, I'd much rather walk from Kendal Green to here than actually get the odd train that would've served….. *checks notes* 4th-least used station on the entire Commuter Rail at last count (which excludes any service increases at Forest Hills, and the opening of Oak Grove, Foxboro, Chelsea, Blue Hill Ave., and Pawtucket)

Rating: …I refuse to score this one. Partly, it's out of principle of "it's unfair to score a closed station", but also it's just that bad. Don't believe me? Read Miles' entry on this sorry excuse of a station. He really goes ham with the keyboard and rant mode on it.
Stay tuned, as PAWTUCKET is opening on the 23rd!