Ah, Walmart. The iconic big box store of the US, and a cancer tumor upon suburban life and labor movements of all types. So, why the HELL are we talking about them here? Well, there's a RIPTA bus route that terminates at Walmart in Cranston. Namely, I'm talking about the Plainfield Pike Walmart Supercenter.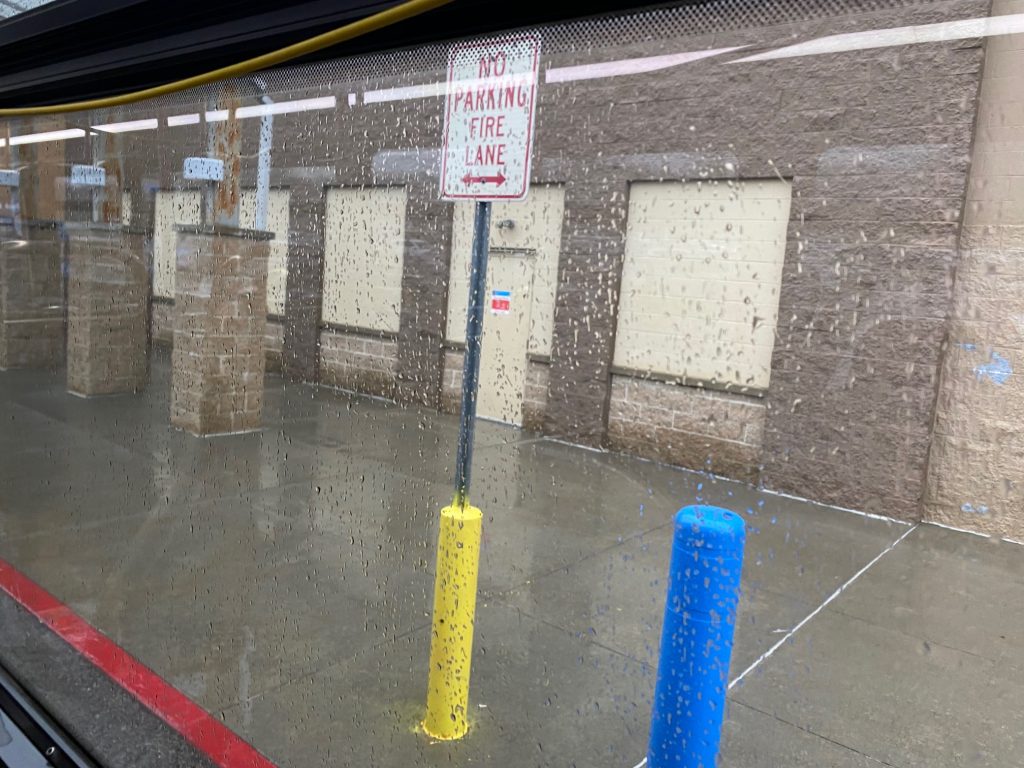 So after I did the 10X, I met up with my friend at Providence Station (post on that coming one of these days) and we decided to go to Walmart in Cranston. So, we did, and we poked around. She happened to have purchased a Dolly Parton DVD and canned corn, while I purchased $10 shovelware and cinnamon-flavored milk. Eventually, the bus pulled up after laying over and we got on. Our journey began with the bus departing 1776 Plainfield Pike by leaving the store, and making a right onto Plainfield Pike.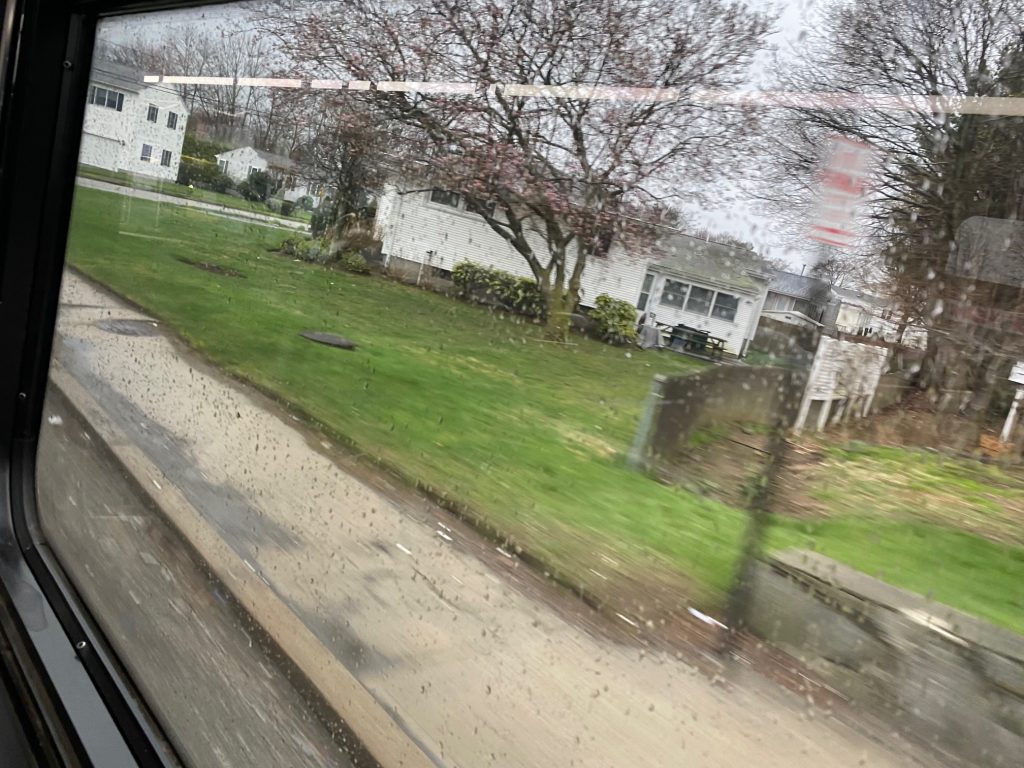 Plainfield Pike was primarily suburbia, as this was mostly Cranston and Johnston. Some businesses were also mixed in, but nothing to ring home about. Eventually we reached Atwood Ave. and the road became Plainfield Street. We'd then follow the road all the way back to Olneyville, during which it was a mixture of parks, somewhat dense housing, and urban businesses. It was around here that two guys got on the bus and sat near my friend and I, striking a convo with us about raves. I didn't pay much attention since I never been to any, but my friend was talking to them pretty much the whole time given their background of attending raves.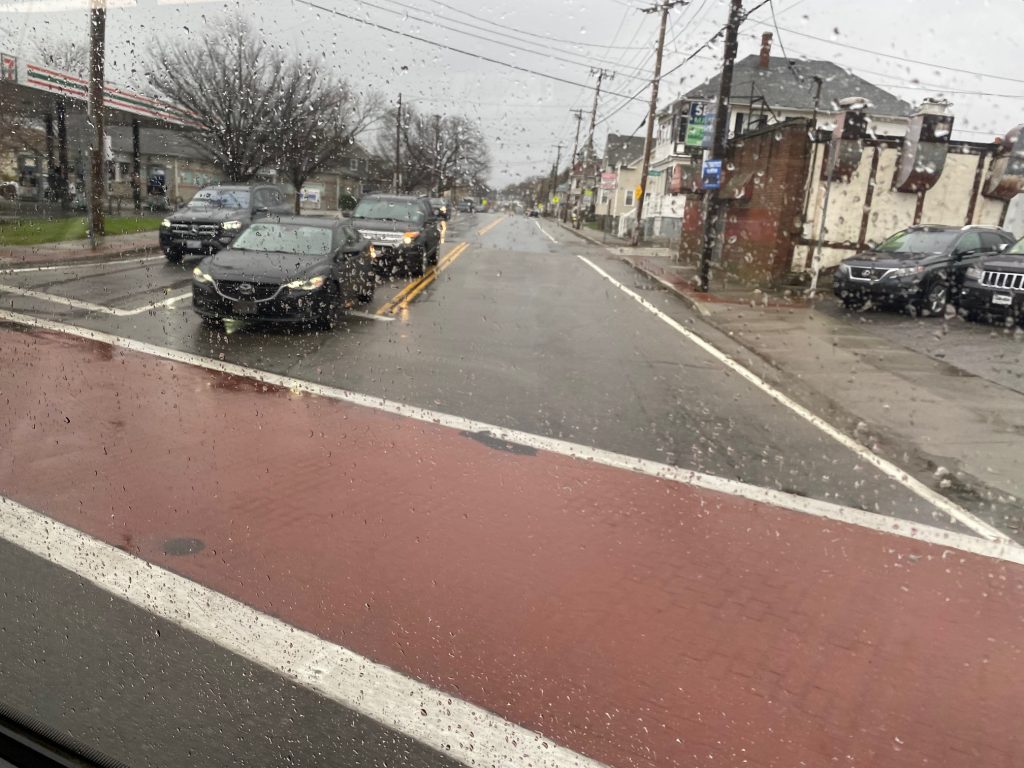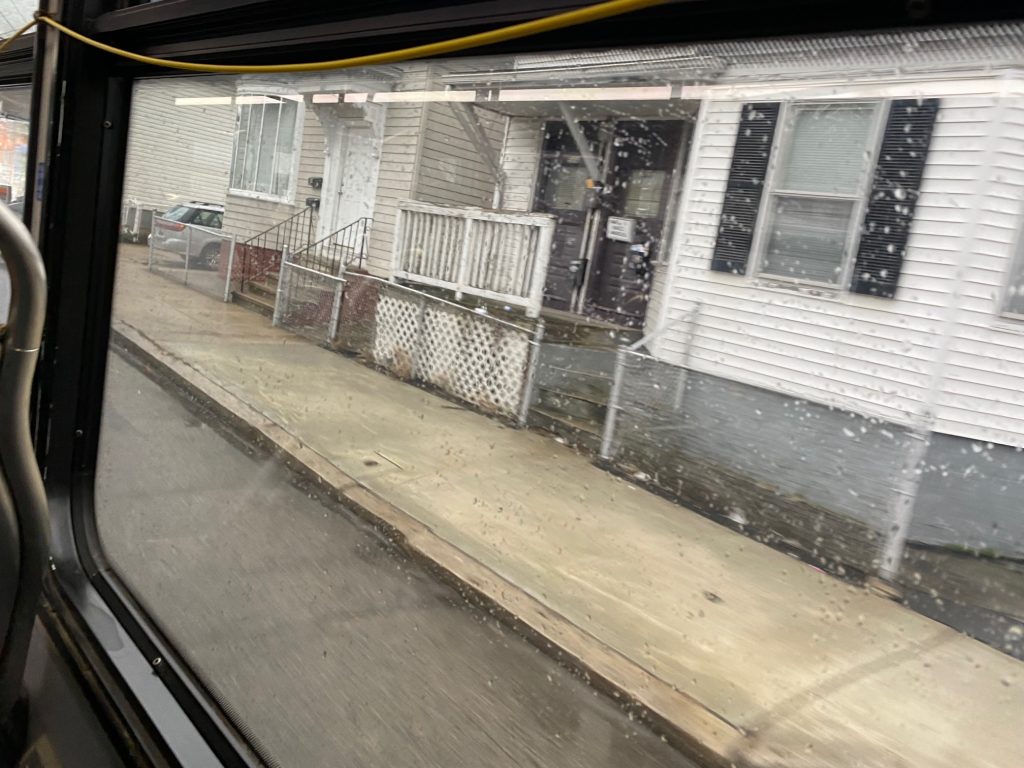 Eventually we went under US-6 and soon enough, we were in Olneyville Square. So romantic! This neighborhood has a reputation of not being too terribly good, but in reality it isn't THE worst. At least it isn't East St. Louis, IL, if rumors are to be had. Hey, at least there's a hot weenie joint here!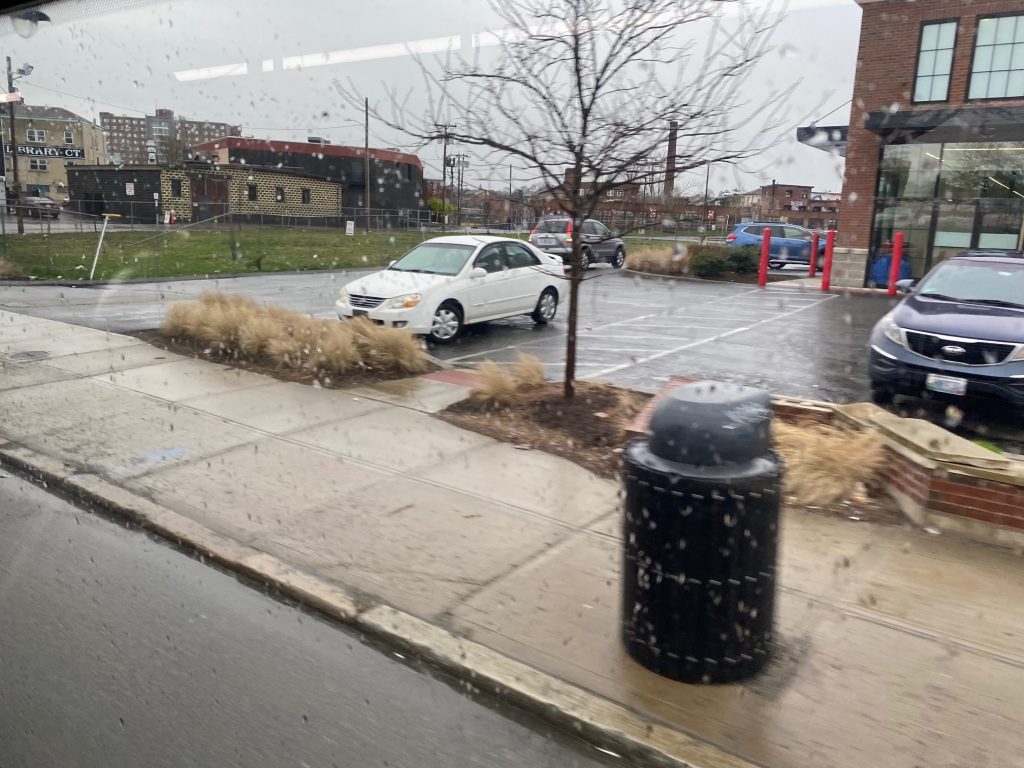 Soon enough, we were back out of Olneyville Square. We ran into some construction relating to the rebuilding of of the 6-10 interchange and nearby overpasses (of which Westminster St. was). From here, we passed some more apartments and urban buildings. From there, we high tailed it into downtown, passing Classical and Central High Schools. Seriously, who thought building two high schools next to each other was a good idea?????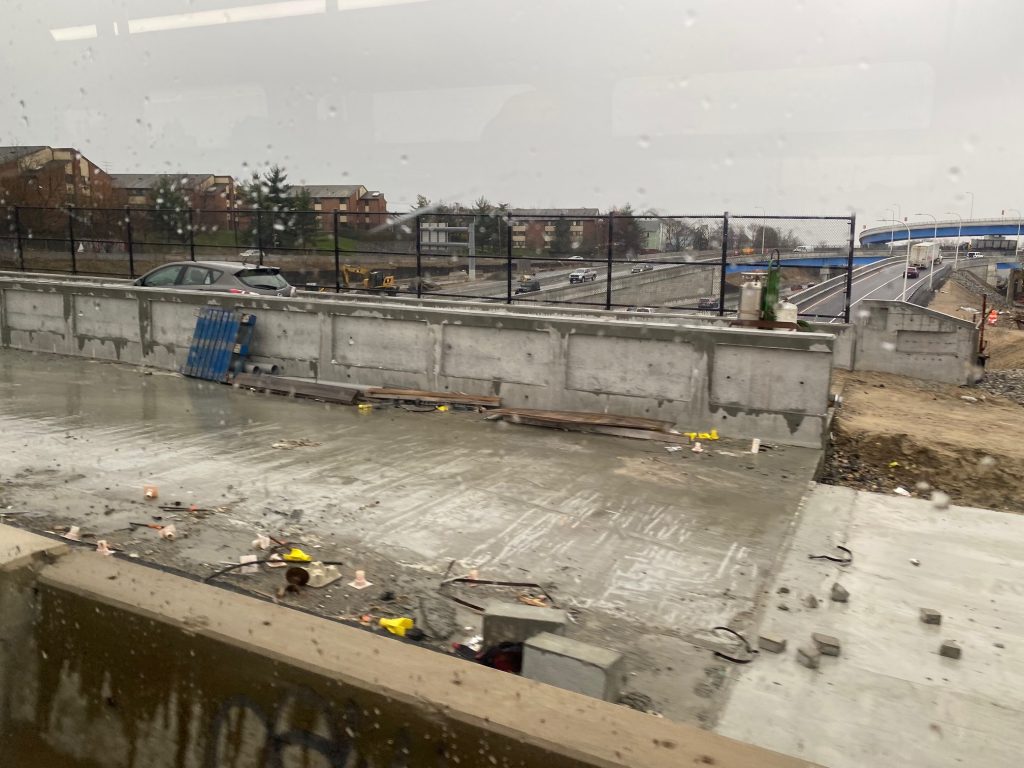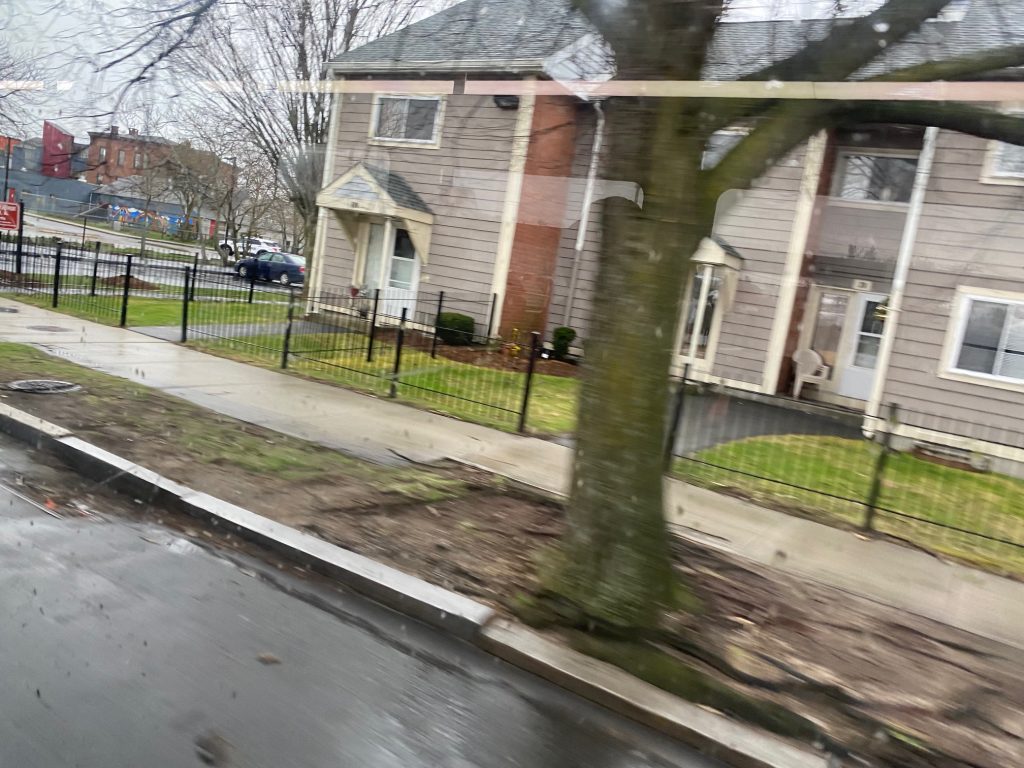 The trip then ended with us going through downtown proper, and eventually pulling into Kennedy Plaza. Weirdly enough, we were let off at the stop G berth instead of the stop C berth, but that probably boiled down to the driver having to take a bathroom break.
The good:
– The route services a heavily visited major big box store (a Walmart Supercenter)
– The route serves as a lifeline to those who take advantage of the Simmonsville shuttle (due to the lack of an Atwood Ave. crosstown route)
– It services an otherwise unserved part of Providence and Johnston
– Commuter opportunities with the Cranston Industrial Park just past 295

The bad:
– Frequency could be upped a little bit
– Relating to the last point, buses can oftentimes get a little tight in the capacity department

Nearby points of interest:
Walmart! If Walmart isn't an interest (or you hate the Waltons), there's also a Dollar Tree in the same plaza. There's also a park whose name is too long for me to remember. There's also Olneyville, which to quote my dad's extended family, "is the perfect honeymoon spot." But idiot family aside, there's a hot weenie joint in Olneyville that's of interest, especially if you're into exploring the local cuisine of various parts of the US. (of which, I will give Olneyville NYS a 10/10 any day)

Overall, it's a pretty good route, Walmart opinions aside. It serves an important area of Providence, Cranston, and Johnston and it also runs often (every half-hour). However, I think the route would do better being elevated to "key corridor" status, with the higher frequency to boat as sometimes the bus can be packed. The ridership stats tell a similar story, being the 2nd highest ridership route out of all the non-"key corridor" local routes. I do also like the fact there's peak-hour commuter options to the nearby industrial park. However, I think a similar treatment should be given to Simmonsville and the shuttle. Maybe axe the shuttle and make every other/third trip deviate to Simmonsville, for one-seat rides to downtown? Also, I know this is unrelated but why isn't there an Atwood Ave. crosstown route?

Rating: 9/10