Oh, I guess I forgot to mention I'm not just doing RIPTA or RI-based reviews here! Whelp, here we go. First Commuter Rail line, and it's the most accessible one for me. Let's get into it.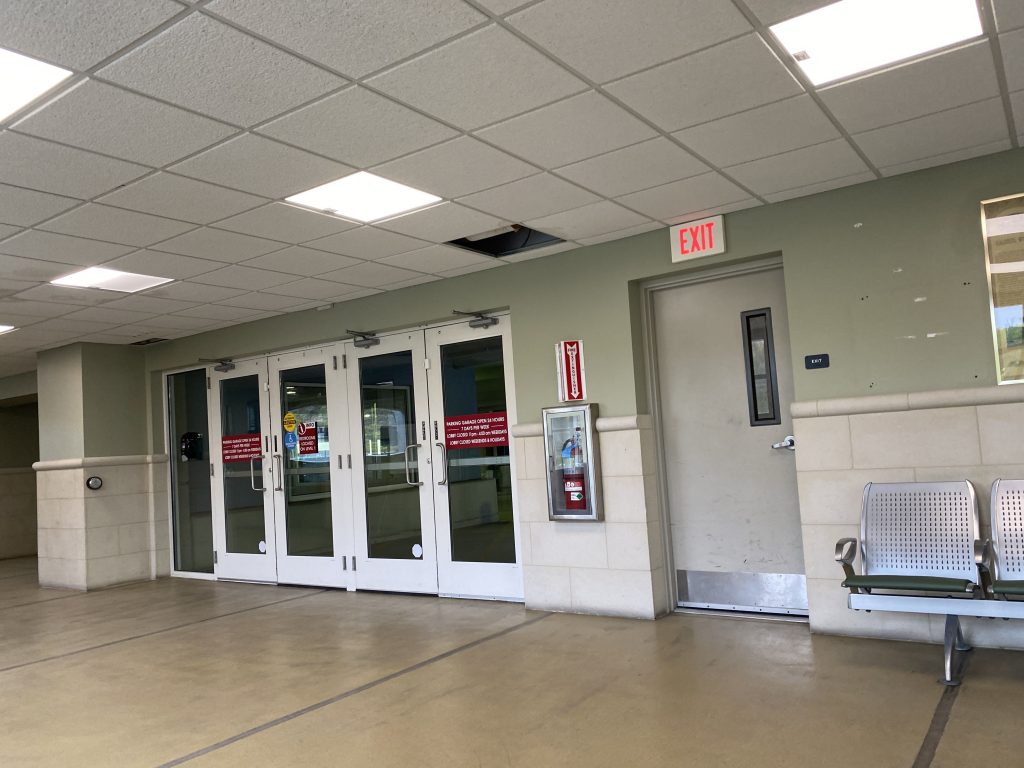 I started my journey at Wickford Junction, bright and early. The ride to Boston South Station would be powered by a MPI HSP46 engine with a top speed of around 80 miles per hour. After boarding, and going to the backmost car, the train started moving. From there, and for the whole journey, the tracks largely follow the Northeast Corridor. The train went through North Kingstown and along Greenwich Bay in East Greenwich and Warwick at near-max speed. However, soon enough we started to slow down for the next stop.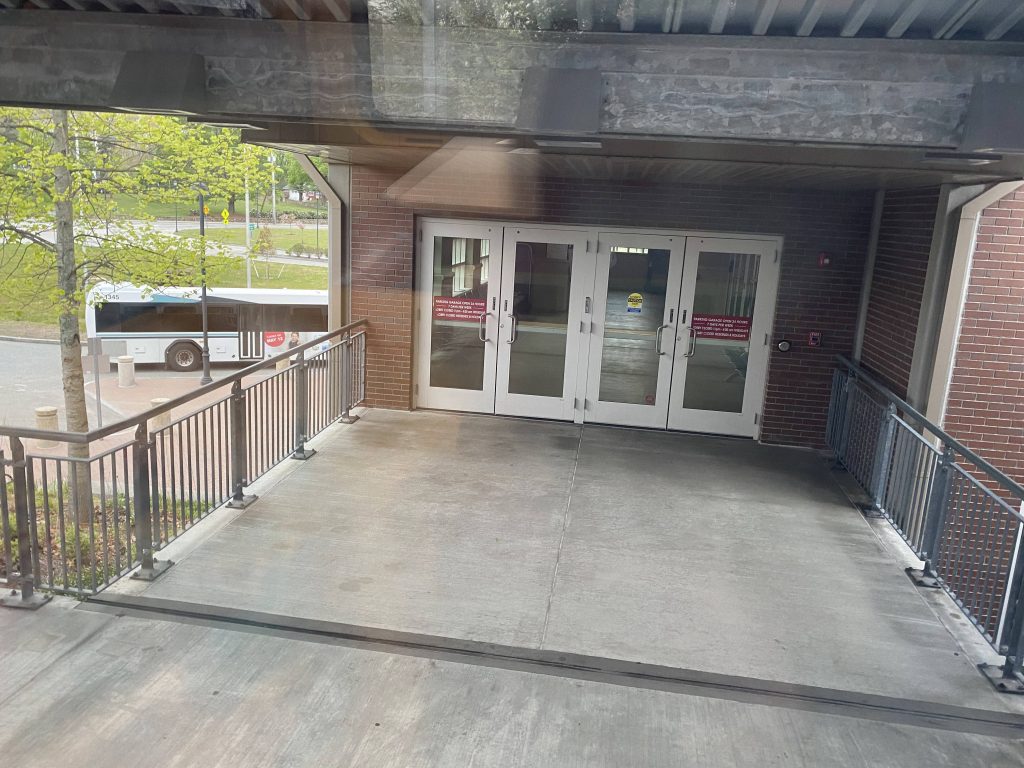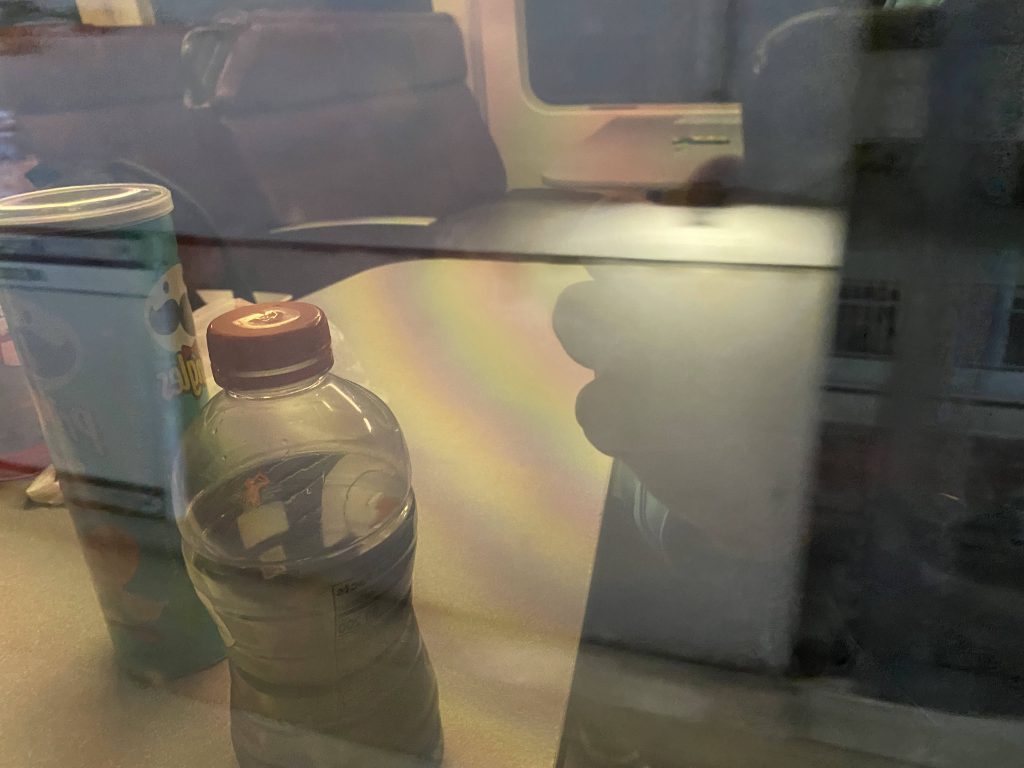 We eventually came to a halt at T.F. Green and picked a handful of people up. From here, it was a mostly straight shot to Providence. After a few minutes, we started moving again and we largely went parallel to Jefferson Boulevard. It was also largely industrial in nature from here to Providence. However, Jefferson Boulevard turned towards the interstate and we were soon met by Wellington Avenue. The engineer honked the horn several times to alert the workers at the Park Ave. bridge of the oncoming train, and we passed some freight stuff. We then hooked a left, passed an Amazon facility, alerted more crews of our presence, and went through Olneyville. Soon enough, we went under the interstate and Providence Place Mall.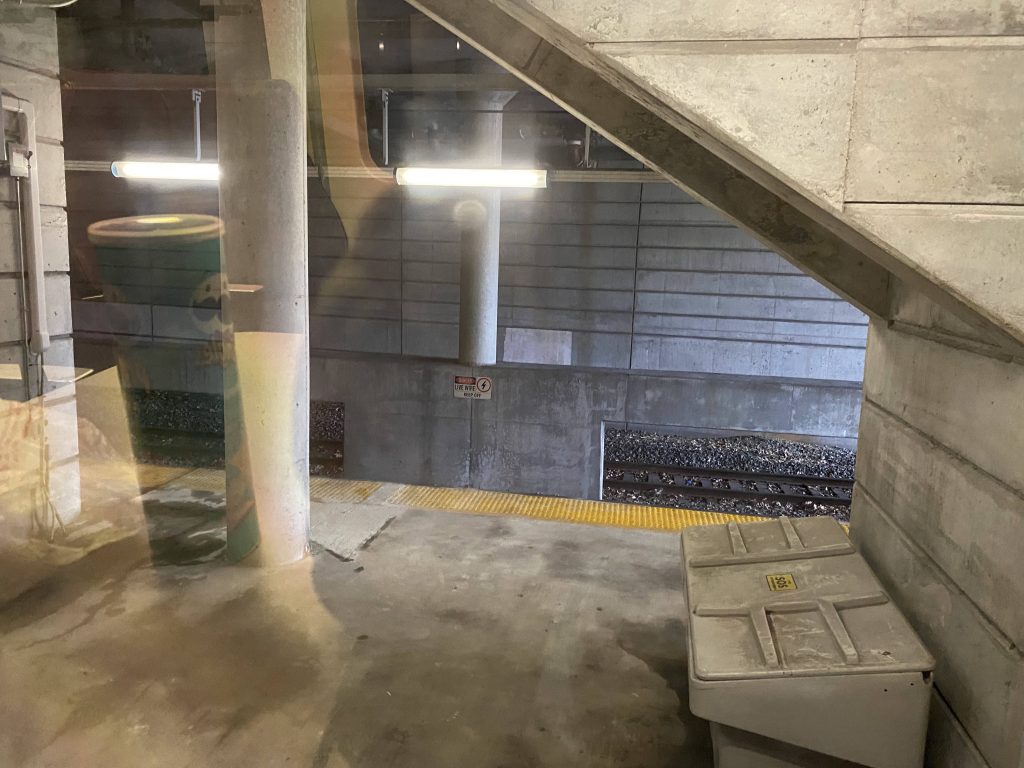 After dwelling for about 10 minutes, we departed from Providence Station. From here, we passed some businesses and apartments, the Pawtucket layover yard, and the Pawtucket train station that's still being built (as of 5/12/22).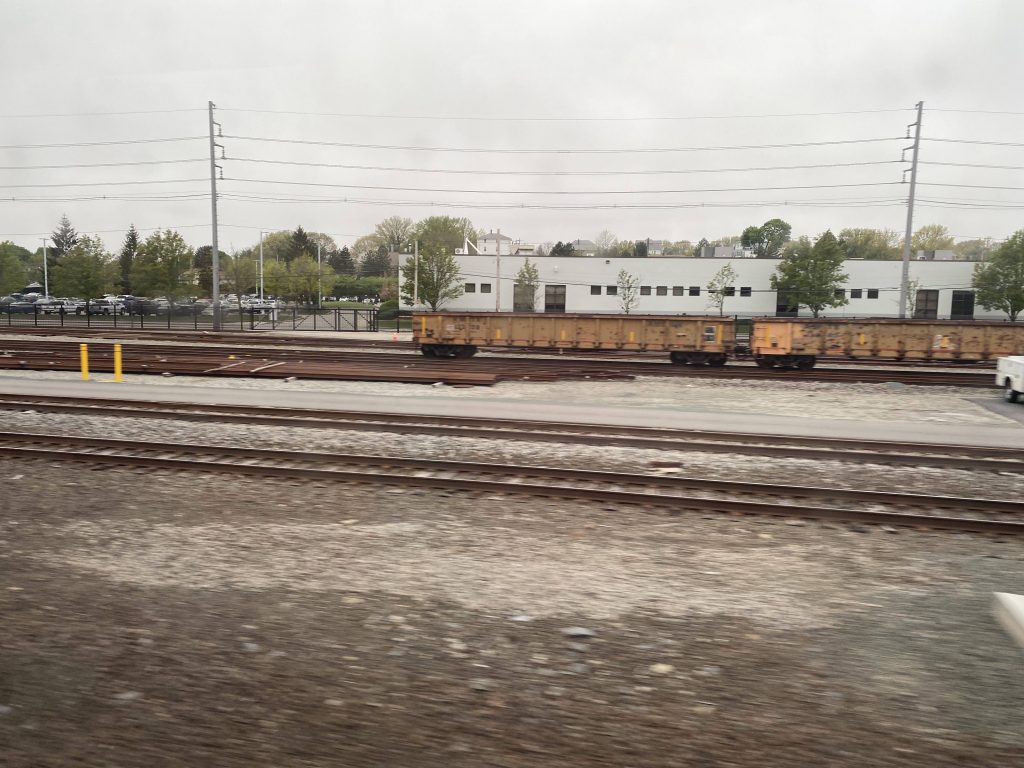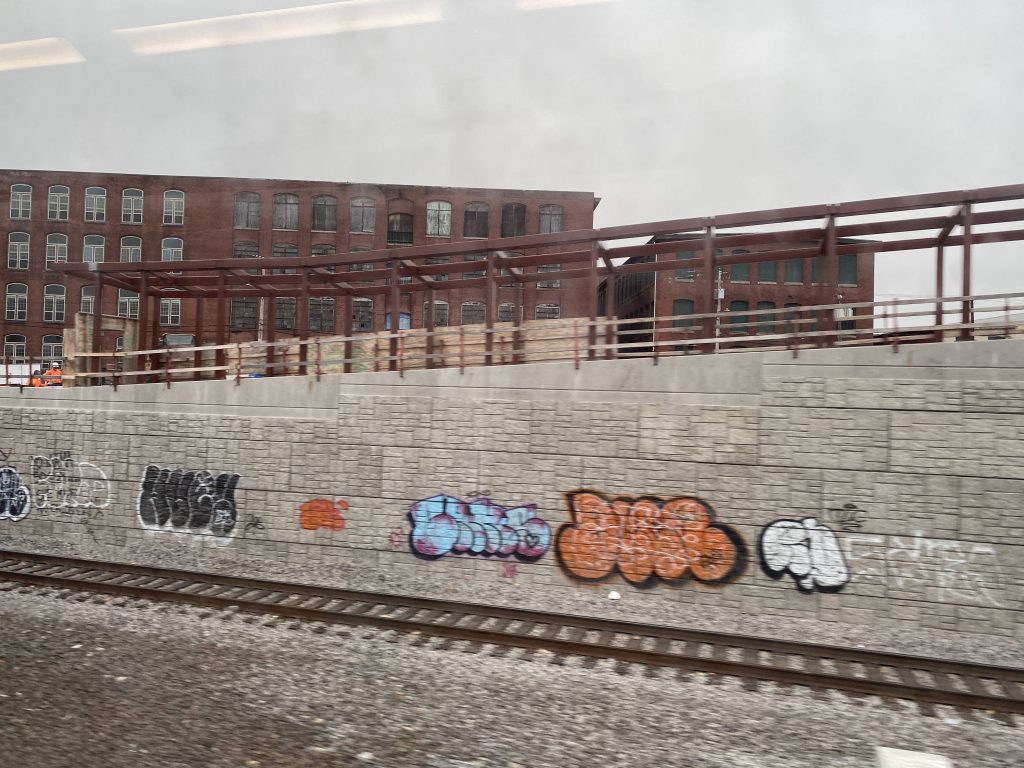 From here, we booked it parallel to the state line, and we passed South Attleboro with no regard because the station was closed. From here, it was largely not scenic as it was mostly trees with the occasional house. We'd pass Attleboro and its town center, and Mansfield, going over Chauncy Street. It would also be here that we split from the Foxboro special event line.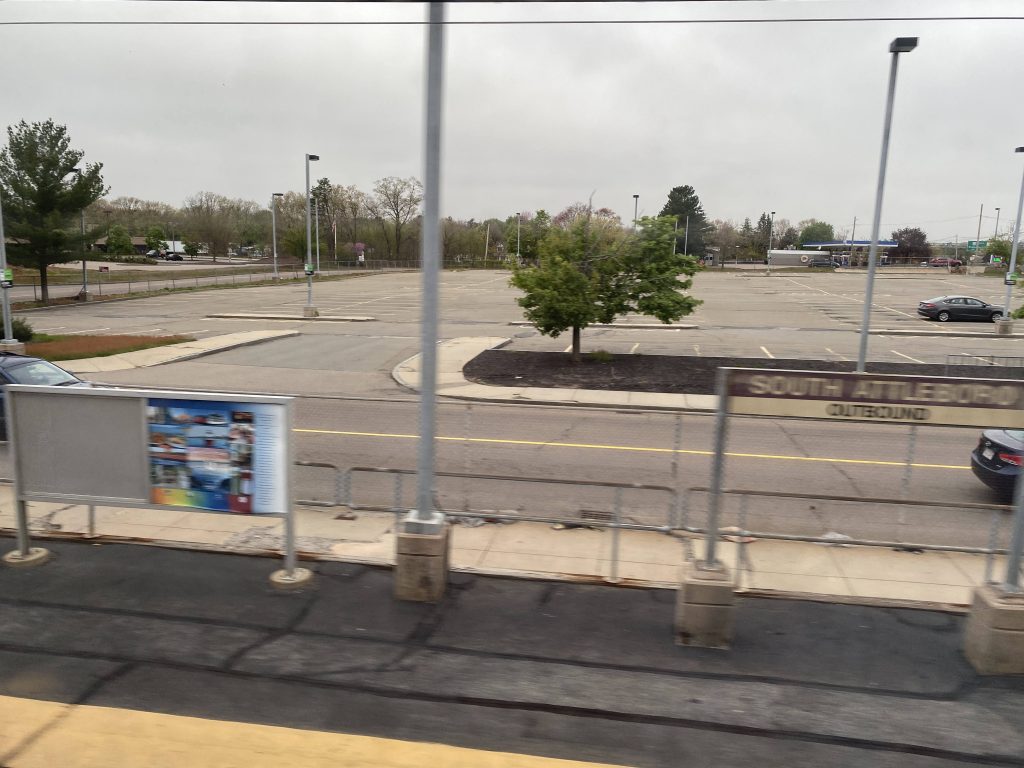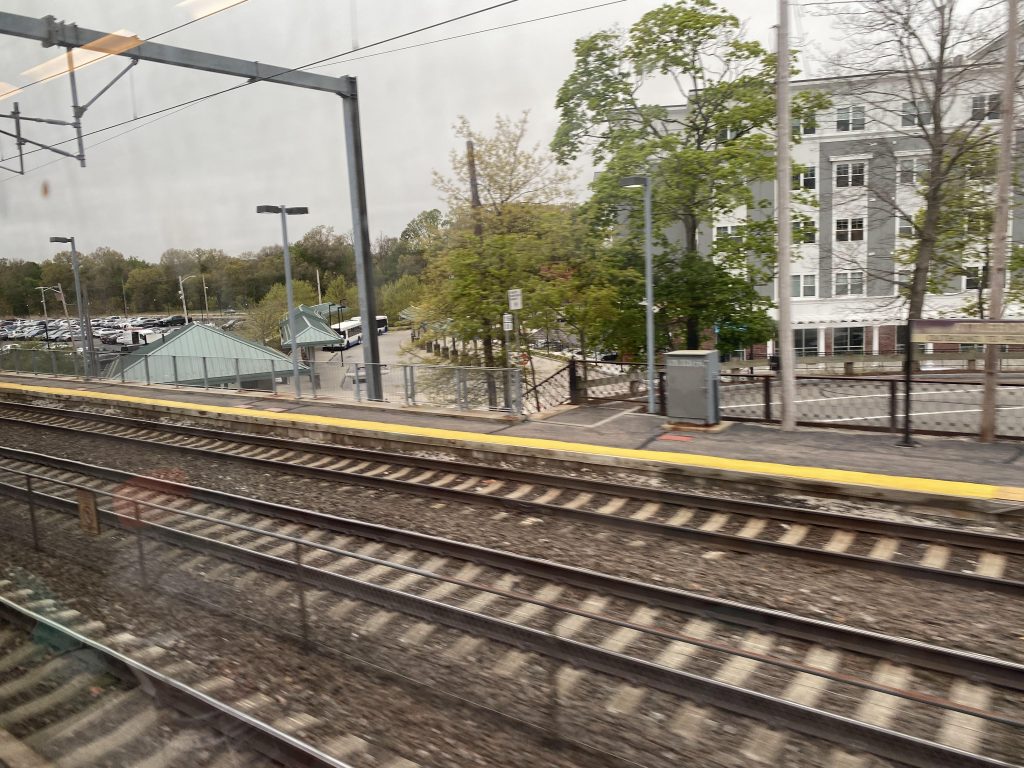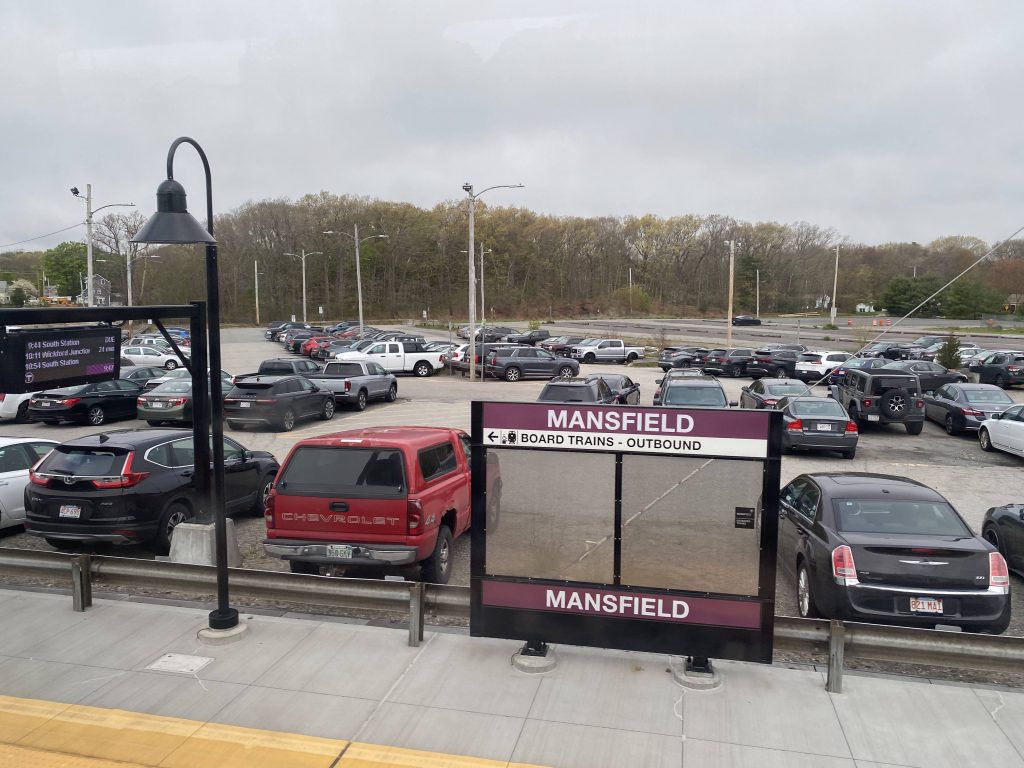 Now that we passed the Mansfield split, we went right towards the next pair of stations. Namely, they were Sharon, and Canton Junction, where the main line splits from the Stoughton branch. It was still largely the same from here.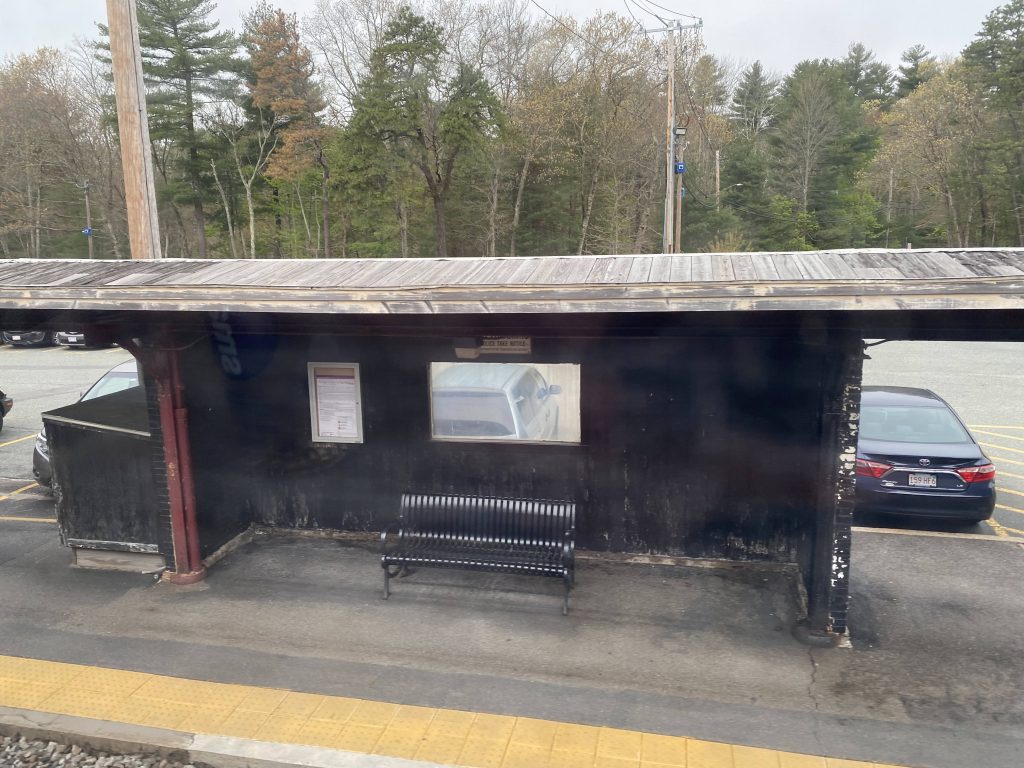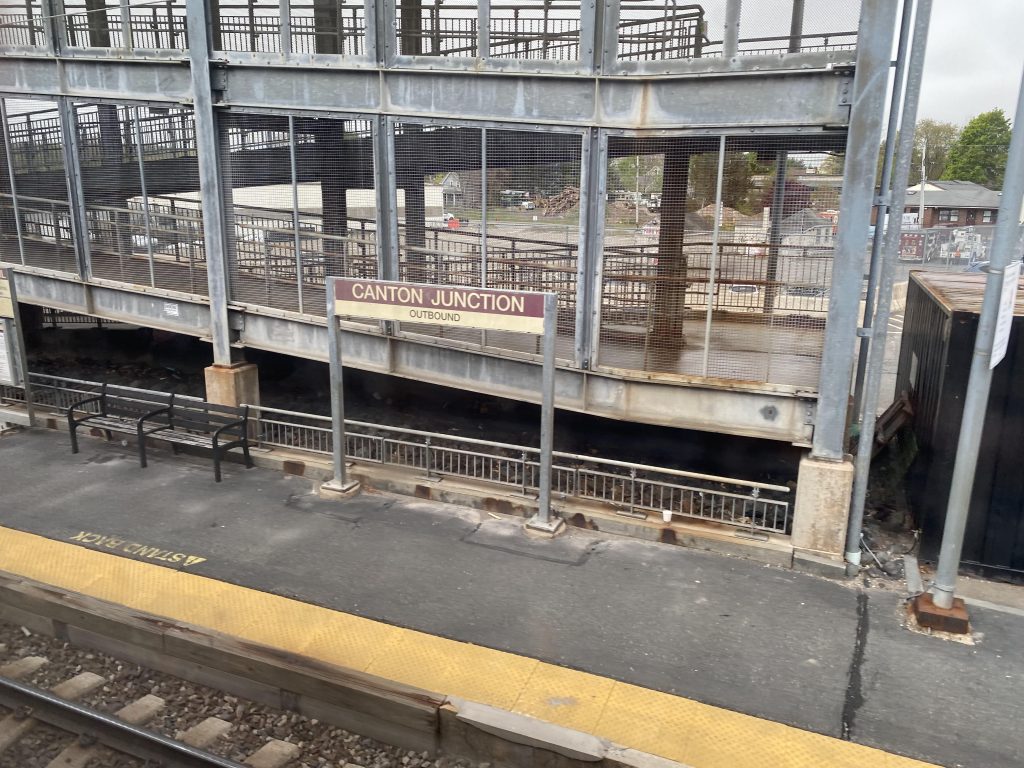 We kept pressing on past Canton Junction, and eventually we reached a major park & ride. Namely, Route 128/Westwood. Not many people got on though, so after that we pressed into Boston proper.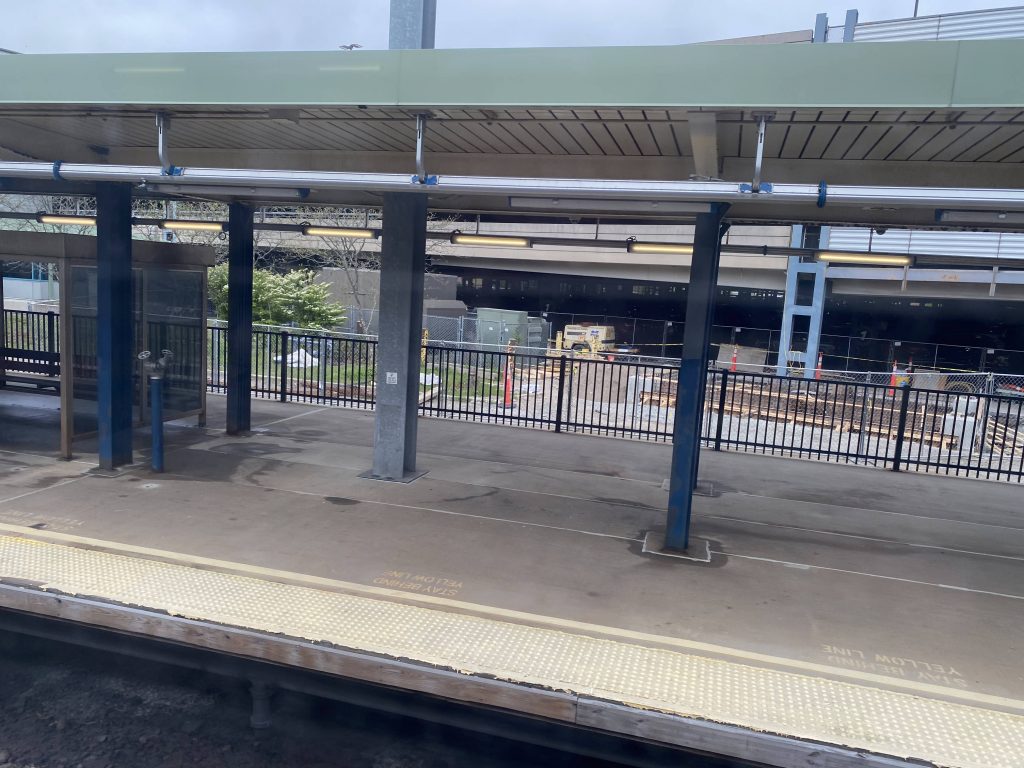 We then entered the Southwest Corridor after trucking through some woodlands and now we were running parallel to the Orange Line. However, we still had one stop from here before downtown Boston, and two before South Station. Our first stop? Ruggles.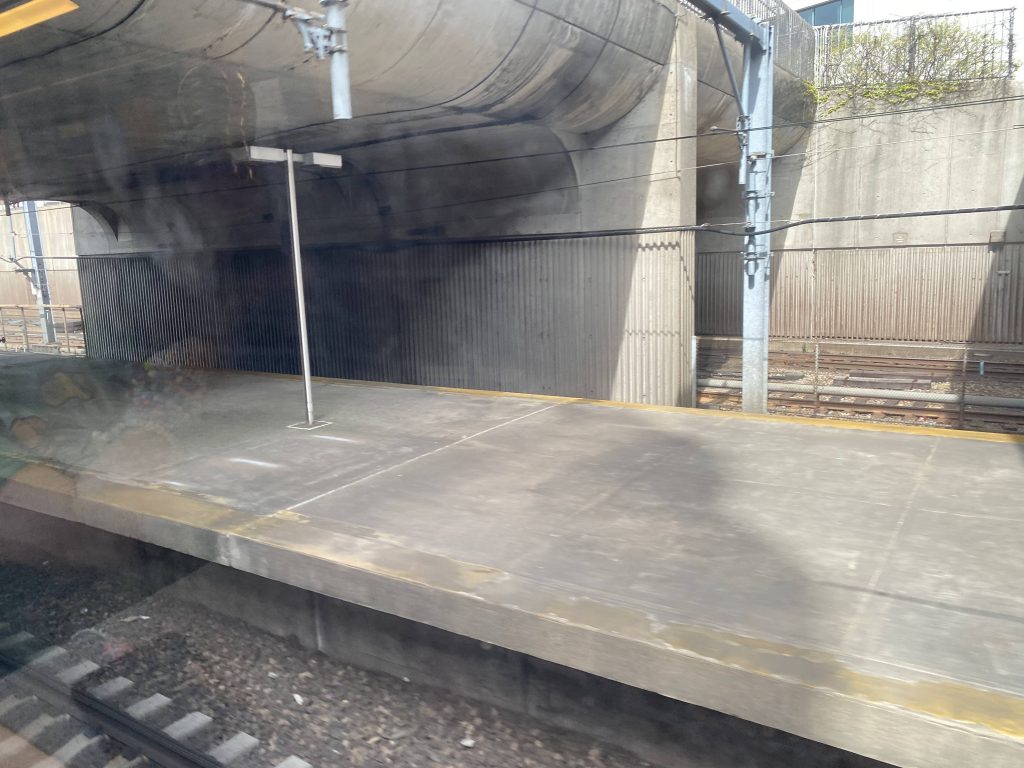 Not many people got on or off here, so we kept going. It was still much of the same, passing various Orange Line stops along the Southwest Corridor. Eventually, however, we reached Back Bay. This station is notorious for bad air quality and smelling like diesel fumes, and it was easy to tell. The smell permeated through the train car quite easily and made both my partner and I gag. A lot of people got off here, while not many got on. After a bit, we went down the final mile and made it to South Station, after two hours of riding.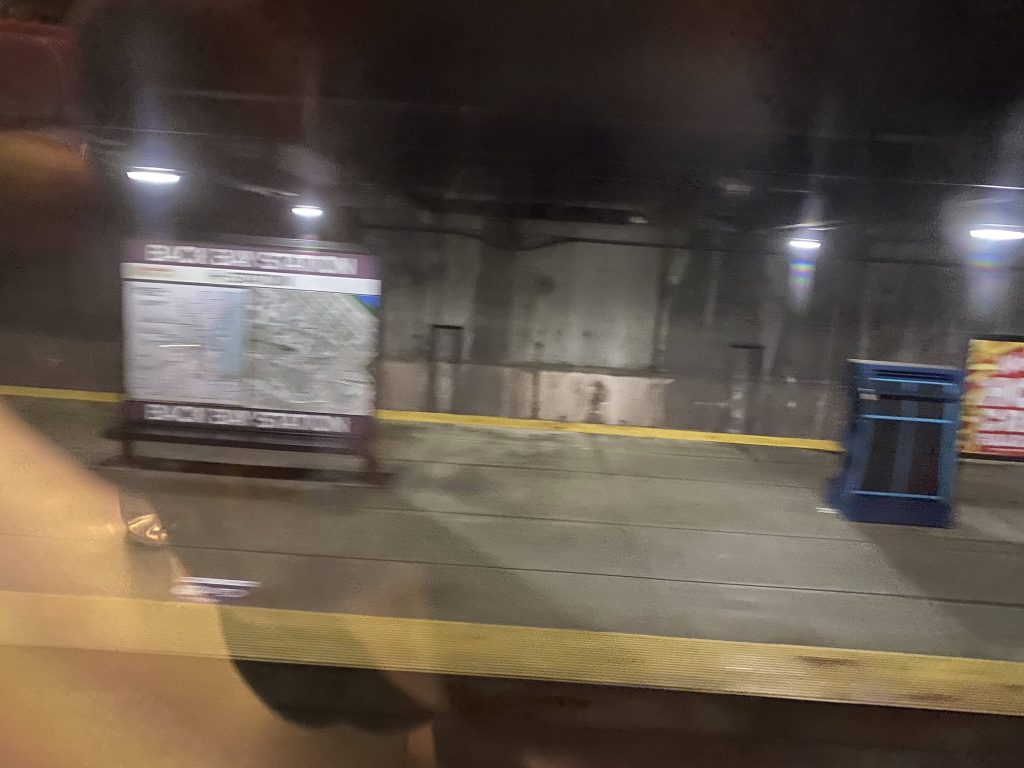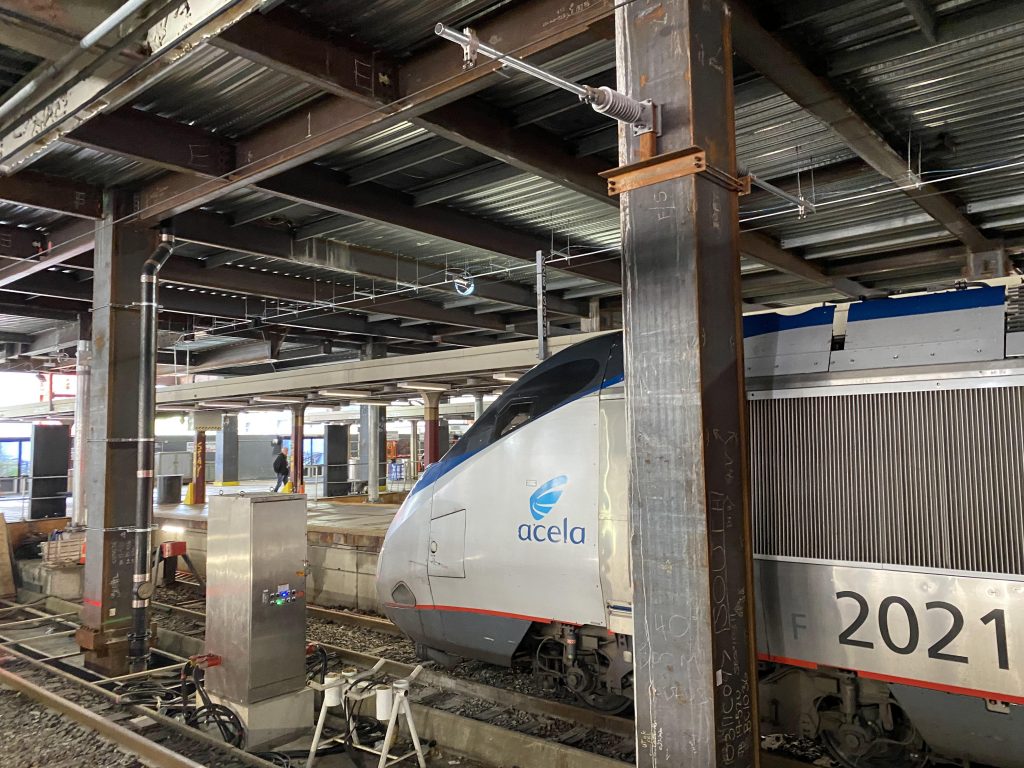 The good: It links up Rhode Island and southeastern Massachusetts in a direct manner. It is also quite affordable relative to driving.

The bad: However, it takes a LONG time if you're riding the whole route. My trip took two whole hours, while on the Northeast Regional and Acela it would've taken around 1 hour at most on the Regional (from KIN), and 40 minutes on the Acela (from PVD). Hell, even TO Providence, it's still faster to pony up $2 for RIPTA's bus route 66 – and THAT deviates twice! It's also got some weirdness with fare zones vs. similarly-distanced stops on lines fully in Massachusetts. Why is Wachusett a zone 8 fare while T.F. Green, being about the same distance, a zone 9 fare?

Nearby points of interest: Well, you have the various towns along the route and whatever they offer. I can't speak for between South Attleboro and Ruggles, but you have varying things like a Walmart in Wickford, T.F. Green at T.F. Green (duh), and downtown Providence.

Overall, it's not that bad a route. However, it is annoying South Attleboro is closed (even if for legitimate reasons, as safety is no joke). Also, what's with the mini-highs everywhere? One thing I'd change here, is to extend the line to Kingston/URI. But overall, not bad despite being the longest Commuter Rail route.
Rating: 8/10