Ah, Newtonville. What a lovely little villag- oh, what? You mean I gotta check the Commuter Rail station? Well, how bad can it be? It doesn't- OH MY GOD!!!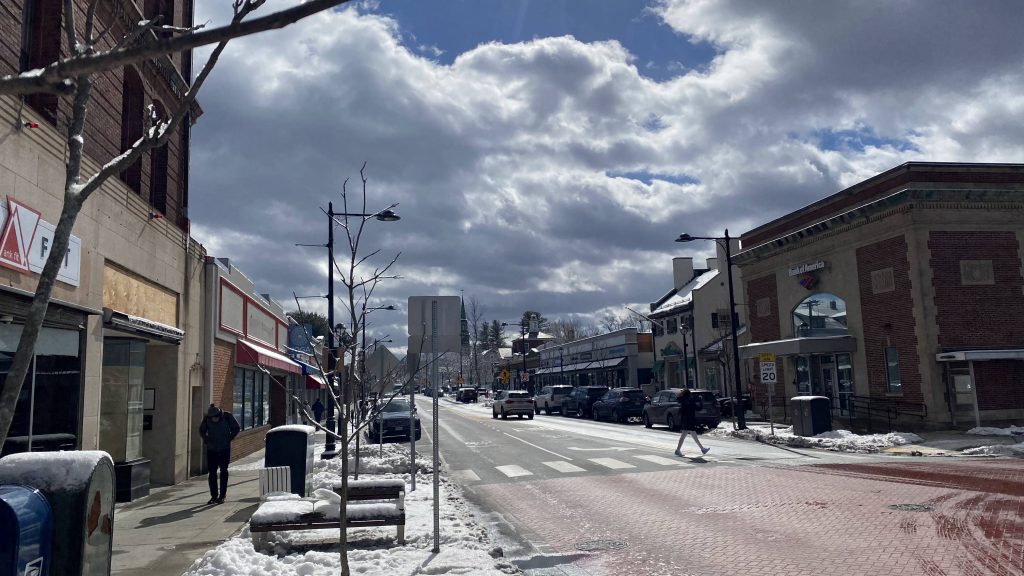 NOW, BECAUSE OF THE TRAFFIC WHIZZING BY, AND THE IMMENSE AMOUNT OF IT, I'M GOING TO HAVE TO YELL JUST TO BE HEARD!!! SO, LET'S LOOK INTO THIS HELLHOLE OF A STATION!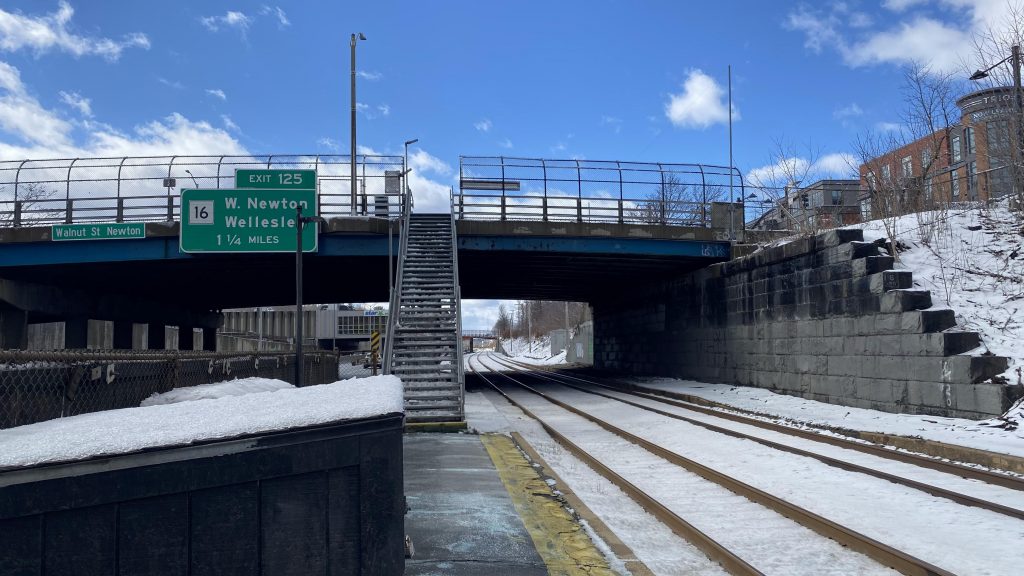 NOW, WHY THE HELL IS THIS A SINGLE SIDE PLATFORM ON A DOUBLE TRACKED MAINLINE?! WHAT IS THIS, MADISON?! HOLY SHIT THIS IS AWFUL! LET'S SEE WHAT ELSE IS ON THE PLATFORM, WHICH GOES ON FOR FAR LONGER THAN ANY TRAIN'S DOORS WILL OPEN UP FOR. SO, YOU GOT A SHELTER, DOT MATRIX SIGNS IN BOTH RED AND YELLOW! WHOOP DE FUCKING DOO!!!!! AT LEAST THERE'S A GARBAGE BIN AND BENCHES IN THE SHELTER. NEAT.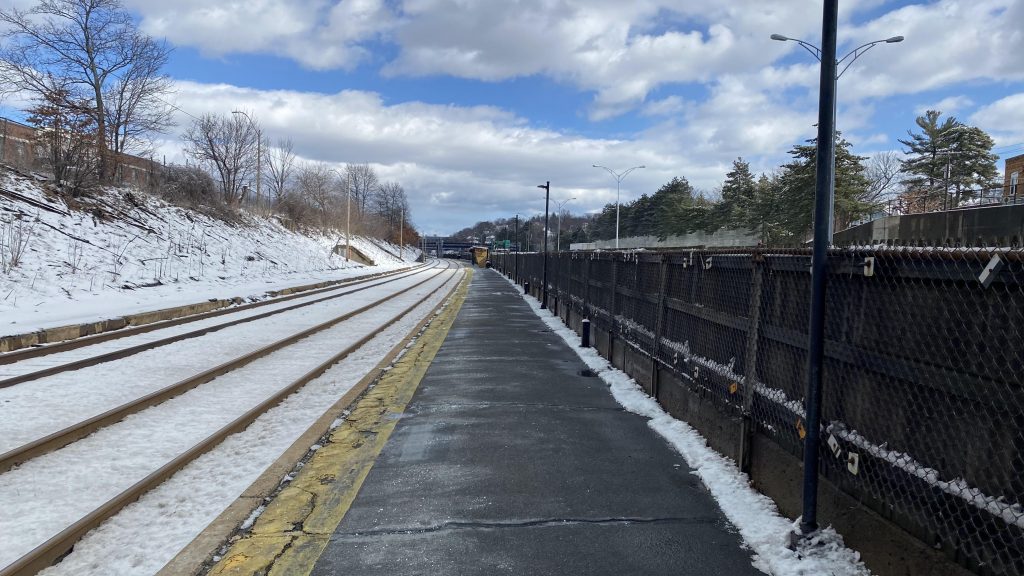 ALSO, AS A FUN TIDBIT, I LIKE HOW SOMEONE GRAFFITIED "NEWTONVILLE" ON ONE OF THE HUNKS OF WOOD. ALSO, THE FACT THE GLASS DOOR FOR THE SCHEDULE PLAQUE IS BROKEN, MEANS THEFT IS POSSIBLE HERE! I WAS LEGITIMATELY TEMPTED TO TAKE THE SCHEDULE PLAQUE, BUT I DIDN'T. AS THEY ALWAYS SAY ON THE RADIO, I'M A GOOD PERSON! I PAY MY TAXES! IT'S A CRIME TO PAY MORE THAN A DIME! OH! IT'S THE LAKE SHORE LIMITED! AND FINALLY, MY TRAIN IS PULLING UP! YAY!!!!!!! OH YEAH, THERE'S ON-STREET PARKING!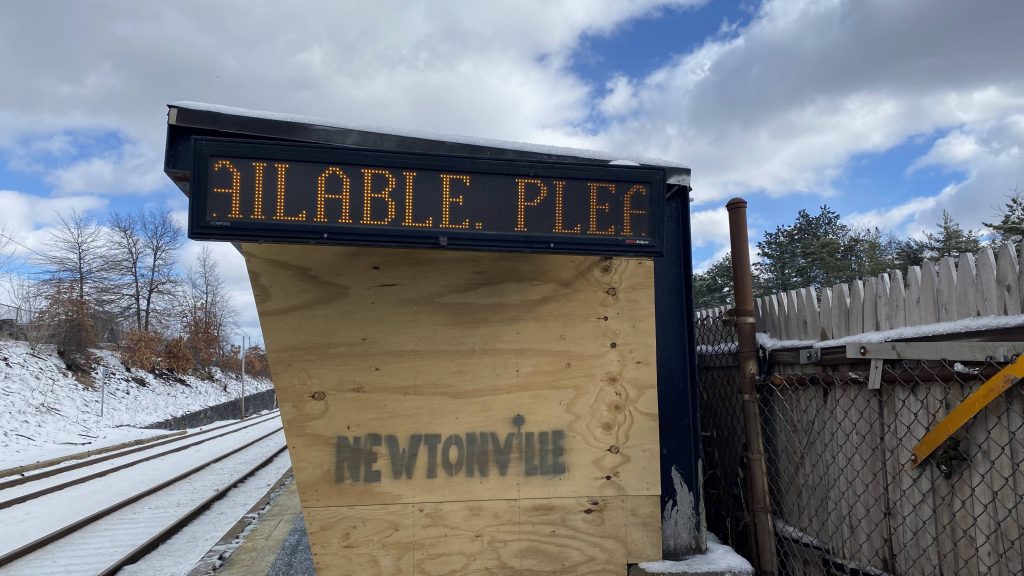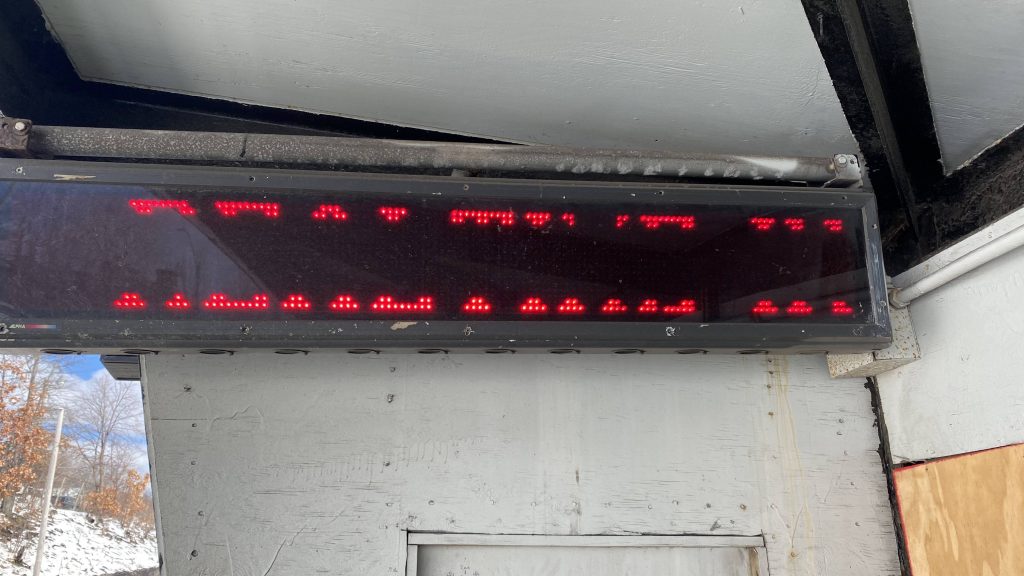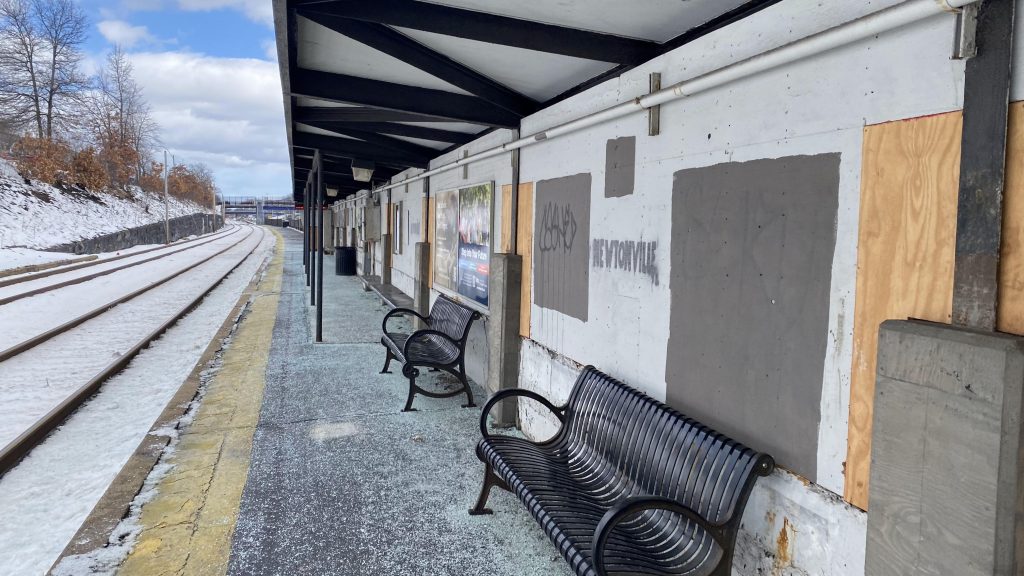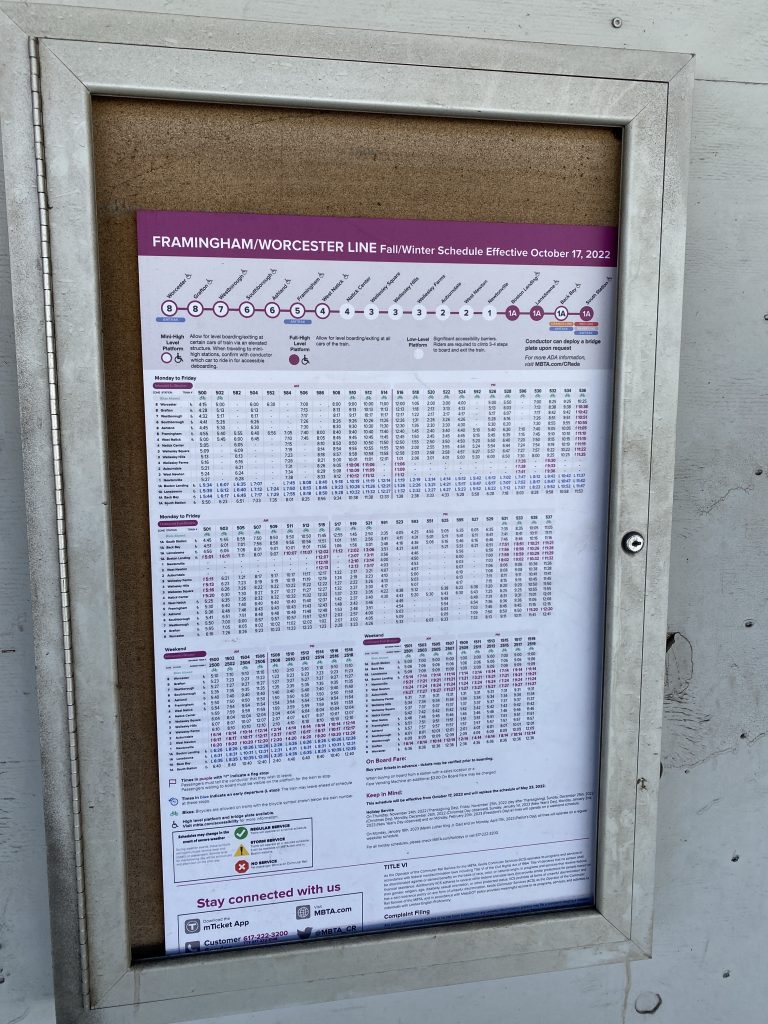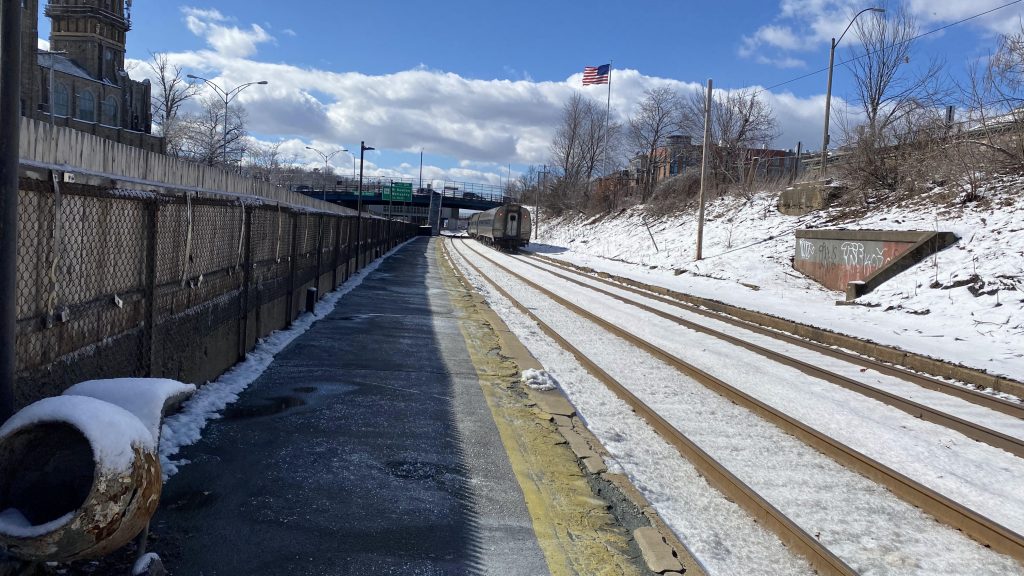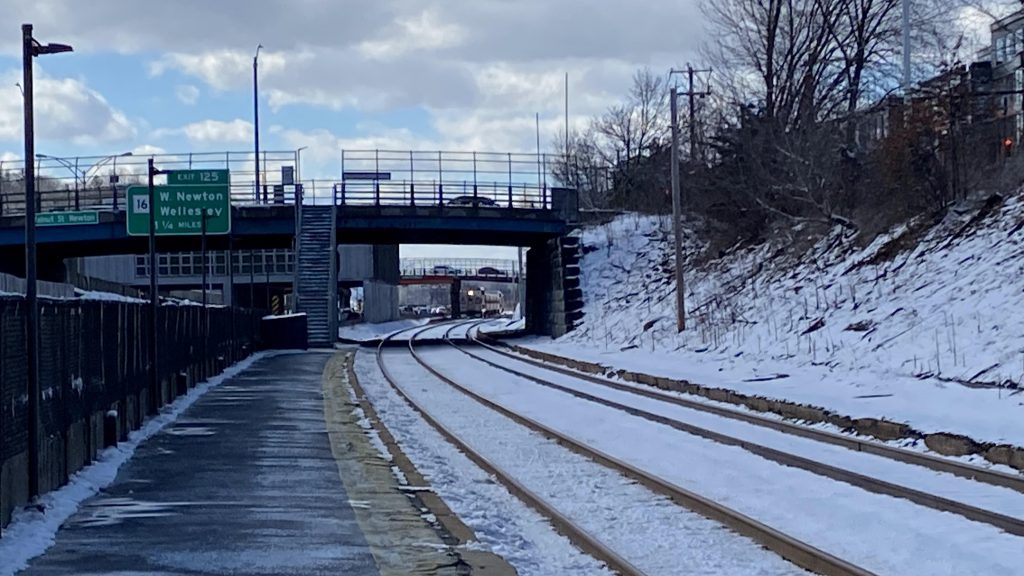 The good: UHHHHH, IDK. THERE'S BENCHES AND A SHELTER???

The bad: EVERYTHING. THE EXISTENCE OF THE STATION, THE SINGLE TRACKING OPERATION, THE SINGLE PLATFORM, THE MASS PIKE, THE LOW-LEVEL PLATFORM, THE STAIRS – BY THE WAY, DON'T LOOK DOWN!!!!!

Nearby points of interest: I GUESS IT'S COOL THERE'S A STAR MARKET ABOVE THE PIKE! ALSO, NEWTONVILLE LOOKS LIKE AN INTERESTING AREA!

Transit connections: THE WORCESTER LINE ON THE COMMUTER RAIL. THE 59, 553, 554, AND 556 ALSO STOP BY HERE!

Overall, THIS STATION SUCKS! I'VE SEEN BETTER UNDERNEATH I-95 IN CONNECTICUT! THIS MAKES WESTERLY LOOK LIKE FREAKIN' BRIDGEPORT OR STAMFORD!

Rating: 1/10