Well, THIS was unexpected! On the way to my doctor's appointment today, I needed to pass through CCRI to change buses. And, wouldn't ya know it, the bus terminal is OPEN now! WOOHOO!!! So, let's take a quick look at it, shall we?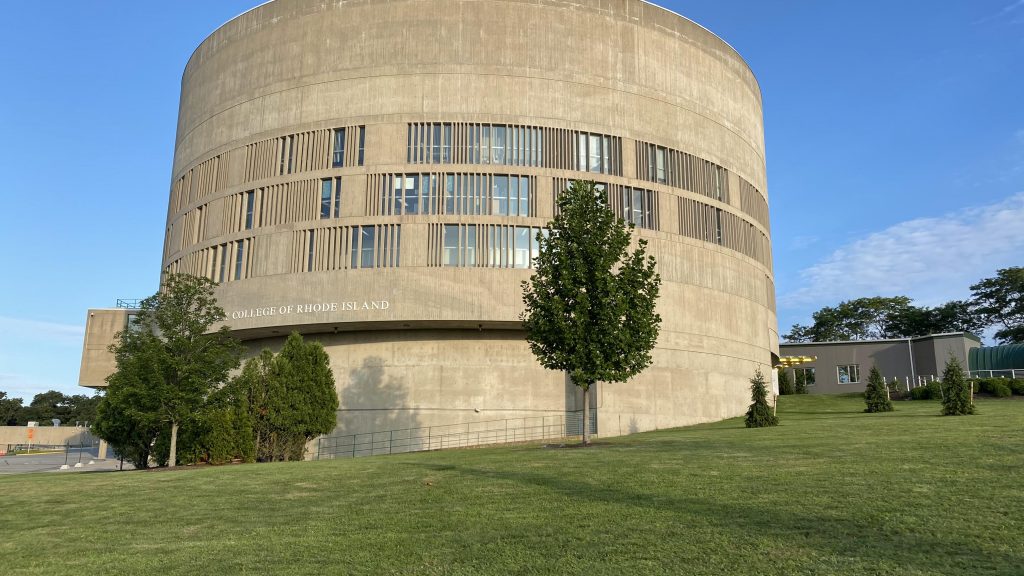 So, located on the eastern end of the campus before the parking lot, adjacent to the Bobby Hackett Theater, is where you have the bus terminal. It's not a lot, but you have four bus stops, with the routes sorted by destination and general routing. There's a couple of wastebaskets, and a few picnic tables presently. Shelters aren't present yet, but from what I understand, the shelters (presumably a redesign from the standard RIPTA shelter) will be in for January '24. There's also a copious amount of parking, but, you also have to remember: this isn't a park & ride, but rather a community college – and parking here is NOT a good idea, as the lot fills up quickly during academic terms (Labor Day-Christmas and Martin Luther King Day-Memorial Day). Plus, there's talks that CCRI is planning to implement parking permits. So, if you're not a student, tough luck. But, if you ARE a student (like I formerly was), then you're in luck AND could theoretically park and ride here.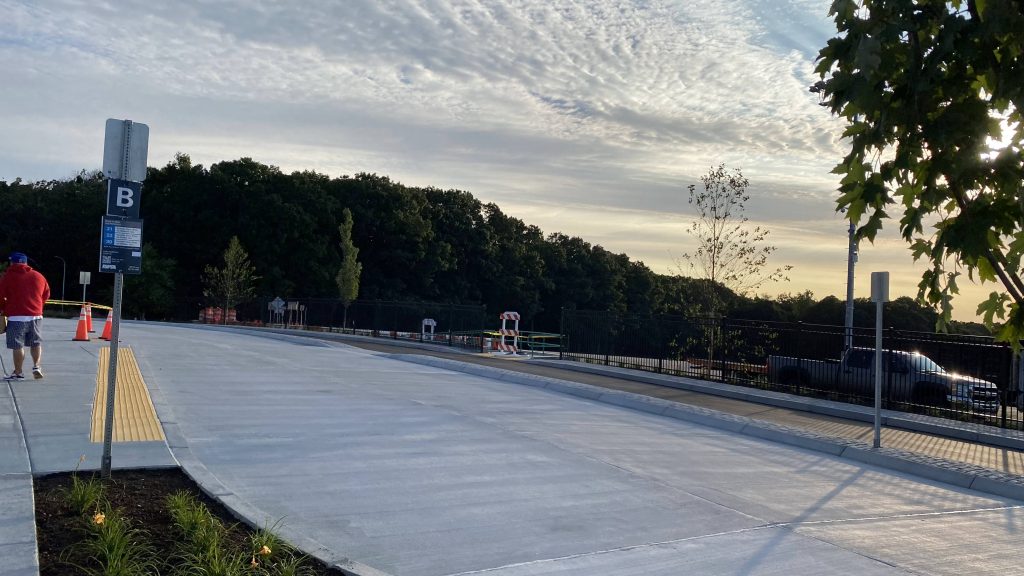 Now, about them bus stops. How are they sorted? Are they willy-nilly like Kennedy Plaza seemingly is? Actually….no! Each stop (presently) serves three routes, as follows:
– South County (14 and 66 southbound stops here, as does the 16)
– Providence via Warwick Mall (21, 22, and 30)
– Crosstown (13, 23, and 29)
– and Providence via I-95 (14 and 66 northbound. The 242 Flex also stops here.)

Overall, fairly easy to remember. There were some learning pains for both passengers and operators, but fortunately there were RIPTA personnel onsite to help. And, all this opened just in time for the fall semester at CCRI to start as well. Neat!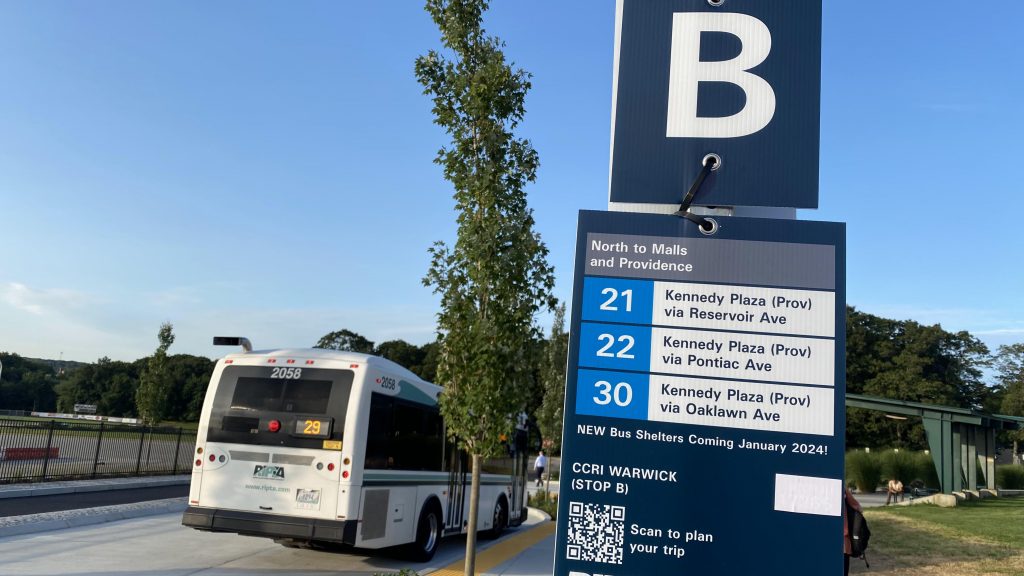 The good: It's at CCRI, being a major ridership generator, so why not have a proper bus terminal? There's amenities inside the college as well. However…

The bad: Use of said amenities inside the college are at the discretion of the college itself. Furthermore, there's no shelter presently. It's also not very walkable…, though, it wouldn't be too bad if the college set aside a small amount of parking for RIPTA commuters (maybe with a special permit in coordination with RIPTA?)

Nearby points of interest: Nothing outside the college campus, but the buses can get you elsewhere!

Transit connections: RIPTA (13, 14, 16, 21, 22, 23, 29, 30, 66, 242 Flex)

Overall, in spite of the lack of shelter, it's still an upgrade in its present form, since the last stop had NOTHING at all and was just a sole shelter. You didn't even have bus berths! So, as such, I'm giving the terminal its score on the condition of a bus shelter being installed by January '24.

Rating: 8/10