Welcome to Quincy! Since I'm here reviewing MBTA stations, that means I have to go out to Quincy as well. Fortunately, Quincy Center has things to do unlike the next two stations down the line (Quincy Adams & Braintree). Now, let's get into this.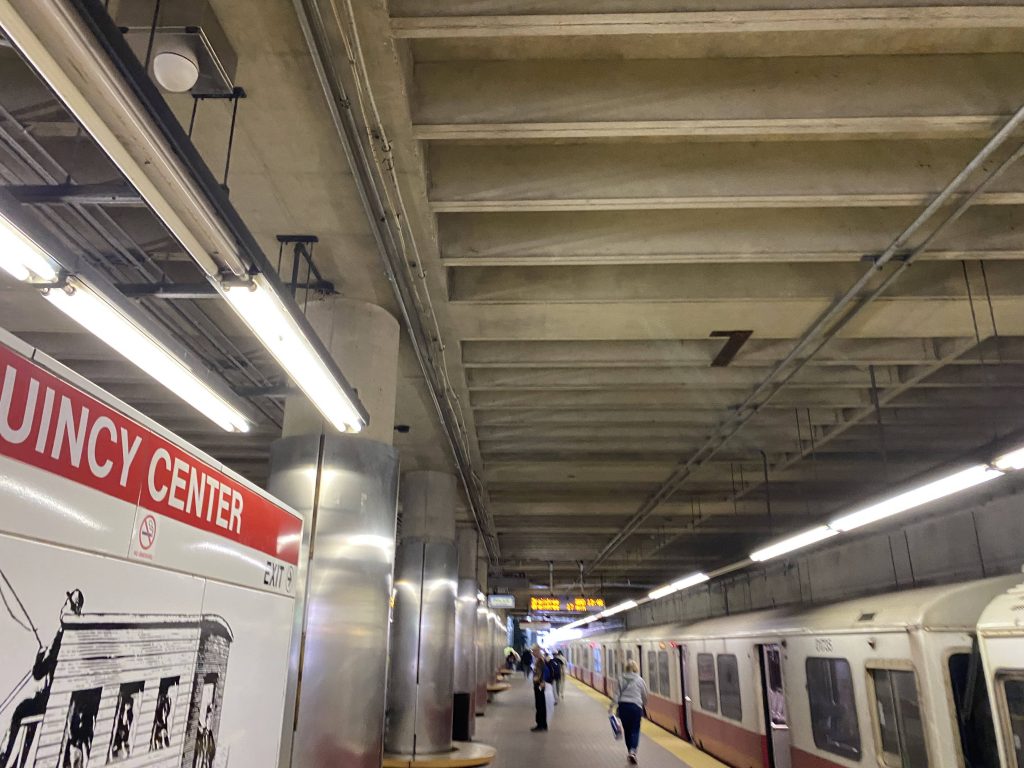 For one, the poles at the Red Line platform is shiny. And, it's a weird mix of being sorta underground but not really. Sometimes it can smell funky down here as well. But come on, we're not here for just the Red Line platform. Up the stairs outside of fare control, we go!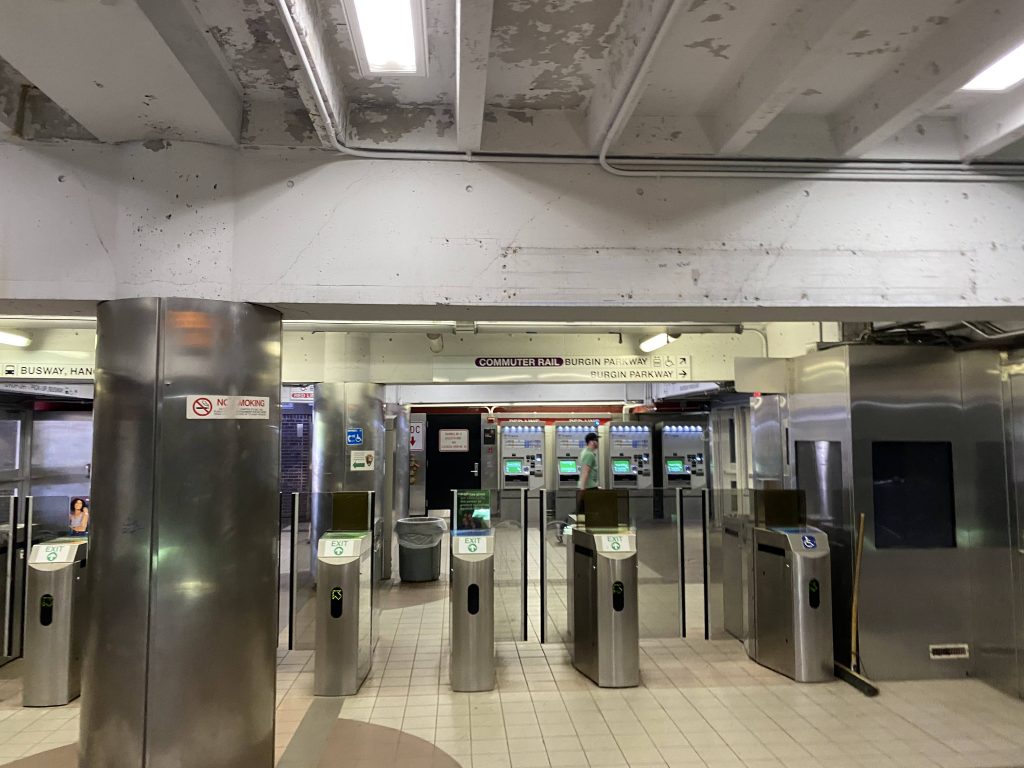 The lobby at Quincy Center is small but simple. You have CharlieCard machines, fare control going to the Red Line platforms, and bus schedules. There's also an associate here if anyone needs assistance. There's also a sandwich shop outside the station, along with a busway. The roofing used to be a parking lot, but it's since been closed a long time ago.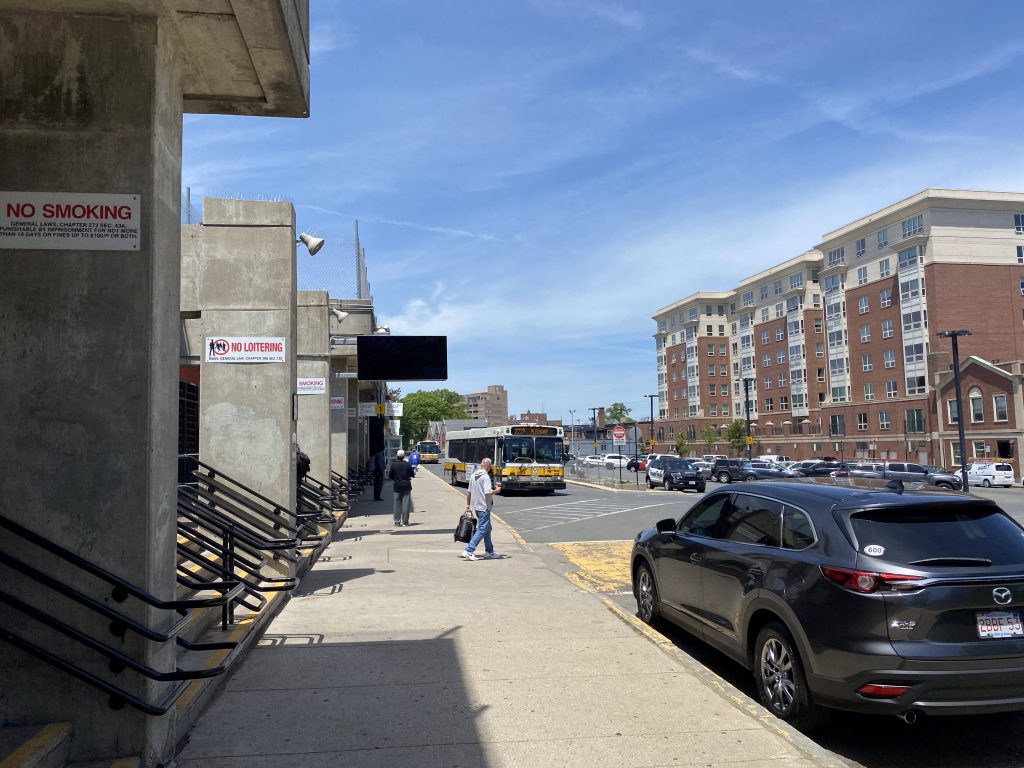 After a quick trip to a nearby convenience store, I returned to the station and headed to the Commuter Rail platform. This…..has got to be among the most "out of the way" Commuter Rail platforms I've ever seen. To even get there, you have to go to the back of the station and go down a corridor. At least it's open, unlike Back Bay.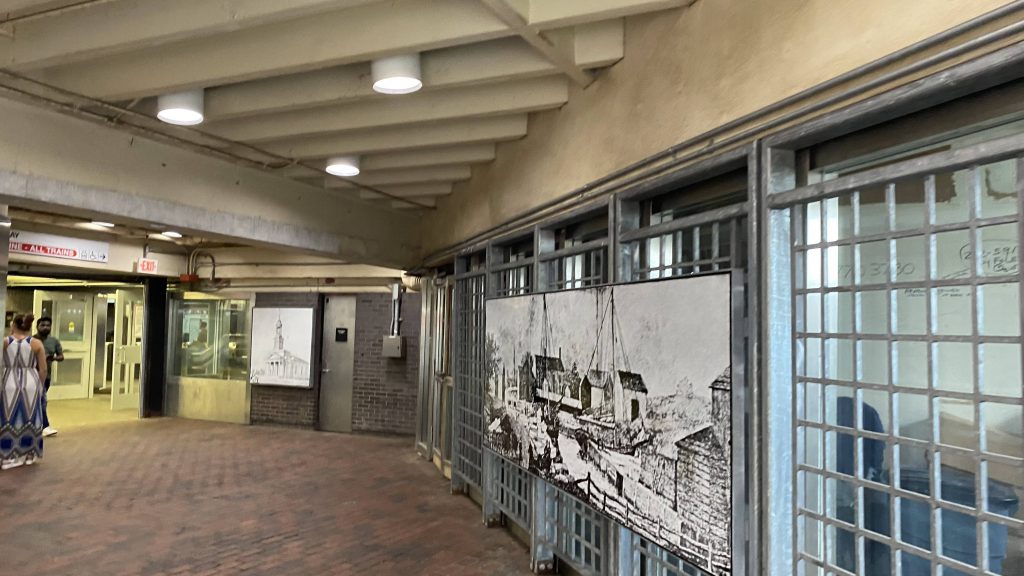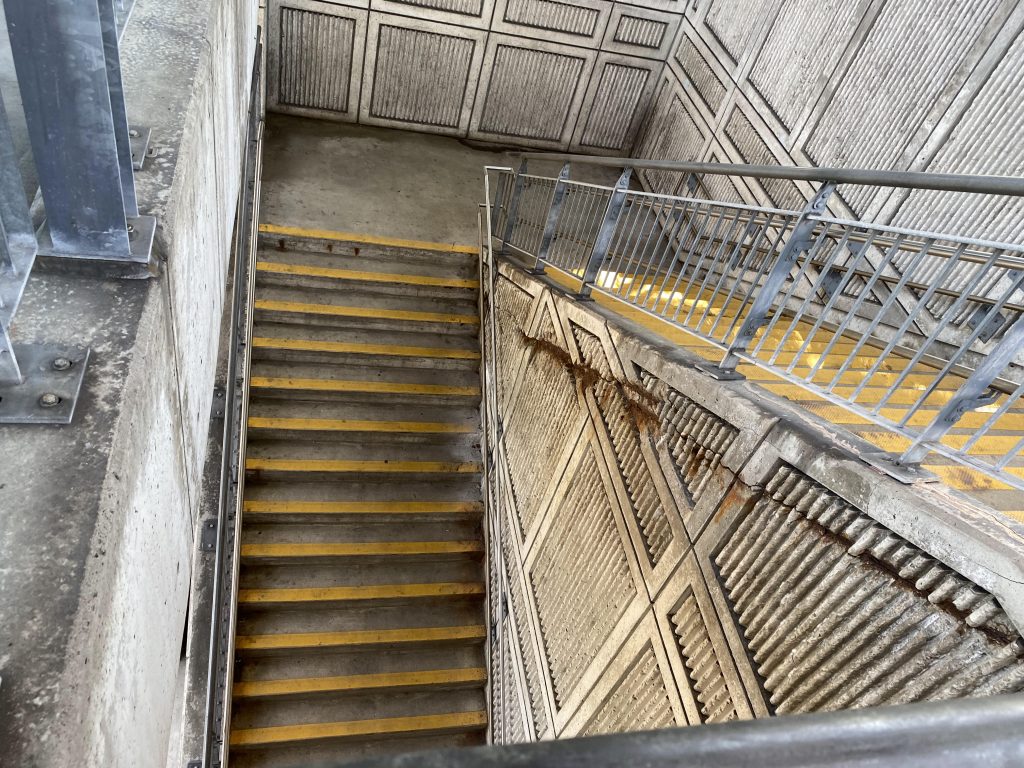 The Commuter Rail platform is mostly dark, but at least there was seating in the open area. Plus, at least the train engines stop in the open area, unlike in Back Bay. This means, fortunately, diesel fumes aren't a major issue! YAY! So, what trains DO stop here? Well, how about the Old Colony and Greenbush lines? I'll also ask, why is it just a single track? Like, this feel kinda hackjobbed in at the last minute, if anything. How many people use this place, anyways? Oh, 773 as of 2018, and 7120 on the Red Line as of 2019. Nice.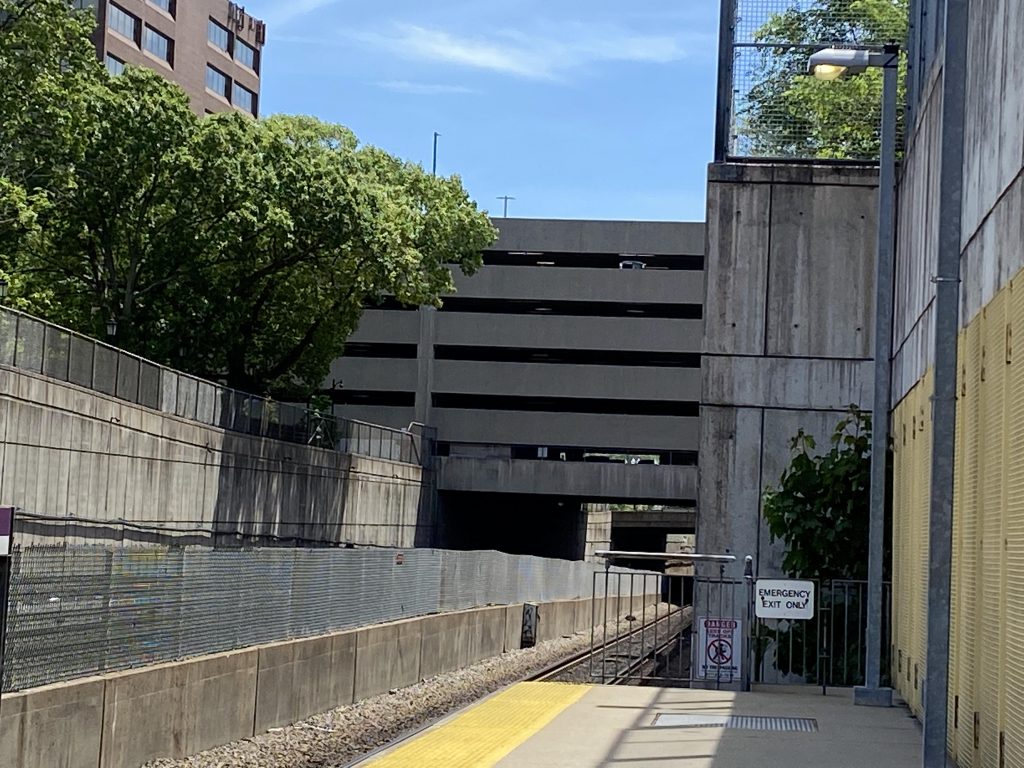 The good: It's an important link and largely straightforward (save for the Commuter Rail platform) intermodal hub! How about, a bus-subway, subway-CR, or bus-CR transfer? It's also close to a few tourist attractions, like the Adams statue, the Adams house, and the church where they're buried.

The bad: …why would you take the Commuter Rail from here to downtown, when the Red Line also stops here? One's $2.40 and lets you use day/monthly CharlieCard passes, while the Commuter Rail is $6.50 (zone 1 fare) to fare zone 1A. Also, it can feel a little creepy and dingy at times. Still not as bad as Back Bay, though!

Nearby points of interest: Quincy Center! Plus, the places accessible by the various bus routes, the Red Line, the Kingston, Middleborough, and Greenbush Commuter Rail lines!

Transit connections: MBTA subway (Red Line), MBTA bus (210, 211, 215, 216, 217, 220, 222, 225, 230, 236, 238, 245), Commuter Rail (Plymouth/Kingston, Middleborough/Lakeville, Greenbush Lines)

Overall, it's certainly not the worst. Questionable decisions can be made here, but maybe that's fitting for Quincy, given that sometimes there's some interesting people around. But, c'mon man, just use the Red Line or the bus to get into downtown from here instead.

Rating: 6.5/10