Ah Assembly, the newest station on the Orange Line. Well, it LOOKS new, at the least! For one, it's not brutalism! Anyways, let's look at it!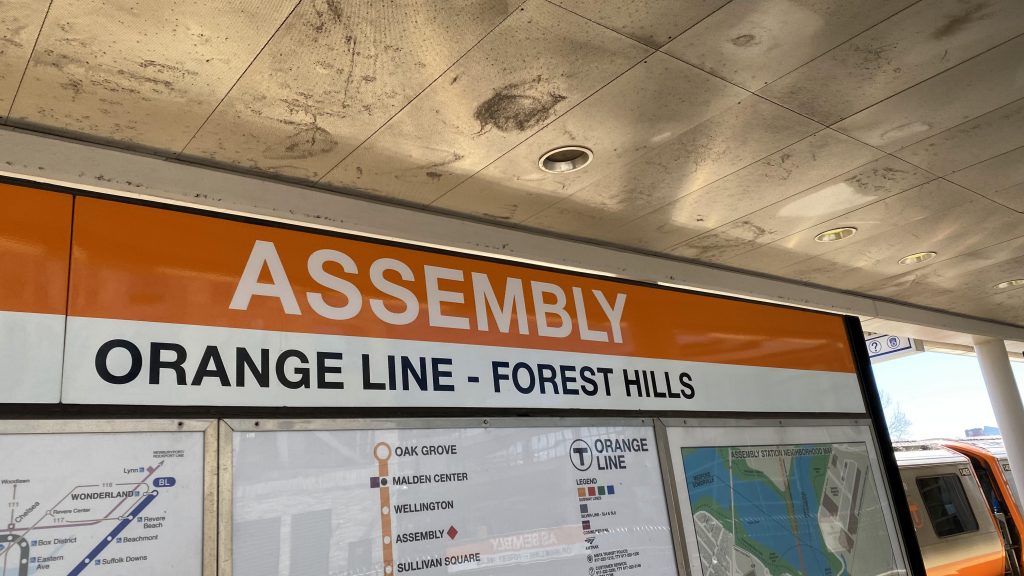 So, it's modern. That's the biggest thing I've noticed when I was here. And, while it doesn't have that "new station smell" that Pawtucket and the GLX has, it still feels somewhat new. In a way, it's more like "Wollaston" new, than GLX or Pawtucket new. At the least, the CRRCs fit in here better than the Hawkers. The platforms have your usual affair of benches and wastebaskets, and you can even see the Newburyport/Rockport Line from afar with the Encore! Neat!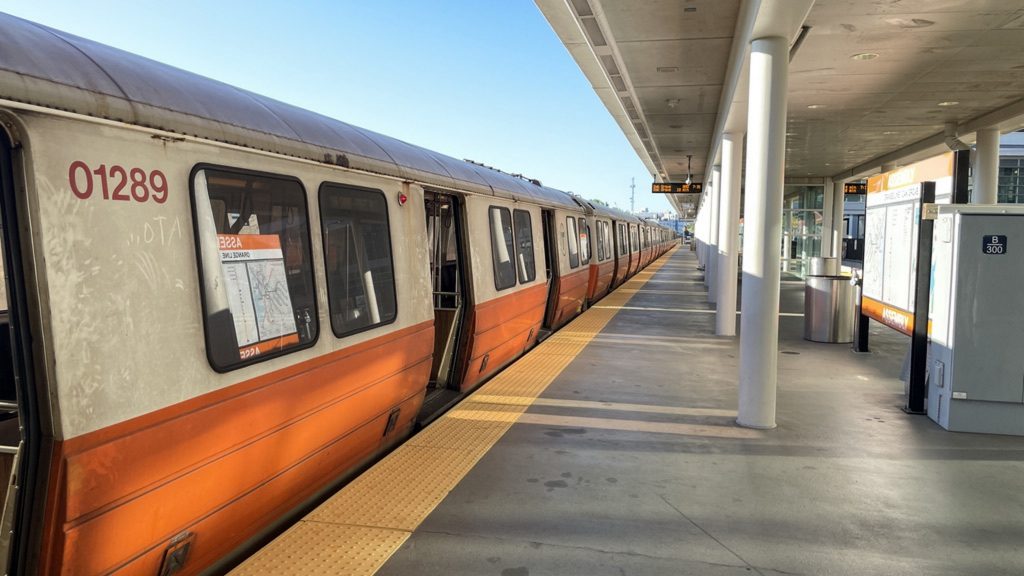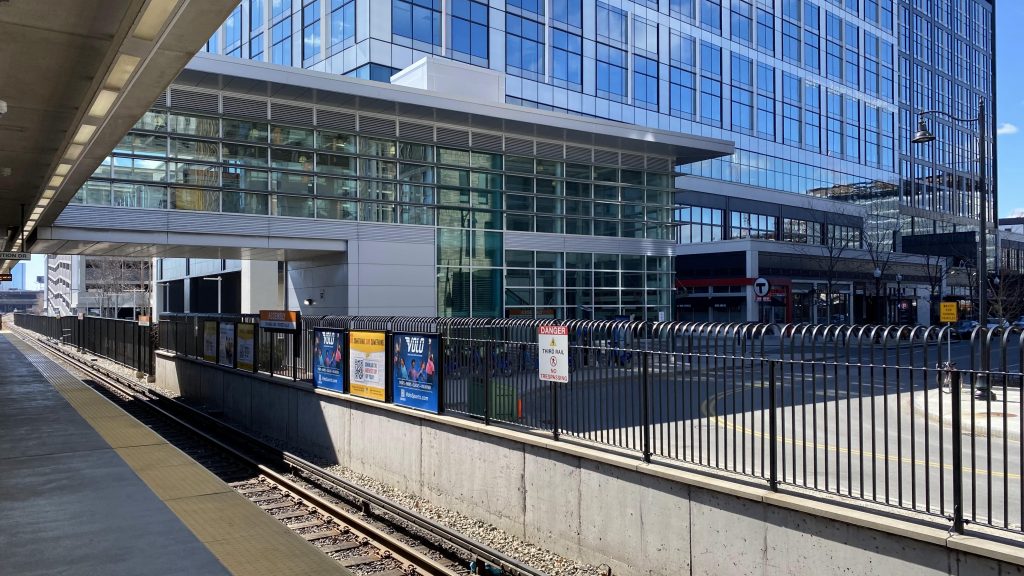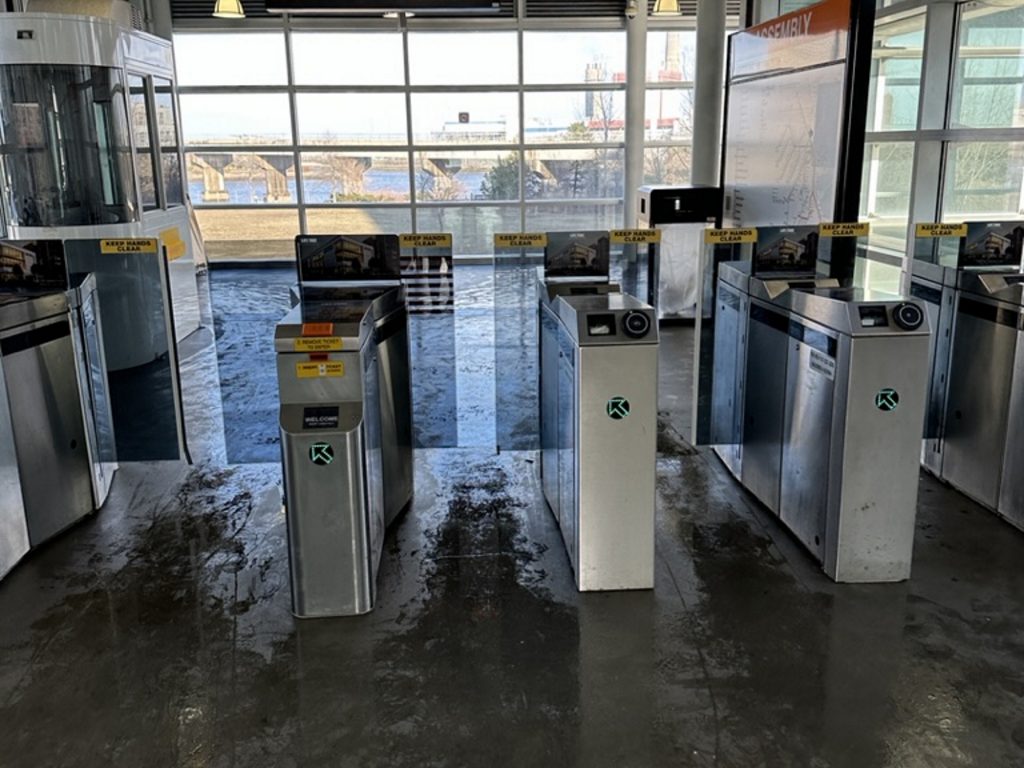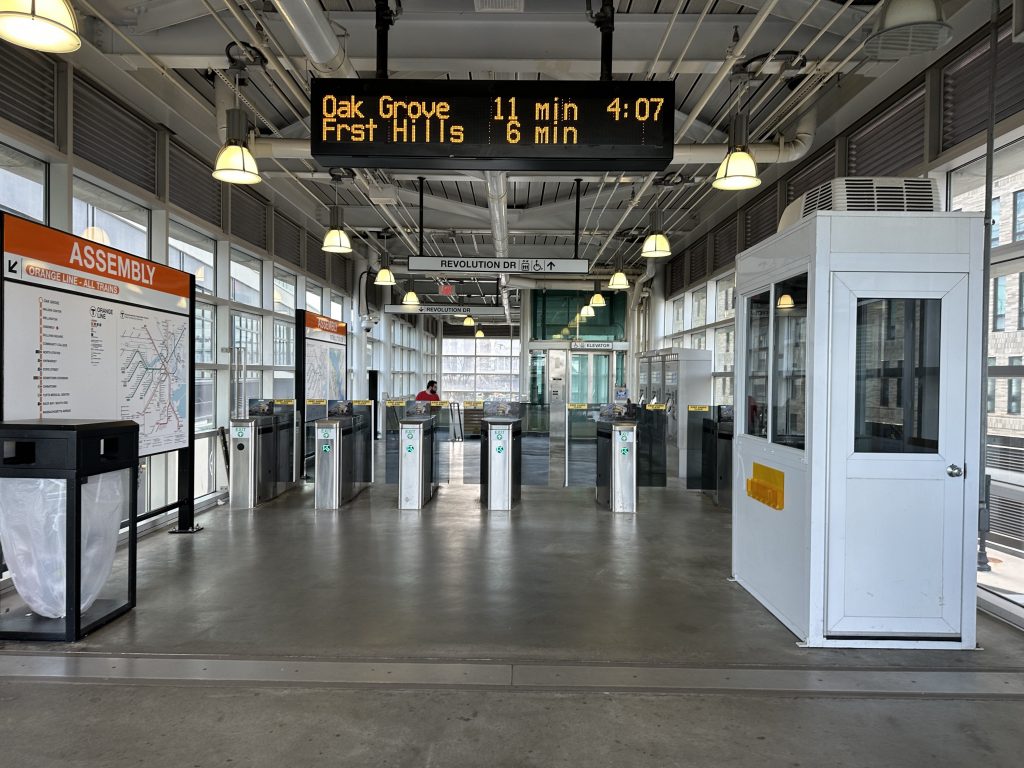 Fare control feels modern too, and yes the elevator didn't reek of piss. Yay! And, yes, there's actually a BATHROOM! But, not on the southern headhouse. To find the bathroom, you have to be on the northern headhouse, closer to Oak Grove. There's two bathrooms here as well, mens and womens, however only the mens room is unlocked, as the womens is the employee-only restroom. Why it's not signed as gender-neutral if it's gender-neutral in practice, I'm not sure. But, I can confirm it's clean. YAY!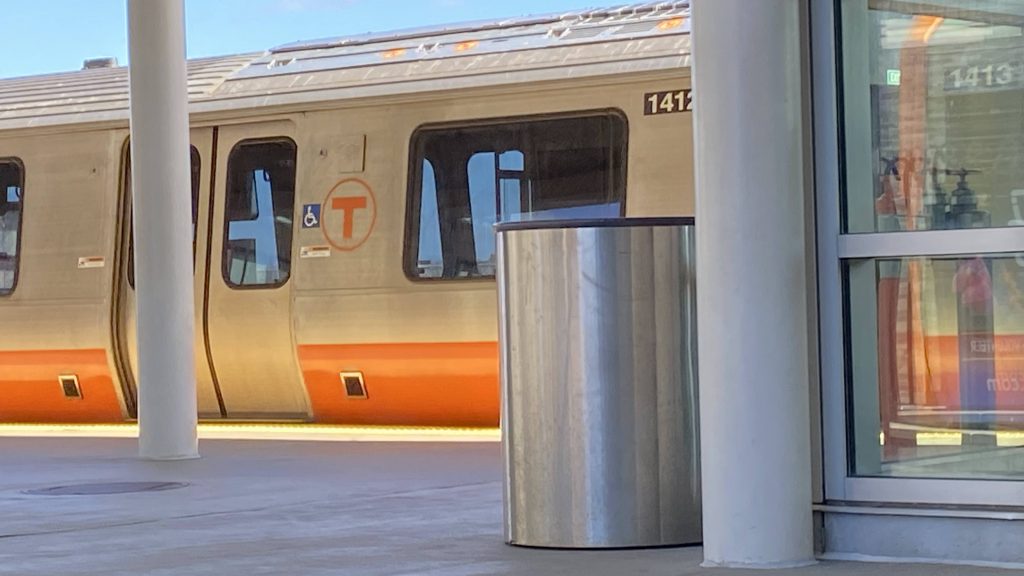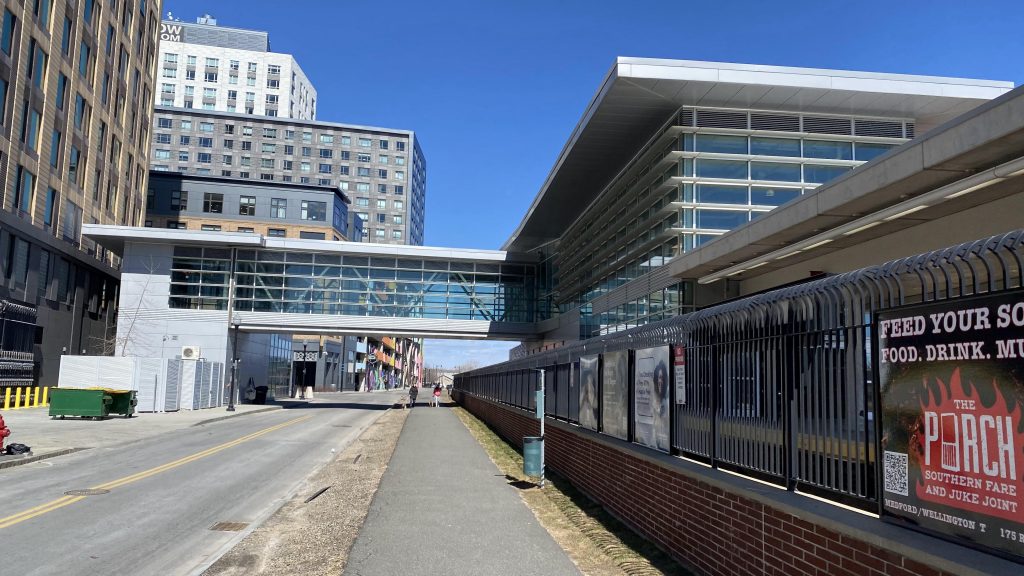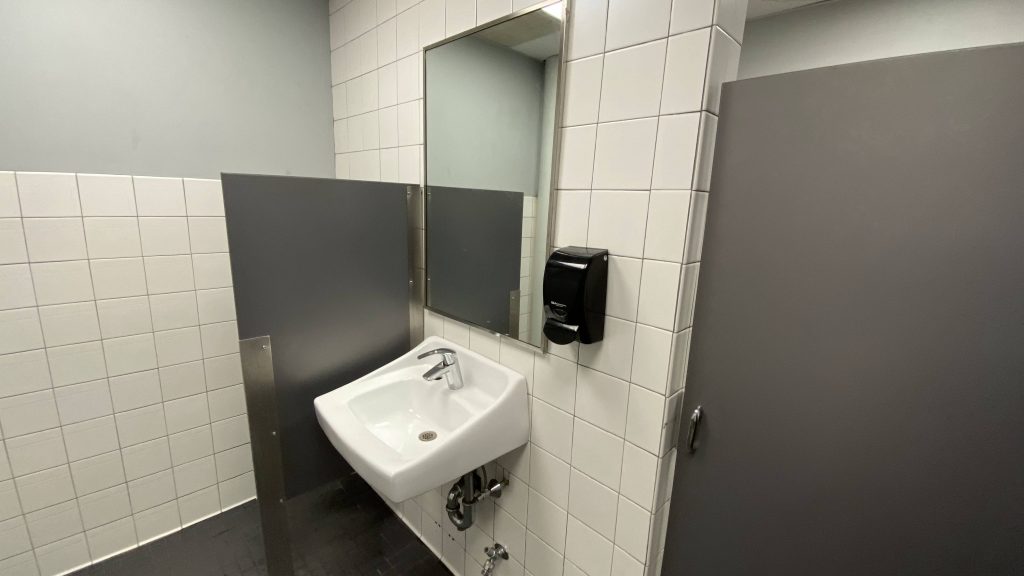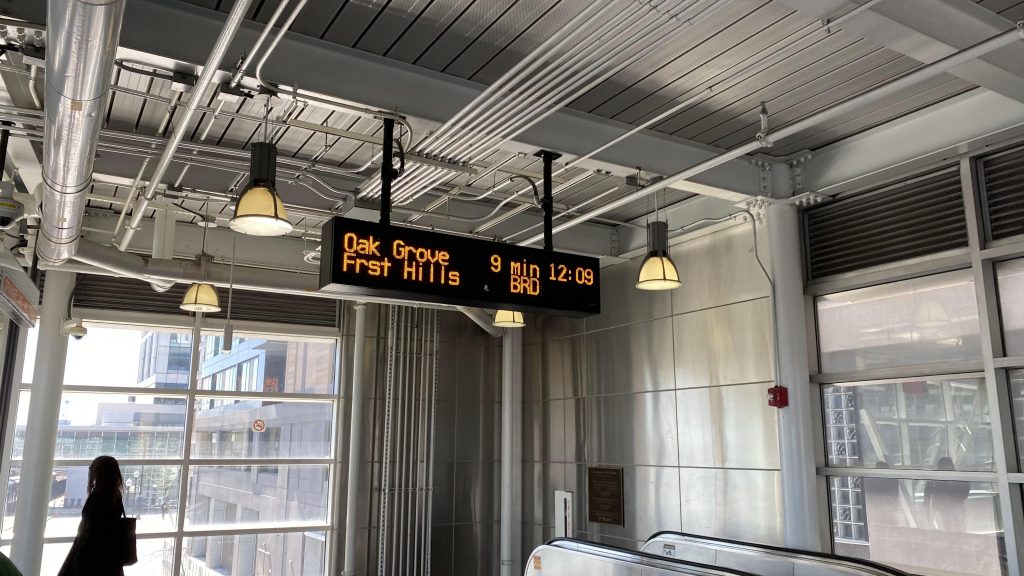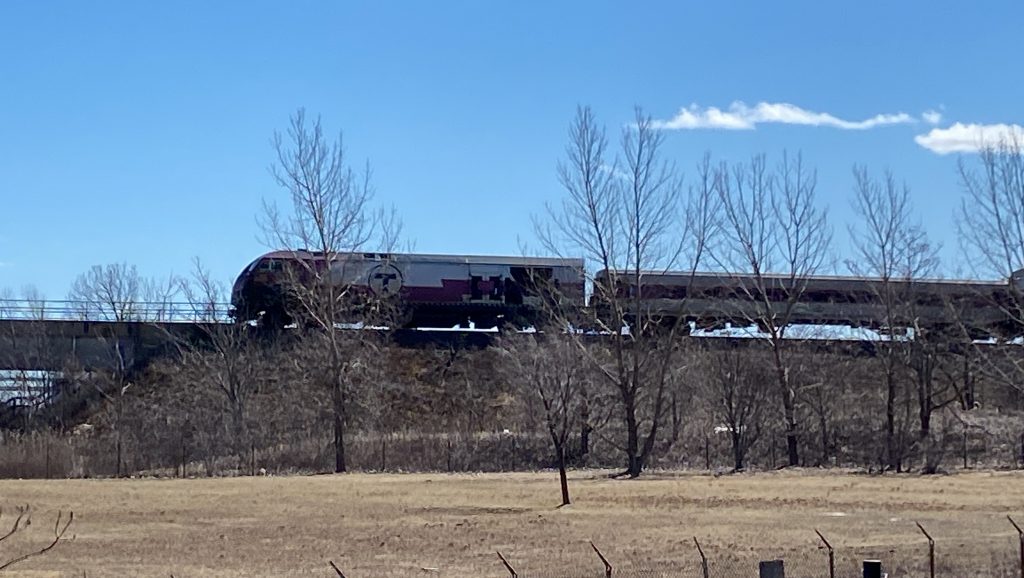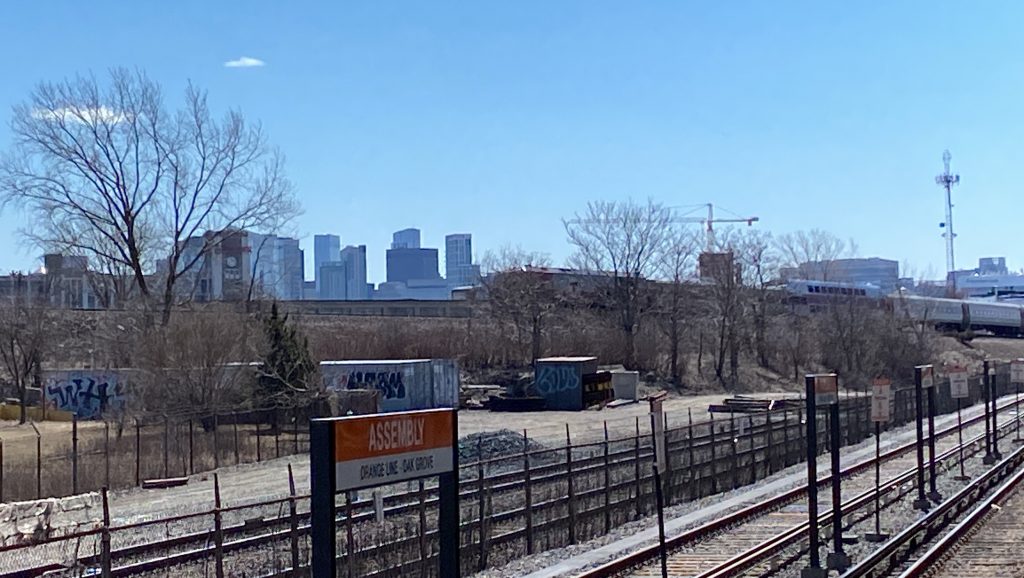 The good: It exists specifically to serve Assembly Row! Of course, this means transit-oriented shopping and mixed-used development. Woohoo! We need some more mixed land use in this darn country! Oh, yeah, if you know how the T's turnstiles are (they swing open instead of needing to physically be turned), this was the first station where they were used. Neat! It's also a whole lot newer than the rest of Haymarket North (2014 vs. the '70s), and it's clear that in the 4 decades since they've moved away from exclusively using concrete and BRUTAL architectural styles. Also, it has restrooms! YAY!

The bad: Eh, I guess the lack of bus connections at the station itself.

Nearby points of interest: Assembly Row is pretty cool on paper!

Transit connections: Orange Line, MBTA bus (90, at Grand Union Blvd.)

Overall, it's a nice station. It really is, and is definitely among the best on the Orange Line. Is it better than the likes of Forest Hills or Ruggles? Damn right it is! Best comparison I got for the Southwest Corridor would probably be Mass Ave. in terms of scoring.
Rating: 9.5/10