First of the long-haul routes! Route 14 is the long-haul West Bay/Newport/Narragansett route in RIPTA's system, and is also the least-ridden of the four (the other 3 being the 54, 60, and 66). So, let's get into it. The bus boards at stop Z (which it has solo), with trips alternating between Newport and Narragansett. The Narragansett branch is considerably shorter, but I rode the Newport branch (of which it largely follows the 64). Let's get into it, shall we?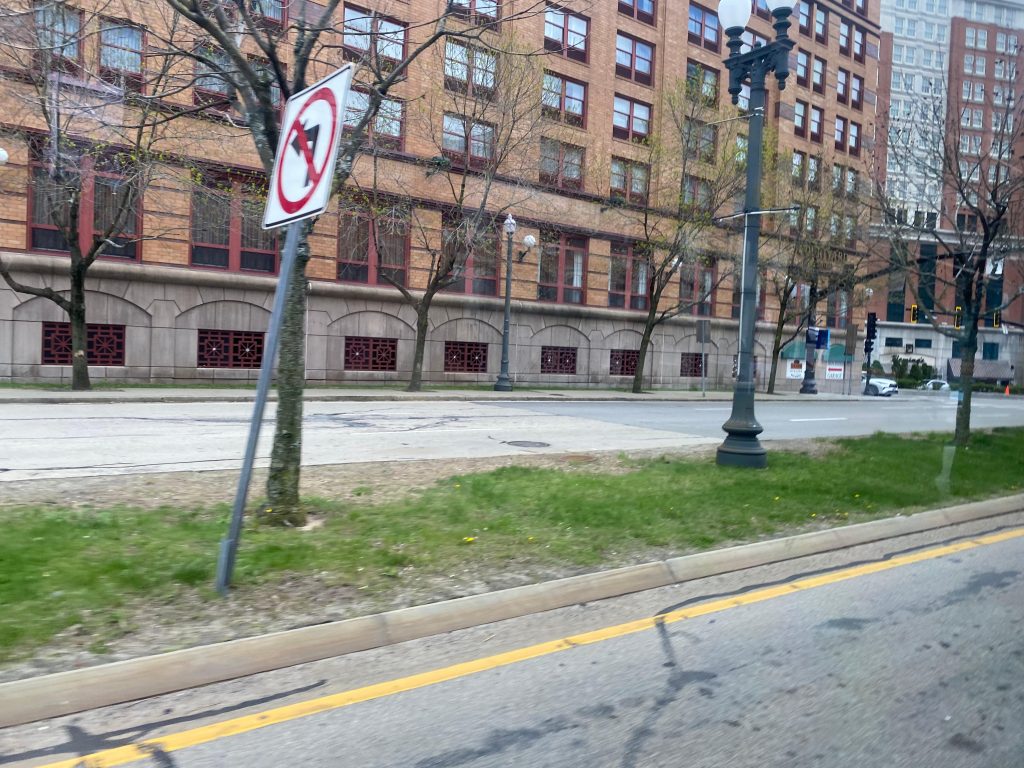 The bus U-turns onto Memorial Boulevard and immediately we're going express. It's the usual sights of RI Hospital and South Providence, along with RIPTA's Elmwood Ave. garage. From here, we kept going express through Cranston until we reached exit 15.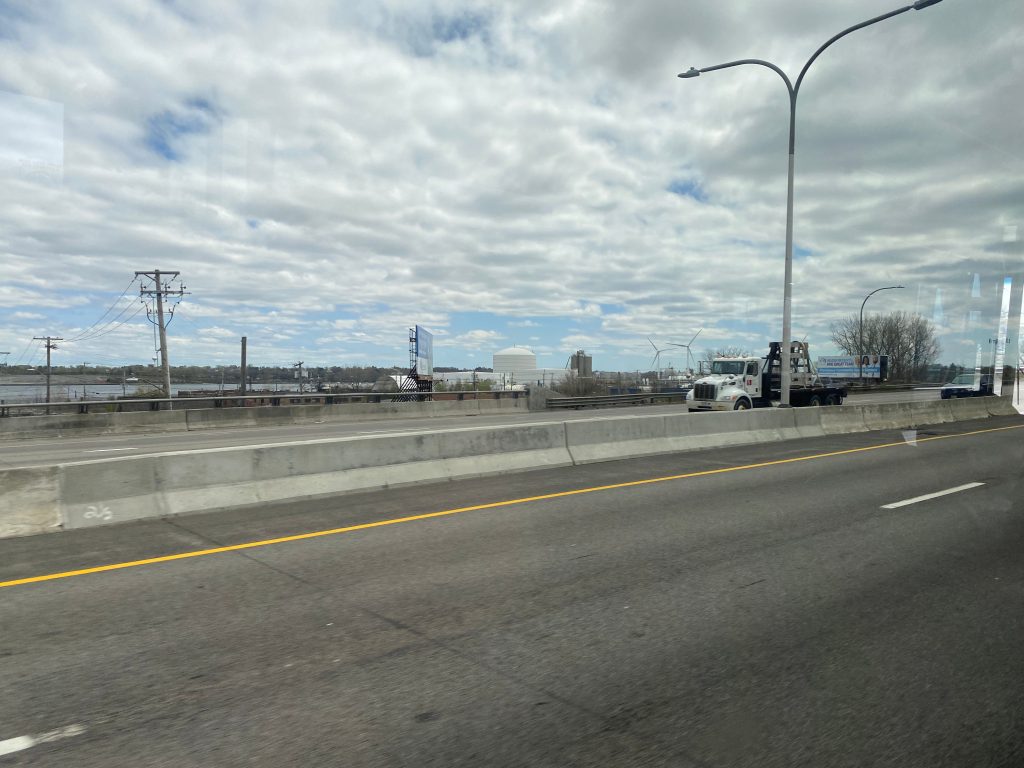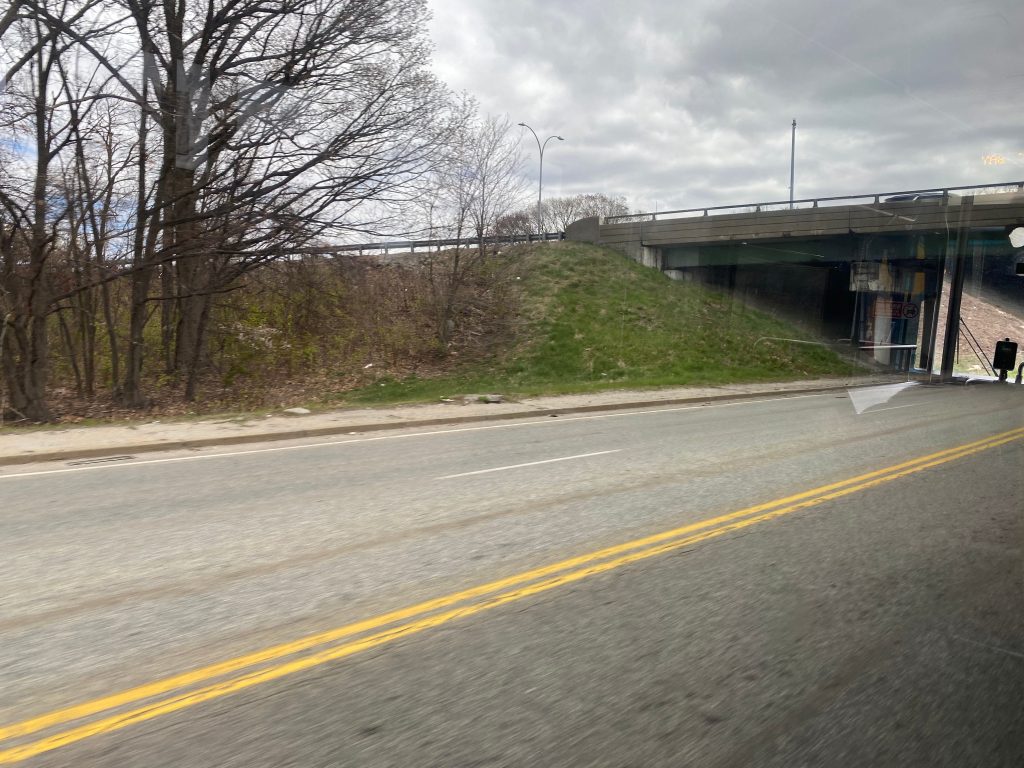 From here, it was largely a mix of industrial buildings, some shops and restaurants, offices, and occasionally a house. We also ran parallel to the Northeast Corridor for the entire time.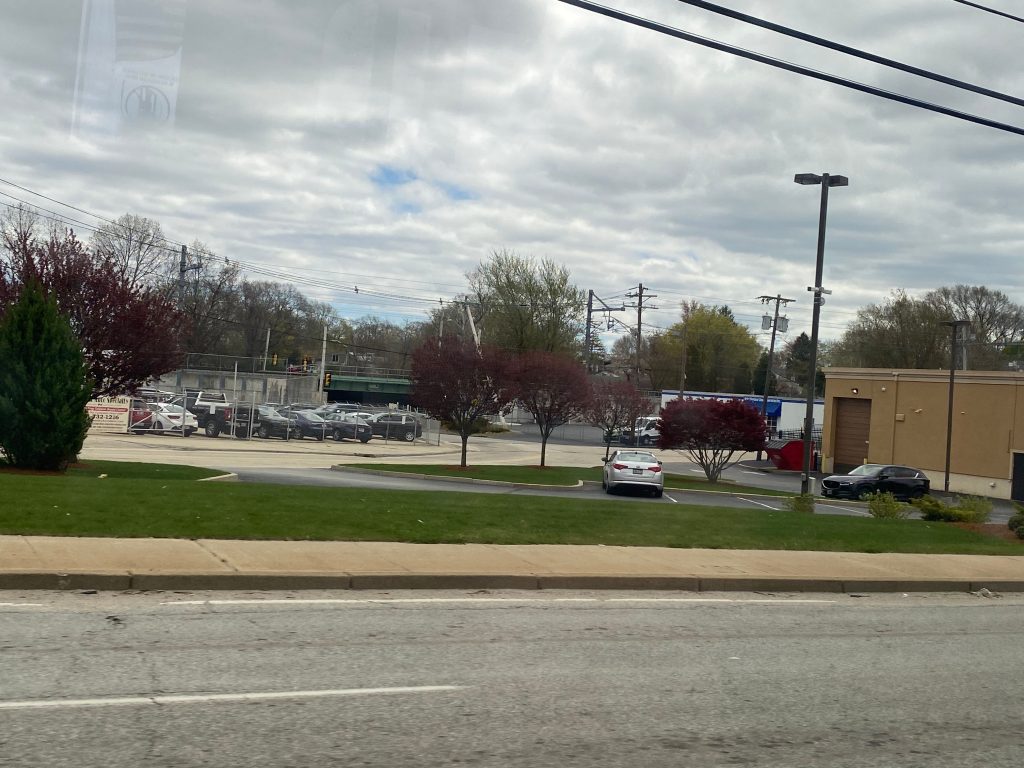 Of course, the route advertised it serviced T.F. Green Airport. Which, is technically true, however there's a catch. This route doesn't service the airport itself. Rather, it services the Interlink parking garage and the MBTA Commuter Rail platform, being the only route to do so. Formerly, that was the 8X's job, which this section of the 14 largely replaced. One minor nitpick here, though, is that the lispy announcer doesn't say "CONNECTION AVAILABLE TO MBTA COMMUTER RAIL" like in Wickford or Providence for some reason.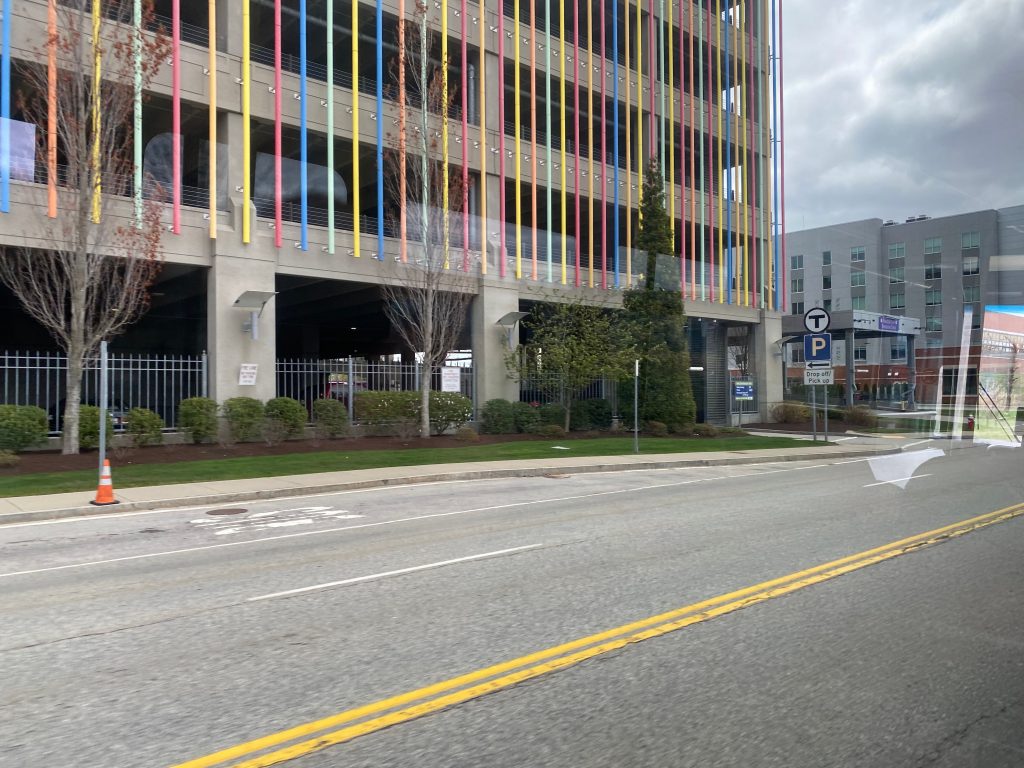 We kept going on down Jefferson Boulevard, past the Airport Connector, until we reached Main Avenue. From here, we hooked a right and booked it down Main Ave. The street was primarily residential. We then reached Greenwich Ave, where we were joined by the 21, 22, and 30 (and for a brief bit the 66 too!), although soon enough we reached CCRI. Deviation #1!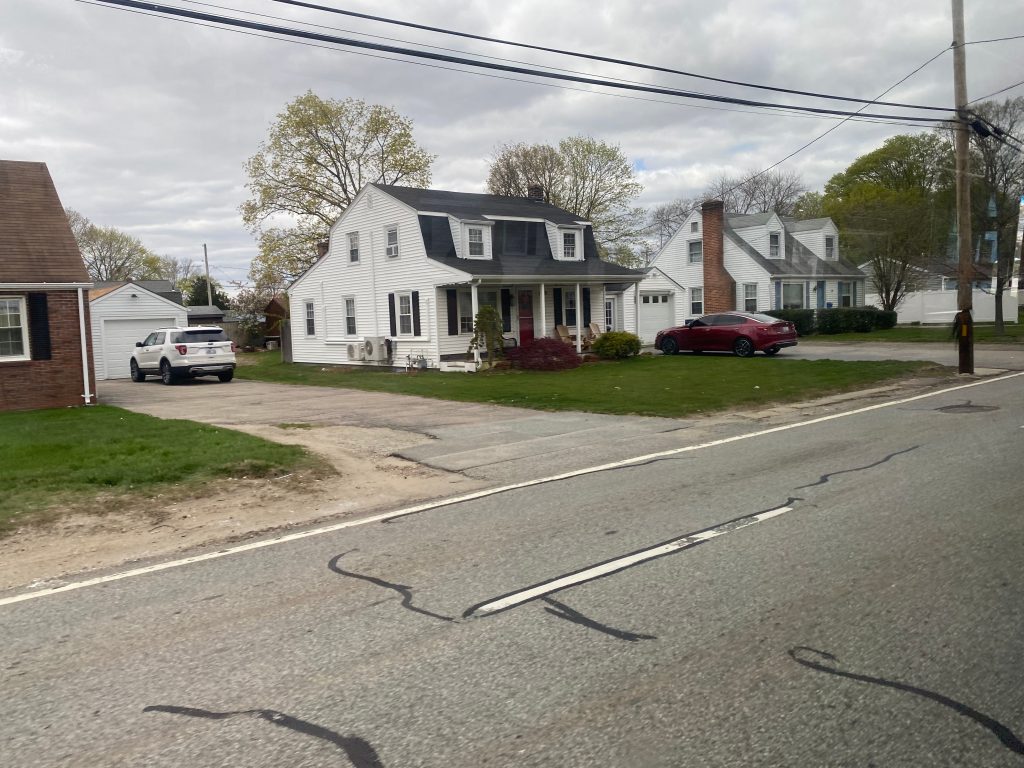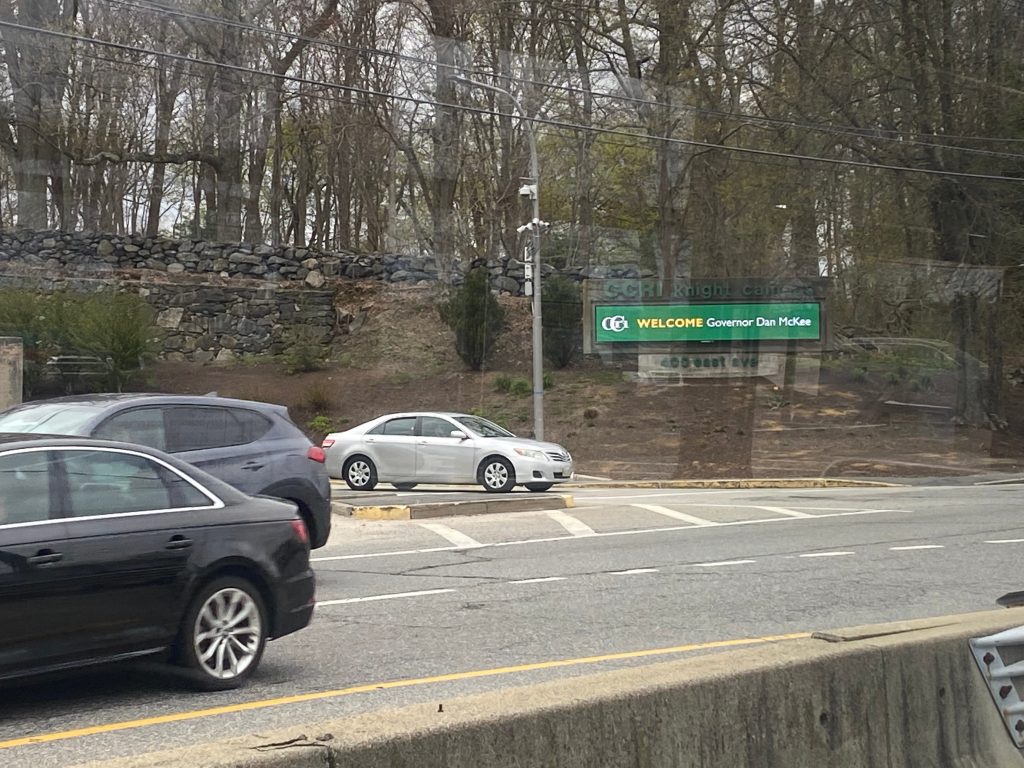 A few people got on at CCRI, and from here we kept on going, albeit through the back entrance rather than the front one. We took a left onto Commonwealth Ave. and another onto Toll Gate Road, and we went down the road at high speed. We past Kent Hospital, went under the interstate, and eventually reached Apponoag Village.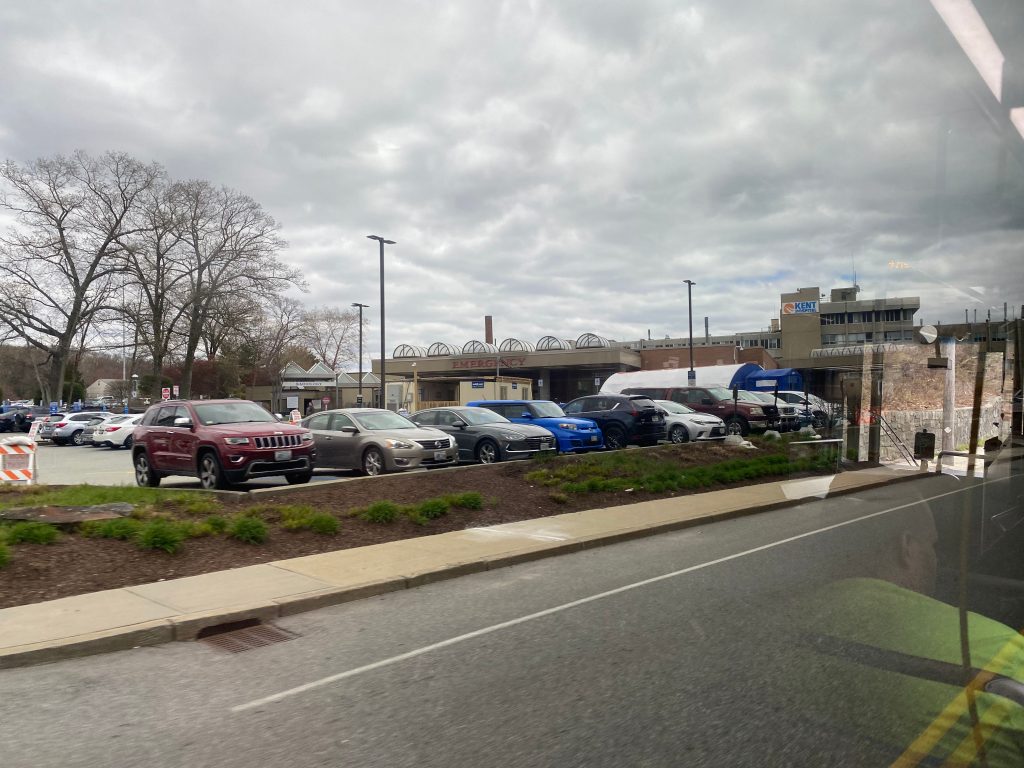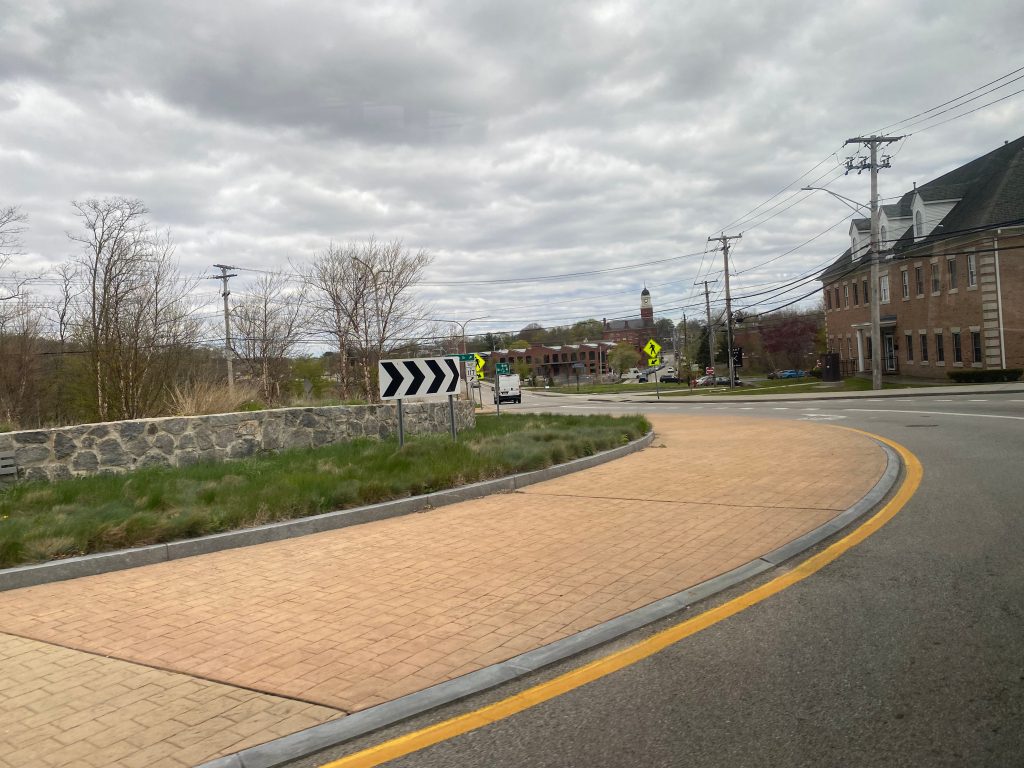 From here, we kept going down US-1, passing by an assortment of businesses and houses. Soon enough, though, we were in East Greenwich and going through its historical downtown.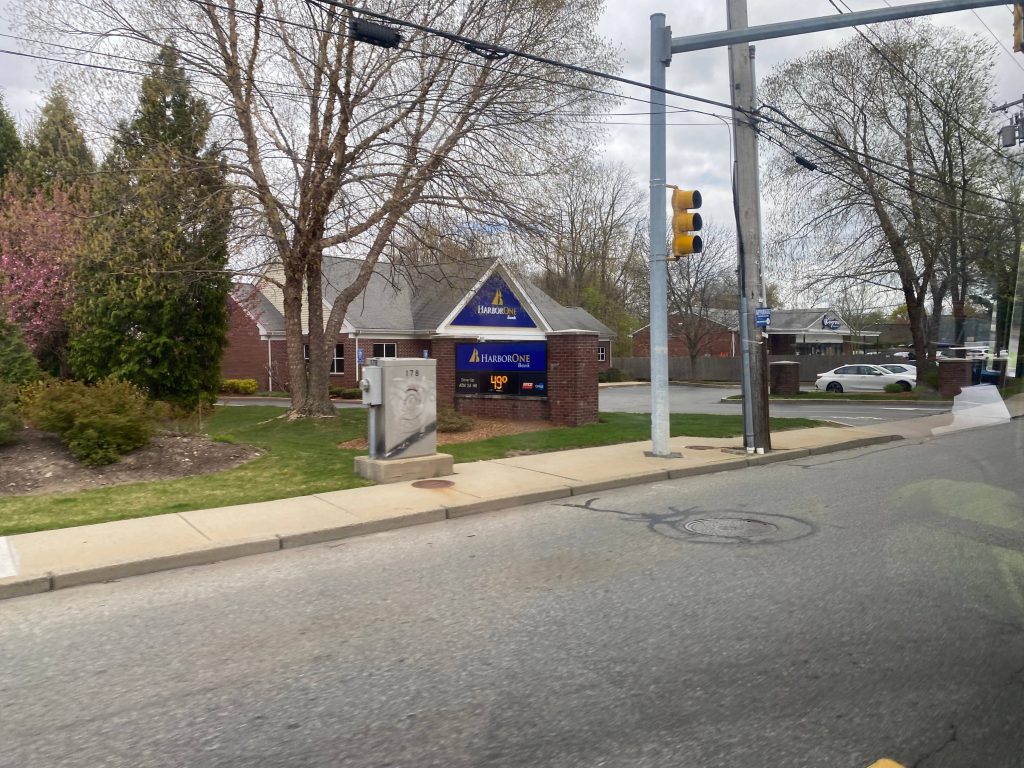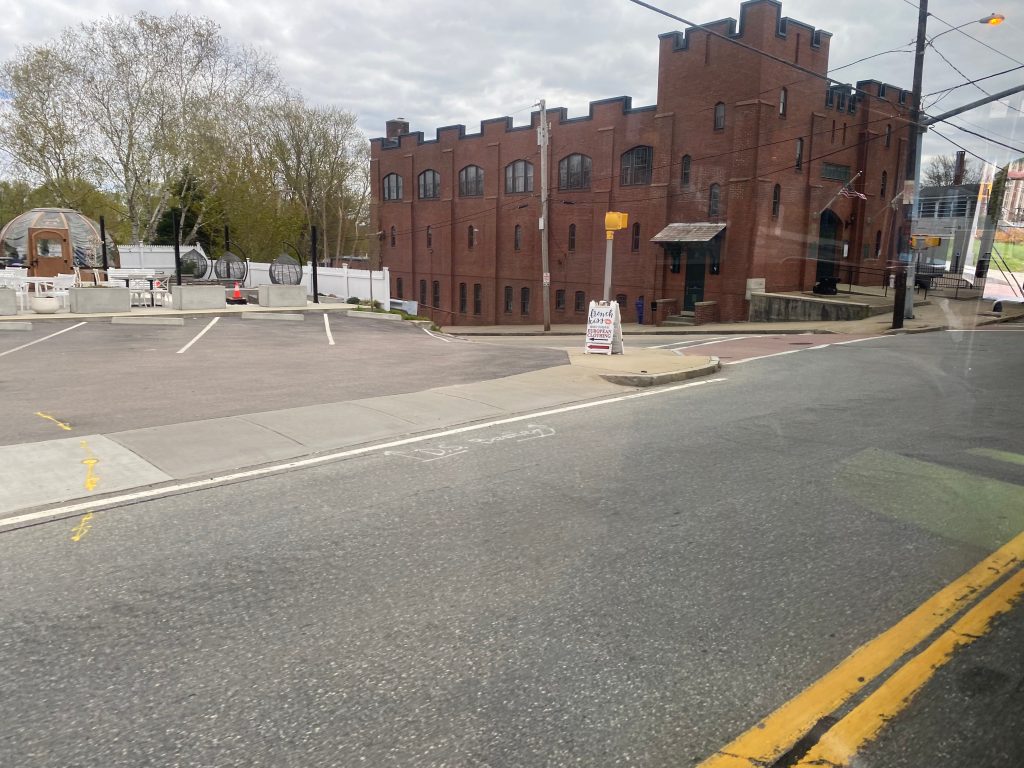 Of course, however, the historic town center was short-lived and soon enough it was back to suburban businesses. But this time, it was more rural-feeling than usual. We eventually passed Old Forge Road, which turning a left down would get us to Goddard State Park. But, no buses go down that way likely in part due to the low clearance of the Northeast Corridor tracks.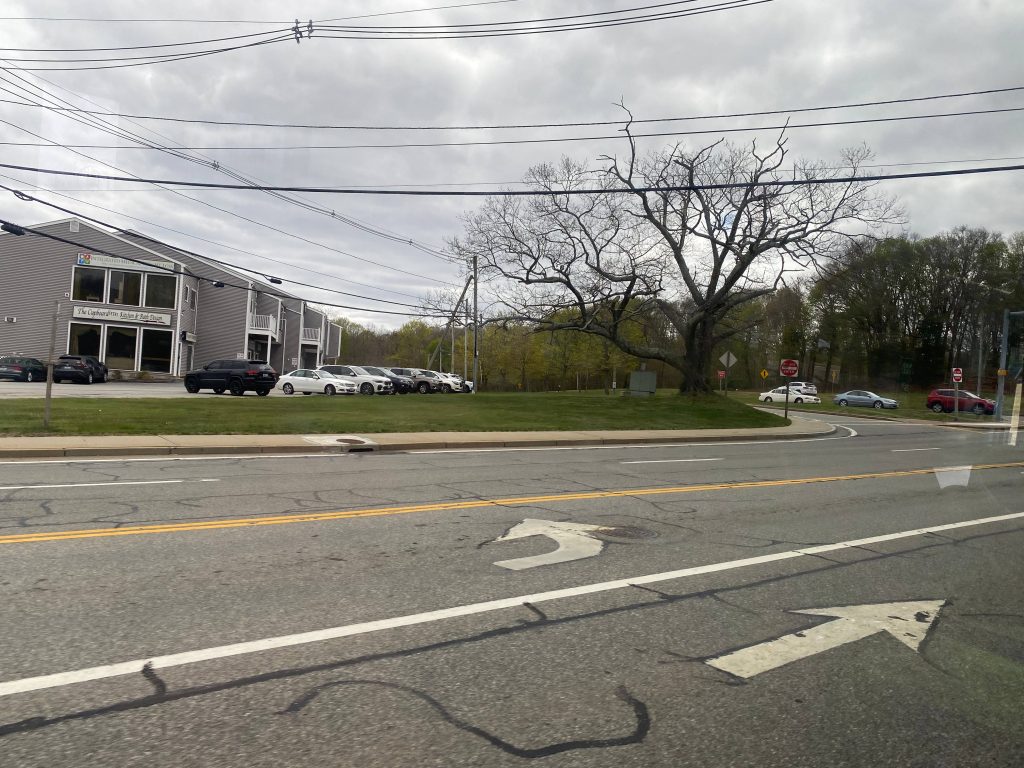 We pressed on further from here, through the quiet and long US-1. It was, yet again, a mixture of suburban businesses and houses. Also, apparently there's an aquarium out here. Neat. Soon enough, though, we made our second deviation! This time, slightly into Quonset to service Kohl's. An old lady got on here, though, so there's almost certainly some kind of demand for non-express Quonset service! So, we deviated and did a circle around the roundabout to get to the busway on the other side of Gate Road, picked a lady up, and then turned left back onto US-1 southbound. We crossed RI-403 and the Quonset spur of the Northeast Corridor, which sits unused to this day.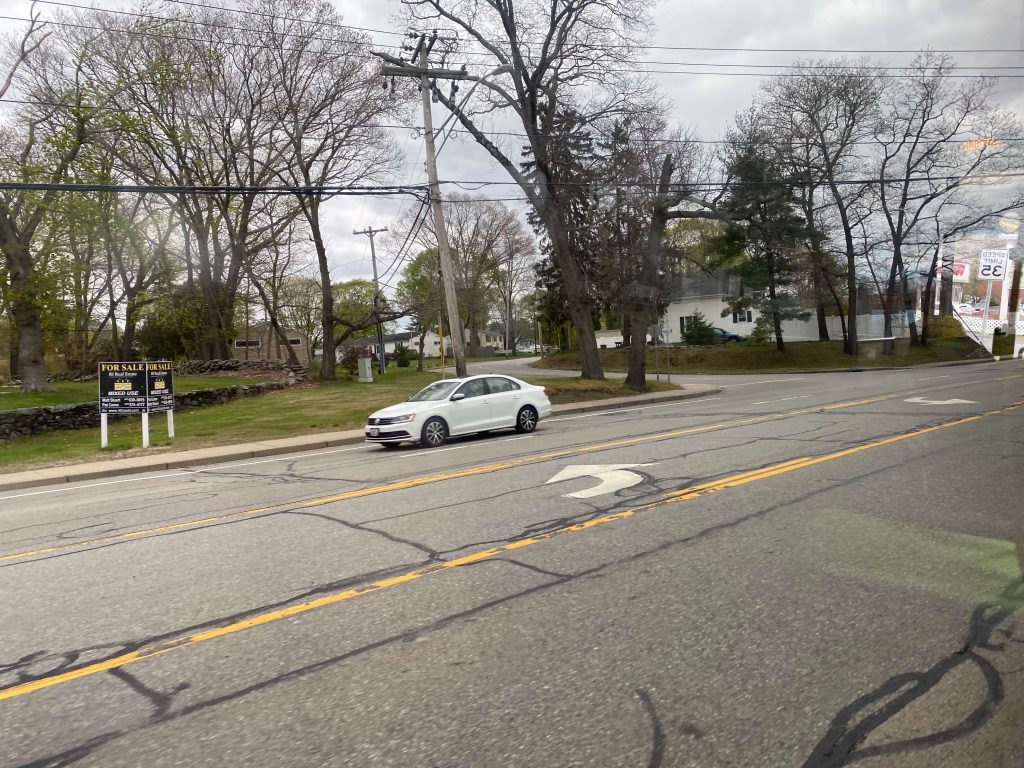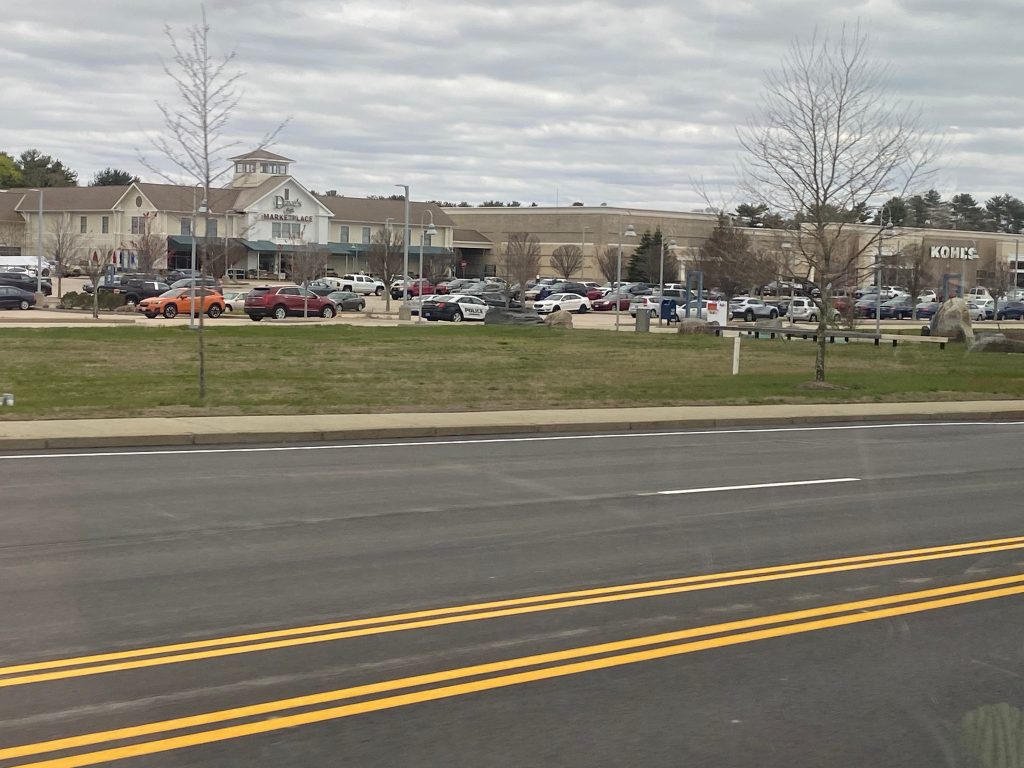 From here, we kept going down US-1 even more. We passed even more of the same stuff that we've seen (suburban houses, businesses) as it got more wooded. Eventually, though, we reached RI-102. Turning left here would bring us to Wickford Village, and a right to Wickford Junction. So, did we turn into either? Well yes, actually. We turned left towards Wickford Village. At least we would've if there weren't any detours. What actually happened was we turned left at the next side street and went down until we reached Boston Neck Road.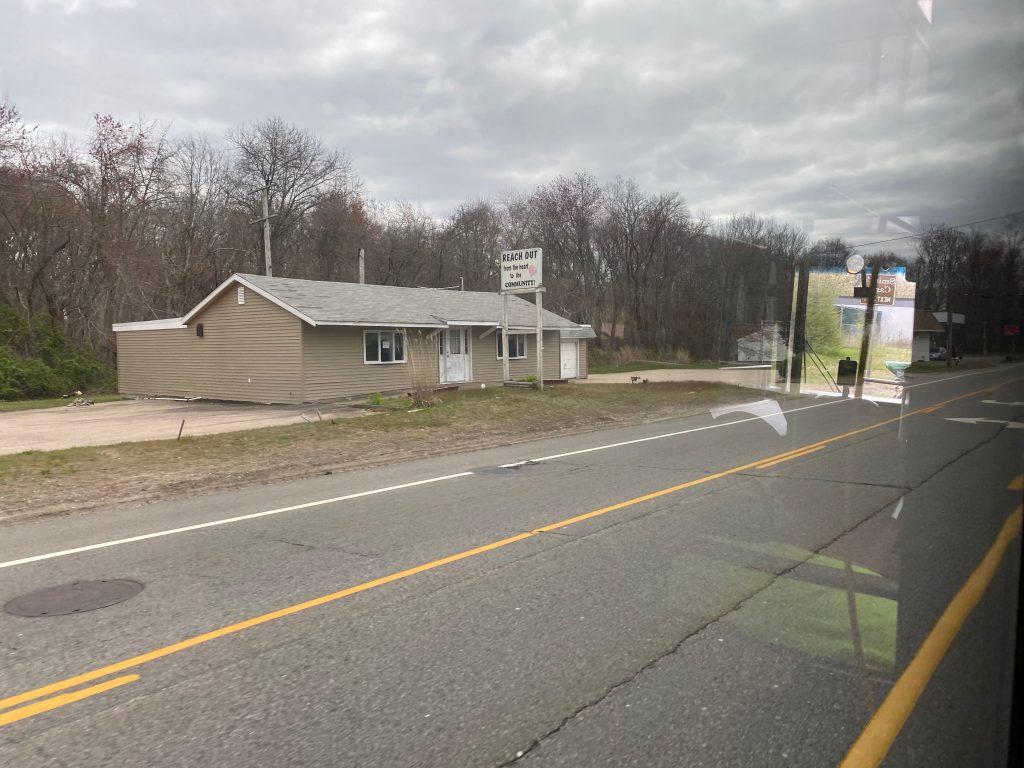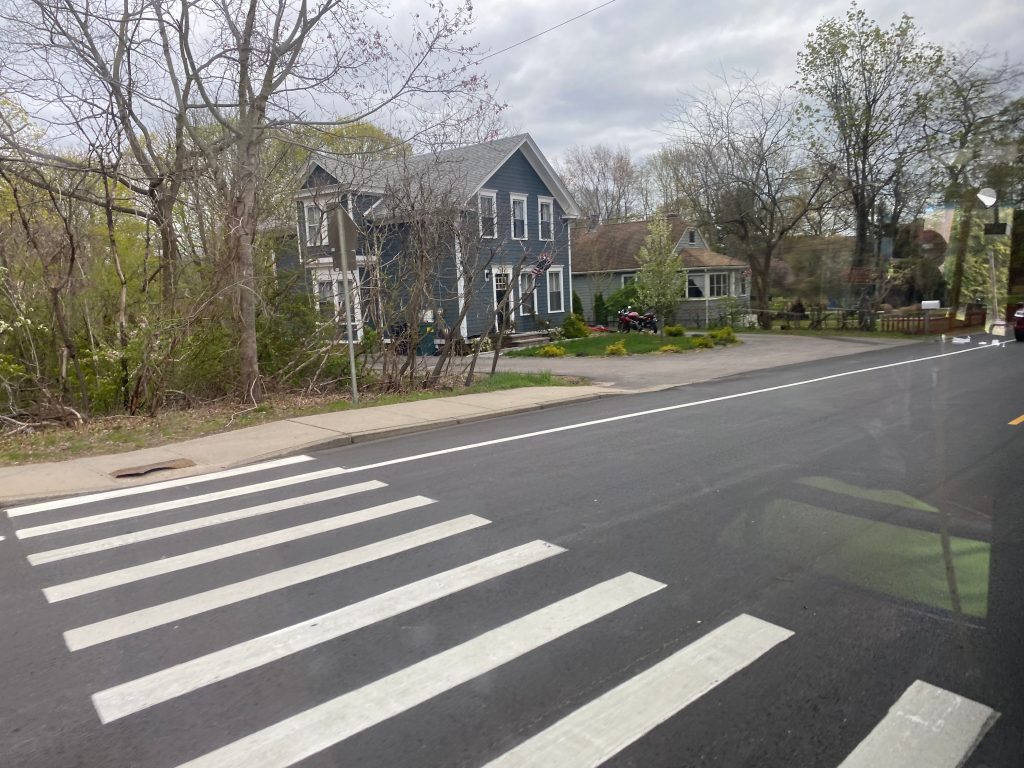 When we did get to Boston Neck Road, it was pretty much all woodlands with the occasional fenced off area or the occasional dilapidated bus shelter. Soon enough, though, we reached the RI-138/RI-1A park & ride. And, would you believe it, someone actually got on here!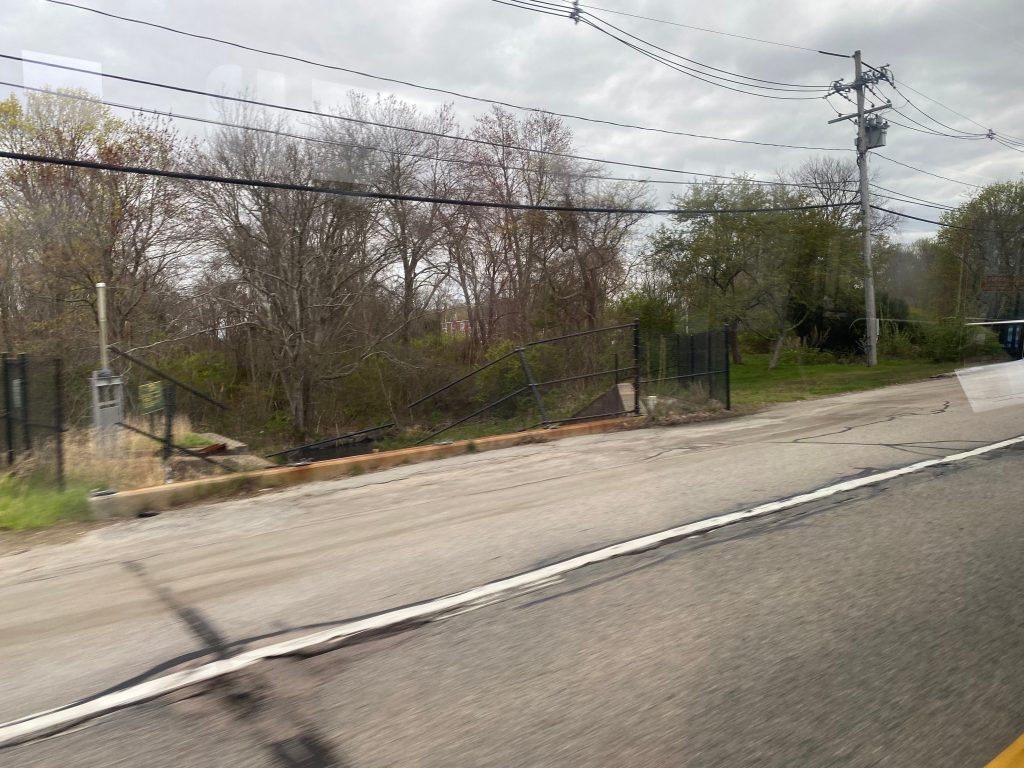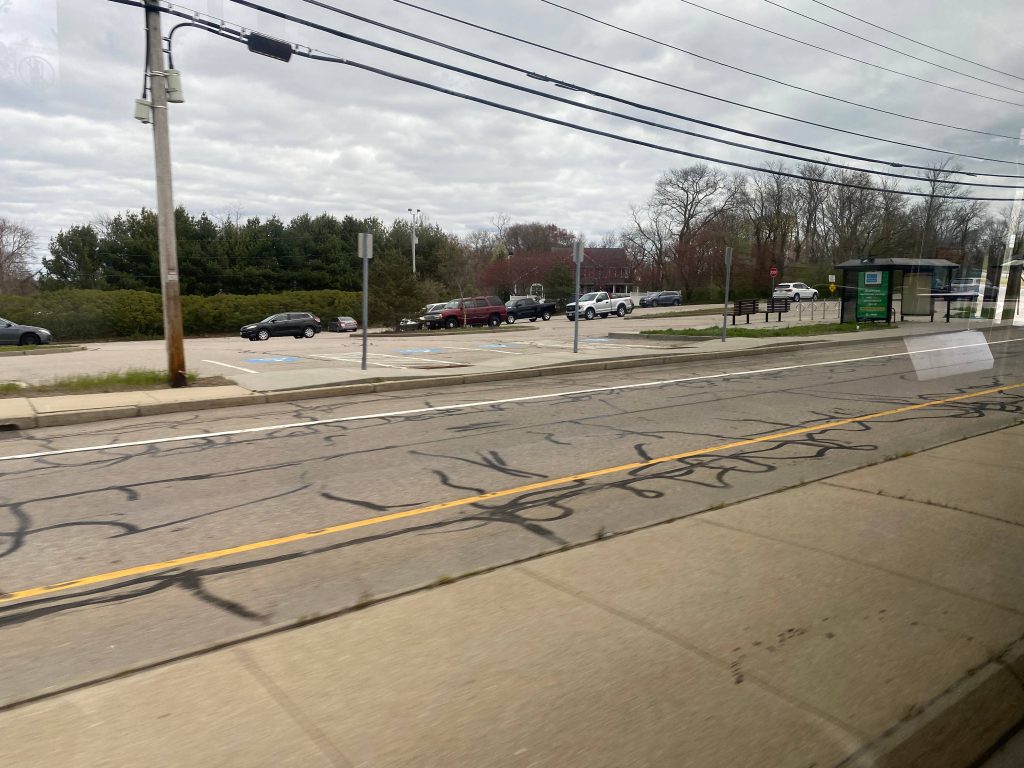 From here, we deviated into the parking lot and then jaunted onto RI-138 and HOLY SHIT WE'RE EXPRESS AND HOLY SHIT I CAN SEE THE NEWPORT BRIDGE AAAAAA MY EYES IT'S SO BEAUTIFUL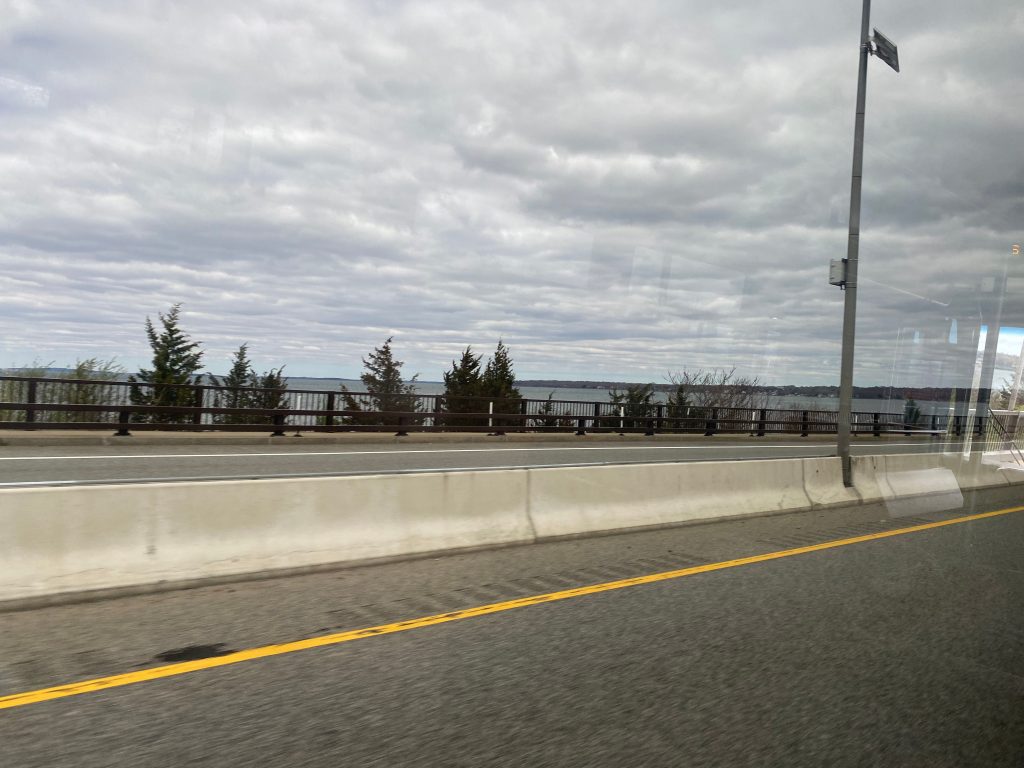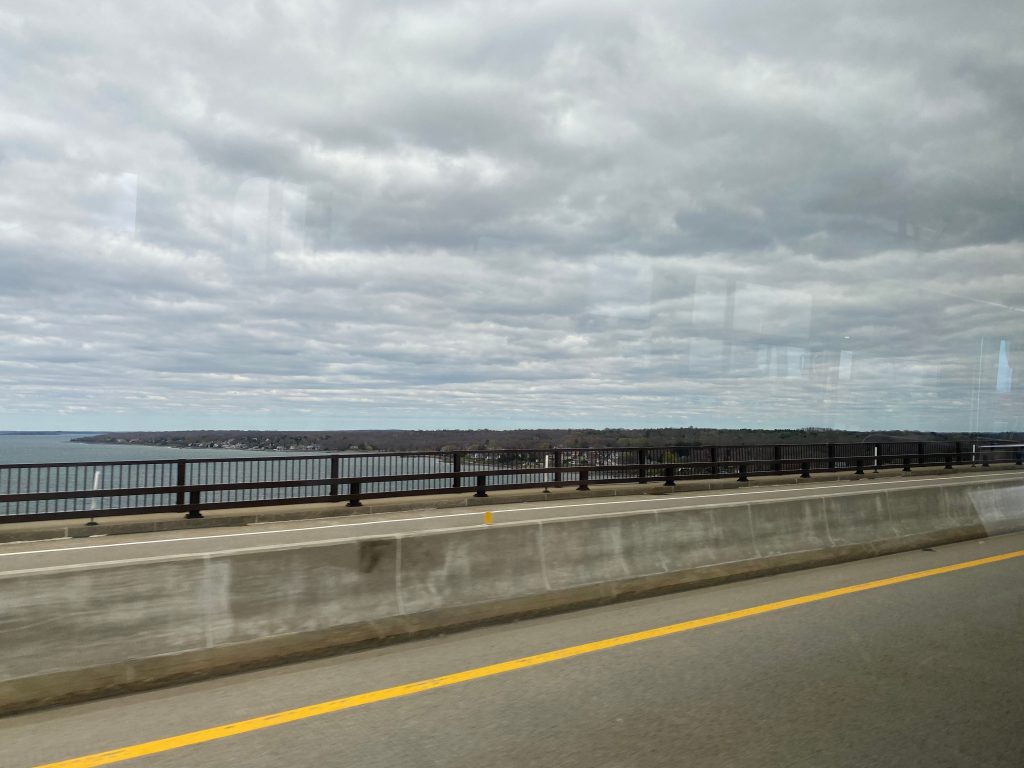 We crossed the Jamestown bridge into, well, Jamestown and took the first exit. From here, we went down a wooded road with some farms along it. We hooked a left onto Narragansett Ave. and soon enough we were at the main town center and the Ferry Landing. We then hooked another left to go back up the island towards RI-138, and soon enough we paid however much a toll is ($4, I think, per vehicle?) to cross the Newport Bridge.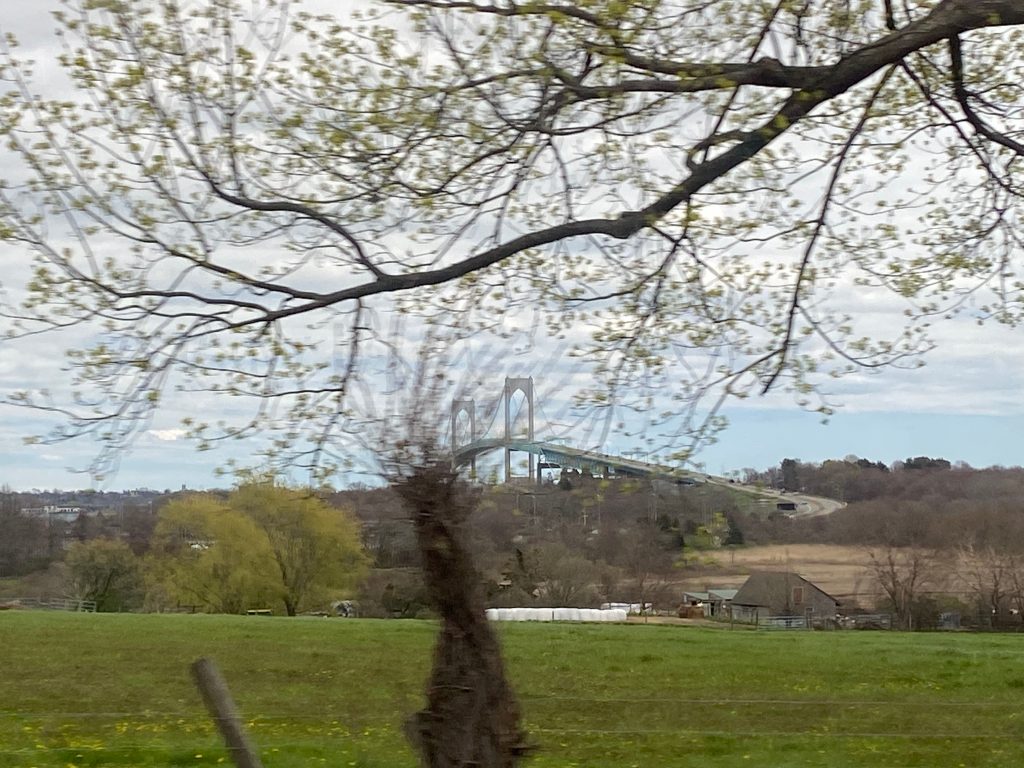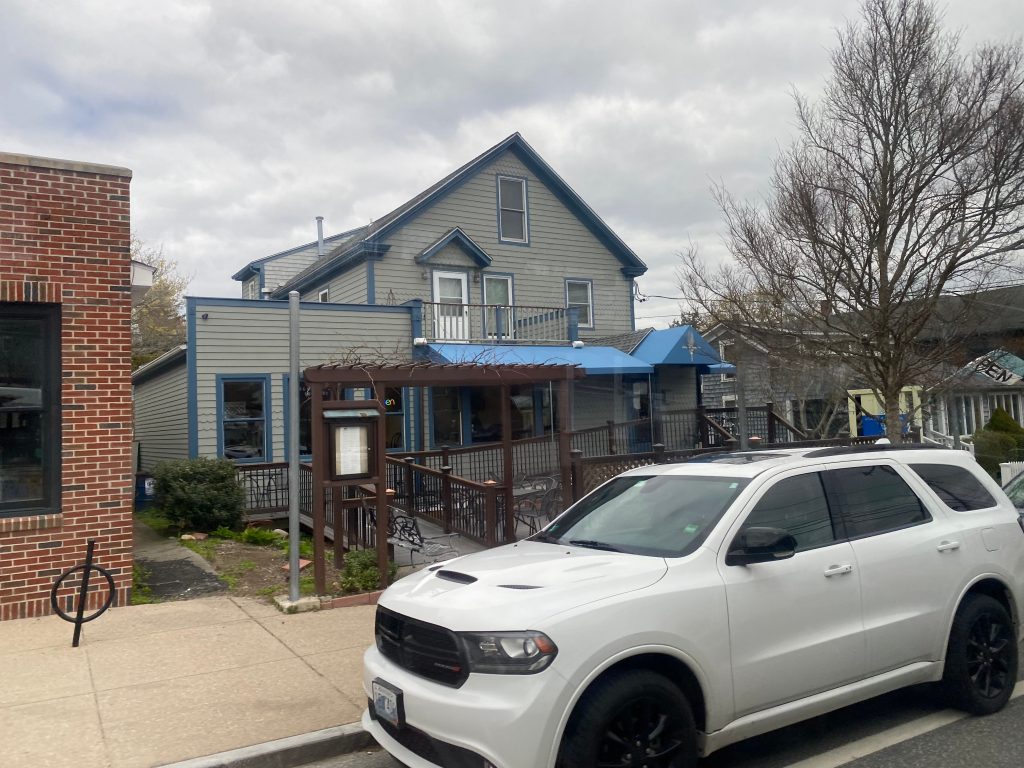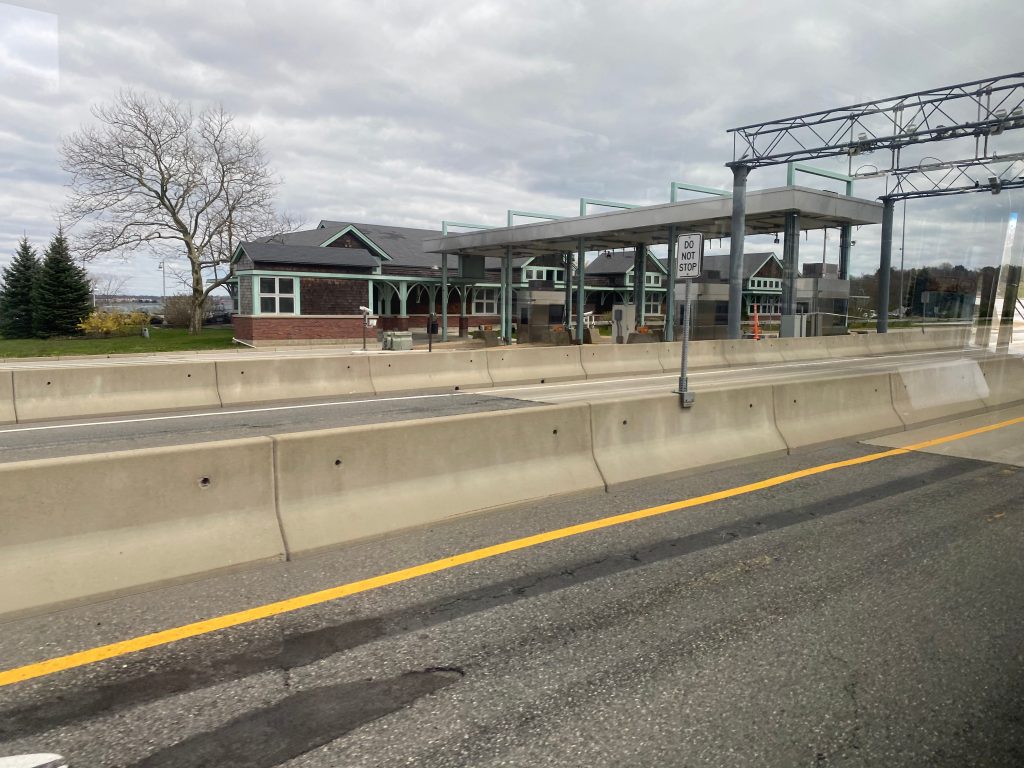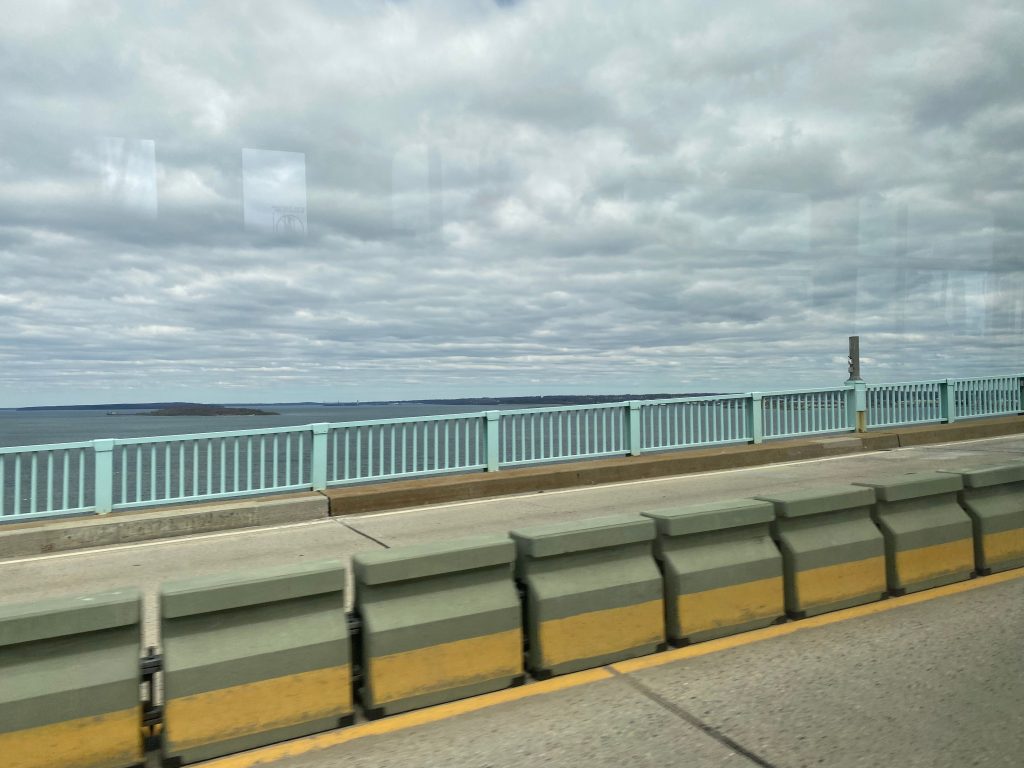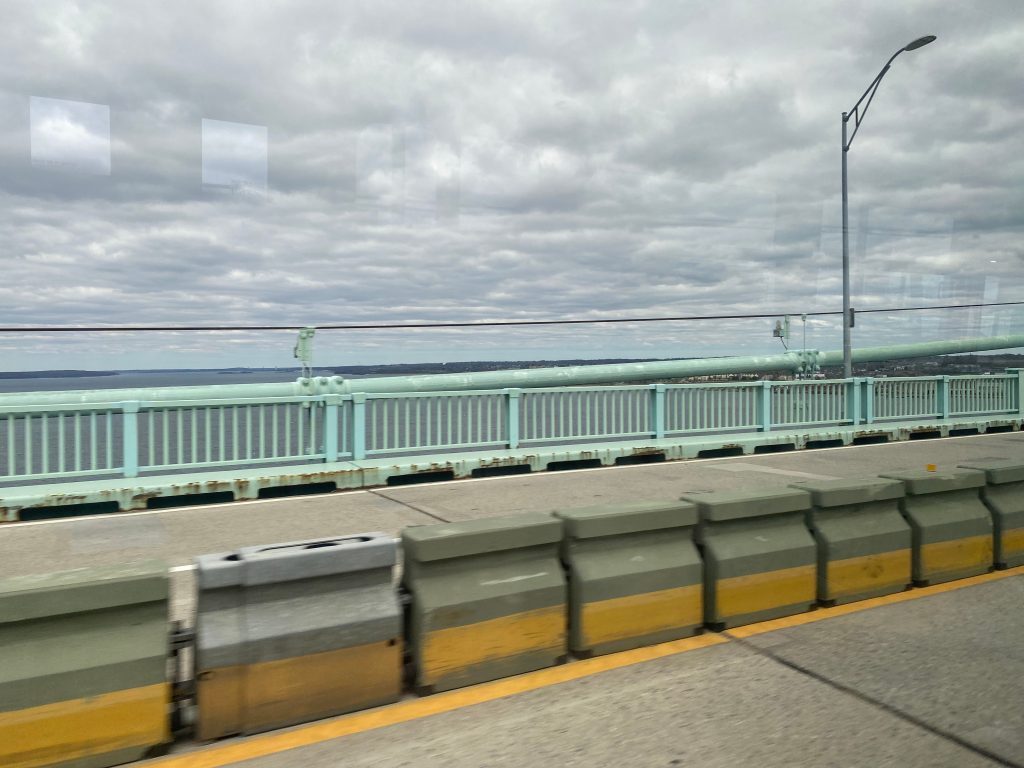 Soon enough, though, we were in Newport. However, unlike the 64, we took the exit instead of going straight, and we were on Farewell Street. It wasn't a long ride, as we then turned right onto America's Cup Ave. and deviated into the Newport Visitor's Center. It was here our journey ended.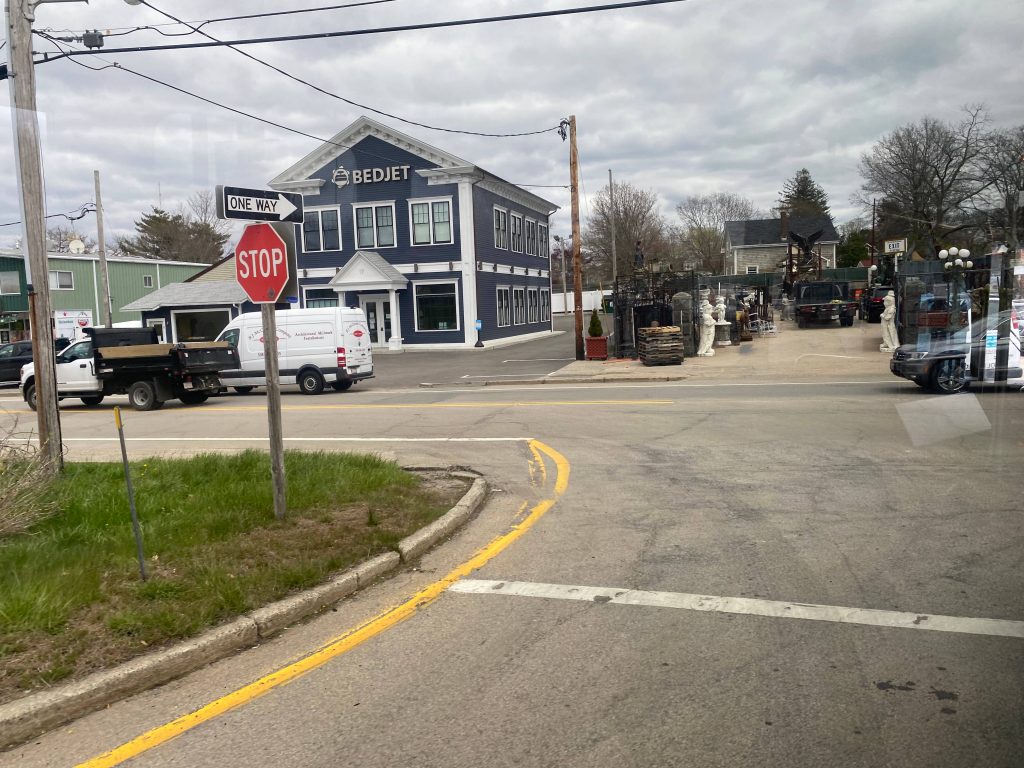 Now, let's get into the "review" bit.
The good: It serves a lot. I mean, A LOT. It serves Jefferson Boulevard, CCRI, Apponoag, and is pretty much the only regular bus service through East Greenwich and North Kingstown that isn't express. It also goes down towards Narragansett, if that's your thing. And hey, it also services a MBTA station at T.F. Green directly, which the 1, 20, and 66 doesn't do.

The bad: There's two branches. Why, exactly, can't the two branches be two separate routes? It's also the least frequent of the 4 regional routes, being 1 every hour up to the RI-138/RI-1A park & ride, or if you're past that, once every other hour. If you're going to Narragansett, it'd be faster to take the 66 and transfer to the 69 (hehe, nice). Or, if you're going to Newport, transfer to the 64. Or, just take the 60. If you're going to Quonset or East Greenwich, though, this is basically your only option outside the very early morning QX trips (or the 16!). And noone wants to show up at Kennedy Plaza for a bus that arrives at Kohl's at 5am. What I'd like to know, personally, is how many people get on/off at Newport/Jamestown, vs. Narragansett. If more get off at one vs. the other, I'd propose re-routing to Wickford Junction as a through stop on the more utilized branch, and having the lesser utilized one originate at Wickford.

Overall, it serves a lot. The routing itself isn't that bad, although I must ask why there's two different branches south of the park & ride. On weekends, though, it's essentially a Newport-Providence route, as the Narragansett runs are nonexistent. Ridership isn't that great for a long-haul route, clocking in at 517 daily passengers as of 2019, but it's certainly something. The 62 comes in under that, but that doesn't exist anymore.
Rating: 5/10 (but a 10/10 for the views from the Newport and Jamestown bridges!)