This one's gonna be a little weird. So, we have a RIPTA route…..but it terminates in Massachusetts. Well, I suppose it could be worse. Let's get into it.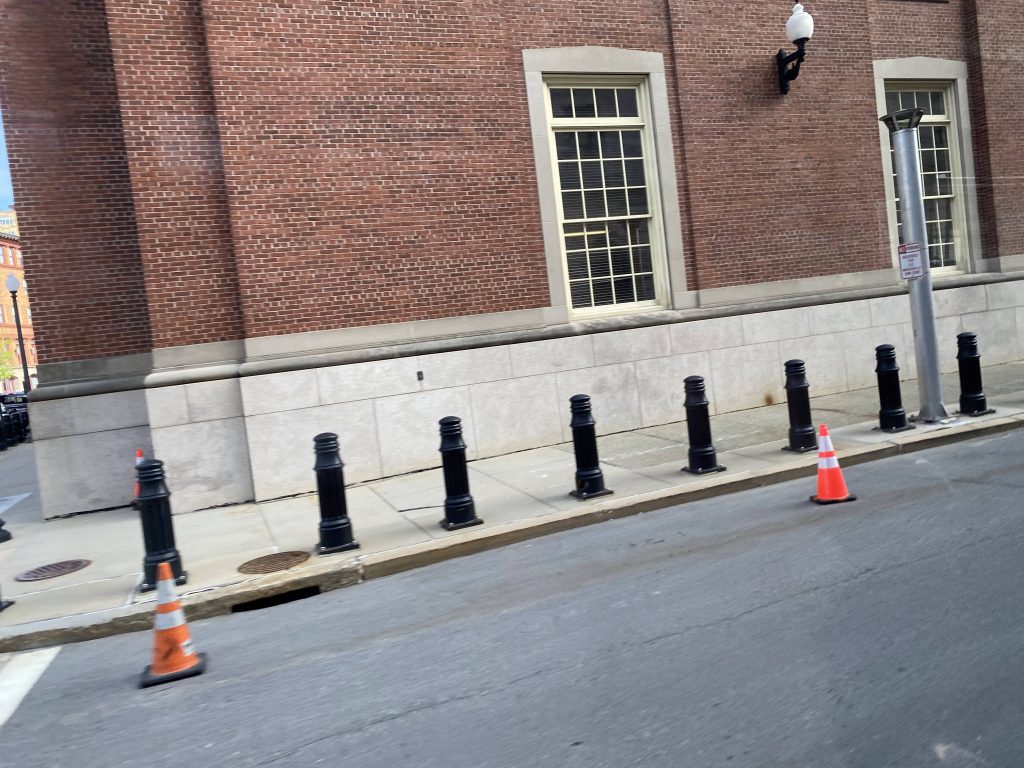 The trip starts with the bus departing Kennedy Plaza and going down South Water Street. You'd think it'd be an East Side route, with the initial path the bus takes, but it isn't. It used to be, though, but at some point it got rerouted. Nevertheless, the bus goes down South Water Street, and crosses Wickenden Street and the interstate. However, we then go express onto 195 eastbound.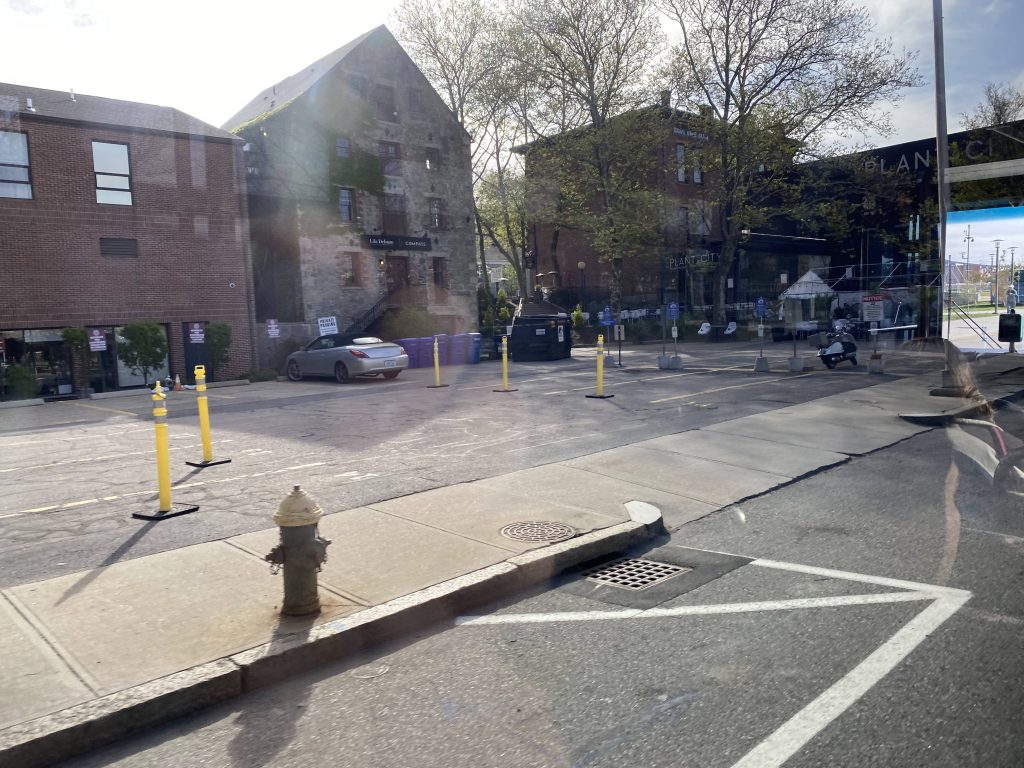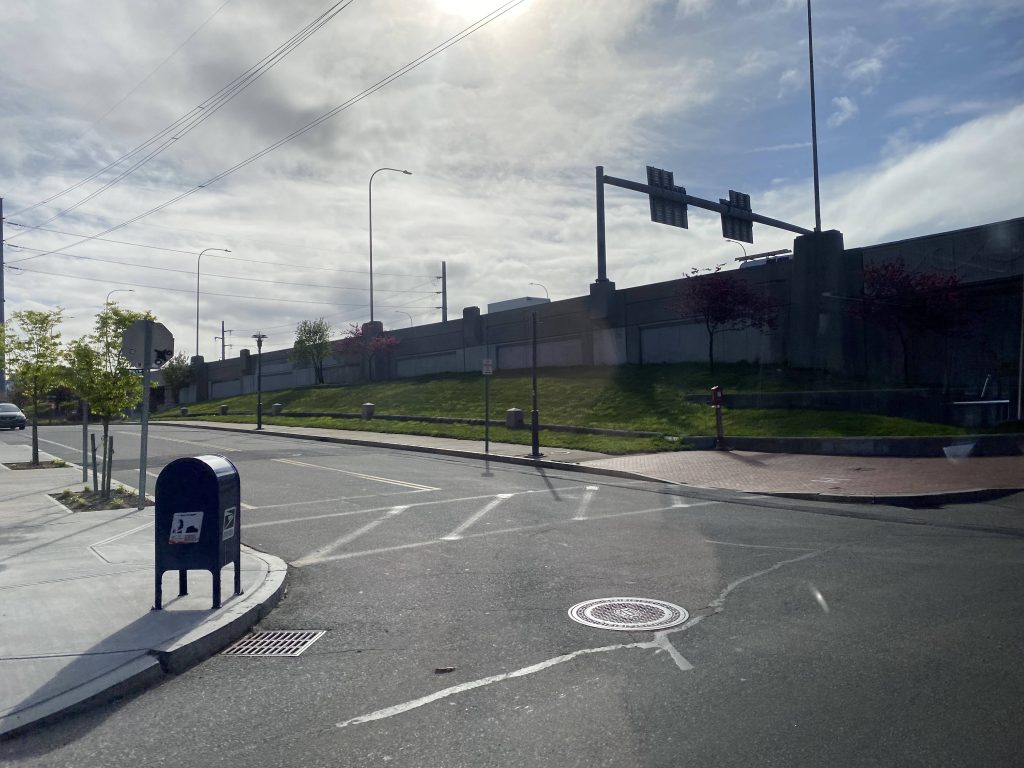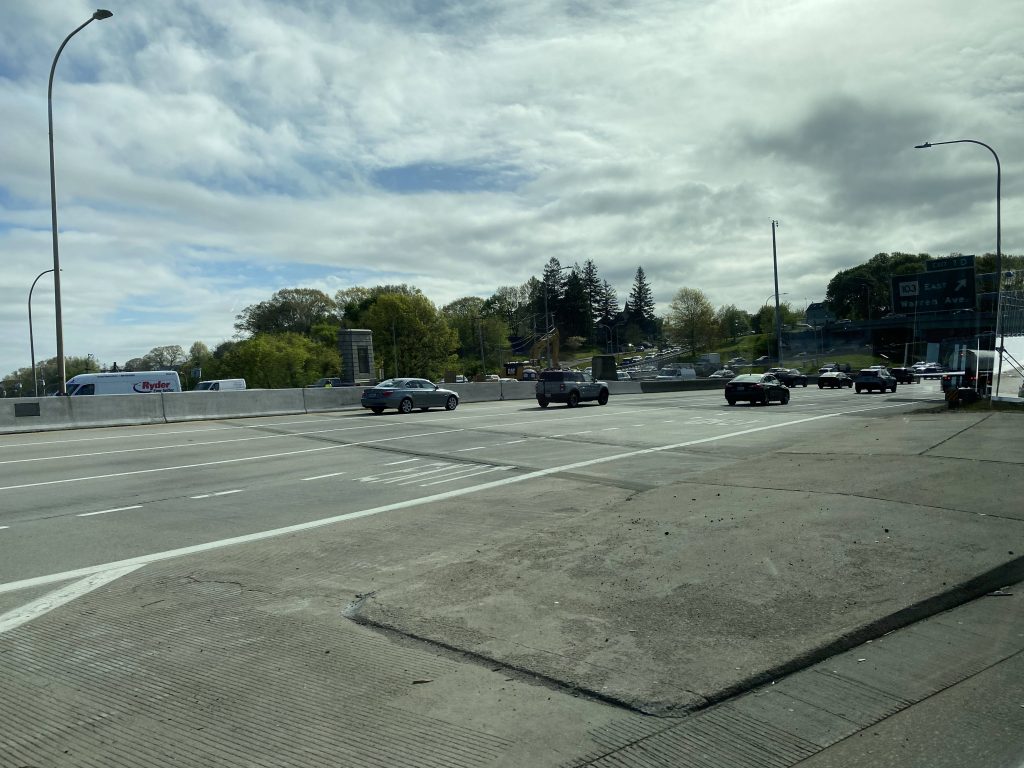 However, the express section was short-lived, as we got off at the next exit onto Taunton Ave. in East Providence. From here, we went straight, and most of the way through the bowtie junction and onto North Broadway. It was primarily suburban businesses and housing from here, and for pretty much the entire route. However, we did go over the Henderson Expressway (or what remains), and then took a left turn down Roger Williams Ave. Down here were some relatively nice houses, an old arch bridge for the former railroad line, and a right turn down Wilson Ave. that was much of the same. From here, we joined with Pawtucket Ave. briefly before going down Newport Avenue. We were joined by the 78 on this section as we passed many a business and house.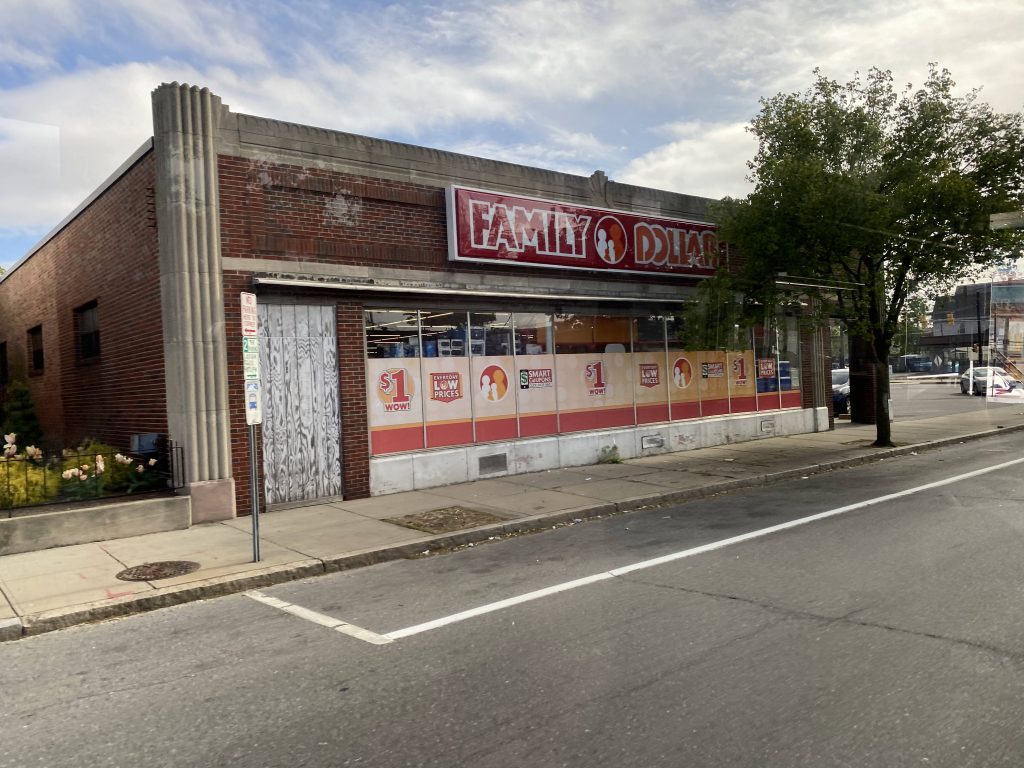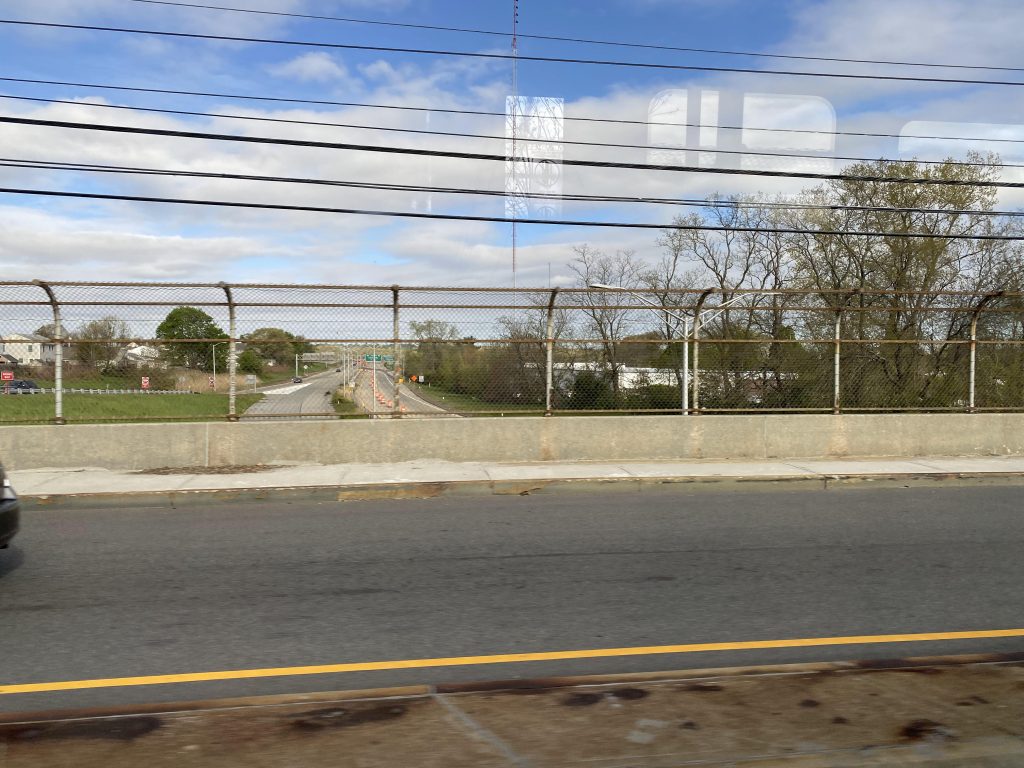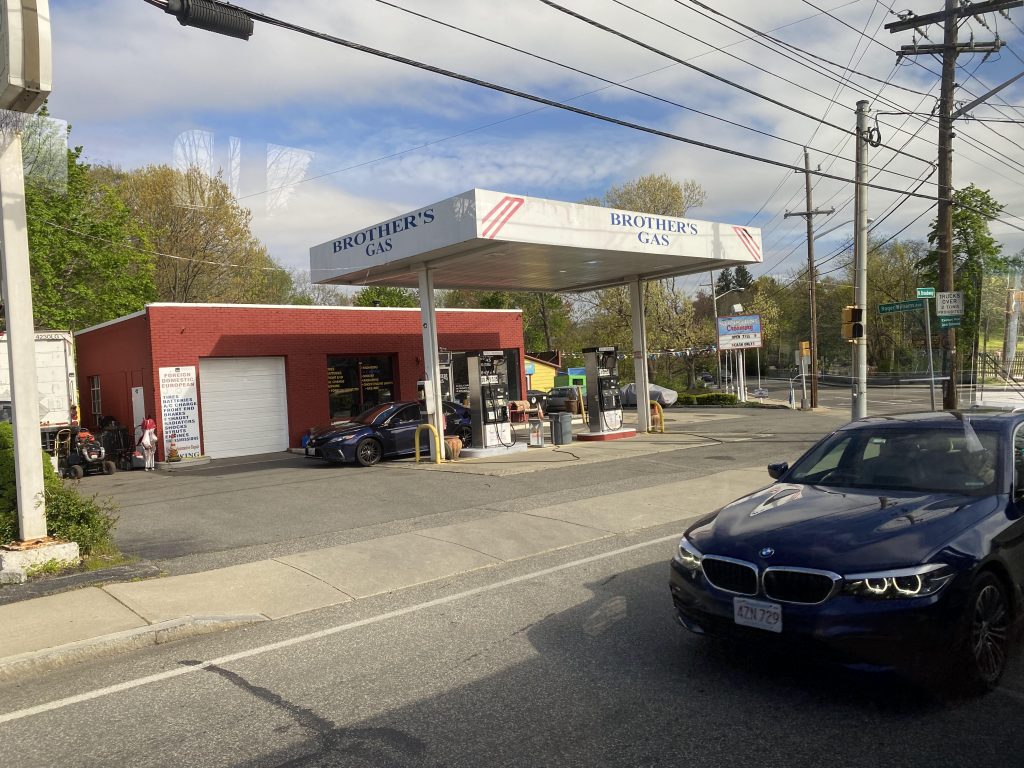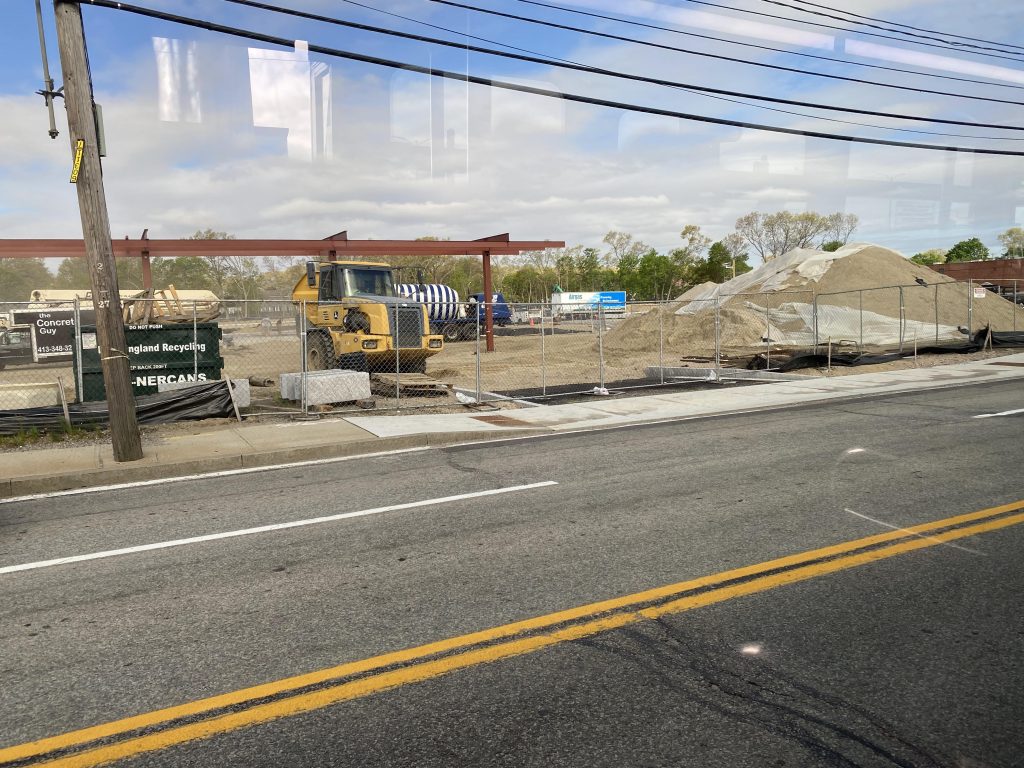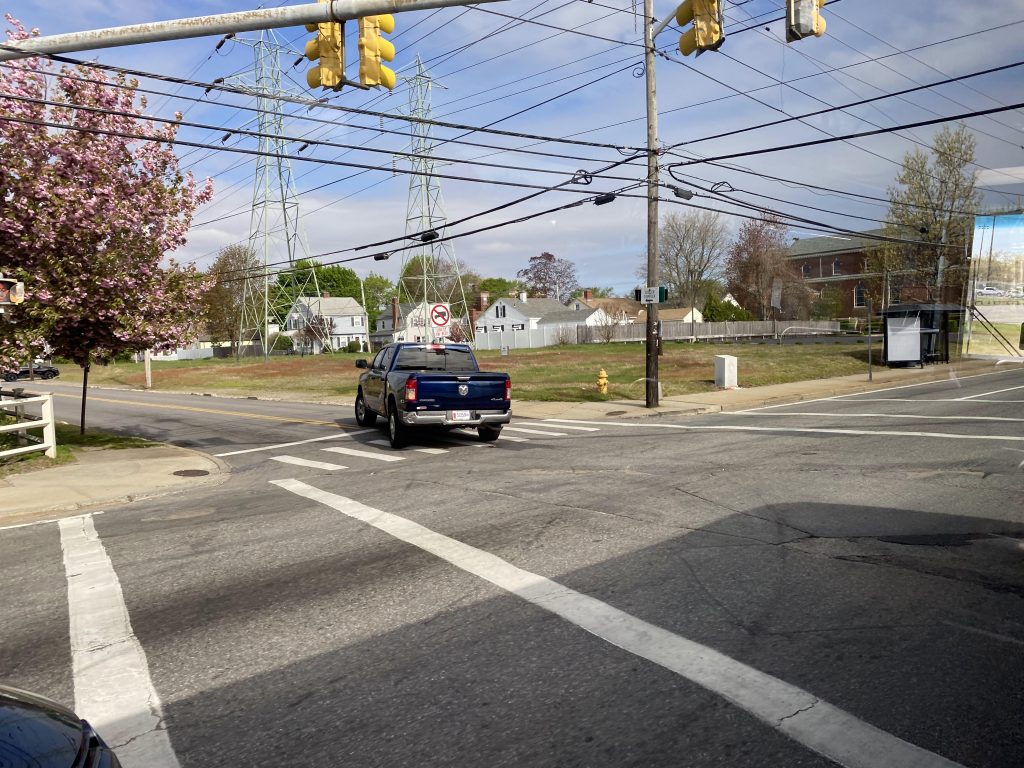 Soon enough, however, we parted ways with the 78 at Beverage Hill Ave. We kept pressing on, passing Slater Park, and eventually Armistice Boulevard and Central Avenue, at which transfers can be done with the 80 and 76, respectively. We pressed on further, eventually going uphill to cross the Northeast Corridor. Soon enough, we were in Massachusetts and the announcement played:
"Approaching: South Attleboro Train Station…..connection available to M.B.T.A. Commuter Rail"
…except the train platform was out of service. Yeah, that's weird. But we made it to South Attleboro and I was let off outside near Market Basket.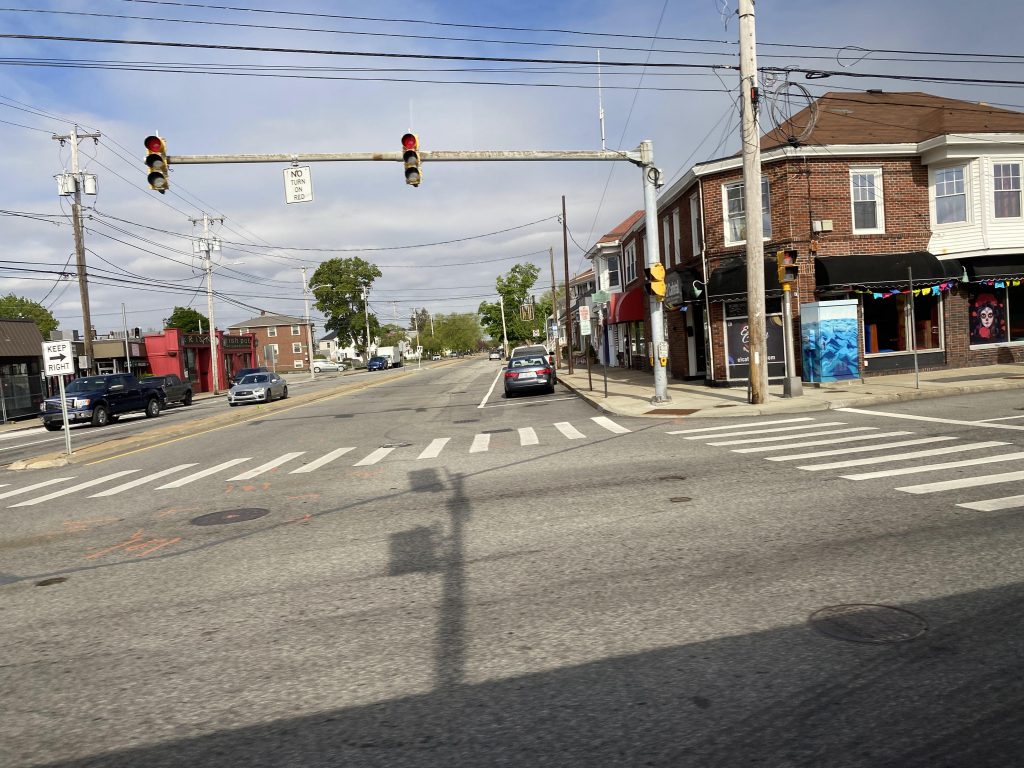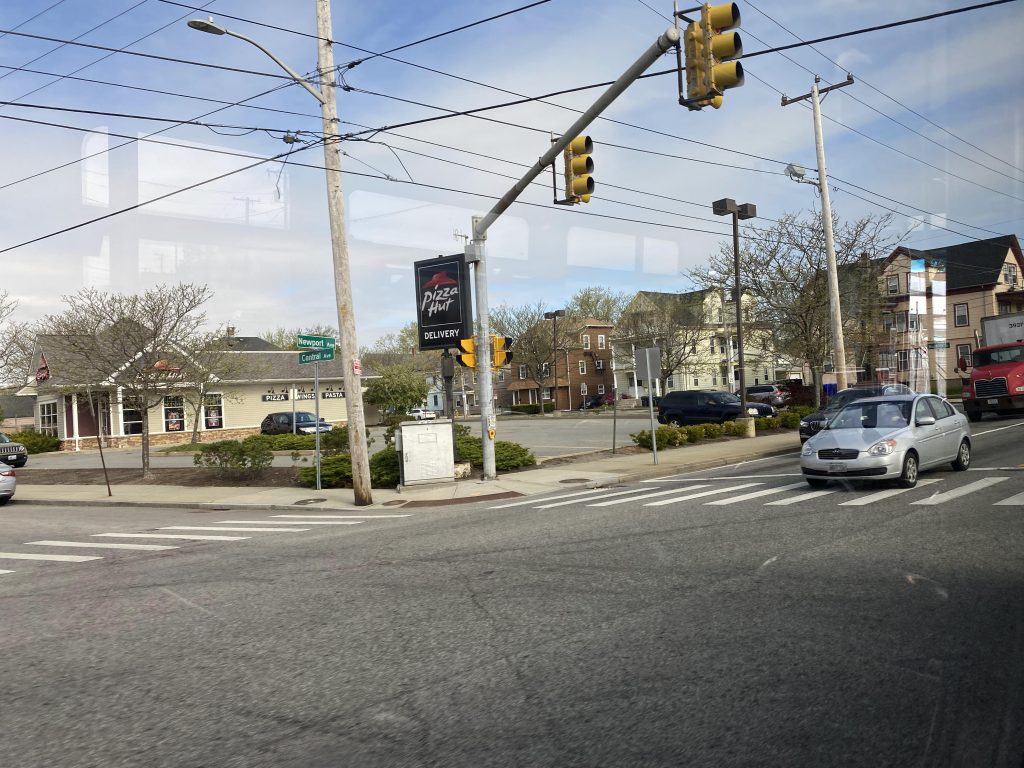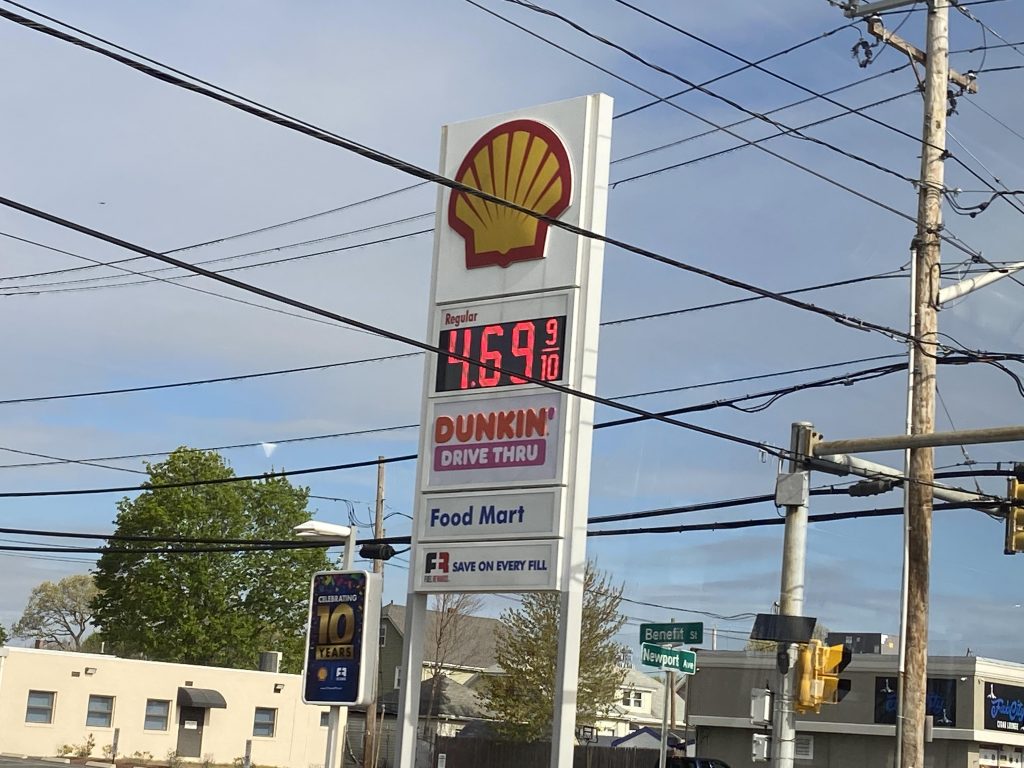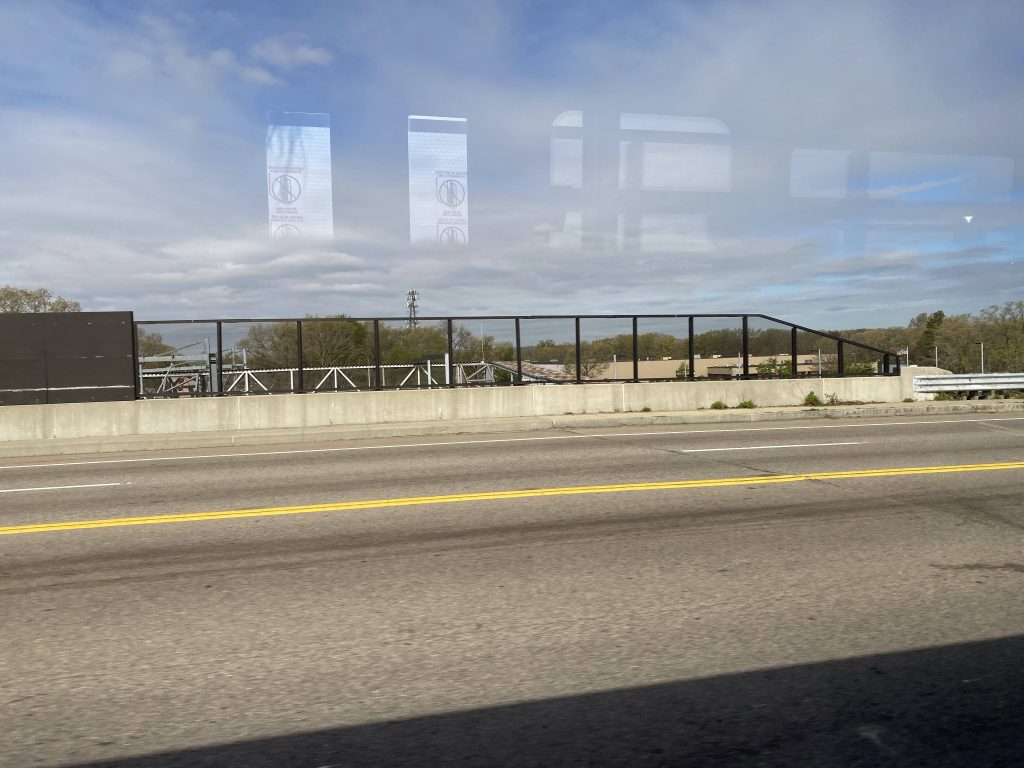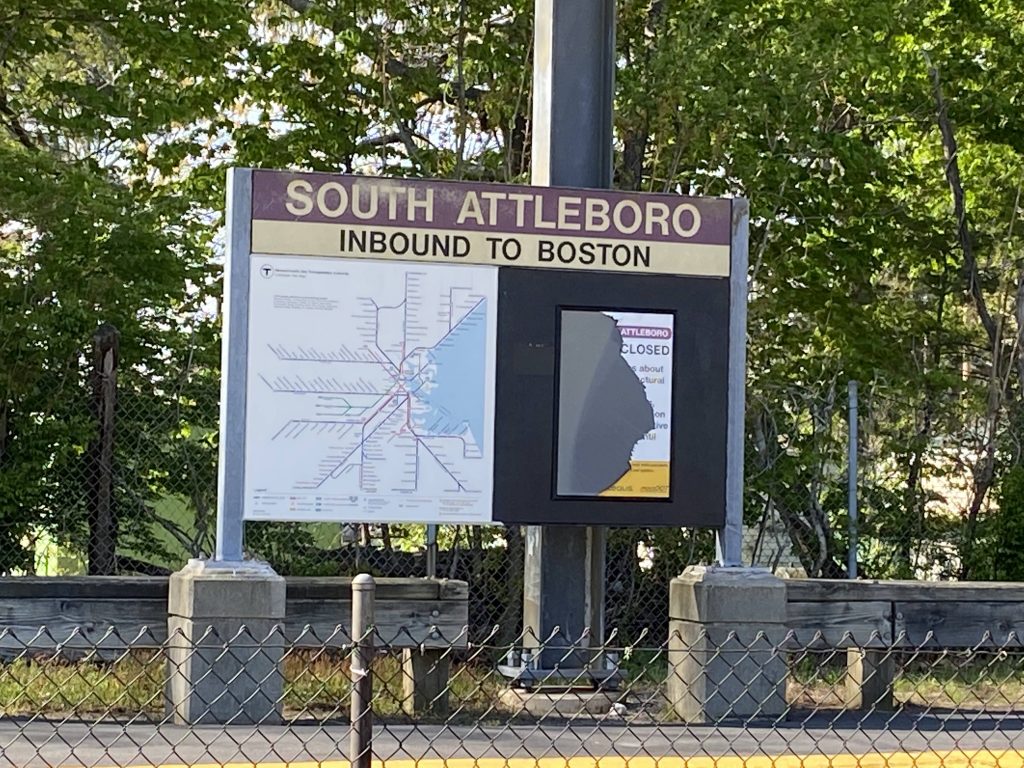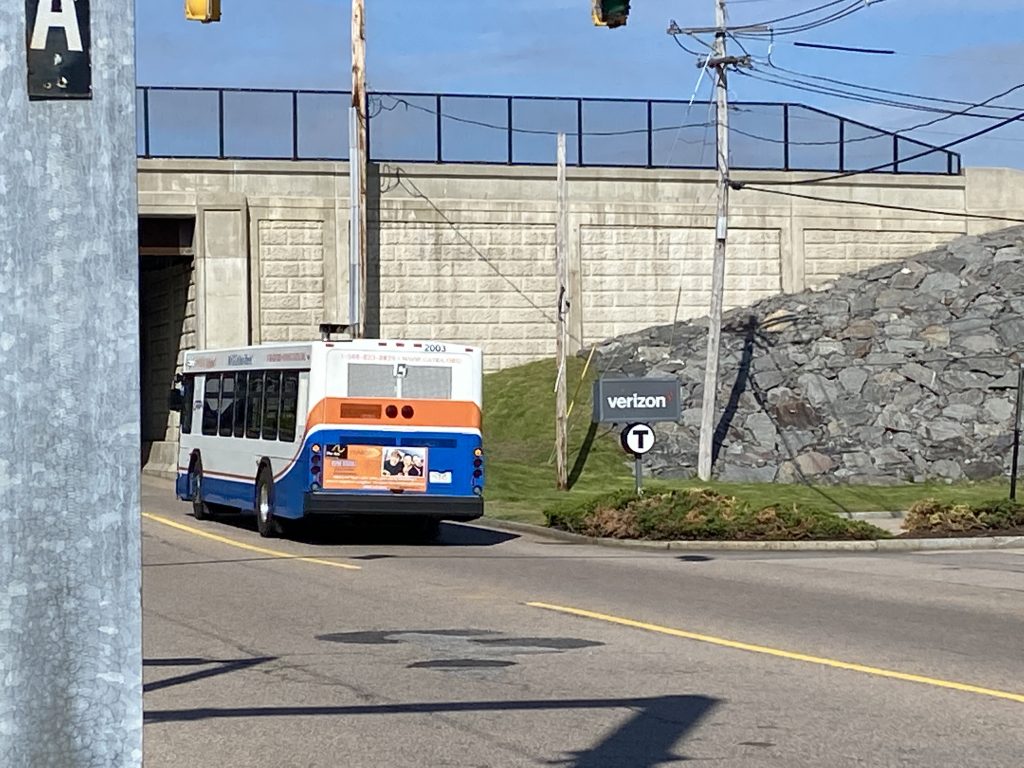 The good: It gets people across the various towns it serves (excepting South Attleboro, obviously). For commuters, it'd be a great option for a slightly cheaper rail fare to take the bus up here and then take the Commuter Rail. Or, one could use trips the other way into Providence for work commutes, as the parking lot at South Attleboro Station is a park & ride (paid, though). It also largely bisects the northern sections of eastern Pawtucket and East Providence. In a way, it's also a better crosstown route than the 58. It's basically what the 58 aspires to be. Plus, it's pretty much the only RIPTA-GATRA connection point. But why would you want to ride GATRA?

The bad: Every 45 minutes, this thing runs. I mean, okay, maybe the ridership doesn't justify it. It did have an average of 441 people on weekdays in 2019. It also doesn't help that the 1 is just as infrequent in this section of its route, likely for the same reason. It is what it is, though, as most people probably aren't using this route for commuter purposes. I can't help but think, though, that a Providence/Pawtucket-South Attleboro express should be a thing in both directions during peak hours. But, like, is the demand there because Market Basket, or is it there because of the train station that's now slated to undergo major renovations?

Nearby points of interest: Market Basket! Before the service changes in Winter'22, it was the only route to directly service a Market Basket (along with the 1). There's also Slater Park along the route!

Overall, it's quite an interesting route. Not many crosstown opportunities going north/south, and this is probably the best one. It serves many of the suburban businesses people would want to visit, most of which are local, it serves a train station directly allowing single transfers between RIPTA and the MBTA (assuming the station is opened up), and it also runs express to Kennedy Plaza. Not a bad deal, if I say so myself. However, the deteriorated train station does bring it down.
Rating: 6/10 (would be a 7 if the train station was open)