So you want an "express" trip into Newport? Well, let's see… Hmm… Well, the 14 needs to serve Jamestown and North Kingstown. The 60 can't go express because of the East Bay's roads. The 64 already takes forever as-is to get to Kingston Station. Oh, what's this? We have an interstate and a nearby city that could easily be connected to RIPTA? Let's do that instead! And thus, the 24X (aka the 24L) was born.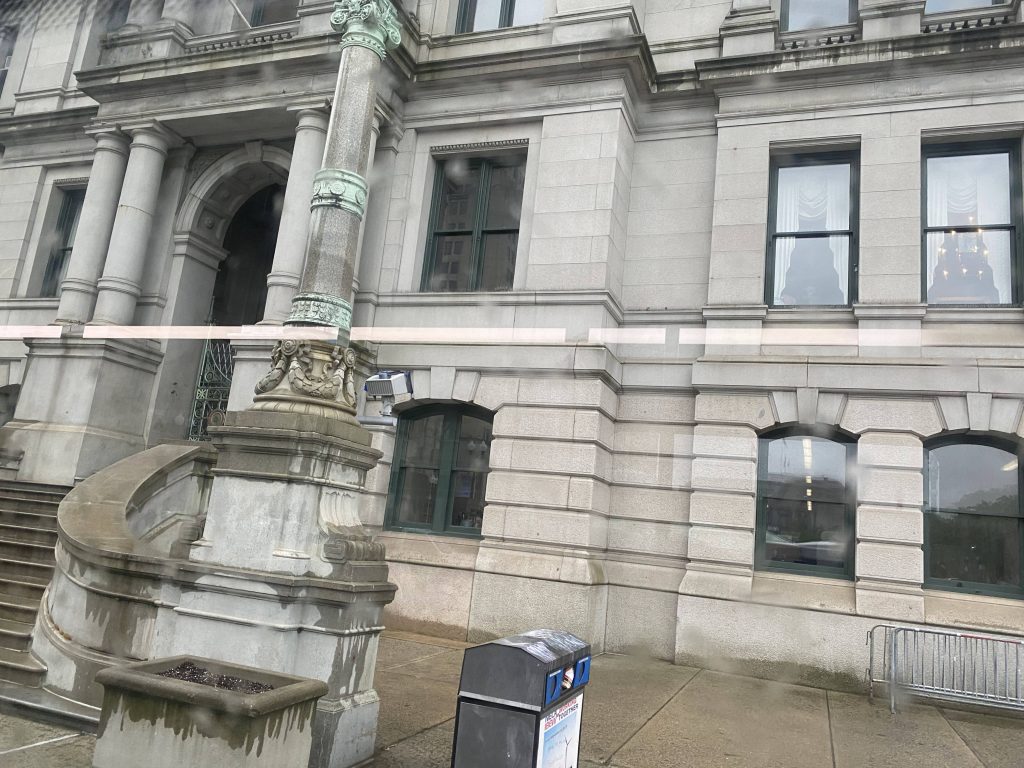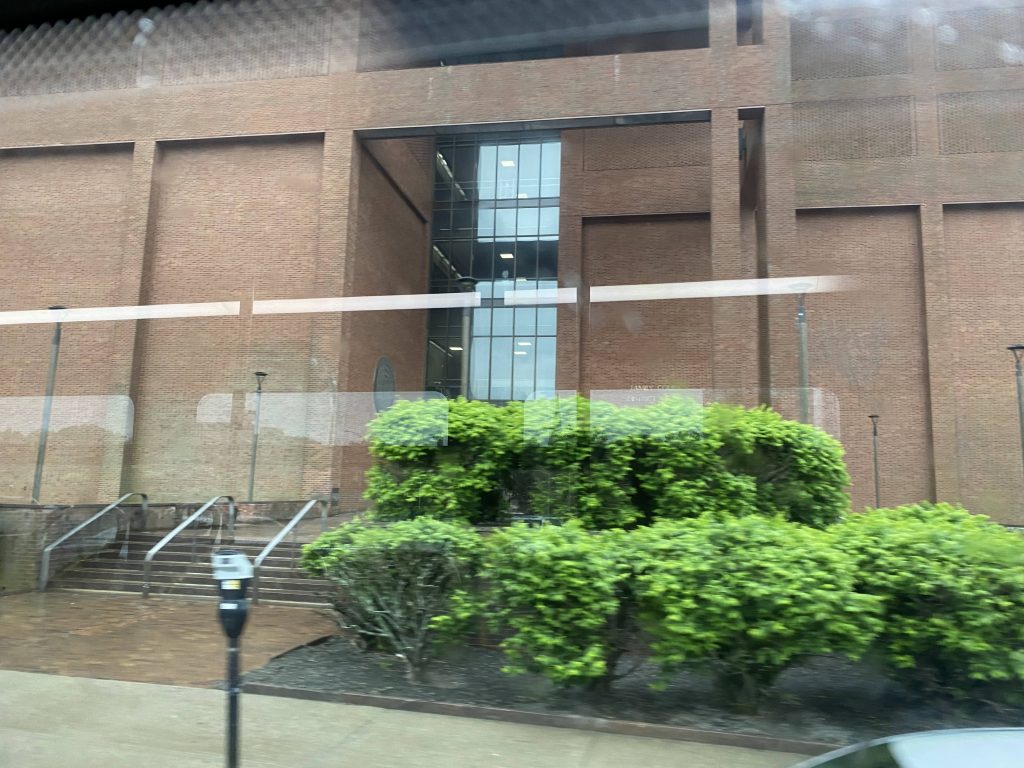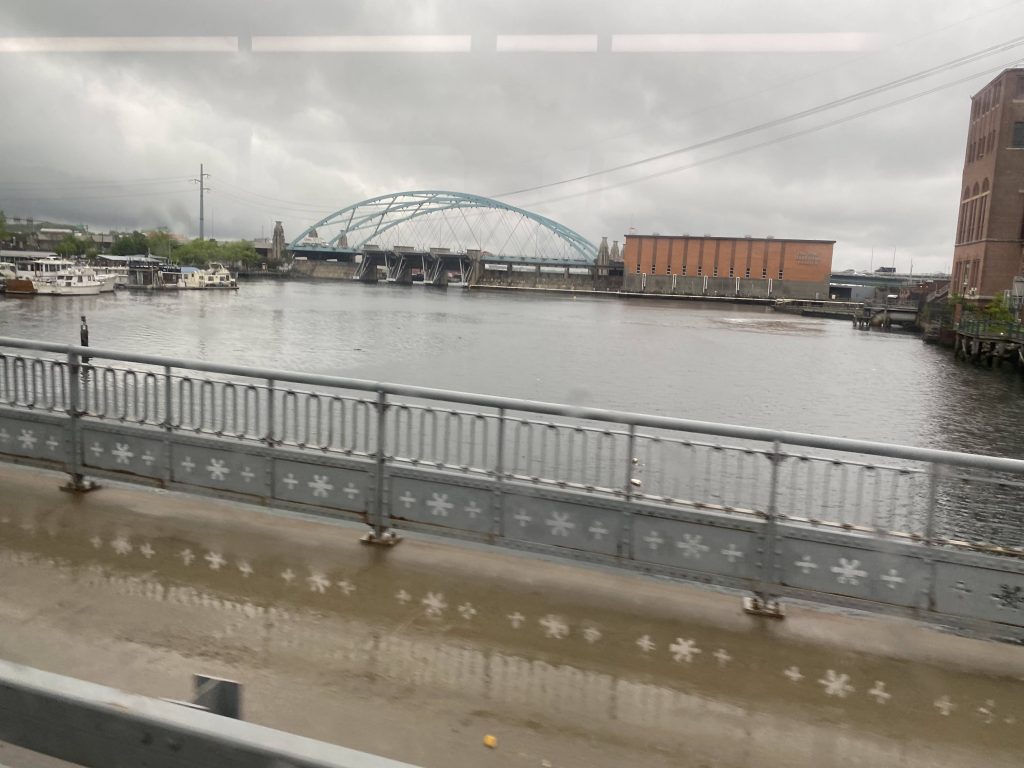 The route boards at stop X in Kennedy Plaza, like all other expresses. However, if you're using Wave, it's special as it costs $4 to ride, rather than the standard $2. However, it still (to my awareness) costs $2 if you feed cash into the farebox. With the administrative stuff away, we depart and turn onto Dorrance Street. However, unlike the local routes that serve this street, we don't have any stops here. Well, I lied. There's one, being at the intersection of Point & Eddy Streets. From here, we turned right onto South Water Street and got on the interstate. And away we go! From here, it was pure interstate for quite a while, as we went through East Providence, Seekonk, Rehoboth, and Swansea. Eventually though, we made a deviation into the Somerset Park & Ride lot! To my awareness, though, only RIPTA and I think Peter Pan serves the lot. We then pulled out and got back on the interstate and kept going towards Fall River, and we got on the Braga Bridge and HOLY CRAP WE'RE SO HIGH UP! But that was short-lived as after we crossed the Commuter Rail tracks, we went under City Hall and made our second deviation into the Pettine Transit Center, SRTA's Fall River hub.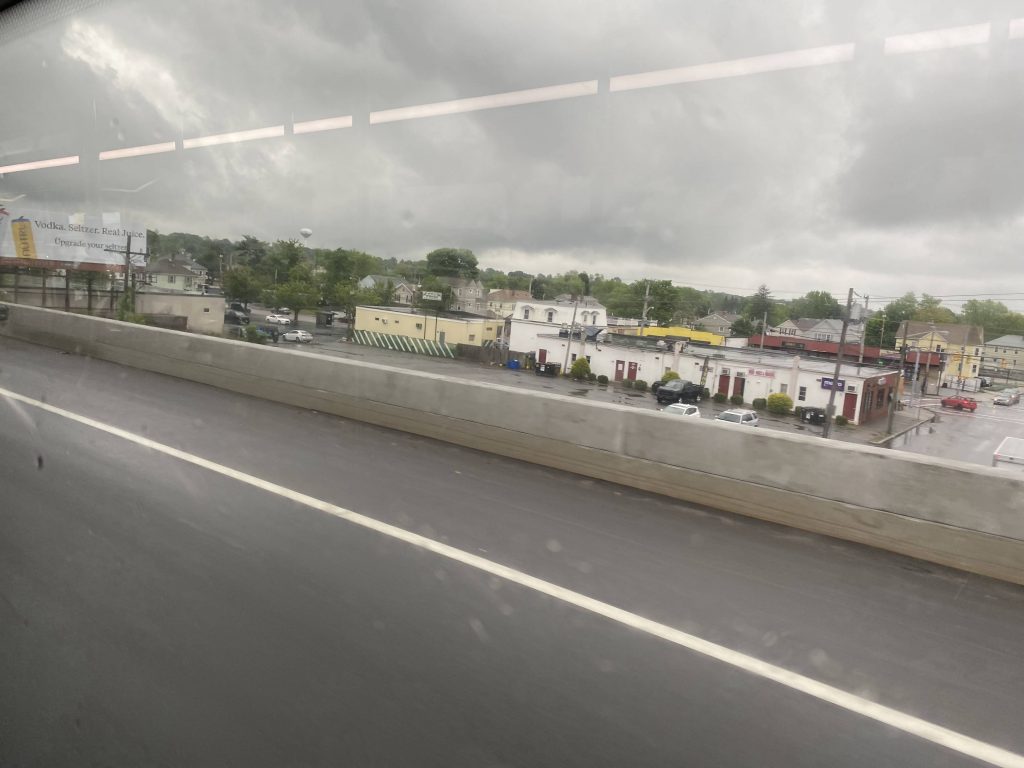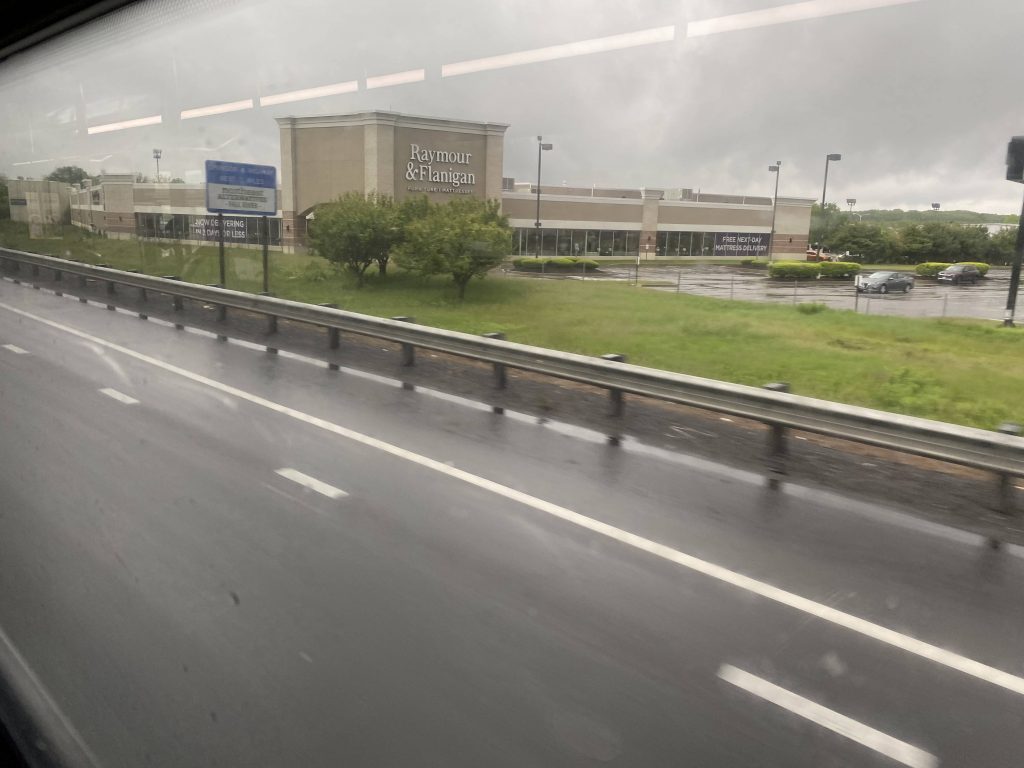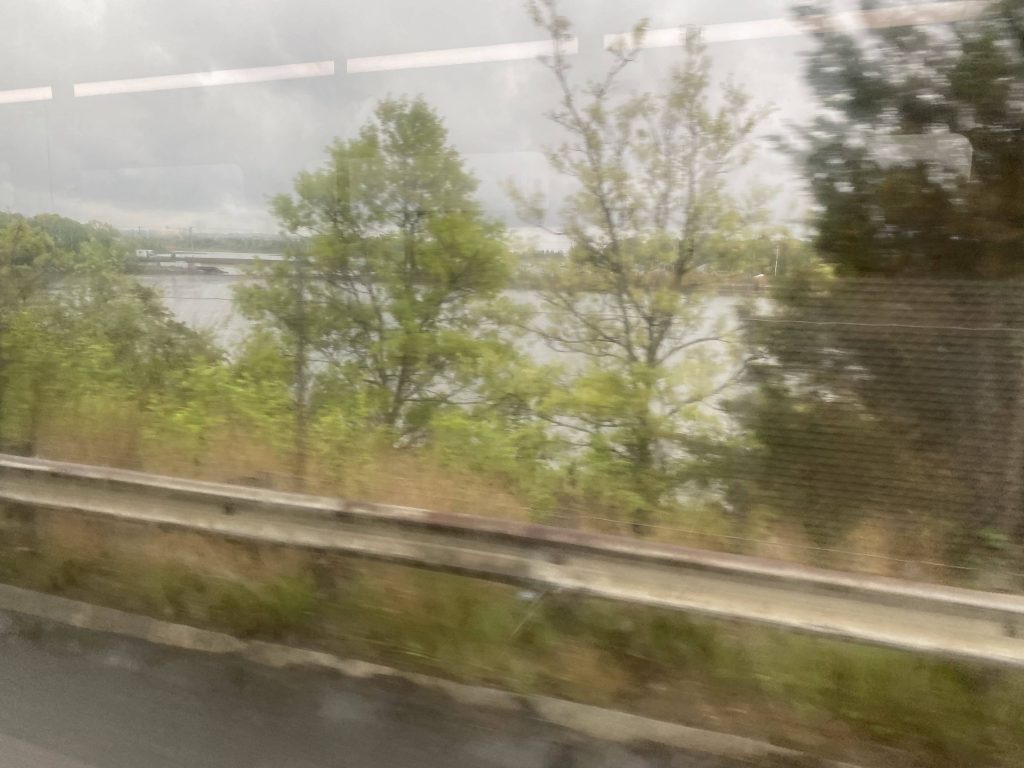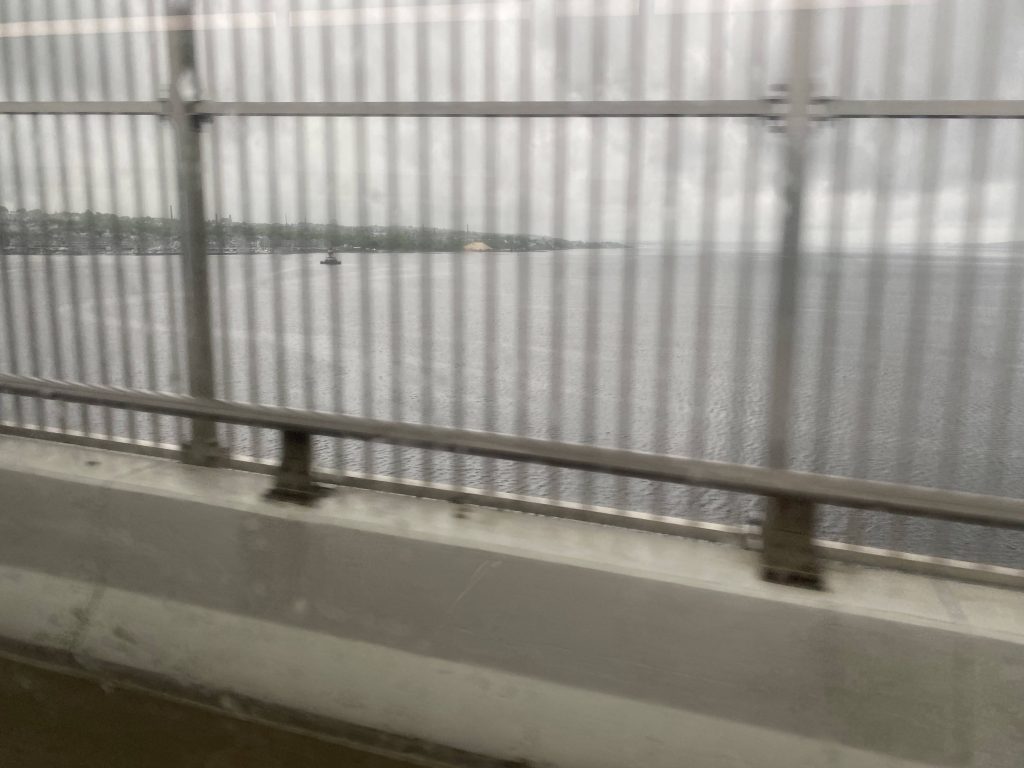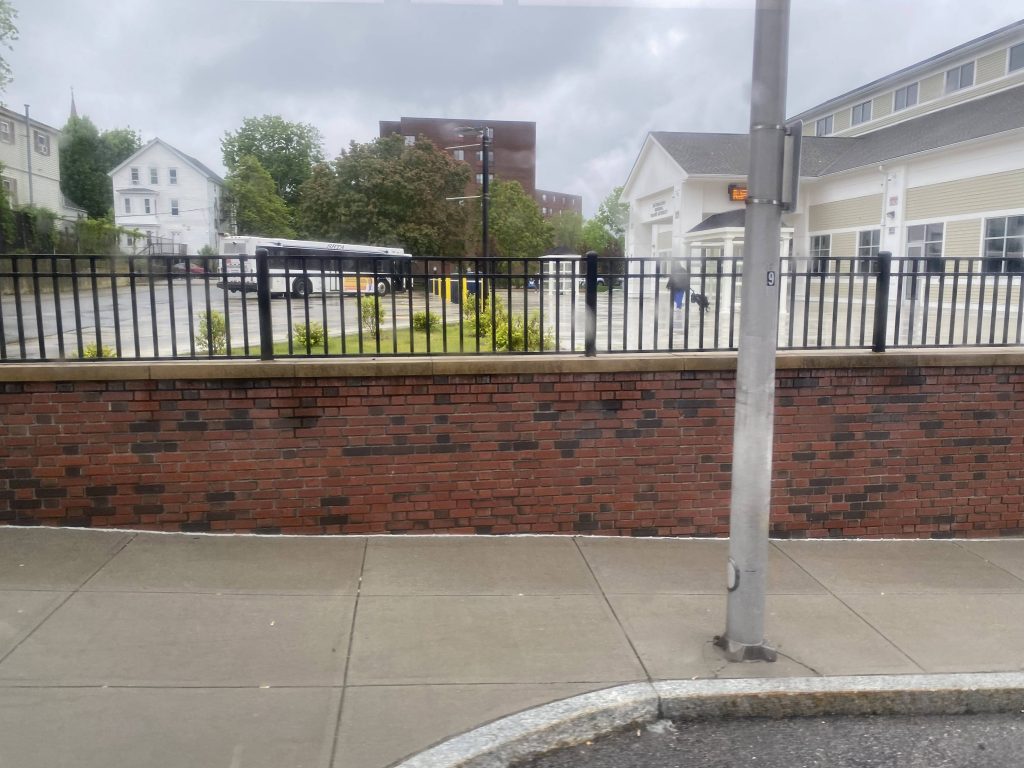 After parking in one of the spots and waiting a little bit, the driver kicked the bus into reverse, honked the horn a bit to alert oncoming traffic, and hailed Mary to pull out. Thankfully, we didn't hit anyone or anything, but it was a bit scary. This wasn't the driver's fault either, as that's how the SRTA hub was designed. From there, we got back on the interstate, and soon enough we were on MA-24 (and soon, RI-24) and eventually we crossed back into Rhode Island. What's this? Another deviation?! Oh my!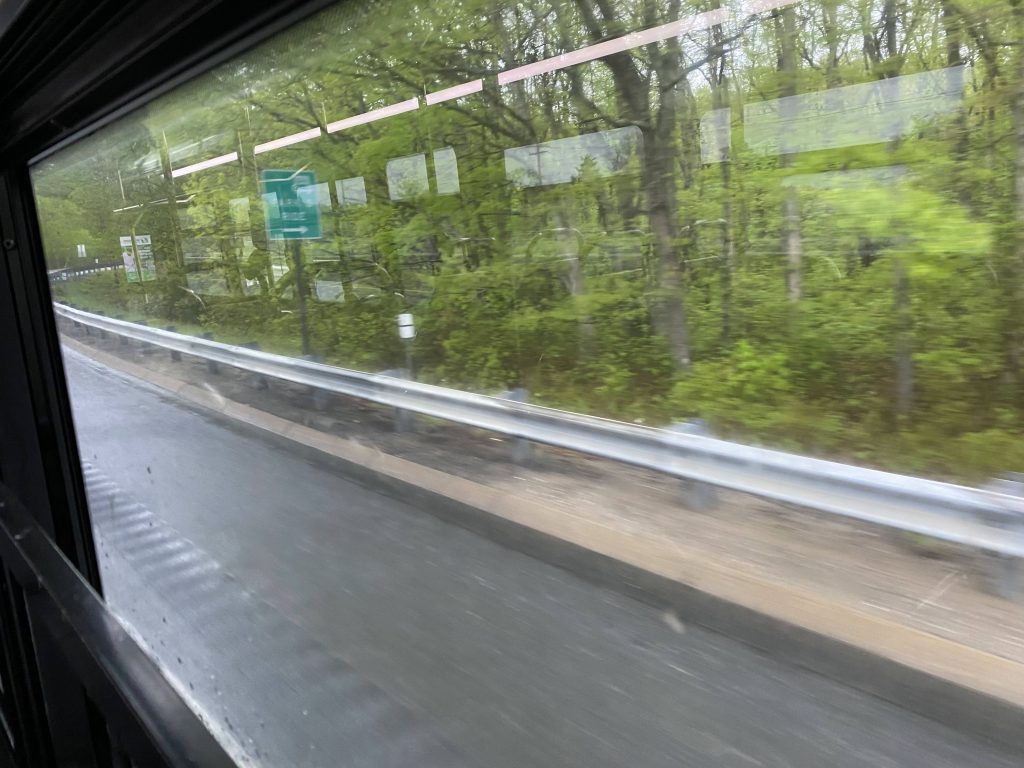 Yeah, turns out we had to serve the Fish Road park & ride lot, which allows for connections with the 61X (if, for some reason, you're inclined). But since noone got on or off here (I was the only soul on the bus other than the driver), we pressed on back onto RI-24 and HOLY CRAP THE VIEWS WOULD BE AMAZING IF IT WASN'T RAINING OUTSIDE!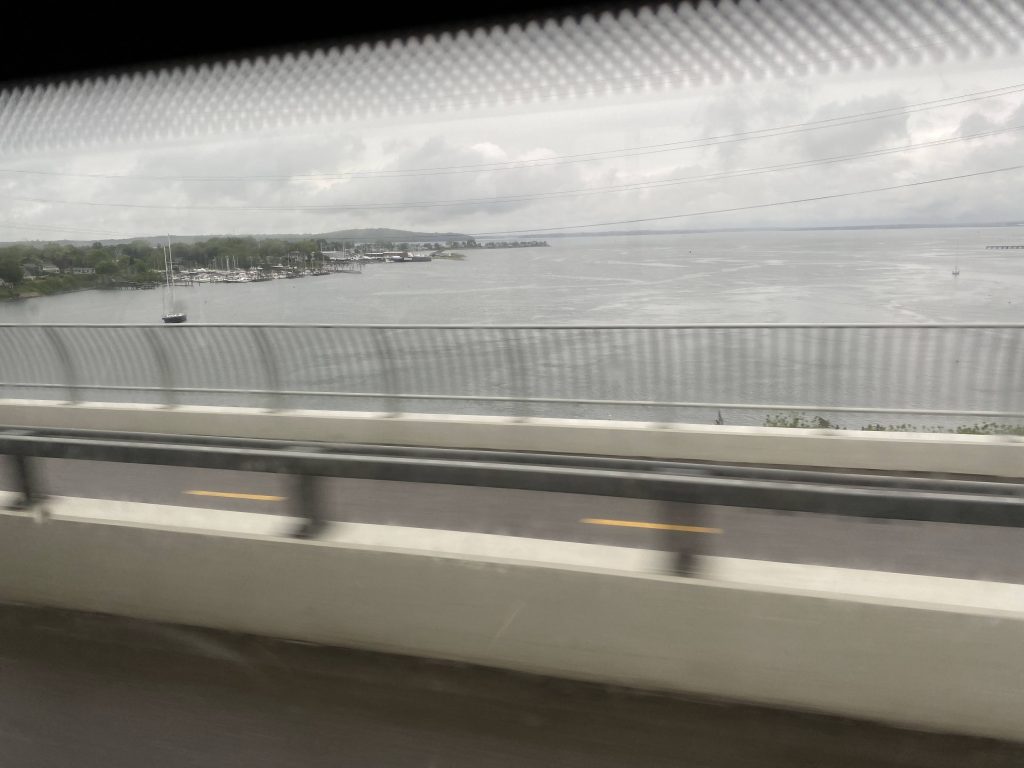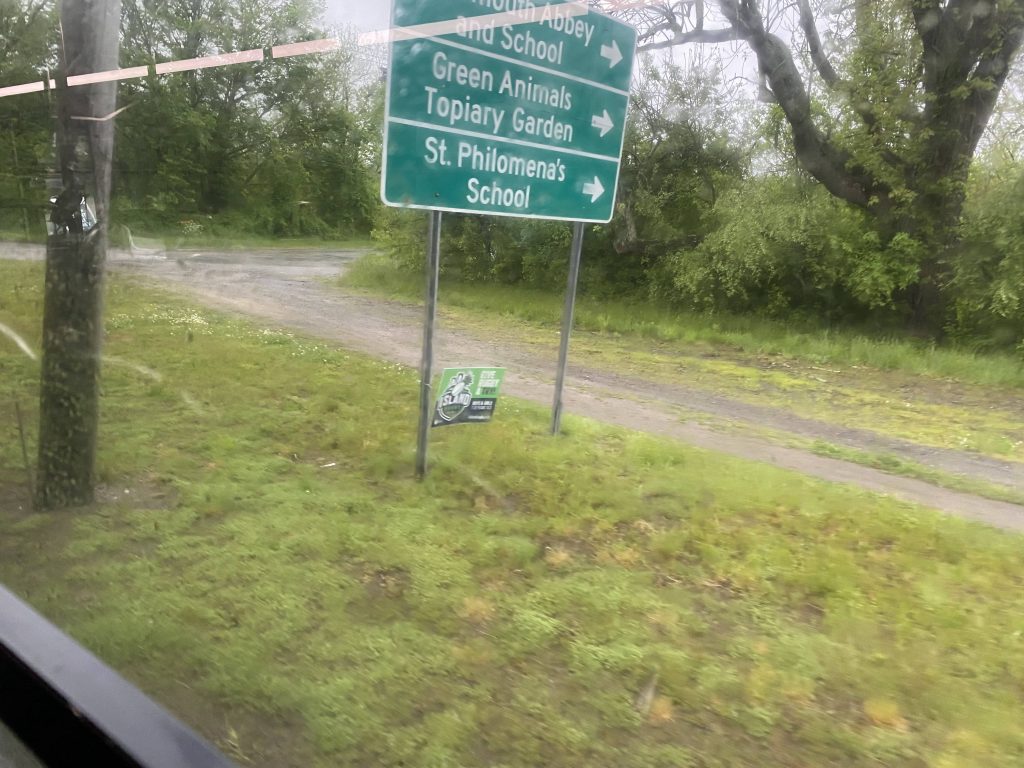 However, the express section ended shortly after and we were on West Main Road. However, unlike the 60, we don't make local stops here. Instead, we just trucked down West Main, skipping the Bay View Apartments deviation and the 63's Oxbow and Stop & Shop deviations. However, we also didn't stay on West Main all the way, instead turning onto Coddington Highway, passing both the Middletown RIPTA garage and CCRI's Newport campus. We then went sorta-express again, but to get to Farewell Street. From there, we made it into the Newport Visitors Center, at the end of the last outbound run of the morning.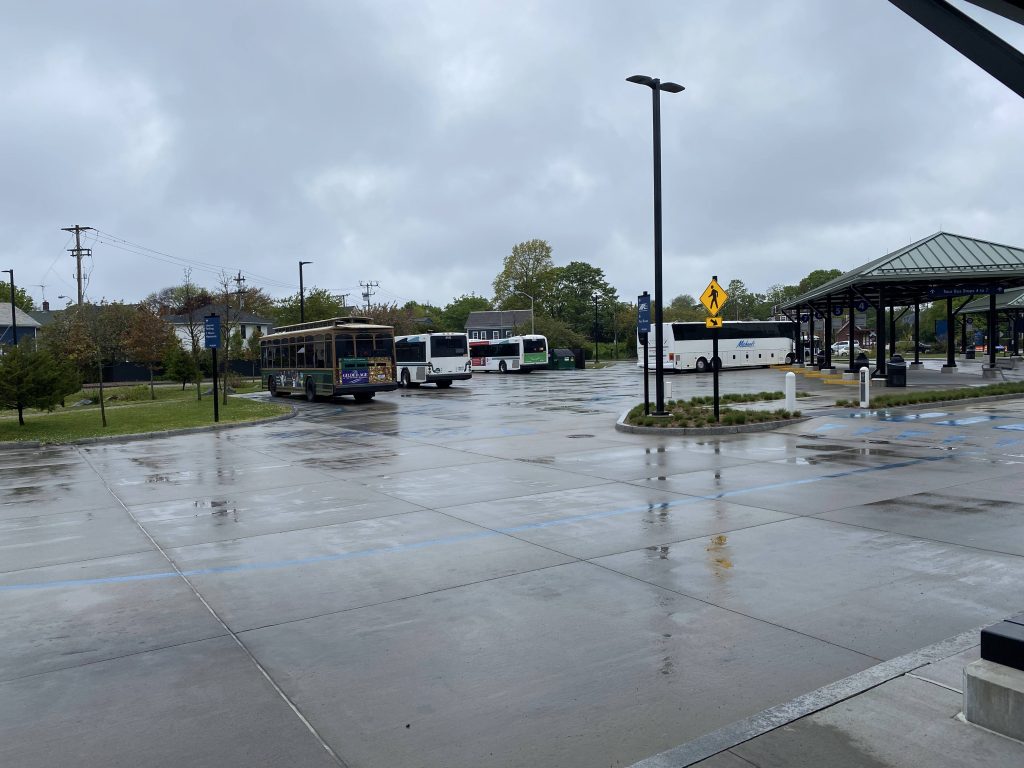 The good: It's fast! That is, on outbound trips. Inbound trips often get bogged down by the perpetually clogged westbound 195. It also links two major cities via a third one that's otherwise unserved (or not very well connected).

The bad: Inbound trips can oftentimes run in excess of 20 minutes late due to traffic on 195 that's seemingly perpetual. Also, what's with the $4 fare on Wave?

Nearby points of interest: Pretty much the entire RIPTA and SRTA systems, and the cities of Providence, Fall River, and Newport

Overall, it's a great route. It really is. The concept of having a Fall River-centered route linking Providence and Newport is a great idea, and I think RIPTA executes it well with the 24L. That being said, what's with the difference between cash and Wave fares? Now, I completely get that express routes are intended for commuters. However, I can't help but get the feeling that this route would do well enough with non-peak service too. Maybe change to be half-hour during the morning/evening rush, with non-peak service being every two hours? Unfortunately ridership data isn't published for this route quite yet, as it was created in 2019, so I don't have any concrete data that would back this up. It'd at least allow for more intercity travel options. But overall, it's a great route, and I think you (the reader) should check it out for your next trip to Newport.
Rating: 7.5/10