Alrighty, new route time! First off for the pair of the new CCRI-based routes? Well, it's the 23. Let's see what this route brings.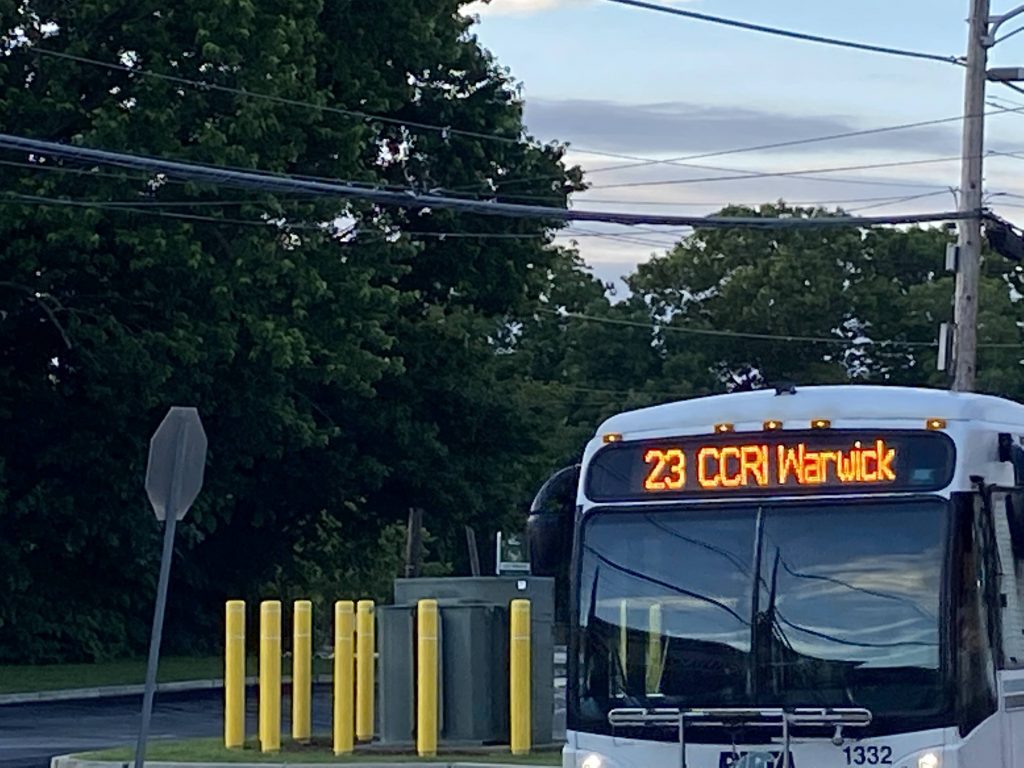 So, I started this journey by riding the bus out to Centre of New England, mostly to get a feel of the route. And, not only did I do this, but I did it with Wintry (as they wish to go by on this site, if you're in the Miles in Transit server you'd likely know them as the RIPTA historian) as well. They were more in it to document the bus stop locations for a local town councilman. Fortunately for us all, the bus was on time, and off to the races. After going down Main St., Tiogue Ave., and Arnold Road, we came out at the Centre of New England. From here, the bus turned into a side street and banged a tight u-ey, having to reverse. It's here, that this review begins.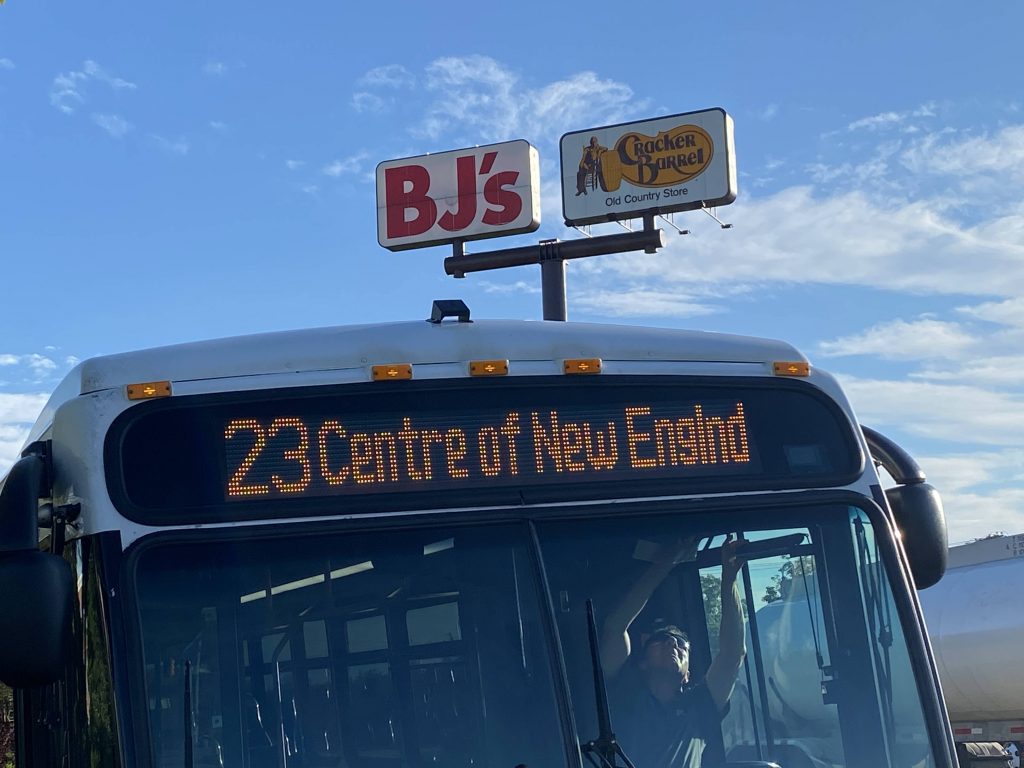 Ah, Centre of New England, my old friend. I remember when I was little, my parents would always go to the Walmart down here. Turns out, the 23 doesn't serve the Walmart directly. Instead, you'd have to walk across the Home Depot parking lot to get there. Yikes. Fortunately, we know it's Walmart rather than RIPTA to blame. Thanks, Sam Walton. Nevertheless, after a 15 minute break at Centre of New England, we got back on the bus and we were off to the races.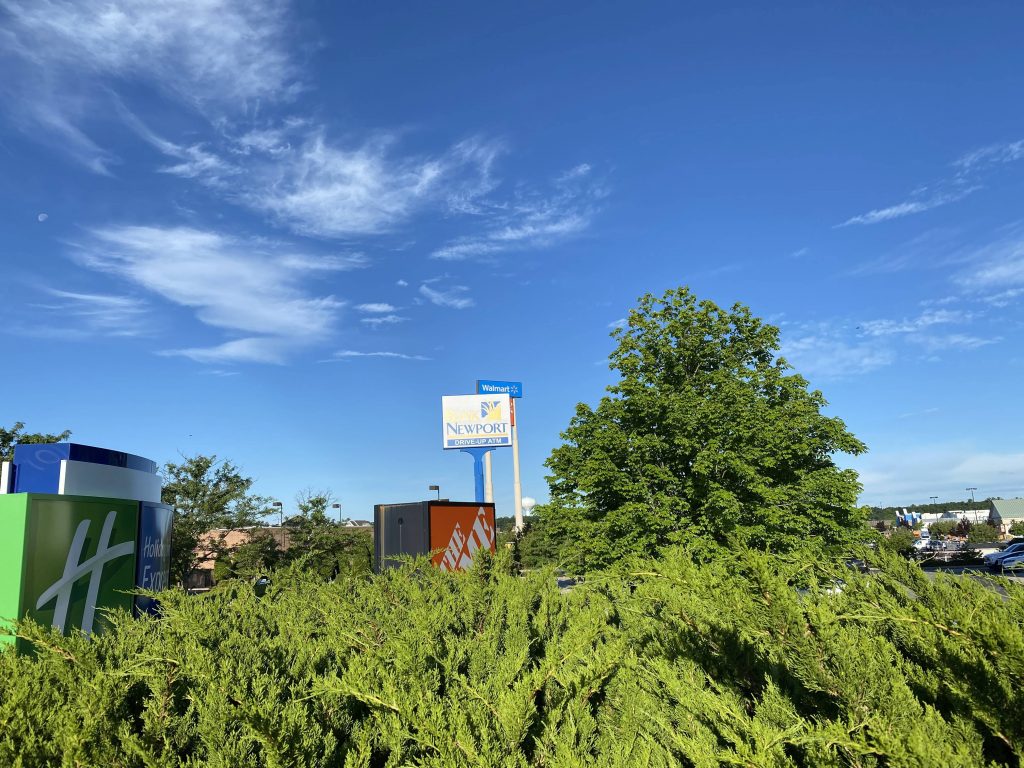 We pulled out of the Holiday Inn Express and took a left, then another left onto New London Turnpike, and yet another left onto Arnold Road. It was largely woodlands and territory untouched by RIPTA (until today, that is!). Of course, it was also quite scenic. I mean sure, you have the oddly-placed stop at a lumber mill where one can buy firewood, but c'mon, who in their right mind is gonna load one of those carts that you see old people using with firewood?! Anyways, I digress. Remember how I said it was scenic? Well, it is. And VERY scenic, at that. Briar Point Beach is just a short walk away. I will say, though, that the spacing for the stops is a bit jank. Moving further up and HOLY CRAP it's beautiful! Hell, we could see the sun rising up on Tiogue Lake, and it was BEAUTIFUL! I'm sure it's more beautiful if the sunrise was earlier. Man, I gotta ride this route in the winter.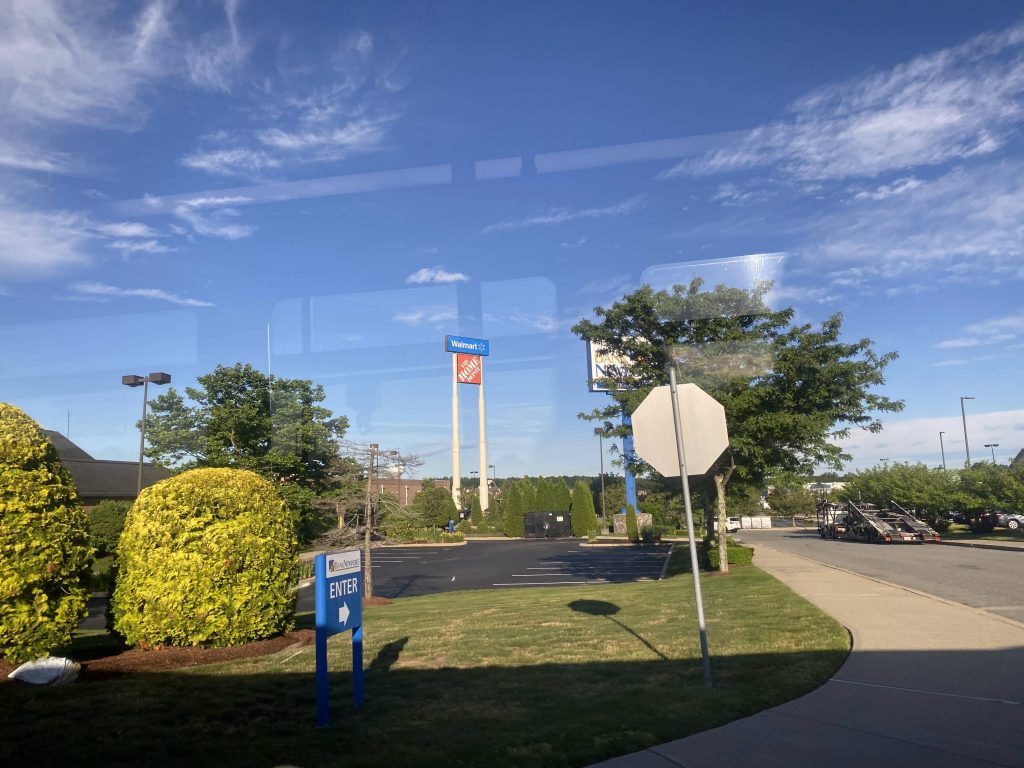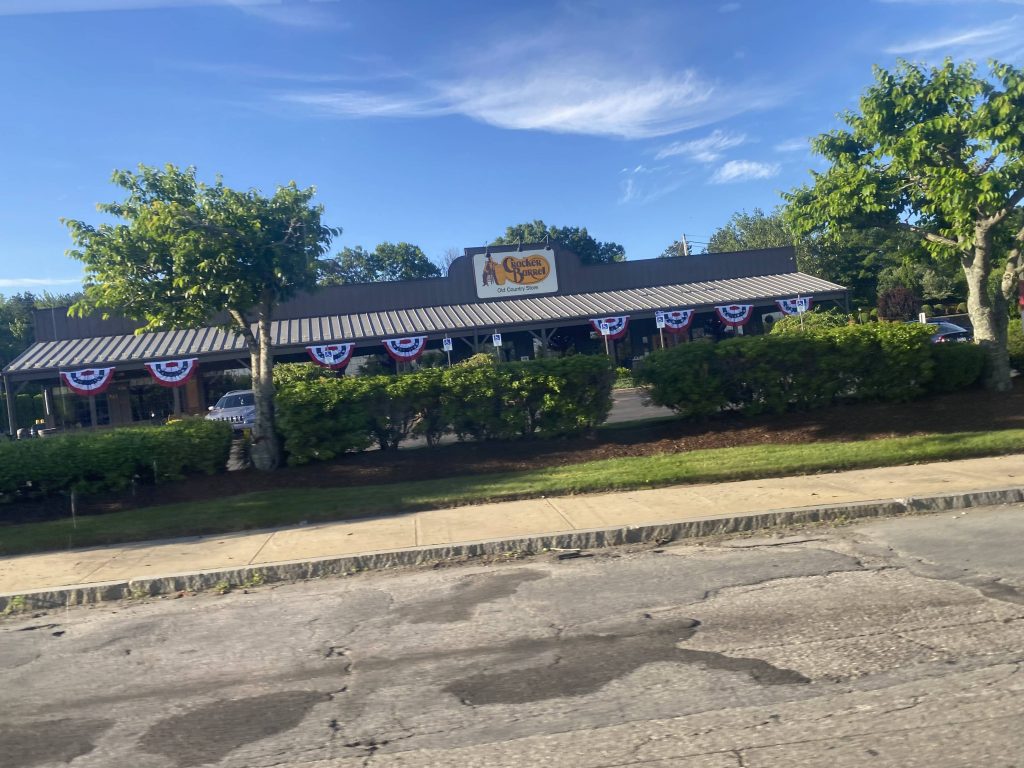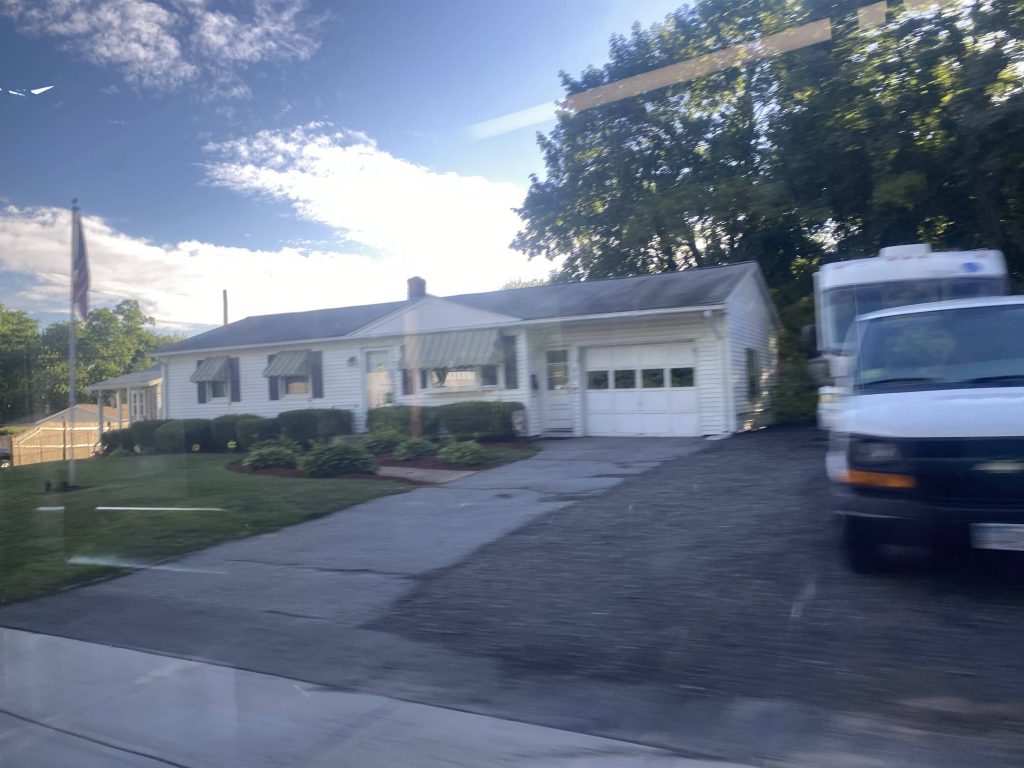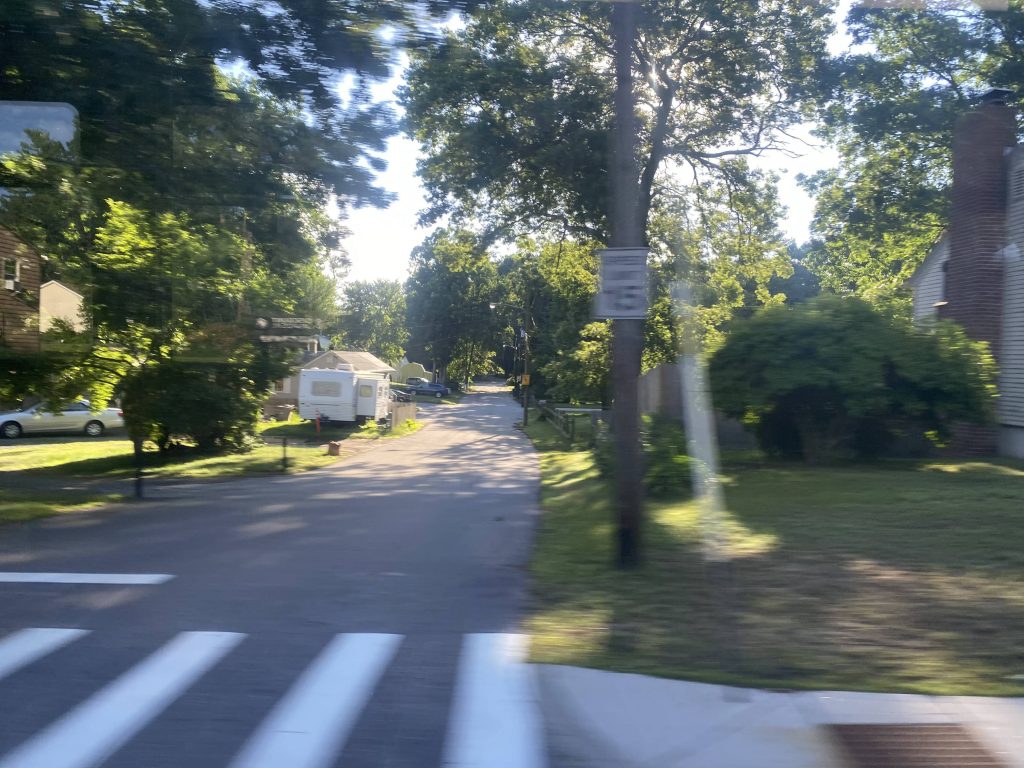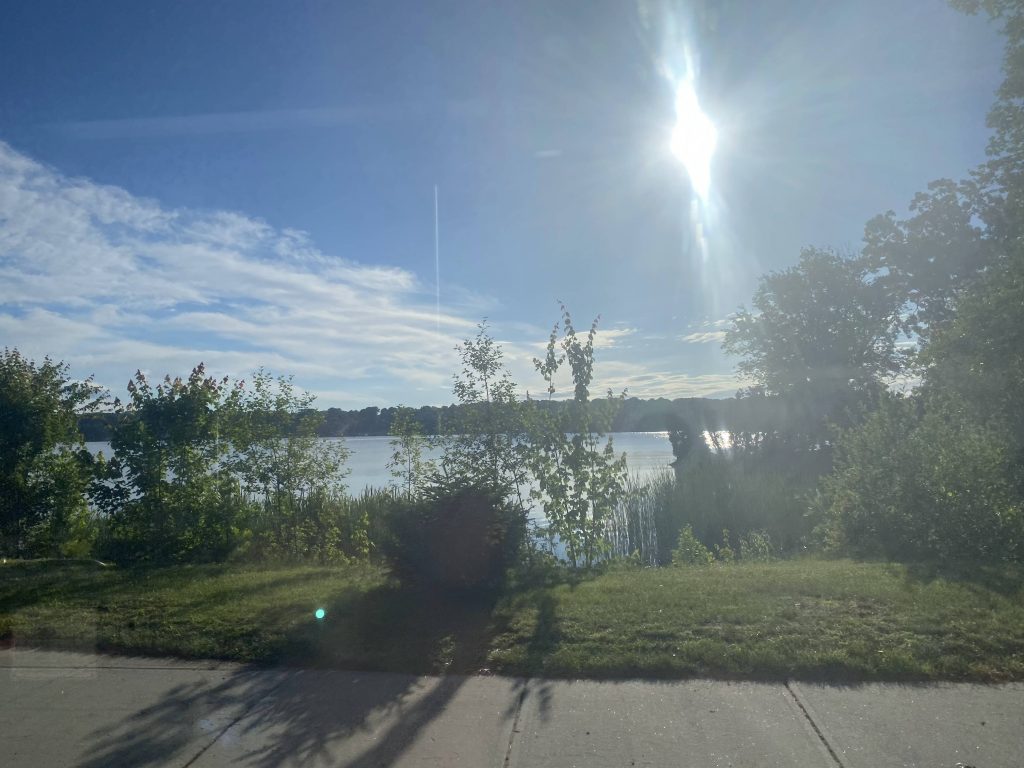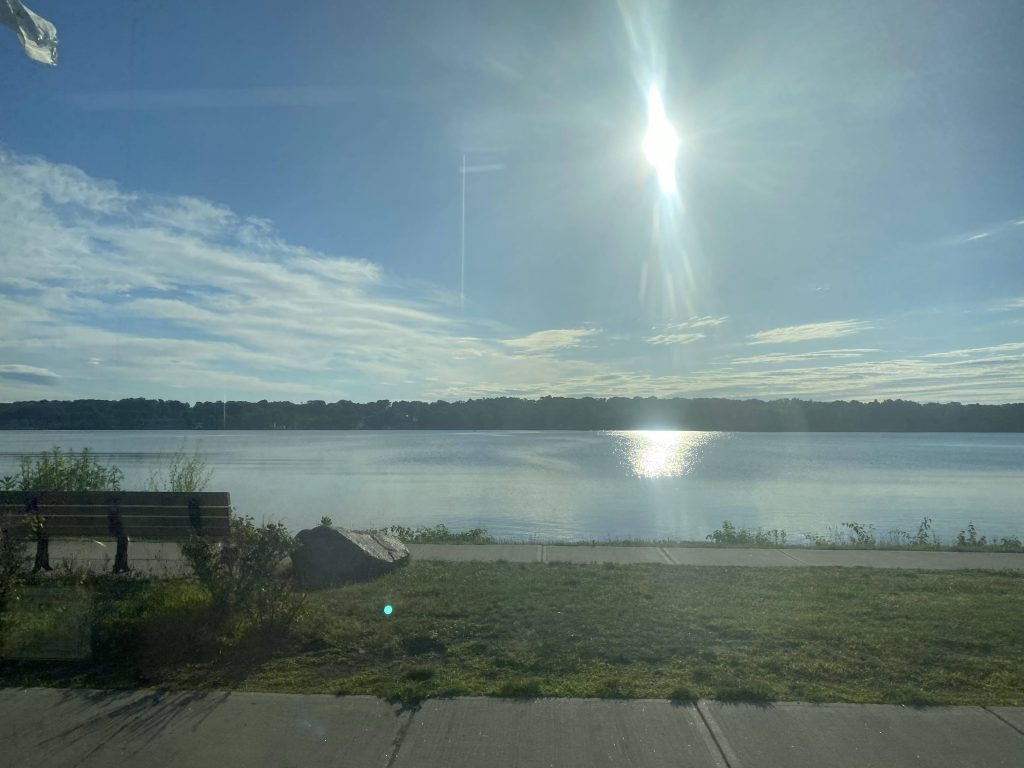 From here, we banged a right onto Tiogue Avenue, and once again we passed by Tiogue Lake. There was also a tavern on the water, which used to be a pretty good pizza place. It was here, though, that the scenic part ended. We kept going by houses and shops, which got more dense as we entered West Warwick and Main Street.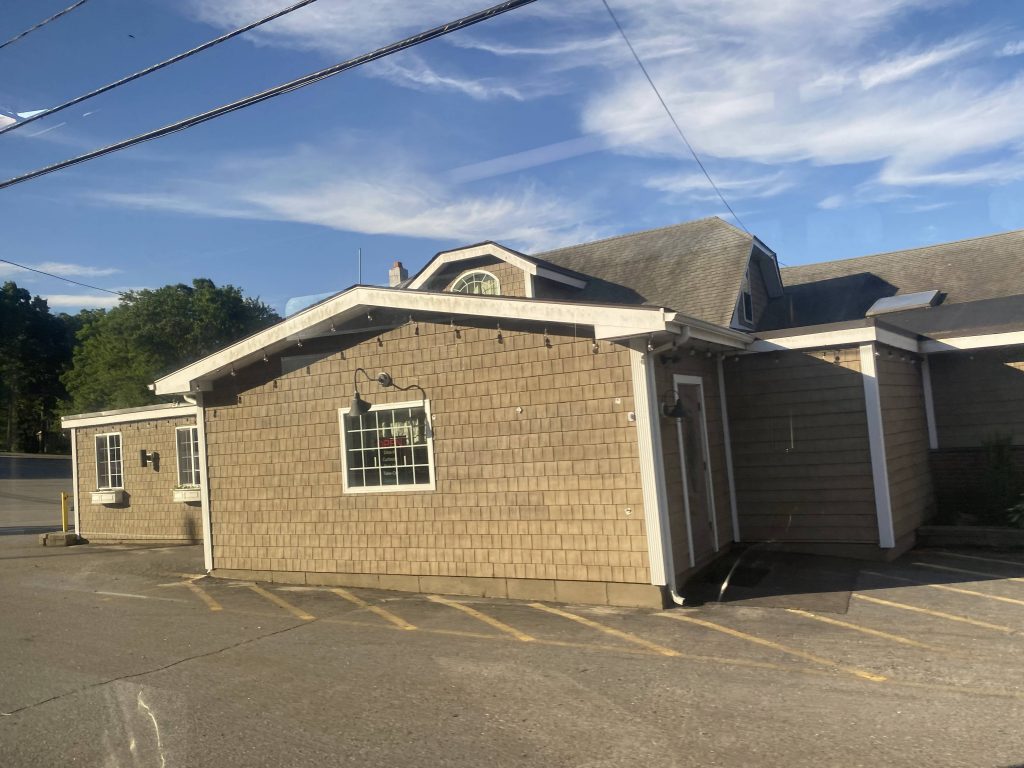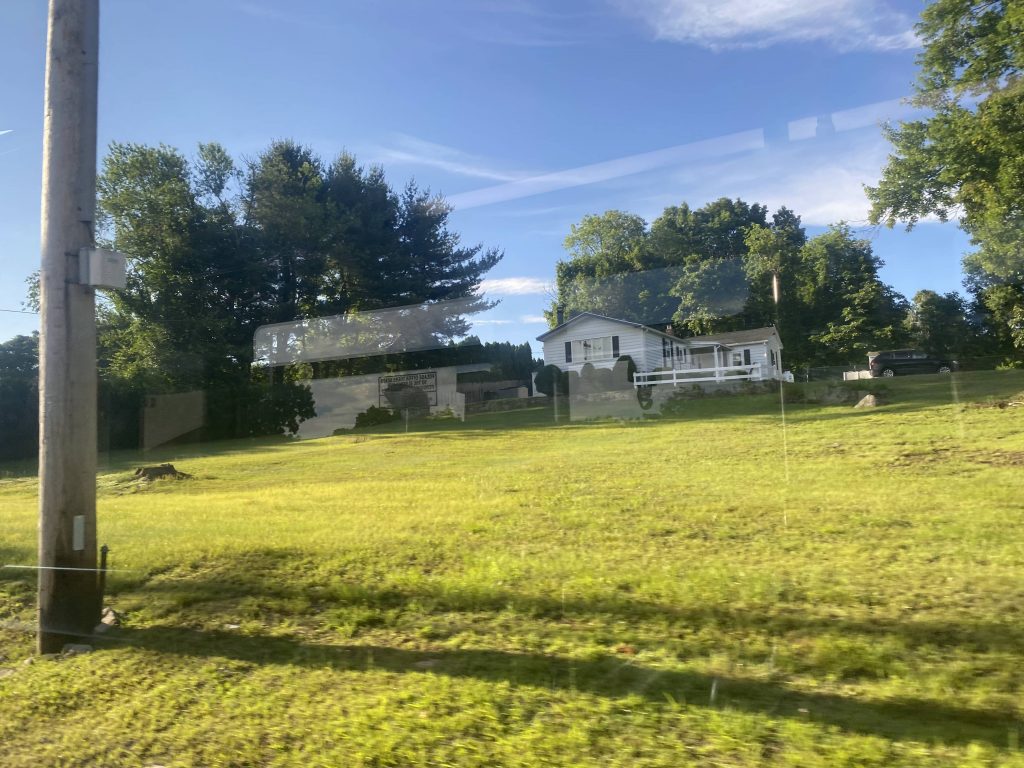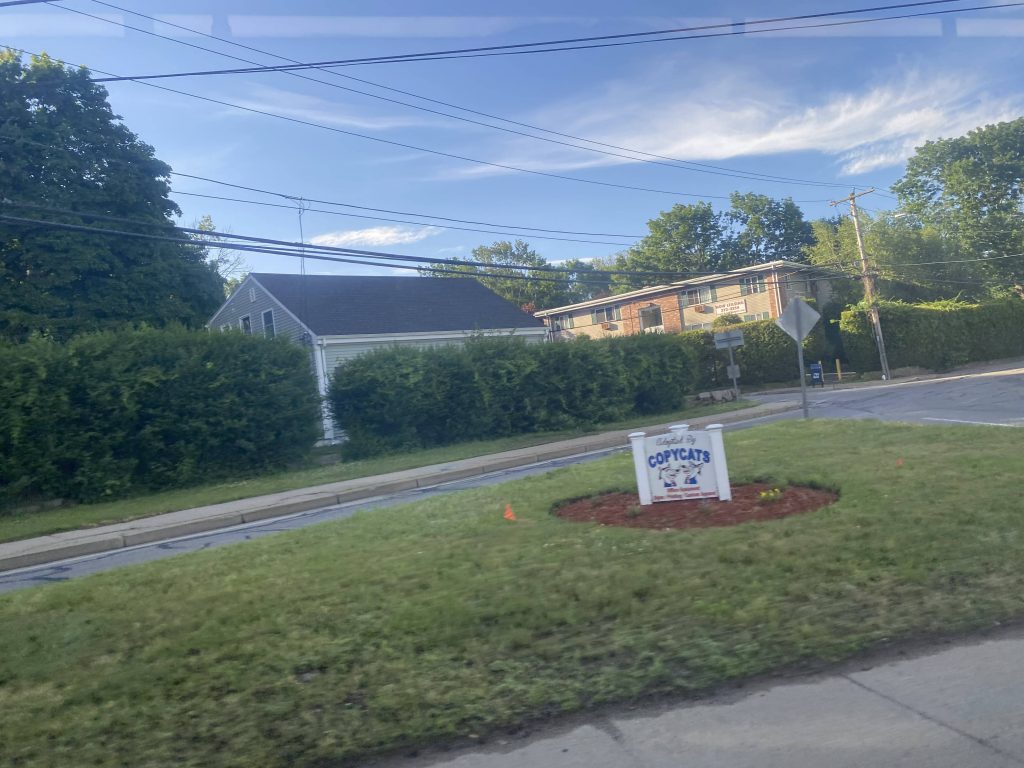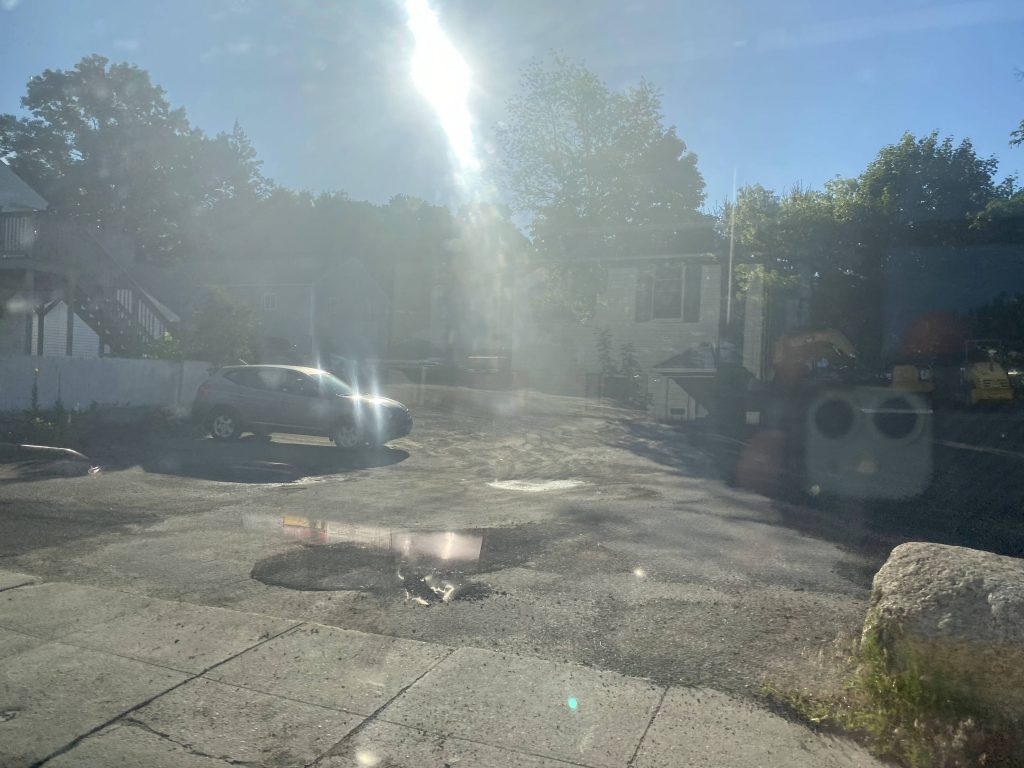 Moving upwards, we went through Arctic Village, providing a transfer to the 12X and 13. However, unlike the 29 that this route replaces, we went down Providence Street instead of continuing down Main. This meant, we got to pass by Jerry's Supermarket. Weirdly though, there's no bus stops here. Yeah, that's a headscratcher. From here, it was largely familiar territory, with the roundabout, and Providence Street across the river to Toll Gate Road.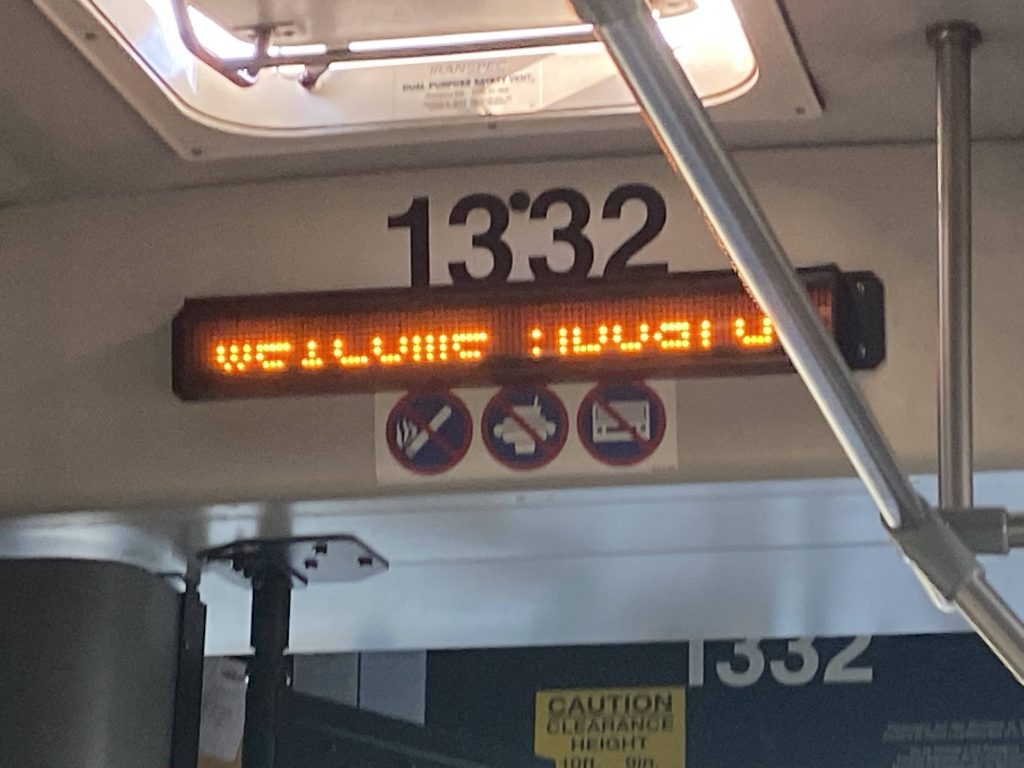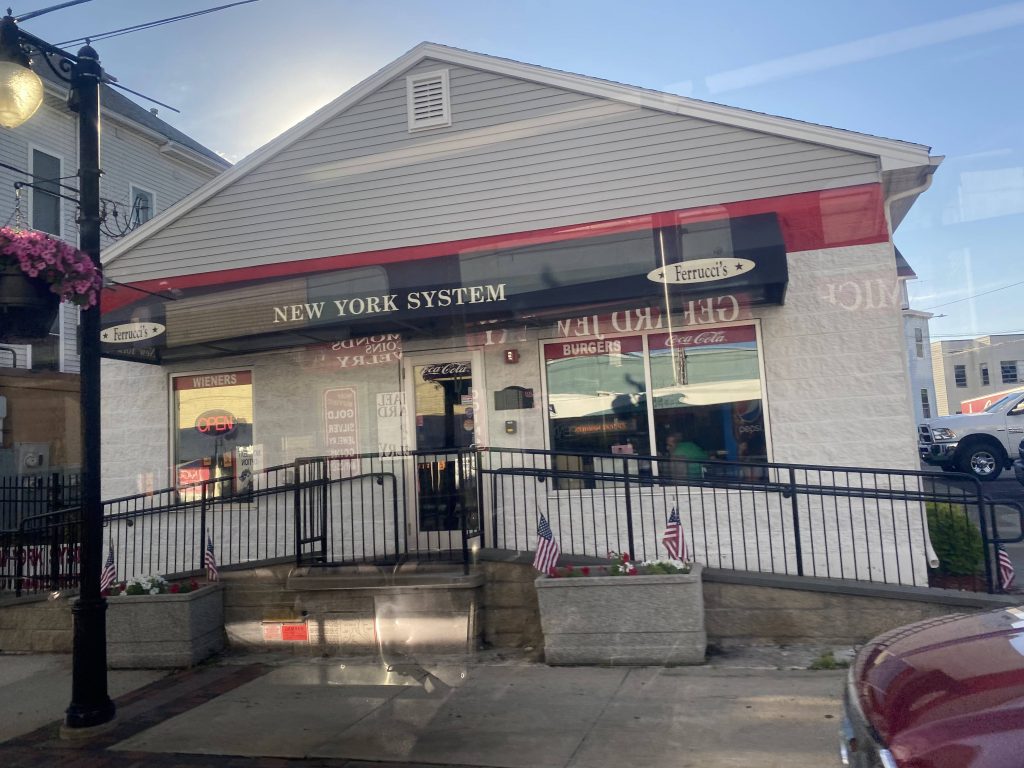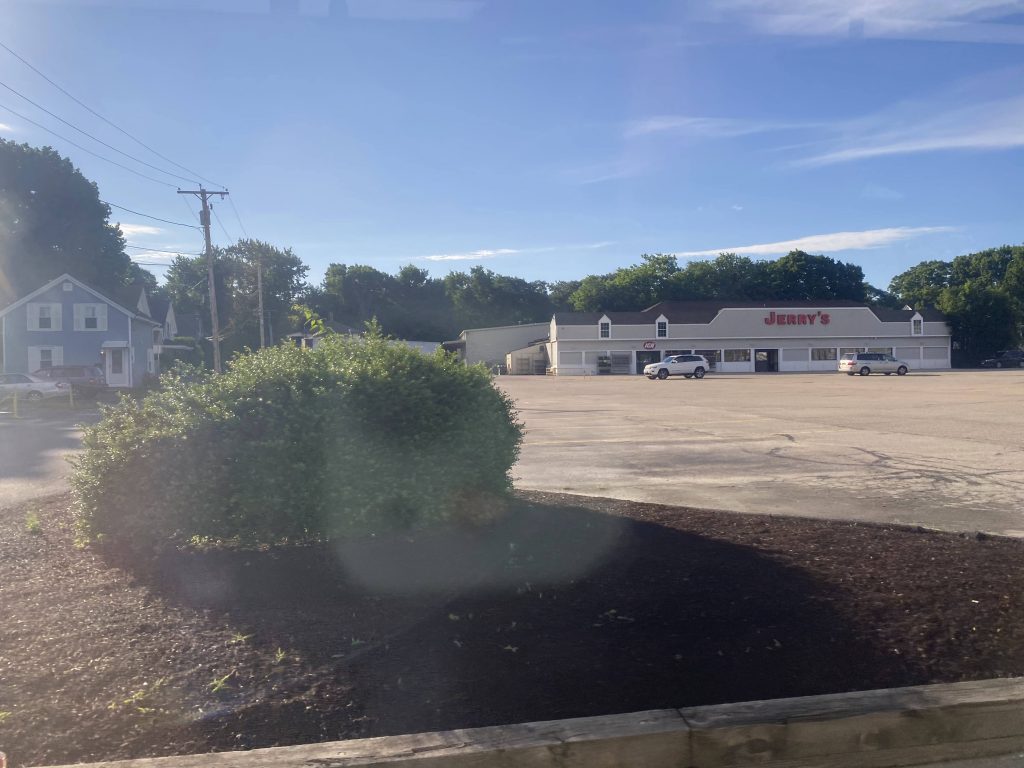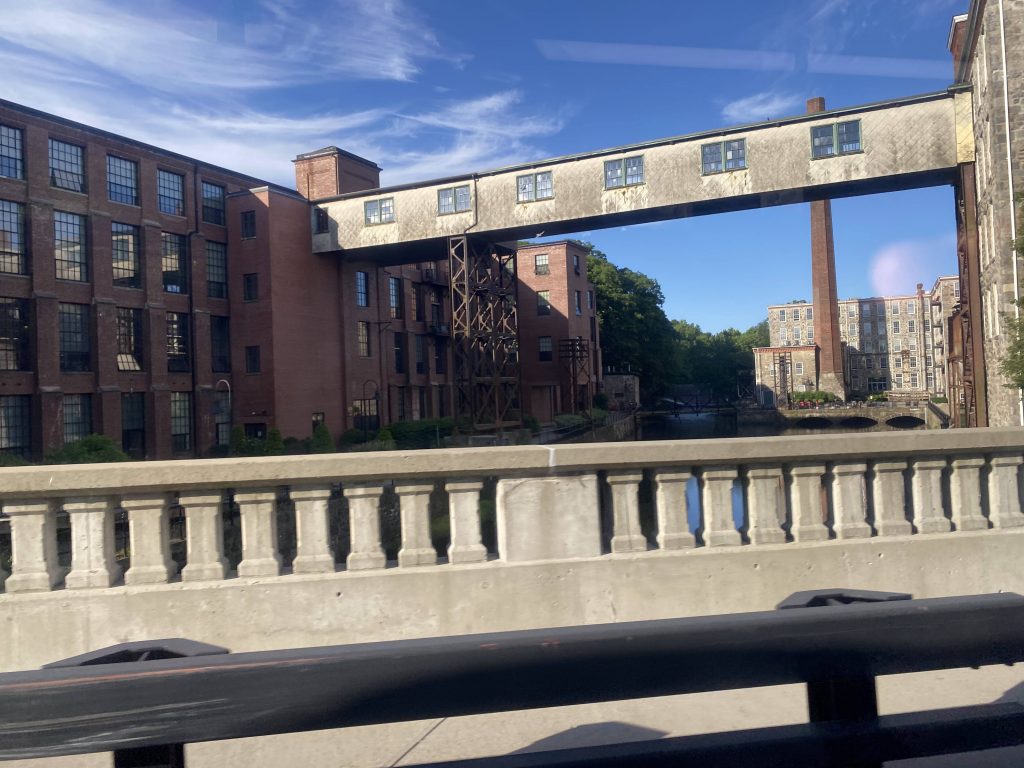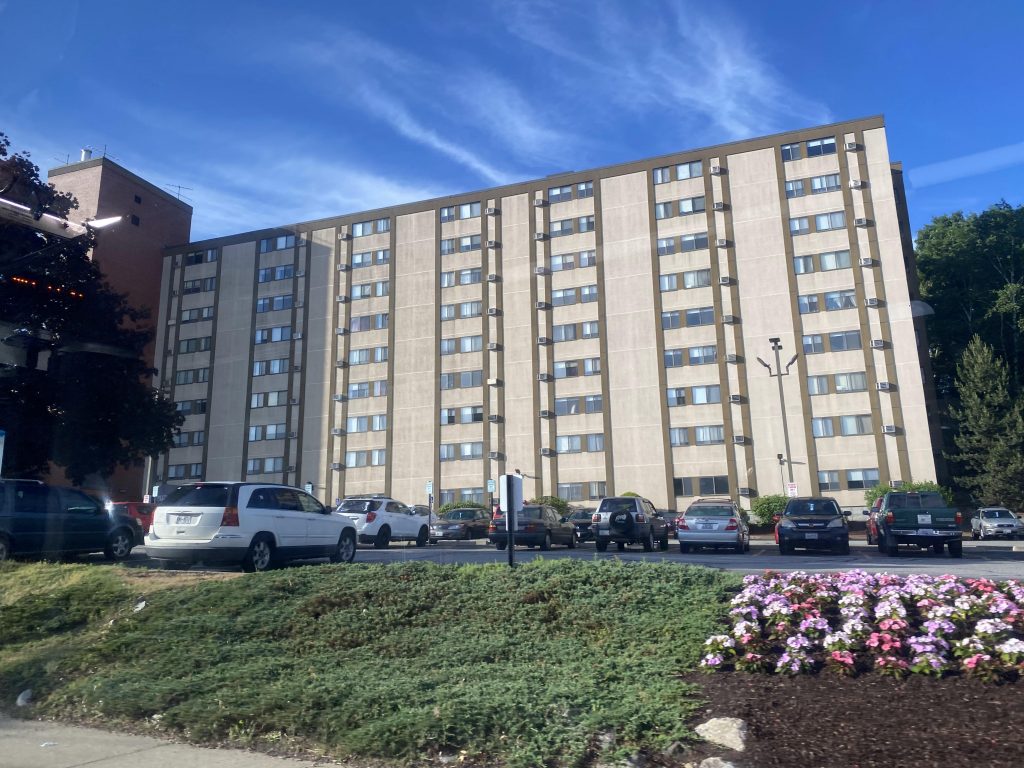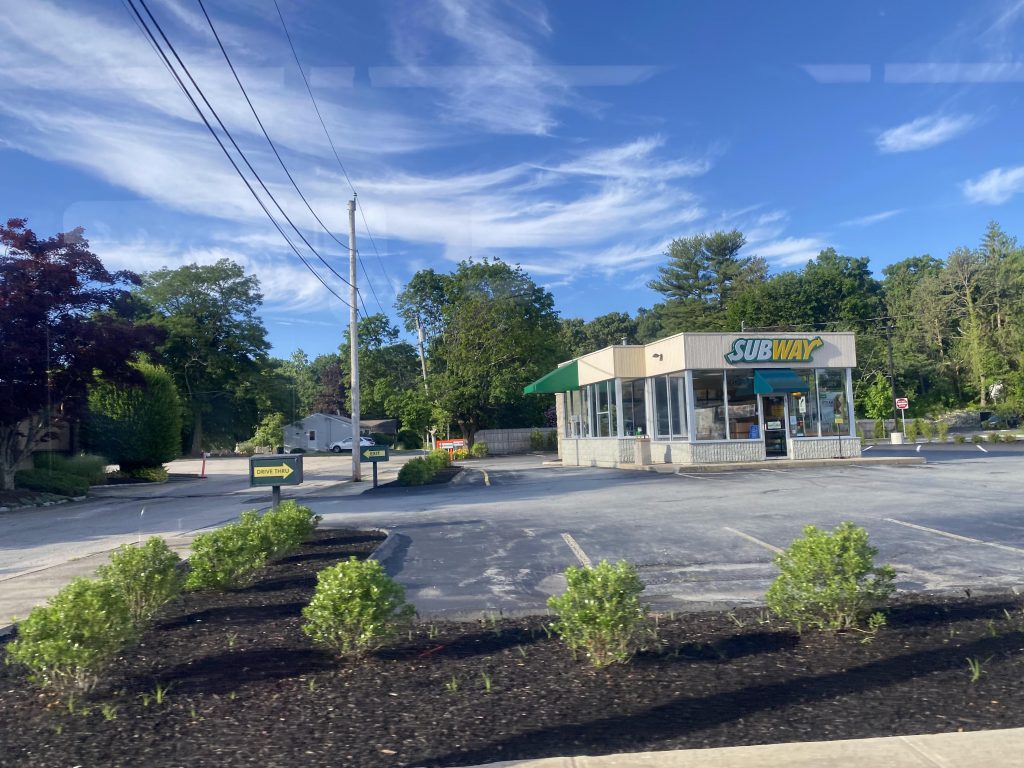 From here, we turned left onto Bald Hill Road, and a right down …College Hill Road??? Weird choice, RIPTA, but I'll roll with it. Yeah, so we kept going up, took a right down Commonwealth Avenue, and a left down the back entrance to CCRI, where the route finally ends.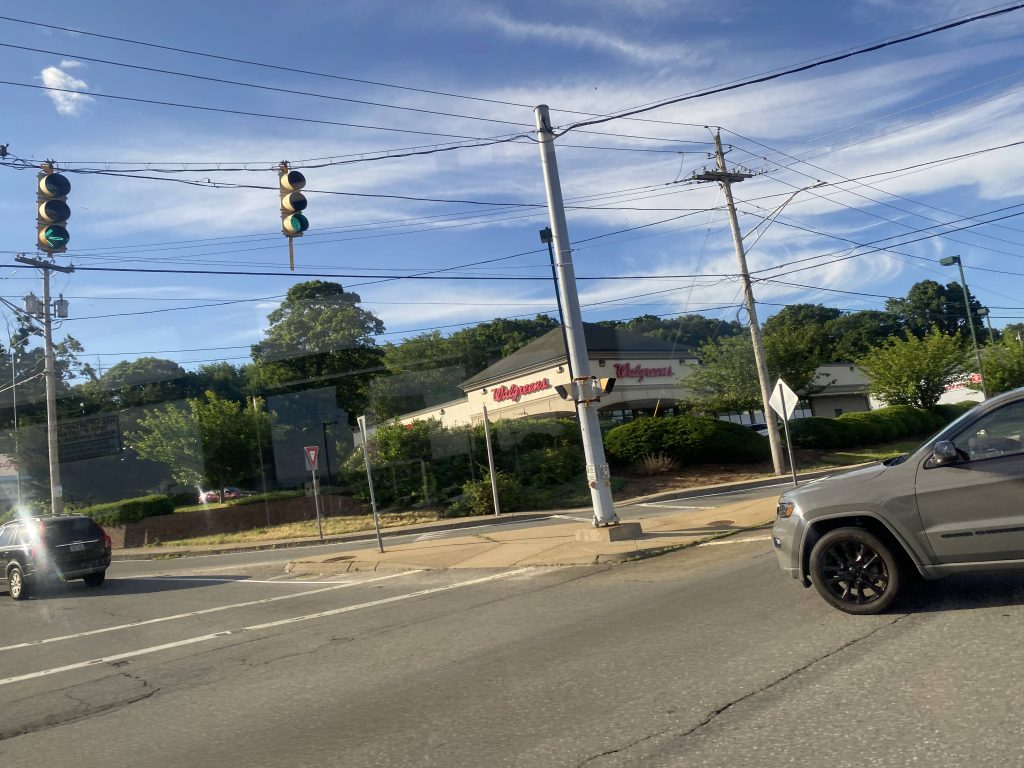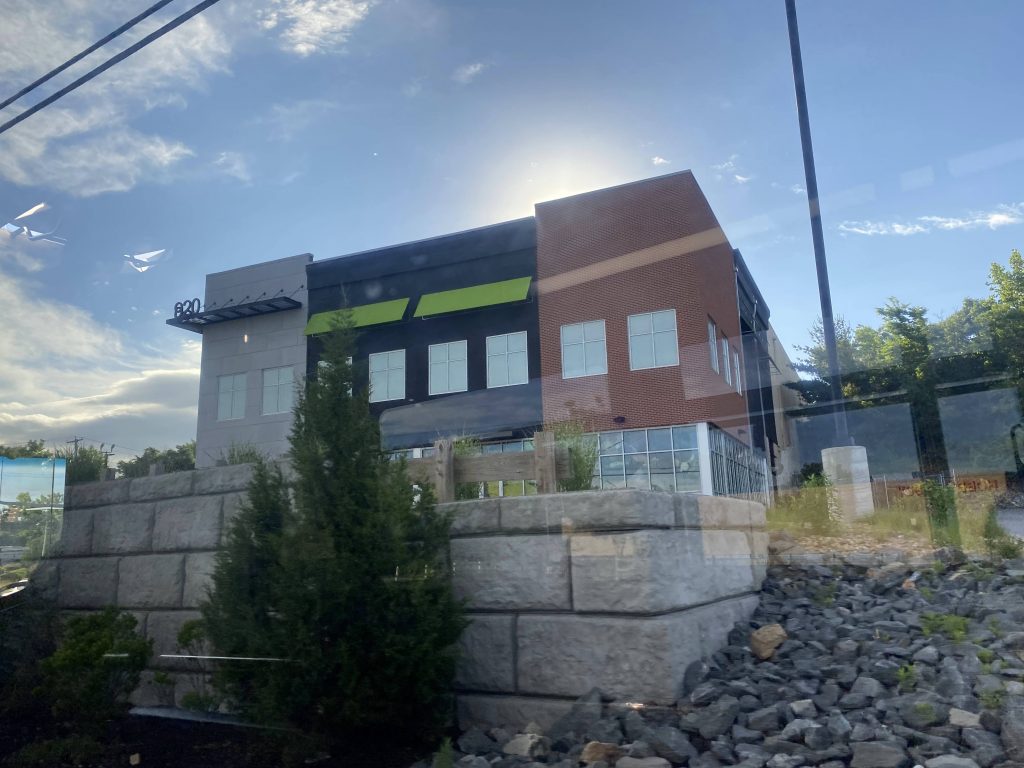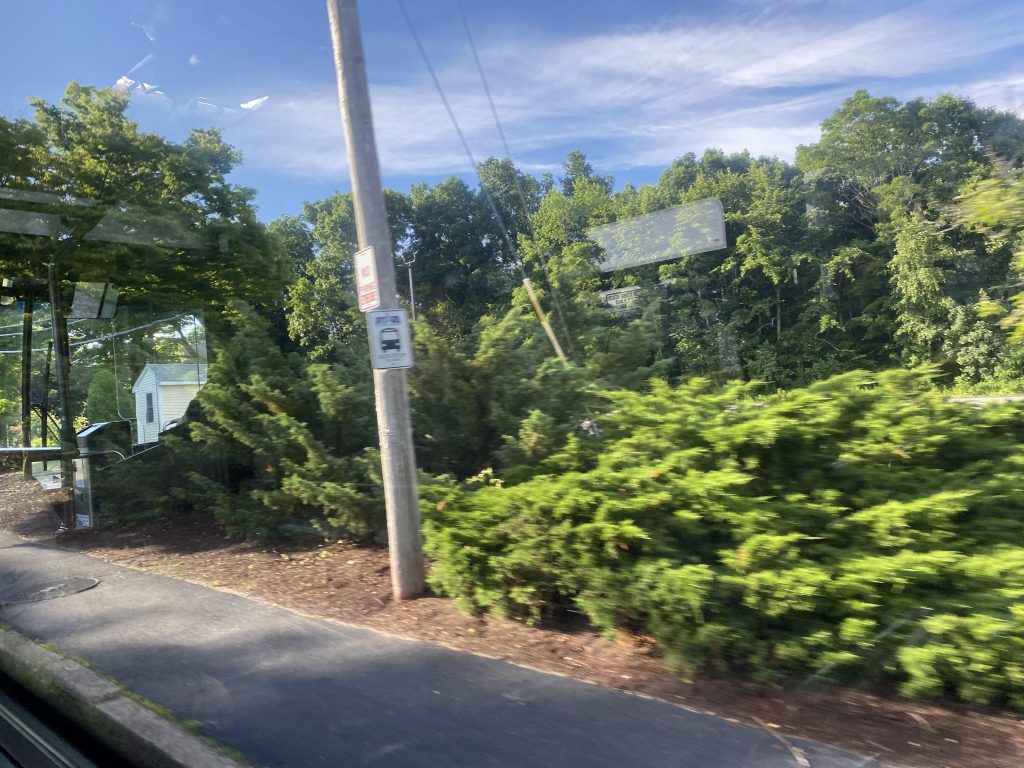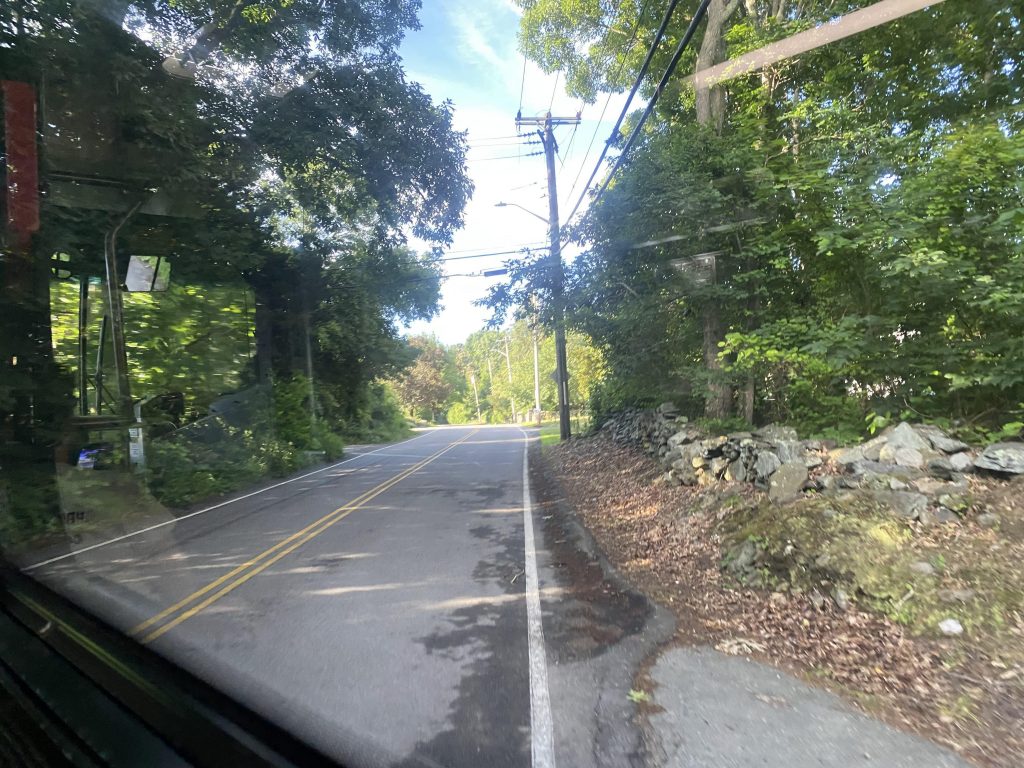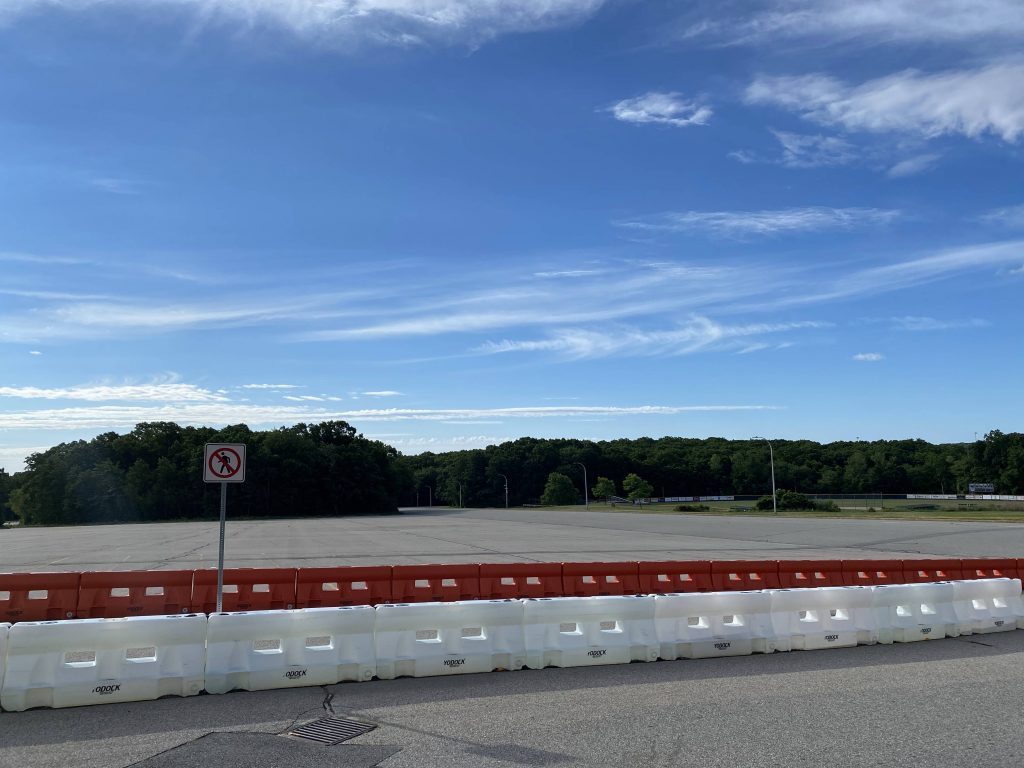 The good: It serves a popular shopping destination! It's also quite scenic, and provides a second route for Arctic. It also serves a couple of trails and recreational areas, with Briar Point Beach being not very far, and a fishing spot (which looks like it's regulared by a few locals) right by the bus stop on Tiogue Lake on Arnold Road.

The bad: The 90 minute headways. I mean, for starting out it probably isn't bad, but I feel like it'd hinder ridership a little. Also, why doesn't it serve Brookdale Assisted Living at the other end of Centre of New England? Now, I know this isn't RIPTA's fault (Walmart told RIPTA "no" for the 23, according to a supervisor I talked to the other day), but it's also a bummer it doesn't go into Walmart. As such, what were they thinking with making the buses bang U-turns at the Holiday Inn Express?! I digress on that. I'm also concerned about on-time performance later down the line, especially during the holiday season when Centre of New England can become a traffic nightmare.

Nearby points of interest: Centre of New England, the route's namesake! You have BJ's, Cracker Barrel, and Walmart nearby. There's also Tiogue Lake if you're into fishing, with Briar Point Beach being a short walk away. There's also Crompton (not Compton – that's a neighborhood in California with a not so savory reputation) and Arctic, as well as CCRI.

Overall, it's a decent enough route. Sure, the 90 minute headways are a bit excessive, but that's what happens when you have only one bus assigned to a route. It's pretty decent though, and quite scenic too. And, as such, I hope RIPTA doesn't shaft the route and instead improves upon it in the future. I mean, there's some hope since it's only day one.

Rating: 7/10