Alrighty, the 54! So, this route is the only link to Providence from Woonsocket, and one of two from Lincoln (or, at least, from Twin River and the CCRI campus). So, surely nothing can go terribly wrong with a bus passing right through the cursed college campus, right? Right??????
(WARNING: all caps rant ahead. Proceed with caution)
So, I ended up riding this route as my way of getting back from riding the Woonsocket Beach Bus. And, I'm sure judging by my tone at the end of that and in the previous paragraph on this very post, you (the reader) can probably tell I had a horrible time with this route. Well……

THAT'S BECAUSE SOME FUCKING BUS DRIVER DECIDED NOT TO SHOW UP FOR WORK, AND POSSIBLY BECAUSE A BUS BROKE DOWN AND NOTHING WAS SAID. AND NOT ONLY THAT, IT WAS TWO FUCKING BUSES IN A ROW THAT NO-SHOWED!!! AND WITH THAT, THAT LEFT ME, ANOTHER MAN, AND A LADY SITTING FOR TWO AND A HALF WHOLE FUCKING HOURS. LIKE, WHAT THE FUCK RIPTA?! YOU HAVE THE ONLY WAY TO GET OUT OF WOONSOCKET, SHOWS UP HOURLY ON SUNDAYS, AND IT DOESN'T EVEN SHOW UP NOT ONCE BUT TWICE IN A FUCKING ROW. THAT'S WHORESHIT! EVEN IF IT FUCKING BROKE, THE LEAST YOU COULD DO IS PUT OUT A TWEET ON TWITTER SAYING "Bus #1669 on route #54 (Lincoln/Woonsocket) has experienced a mechanical failiure and may be late. We apologize for the inconvenience." LIKE HOLY FUCK!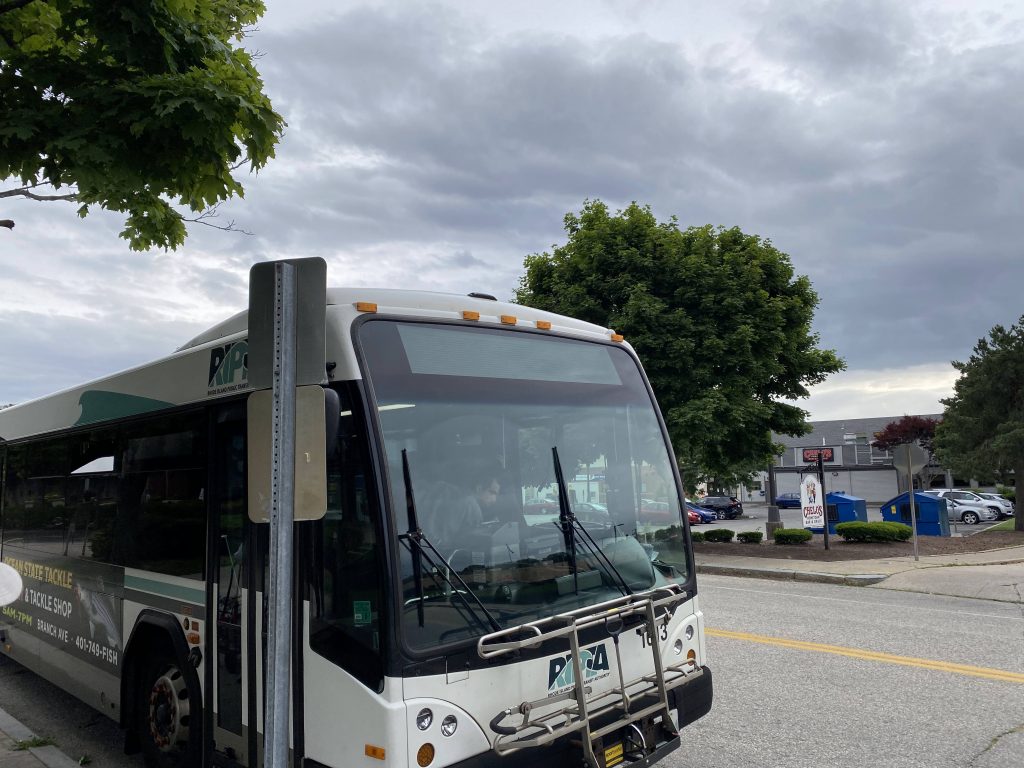 Eventually, the 6:50 pm departure bus arrives and does its break, and is met with fanfare. Once 6:52 arrives, the driver opened the door and we all got on, and we were off to the races – for real, this time!
Now, Woonsocket is one of those kinds of towns, which is full of one-way streets. It, like West Warwick, has also seen better days. As such, the starting area of the 54 is a one-way and is only served inbound (conversely, the other way is also a one-way, going into John Cummings Way). Going down Social Street, we pass by a bunch of businesses and go through downtown Woonsocket, which reminded me a little of West Warwick. A few people got on the bus along the way at each stop, and we turned down Providence Street, booking it. We then hooked a left down Smithfield Road, passing Park Square, then deviating into Dowling Village, which looked like a lite version of Centre of New England.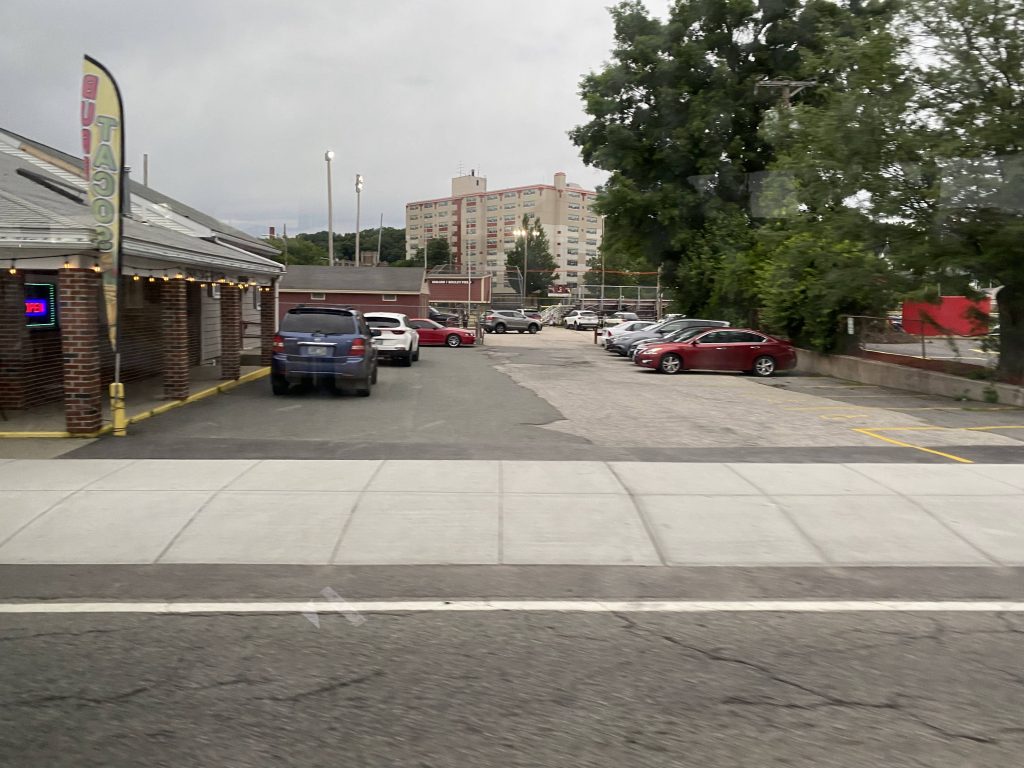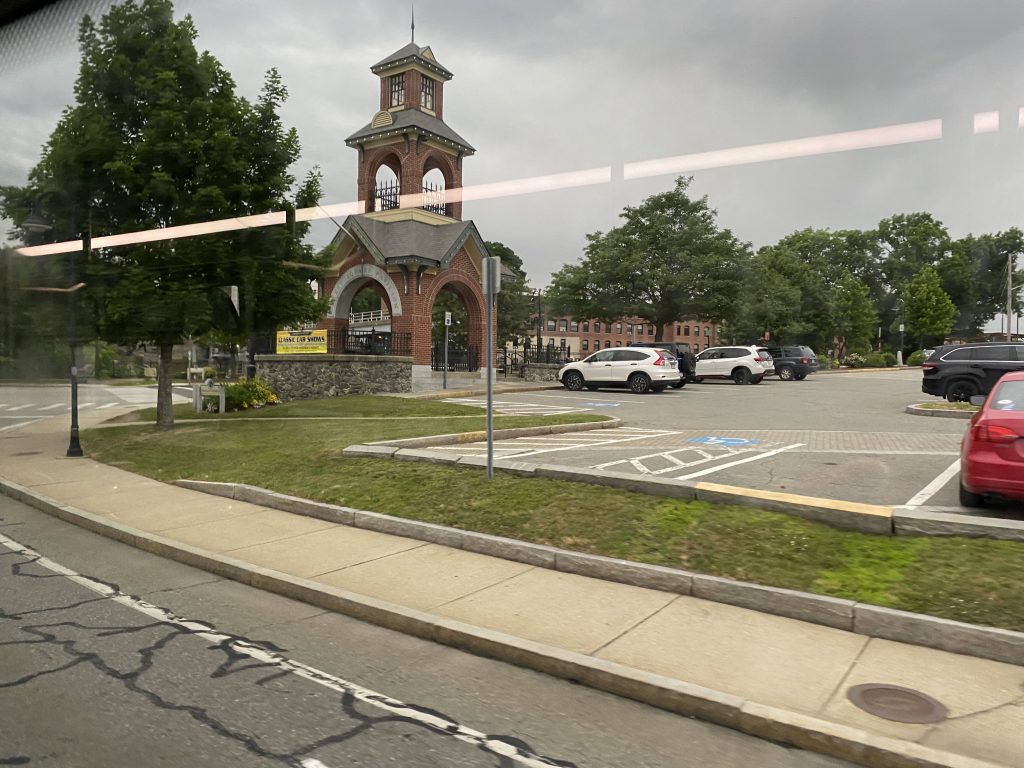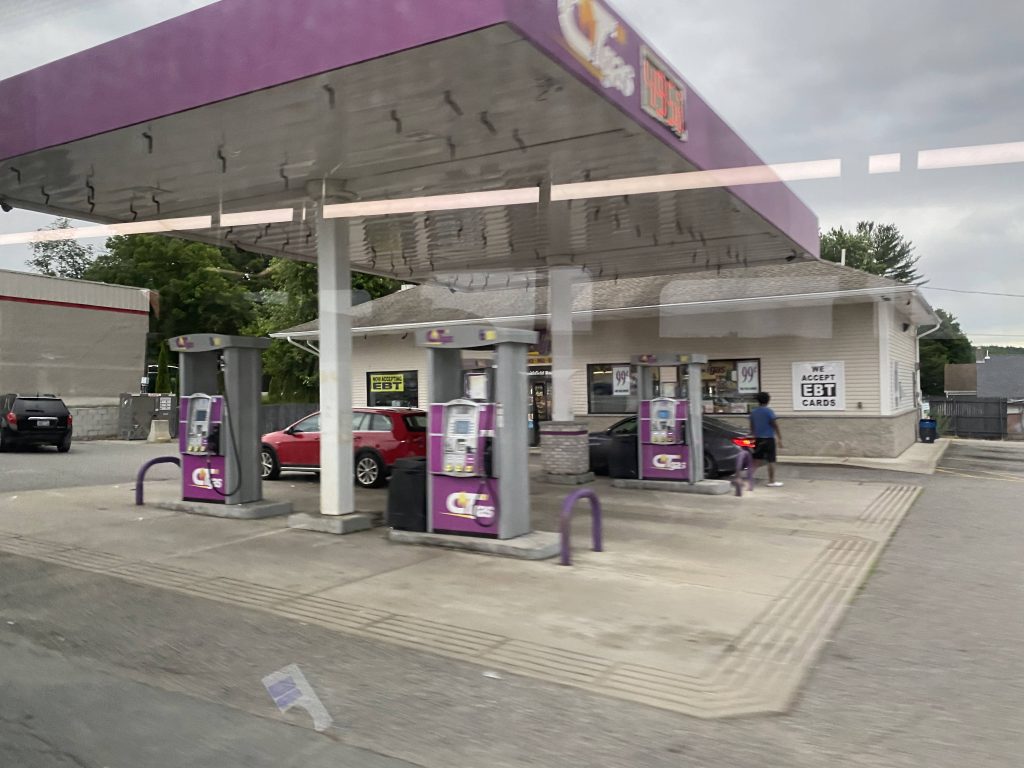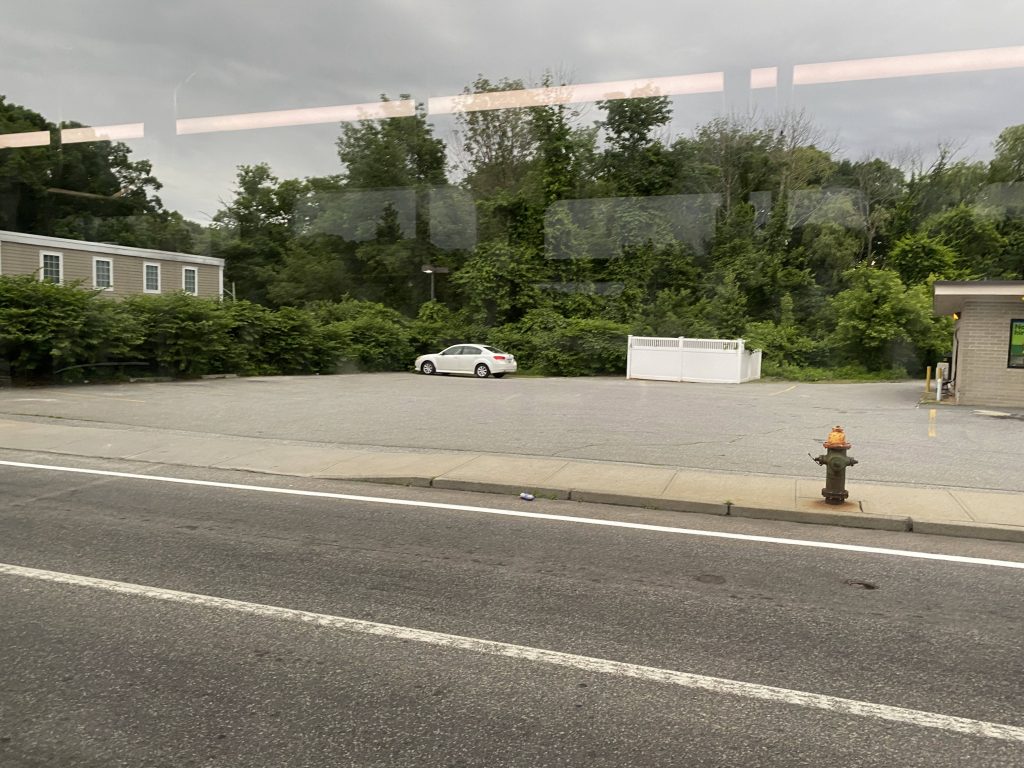 After the deviation, we went express onto RI-146, however this section had a red light. And, weirdly enough, someone actually got off here. I'm not sure how you're expected to easily cross the street, but whatever works.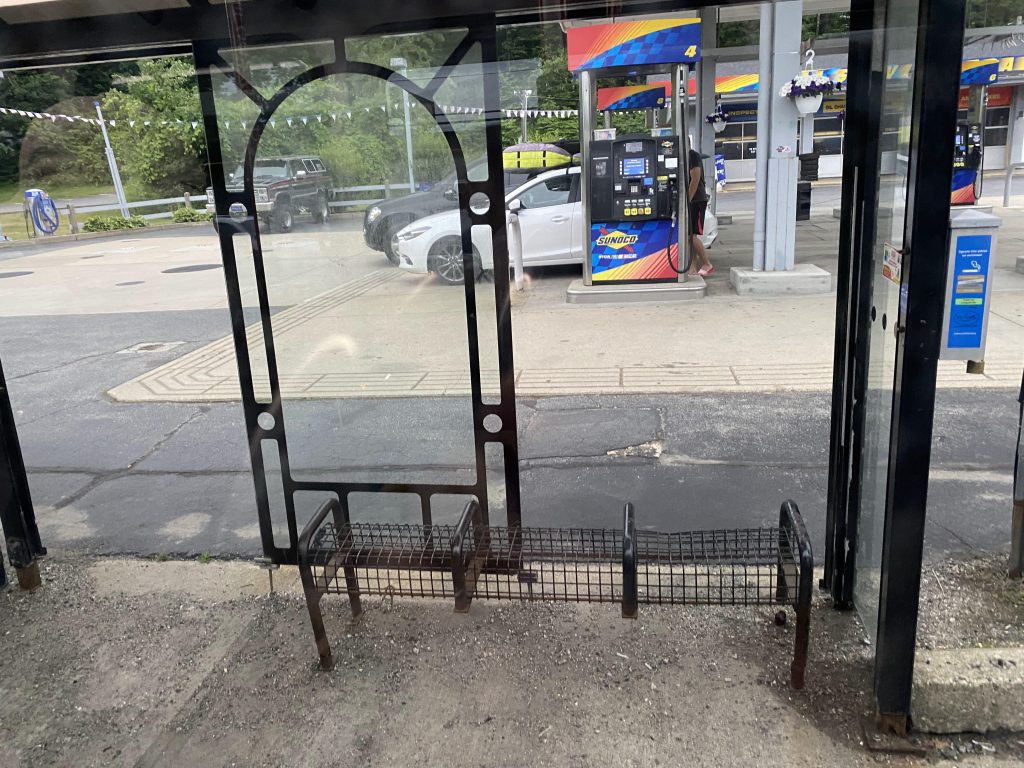 We kept going down then took the exit onto RI-116. Oh my, another deviation! This time, the Lincoln Mall. And it felt like deviation hell. Like c'mon, I have a connecting bus at 7:45 at Providence Station! Stay tuned to find out if I made it. So, we went through the mall's front side and got back on RI-116, and hooked a left or two. Now, we deviated yet again! This time, into the industrial park. A new deviation actually just got added here, to Greystone, however it's peak hours and weekdays only, and it was done to promote the new Wave to Work program, which is intended for employers to cover transportation costs for their employees via the Wave app and cards.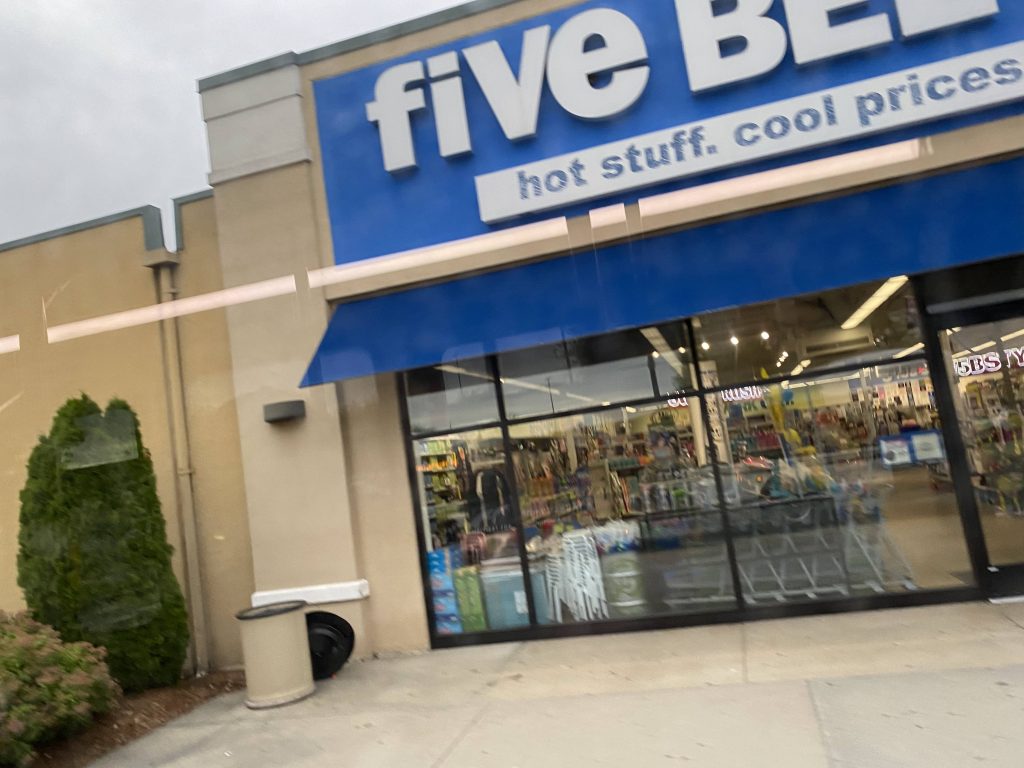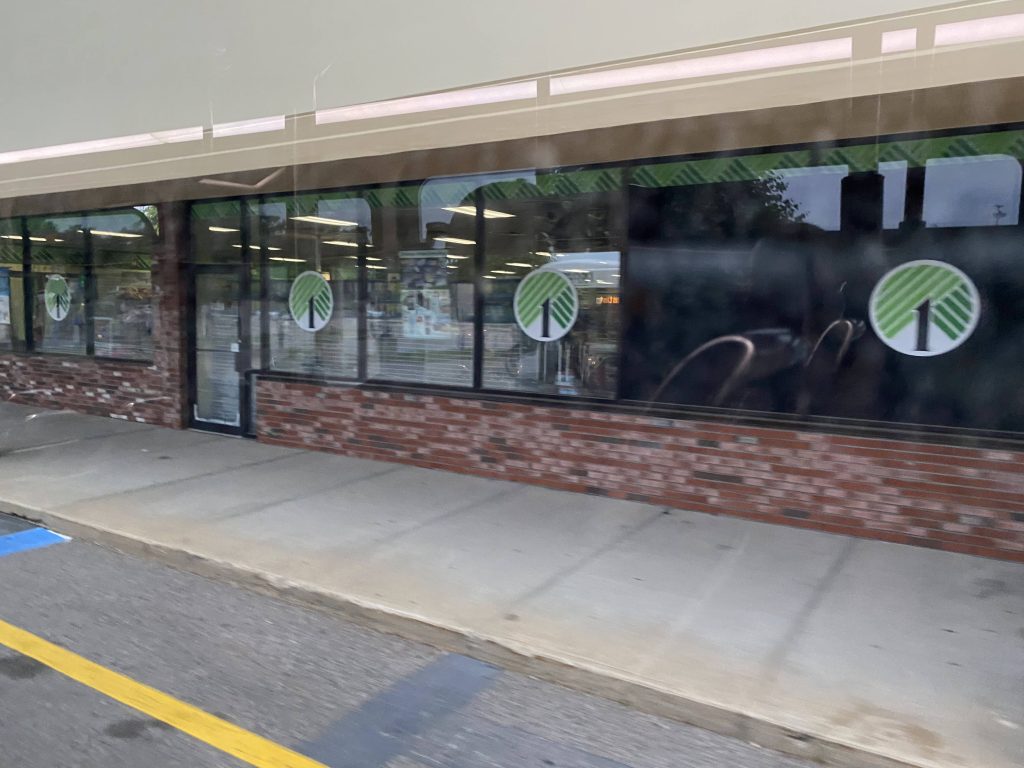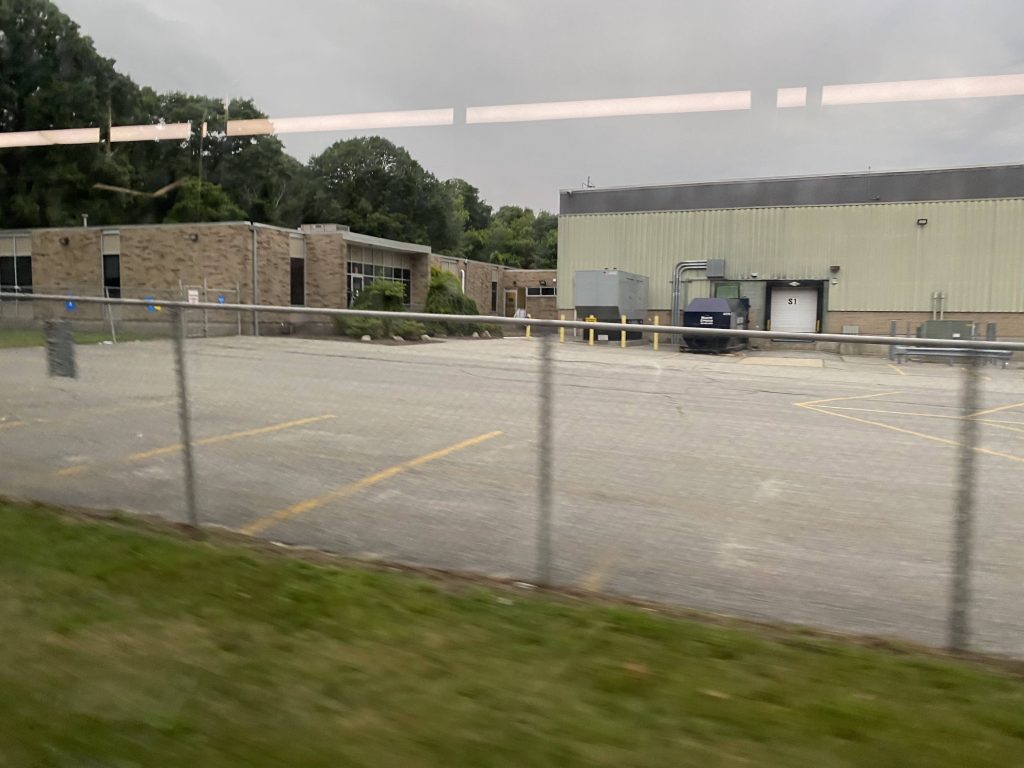 Oh god, another deviation. This time, …the CCRI Lincoln campus? Huh, guess the driver's new and didn't realize he wasn't supposed to go here. Well, whatever. However, we were quickly reaching the make/break point of my connection for the 66: Twin River Casino. And oh boy, not only was the bus packed, to where there were no seats left, the driver also had to help out someone in a mobility scooter. Someone also started giving the driver a hard time over a no show on the 31, which wasn't in their control. From here, we largely went express down Old Louisquisset Pike and onto 146 again. The lady next to me asked where I was going, and I just said I was heading to the Warwick CCRI campus and trying to connect with the 66 at 7:45. It was 7:35 at the time and I was cutting it really close. And, when we got off at Admiral Street, it was 7:40. Oh god.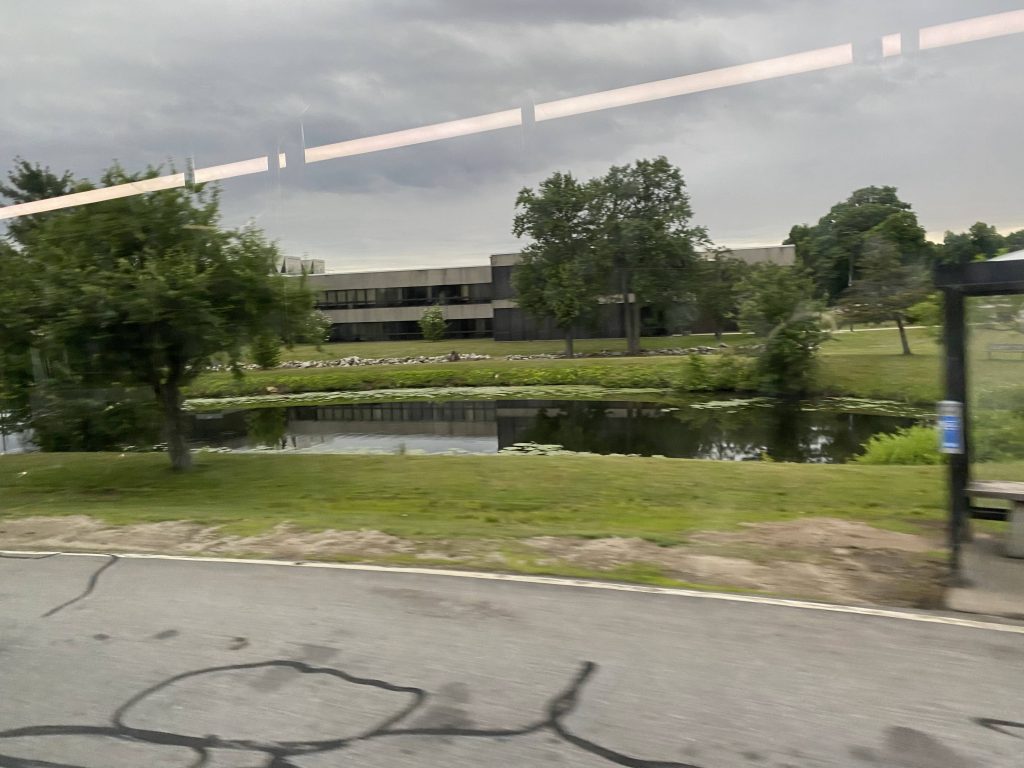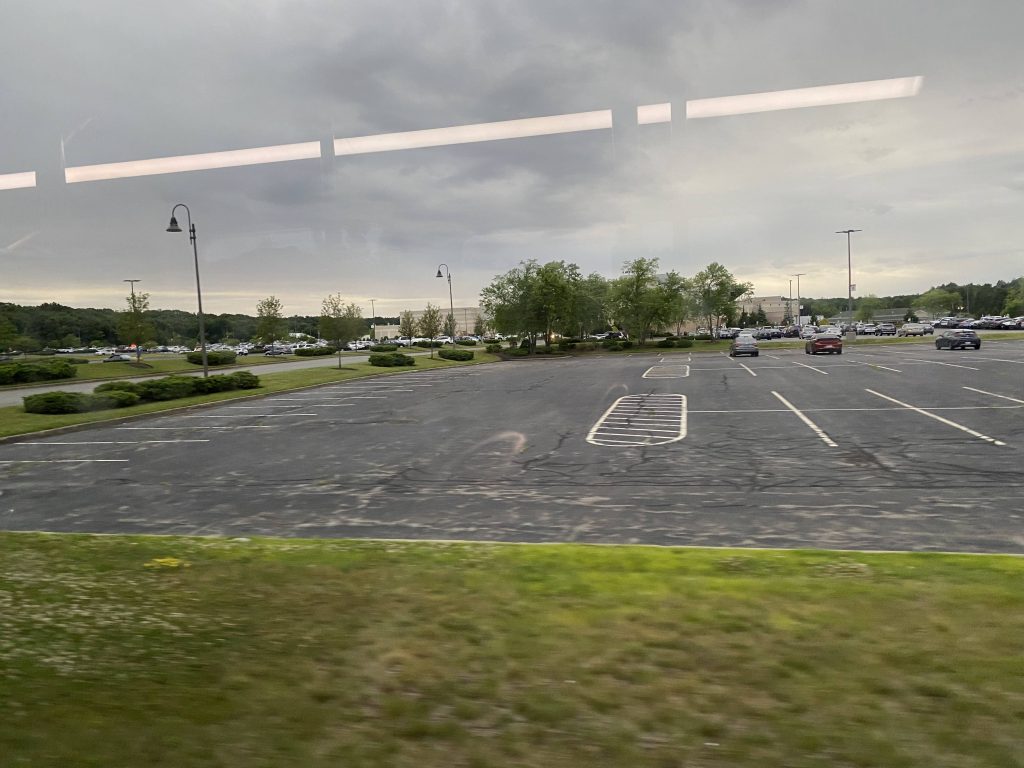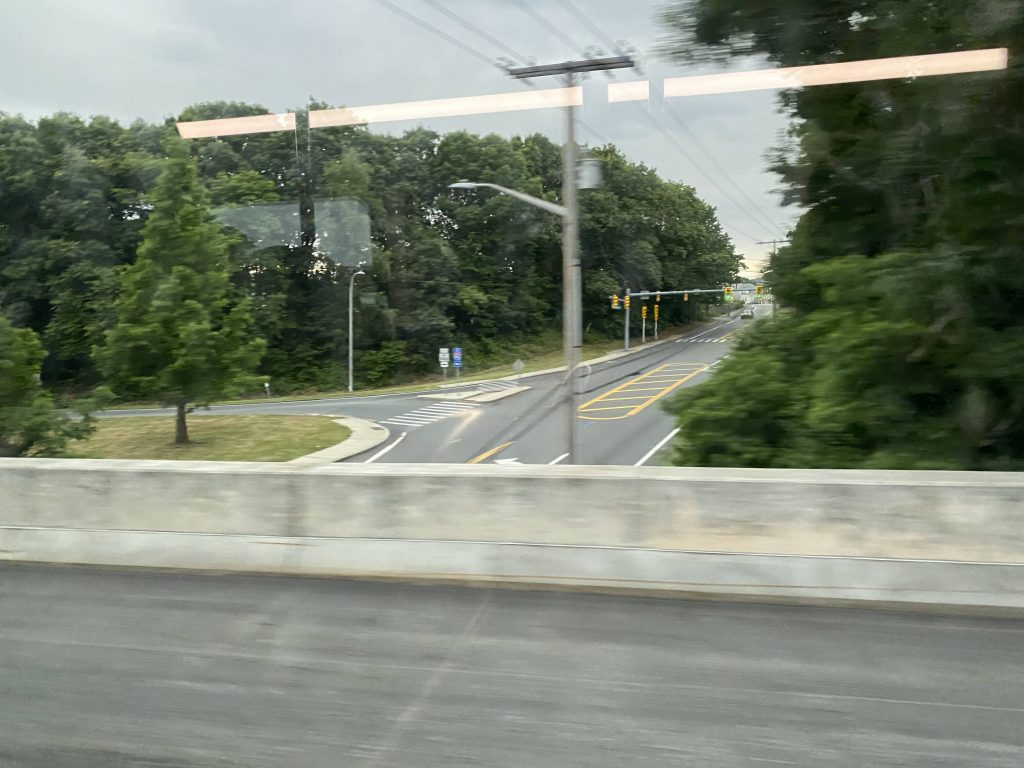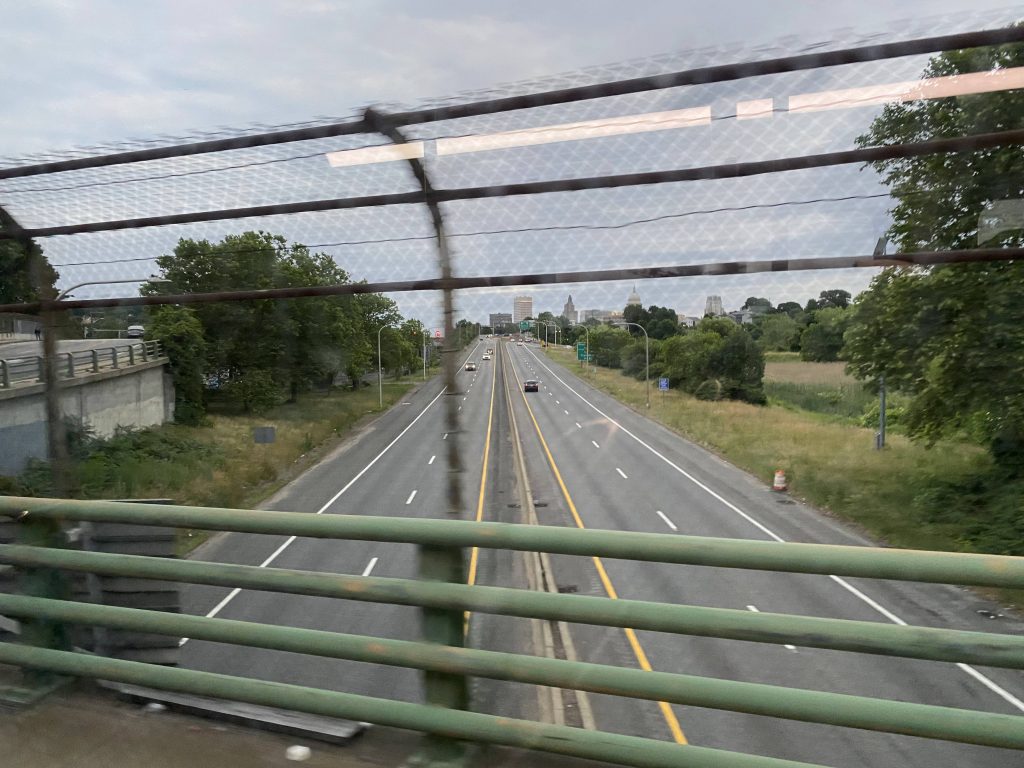 The driver then started dropping everyone off slowly, giving me enough space to get out and wait at the door. Oh please, let it happen, I thought. And eventually, 7:43, we pulled into the train station. I have never pulled that stop request cord so forcefully and got off the bus so fast. Alas, I made my connection. Meanwhile, the bus kept going to the hospital via Kennedy Plaza and Dorrance Street. Also, bless the driver, for having to put up with the crap he got.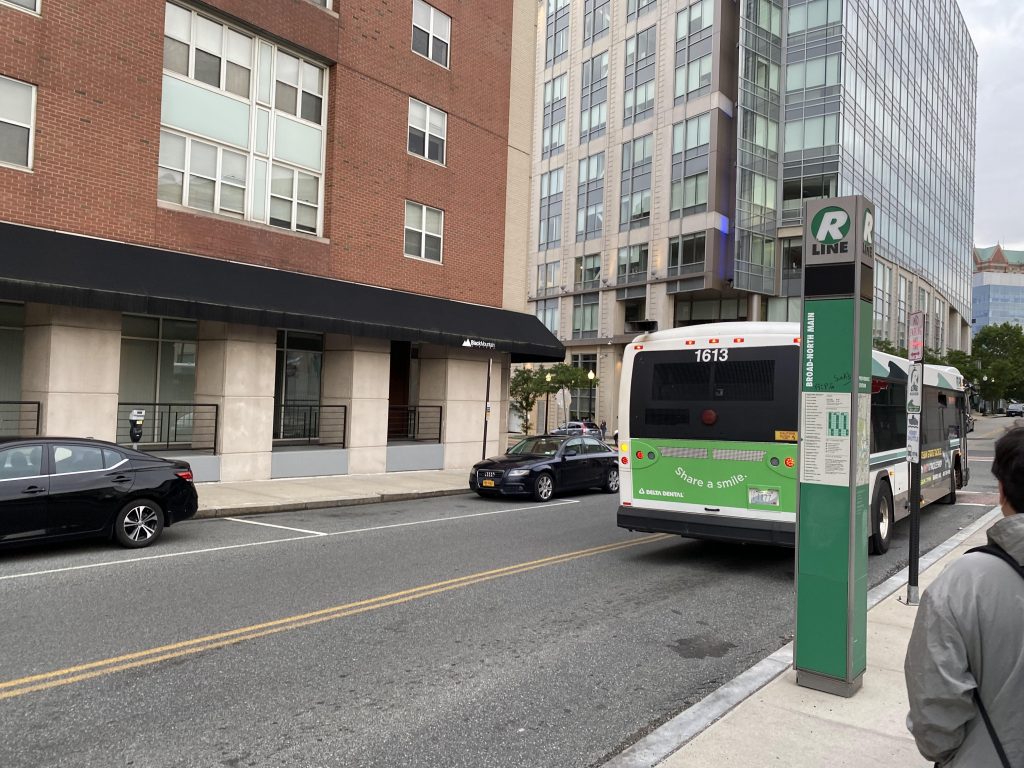 The good: It's a mission-critical link, between Providence and Woonsocket, as well as Lincoln and North Smithfield.

The bad: It suffers REALLY BADLY from on-time performance issues. Most of the time, it's the industrial park that kills it with the 18 wheelers blocking the street. There's also traffic on weekdays on 146 that can become problematic, along with traffic going into Woonsocket. And, the 1 hour headways on Sundays can be an issue at times (30 minutes on weekdays, 40 minutes on weekday nights, and 50 minutes on Saturdays), especially should a bus no-show! I was nervous about not connecting at CCRI to the 13/23 (btw, the 13 no-showed too, but the 23 didn't no-show thankfully).

Overall, it could be a good route. Just take the industrial park deviation out, or leave it as rush-only (or every other trip). It's also important that in case something happens, there's an alternate bus route out of Woonsocket (e.g. via Cumberland and Pawtucket) should the bus no-show. As such, due to the no-shows, I'll also dub this one particular ride, the ride from Hell. I'm not holding the no-shows against the route, as that's more a RIPTA staffing issue than an issue with the route itself. The route itself, though, is……

Rating: 6/10