Alrighty. So, I'm not in a position to ride this any time soon due to the seasonal nature of the route and the fact getting into Connecticut is relatively cost-prohibitive for me, however I'll try to write about it like it's an On the Rails post. (by the way, do give Eliot's On the Rails entries a read if you get the chance!)

So, the scheduling of the route is simple enough. It runs hourly, and the schedule page gives the times past the hour that the trolley stops at the various destinations along the loop. No layover time at Hammonasset Beach or the East End. However, pretty much every timepoint is served both ways. What's the routing like? Let's see.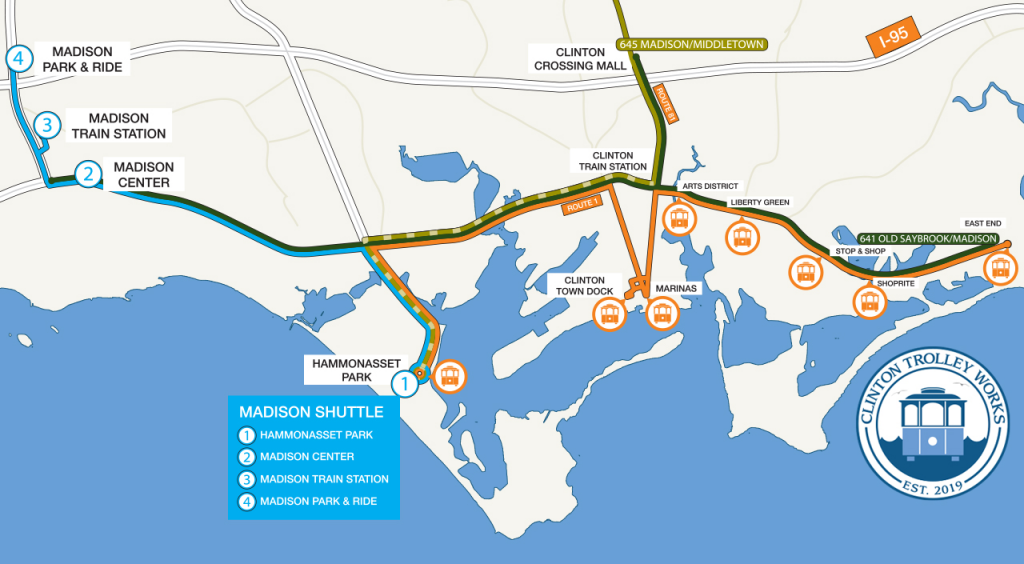 So, the trolley begins at Hammonasset Park, goes up the access road, takes a right down U.S. Rte. 1, and then deviates. Fortunately, this deviation (on paper) seems useful since it serves a bunch of marinas and the town dock, where people would want to go. It deviates again to Clinton Station for a connection with the Shore Line East. From here, it goes down U.S. Route 1 towards Old Saybrook, serving a Stop & Shop and a ShopRite (with deviations for each?!), ending at "East End". Yeah, idk what's here but I think it bangs a u-ey and turns around.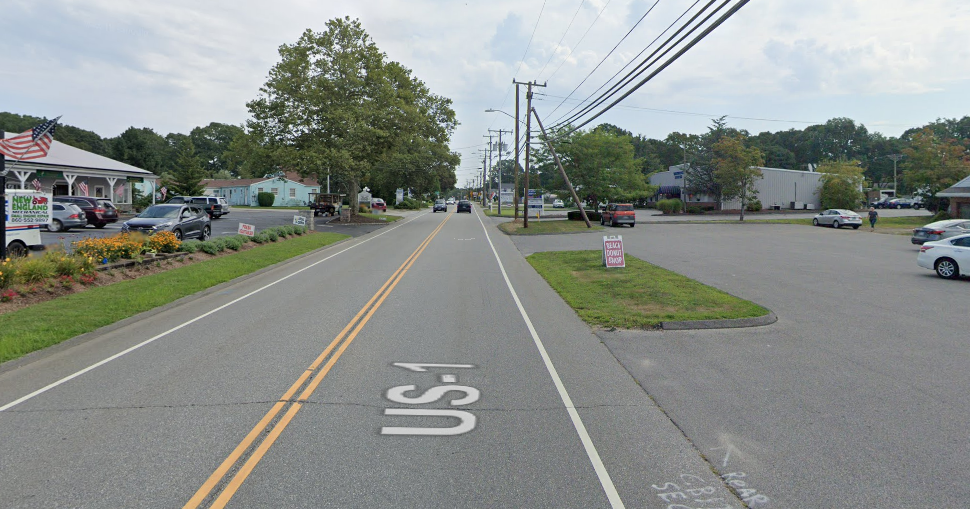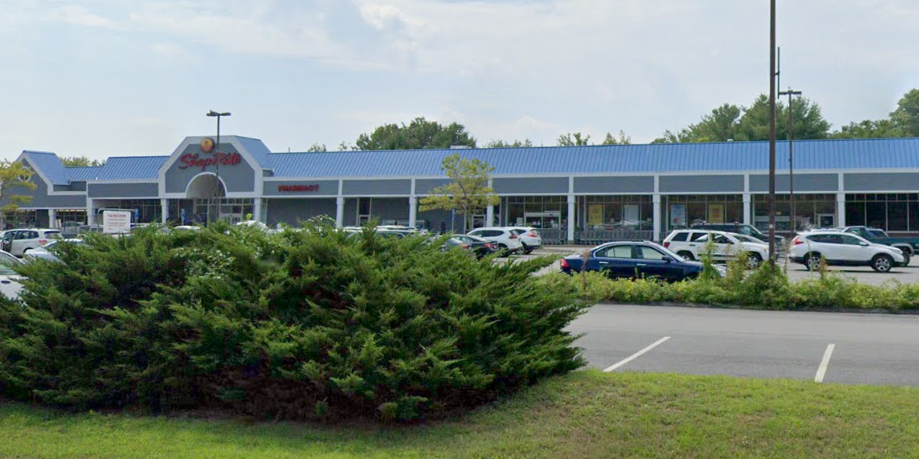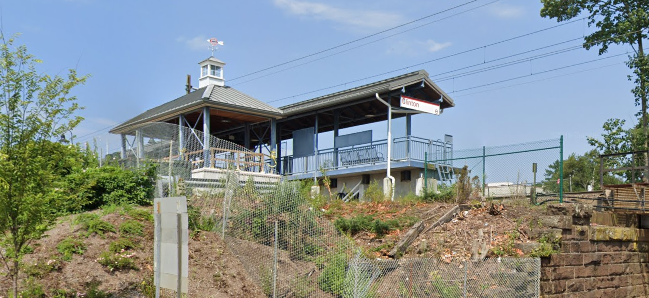 The good: Well, on paper, it looks like a good tourist loop for a small coastal town like Clinton. I'm not familiar with the area myself (stay tuned for the SLE station review!), however I'm gonna inevitably end up here a few times. The schedule is consistent with the bus running in a loop. And hey, unlike the rest of 9 Town Transit, the Clinton Trolley actually runs 7 days a week during the tourism season.

The bad: Well, the bus can easily fall behind in scheduling. Again, I'm not familiar with the area so I don't know how bad road traffic can get on Route 1. Also, some of the deviations are headscratchers. Why does a tourist trolley need to deviate into two supermarkets? I'm sure some locals use it for that, but like, just have normal 40ft buses deviate in there instead. And, why is the website advertising it stuck in 2021?!

Nearby points of interest: Well, there's Clinton's town center and the park! I'm not familiar with the area but most people would likely want to go to those places. Plus, there's the train station for railfans.

Overall, it's a decent concept on paper. And I'll have to go out of my way to ride it myself some time next season. That is, however, if it's running next season. And, if I do get the chance to ride it, stay tuned for an entry on that.

Rating: 7/10