John Quincy Adams was the 6th president of the United States. He was known for a few things, but the most infamous thing he's known for (to my awareness) was the election of 1824. The election of 1824 was the only time, that I'm aware of, that the Electoral College got sent to the US House and Senate.

Now what the HELL does that have to do with the price of tea in China? Well, I'll tell you. They named the largest parking garage on the MBTA after him!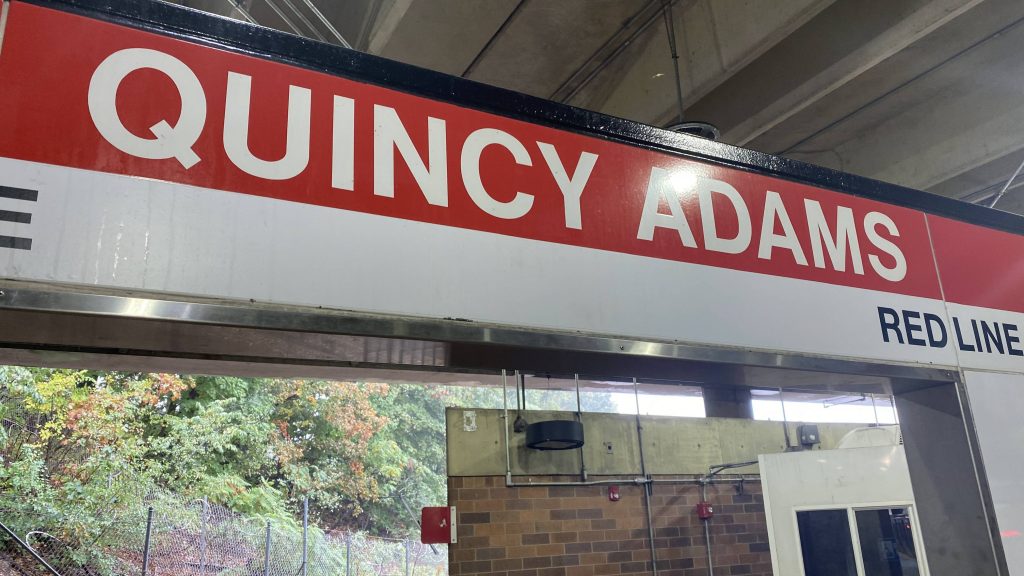 Alrighty, well, it's a park & ride. You got benches and it's sheltered with an island platform. The Old Colony and Greenbush Lines run through a single track through here as well, and speaking of which the Greenbush Line splits off just past here. The mezzanine isn't much to ring home about, you have CharlieCard machines and the elevators. Street access? Go all the way up to the 5th floor and follow the sign to the Independence Ave. entrance. Nice, that there's local neighborhood access to such a monolithic structure. And no, not much in the way of bus service to here.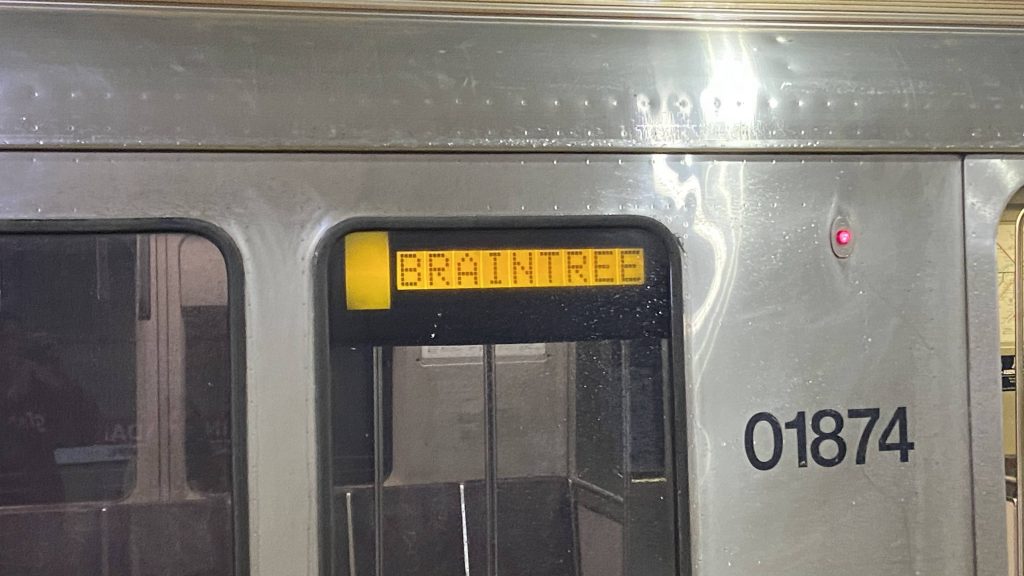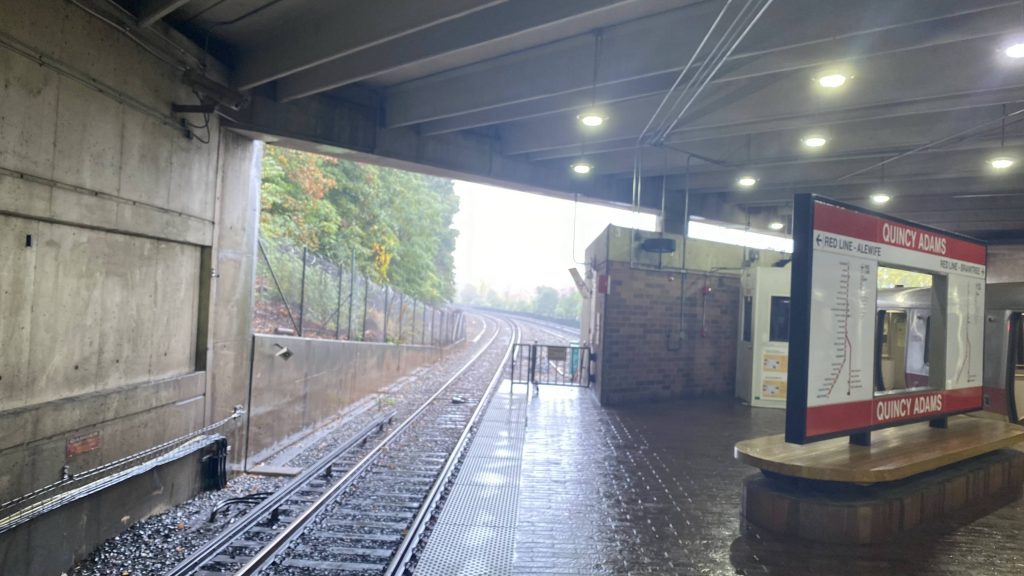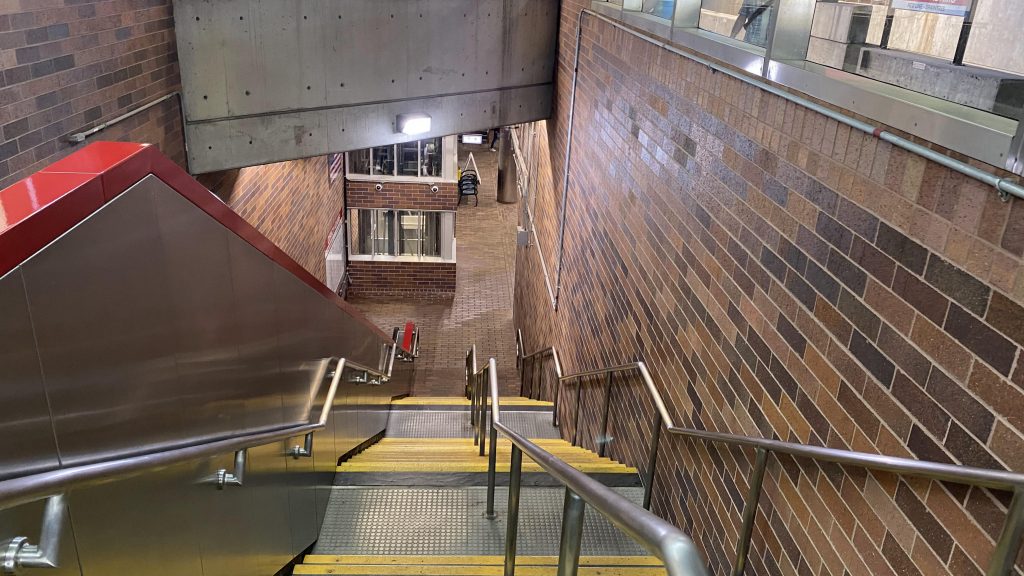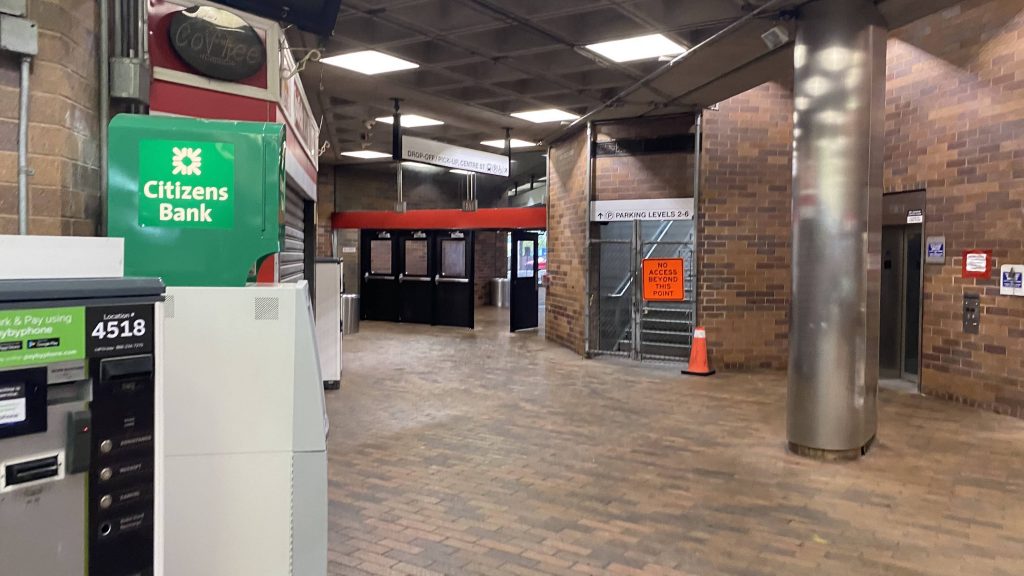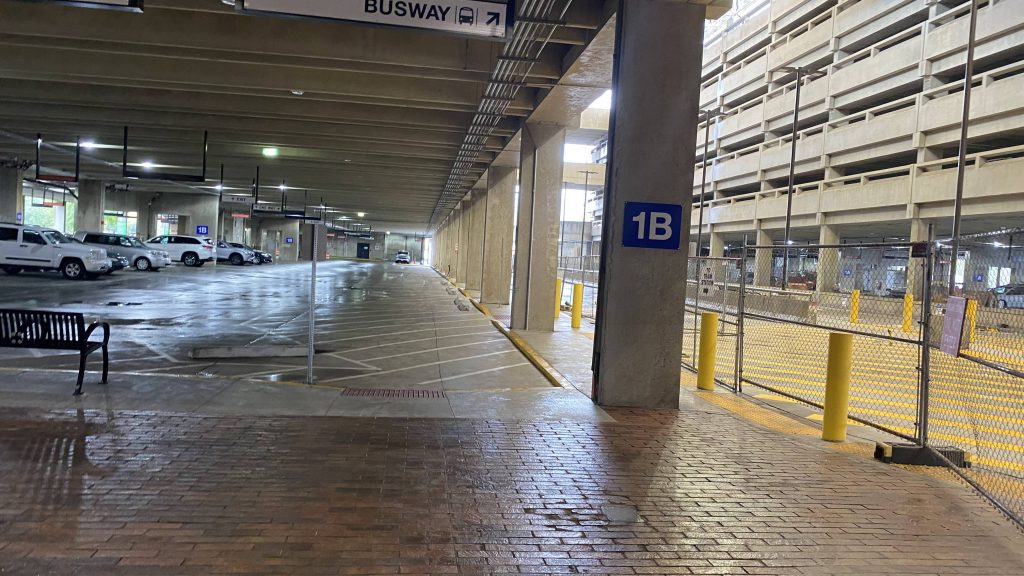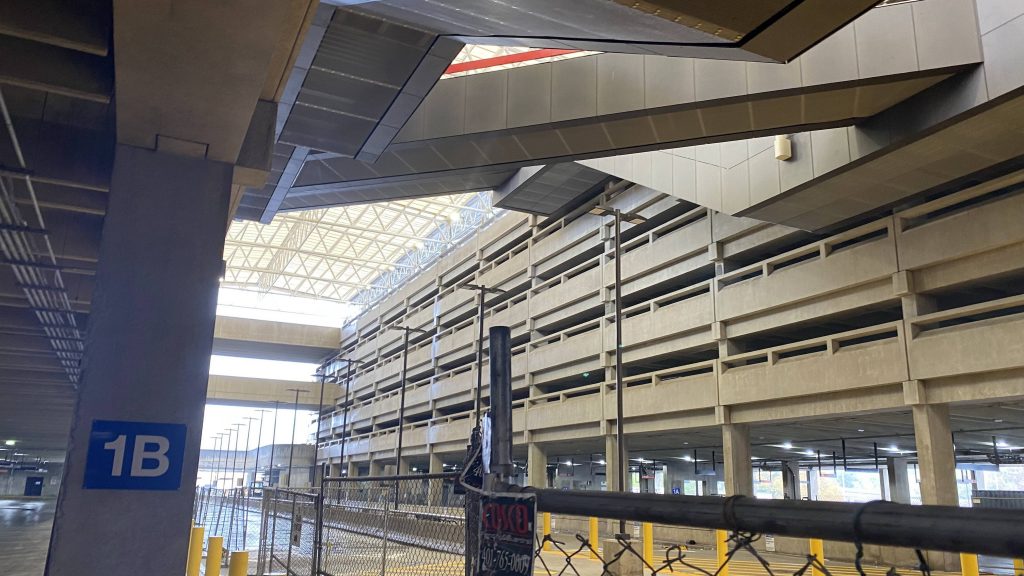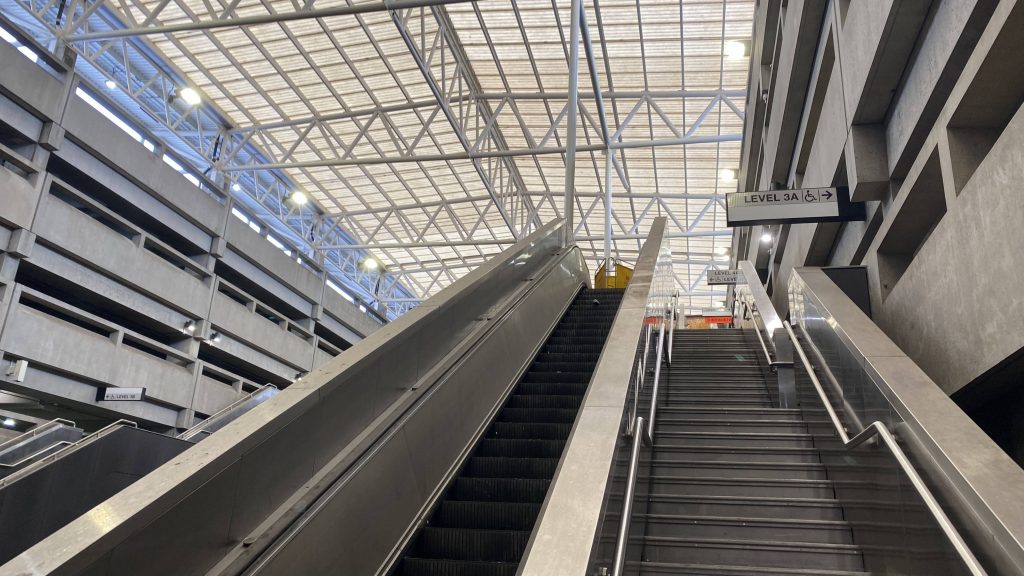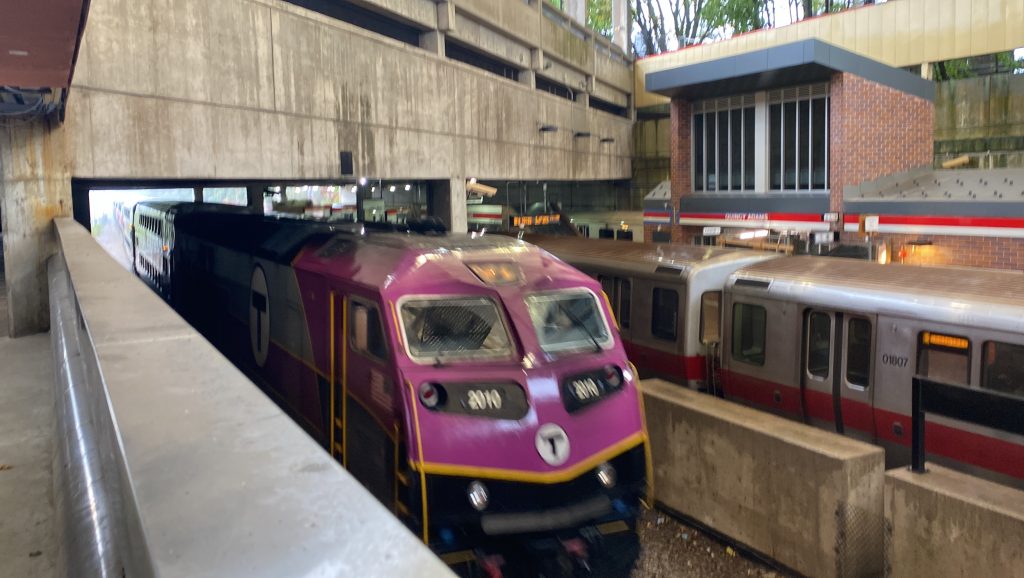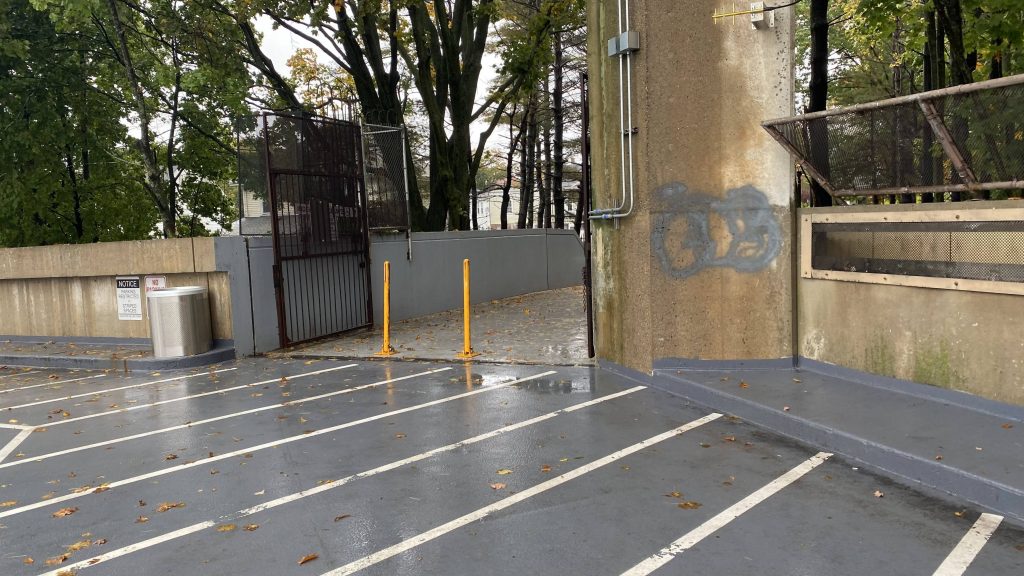 The good: It's a giant park & ride! I mean, if you drive here, you'll almost certainly find a parking space and can take the Red Line into Boston. Plus, it's pretty much fully sheltered due to being inside a parking garage. Essentially, it's like the subway version of T.F. Green. It also gets a LOT of natural sunlight, but it wasn't clear on this day as, well, it was raining.

The bad: The area doesn't seem like the most pedestrian-friendly area. At least, Burgin Parkway isn't. Even then, this is more of a car-first station than a pedestrian-first station. It also feels a little dingy.

Nearby points of interest: Not much. A few shops, if you're into that, I guess.

Transit connections: Red Line, MBTA bus (230, 238)

Overall, it's a park and ride. Not much to say about it. It's also kinda okay for foaming the Old Colony Lines, if you're tall enough.

Rating: 6.5/10