Prudential is a Fortune 500 company that owns various subsidiaries that specialize in insurance , investment management, retirement plans, and other financial services and products to various business customers, primarily in the realm of retail, along with various corporate entities. Various Prudential Centers were erected over time, with one such place being in Boston, and at that became one of the tallest buildings in the entire city. Even features an observation deck on the 50th floor! (which is now sadly closed since the 9/11 attacks)

Now, what the HELL does that have anything to do with what I talk about here? I'll tell you what: they built a subway station here!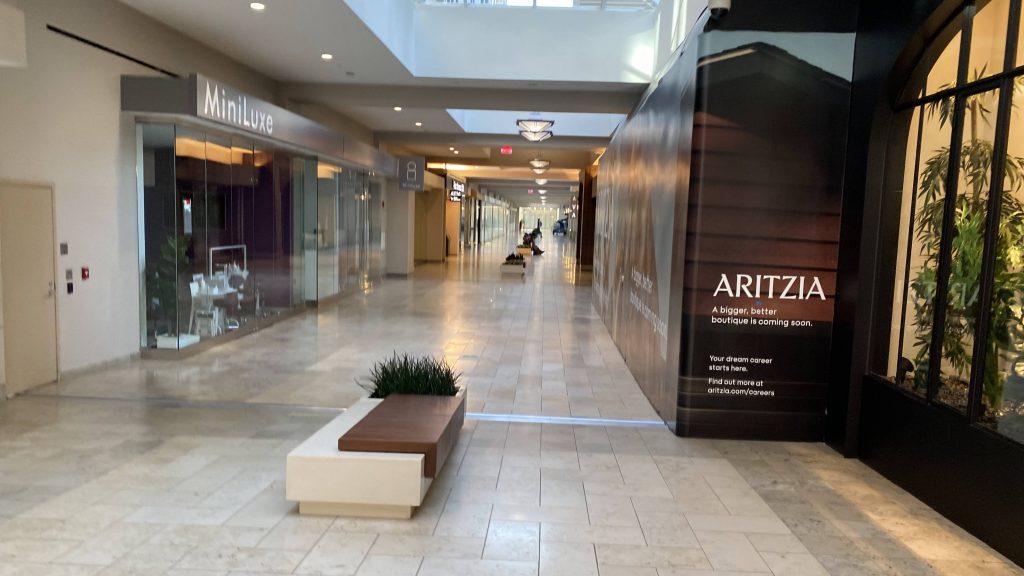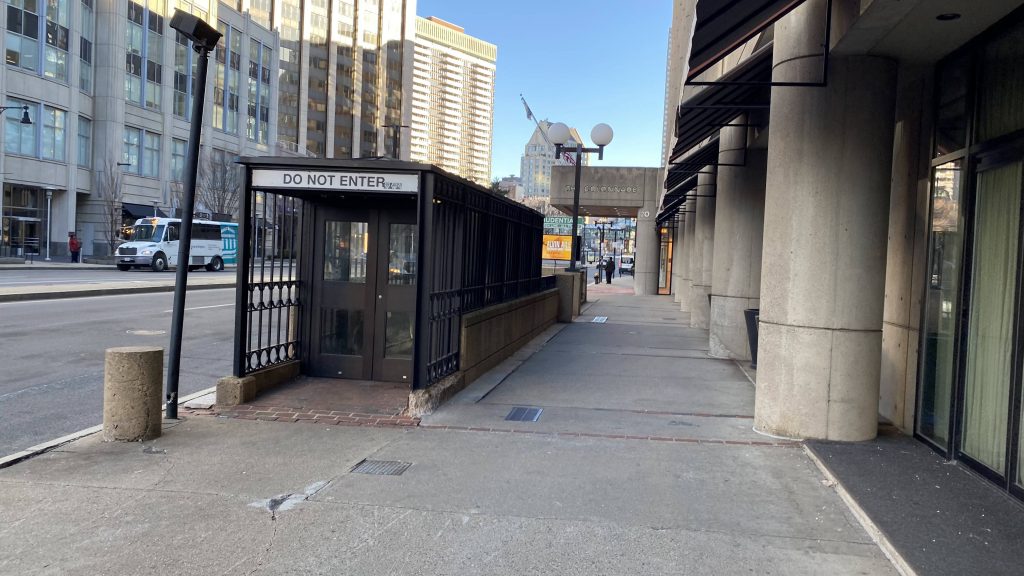 So, the headhouses are alright, you got your standard glass/metal affair outside, while the accessible entrances are within the Prudential Center itself. Going inside, it's actually a little disgusting. Like, it's not as bad as Arlington with the slime on the ceilings, but it's up there for dinginess though. And, why do the lights buzz? Is this the backrooms?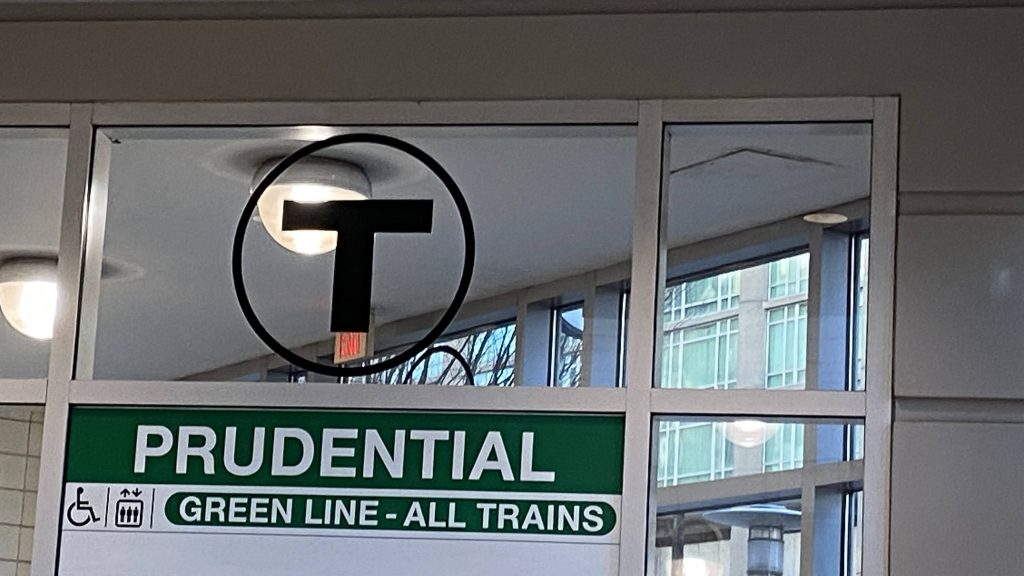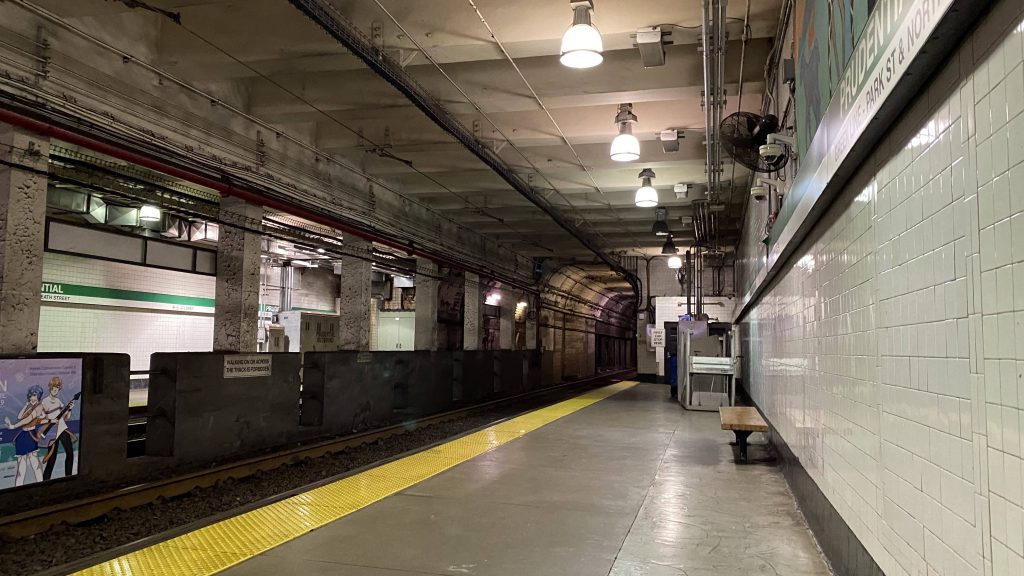 I'll at least give it a little bit of credit for having some art, but it's still pretty dingy down here with the buzzing lights. Also, the pipes. What's with all the pipes that seemingly overrun all the underground Green Line stops? Yeah, I'm not sure on that. Either way, it's accessible, has benches and everything. Free fare crossovers too, even. As for buses, the 39 stops outside the station, so there's that, and one could conceivably do an on-foot transfer to Back Bay from here.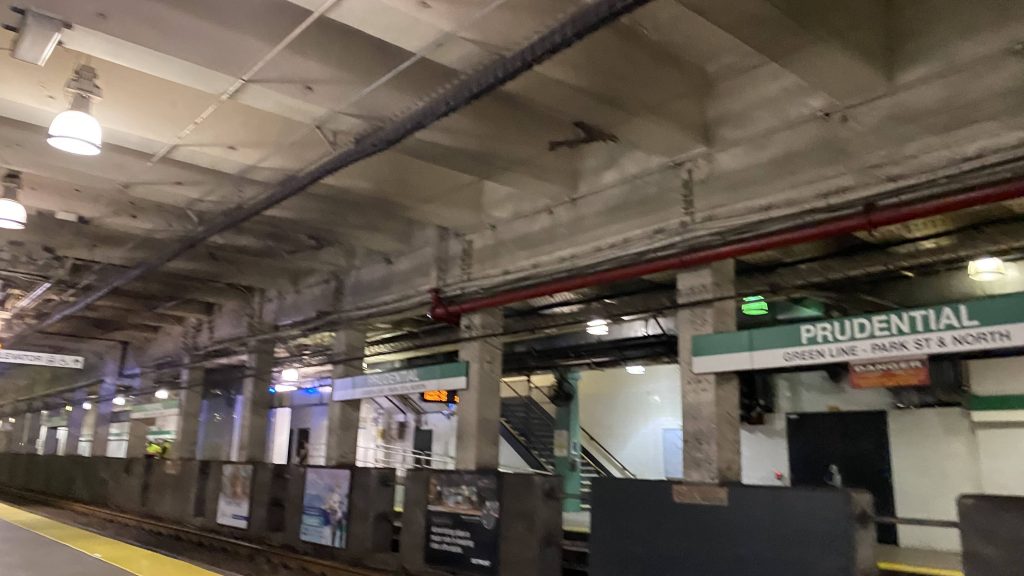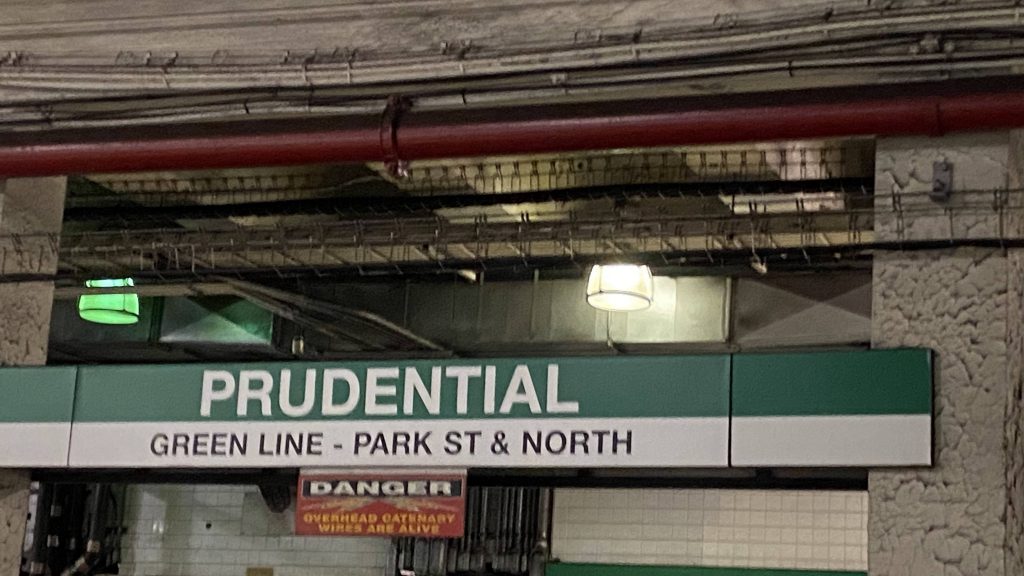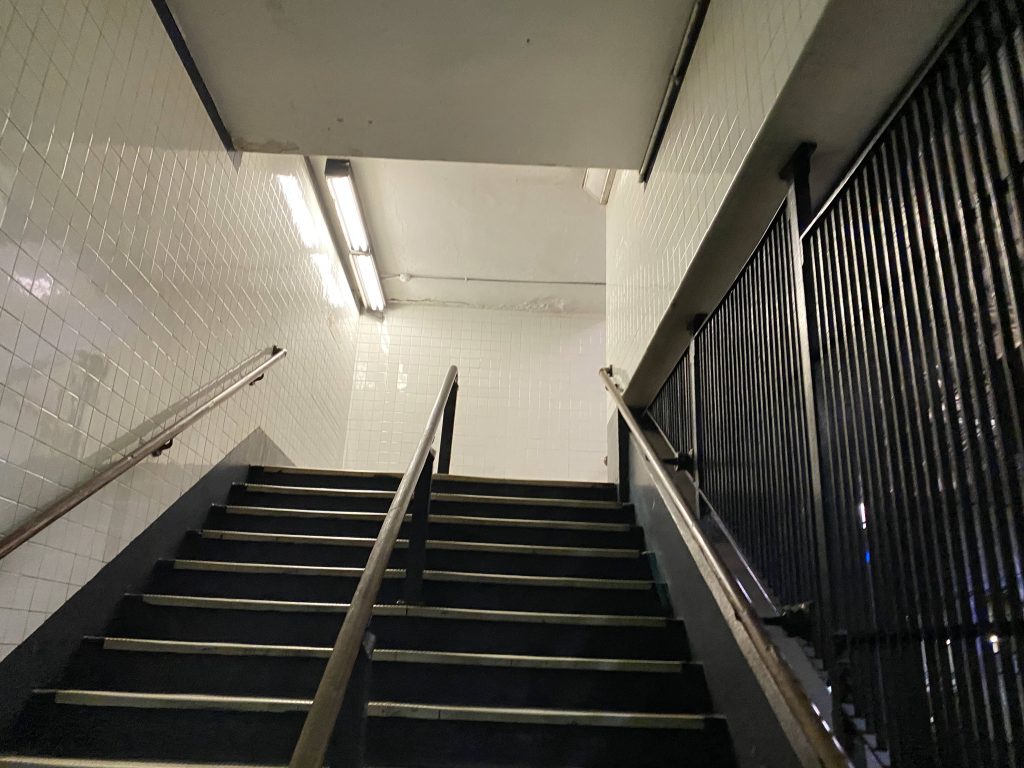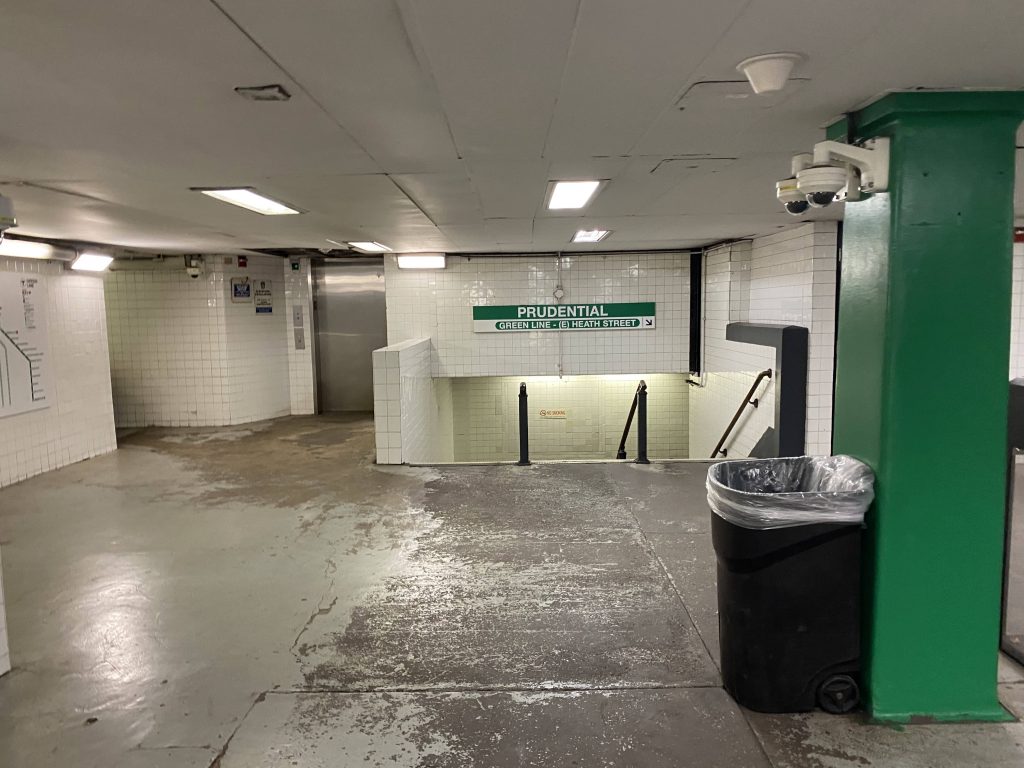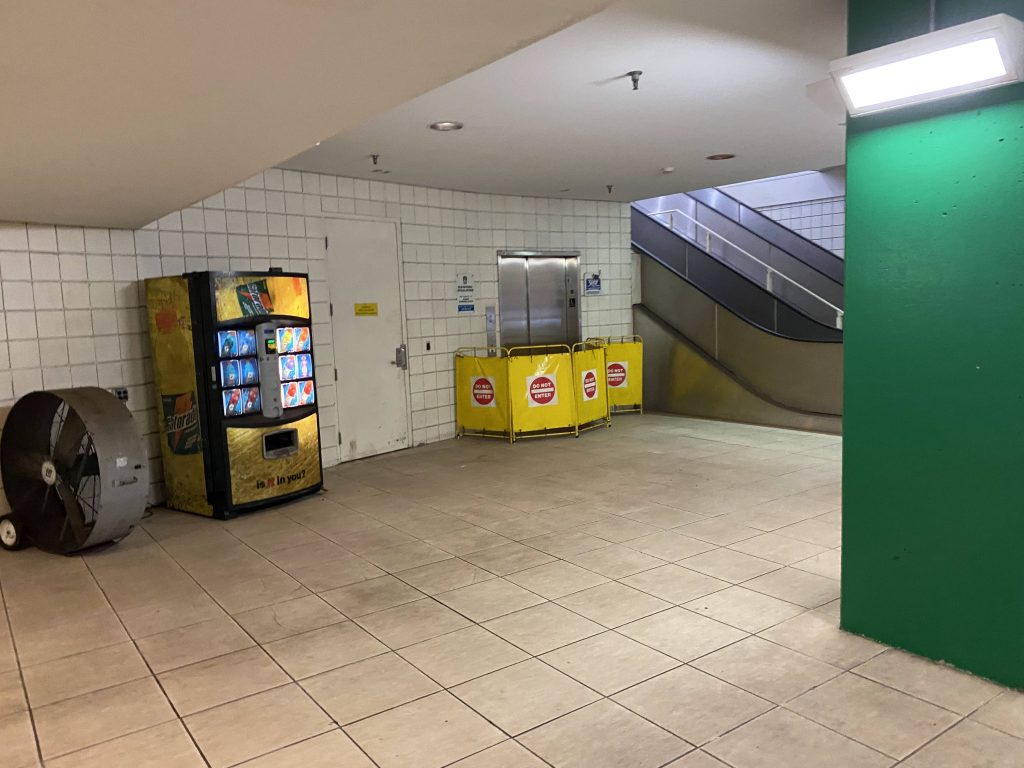 The good: There's art and it's conveniently located in the Prude! Neat!

The bad: It's so damn dingy! Like, this place seriously could use a facelift! Furthermore, it's like it gets worse the deeper in you go, so there's that too. And, it's especially evident with the floor being very faded in the mezzanine too! Lastly, fix the elevator!

Nearby points of interest: The Prudential Center, duh!

Transit connections: Green Line (E), MBTA bus (9, 39, 55, 57)

Overall, I can see why some people wouldn't like this station, and I second that sentiment. However, the convenience of it being in the Prude itself probably helps somewhat. Lastly, give this place a facelift and PLEASE fix the elevator!!!

Rating: 4.5/10