So, from one awful Green Line station to another, slightly worse station. How much worse is the next station southbound from Prudential? Well, let's take a look, shall we?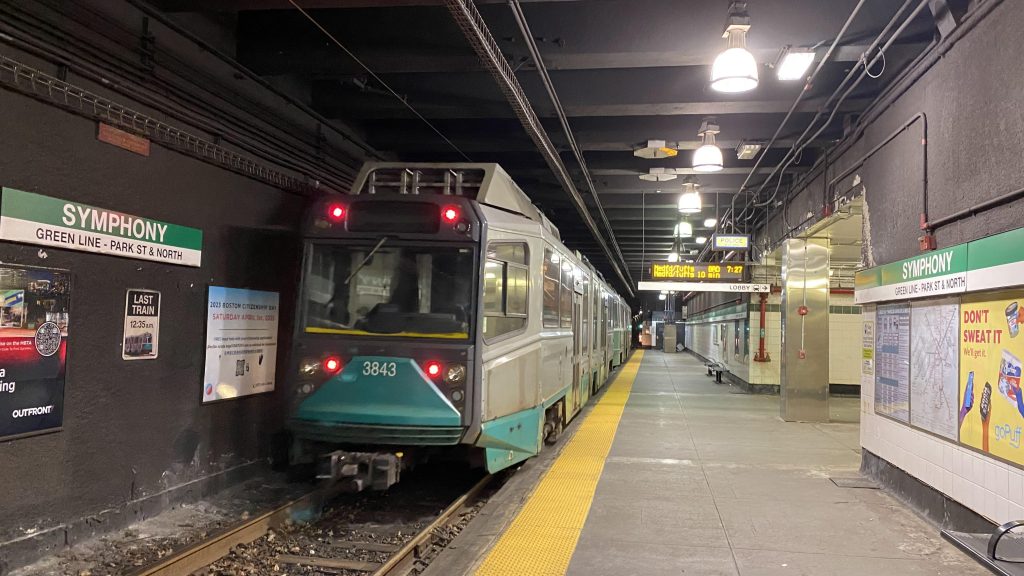 So, starting off, the platforms are pretty dark-looking but also well-lit. It's similar to Prudential with the lighting, and someone had fans going down here as well. Might've been overkill, but whatever. Going on up, you don't have free crossovers so, uh, screw you if you enter the wrong way. The mezzanine is a little less dingy than Prudential's and there's even art. Oh, how nice, you got Charlie playing what looks to be a cello (please don't kill me if I'm wrong, band students!)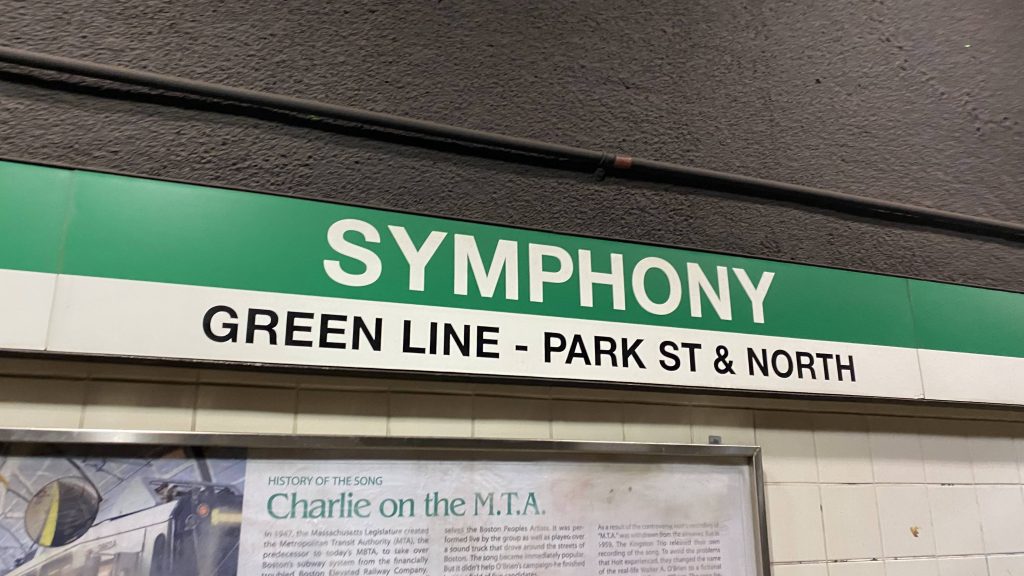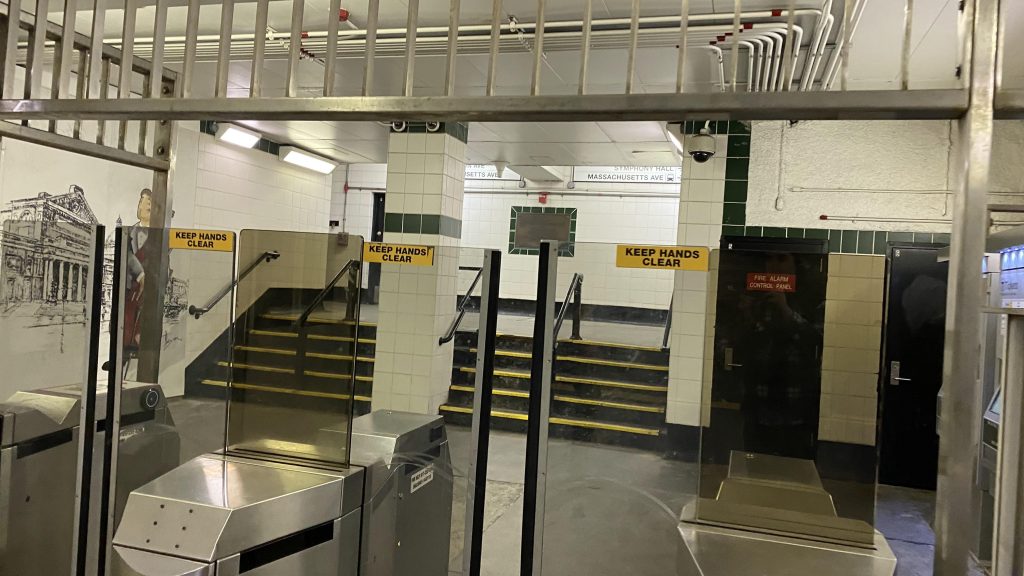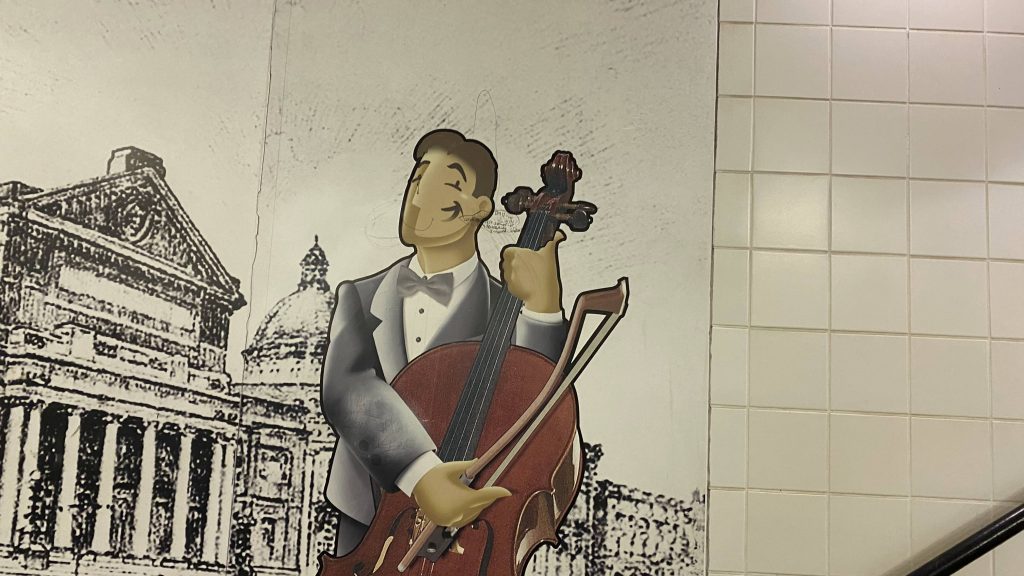 Whelp, now we know Symphony has bits of MBTA lore within. As for the headhouses, they're copy-pasted glass/metal on all 4 corners of Huntington Ave. and Massachusetts Avenue. Oh yeah, there's a bent up T.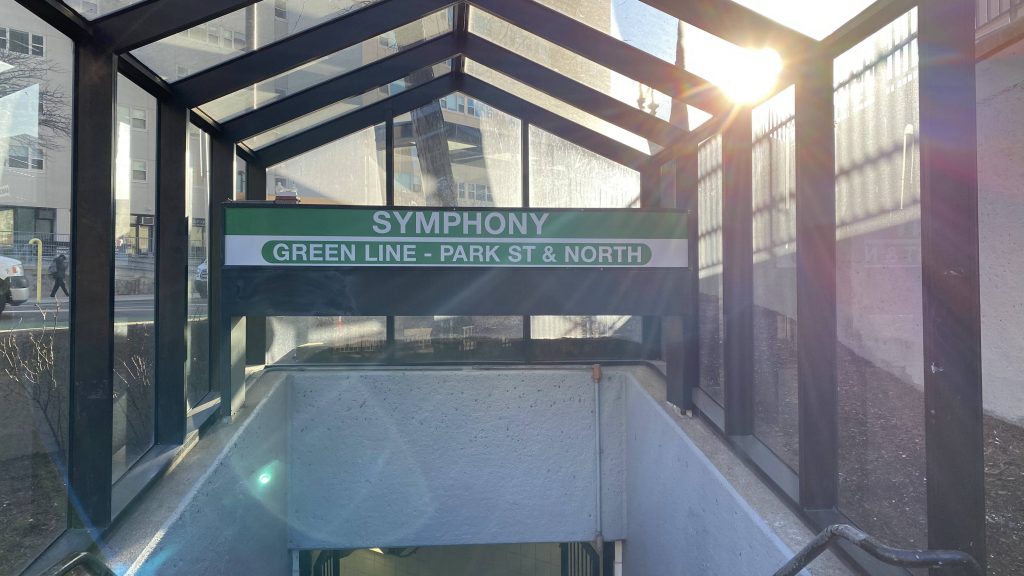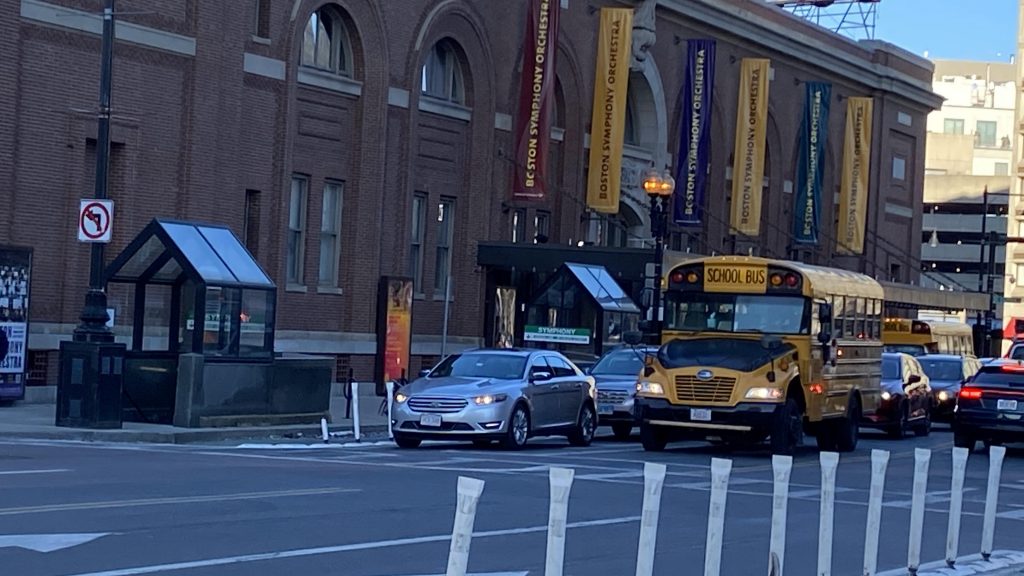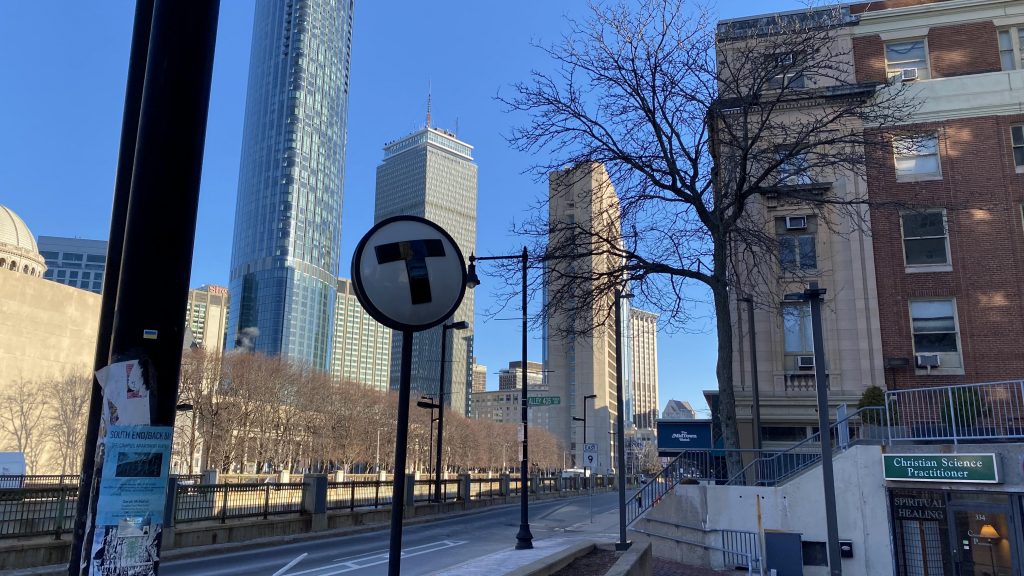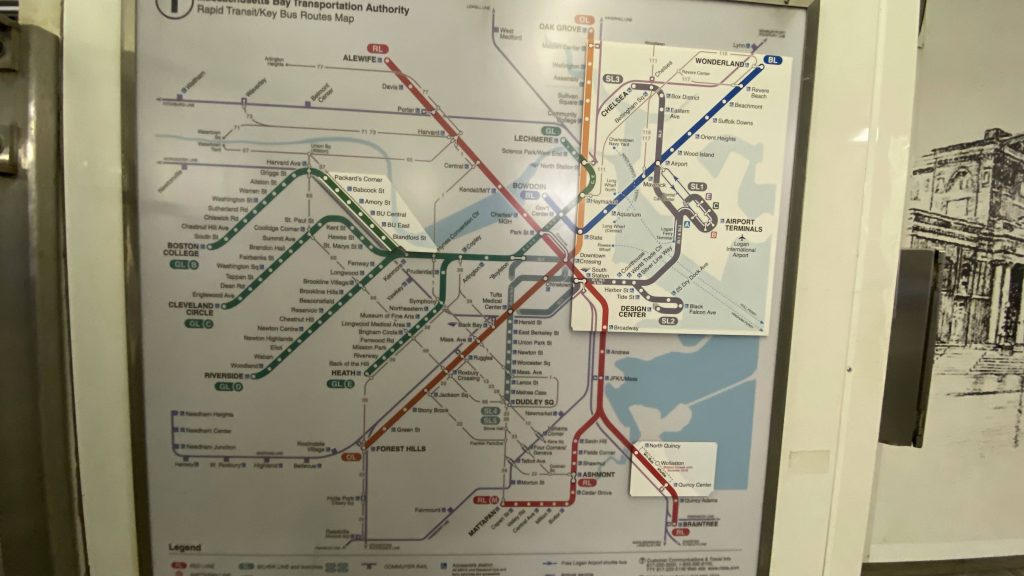 The good: You've got the Symphony Hall nearby, along with the New England Conservatory!

The bad: Eh, it's not the best in terms of aesthetics, but it's not in dire need of a facelift. Also, while it's not accessible, there ARE plans to actually make it so! So, props to the T for making Symphony ADA compliant! (as of writing this, however, that hasn't happened yet).

Nearby points of interest: Symphony Hall is the big one! You've also got the Conservatory and, oddly enough, the Christian Science headquarters is nearby as well. And, as much as I generally hold a grudge towards organized religions, I'll have to admit most of their headquarters (e.g. Temple Square in Utah, the Christian Science building, the Vatican in Italy to name a few) are quite beautiful pieces of architecture. But, that's a tangent for another time.

Transit connections: Green Line (E), MBTA bus (1, 39)

Overall, I would take Symphony any day over Prudential. While it isn't accessible and lacks free crossovers, at least it's not as dingy and it's got plans to be a better station. And, for that, I think it should get a higher rating.

Rating: 6/10