Next stop after Billerica is Wilmington! Well, the line is so far, so good (save for West Medford). So, what's up with Wilmington?
So, after meeting up with Brooke (same one from Tufts Medical and Mass. Ave.!), she and I went to Wilmington and, shortly after we got out of the car, we hear the Main St. grade crossing going off, and I ran to the mini-high on the outbound platform. Lo and behold, the Downeaster was coming through! There's also a form of the "TRAIN APPROACHING, PLEASE STAND BEHIND THE YELLOW LINE" warning on the NEC – albeit as a computer-generated beep and a strobe flashing. Boooo. After it left, the station review commenced.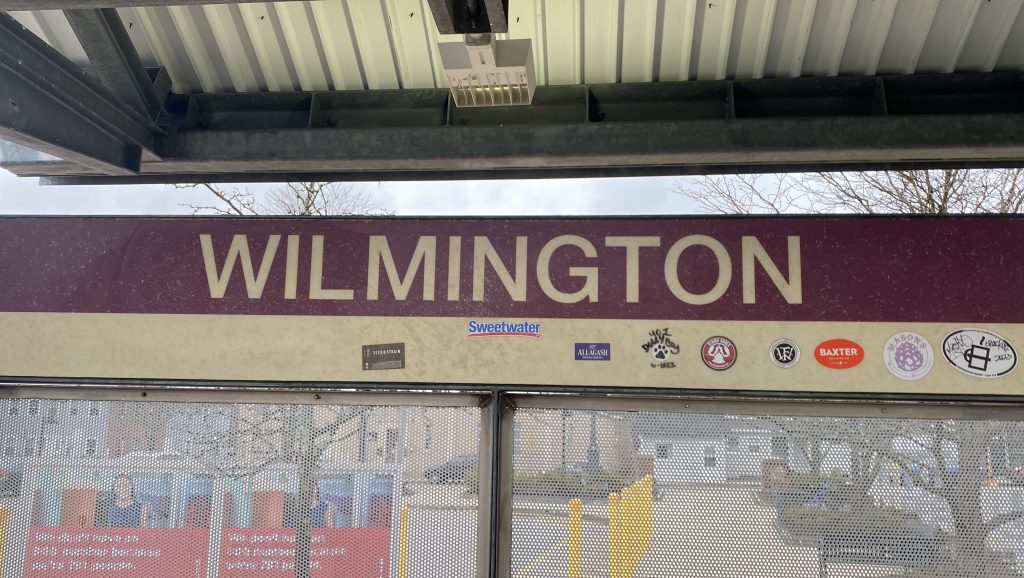 Due to the junction with the Wildcat Branch being placed here, the platforms are staggered and offset. Of course, every platform has shelters (inbound being longer), benches, wastebaskets, the usual stuff. There's also a red dot matrix sign on the outbound platform for some reason (really, shouldn't that be on the inbound side if only one exists?). Lastly, there's also plenty of parking to be had here. As for the station building, it's an Indian restaurant now. But, the inbound platform has pedestrian access to some TOD at least! YAY!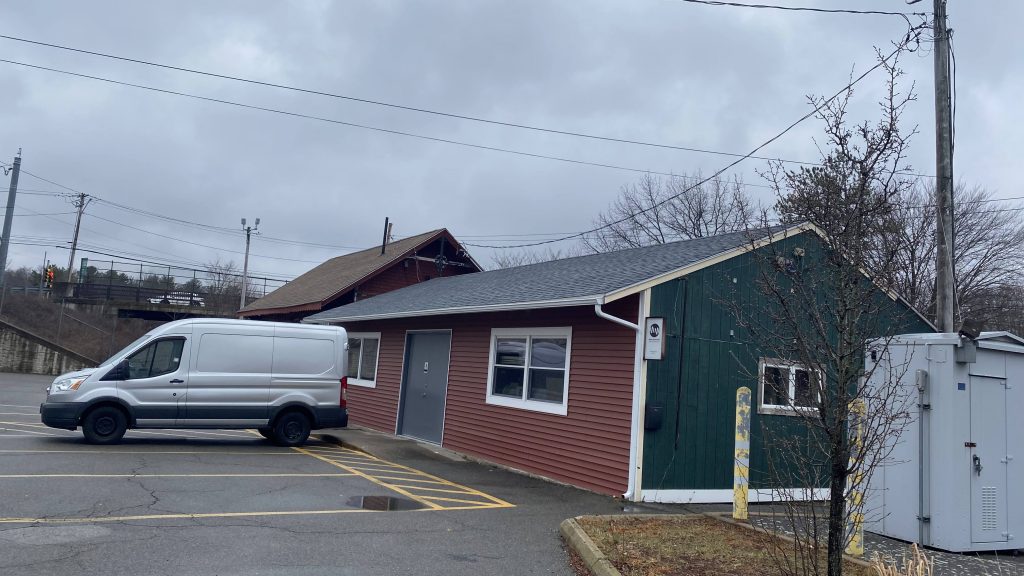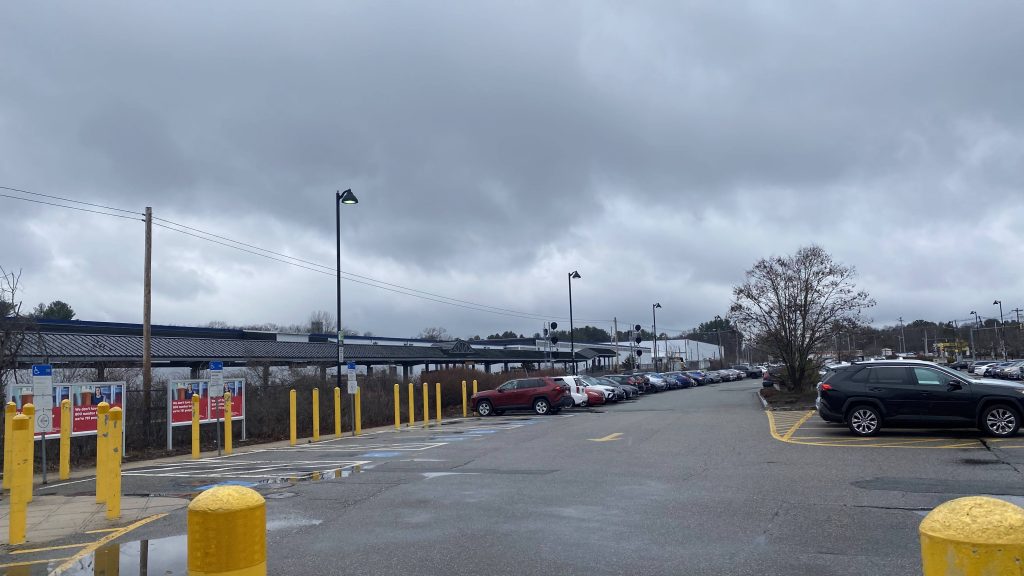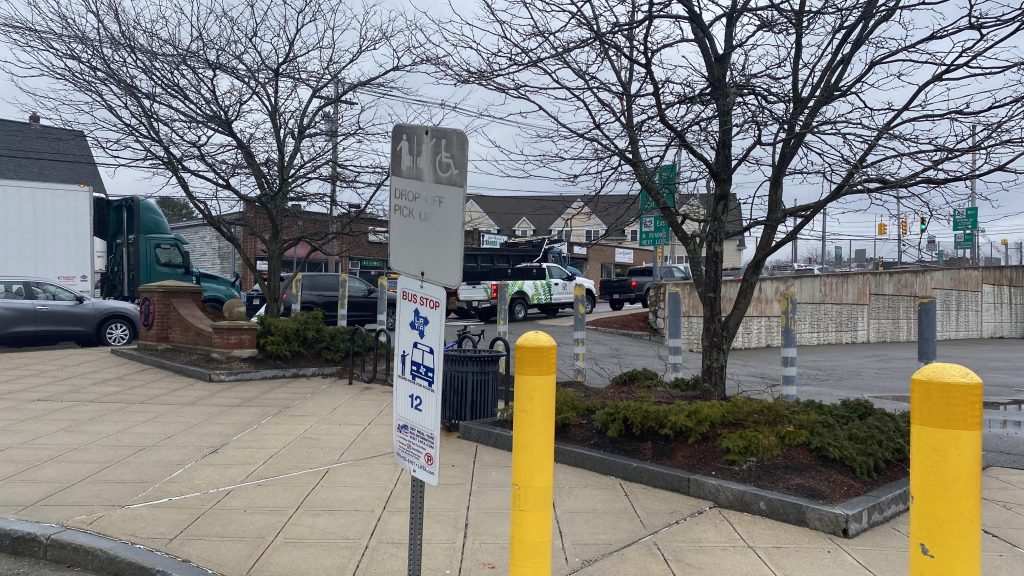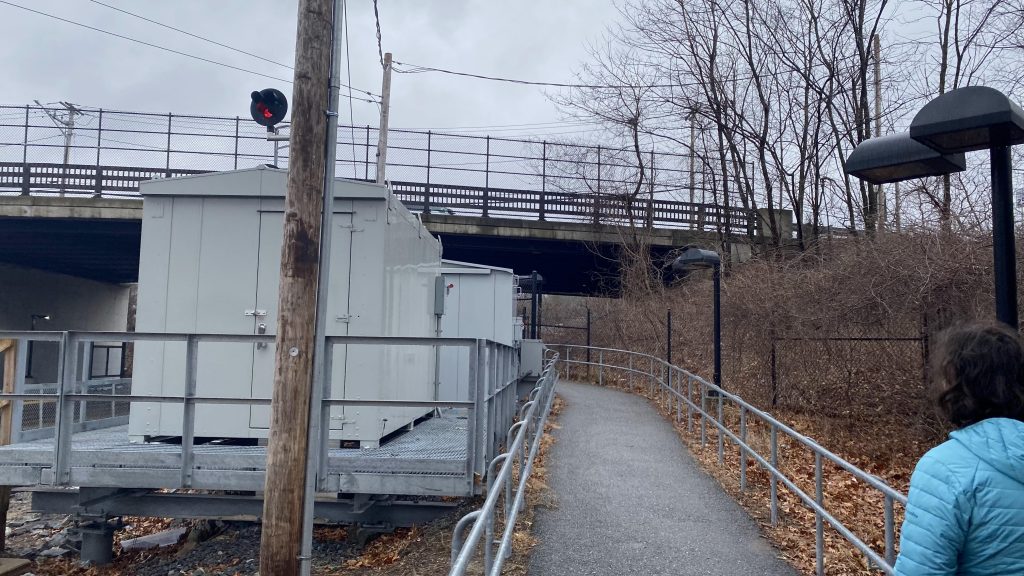 The good: It's got TOD! Aside from that, it's a nice railfanning spot and it has your usual amenities. It also has a decent amount of parking. Also, the long shelter on the inbound platform's a plus! It's also in a walkable area.

The bad: Eh, a departure board would be nice along with a dot matrix sign on the inbound side!

Nearby points of interest: Eh, yeah there's TOD, but the only real point of interest is probably the Indian restaurant in the station building. Of course, it's closed ON THE ONE DAY I'M IN THE AREA!!!

Transit connections: Lowell Line, LRTA (12)

Overall, the station's not bad, in fact it's actually pretty good. However, in terms of what's in the area, there just isn't too much. But the existence of TOD is nice!

Rating: 8/10