Manton Ave., why must you be weird? Alrighty, here we go with the 27. The journey for this route begins in Centerdale. What and where is Centerdale? It's basically the "town center" for North Providence, where town hall is located. There's also a Dollar Tree and Cumberland Farms here (which, I might add, has some pretty good food by convenience store standards!).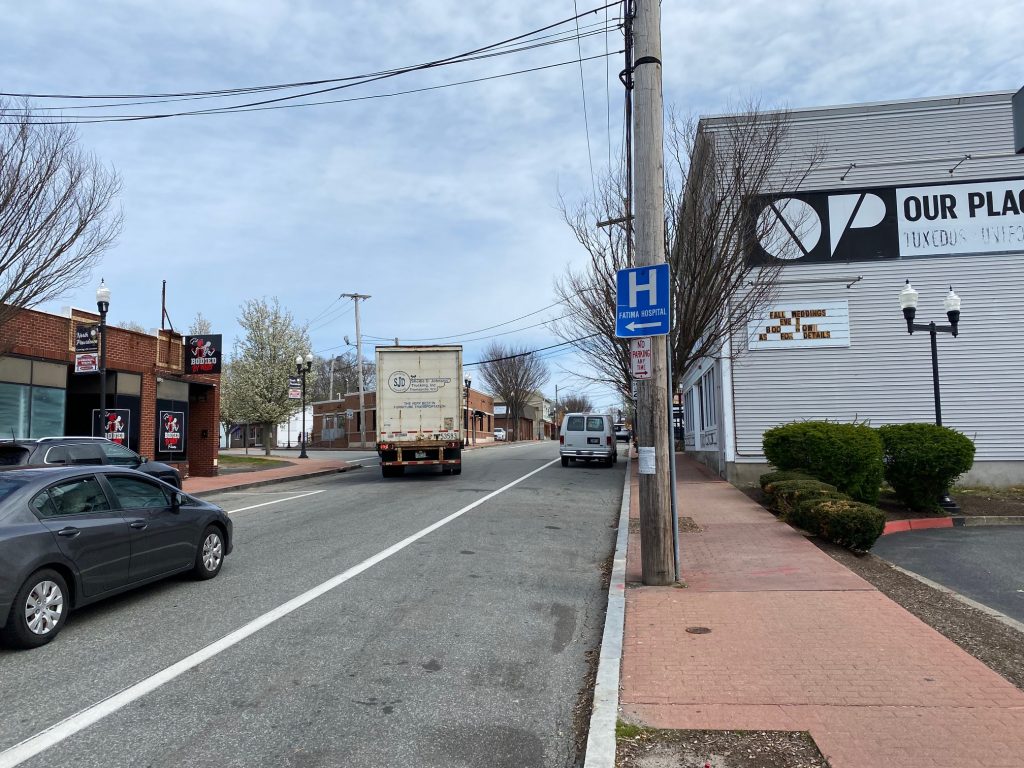 "Which bus ya waitin' for?" the driver asked me, as he was laying over. I just responded saying I was waiting for the next bus to Providence, then continued my lunch. Once he was ready, he said "Come on up!" and I scanned my Wave QR code. From here, we were off to the races. Our first turn was on to, and I am not kidding with this street name, Woonasquatucket Avenue. Let this picture from Miles' (from Miles in Transit) post on this very route show how not ideal this name is for a street:
Now, for the non-Rhode Islanders, here's a pronunciation guide to help you with this:
WOO-nuh-squah-tuck-it

And that's among the EASIER Native American names, if you had trouble! Even the lispy female announcement voice had a bit of trouble!

Anyways, we turned down that street, and it was largely suburban and multi-family houses with the occasional business and whatnot.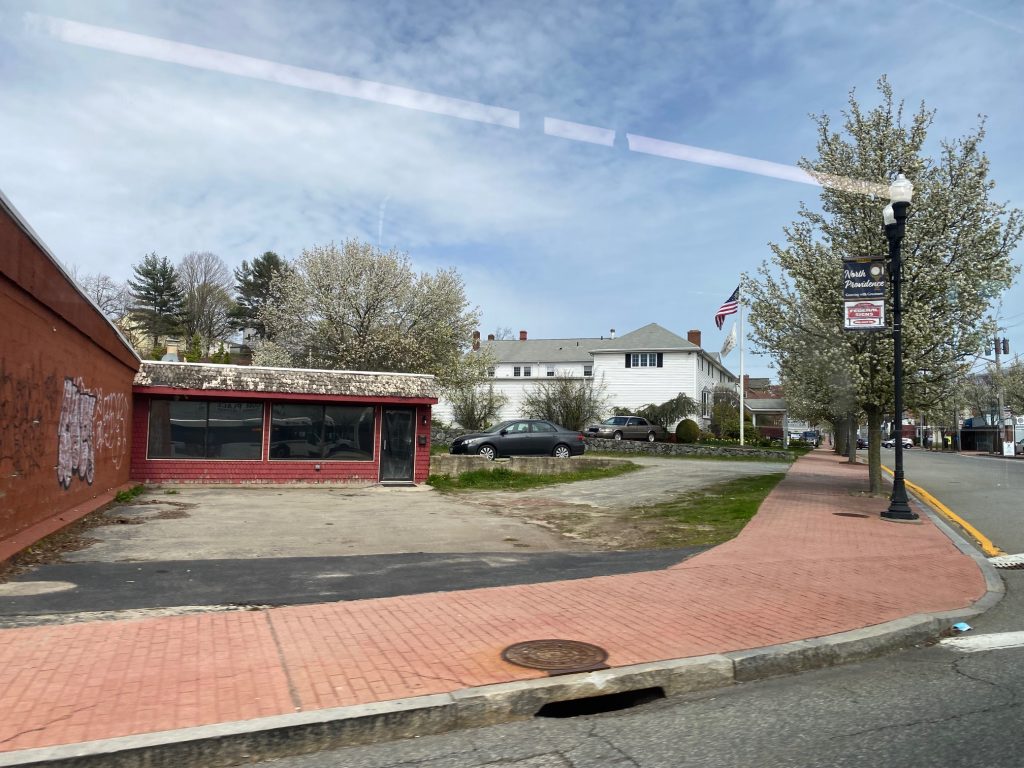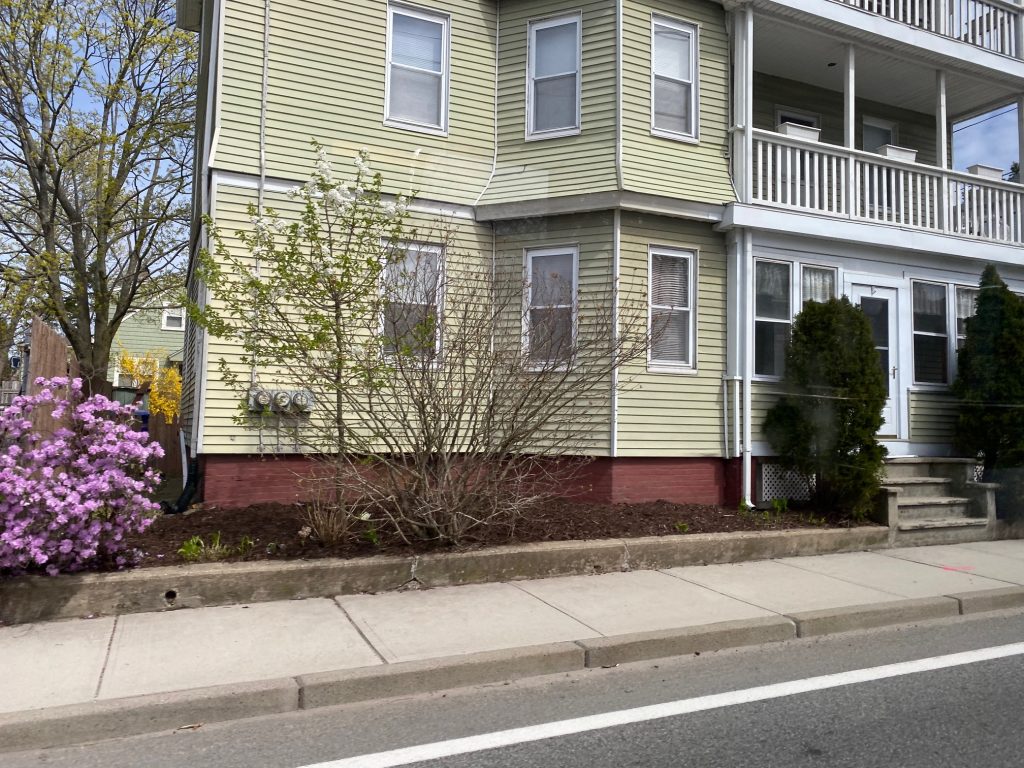 Eventually, however, we reached the route's namesake: Manton Avenue. This road has something weird, but we'll get there eventually. We turned left onto Manton Ave., however, it was DEVIATION SENSATION TIME!!! But nah, we just deviated into a Stop & Shop. Which, I might add, has a lovely green field next to it.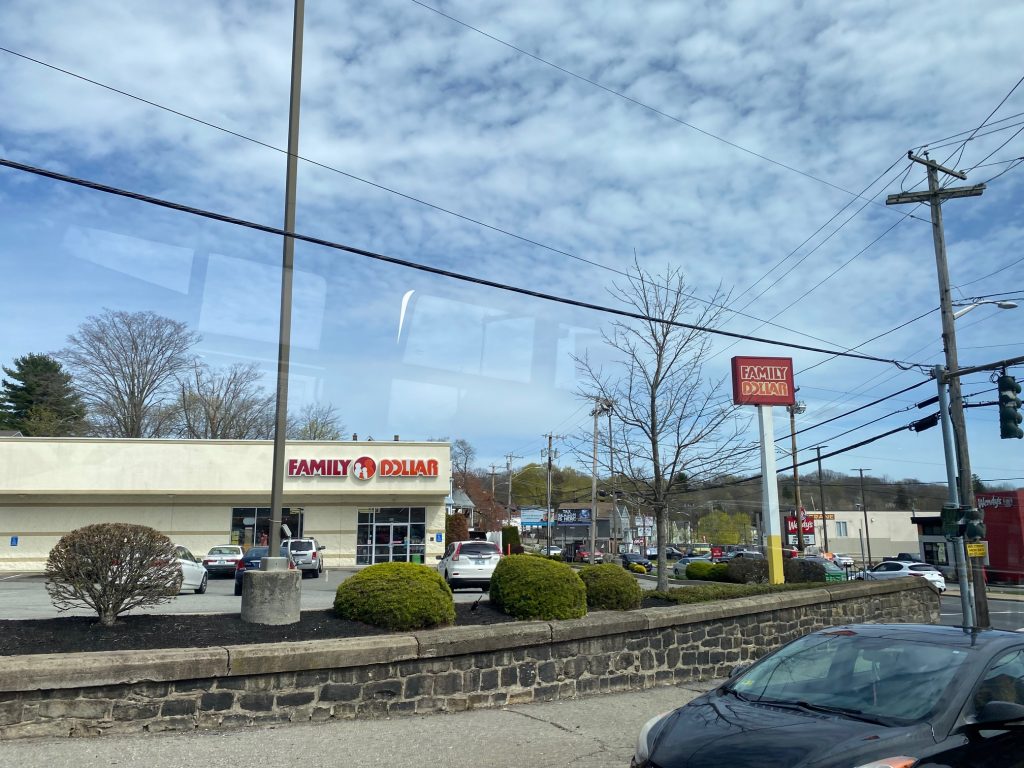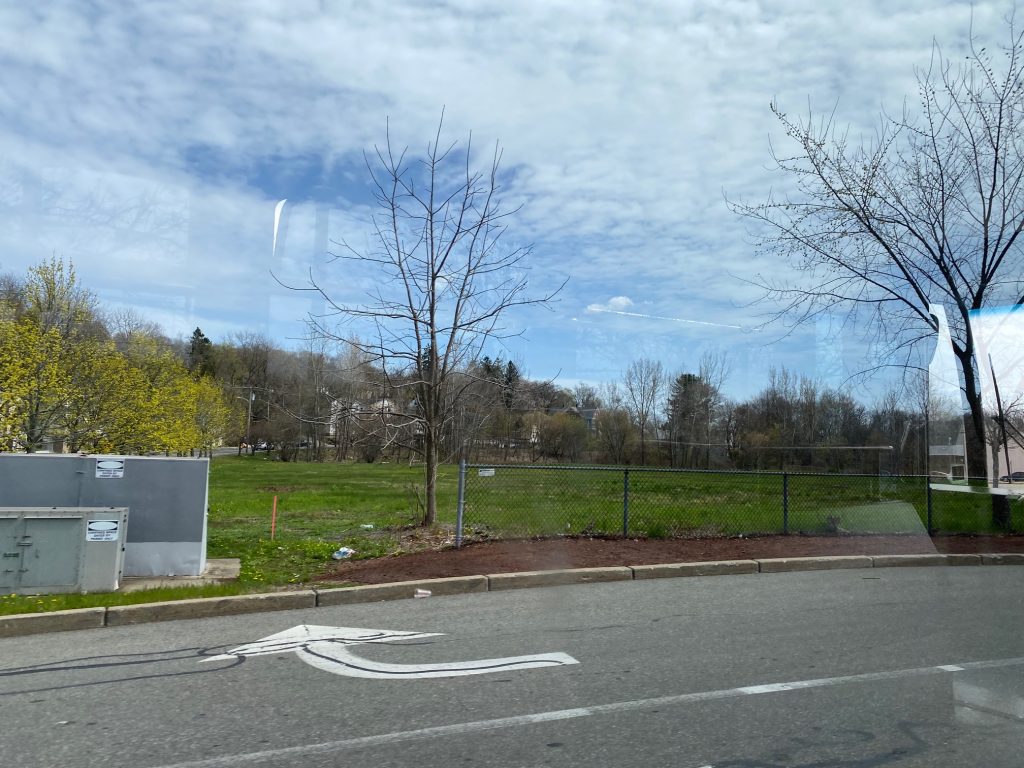 We deviated into Stop & Shop, but noone got on (I was already the only one on the bus at this point). From here, we kept going down Manton Ave., going by a bunch of houses and businesses, as well as some construction on new housing. It was largely the same. This also happened to be where Atwells Ave., the road with the famous segment lined with Italian restaurants on Federal Hill, begins.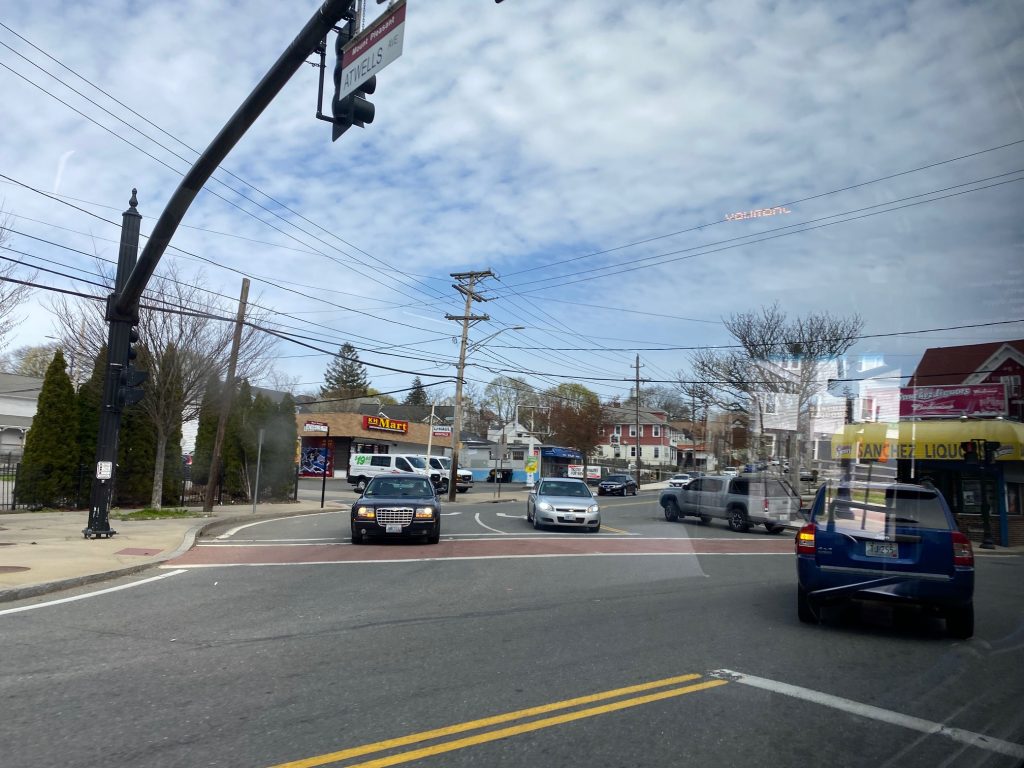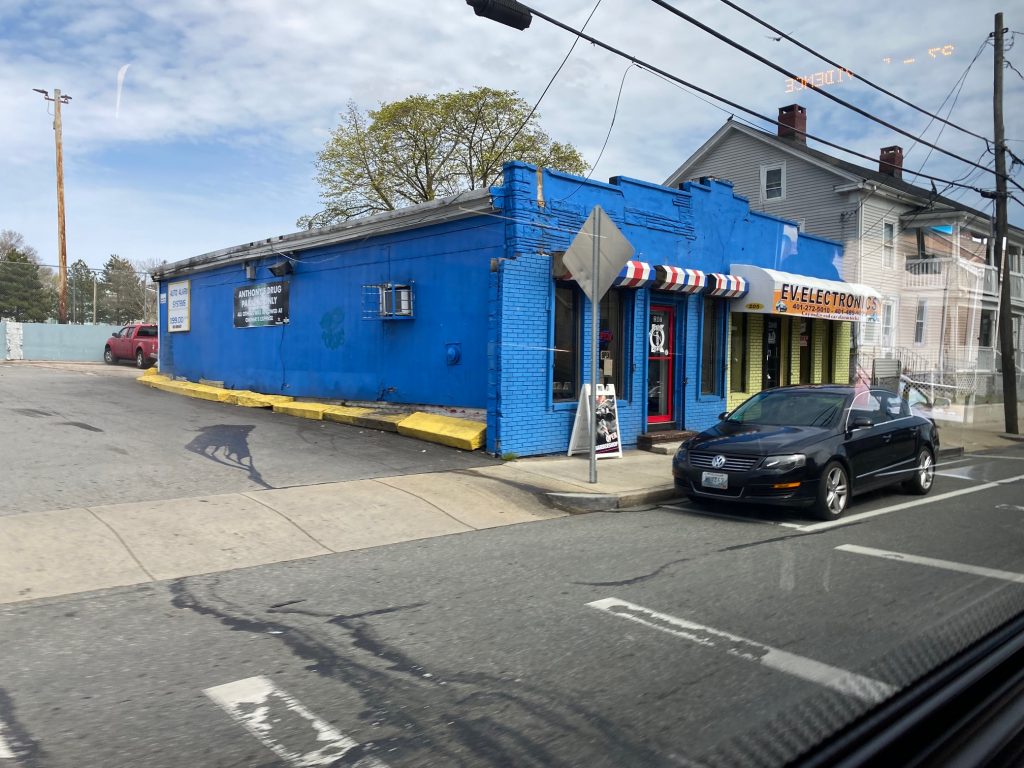 As we kept going down Manton Ave., we got a couple of passengers and a bus driver heading into downtown to relieve someone out in the field. We kept going down Manton Ave., passing more and more of the same businesses and whatnot, until we reached Olneyville. This was where I've seen what is quite possibly the weirdest Dunkin' in existence. See below.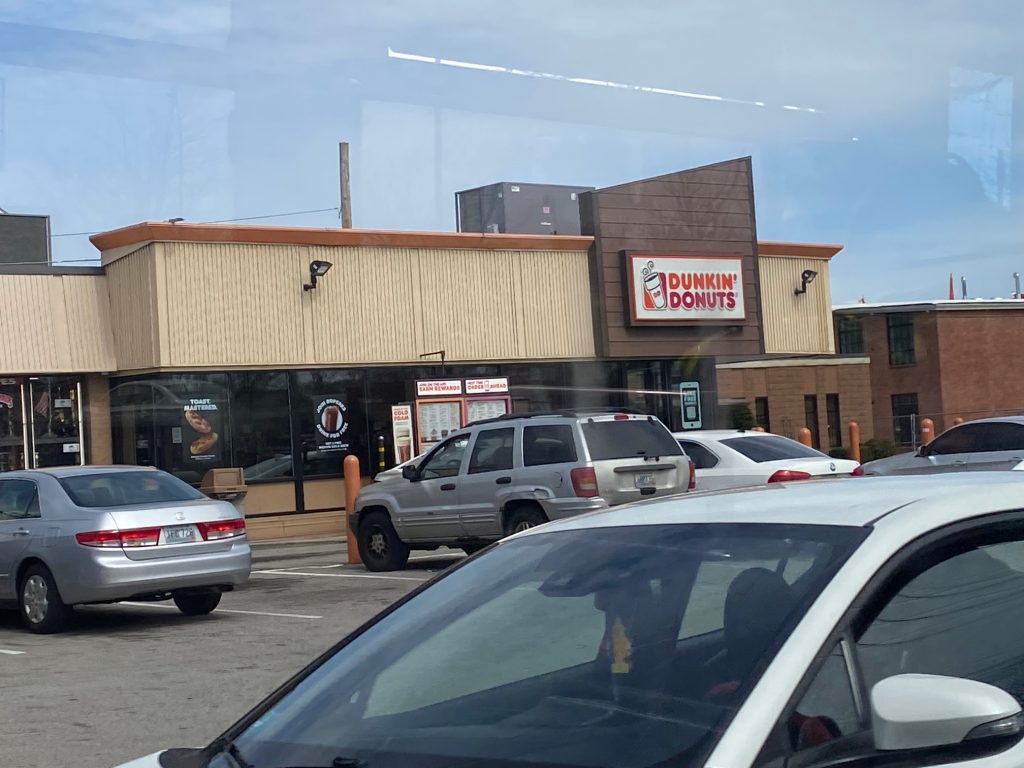 We went past the Dunkin' and a furniture store that was a former warehouse, and we entered Olneyville. It was the usual Olneyville affair, businesses primarily, with connections to the 17, 19, and 28 available here. More passengers got on here, too. However, unlike the 17 and 19, we went up Broadway.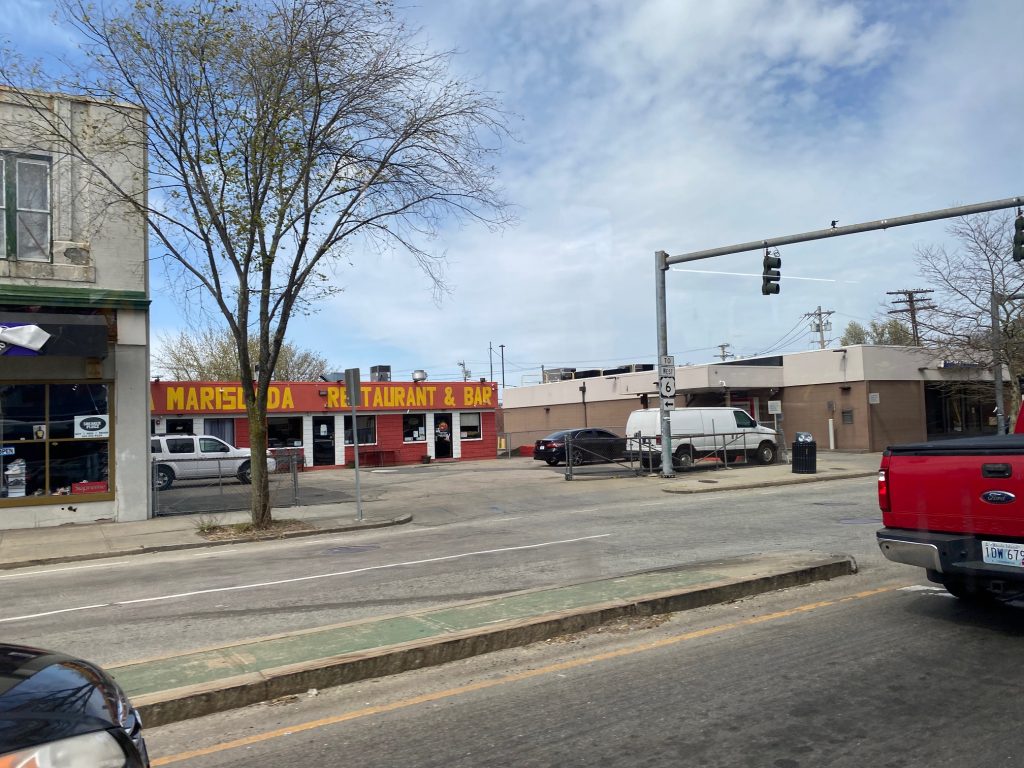 The journey was near an end, as we trekked up Broadway, which had a number of businesses and houses. Soon enough, we were going over the interstate and were in downtown.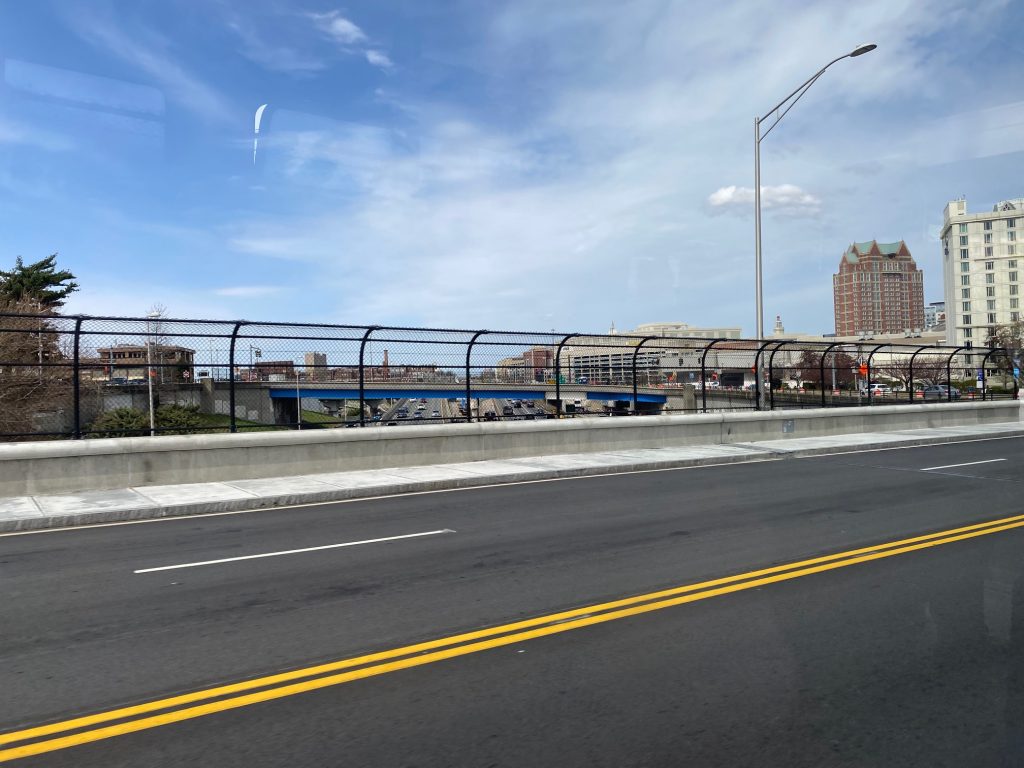 Downtown was the usual affair, and soon enough we were at Kennedy Plaza.

The good:
– It's a direct route serving a low-income area
– It services an important place people want to go to (Stop & Shop)
– It provides Providence and North Providence with additional connections
– It's frequent! It runs every weekday (until the evening) every 20 minutes

The bad:
– However, weekend and night service is lacking. It runs about every 40 minutes (not exact) during the day on Saturdays, every 1 hour and 10 minutes Saturday nights, every hour weekday nights, and every 50 minutes on Sundays. Maybe weekend and night ridership doesn't justify higher frequency, but it's still annoying for a "key corridor" route.
– Why does this route have two branches? One goes down George Waterman Road, and the other (what I rode) goes down Woonasquatucket Avenue.
– I guess it's nice it provides a transfer point with the 57 and 58, but do people use this? Maybe there's a market and I'm underestimating it.

Nearby points of interest: Centerdale! Has some nice shops and whatnot. There's also the Stop & Shop deviation at Manton Ave., as well as Olneyville!

Overall, it's probably not the best RIPTA has to offer, however it's better than nothing. Ridership of this route has it at the 3rd lowest ridership "key corridor" route. I'd definitely axe one of the two branches (most likely the George Waterman one) and consolidate the route, if I could. Overall, it could've been far worse.
Rating: 5/10
BONUS IMAGES: from the George Waterman branch! I didn't find these befitting for the Beach Bus post, and figured a part 2 to this post wasn't worth the time and effort to write up.