Alrighty! This one's a bit of a behemoth, especially when coupled with the new 29. That is, the 13. Let's dig into it.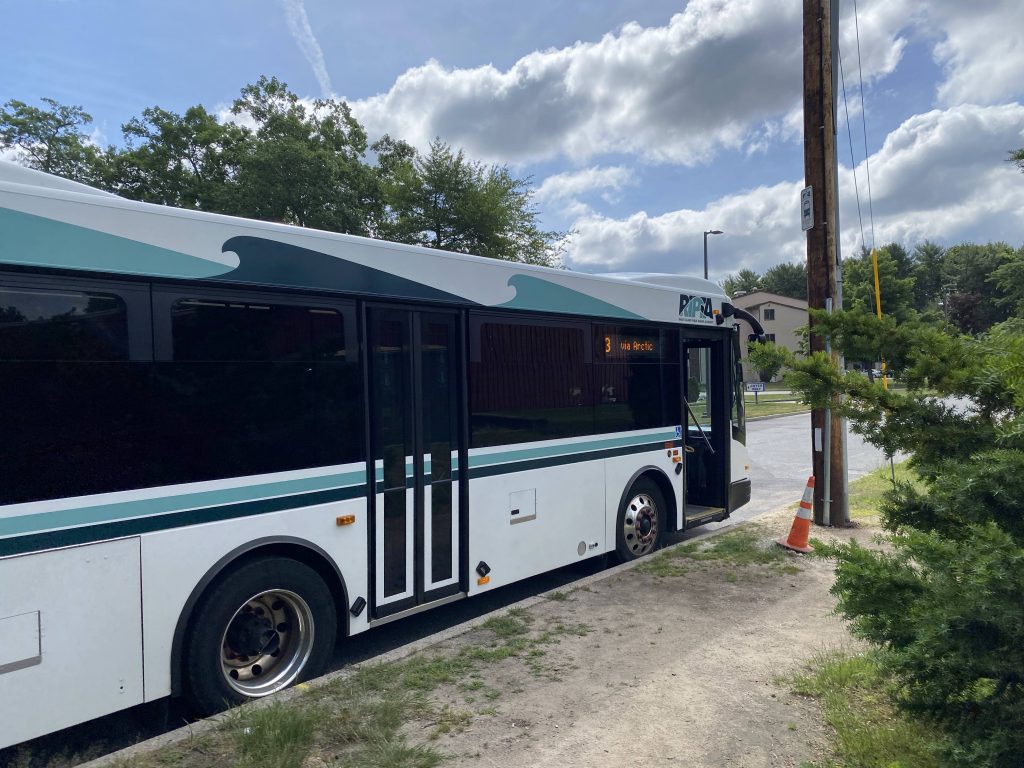 Now, this is quite possibly the furthest out one can get by local routes alone on RIPTA without touching the interstate or any freeways. Enough so, in fact, to where one has to board this thing at CCRI. However, it only took me so long to do it because I quite literally live near the halfway point of the route, which makes riding it all the way a bit cumbersome. Fortunately, I had to be at work later in the day, which made it a little easier to stomach.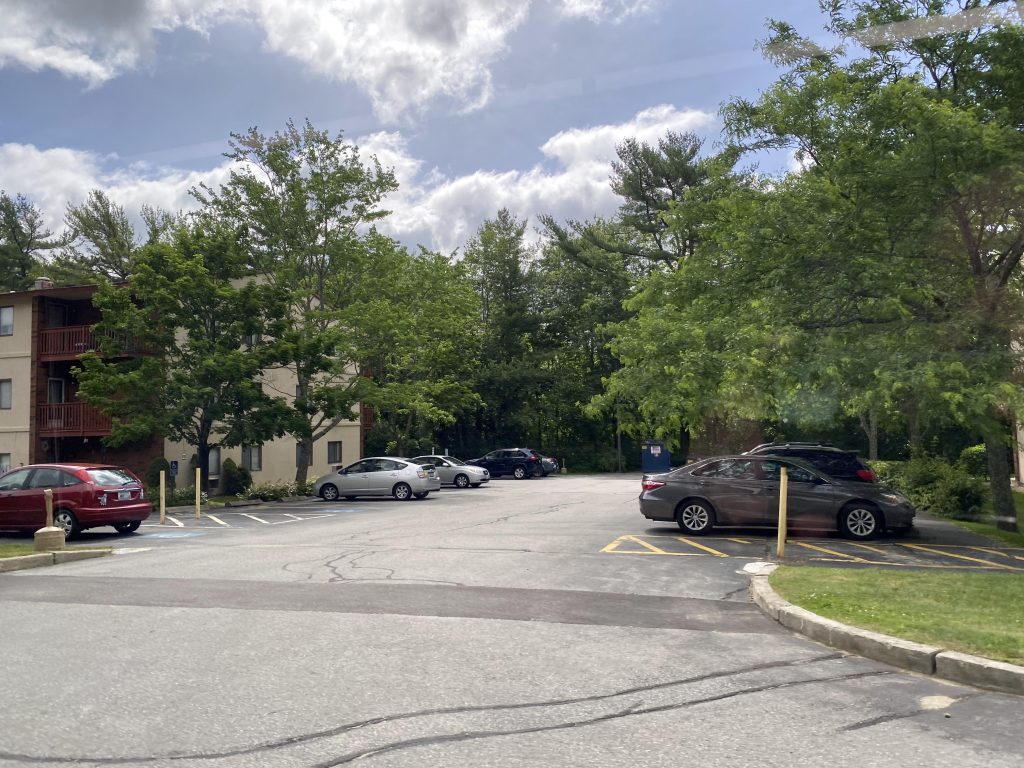 The route starts all the way out at Woodland Manor, an apartment complex in Coventry. Essentially, it's the middle of nowhere, but at least there's a Cumby's nearby! We went around Woodland Manor and pulled out onto RI-3, which at this point was Nooseneck Hill Road, though it'd quickly become Tiogue Avenue. It was here that we did a deviation into …an Ocean State Job Lot? Weird choice, but alright. "Where is he? He did say he'd be back for the return trip." the driver said, referring to the man in the motorized wheelchair that got off on my trip up to Woodland. Either way, we were on our way back down Tiogue Avenue, when we turned left down South Main.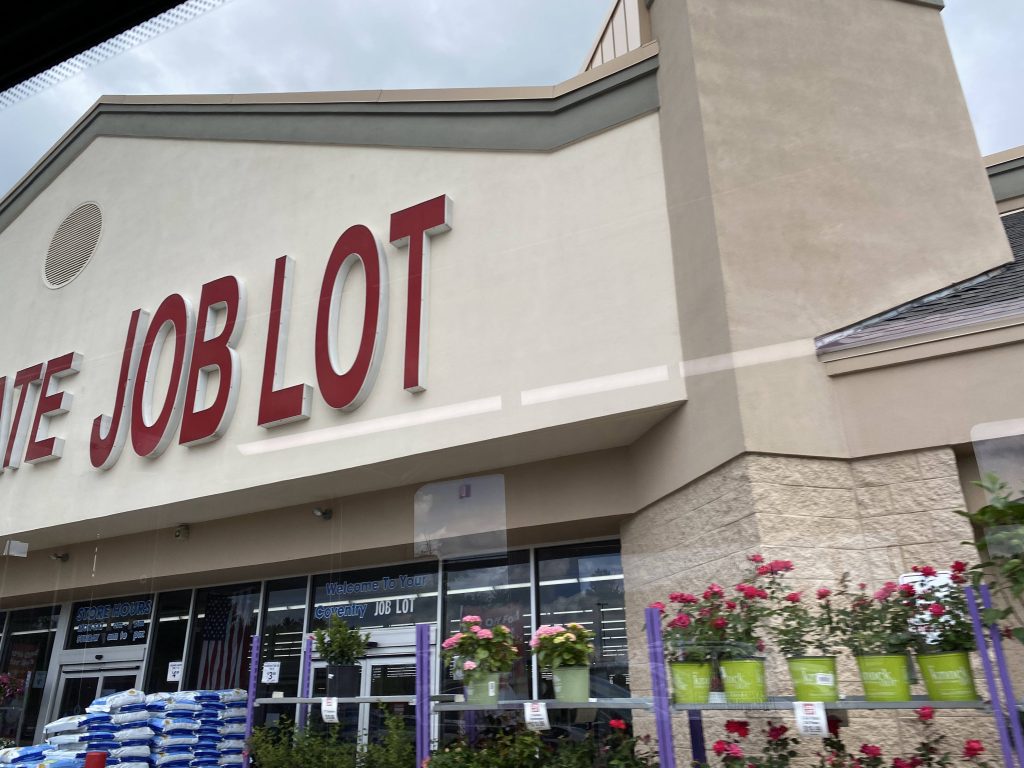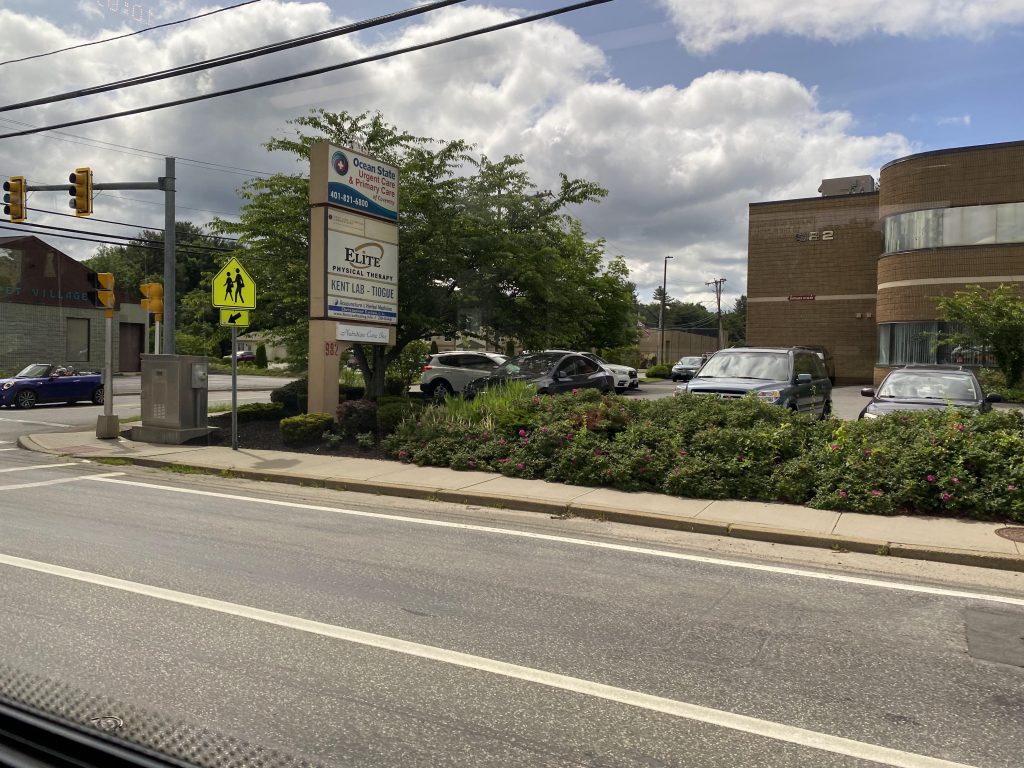 Going down South Main, it's largely residential, but it still felt like the middle of nowhere. Of course, that didn't last too long as we then took a right onto Main Street. Going down Main Street, there were a number of businesses lining the street, and even a couple of old mills!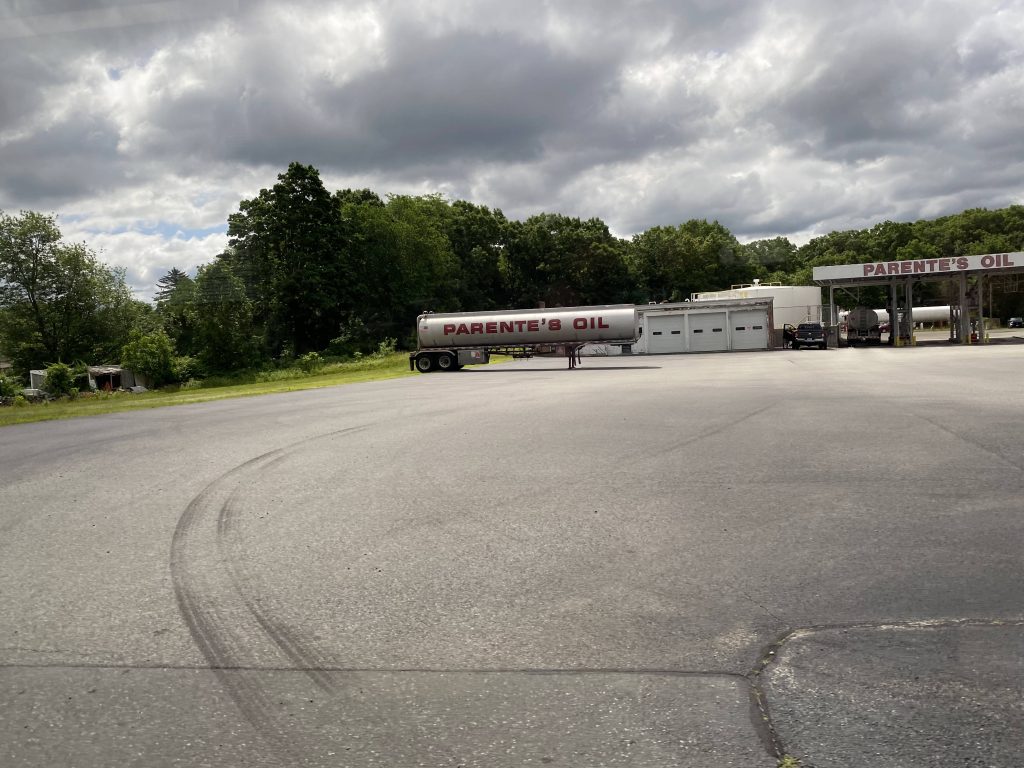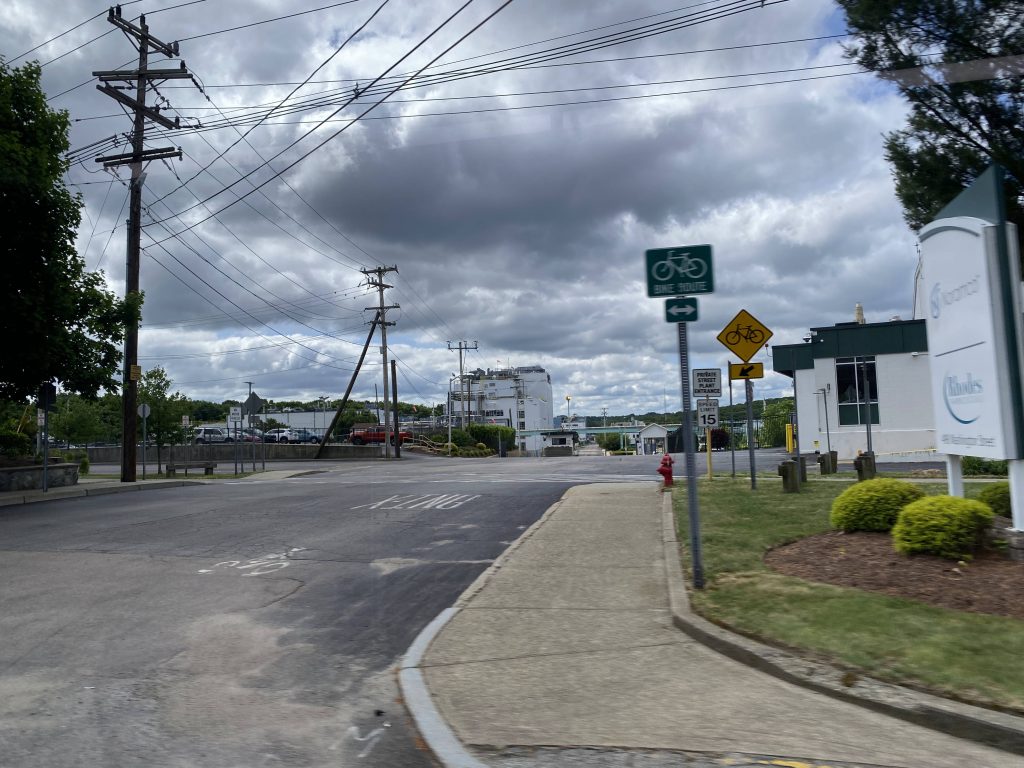 Going further up, the road then became Washington Street and, soon enough, after passing West Warwick Avenue we were in West Warwick. Further up on the left was a Salvation Army, on the right a Cumberland Farms, and, wait why are we going down Roberts Street? Weird choice, RIPTA, weird choice.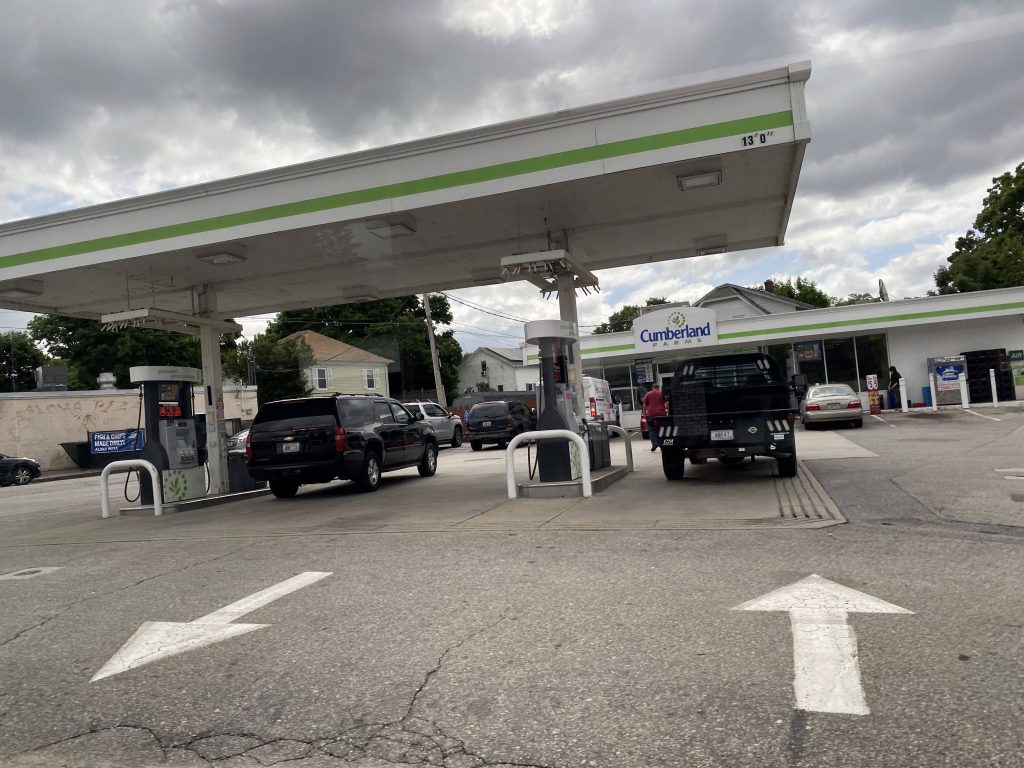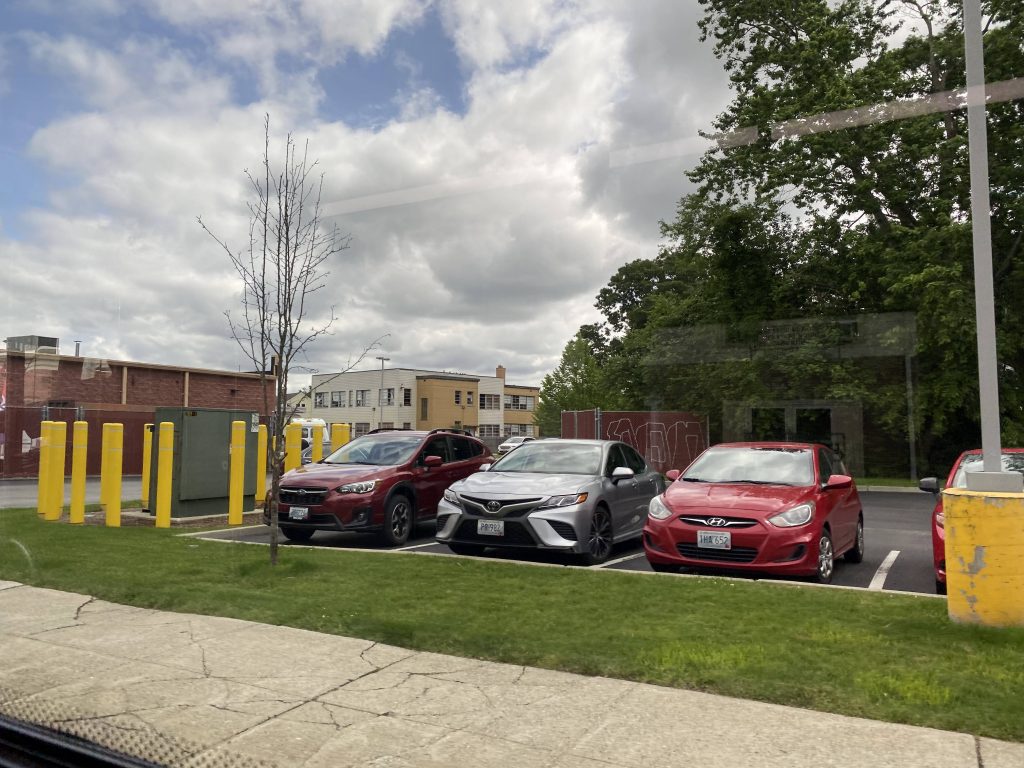 So, we then took a left down Main Street, where one can transfer to the 29 (or the 23, starting 6/18/22, as the 29 will instead be ending at CCRI) and the 12X. We then went through Arctic Village, where West Warwick's town hall can be found. Now, unlike the 23, we stayed on Main Street and went down, passing the library.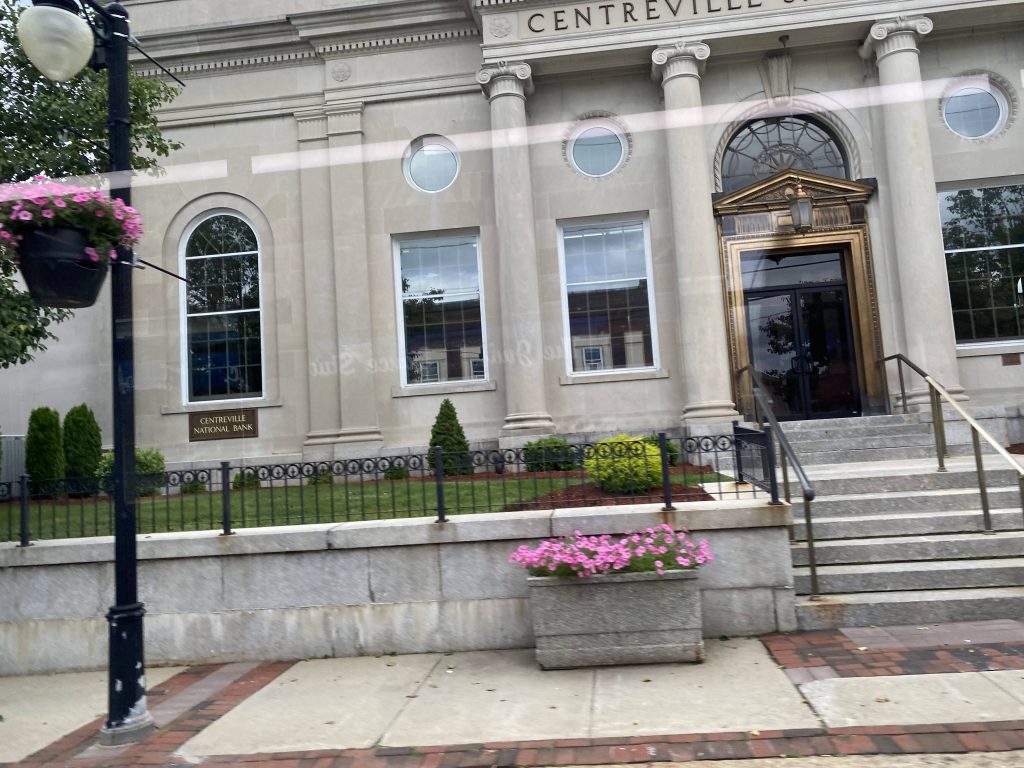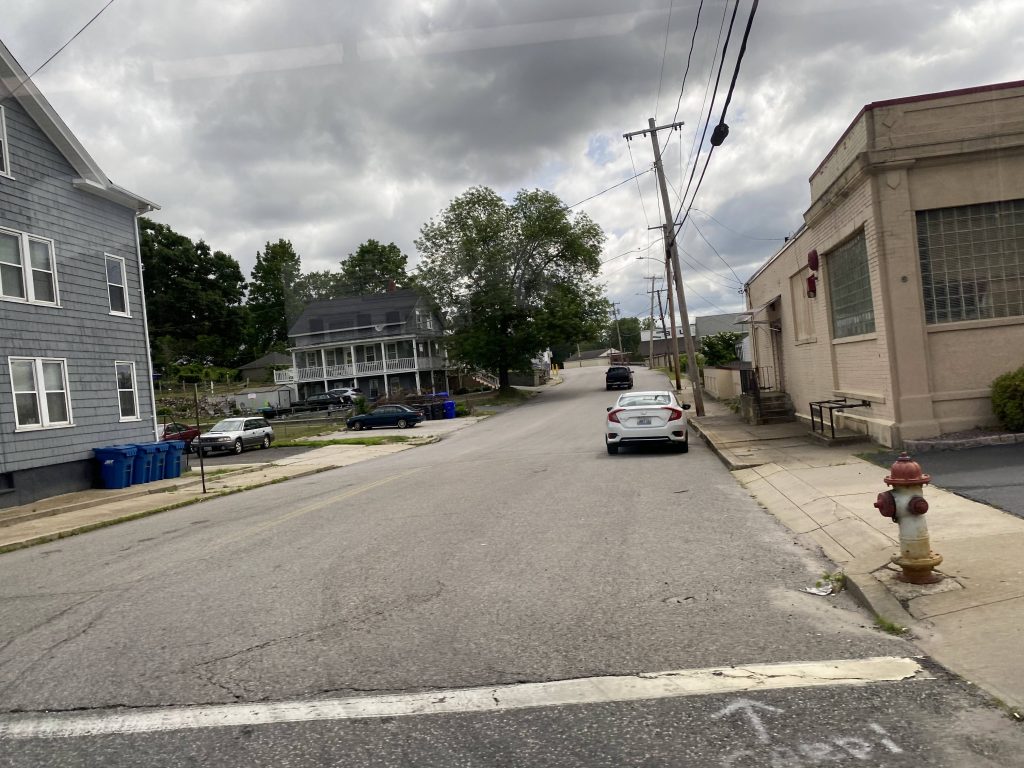 From here, we did a deviation towards Phenix Village to serve the hotel over there. It was also here that a friend (same one from the 30!) got on the bus. I'll describe later. So, we went up a hill, served the hotel, then banged a u-ey back down Main Street. We then turned left down East Main (what is this, Aquidneck?) and down Providence Street. More mills!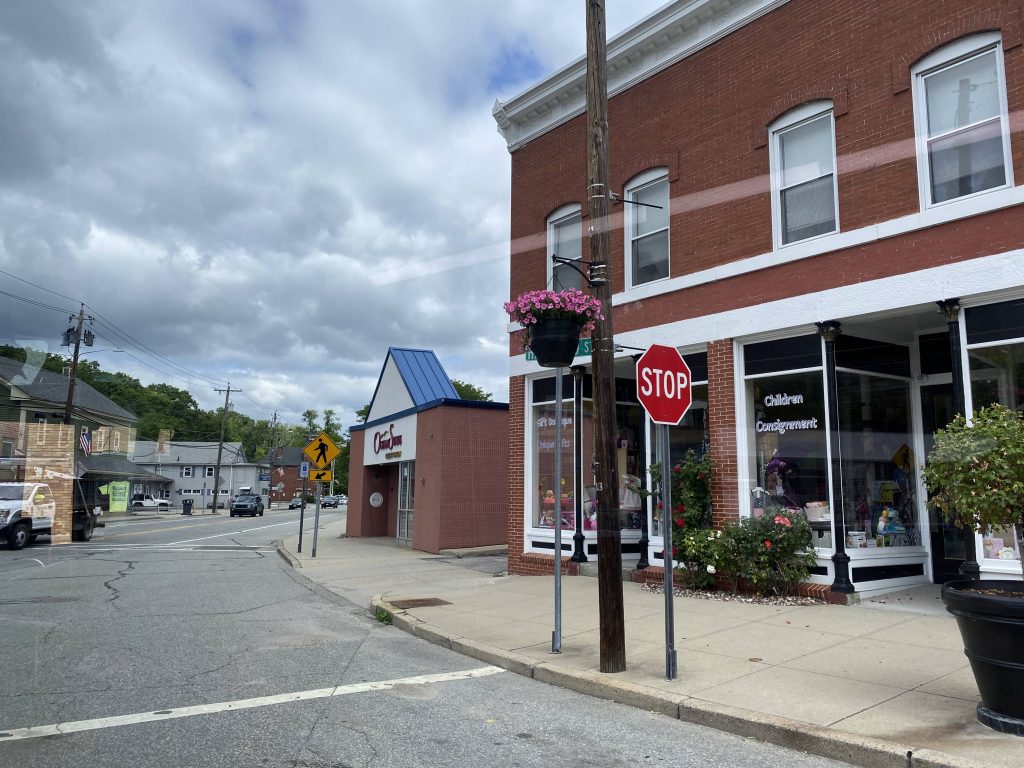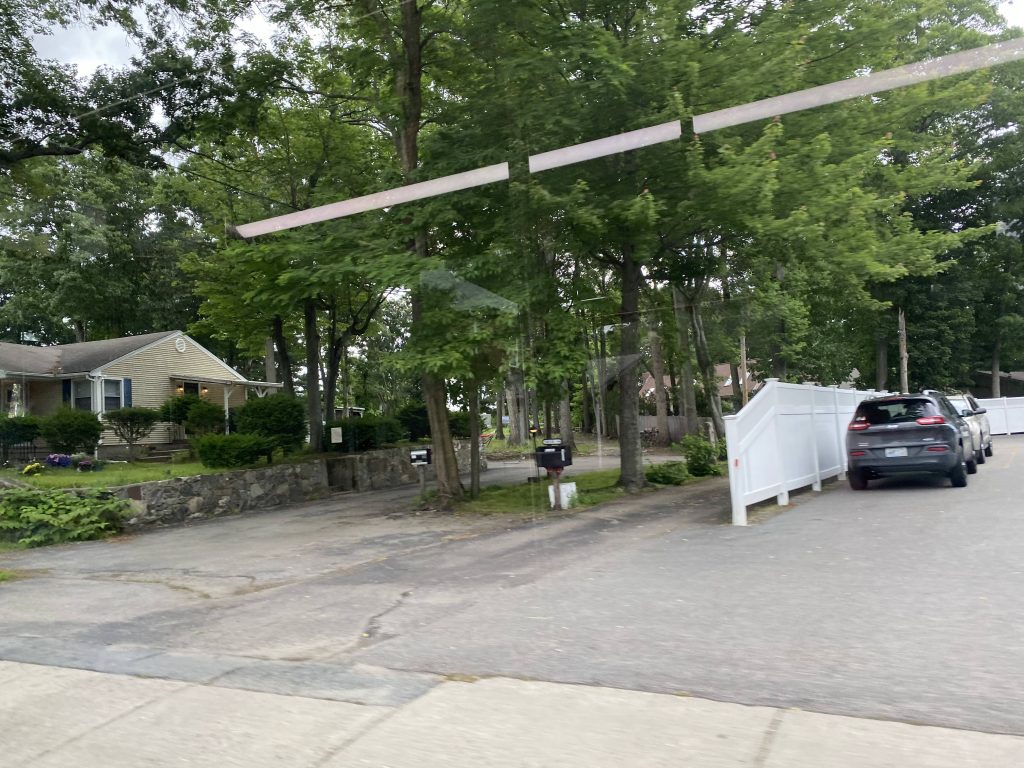 From here, we passed another transfer point for the 23 and went down Providence Street some more, until eventually we crossed the river and took a right down Wakefield Street. It then became East Avenue as we crossed the river a final time and we reached Bald Hill Road soon enough- oh for GOD's sake, another deviation?!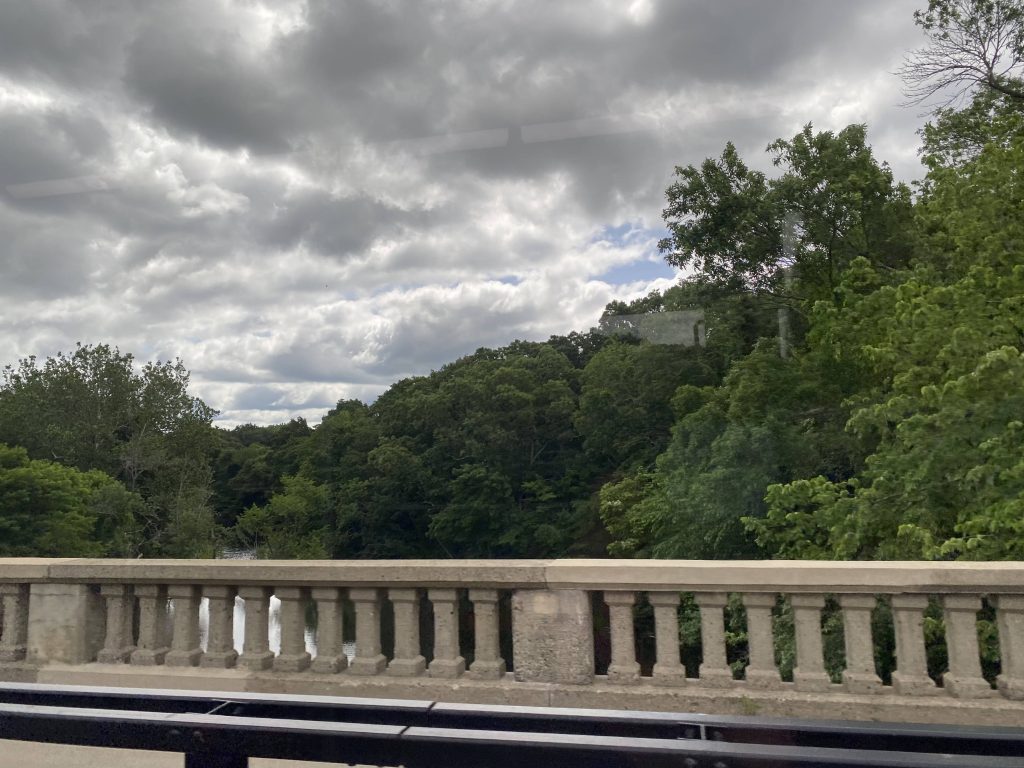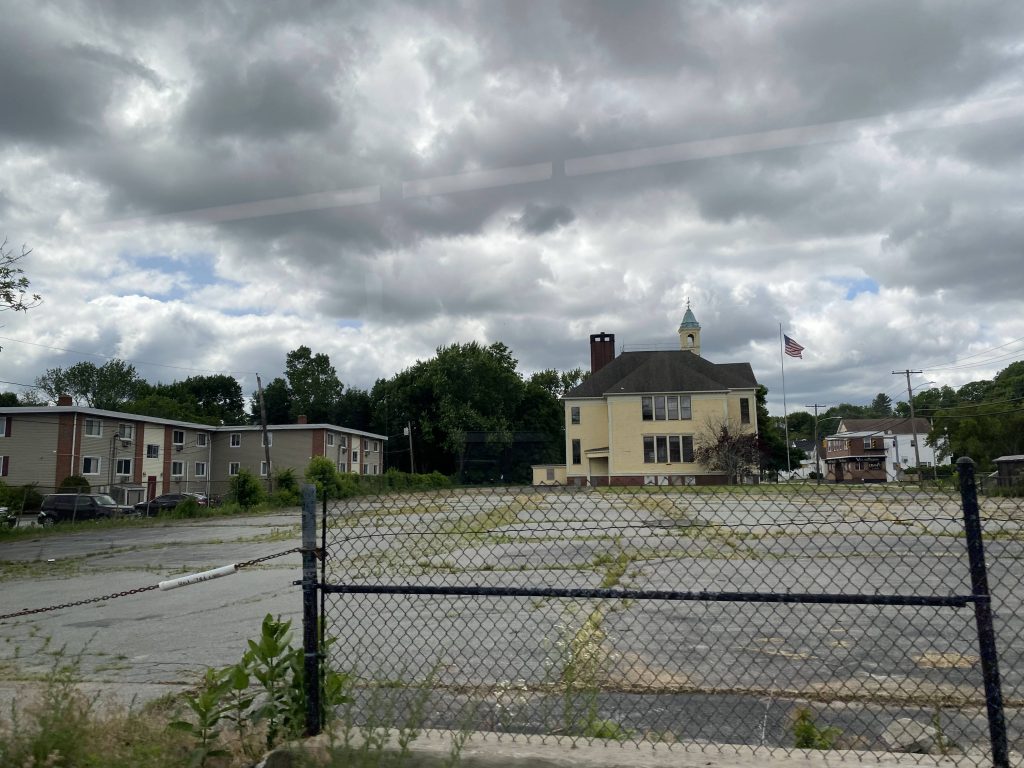 Yeah, we had to deviate to the Rhode Island Mall, facilitating transfers to the 21 and serving as the secondary terminus should CCRI be inaccessible. Speaking of which, we pulled out of the mall and then hauled it uphill to CCRI. And finally, we were at the end of the route. It was also here that I got out the papers with the new 13, 16, 23, and 29 schedules and maps and slapped them on the bus shelter, with the help of my friend and the blessing of the RIPTA supervisor who just happened to show up as we started.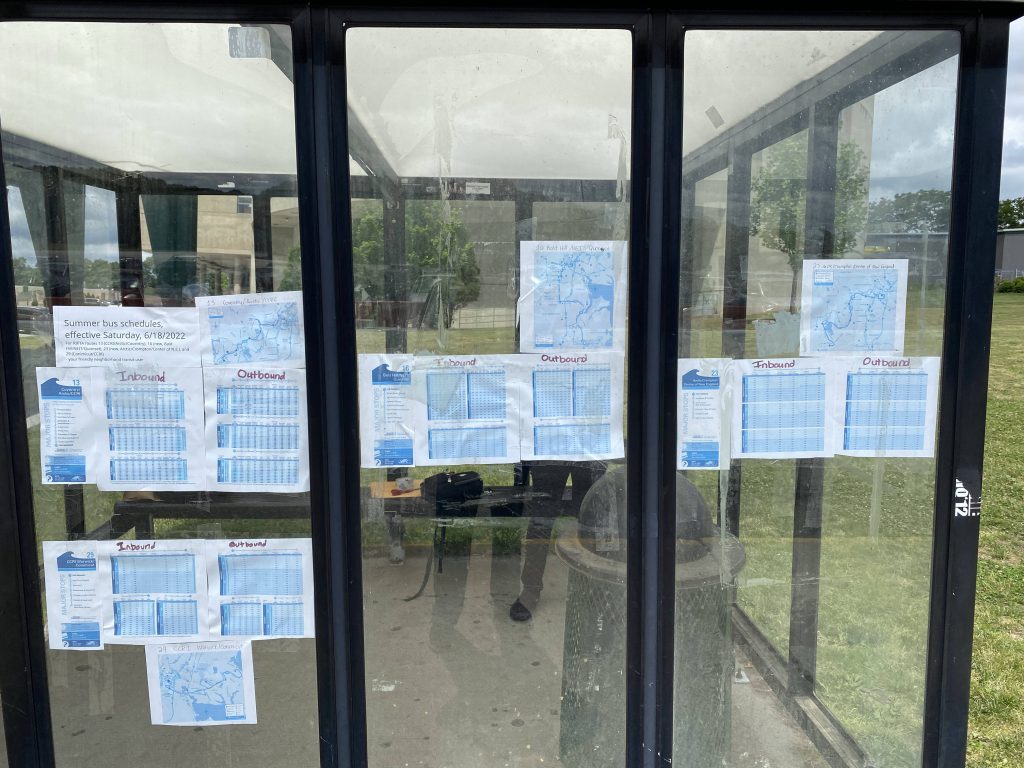 The good: It's about as far out as you can go on a fixed route, without going express at any point! Sure, the 14 goes further out, but that runs express to Jefferson Boulevard from downtown Providence. It's also largely a lifeline for the people out in Woodland Manor and Coventry, as well as Phenix Village. It's also relatively frequent, for the ridership (1 hour headways on weekdays, and weekends soon!). Speaking of which, not a lot of people use this route. 378 daily passengers on average, however that was when it was grossly infrequent on weekdays and when it skipped CCRI and RI Mall in favor of the Warwick Mall. But, I've seen ridership all over the place for this route. Some runs have the bus being packed, and other times it's largely empty. It's also being interlined with the 29, which means (in theory) one can get a one-seat ride from Woodland Manor to Conimicut, should anyone be crazy enough to do that. However…

The bad: It's a bit of a tedious route, especially with the Phenix Hotel deviation! Like, I know people use that stop, but like, can't it go to its own route? I dunno, say a CCRI-Greenville or CCRI-Cranston Walmart route via Phenix, Hope, and Fiskeville? Or, something that connects to the 10X? Also, the pre- summer 2022 weekend schedule. Every hour and 40 minutes?! What?! Thankfully, that's over though, so I'm not gonna count that against the route. It also tends to suffer from on-time performance issues during the afternoon rush, but I don't know if RIPTA considered that when they revised the route's scheduling.

Nearby points of interest: Not a lot out in Coventry, though that's unsurprising for the middle of nowhere. There's a Job Lot though, along with Dave's. Stop & Shop is a short walk away. Also, Arctic and Phenix Villages along with CCRI and the Rhode Island Mall.

Overall, it's not the worst. It could be faaaar worse. Hell, before 2013, the route went all the way to Providence and had three termini, being off a random side street in Coventry, Woodland Manor, and Hope Village. And, only one trip each day, to my awareness, also would deviate into Garden City for some reason. Before that, the route didn't even run express at all, largely replicating the 21 and 22 past CCRI. Yikes. My point is, though, while it can be a hard one to stomach all the way, it could certainly be far worse.

Rating: 6/10