So, from the middle of absolutely nowhere, to the heart of a small city (kinda). Let's look at South Norwalk.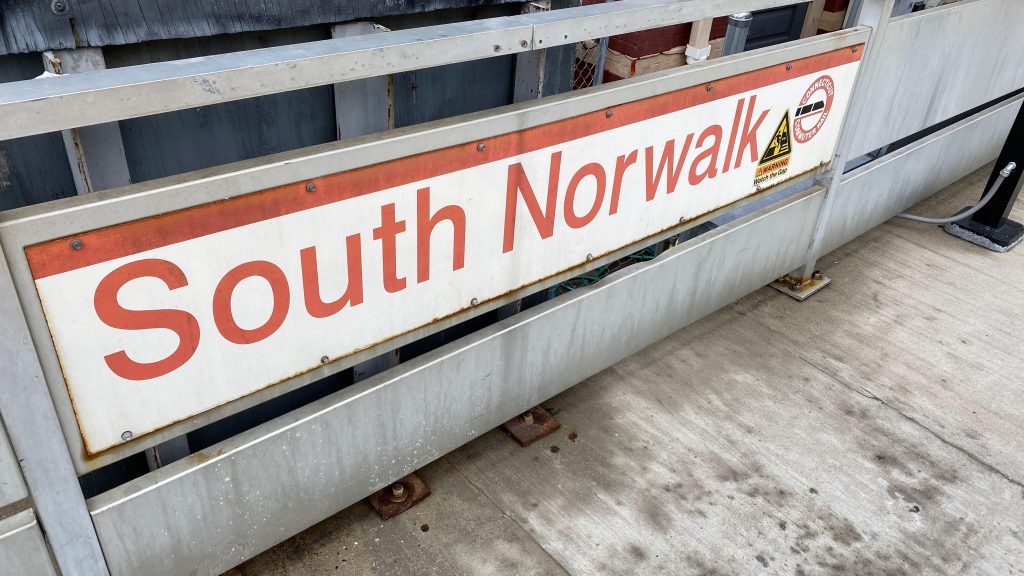 So, getting off the WHEELS bus (no entries on that yet!), I made my way up towards the station. Wait, oh crap I got off the wrong spot. Turns out, you don't enter through the parking garage like at Wickford Junction. So, some more walking later, and finally I found the entrance to the platforms. And there's a station building here, too! Sweet!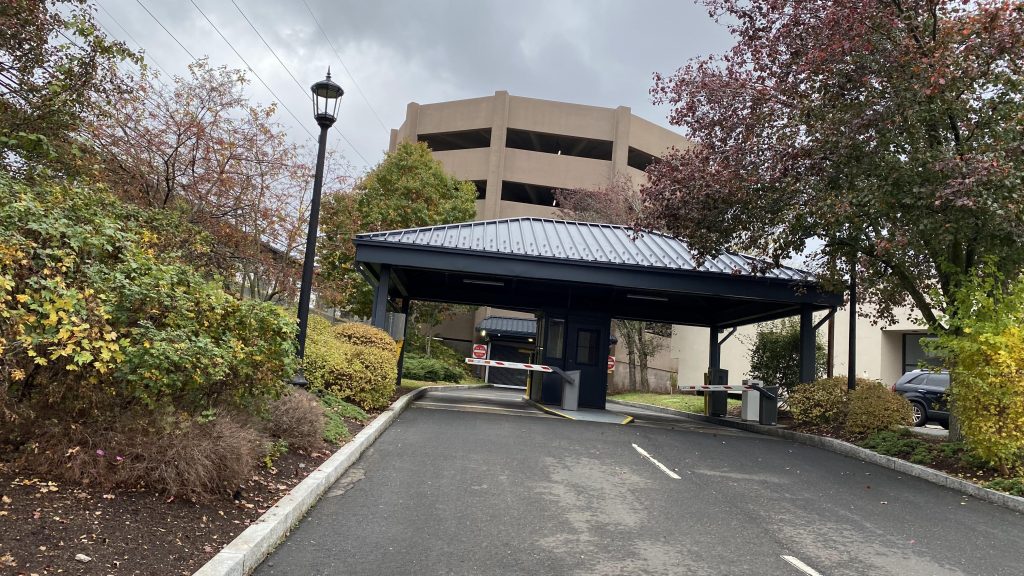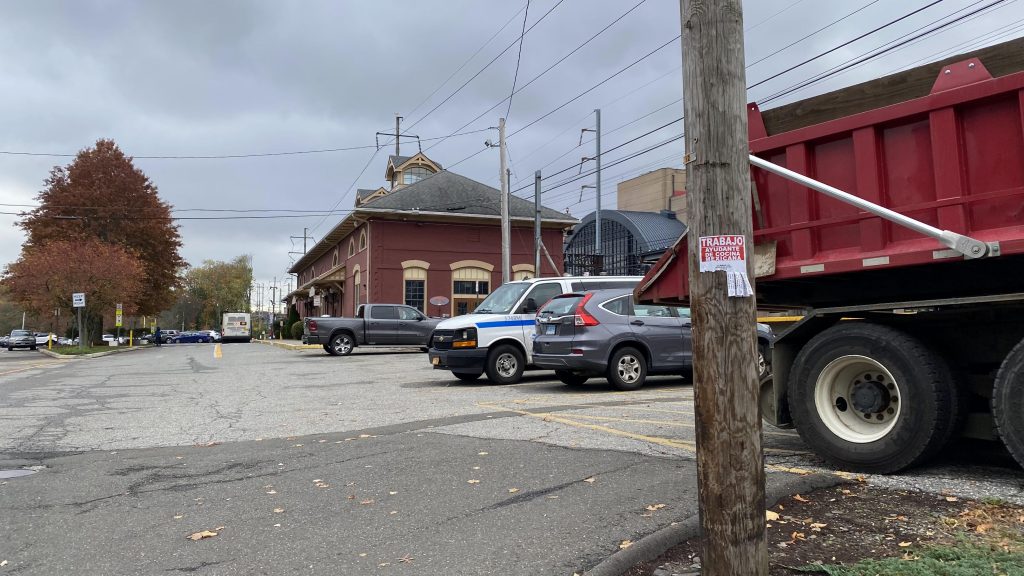 Of course, it's your standard Metro-North affair, but the platforms are configured in a slightly more unusual way. With it being the terminal for the Danbury Line, the trains need somewhere to lay over. So, that's where the extra tracks and the partial islands come in. Tracks 1 and 2 are your standard express tracks, mostly for Amtrak and express trains. Tracks 3 and 4 are used for trains to New Haven and Grand Central, while tracks 5 and 6 are used for Danbury trains. Here's a visual from Wikipedia.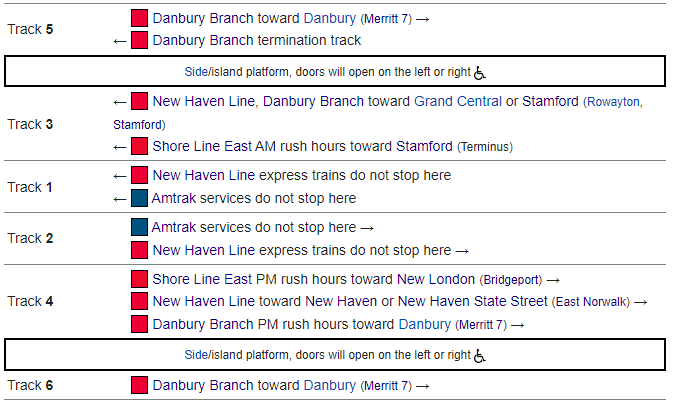 So, how's the station itself? Well, the platforms are your standard affair with benches, a Pepsi vending machine, ticket machines, and a parking machine to pay for parking. Inside the station, you have some vending machines, plus bathrooms which are only open during morning and evening rush hour periods. The inside of the station looks nice though, with waiting areas on either side, connected by an underpass.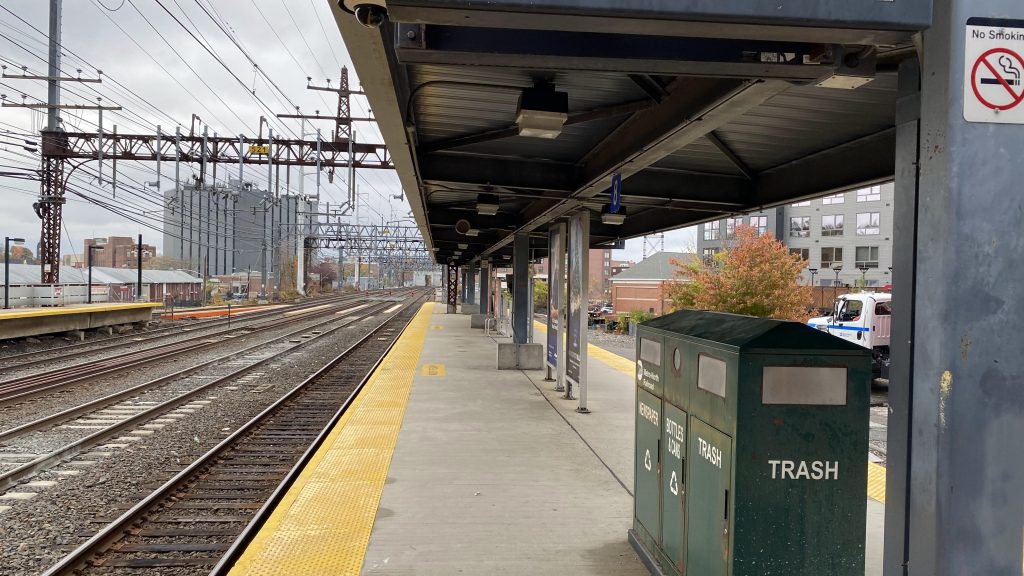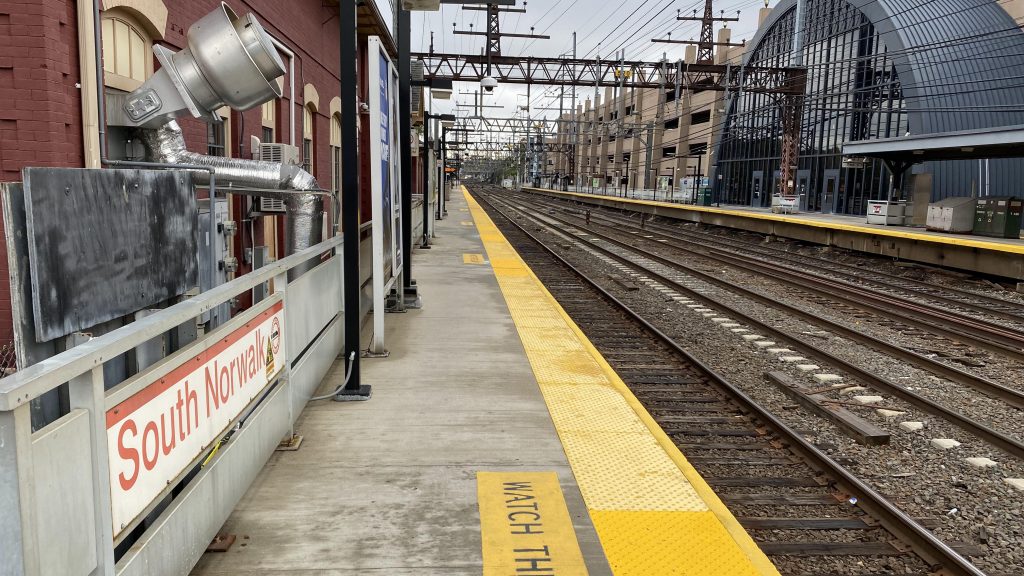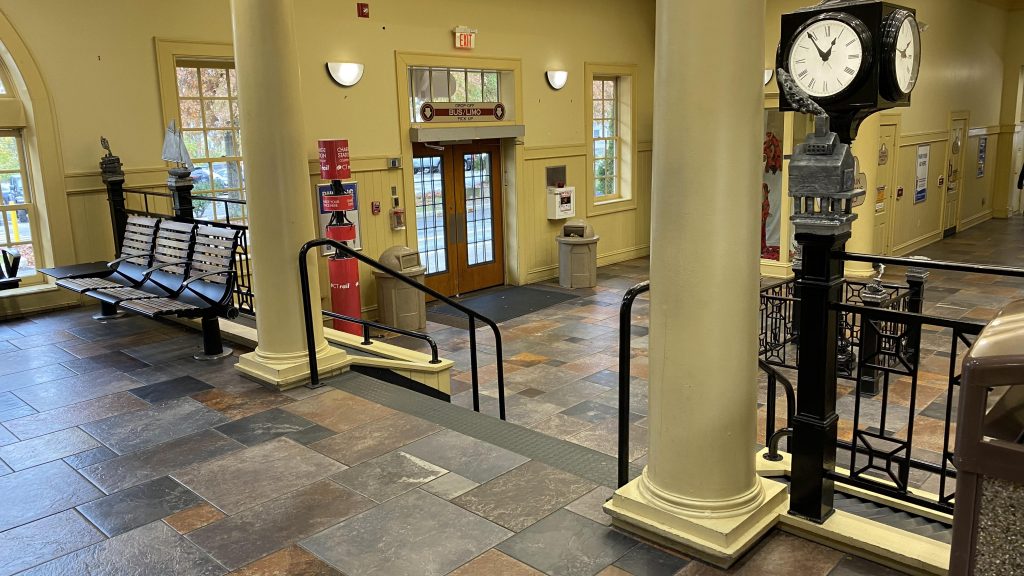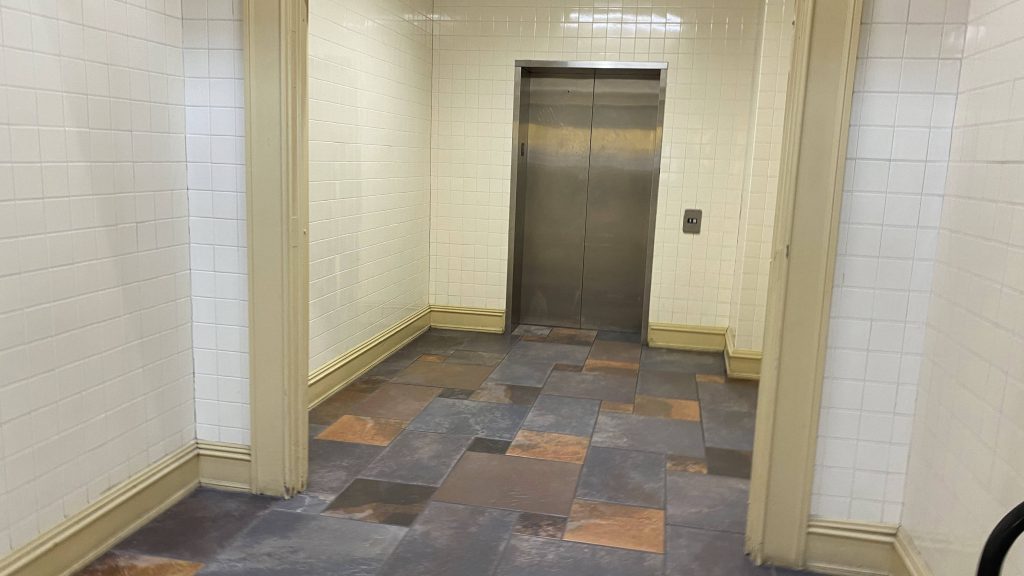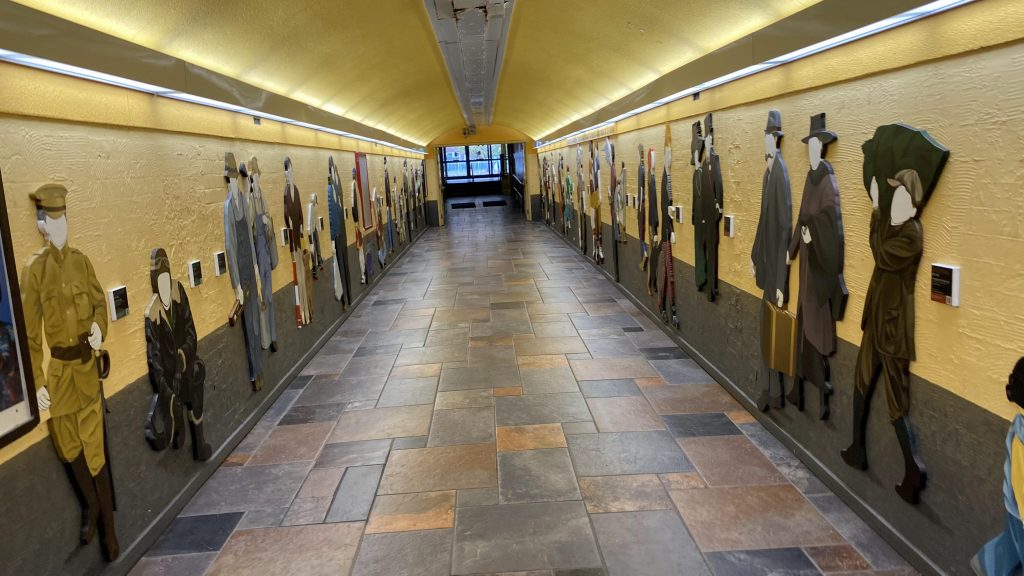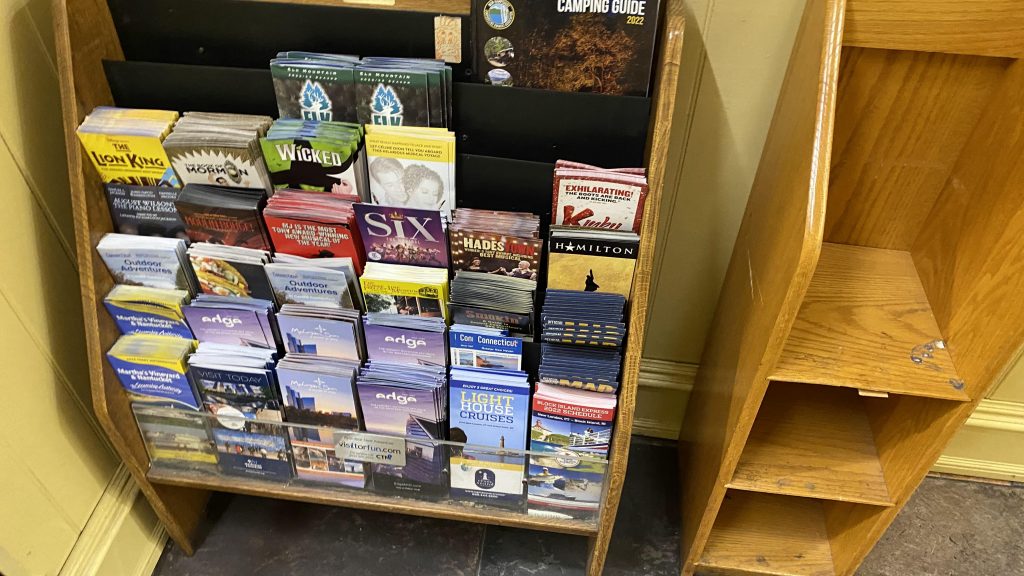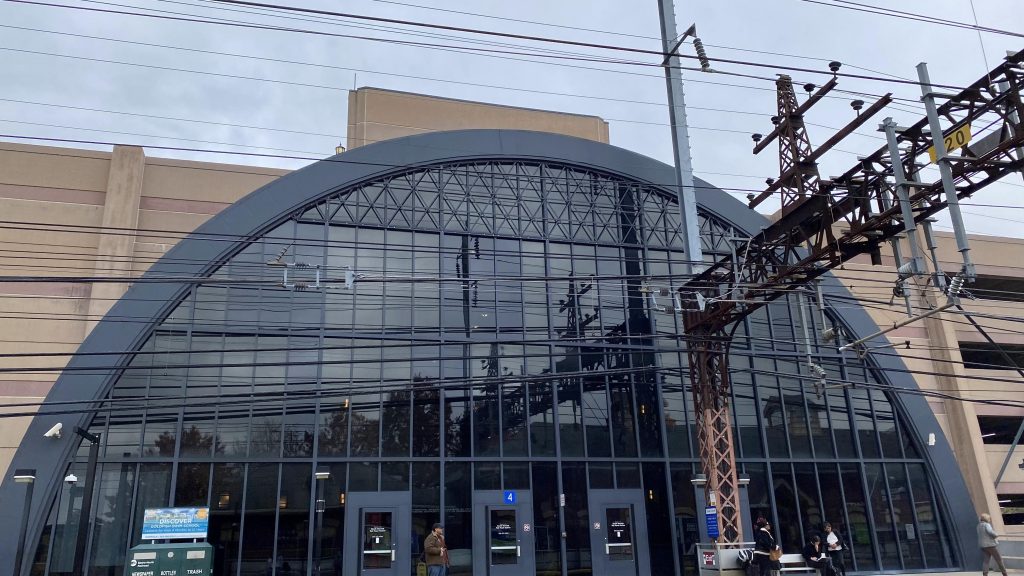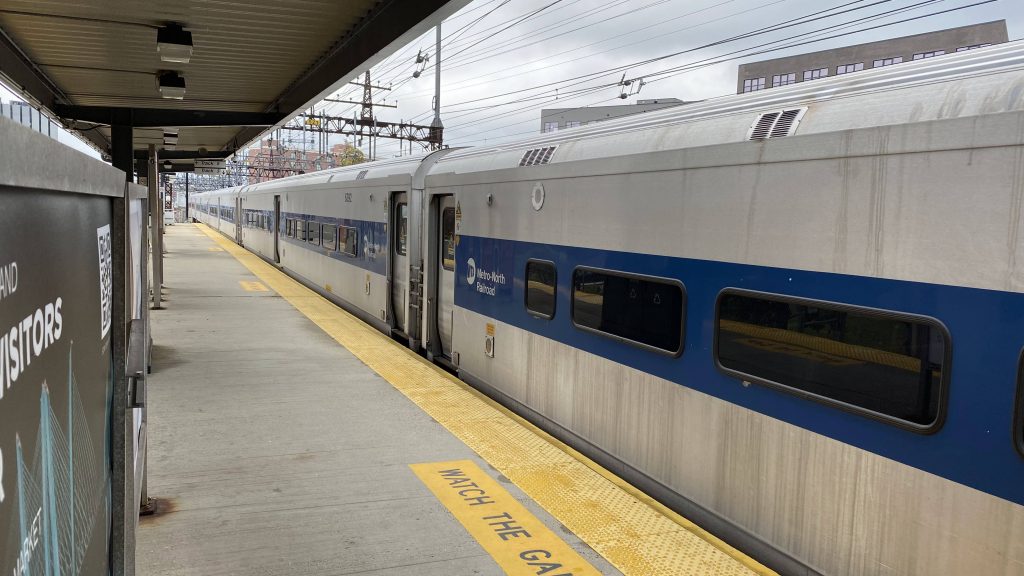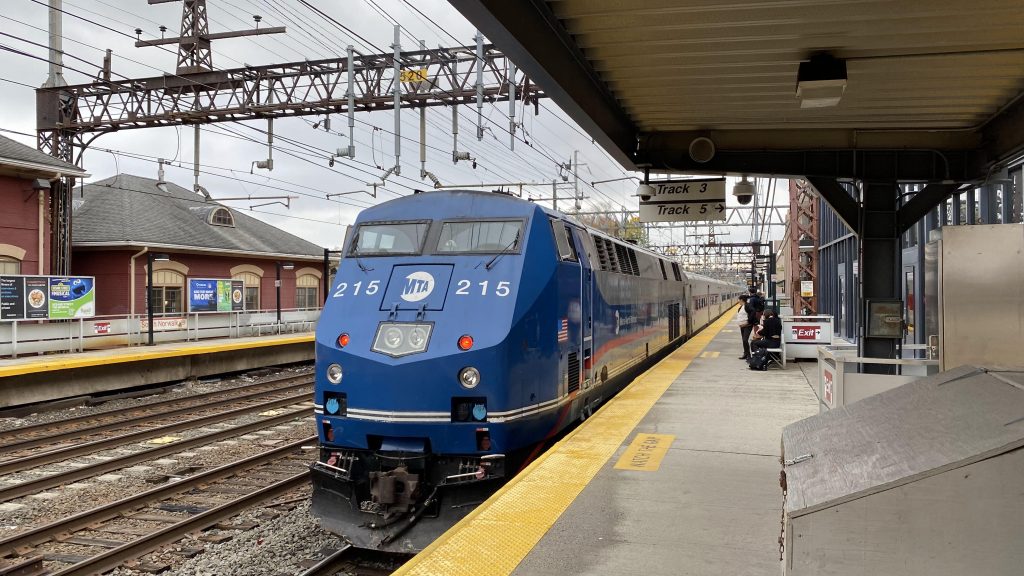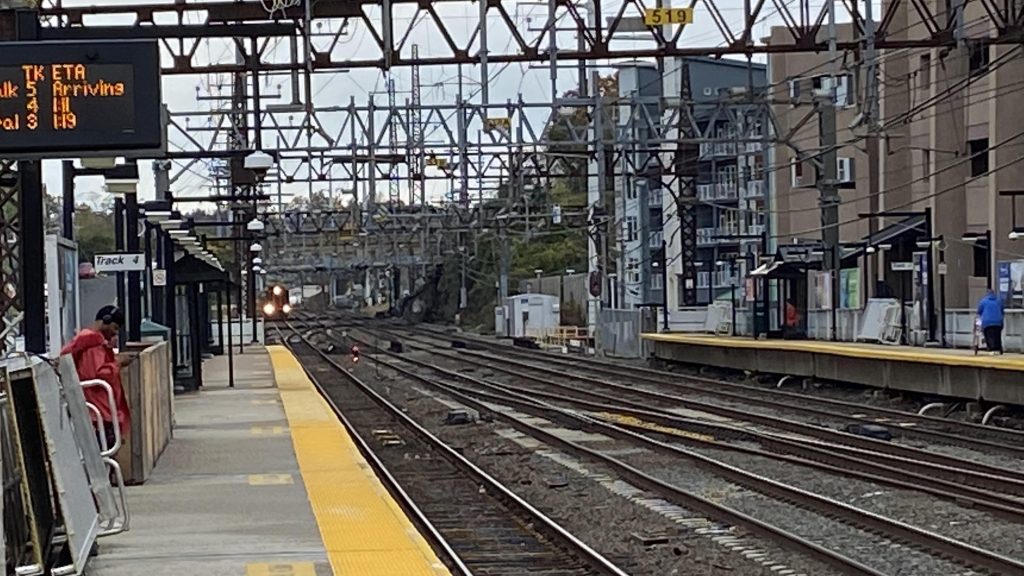 The good: It's pretty much in downtown Norwalk! Furthermore, you also have Norwalk WHEELS deviating in here with every route that serves the station. Parking is (as far as I can tell) aplenty, and you even have two nice indoor waiting areas. Plus, it's also the terminus for Danbury trains, so one could transfer between lines here.

The bad: That said, sometimes the platform listing is only a suggestion, as the Danbury train above was too long to fit on track 5. It's also a bit of a ways away from the WHEELS Hub, and the locked bathroom is annoying.

Nearby points of interest: If you're willing to walk a little, downtown Norwalk is nearby! You also have the Sono Collection shopping center and the aquarium nearby.

Transit connections: Metro-North (Danbury & New Haven Lines), Norwalk WHEELS (9, 10, 11)

Overall, it's a nice station. In a way, it reminds me of Wickford Junction, but with actual service. And, unlike some other stations, it's properly set up to handle branch services. It's also centrally located in Norwalk so one could get here without much hassle.

Rating: 7.5/10