Alrighty, so we went from among the best Red Line stations to one of the dingiest. Dear god. Let's look at the John F. Kennedy-University of Massachusetts Boston station on the Red Line, aka Columbia. Hopefully I-93 isn't too loud here, like I-90 was in Newton!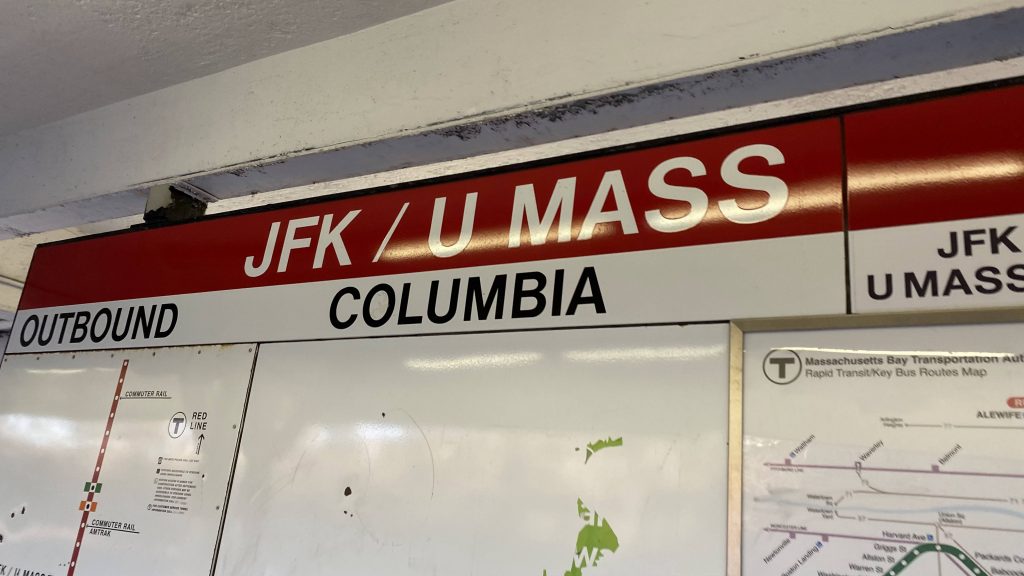 So, getting off the Red Line, the platform setup is actually quite unusual here vs. most stations. You have an island platform…..and another one. So, if you're coming from the street, the Commuter Rail, or a bus, how do you know what platform the Alewife train is coming to next? Well, that's easy. The signs tell you!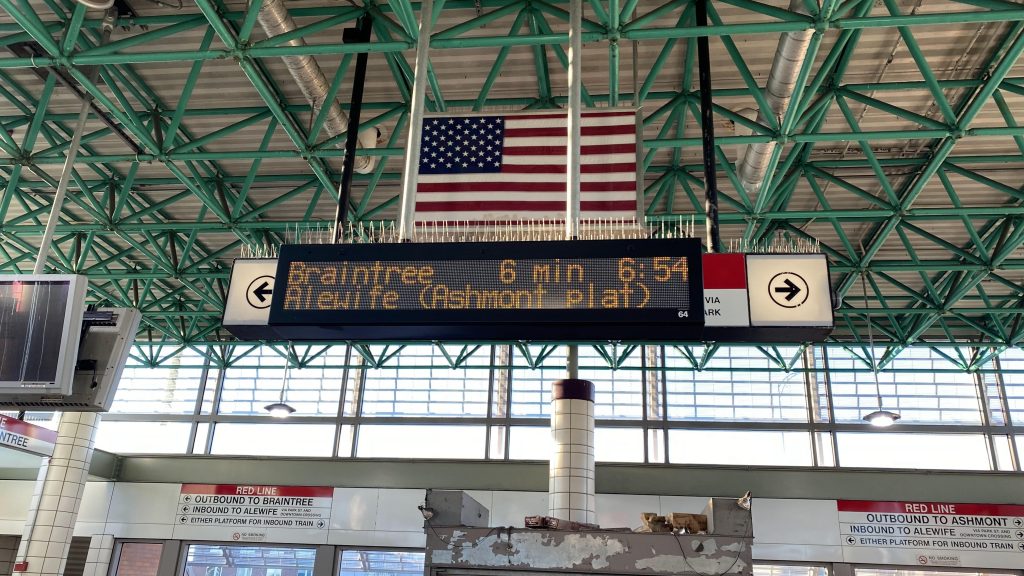 The platforms themselves aren't much to ring home about. Kinda dingy, but it's expected given we're under I-93 and most under-highway stations suffer this fate. Also, I can't help but feel like the station's falling apart with how much is peeling. Seriously, give this place a facelift!!!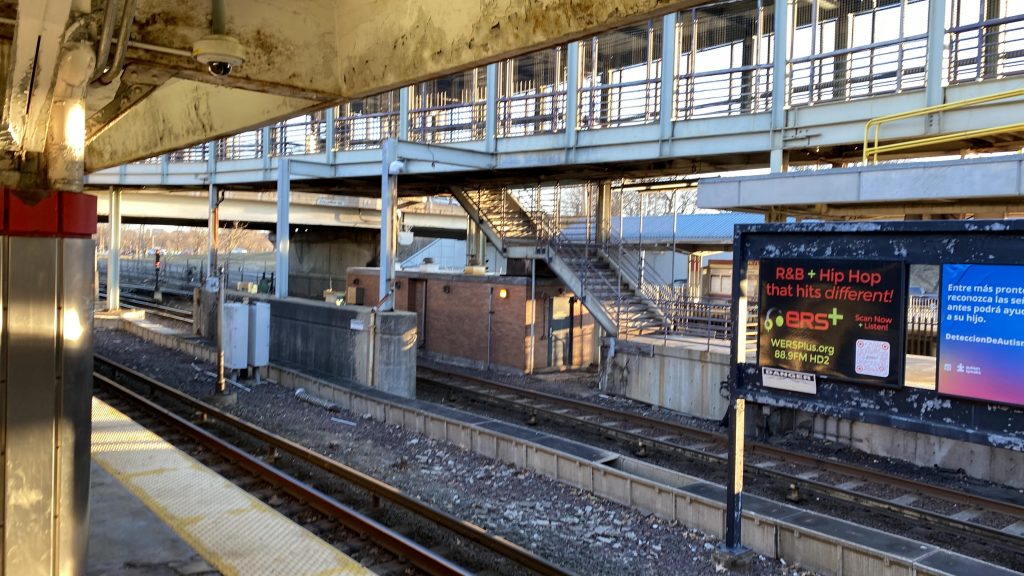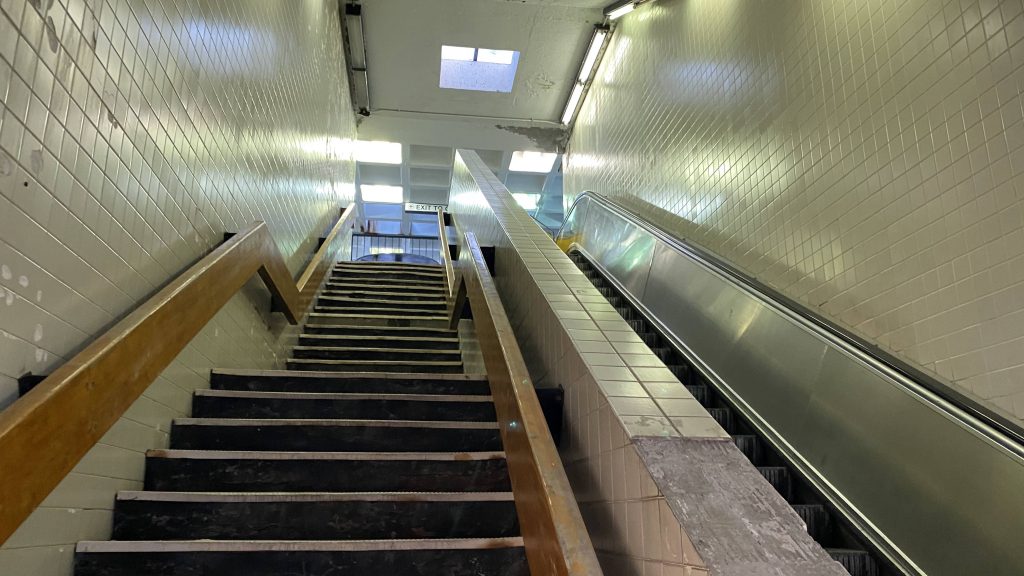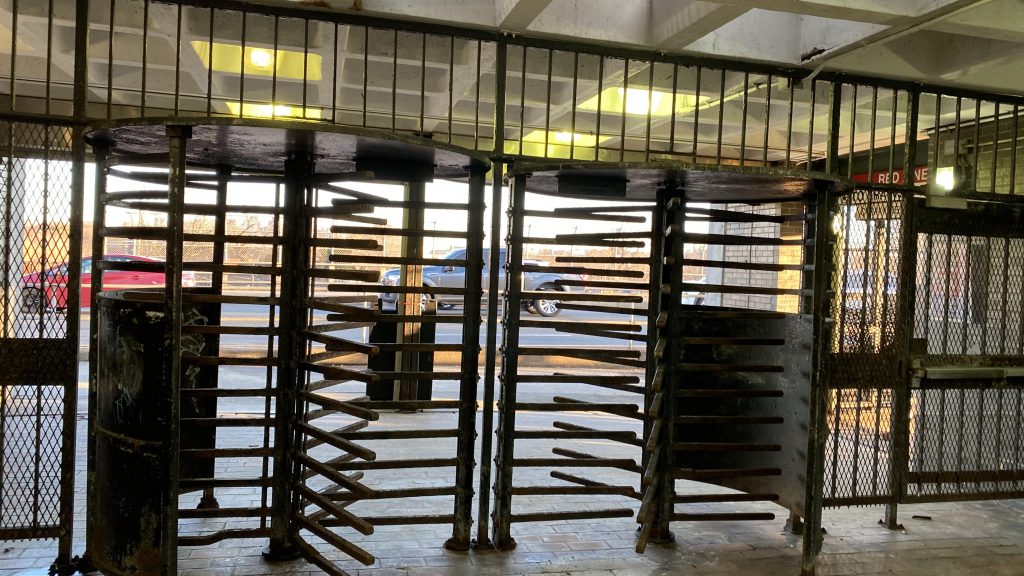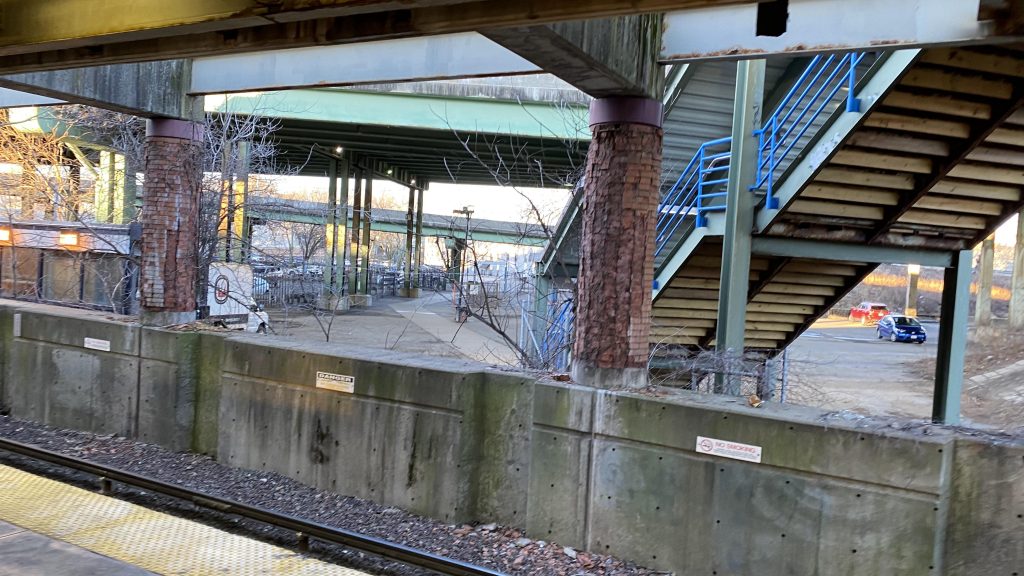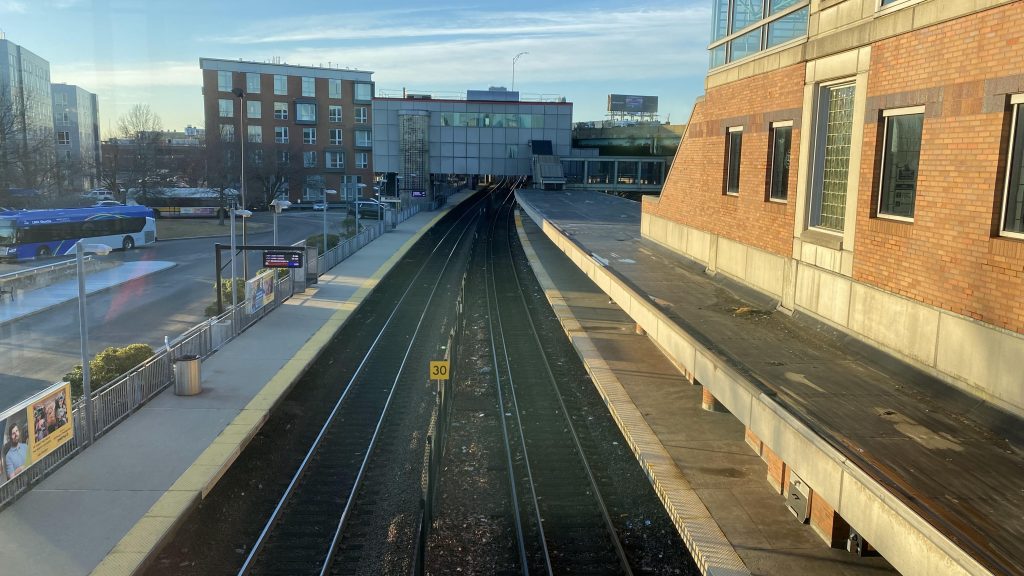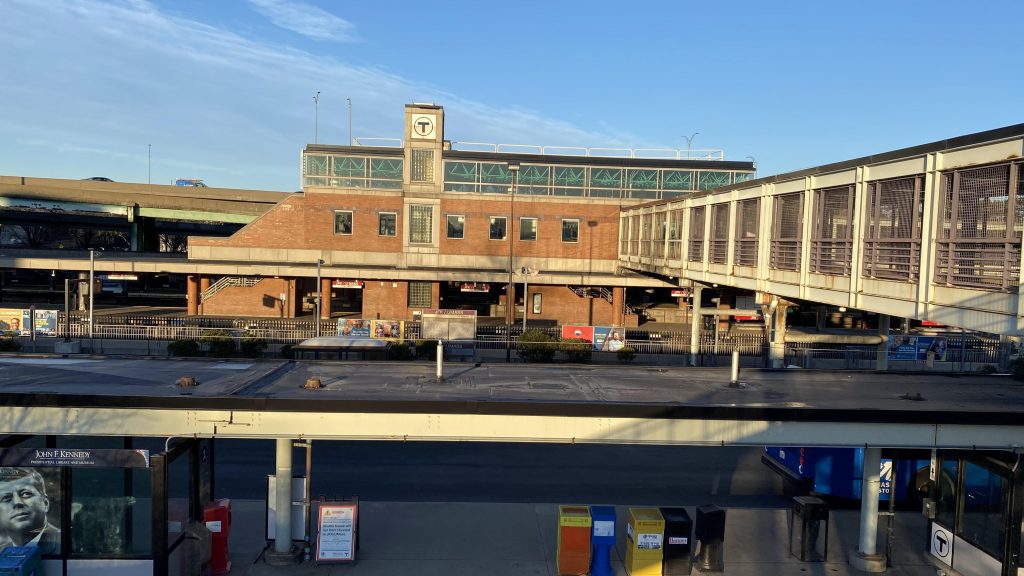 So, the Commuter Rail platform opened in 2001 (later than all but the Greenbush and South Coast stations), and it's as you'd expect: fully high-level. There's also a departure board. Neat! The busway also has all of three connections for MBTA buses, plus various UMASS shuttles.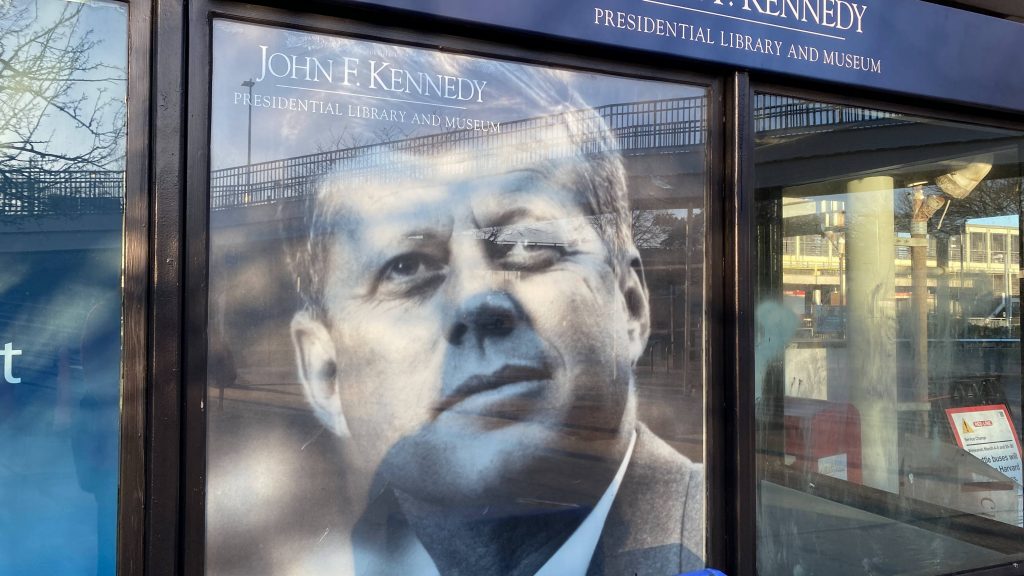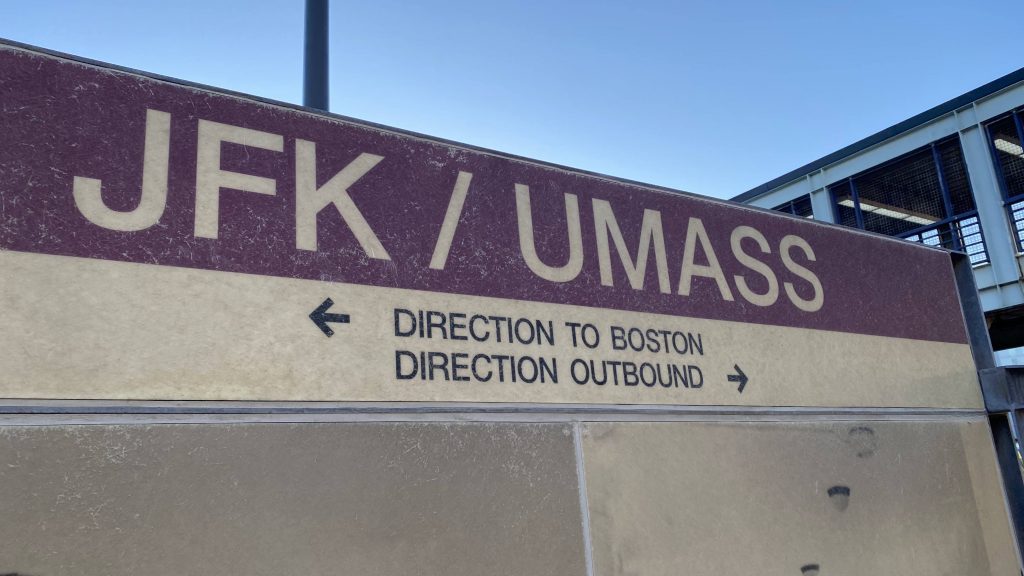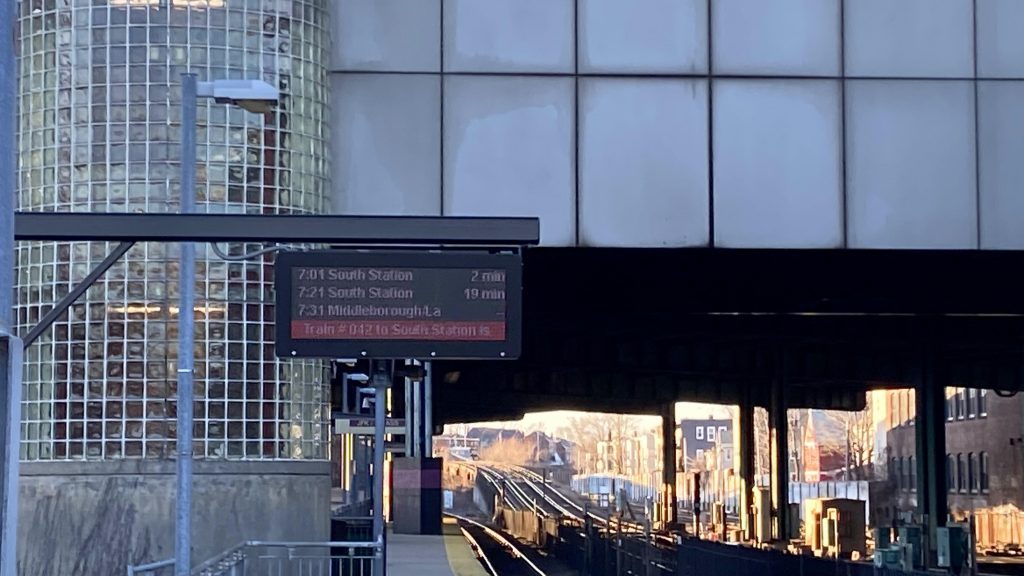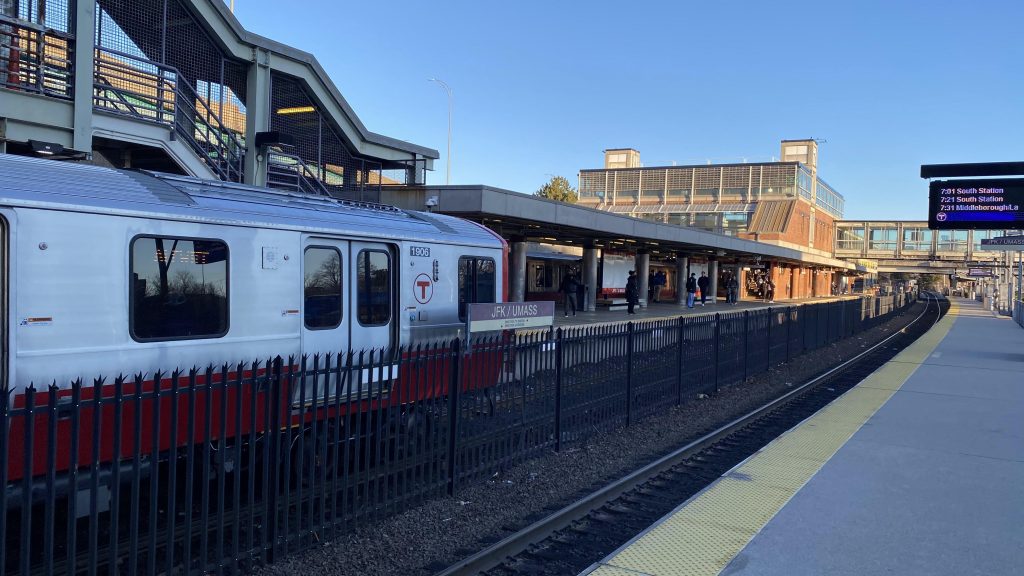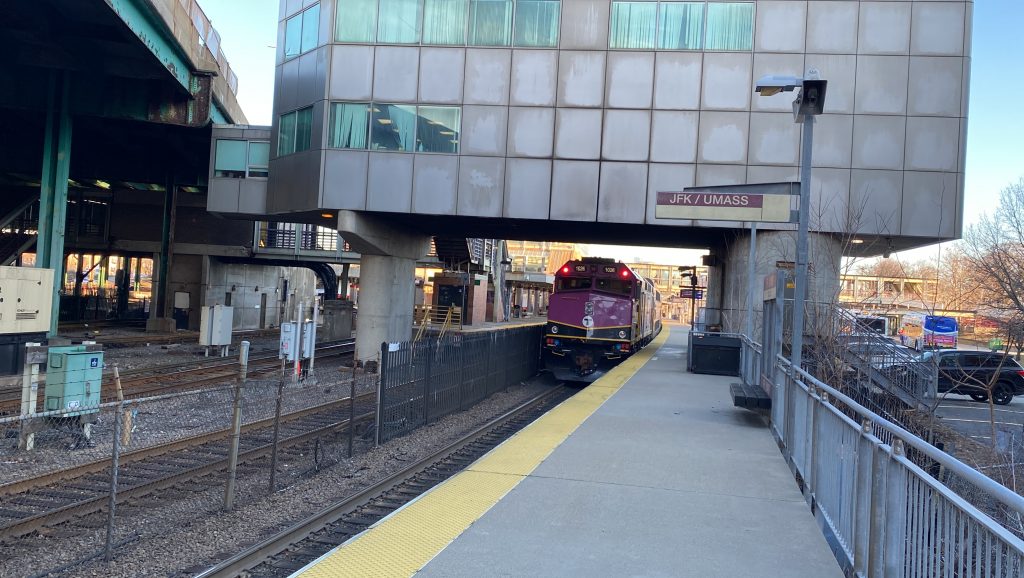 The good: It's pretty damn close to UMASS Boston!

The bad: THIS PLACE IS LITERALLY FALLING APART, MAYBE ASIDE FROM THE COMMUTER RAIL PLATFORM! NO, NO, NO!!! THERE'S NO TENANT (unless they open later) FOR WHAT LOOKED TO BE A SHOP, THERE'S PEELING PAINT EVERYWHERE, THE STAIRS ARE RUSTING, SOMEONE COULD DIE HERE DUE TO LACK OF MAINTENANCE!!! ALSO, FUCK YOU IF YOU HAPPEN TO BE ON THE WRONG PLATFORM FOR AN ALEWIFE TRAIN AND CAN'T MOVE QUICKLY!

Nearby points of interest: UMASS Boston and the JFK Library are the big ones!

Transit connections: Red Line, Commuter Rail (Middleborough, Kingston, Greenbush), MBTA bus (8, 16, 41), various shuttles

Overall, NO, JUST NO!!! IT'S SO DINGY AND IT'S FALLING APART, LITERALLY!!! PLEASE, GIVE IT A FACELIFT LIKE WOLLASTON!

Rating: 3.5/10