Alrighty, the penultimate Green Line entry! Longwood, not to be confused with Longwood Medical Area, is a D branch station. And, it's about what you'd expect. Is it any decent? Is it dogcrap? Who knows! Let's see.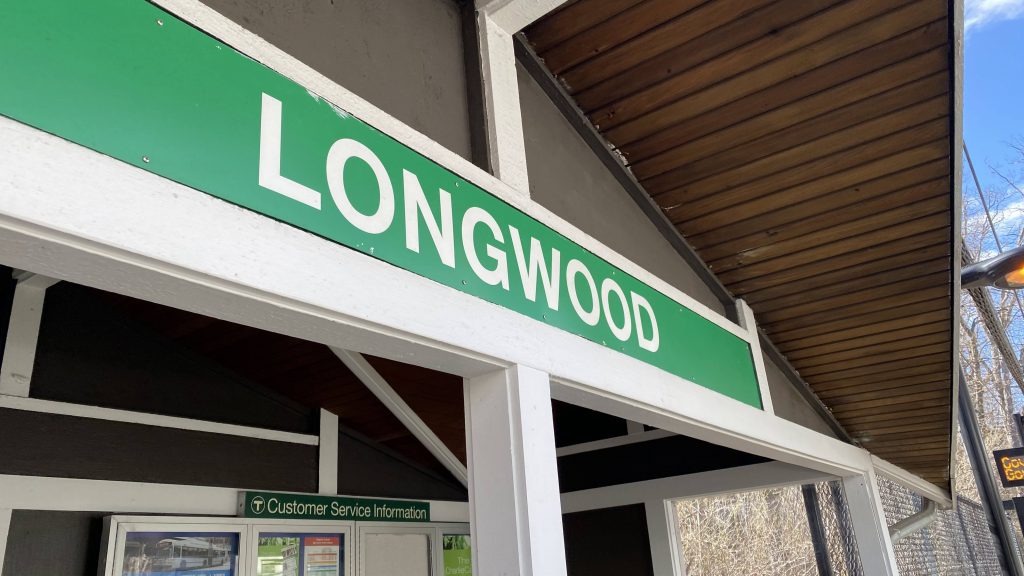 So, getting off the train after Brookline Village, I knew it was getting close. I was near the end of the line, with one stop after this (Fenway). So, what did Longwood have in store? Well….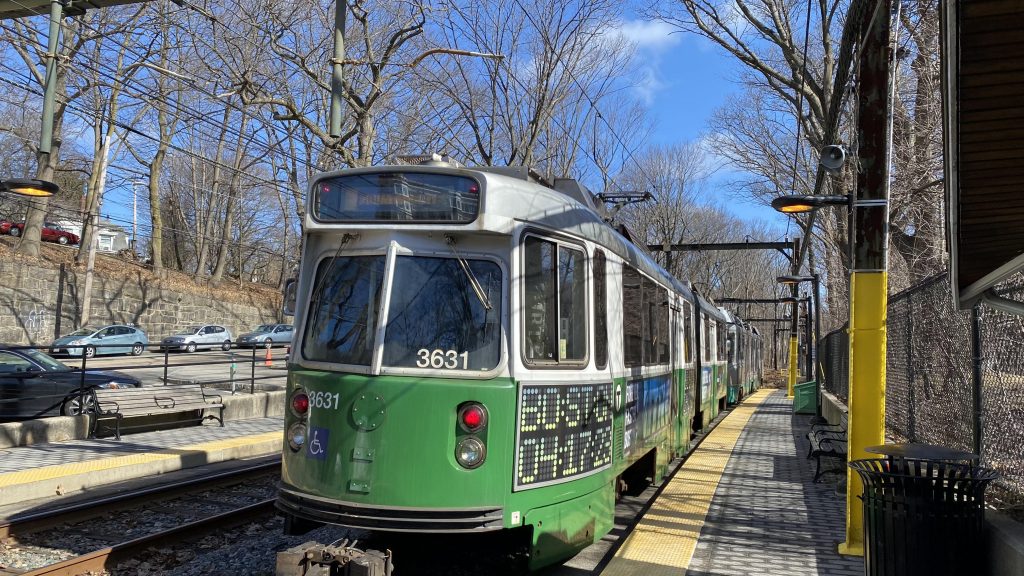 Longwood is your usual D branch affair: benches, wastebins, sheltered area that's heated, unheated shelter as well. It's just north of the Medical Area, with the Emerald Necklace separating it (which, to be fair, doesn't exactly look green currently. Fun fact: that's why the Green Line is green!). On the street, you have an apartment complex and an anemic amount of parking (which, though, isn't bad). Not much to be had with pedestrian access from Longwood Avenue, though, which isn't too surprising, but still disappointing. I then look beside me, hearing a familiar voice mention something about what was on the ground, saw that someone heaved their entire SOUL onto the ground, and proceeded to remember where I recognize the face, as none other than Jacklyn. No, nothing was organized and it happened by mere chance, however we did talk a little about the T and whatnot, and how I had one station on the Green Line left after Longwood. (we'd part ways after I got off at Fenway). Oh yeah, there's also a mini-high here, for level boarding with Type 7s. But, come on, why would you board a Type 7 when a Type 8 is better in every way?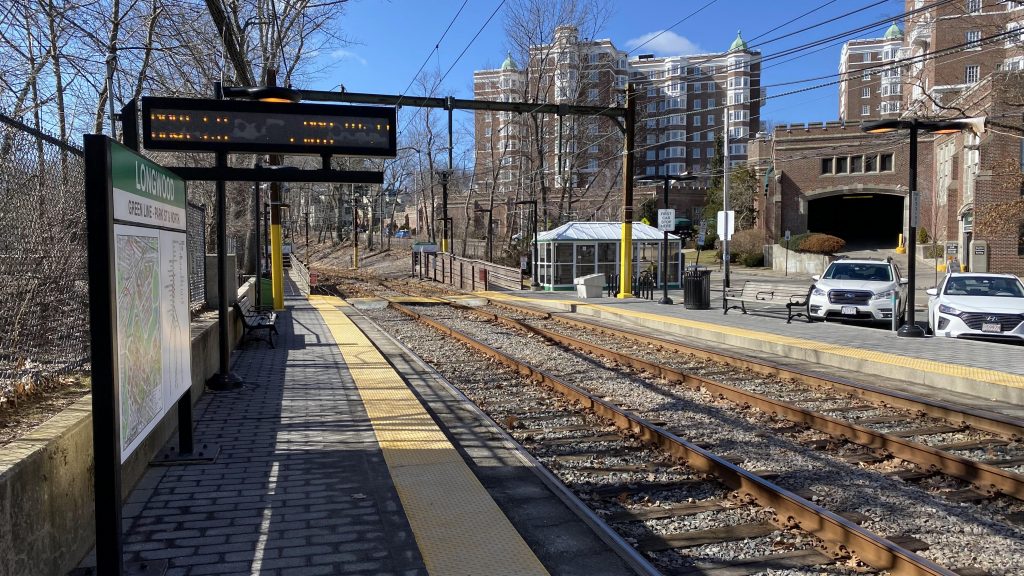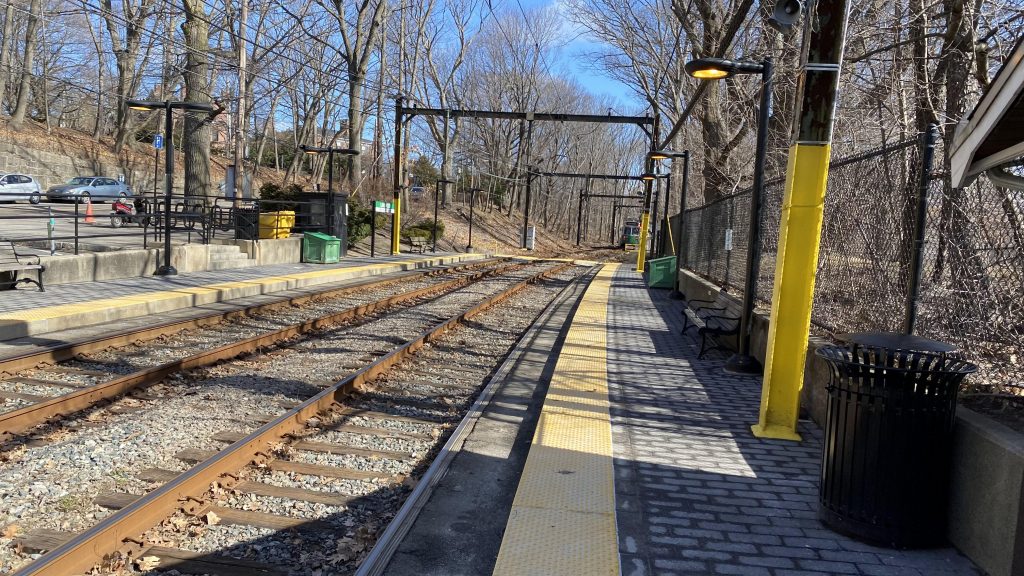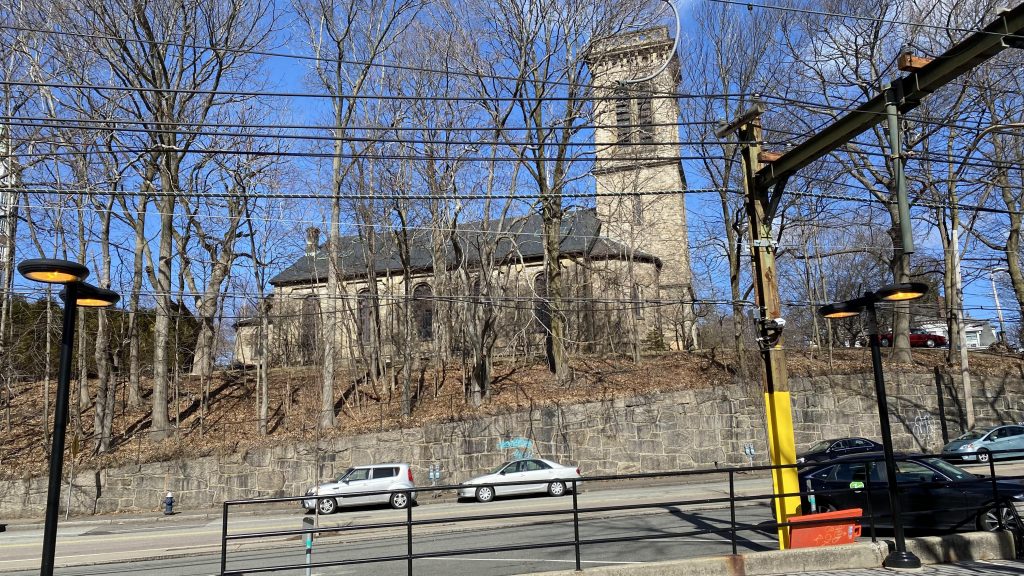 The good: The usual D branch amenities! Plus, mini-highs for level Type 7 boarding! It's also pretty close to the Medical Area, which as far as I can tell is pretty much where a considerable amount of medical research happens. So, in other words, it's important. The Emerald Necklace also adds to the ambiance during the warmer months!

The bad: Eh, I don't have a lot. I guess it's the fact you don't have access from Longwood Avenue directly that gets me the most, rendering this of the "screw you" type. Also, no bus connections as far as I can tell.

Nearby points of interest: The LMA is the big one! To a lesser extent, the Emerald Necklace (the Green Line's namesake!).

Transit connections: Green Line (D)

Overall, PLEASE, I AM BEGGING FOR A RAMP FROM LONGWOOD AVENUE!!! THIS WOULD SAVE PEOPLE MORE TIME AND WOULD LIKELY DRIVE RIDERSHIP UP!!!

Rating: 7/10