Damn, have I really procrastinated on this for far longer than I should've? Eh, whatever. I just needed some time to brew a way to talk about the Red Line without talking about the sorry state it's presently in (as of 4/8/2023). Oh well, let's delve into the Red Line.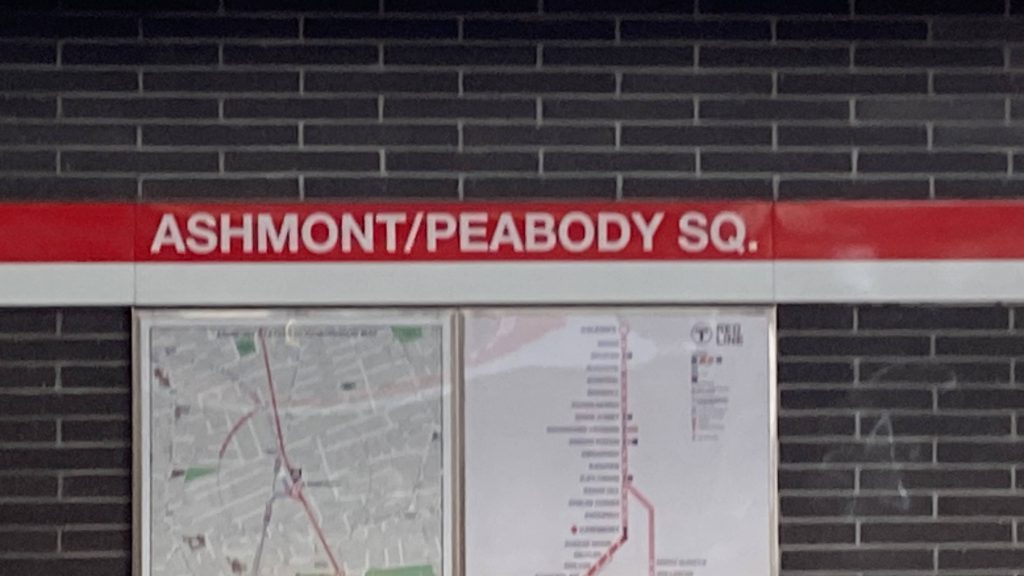 The Red Line originally opened between Harvard and Park Street in 1912, with extensions to Dorchester happening not long after, with Ashmont opening by 1928. Over time, several other extensions have happened, with the opening of the Mattapan Line (technically considered part of the Red Line, though for the purposes of this blog is considered a separate entity entirely, as it is in practice), and in the '70s, a new branch opened, heading down the South Shore to Quincy Center. Later, this line would be extended further to Braintree in the '80s, with Quincy Adams opening after due to delays. This extension also happens to parallel the Old Colony mainline as well, and historically also ended up being the last bastion of exit fares on the MBTA. As a (not-so) fun aside, historically entering the system down there also required a DOUBLE entry fare. Yikes. While this happened, the Northwest Extension was underway as well, and the northern end got extended to Alewife. Unfortunately, it wouldn't go up to Lexington as hoped due to religious Arlington NIMBYs due to "those kinds of people" (if you know your NIMBY lingo, you'd know what they didn't want)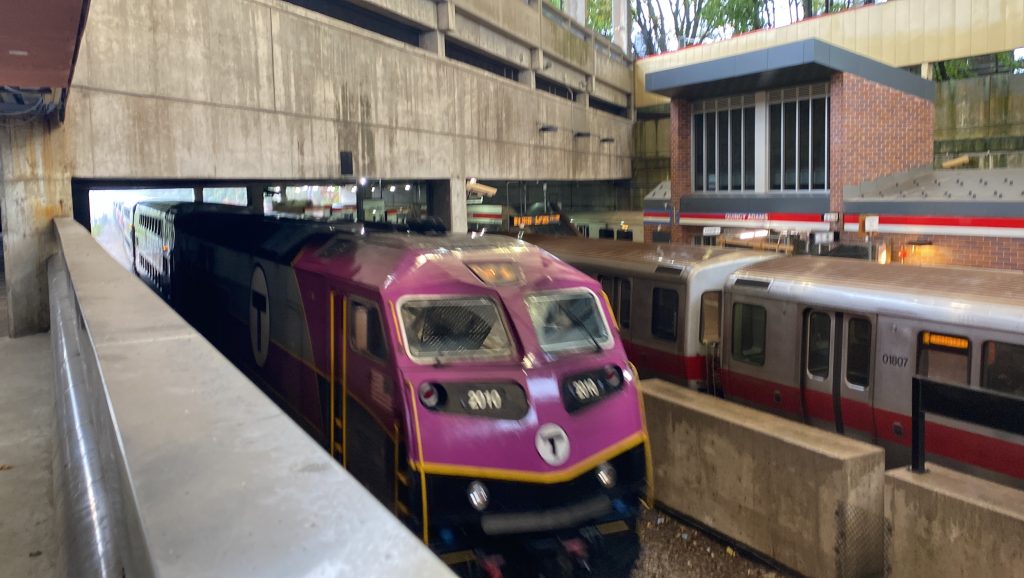 So, what runs on the Red Line? Well, third rail-powered EMUs, that's what! Some might give me grief for calling them EMUs, but all in all they're not really that functionally different from the stuff you'd find on Metro-North or SEPTA. You got all sorts of things, old AND new, with the #1 Pullman fleet, the #2 UTDC fleet supplementing the Pullmans, while the #3 Bombardier fleet were the first with automated announcements and had a variant known as Big Red (high-capacity, minimal seating). Then, there's the CRRC #4 fleet, however writing about those will send me in a spiral of anger due to how lackluster CRRC is (or, their management with making sure it's done right) with pumping them out. As another fun aside, the Pullman fleet also once had transverse (commuter rail-style) seating for the Braintree branch, which pretty much suggests it was their attempt at a stadtbahn (regional subway) line. Don't believe me on the seating? Look.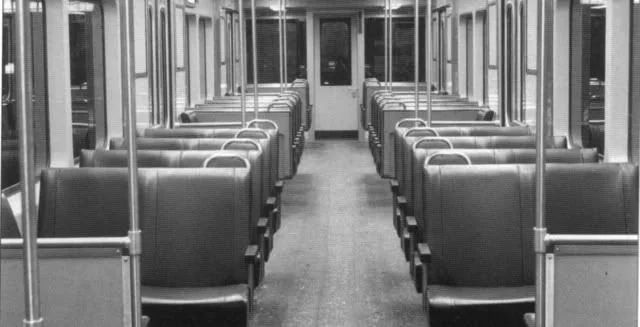 You don't see THAT on subway systems a lot these days! Or, you do, just not in the eastern US. I'm not sure, but either way I could care less.
Service? IT'S ABSOLUTELY HORRIBLE! THE RED LINE USED TO BE ACTUALLY BEARABLE TO RIDE, EVEN AS RECENTLY AS 2021, FROM WHAT I CAN RECALL! THE ENTIRE FREAKIN' LINE IS A SLOW ZONE NOW THOUGH, IT SUCKS GREATLY, AND IT SHOULD NOT TAKE IN EXCESS OF 1 AND A HALF HOURS TO GET FROM EITHER SOUTHERN TERMINAL TO ALEWIFE, THANK YOU STEVE POFTAK AND OLD LEADERSHIP FOR FUCKING THE LINE UP GREATLY!!!! WHOOP DE FUCKING DOO!!!! To be honest, I feel bad for Phillip Eng and Jeff Gonneville, for having to take on such a shitshow. I really do. And, I wish Eng the best of luck with wrangling it.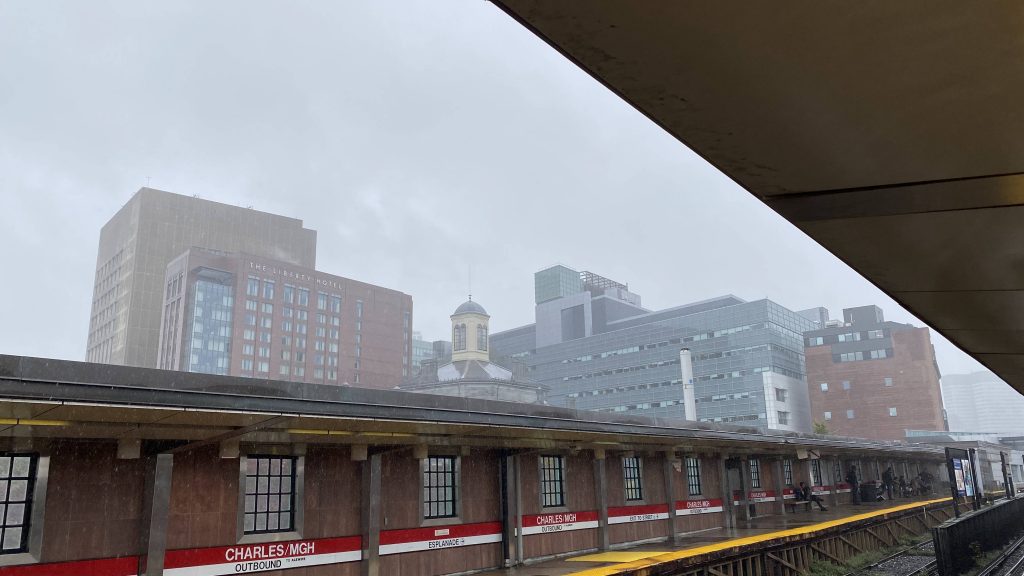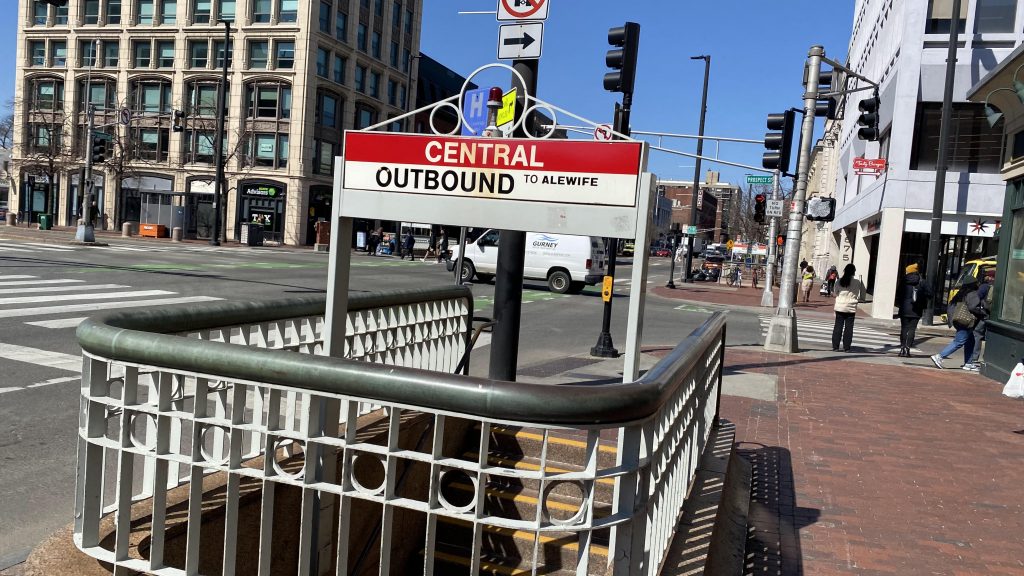 The good: It's the most-used subway line in Boston! Furthermore, it reaches all the way into Dorchester, Quincy, and up into Cambridge onto Harvard's and MIT's campuses! Also, it can be used as an alternative to the inner Old Colony and Greenbush Lines (assuming there's no slow zones). Also, it serves UMASS Boston. Neat!

The bad: EXCEPT AS OF WRITING THIS, THE FUCKING ENTIRE LINE IS A SLOW ZONE!!! JFK/UMASS TO NORTH QUINCY?! GOOD FUCKING LUCK! BICYCLING IS FASTER. EVEN WALKING IS PROBABLY FASTER! THAT $6.50 FARE ON THE COMMUTER RAIL IS HELLA APPEALING, AND THEN DOUBLING BACK BY BUS! THE LINE IS SO MUCH A SLOW ZONE, IT'D BE FASTER TO TAKE THE ACELA FROM BOSTON TO NEW YORK TO EXPERIENCE A REAL SUBWAY SYSTEM THAT ACTUALLY WORKS! I'd much rather review Chambers Street on the MTA's Brown Line, than ride Braintree to Alewife…

Nearby points of interest: So many colleges, as well as Dorchester, Quincy, and downtown! Also, the oldest subway station is on this line (Park Street).

Overall, it'd be alright if the ENTIRE FUCKING LINE WASN'T A SLOW ZONE!!! GOD FUCK!

Rating: 8/10, but with a 3/10 speed restriction.