Alrighty, so we've done Rockport, now, what about the second of the four famed seaside towns on the Rockport Line? Let's look at Gloucester-

wait, what? This is WEST Gloucester? Alright, let's look at West Gloucester. How bad can it be? Well……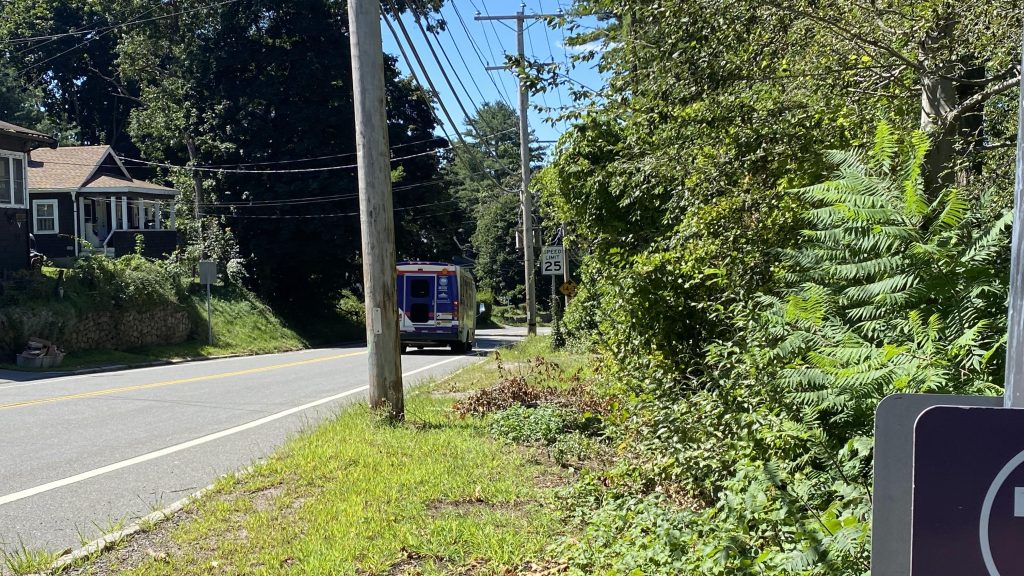 So, after dialing my ride from Gloucester, I arrived and it's pretty unassuming, all things considered. It's a residential neighborhood with, actually, not a lot going on. You DO, however, have a big sign unlike anywhere else on the Commuter Rail. Oh boy.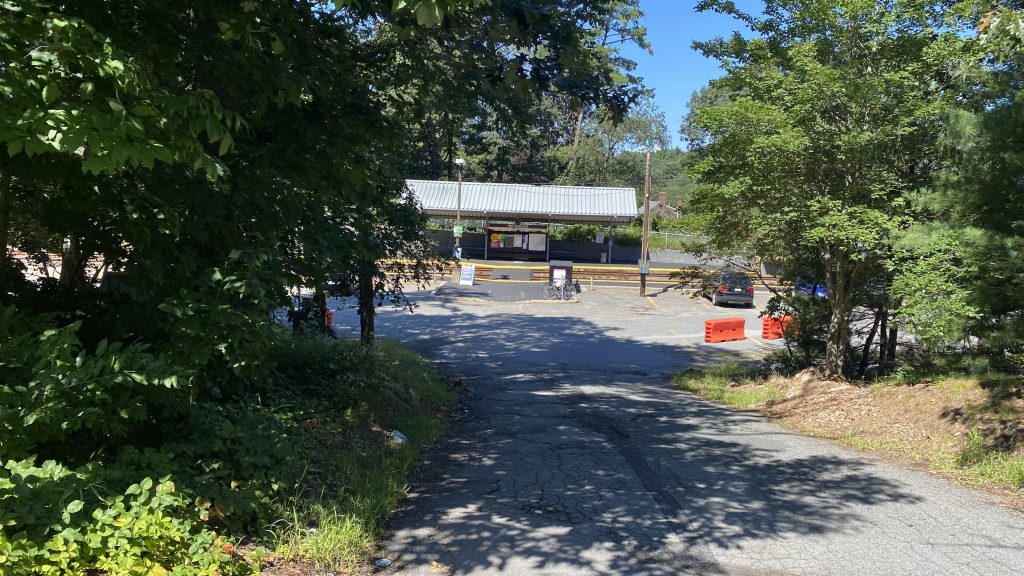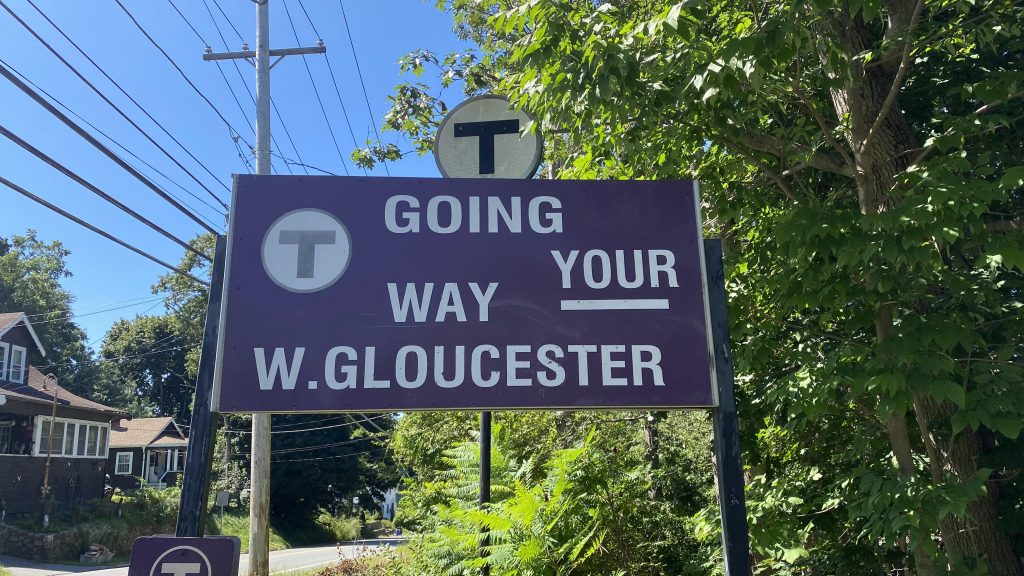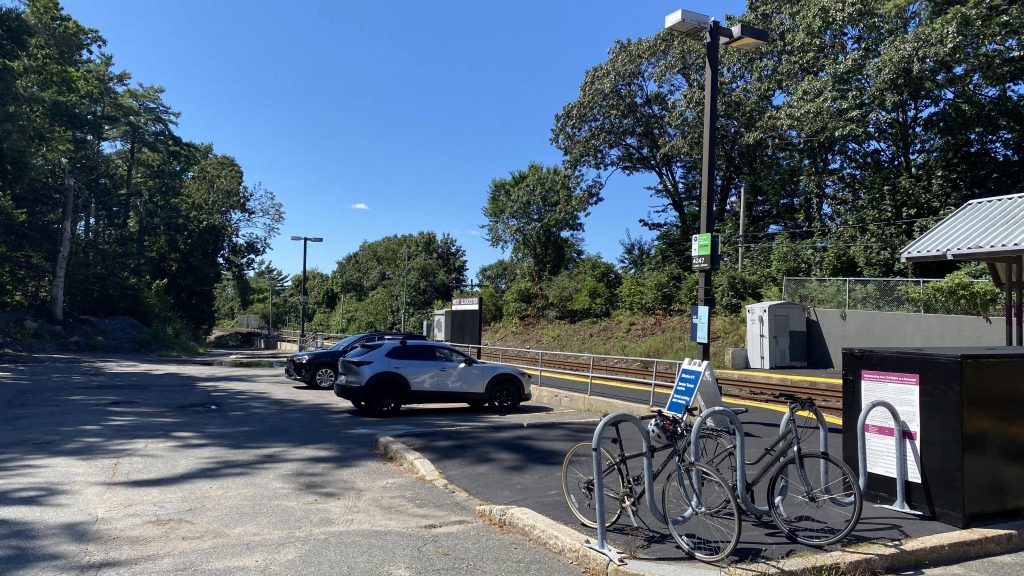 The station itself has some parking, two platforms with mini-highs, benches, wastebaskets, and Helvetica signage. And, maybe the outhouses count as restrooms? Not sure. But, there's a few major problems here, and I'll get into them shortly.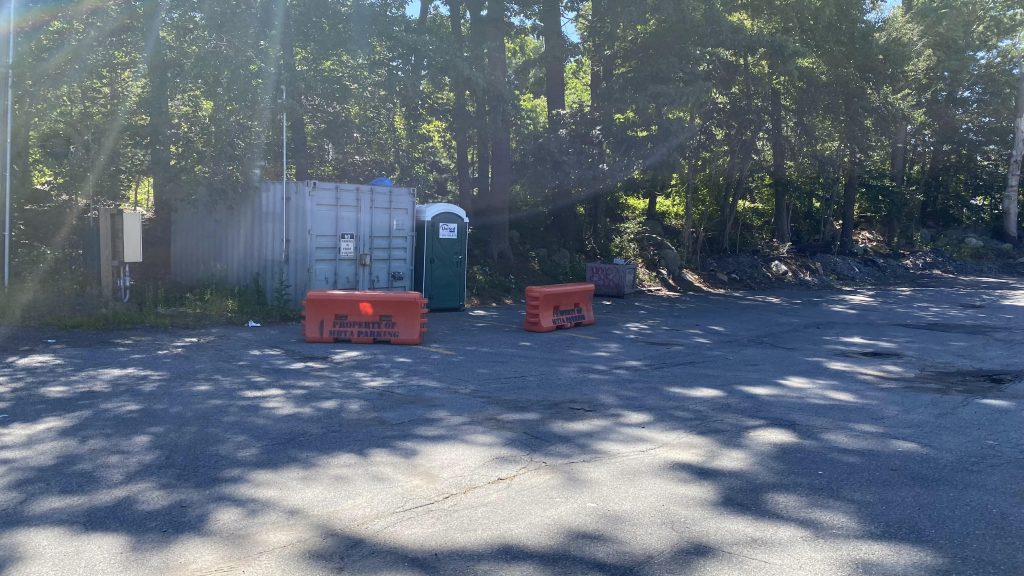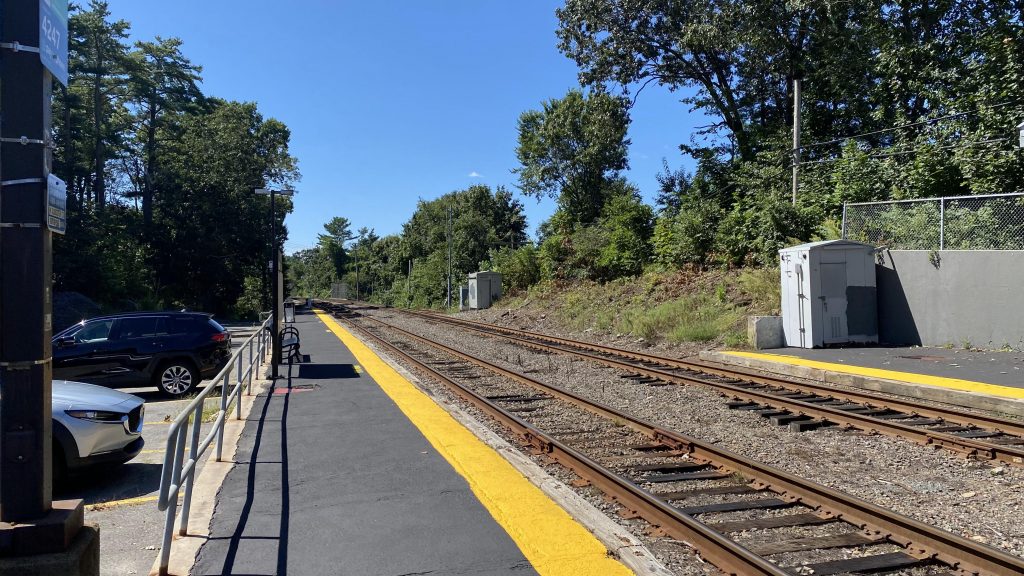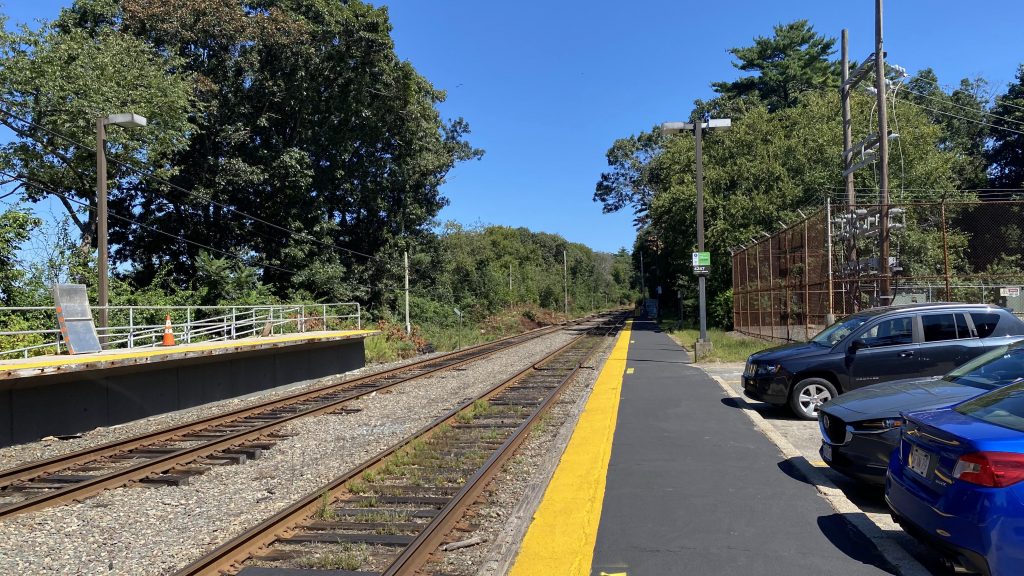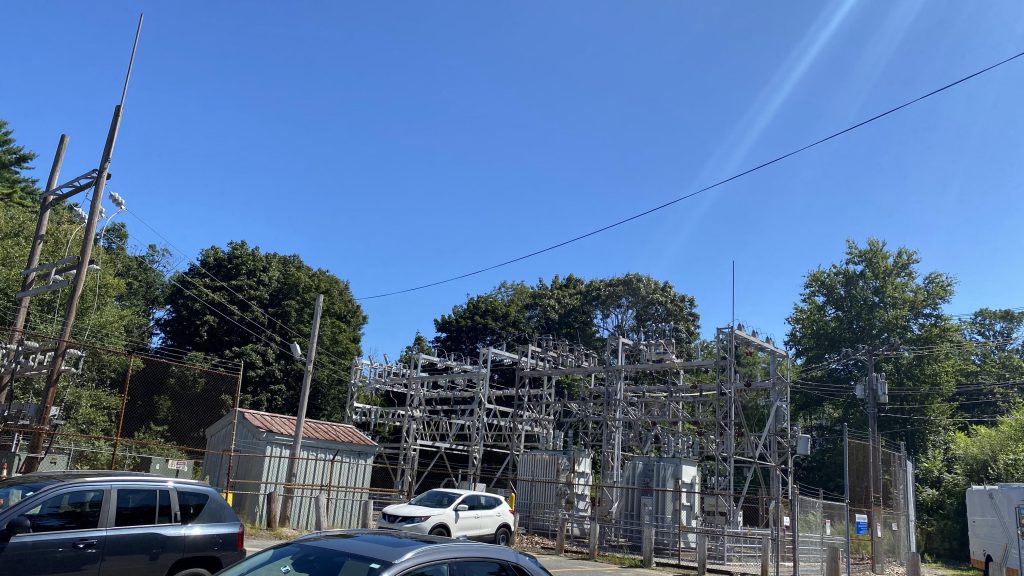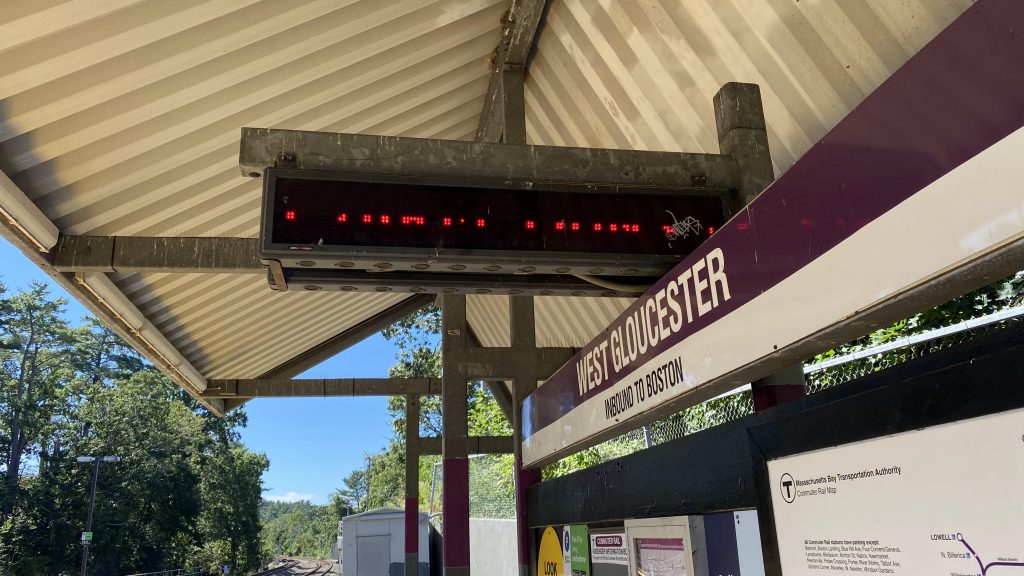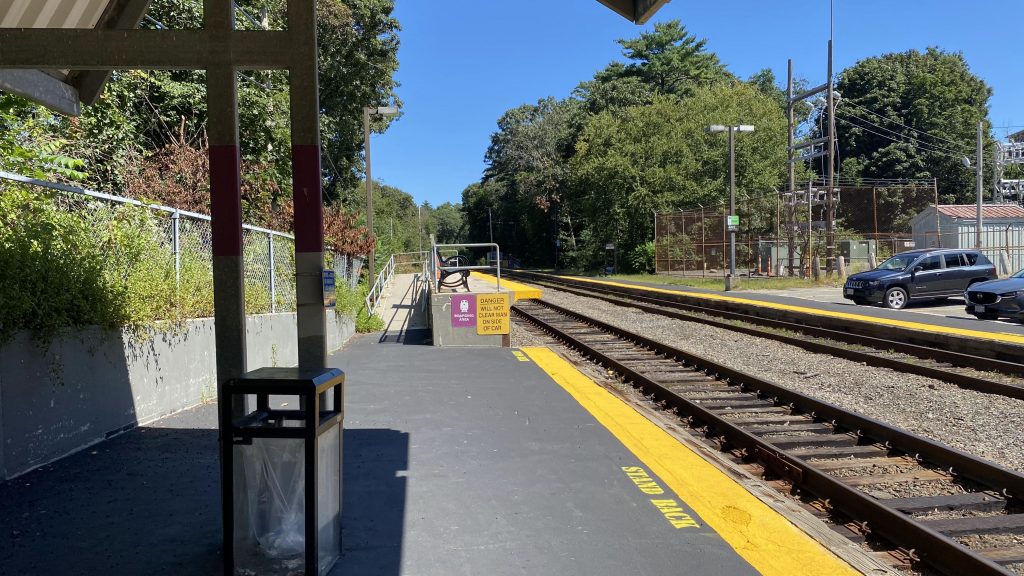 OKAY, SO YOU WANT TO KNOW WHAT'S WRONG WITH THIS STATION? I'LL TELL YOU! THE MINI-HIGHS ARE UNSHELTERED – AGAIN! WHY IS THE INBOUND SIDE A QUARTER OF THE LENGTH OF THE OUTBOUND SIDE?! EVEN MORESO, IS THAT MOST PEOPLE HERE ARE BOARDING INBOUND TOWARDS CHELSEA AND BOSTON – NOT TOWARDS ROCKPORT! FURTHERMORE, YOU'RE ALWAYS PERPETUALLY STUCK WITH THE HUMMING OF THE ELECTRICAL SUBSTATION SO YA BETTER GET USED TO IT! MMMMMMMMMMMMMMMMMMMMMMMMMMMMMMMMMMMMMMMMMM………… FUCKING FUCK! AND THE GRADE CROSSING!!!!!! ALL OF THIS, PLUS THE LACK OF THINGS NEARBY AND INFREQUENT SERVICE OUTBOUND (just take CATA!) ALL ARE REASONS THAT THIS, WEST FREAKIN' GLOUCESTER, IS THE LEAST-USED PUBLICLY ACCESSIBLE COMMUTER RAIL STATION ON THE ENTIRE SYSTEM AS OF 2023. THIS STATION SUCKS, AND SHOULD GET A MAJOR REBUILD.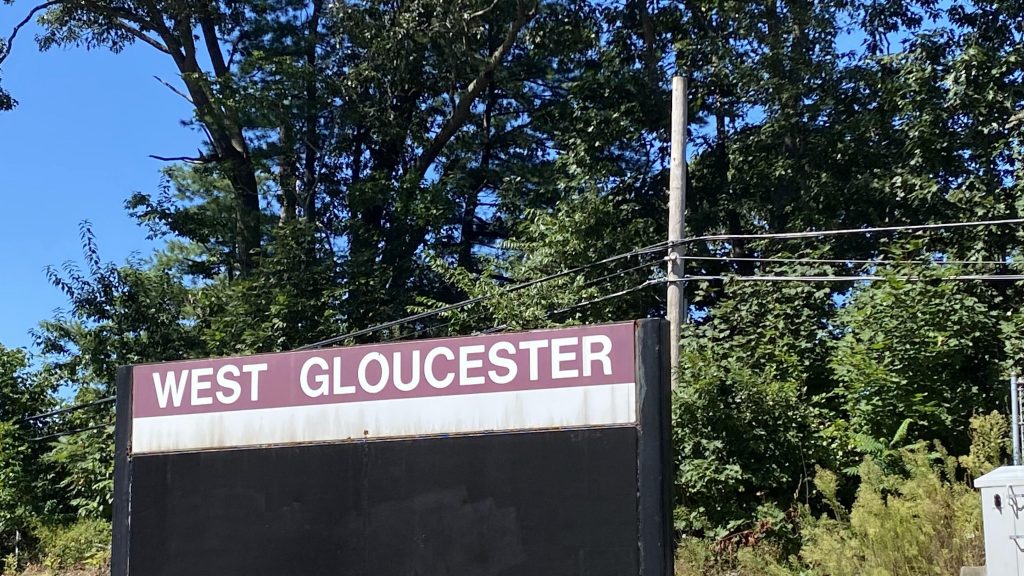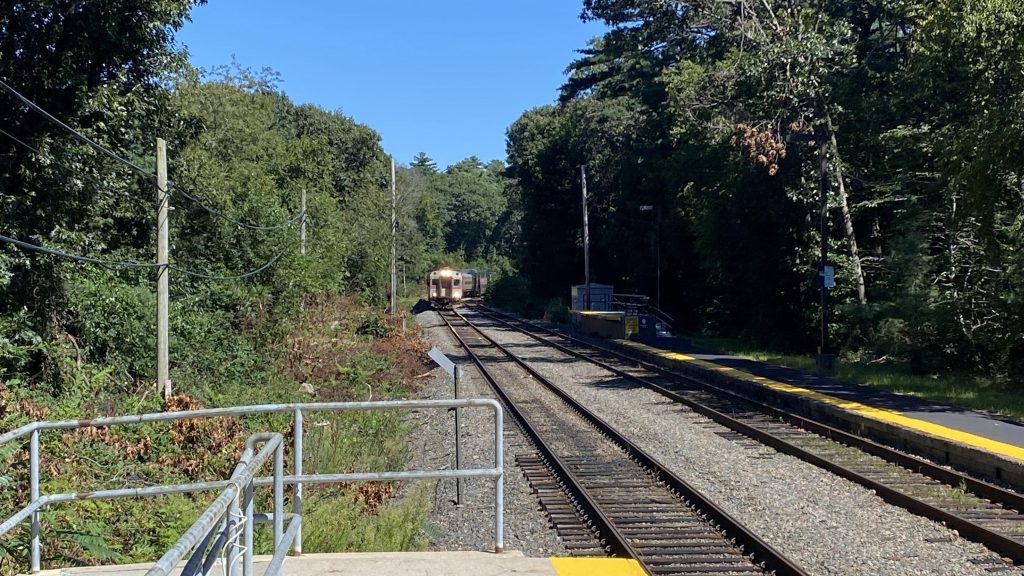 The good: Nah. Ok, ok, it at least exists so locals don't have to go into downtown Gloucester for their trains.

The bad: THE MINI-HIGHS SUCK, WHY IS ONE PLATFORM SHORTER THAN THE OTHER, THE SERVICE SUCKS IN TERMS OF FREQUENCY, AND FURTHERMORE JUST TAKE THE LOCAL BUS INSTEAD IF YOU NEED TO HEAD OUTBOUND. OH YEAH, THE HUMMING OF THE SUBSTATION!

Nearby points of interest: Nah.

Transit connections: Commuter Rail (Rockport), CATA (West Gloucester/Purple)

Overall, this station sucks, and if anything on the Rockport Line needs a rebuild after Beverly, I'd argue a case for this station in particular despite low ridership, and I'd give CATA a busway for it as well. Either way, if you can help it, I wouldn't suggest waiting here.

Rating: 2/10