Next stop: Lawrence! Let's take a look at the station that the….11th(?!) largest city in the state has. As I'm on the train cresting the Merrimack River, the station slowly comes into view….wait, no, that's the old station! Oh, NOW there it is. It's just a measly single side platform. Oh…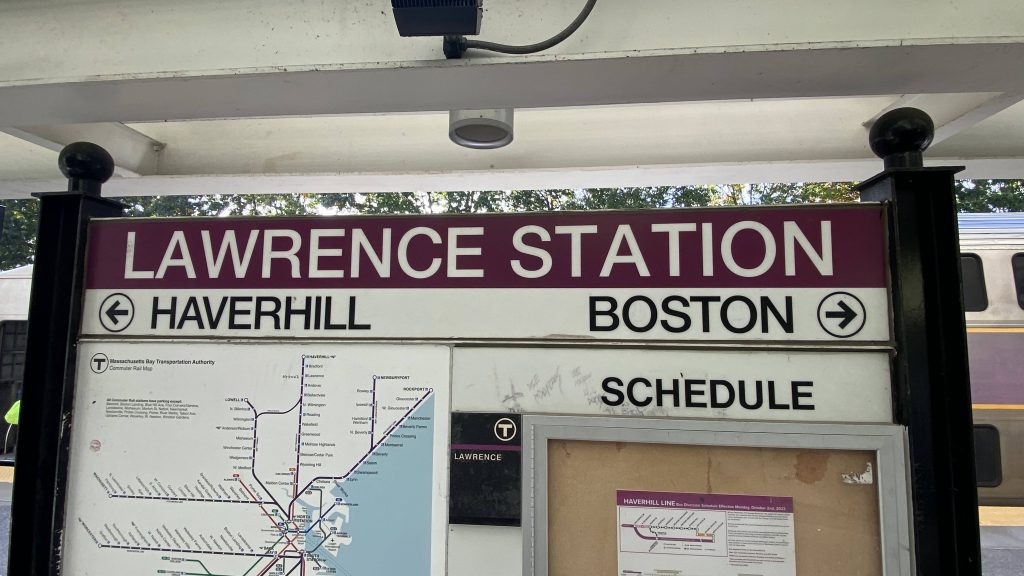 So, the station is pretty standard. You have a full-length high level platform (only one of two on the Haverhill, the other being Malden Center. Oak Grove's is only 400ft long), your standard amenities, and you STILL have the red dot matrix signage. Damn, even on NEW stations (this was built in '05!) they still couldn't help but go with red dot matrix signage. Oh well! You also have a loud speaker that beeps whenever a train is on track 2 approaching the station. Wait, what's that on track 3? WHAT?!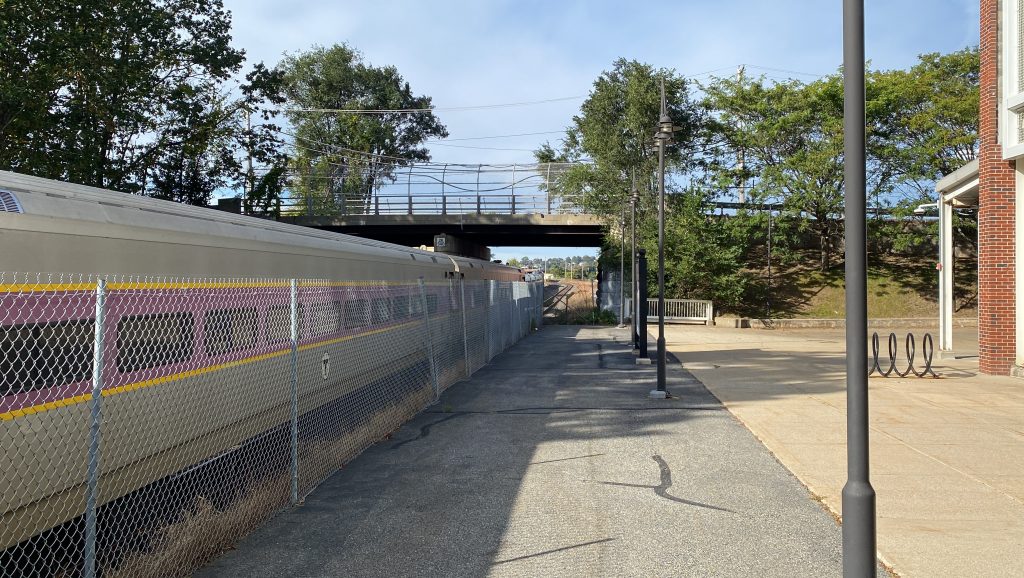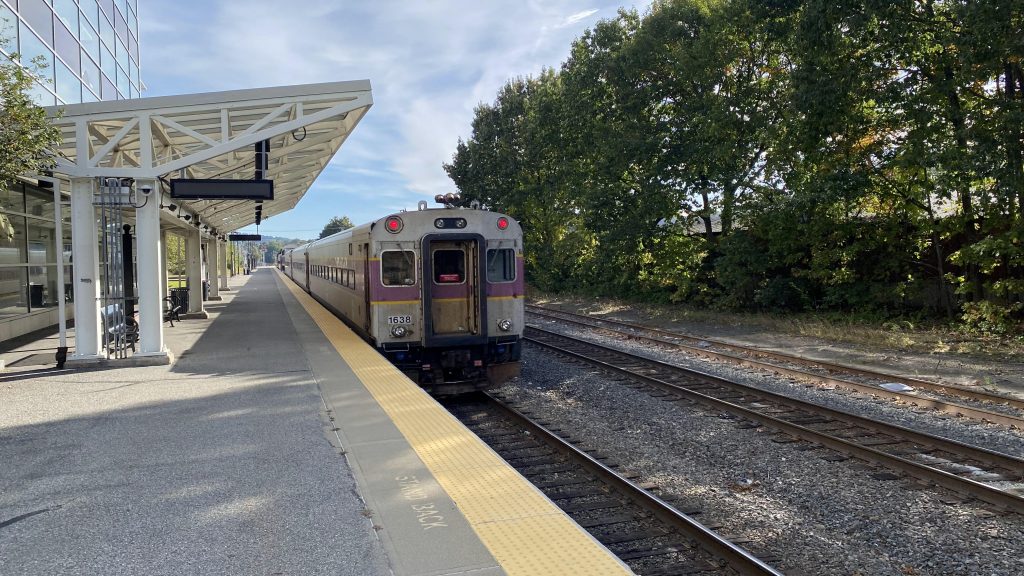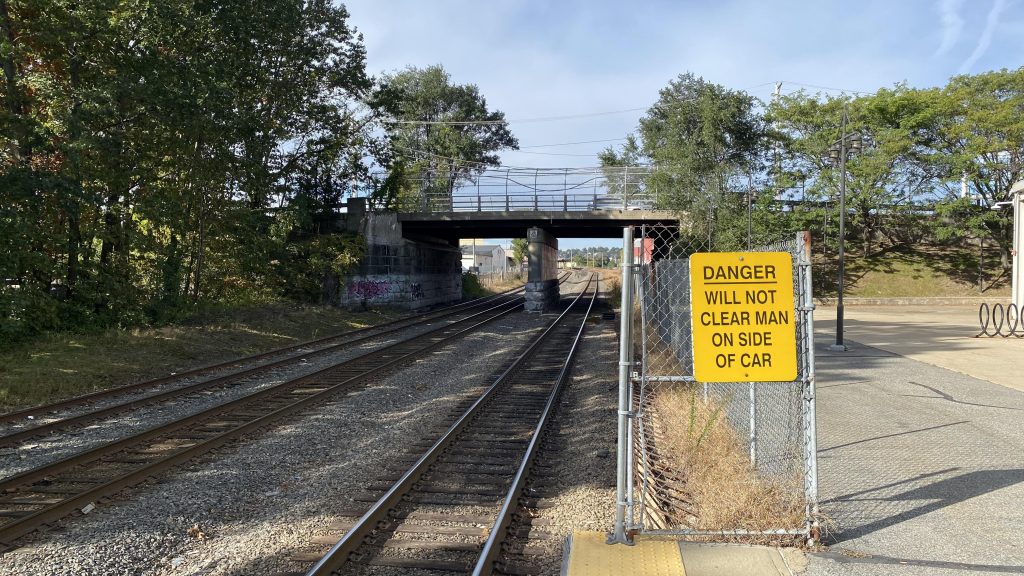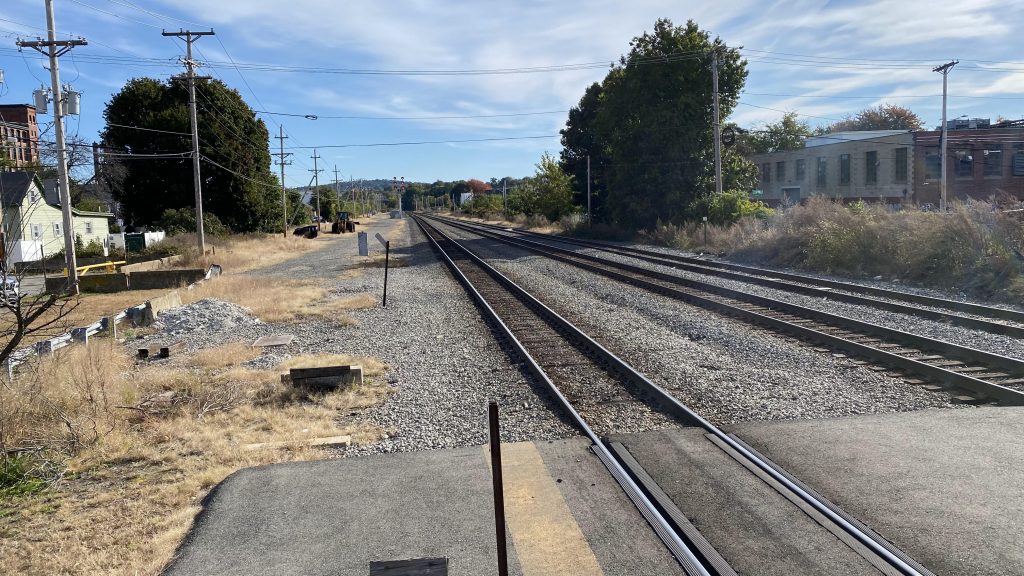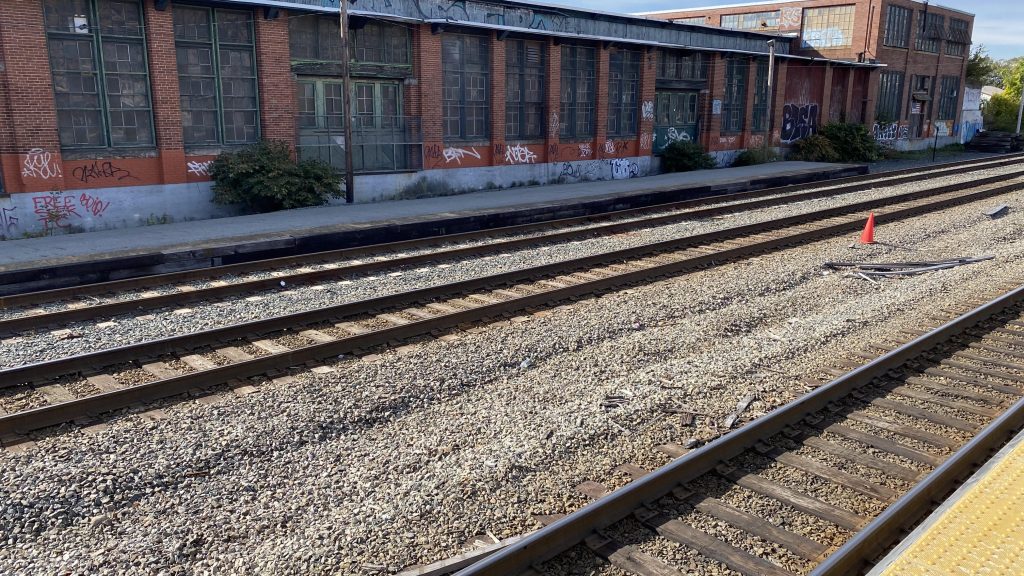 YOU MEAN TO TELL ME, THERE WAS A SECOND PLATFORM HERE?! AND THEY JUST YANKED IT OUT, PRESUMABLY BECAUSE PEOPLE HAD TO CROSS THREE TRACKS?! THAT'S IT?! THAT'S BULLSHIT! WHY?! WHY THE HELL WOULD THE T AND/OR MEVA NEUTER THE HAVERHILL FURTHER THAN IT ALREADY IS?! WHAT WERE THEY THINKING, DRINKING, SMOKING?! AAAAAAAAAAAAA WHY NOT JUST REBUILD IT WITH A RAMP UP TO STREET LEVEL, OR AN OVERPASS TO THE 2ND/3RD LEVEL OF THE MCGOVERN TRANSPORTATION CENTER?! JUST, WHY?! WHAT WERE THEY THINKING?!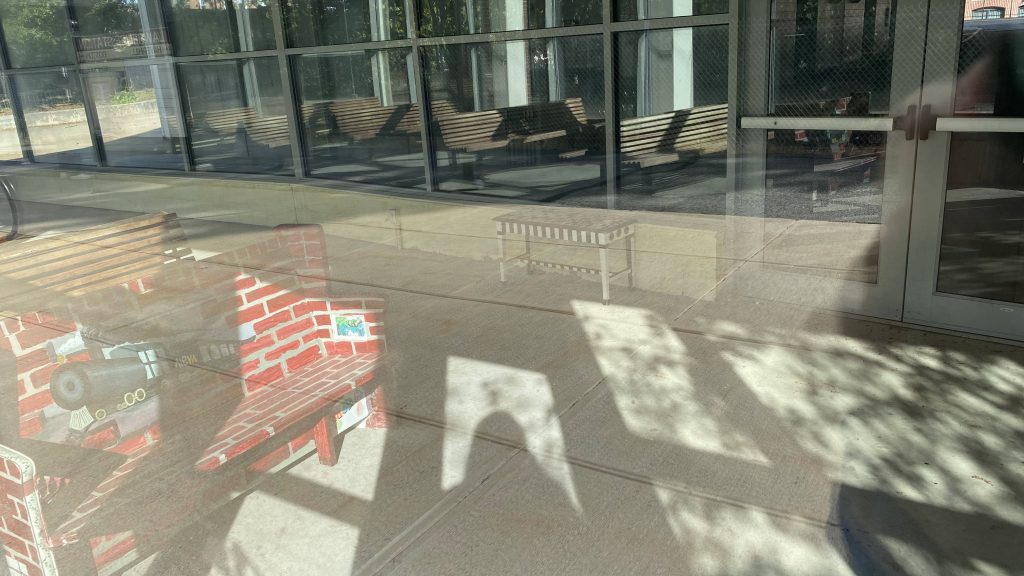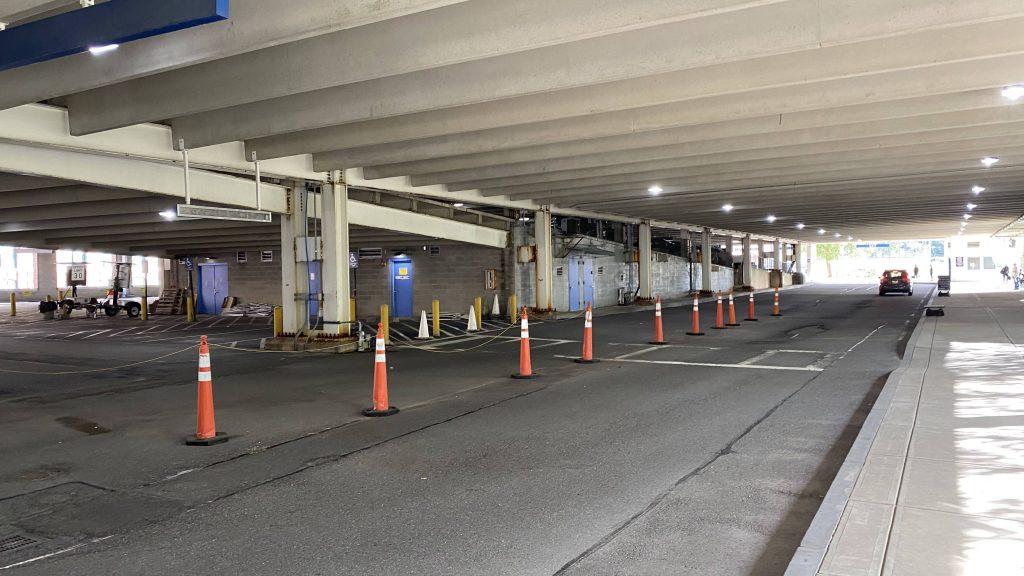 MeVa also stops here, with the 3, heading to the Buckley TC and North Andover. We'll look at that some other time. As for other amenities…….they were all locked and perma-closed. Bathroom? Closed. Cafe? Closed. There used to be more here, but they all shuttered up at some point, which REALLY sucks. For amenities that still exist, you can buy tickets here on weekdays! But hey, you can get some nice shots of the Merrimack River around here! Just be mindful of exploding gas mains.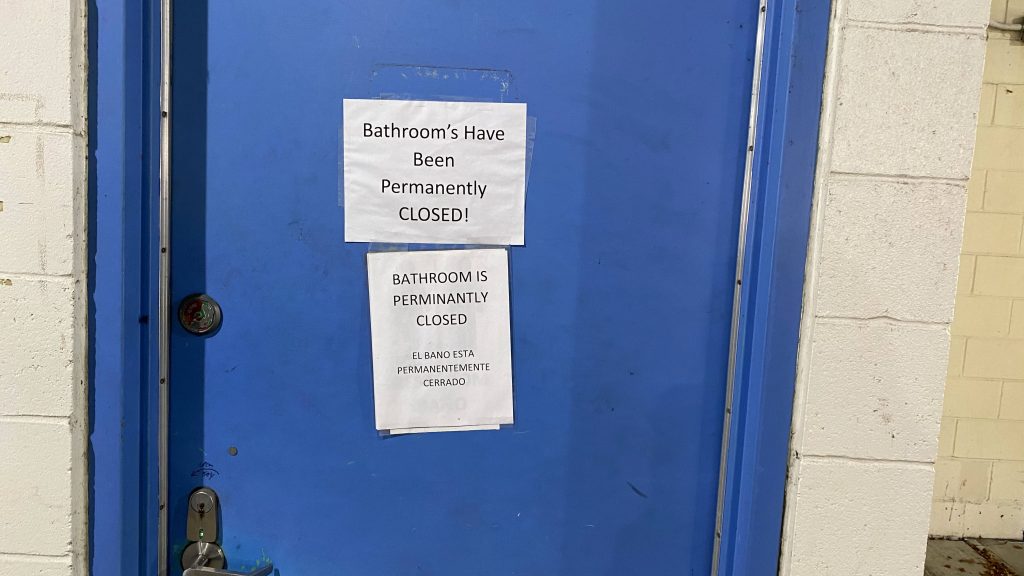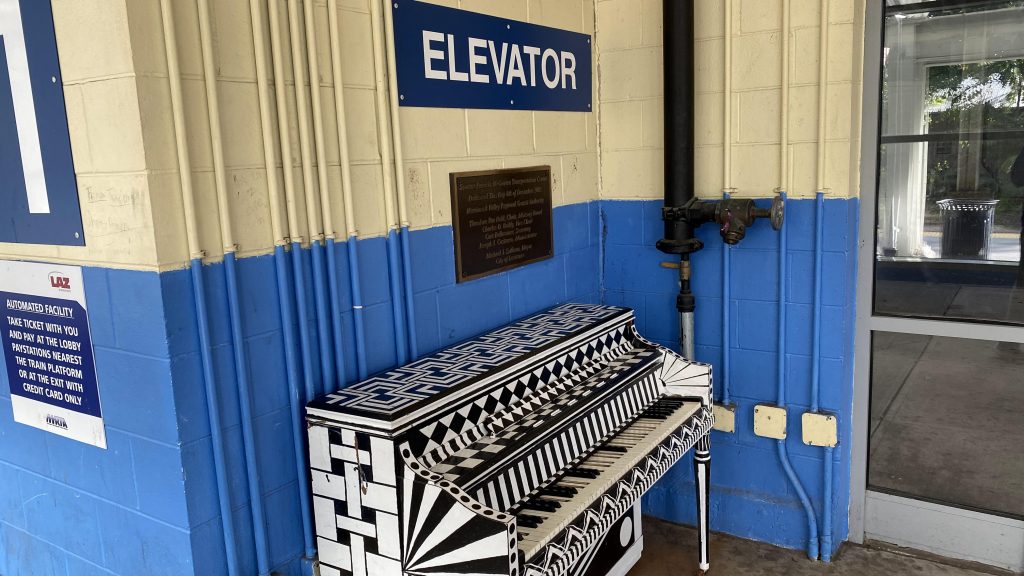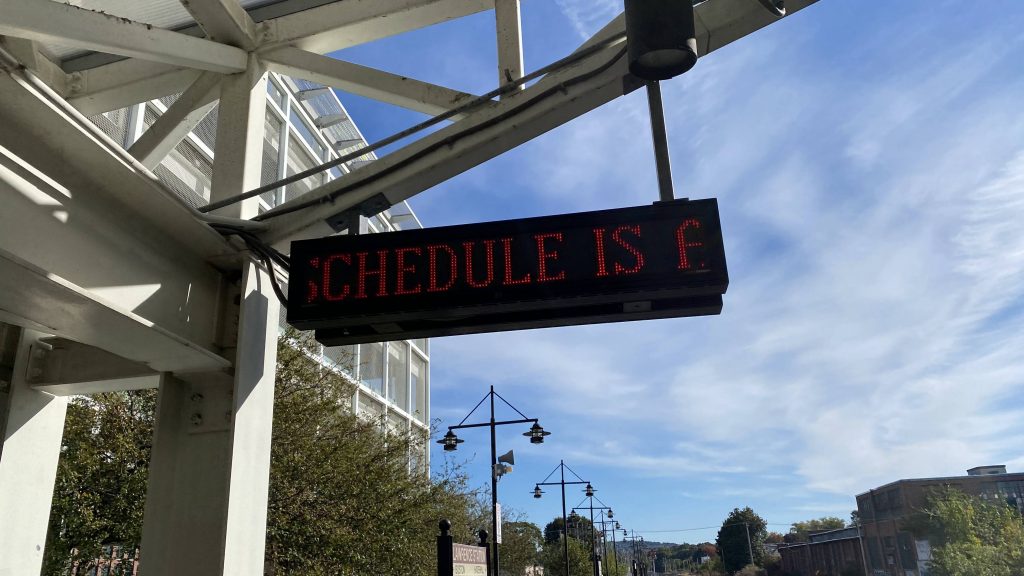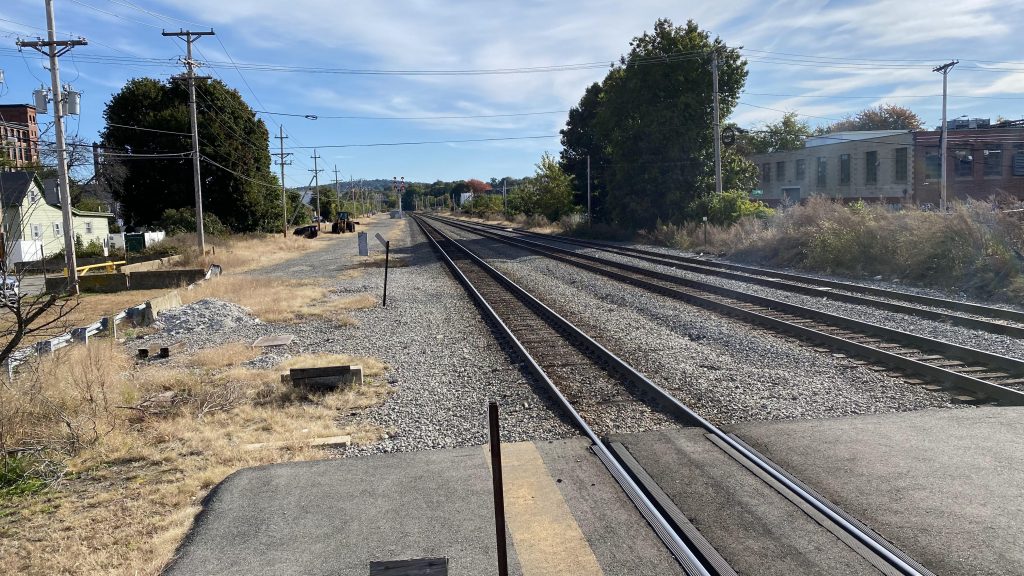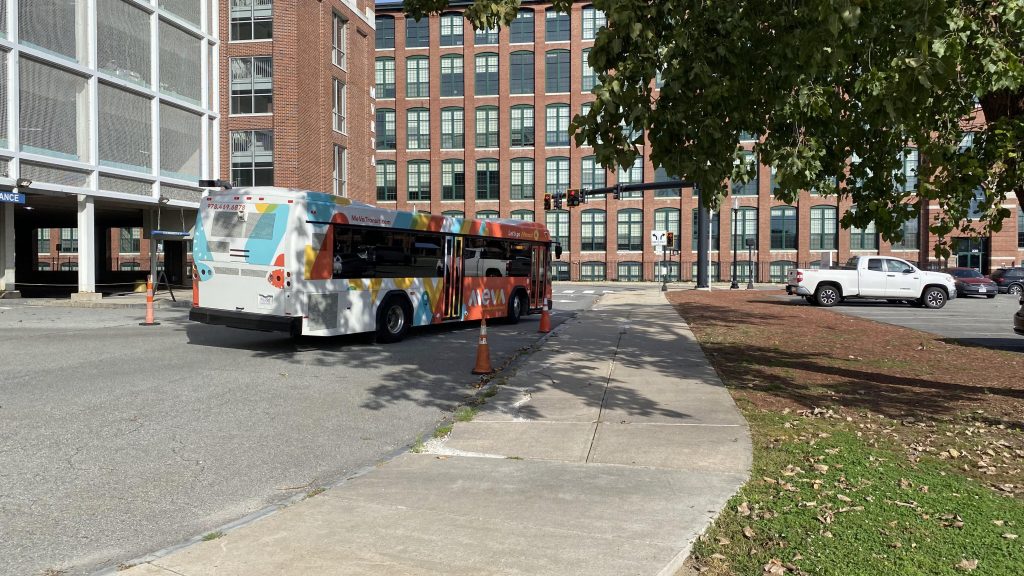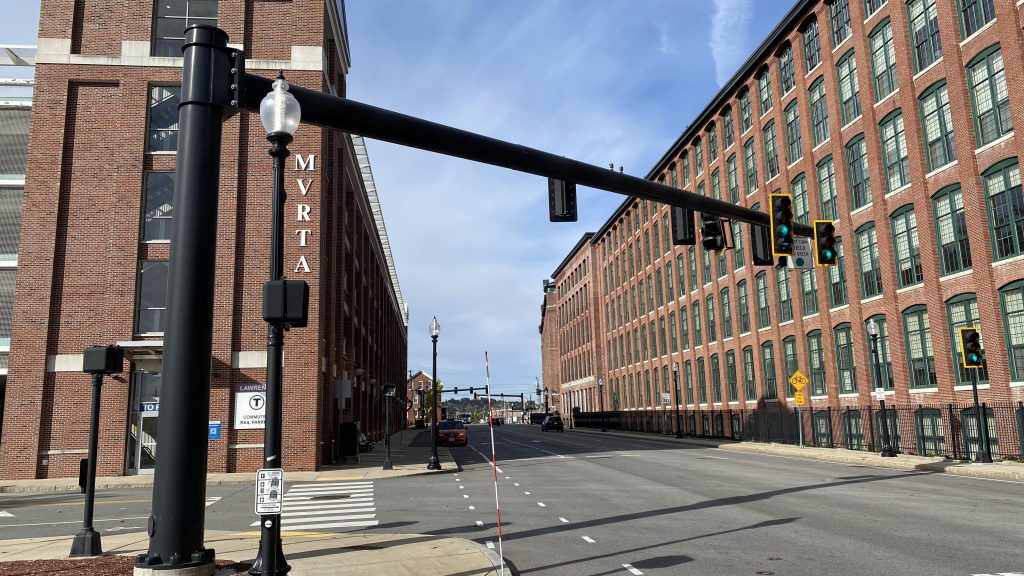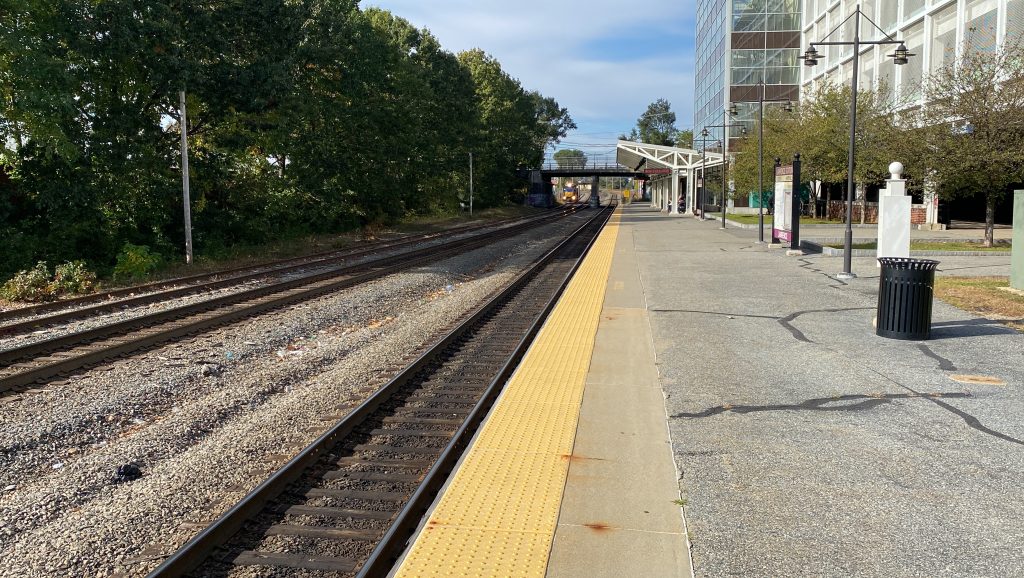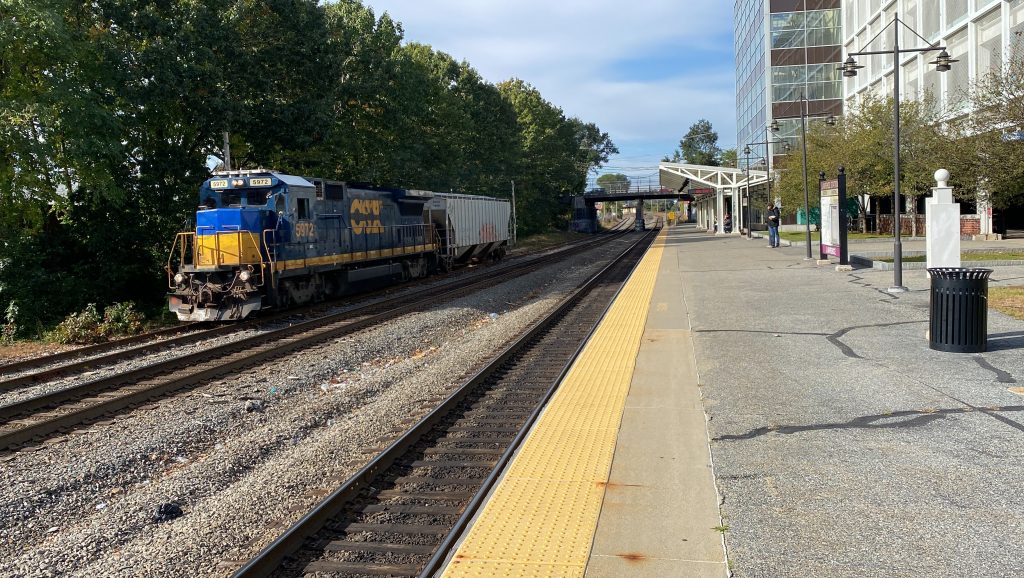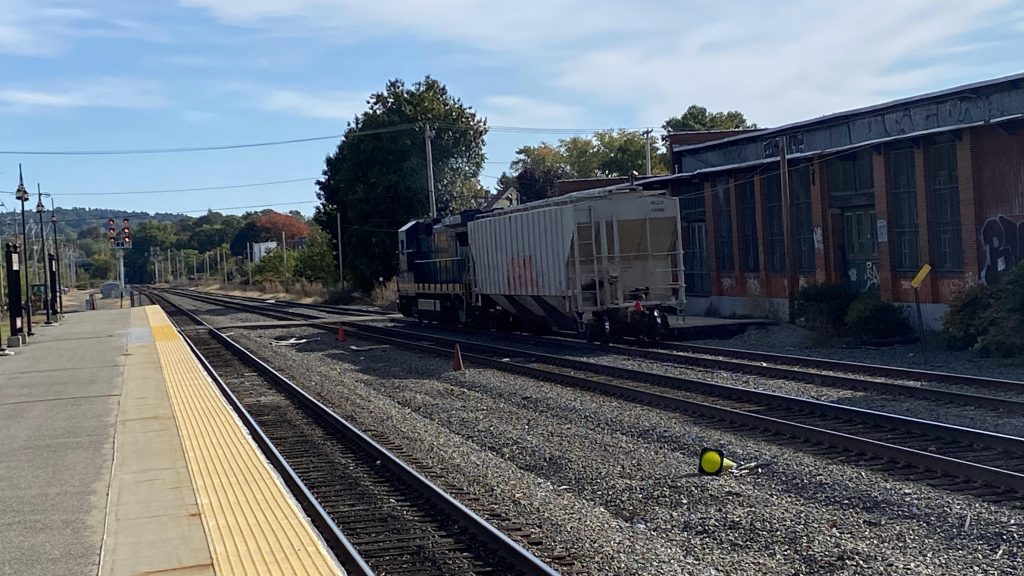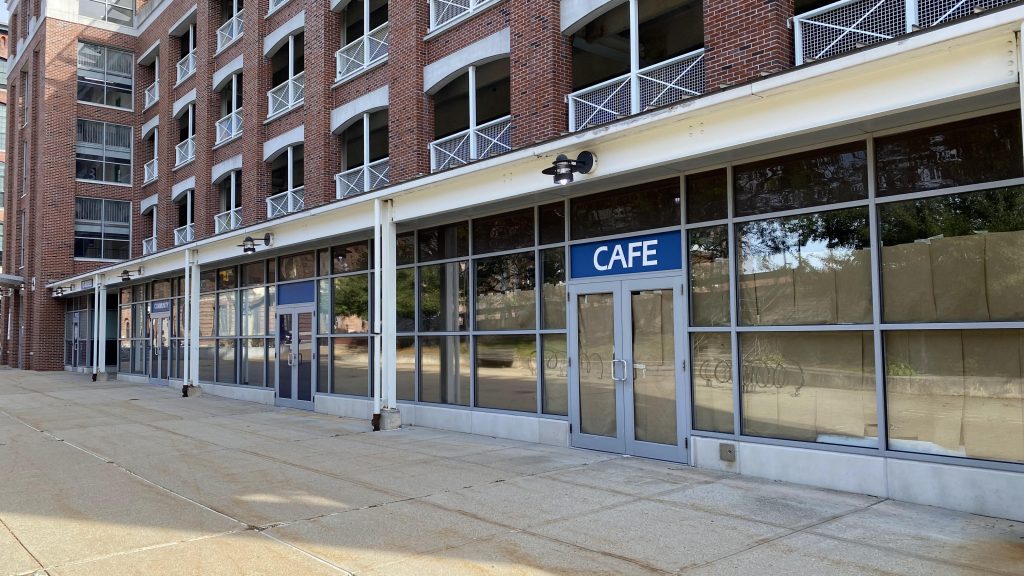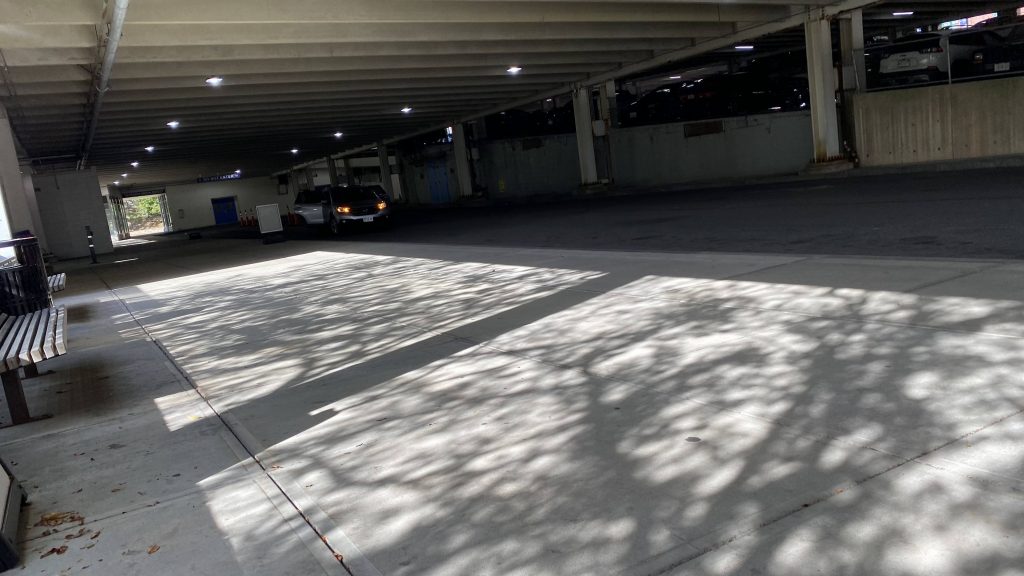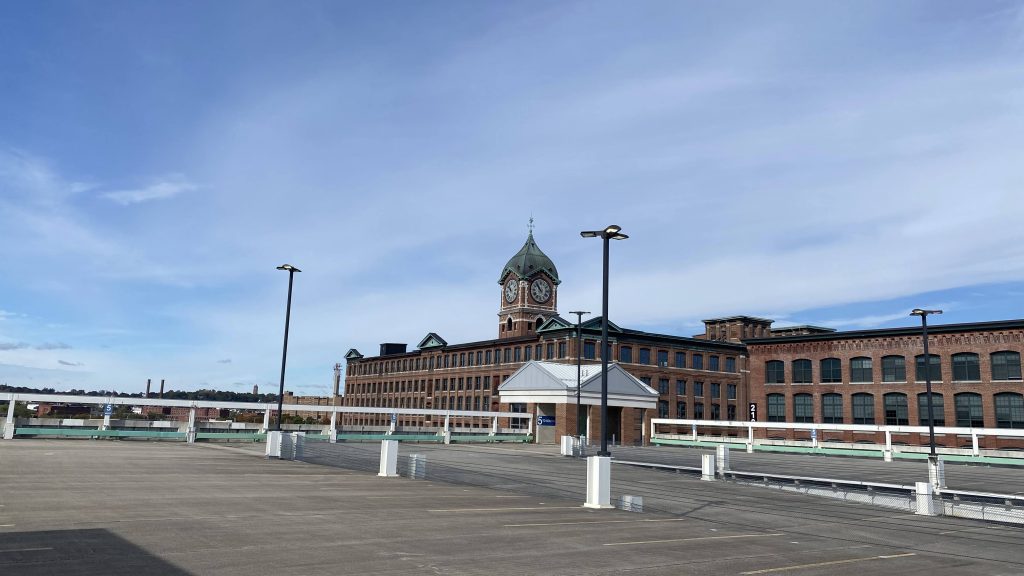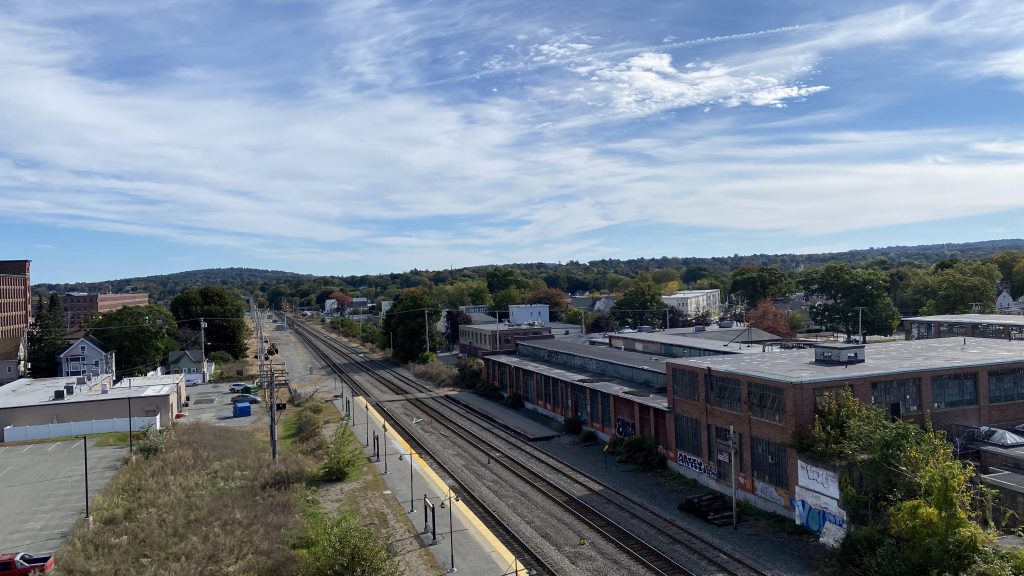 The good: It's got bus connections, plenty of parking (which doesn't seem to all be fully utilized on weekends, but I'm sure it fills up on weekdays. It's also close to downtown, with the 3 running every half-hour (hourly on Saturdays, no Sunday service). Neat! It's also a full-length high level platform, which is also nice.

The bad: WHY DID THEY LET THE SECOND PLATFORM ROT AWAY?! JUST, WHY?! It's also not in downtown, but that's forgiven with the fact the tracks don't run to there. But it is still a bit of a lengthy walk to downtown though.

Nearby points of interest: The 3 can take you to downtown! But, for the area immediately around the station? Eh, you can get some shots of the Merrimack River, and there's some local restaurants nearby and green spaces. But this is mostly residential.

Transit connections: Commuter Rail (Haverhill), MeVa (3)

Overall, it's alright. But, PLEASE, BUILD THAT DAMN SECOND PLATFORM AGAIN! AAAAAAAAAAAAAAAAAAA

Rating: 6.5/10