Alrighty. So, Needham Heights was bad, and Needham Center is "meh", is there a rat's chance in Hell this station's any good?? Well…….actually, it is kinda decent, relatively.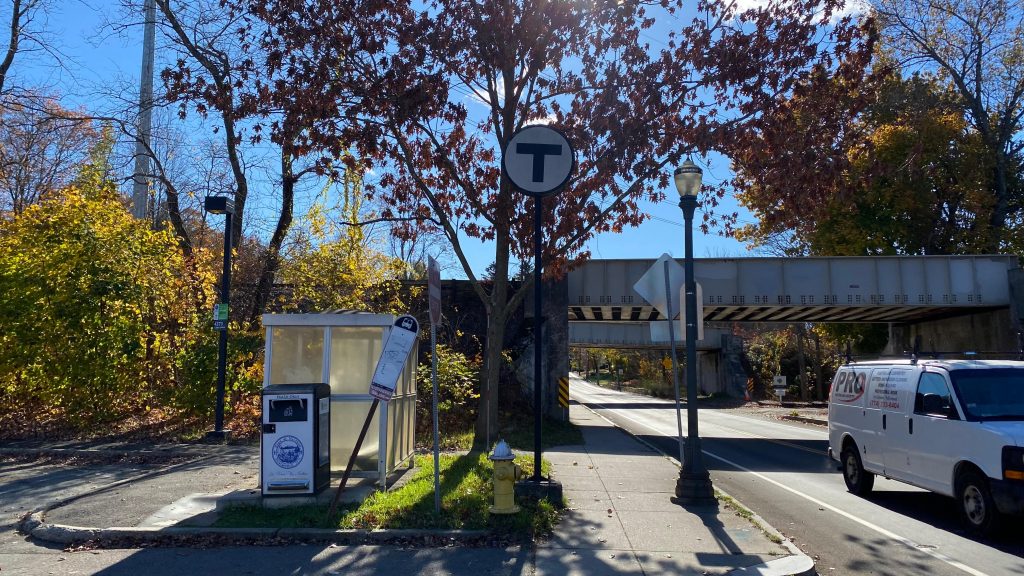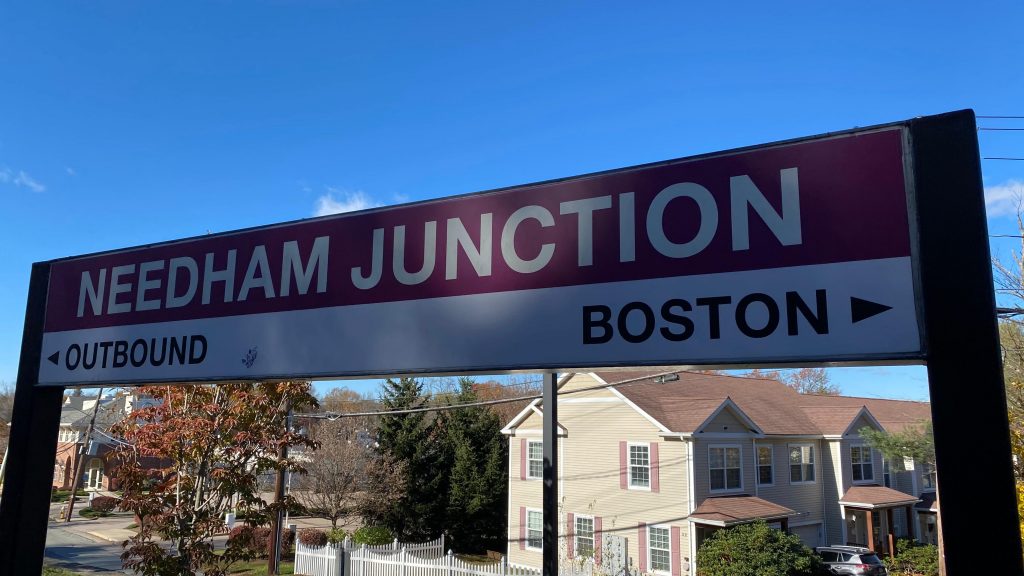 Of course, going into the station, you have a decent amount of parking which, on the day I was here, was completely empty (midday on a Saturday, for context). In fact, save for me, the station was pretty much barren. Unlike Needham Center, though, you actually have a sheltered area by the low level section of the platform, alongside the usual amenities, AND, you also have a yellow sign rather than red! YAY! Now, what's in the station, you ask? Well, I don't know!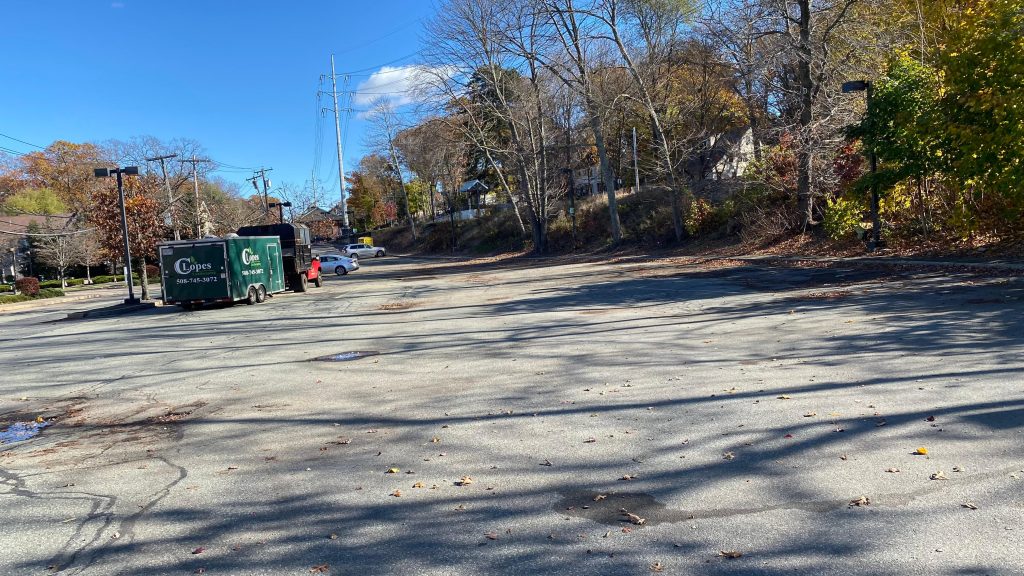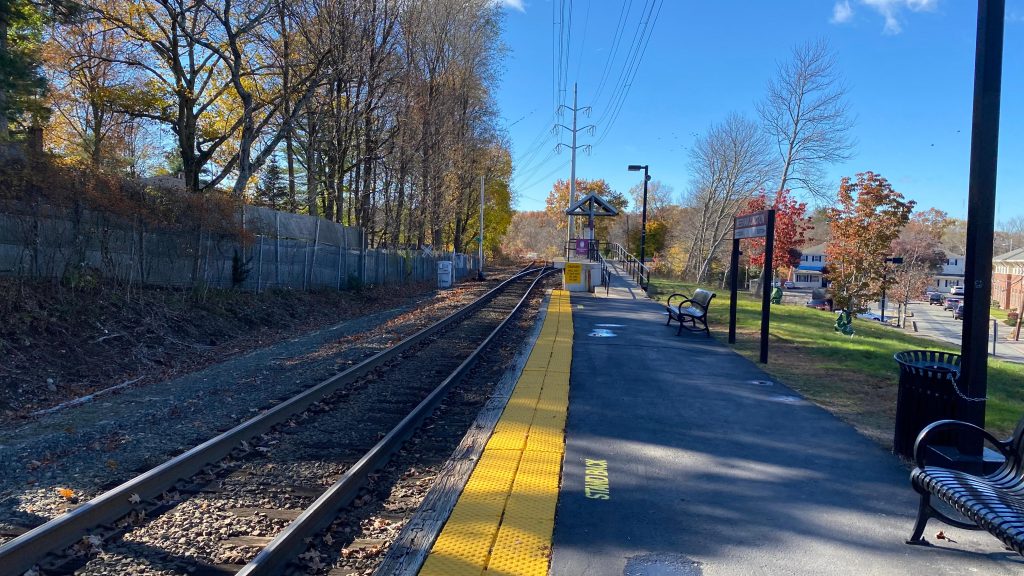 It turns out, it houses an ice cream shop that's closed until May. That's sad, but meh. I'm sure they're pretty good and probably contribute somewhat to the station's ridership. Just beyond you can also see a small chunk of double tracking one way, and a wye the other way. In fact, outside the hard left turn into South Station from Back Bay, I think this might be the sharpest turn on any southside commuter line. Certainly makes for some cool photo opportunities, though!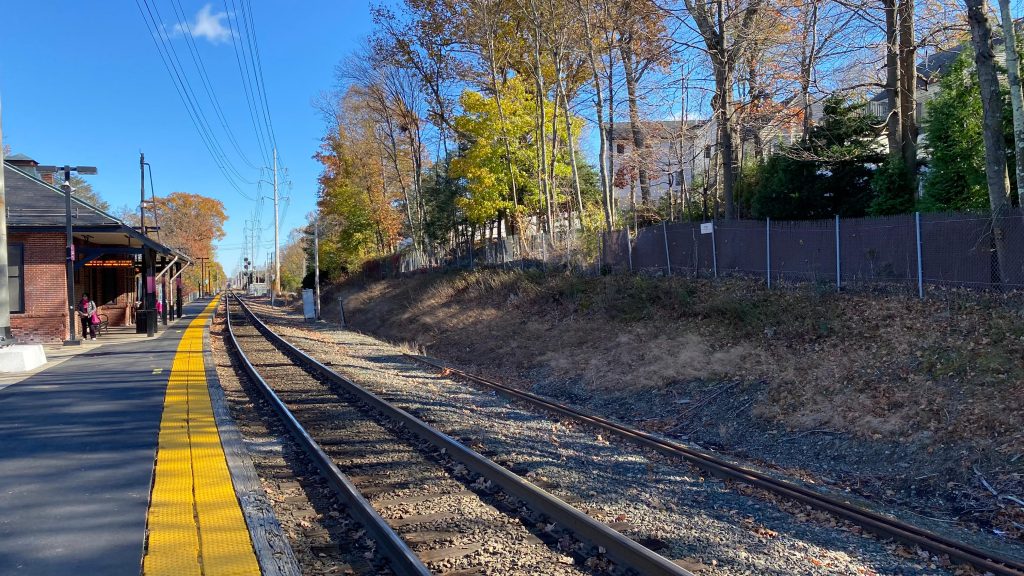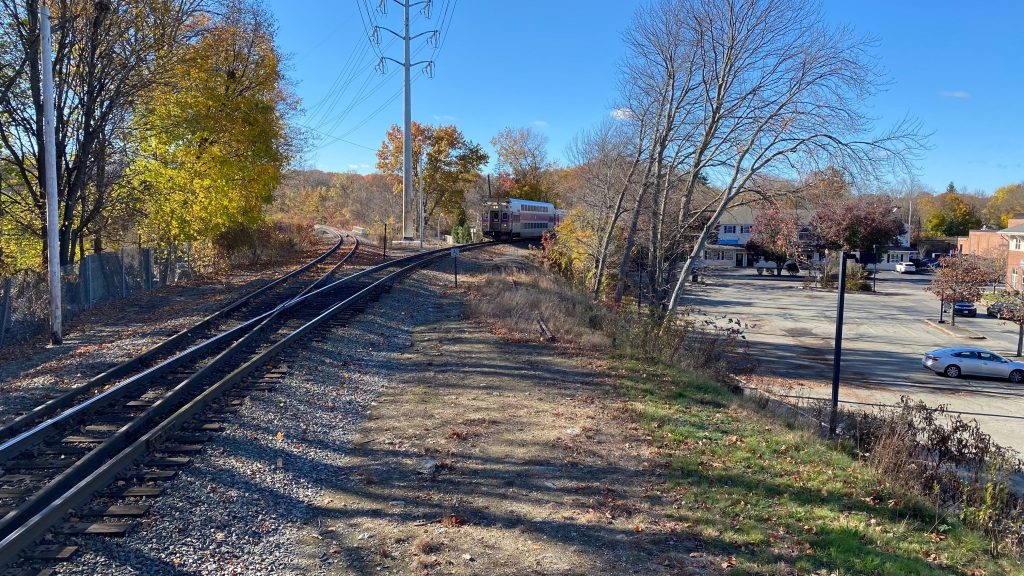 The good: The station's got some cool photo opportunities (for the trains), has a sheltered area, and during the summer even has an ice cream parlor! Neat! There's also a decent amount of parking, for y'all car addicts.

The bad: I mean, it's not a full-length high platform. The mini-high is barren, too. The 59's service also sucks on weekends.

Nearby points of interest: Eh…there isn't much. The ice cream shop, if it's summer. But save for that, not a lot…

Transit connections: Commuter Rail (Needham), MBTA bus (59)

Overall, this station's actually pretty decent, with shelters and benches, along with the existence of an ice cream shop. Probably one of my favorites on the Needham Line, if anything (unless Hersey proves to be a 10/10, which I doubt).

Rating: 8/10