Hey, remember when I reviewed Mishawum about five months ago? The very first sentence in that blog is me rambling on about how the station closed in late 2020 as part of some COVID-related cuts. Well, six stations fell victim to that, actually. Or, as I call them, the sinister six. Mishawum (Lowell Line) was the first one to receive an entry. The second one, is the subject of this blog: Prides Crossing. And, for those curious, the remaining four are Hastings and Silver Hill, both on the Fitchburg Line, Plymouth on the Kingston Line, and Plimptonville on the Franklin Line. It also happened this was the easiest one to do. So, without further ado, welcome to Prides Crossing. Or, as I and a few other LGBT peeps jokingly referred to it as, Trans Prides Crossing.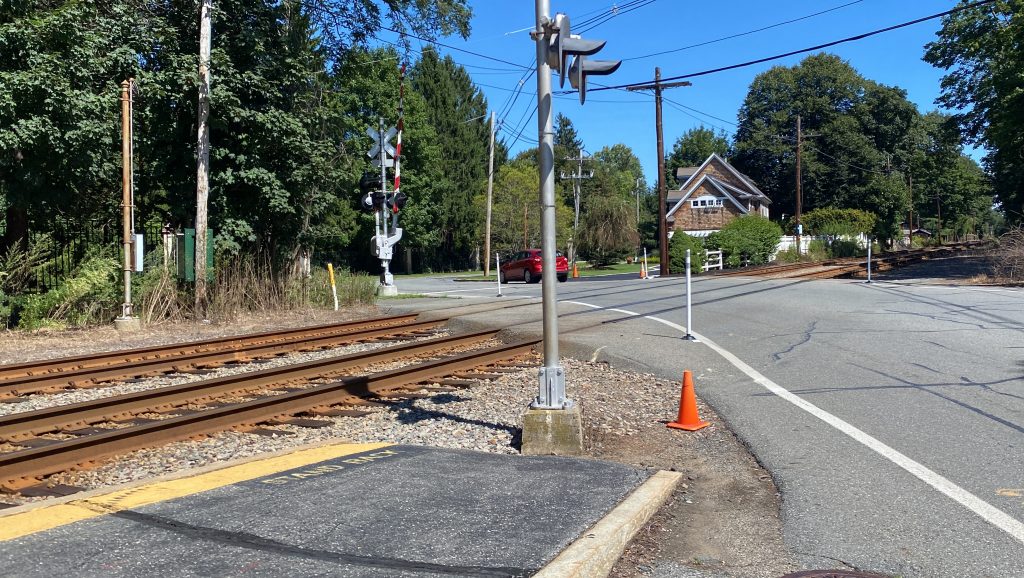 Getting here was relatively easy, if a bit long of a walk. I mean, 15 minutes one-way isn't the end of the world but still. Amusingly enough, the grade crossing on Hale Street pictured above, was NOT something Google wanted me to cross. I'm legitimately not sure why, as sidewalks existed. See?

I'm not sure why Google insists on jacking up the EDI of the route, when walking the black line I drew worked out fine and beget me a 3/4-mile walk. This isn't even the first time, as I've contemplated hiking to the Walmart in North Smithfield after riding the 59X, too, and it did the same thing around Slatersville. But, after a rather tame 3/4-mile walk, I made it. So, I commenced the review.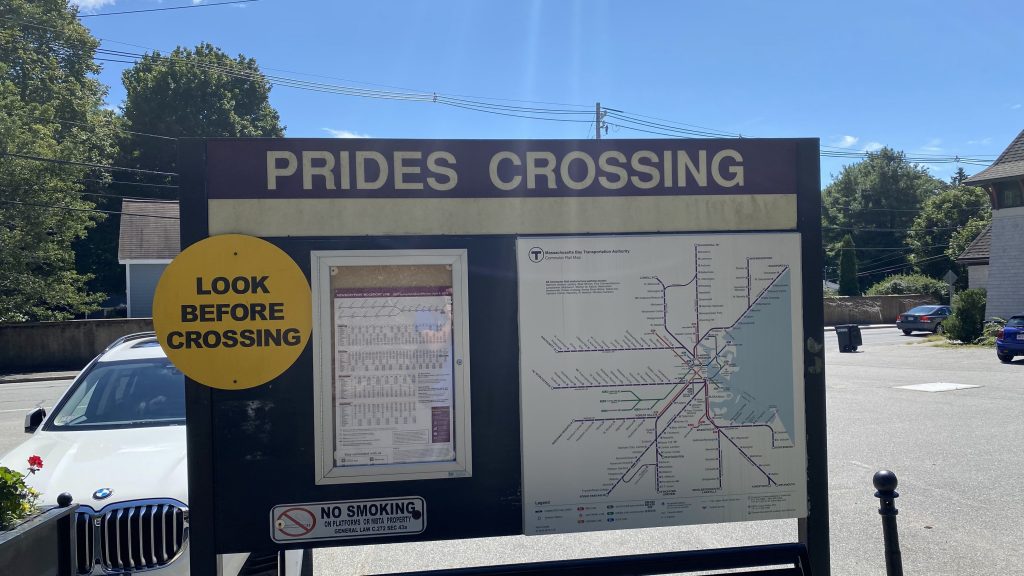 So, you have a singular side platform on the Rockport Line, with a hunk of asphalt used to access track 2. There's a few benches, including the famed "Democrat" and "Republican" benches. Wastebaskets are also here, along with a red dot matrix sign, except it was facing parallel to the tracks rather than perpendicular. There's also Prides Crossing Confections, which if you're looking for locally-made sweet treats, despite being mildly pricy, I recommend checking out.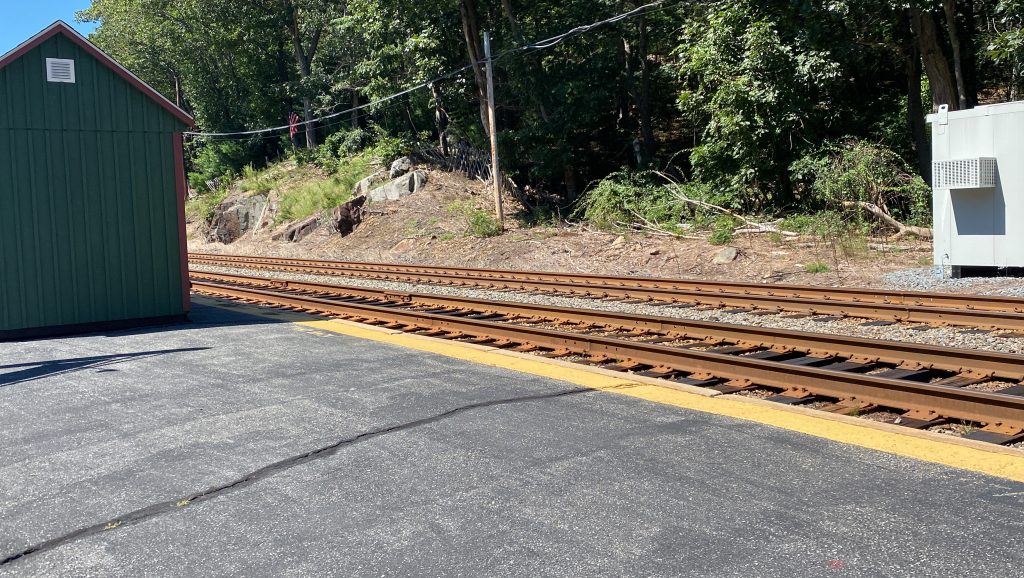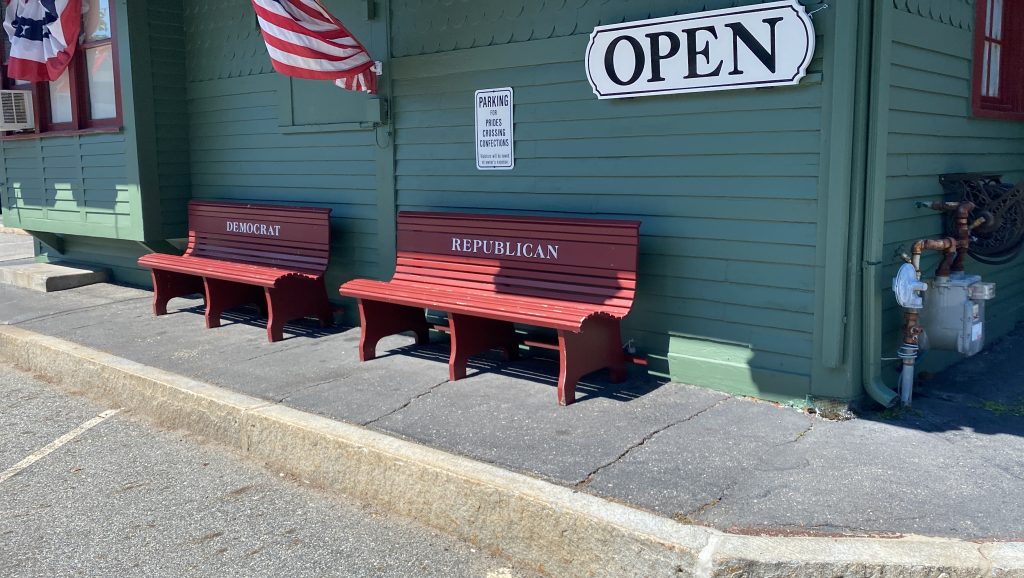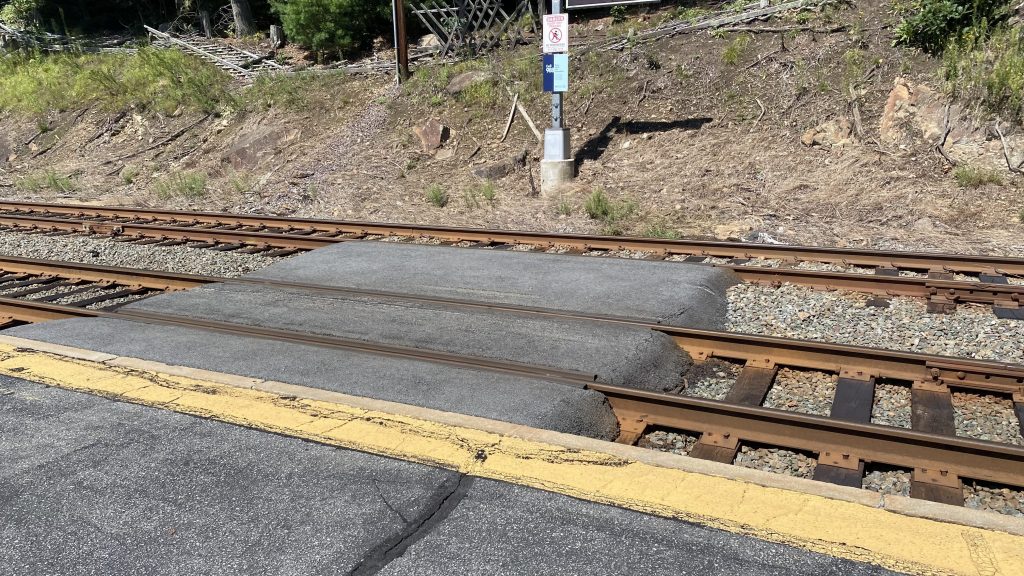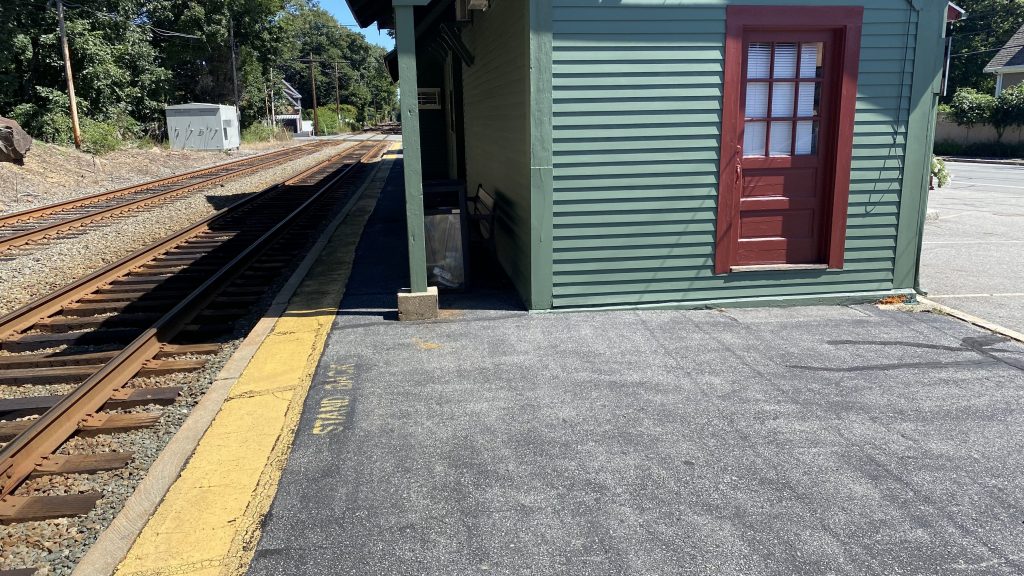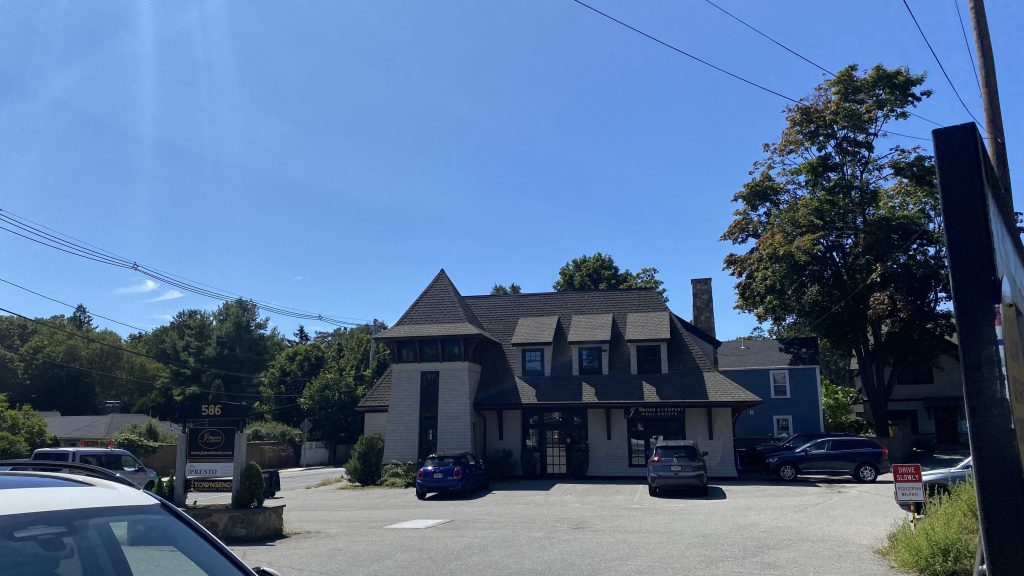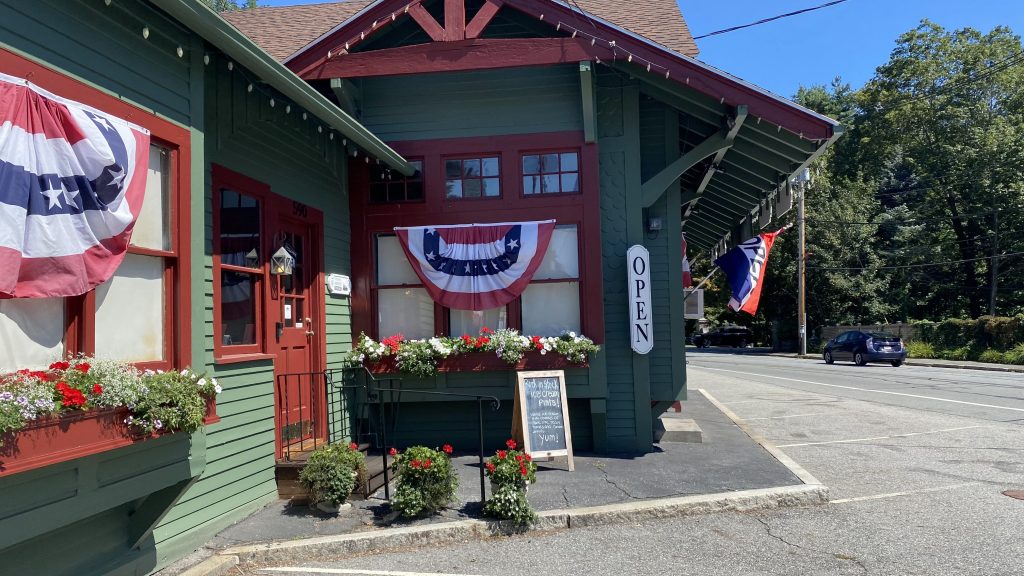 The good: It's actually got some amenities! For a station of its caliber, I'd have expected nothing at all! Also, there's some things nearby!

The bad: It's inaccessible and there's one platform! Also, it's so darn close to Beverly Farms, to where I ask one thing: "why? why use this over Beverly Farms?"

Nearby points of interest: Prides Crossing Confectionary is the big one!

Transit connections: None (is closed)

Overall, from an objective perspective, it kinda sucks! But, it is an unusual station and travelling out here was a good time, I must admit. Also, worth it for the chocolates from the shop here, if nothing else. Too bad there's no bus connection…

Rating: 2.5/10