Hook & Hastings was a company known for making organs (for instance, like what you'd find in a cathedral). Their instruments can be found in various places, including locally in the Boston area. Furthermore, their factory was also located in the Boston area, namely in the now-wealthy rural town of Weston.

Now what the HELL does that have to do with anything I write about?! I'll tell you what: They had a flag stop here since the 1890s! Of course, like Mishawum, Silver Hill, and Prides Crossing, it fell victim to COVID cuts. However, this station is unique in the MBTA system in that there's NO platform whatsoever. That's right: the GRADE CROSSING is the station!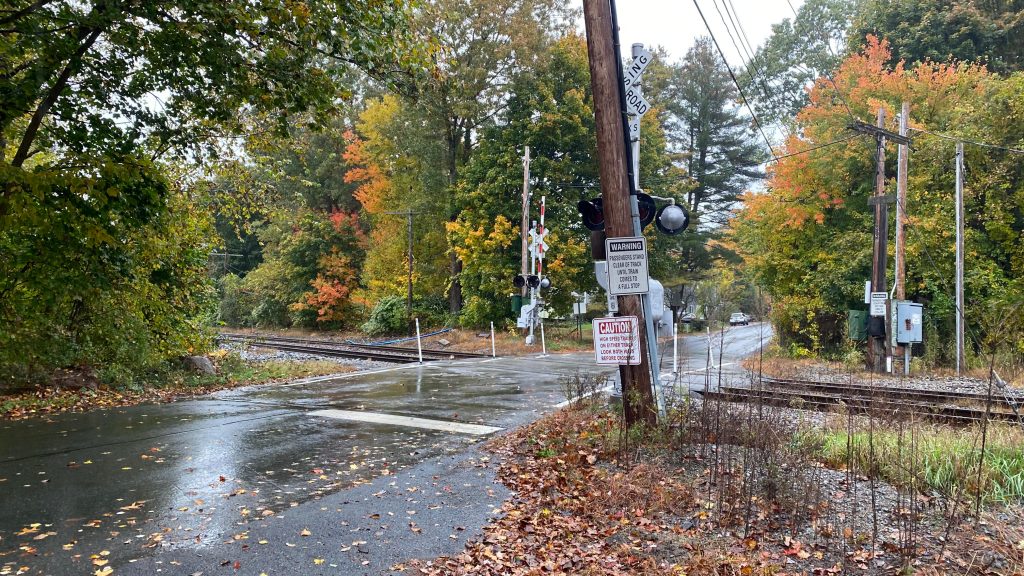 There's also a gravel patch – looks to hold about 1 car max. Good luck parking!!! As for signage, you have the usual warnings about not crossing the tracks and remnants of old schedules being posted. Allegedly, there's a sharpie writing on a wood post reading "HASTINGS STATION" but I haven't seen such a thing. Anyhow, you don't have any amenities – not even a shelter. Hell, you don't even get a platform. That sucks! But, you CAN get a nice shot of the trains blowing through during the fall months, so there's that at least! THE STATION IS THE PLATFORM THOUGH HFOEADYGIPHADGIOPHEGAOPHGEIOAWHGPERAOHKJ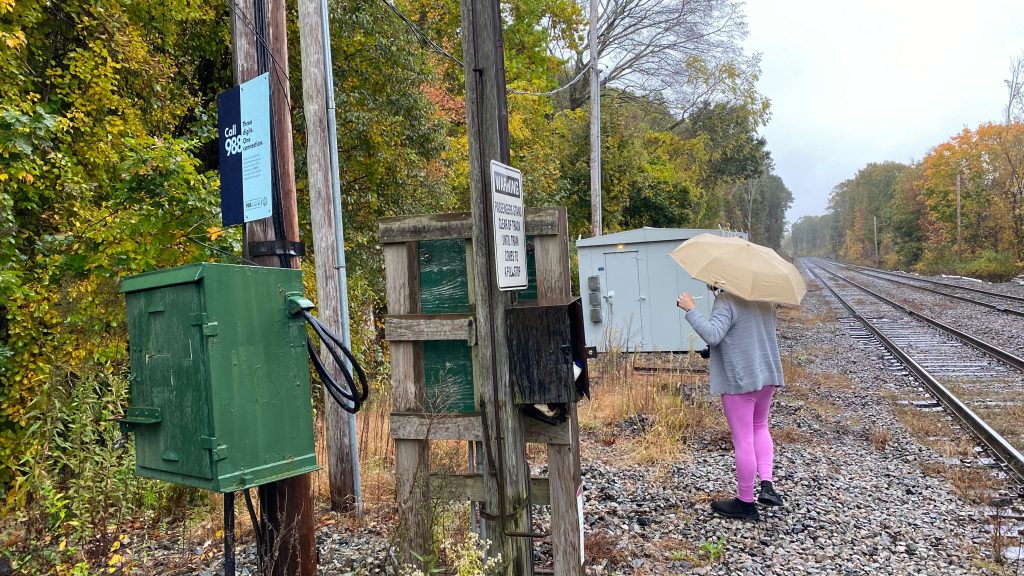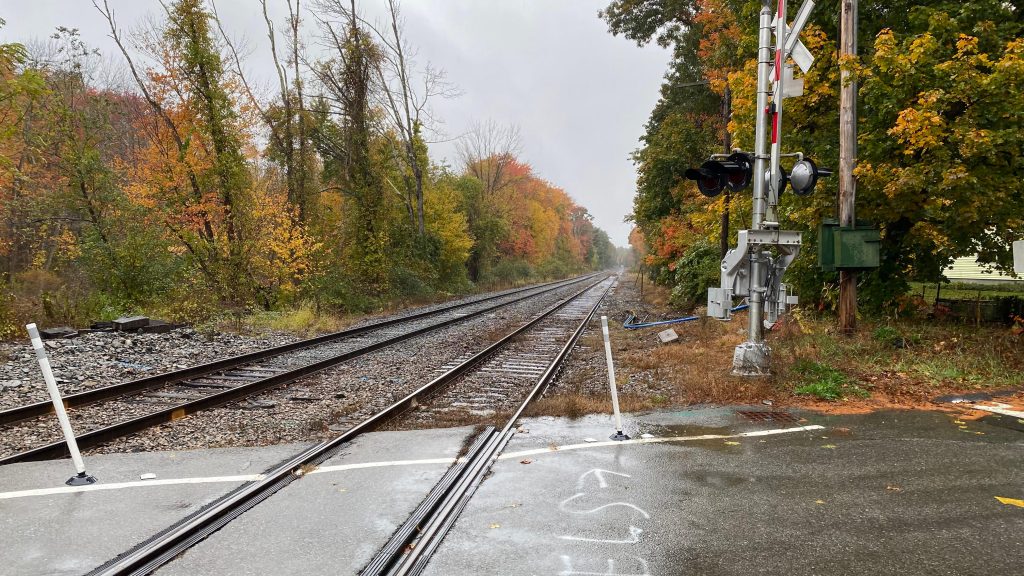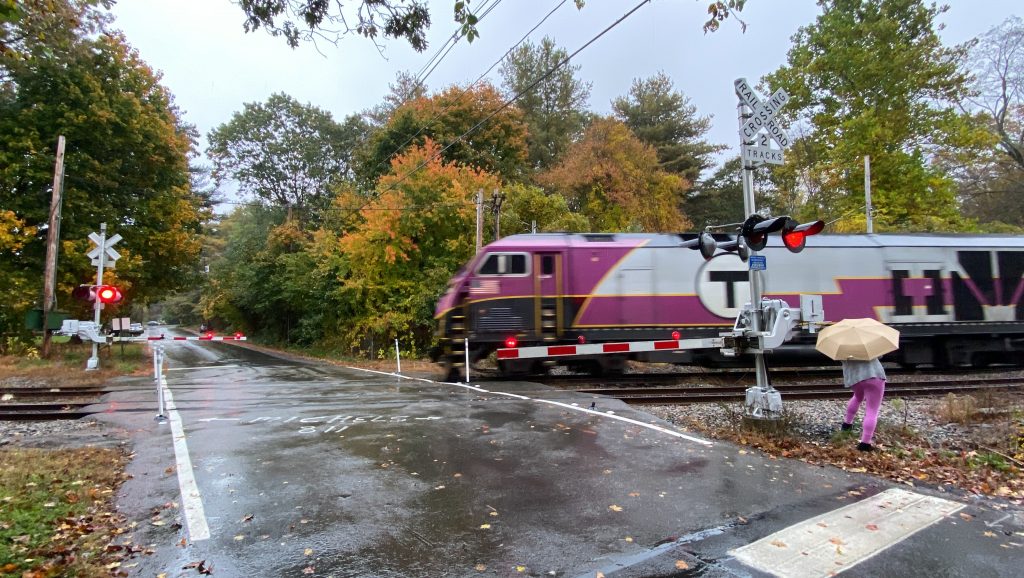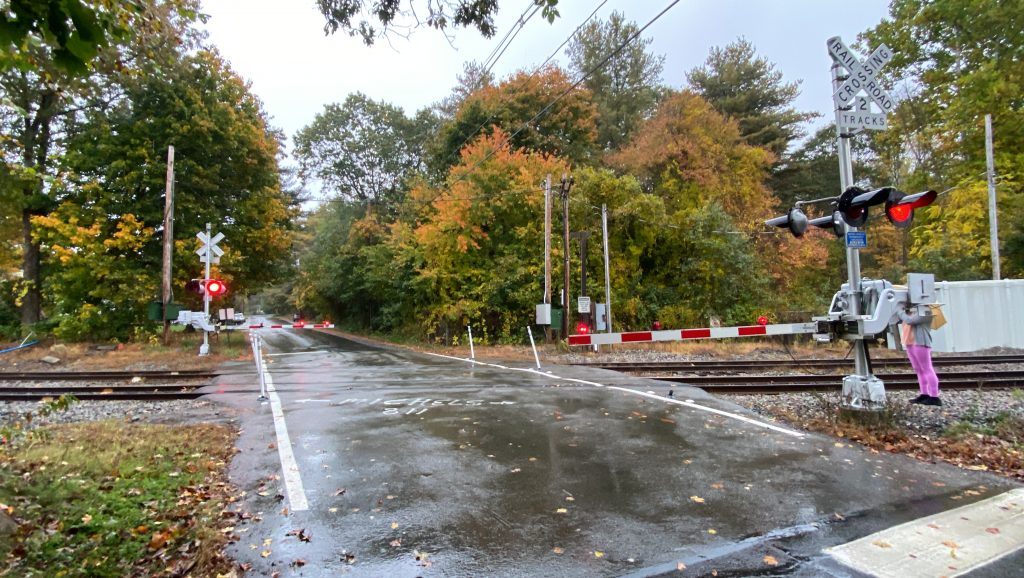 The good: Nah.

The bad: WHY DID THIS STATION EVEN EXIST WELL AFTER THE HASTINGS FACTORY CLOSED?! WHAT KIND OF CRACK WERE THEY SMOKING, WHAT KIND OF BOOZE WERE THEY GUZZLING DOWN?!?! AGAIN, I MUST REITERATE, THE STATION IS THE GRADE CROSSING!!!!!!!!!!!! AAAAAAAAAAAAAAAAAAAAAAAAAAAAAAAAAAAAAAAAAAA

Nearby points of interest: NAH!

Transit connections: FUCK NO!

Rating: [INTEGER UNDERFLOW]/10

Overall, [Chelsea.exe has broke from being too unhinged]

On a more serious note, I would also suggest giving Miles' entry on this station a read too, if you want something enjoyable and unhinged.