Looks like I'm in Cambridge today. Let's see…Harvard? Nah. Davis Square? Too out of the way. Kendall/MIT? Not really attempting to railfan the Grand Junction. Ooh, Porter Square!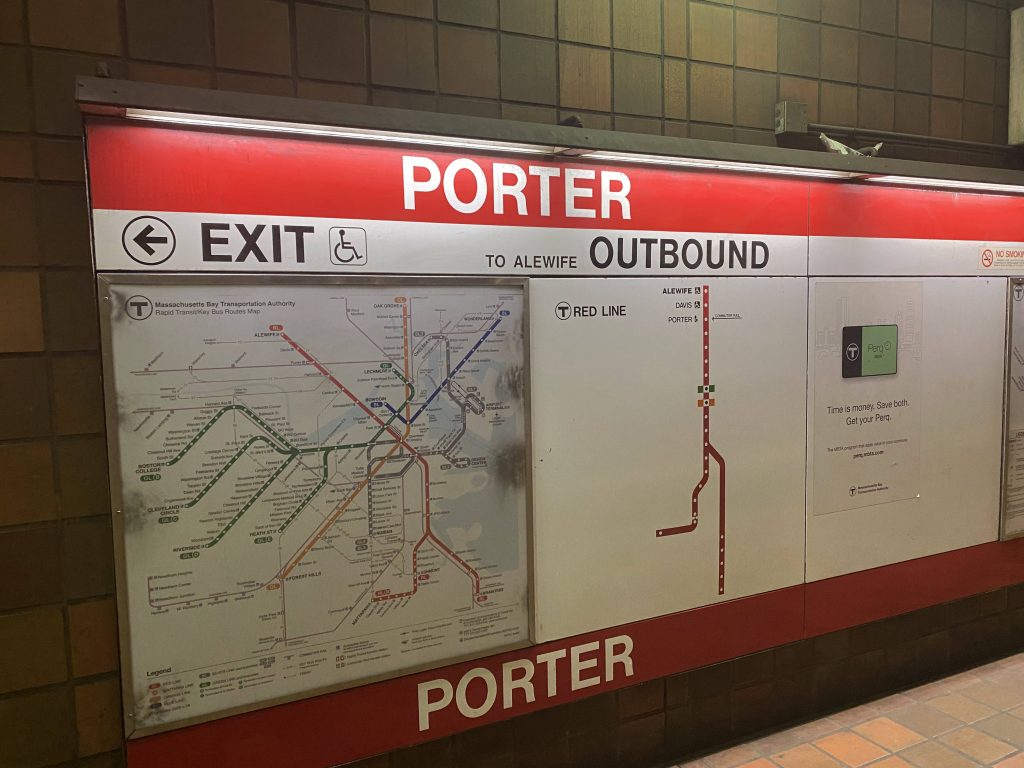 So, I got off here at the Alewife platform on the Red Line. First, the place feels like a bunker. I'm not even kidding. Just take a look.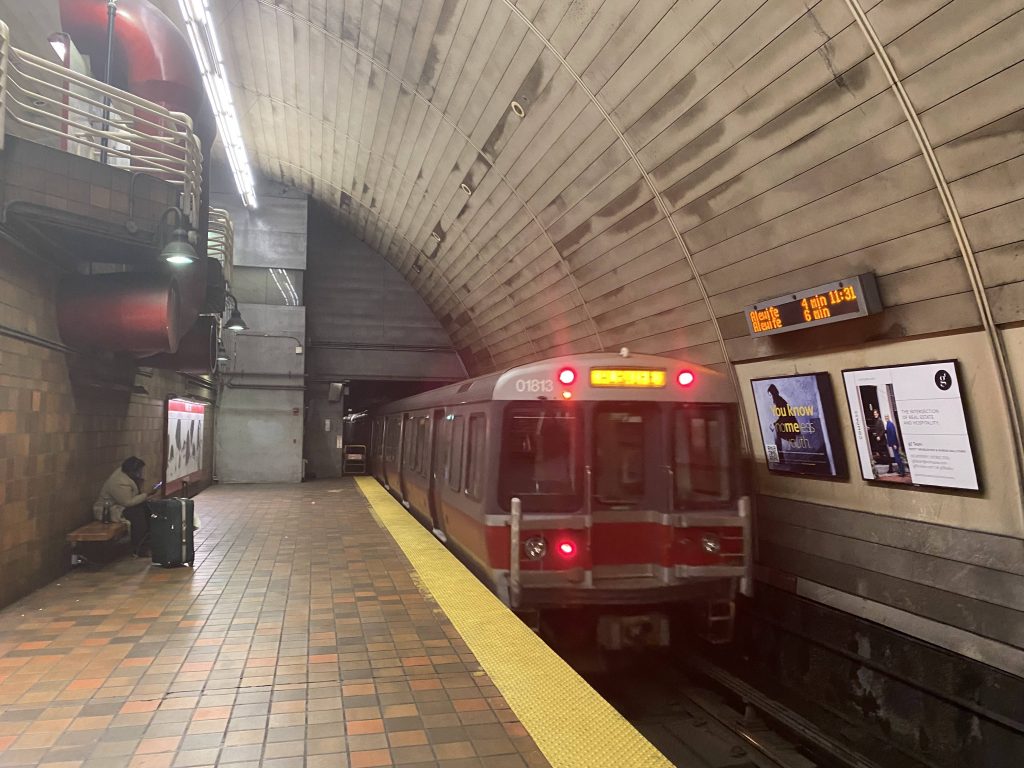 As I was getting ready to walk up to the other Red Line platform (and the exit), I heard something. What's that? Oh….oh god, it's water. Oh no.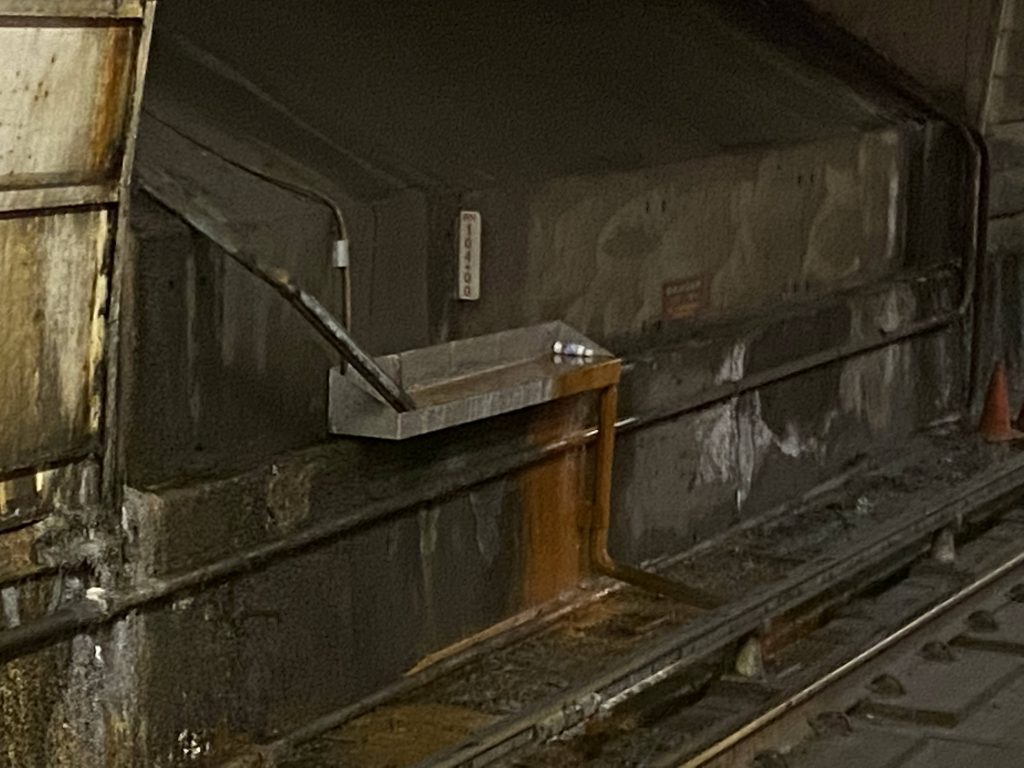 After the obligatory sarcastic "that looks safe" comment, we trekked up to the other platform and, eventually, the thing this station is notorious for (aside from the leaking water). Once we made it to the exit staircase, we looked up. Dear god, is this the longest staircase in all of New England? Turns out, it probably is. Specifically, 105ft deep with 199 steps. Most people, if they're not there for a workout, just use the escalator. At the top is where fare control, along with Commuter Rail access and CharlieCard/CharlieTicket machines can be found. These machines are also where you buy your Commuter Rail tickets, so do so here to avoid a $3 surcharge. Apparently there's also bathrooms up here, but I didn't see them.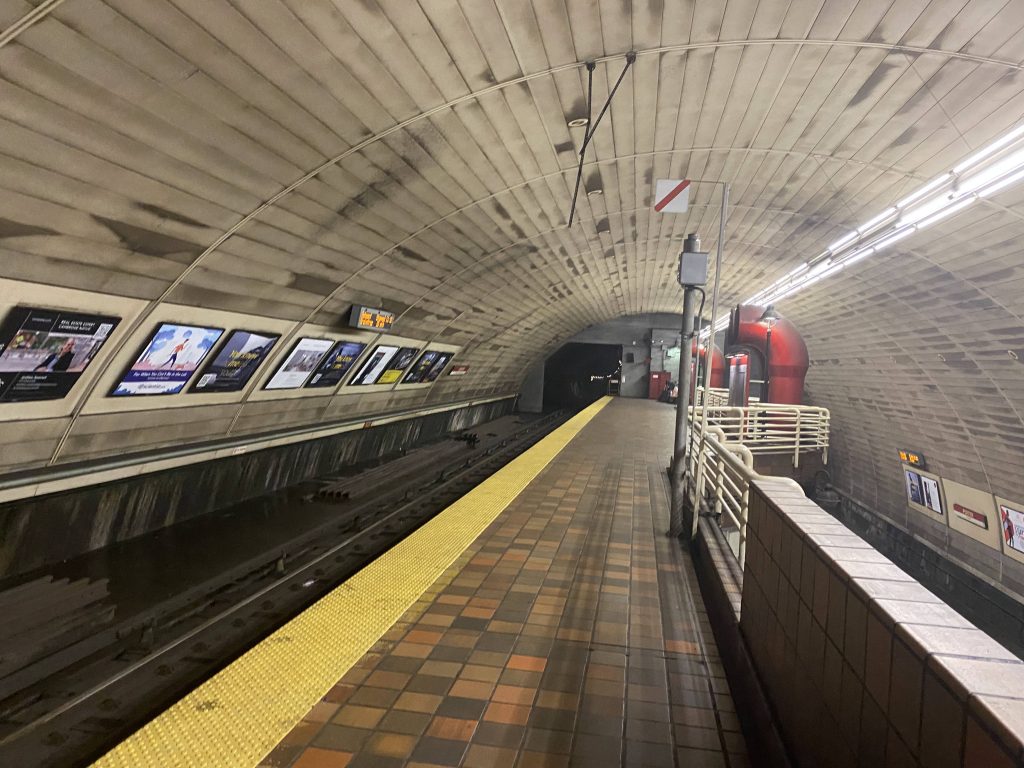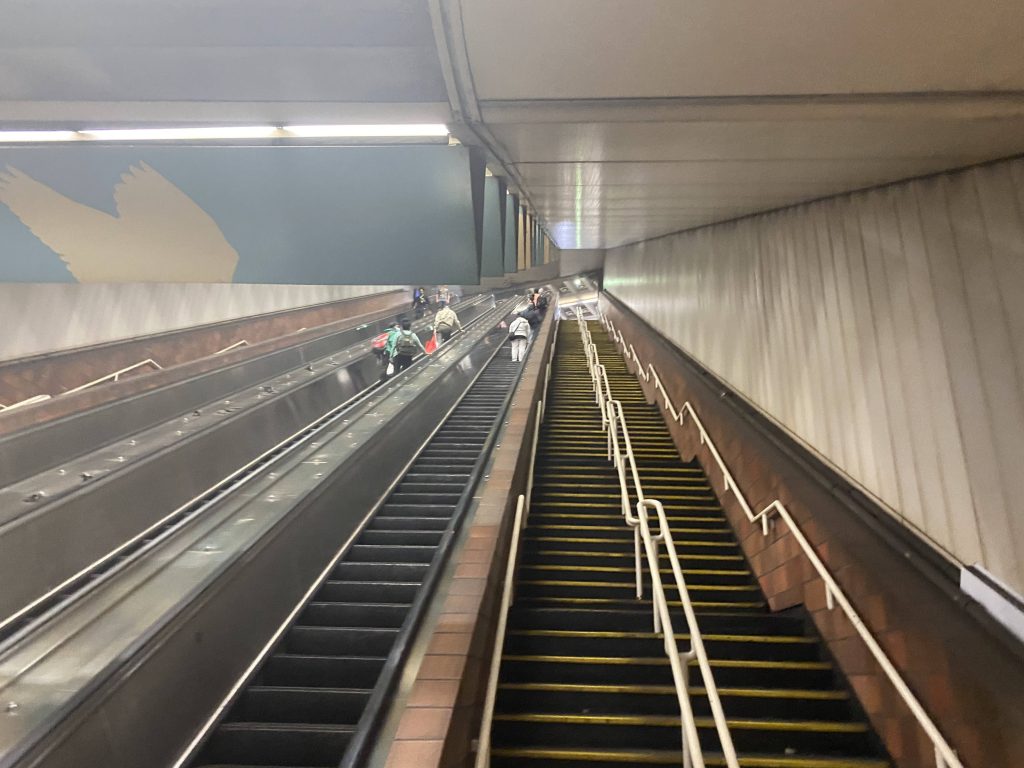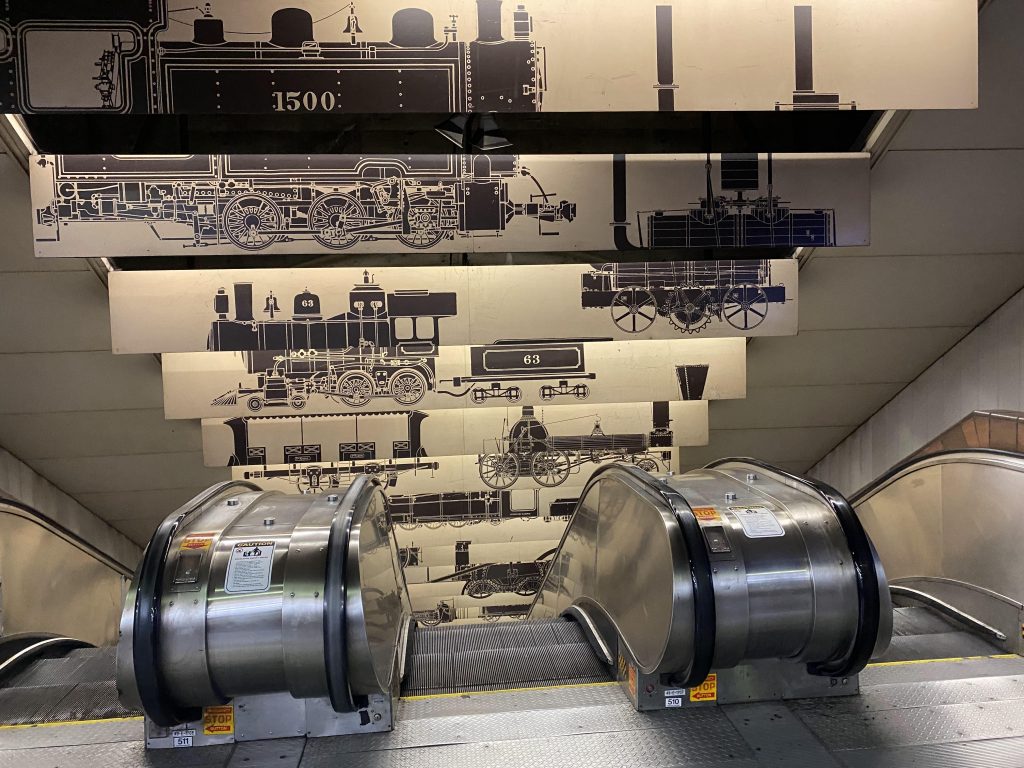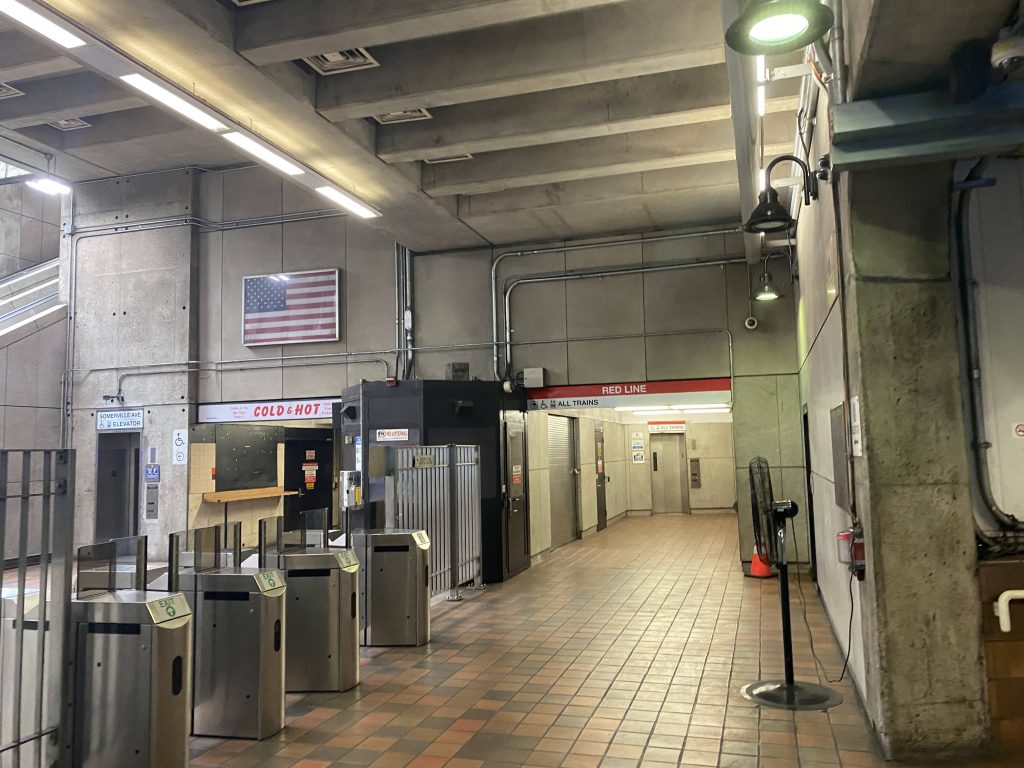 The Commuter Rail platform is kinda dingy. Not as bad as Back Bay's Worcester platform, but still bad. Enough so to where water was dripping from the ceiling. Some spots also had the yellow safety strip peeling off from the ground. Yikes. At least it has modern countdown signs found at several stations (like Back Bay and Mansfield), so there's that.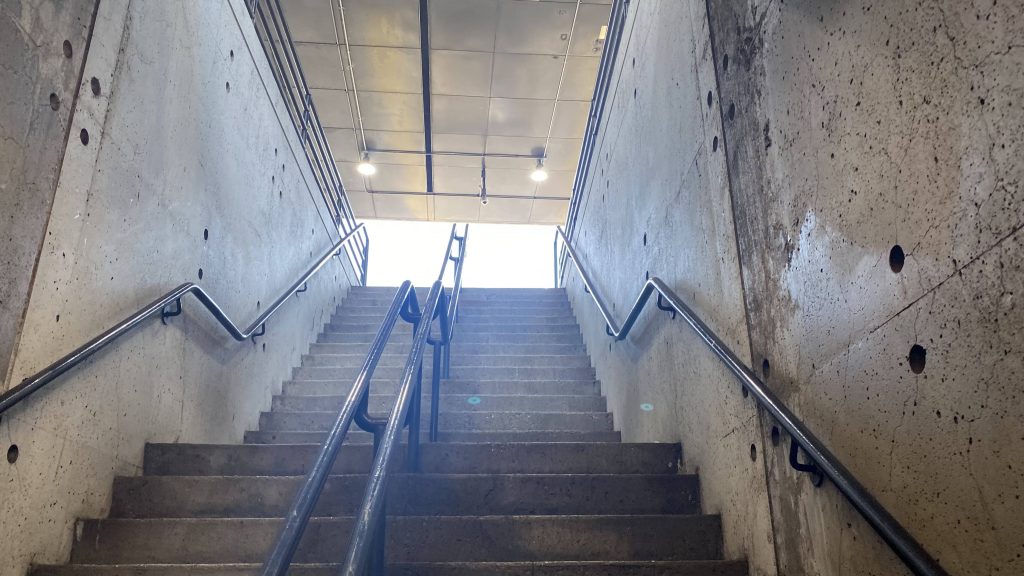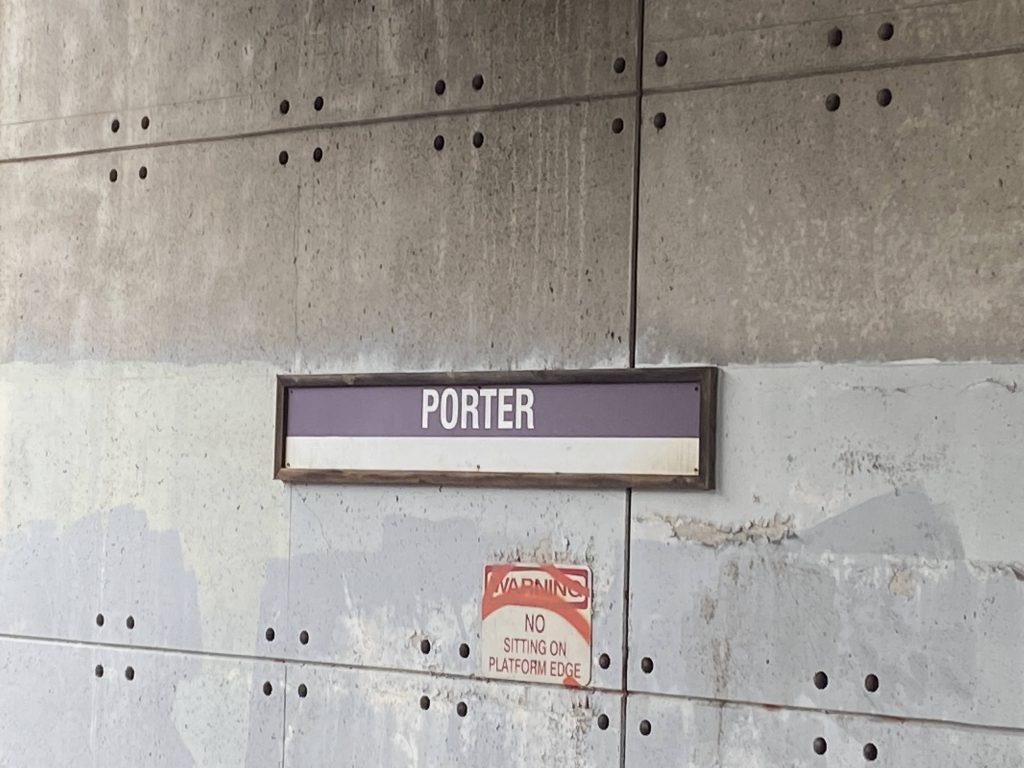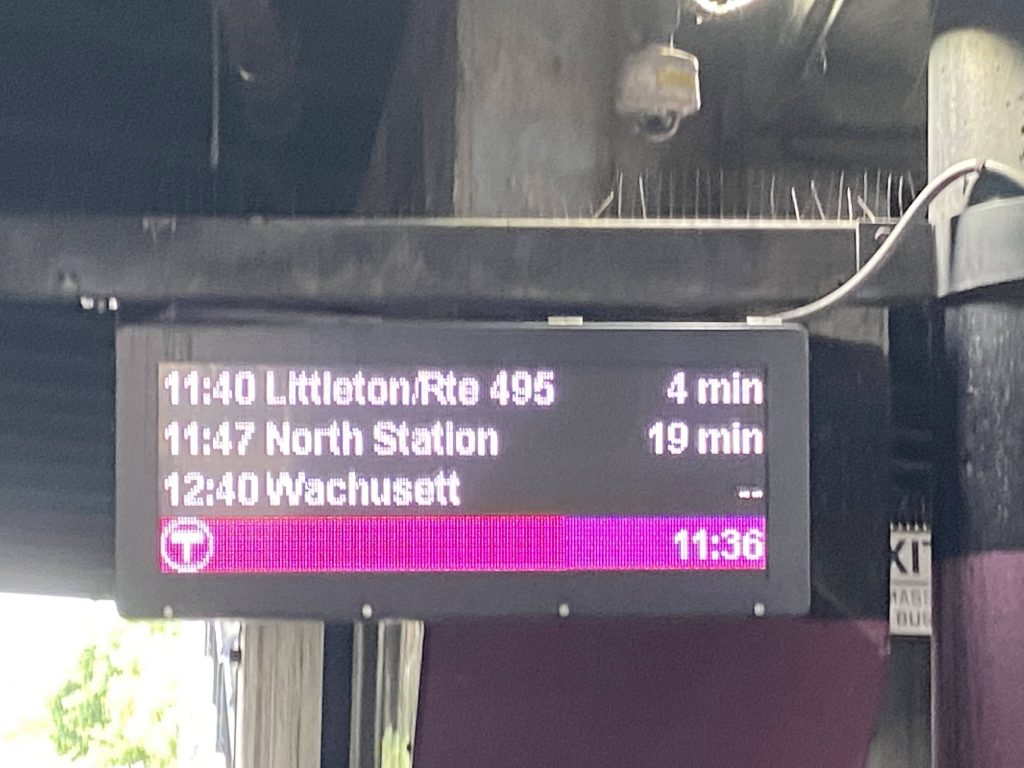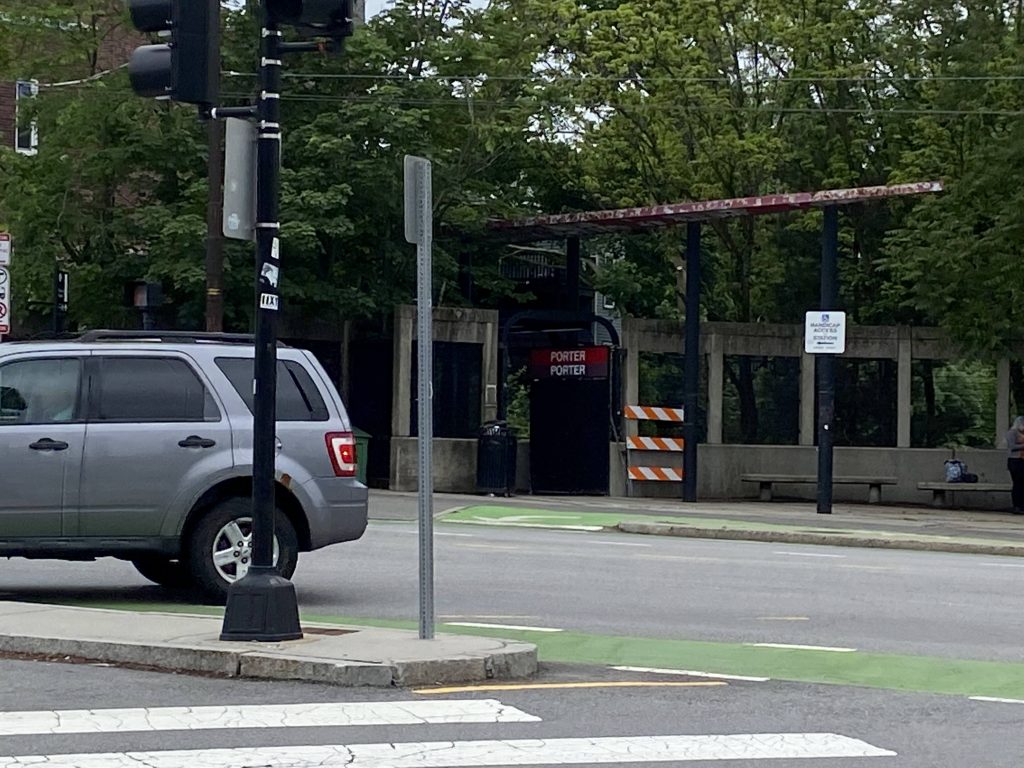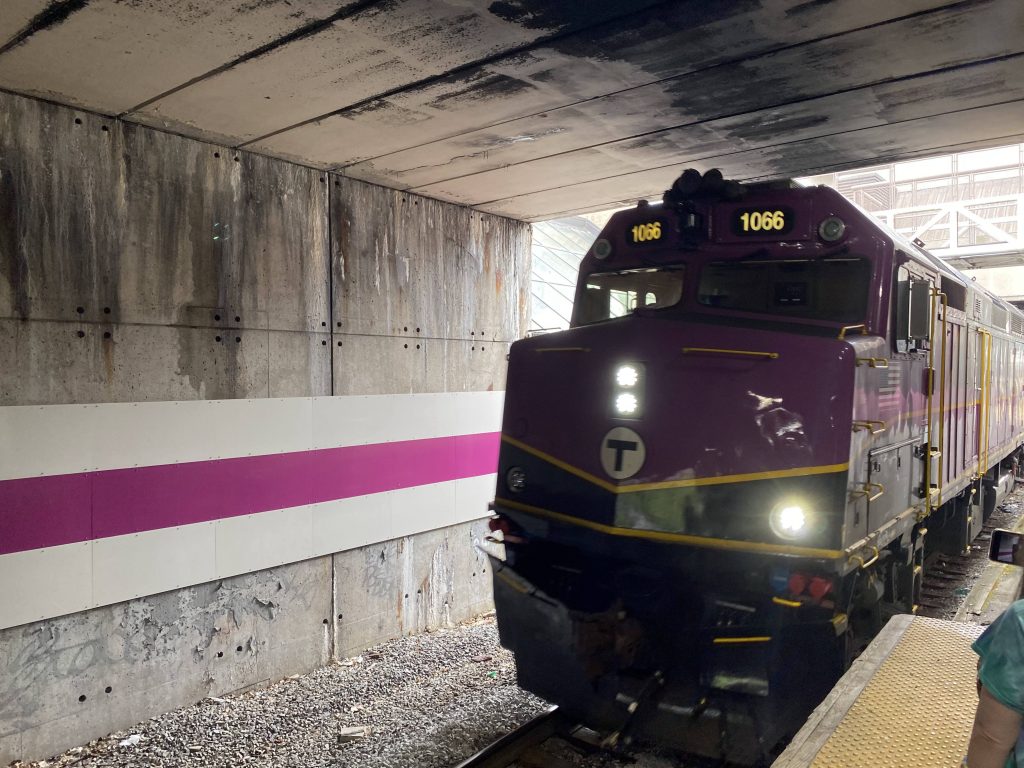 The good: It serves Cambridge! Hell, if you're into winter mountain activities like snowboarding or skiing, pack your bags and come down to Porter for the next train to Wachusett! It's also a convenient transfer point for the Red Line, meaning in a way, this is the Fitchburg Line's counterpart to Back Bay. Hell, there's also been instances to where the Red Line was used in lieu of service to North Station, usually if the station was closed. It's also in the heart of Porter Square, with all sorts of businesses nearby, including the only (to my awareness) MBTA-licensed gift shop.

The bad: It's quite dingy! I mean, I wouldn't expect much from a station that's 105ft underground, but the fact there's water dripping everywhere is a little concerning when there's a 3rd rail in play on the Red Line. The Commuter Rail platform is also quite dingy (still not as bad as Back Bay), and the yellow tactile line was falling apart a bit, but at least it's accessible. Also, evacuating in the event that one is necessary is, by the looks of it, quite a logistical nightmare.

Nearby points of interest: Porter Square and its shops! There's a lot to be seen around here. There's also connections to the Red Line and towards Fitchburg and Wachusett Mountain.

Connections: MBTA subway (Red Line), Commuter Rail (Fitchburg Line), bus (77, 83, 96)

Overall, it's an interesting station. Certainly an outlier, to say the least, especially where depth is concerned. It's certainly not too terribly bad, given that 1468 people board the Fitchburg Line here daily (as of 2018), and 8094 Red Line passengers daily as of 2019, but I've seen better. The dripping water, though, is a bit of a concern with the 3rd rail. It's also nice that one can make a Commuter Rail connection here as well, along with a few bus routes on the street. Fun fact, the (now discontinued) trackless trolleybuses used to run by here! Look up when you're at street level, and you'll see catenaries.

Rating: 6.5/10