Alrighty, so now onto the 120! I've had a little bit of interest in this one after reading Miles' entry on it and seeing that one can get a nice shot of the city from a particular spot accessible by this bus route. So, how IS the route? Let's look.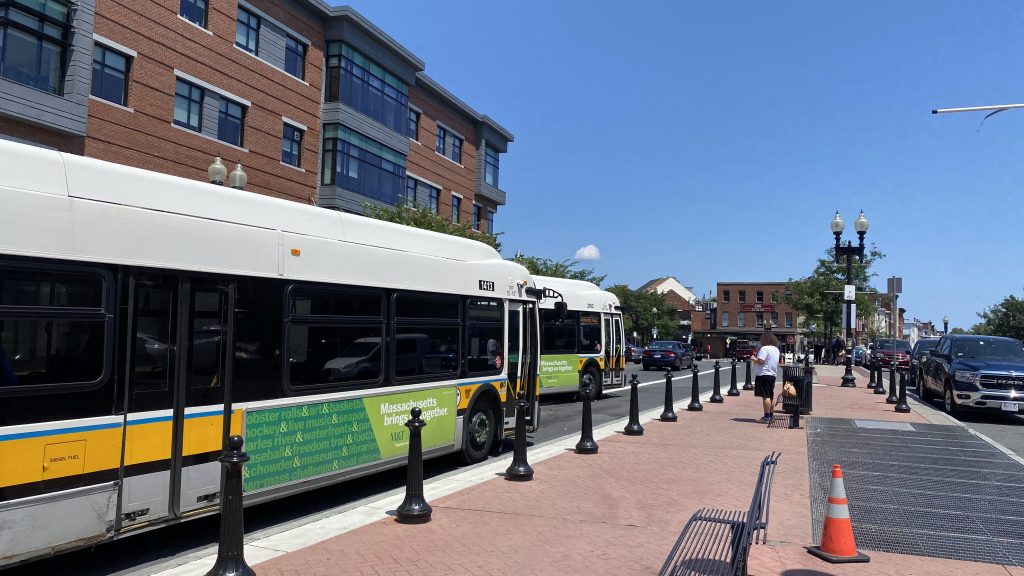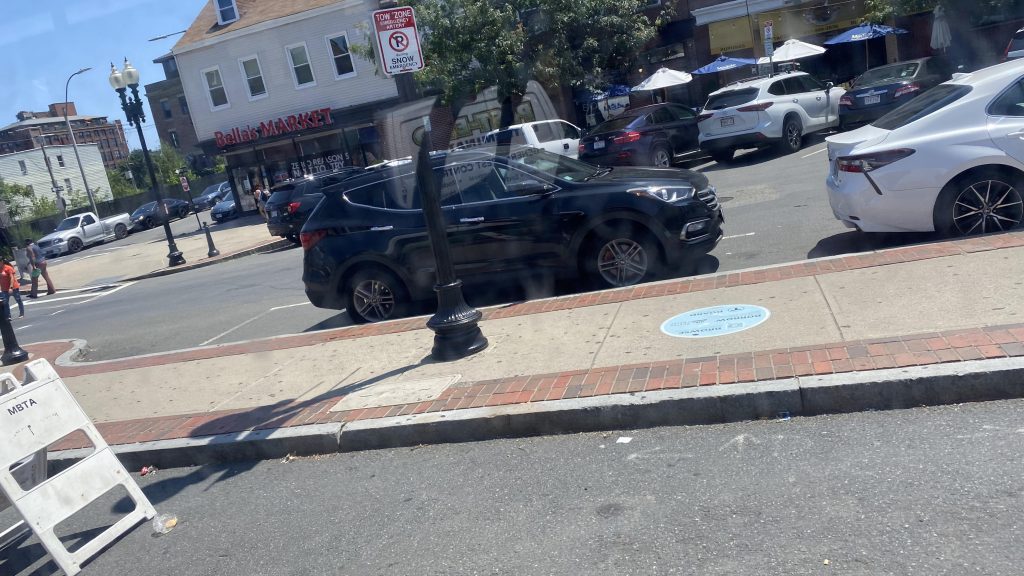 So, while the route's "official" starting point is in Maverick, coming from Orient Heights the route loops around Jeffries Point. I didn't, but some Street View imagery suggests I wasn't missing out on a lot as it's very residential. However, we quickly went up Meridian Street and turned down Bennington Street, which would be the main road down East Boston. Going down here, there's not a lot that isn't special, but it is a lot of businesses on either side. In a sense, it's like Main Street. That, is, until we reach Chelsea Street. Once we got there, we'd cross it, turn onto a stroad (still Bennington St.!), go underneath US-1A, and deviate into Wood Island. From here, all seemed normal enough, passing the overpass to Constitution Beach (which I heard is a nice planespotting location!). Then we deviated into Orient Heights and the route is over, right?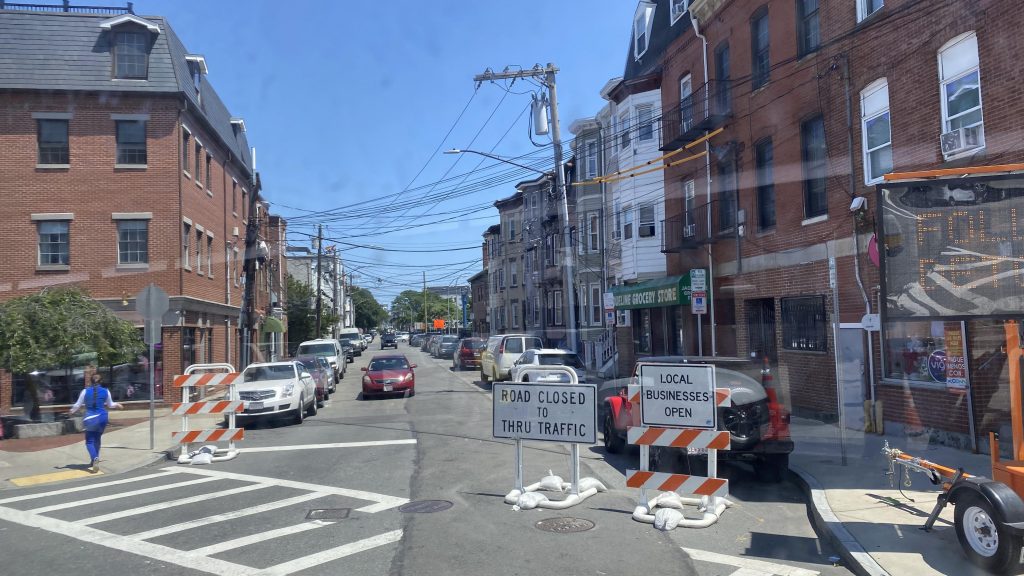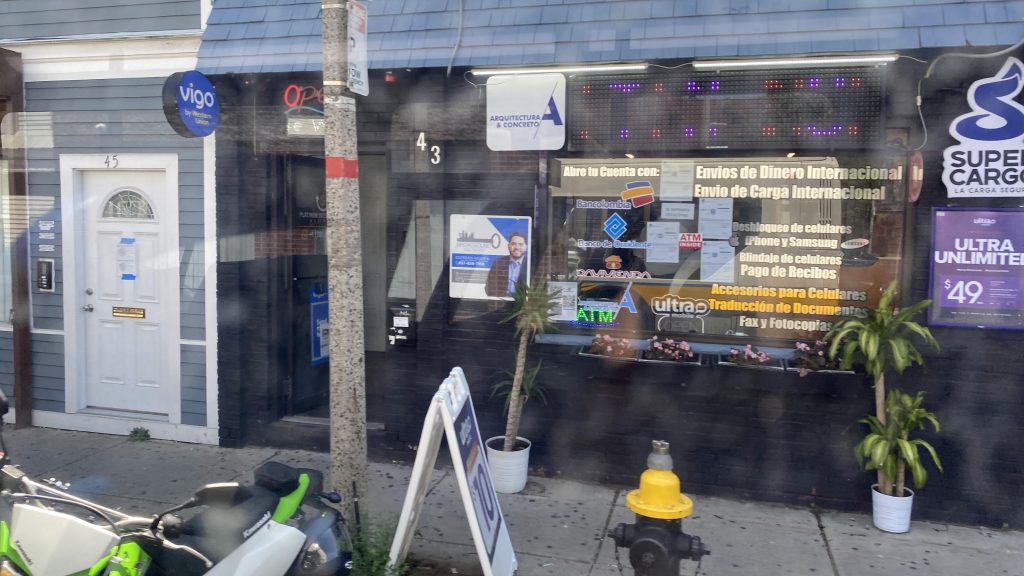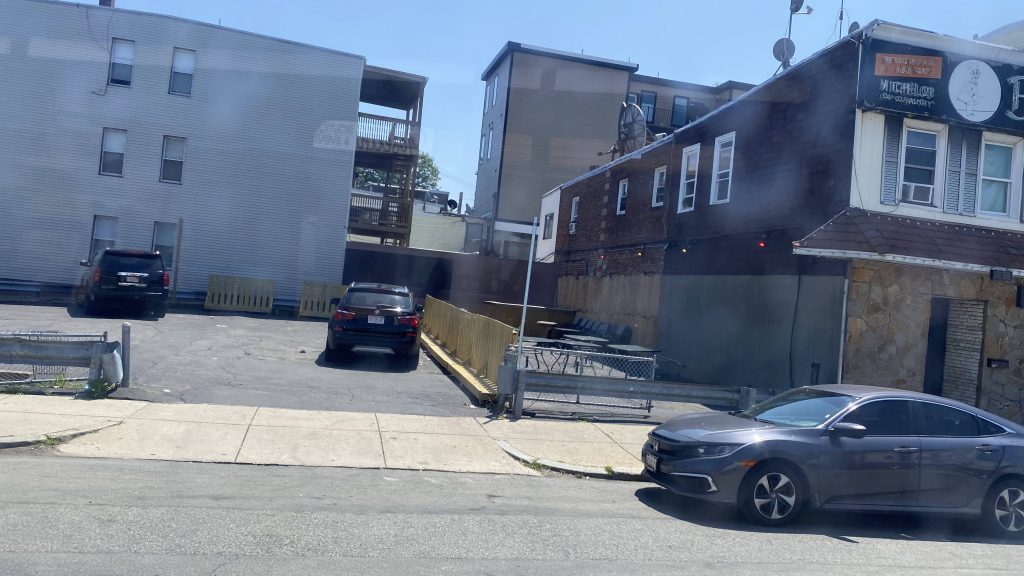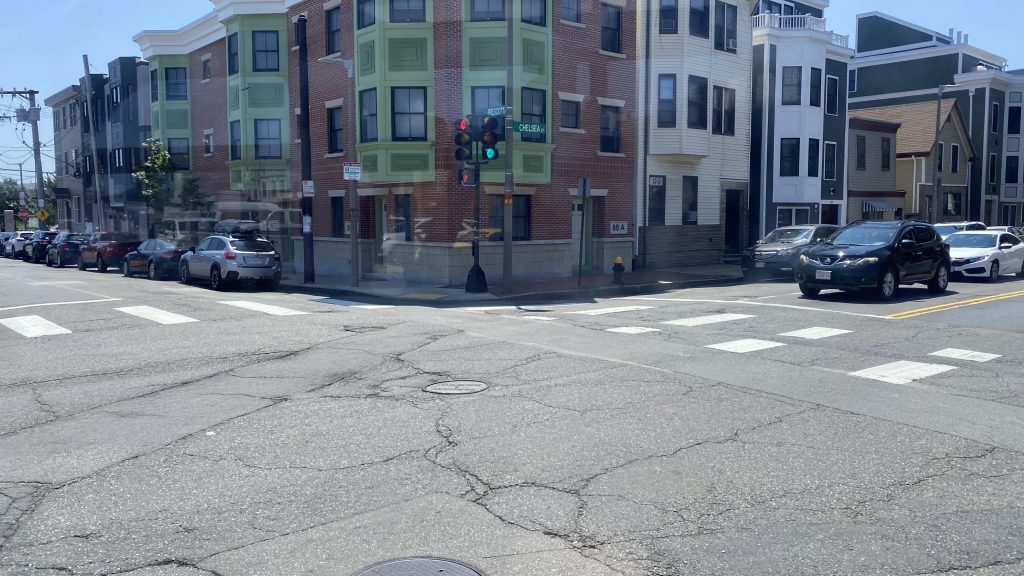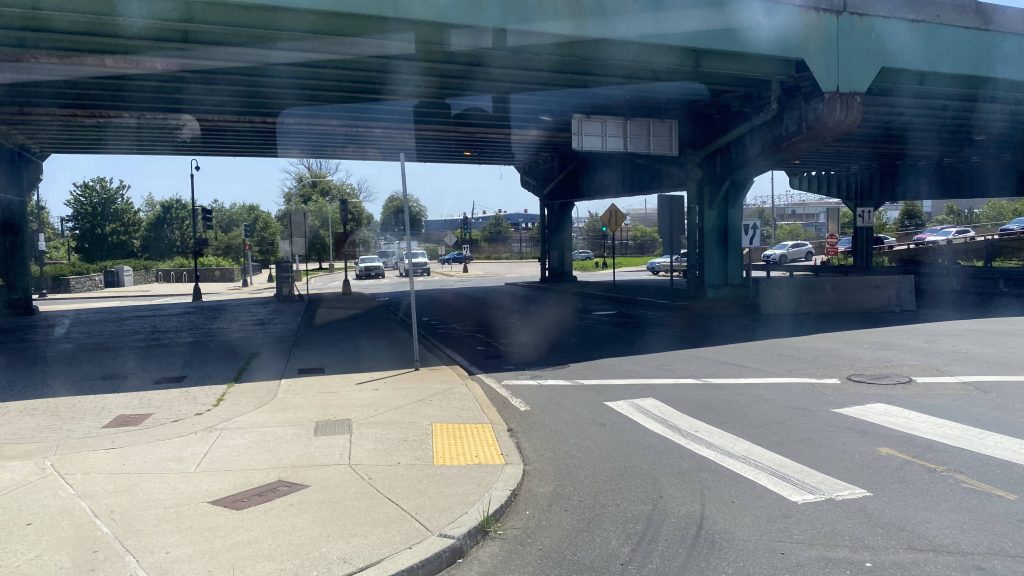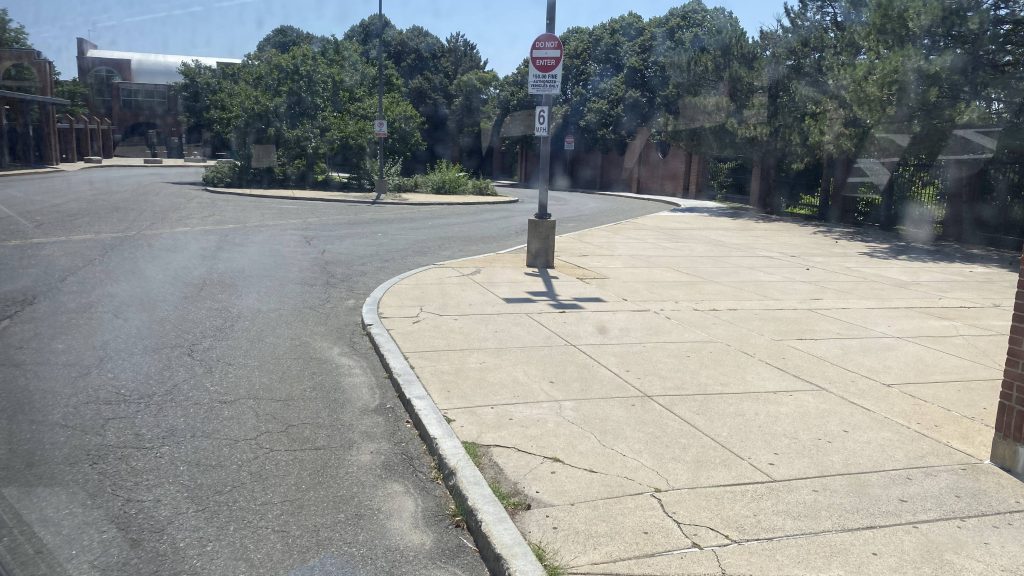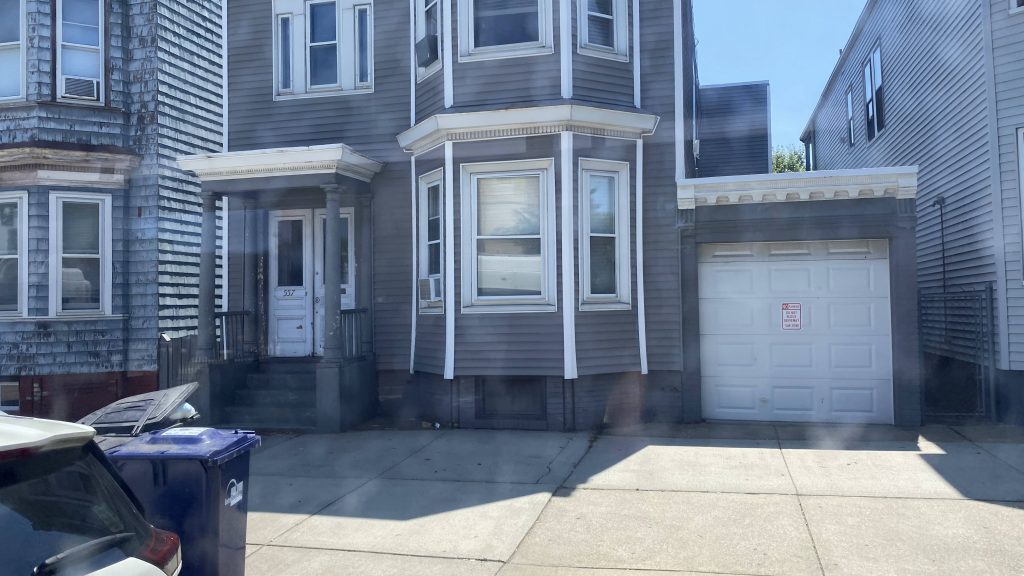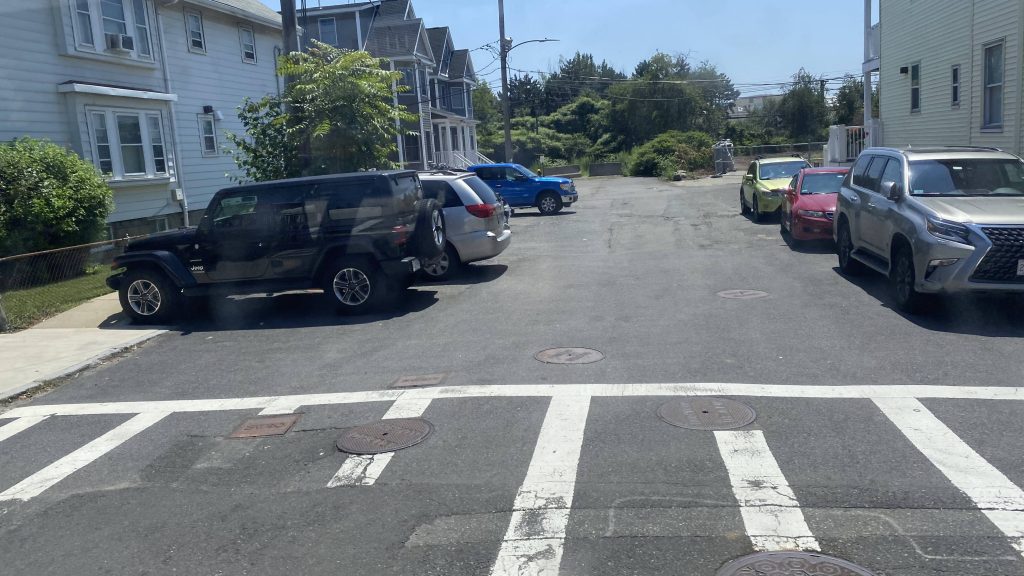 NOPE! The route then continues back, up Boardman Street and towards US-1A, turns down US-1A, and does a loop around the very residential Orient Heights neighborhood, serving some housing projects and, most notably, the shrine of Madonna, Queen of the Universe (yes, it's actually called that!). I elected to get off the bus at the Madonna Cross and walk the rest of the way (although I ended at Suffolk Downs since Google insisted on steep unpaved roads). There WAS, however, one issue I observed with this.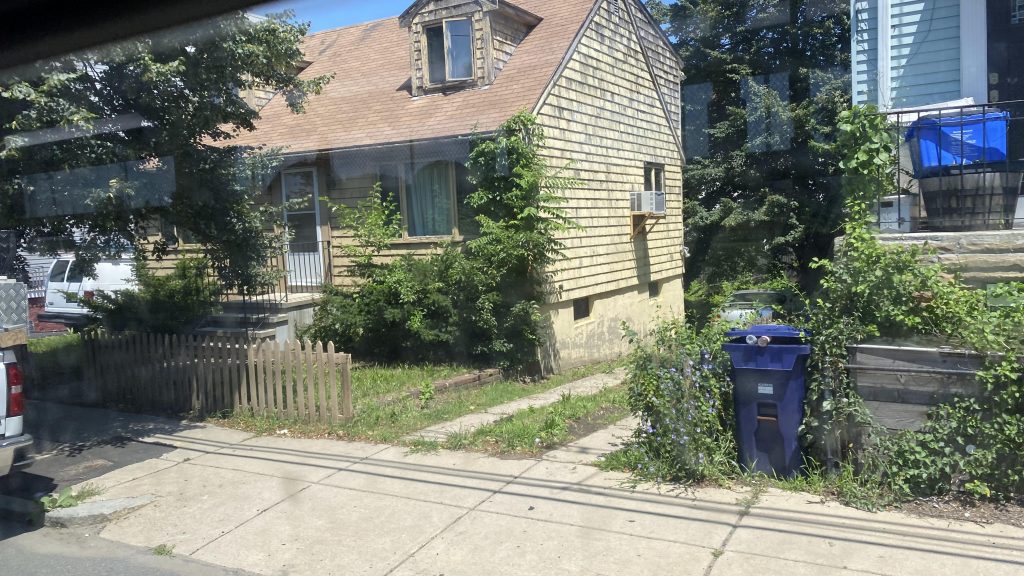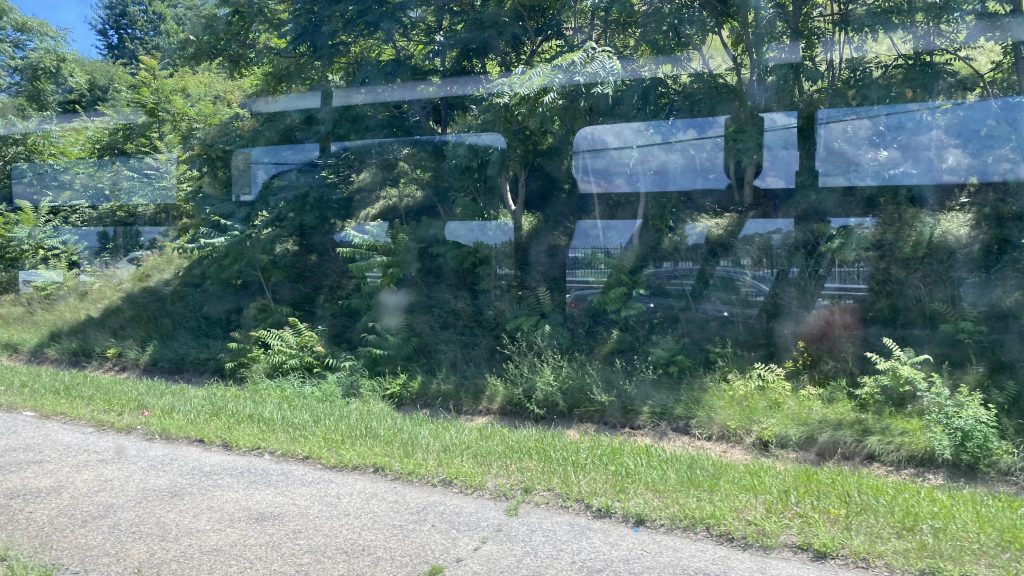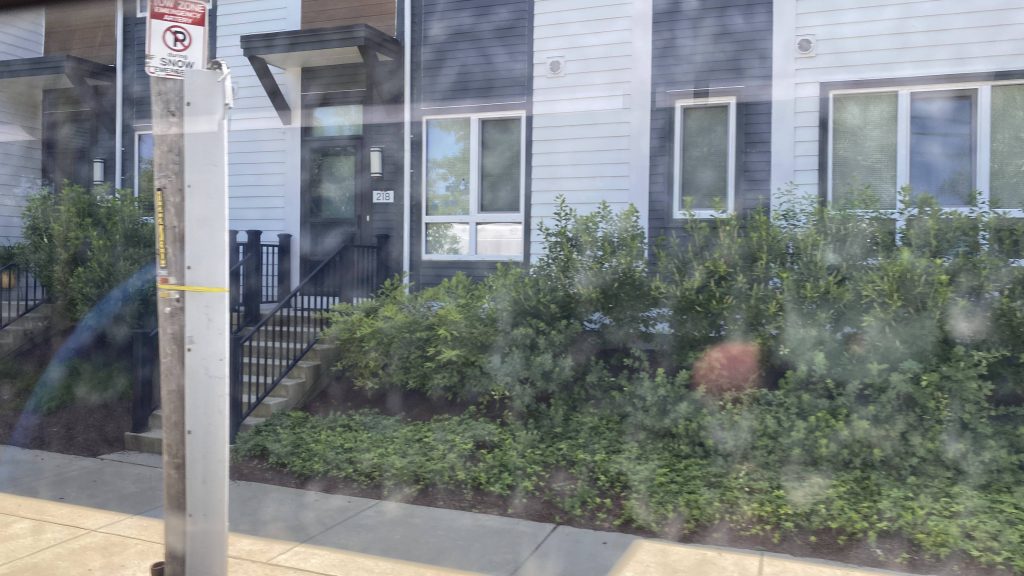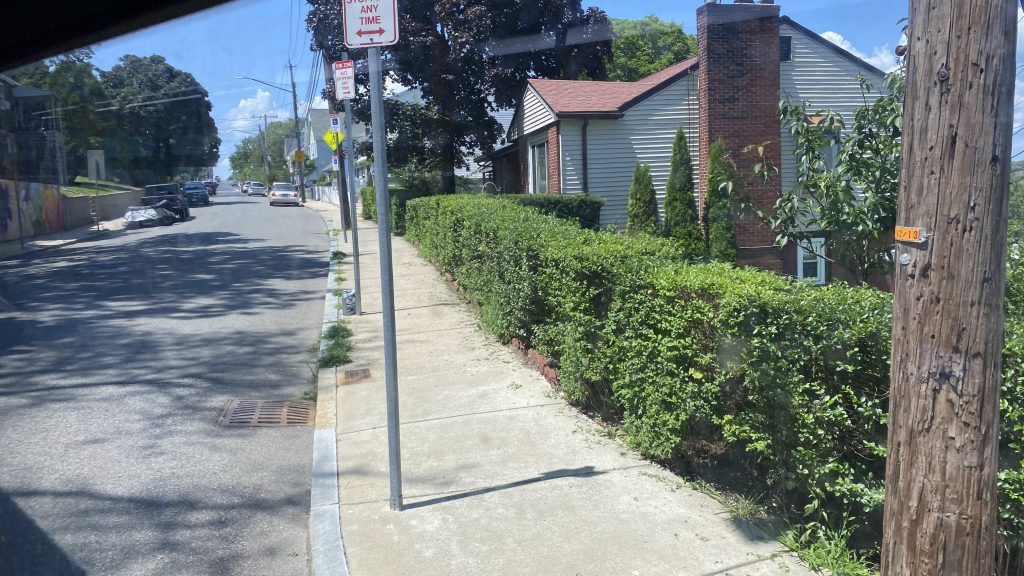 THE DAMN ROAD IS TOO STEEP AT SOME TURNS! MY DAMN BUS HAD QUITE A HARD TIME MAKING IT UP WITH HOW STEEP AND SHARP THE TURNS ARE, AND YET THE MBTA JUST HAPPILY CHUCKS DIESELS AROUND HERE! WELL GEE, MAYBE THEY SHOULD'VE JUST OPTED TO INSTEAD TROLLEYBUS-IFY THIS BUS ROUTE INSTEAD! I KNOW HISTORICALLY I'VE BEEN STAUNCHLY ANTI-TROLLEYBUS, BUT AT THE LEAST THEY EXCEL IN VERY HILLY ENVIRONMENTS LIKE HERE, ALL WITHOUT SPEWING OUT UNHOLY AMOUNTS OF NOXIOUS GASES! IT'S LIKE FOR EVERY STEP FORWARD WE TAKE 25 STEPS BACKWARDS AND FALL OFF A CLIFF!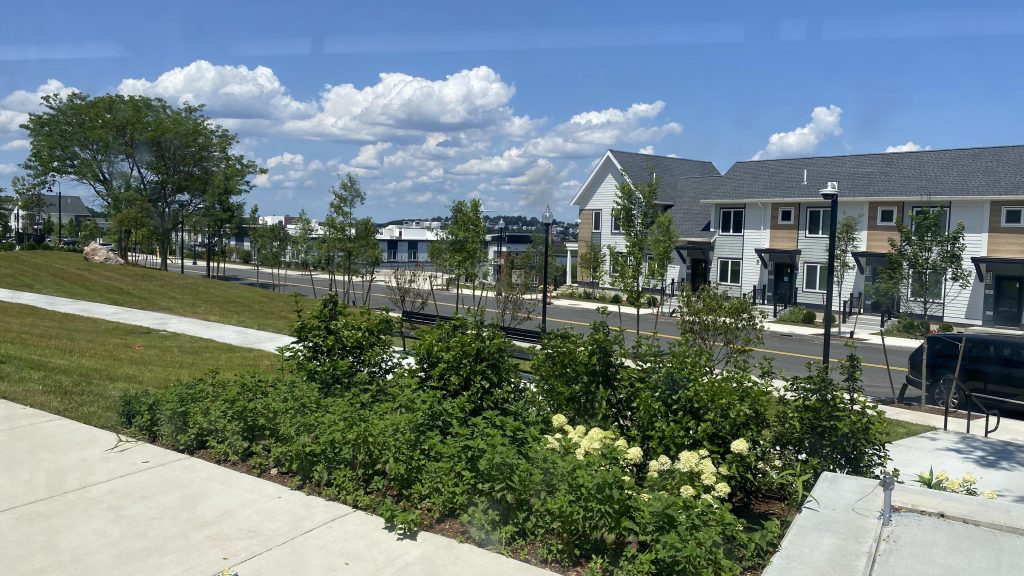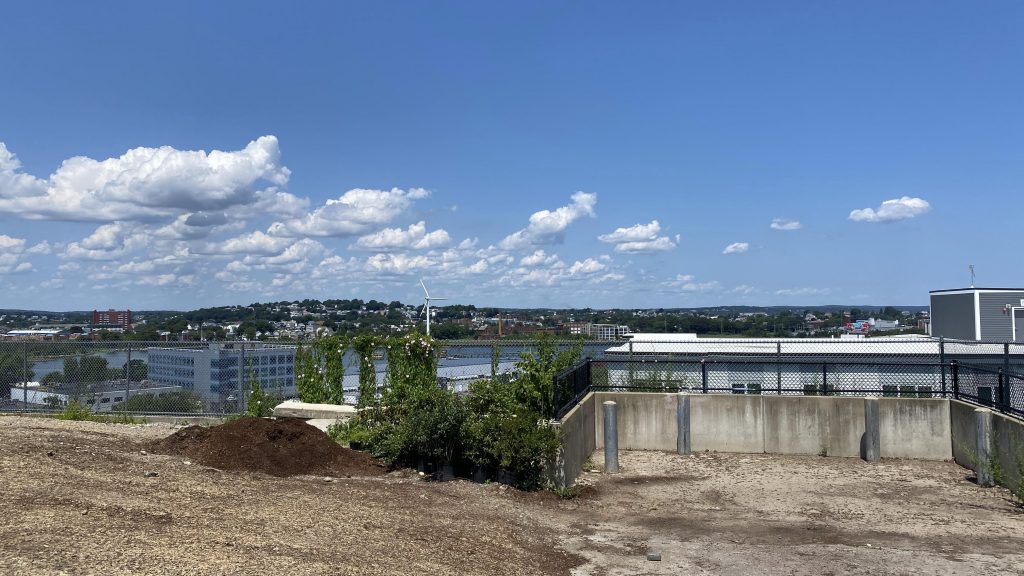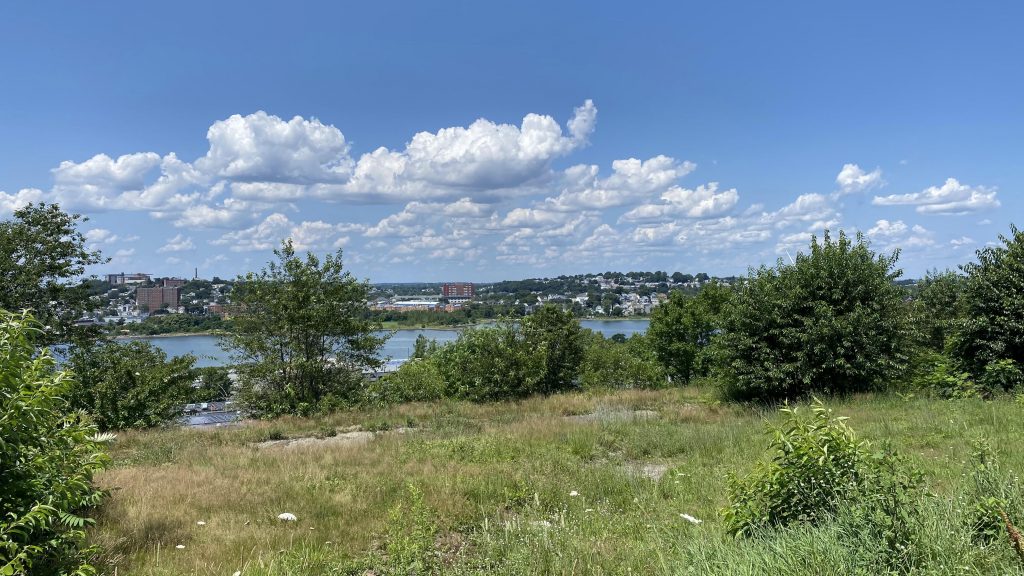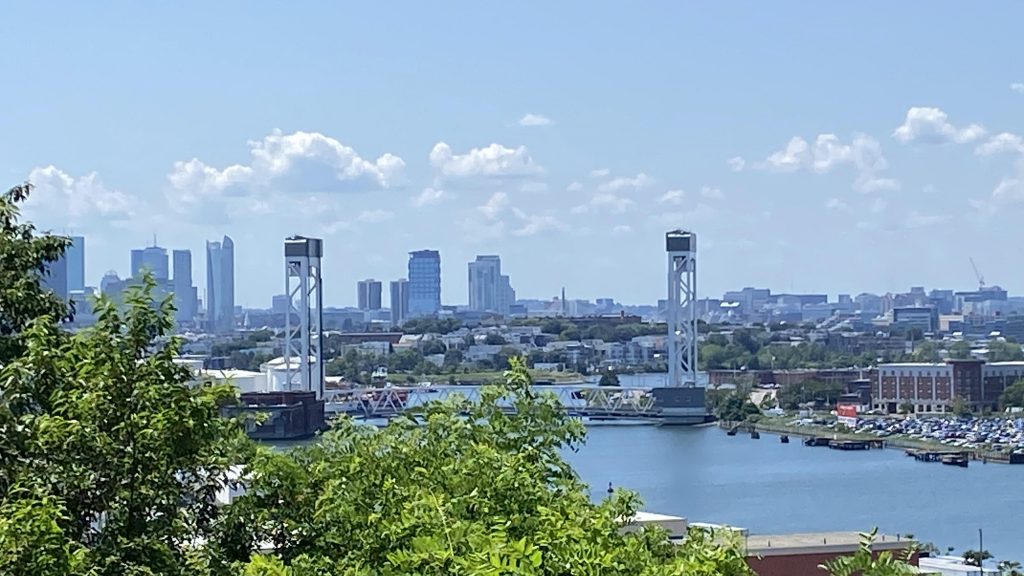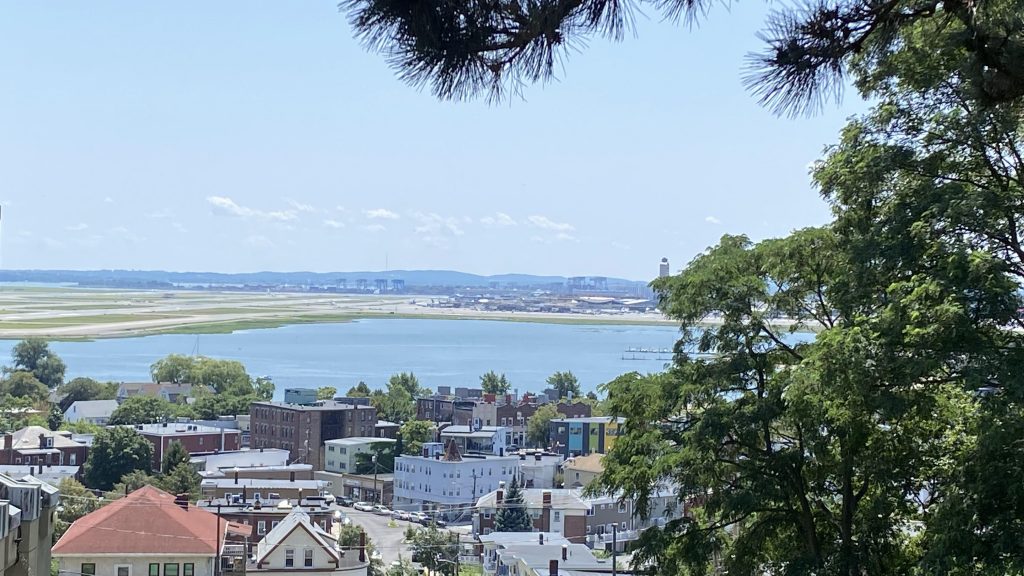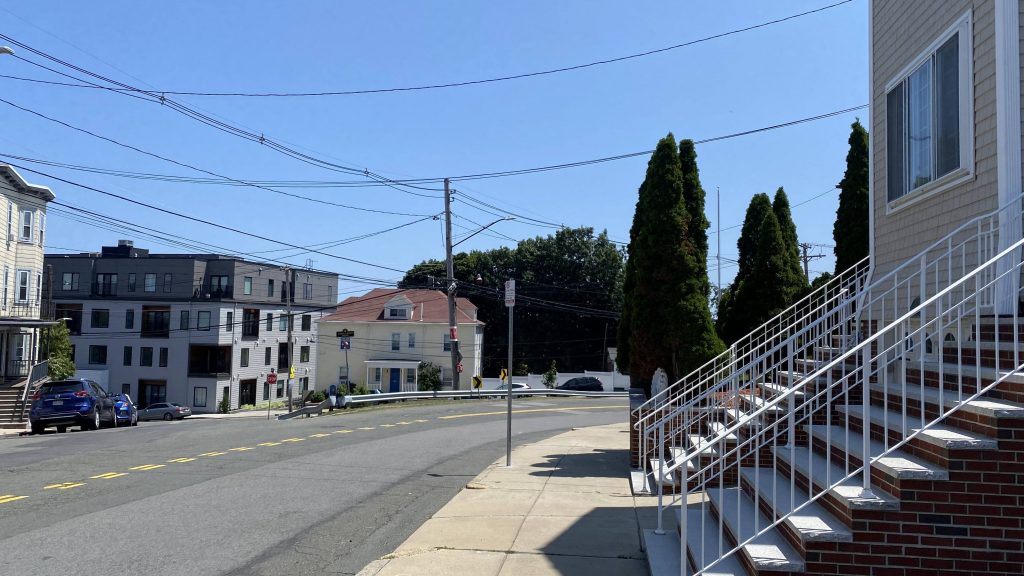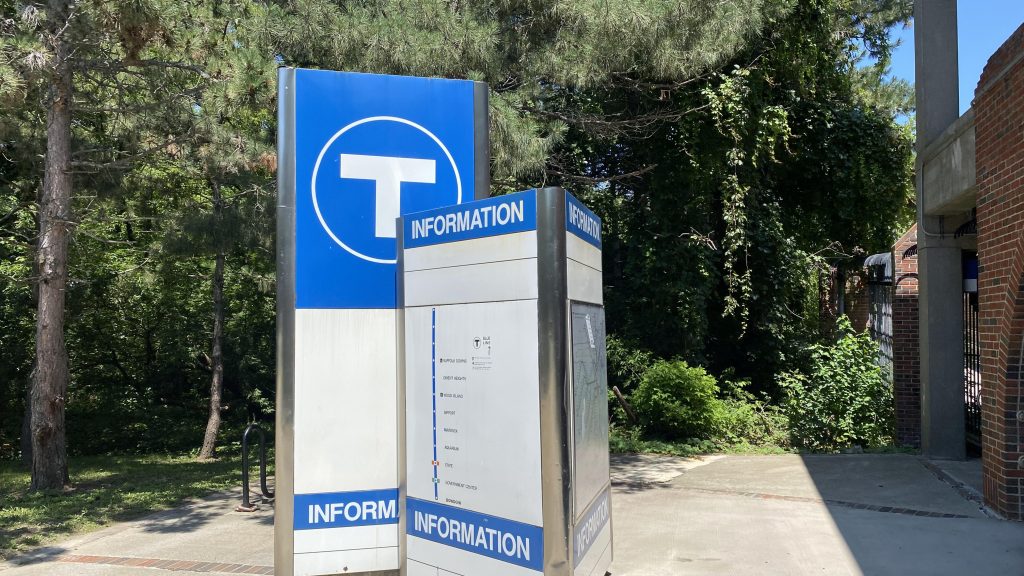 The good: It's a supplement to the Blue Line! With that, it also serves the intermediate stops that the subway otherwise wouldn't. Headways are also alright, being about every 20-30 minutes, except on Sundays (every 50 minutes)

The bad: I hope to GOD you don't have to pay again if you get on in the loop section and need to go past Maverick or Orient Heights! It's probably more MBTA procedures than the fault of the route itself, but still it's annoying. THE DAMN ROADS ARE ALSO A BIT STEEP AND MIGHT BE AN ISSUE FOR DIESELS! JUST GET THE TROLLEYBUSES, NIMBYISM BE FUCKED!

Nearby points of interest: There's a few parks and whatnot in Jeffries Point, along with Maverick Square and Orient Heights. The Madonna Cross is also a nice place to get shots of the city!

Overall, GIVE THIS DAMN ROUTE A TROLLEYBUS OR TWO, MBTA!

Rating: 7/10