The venerable Providence Station, the supplementary piece to Rhode Island's transit core in downtown Providence. What do you hold for today's post, Providence? Well, let's dive into it.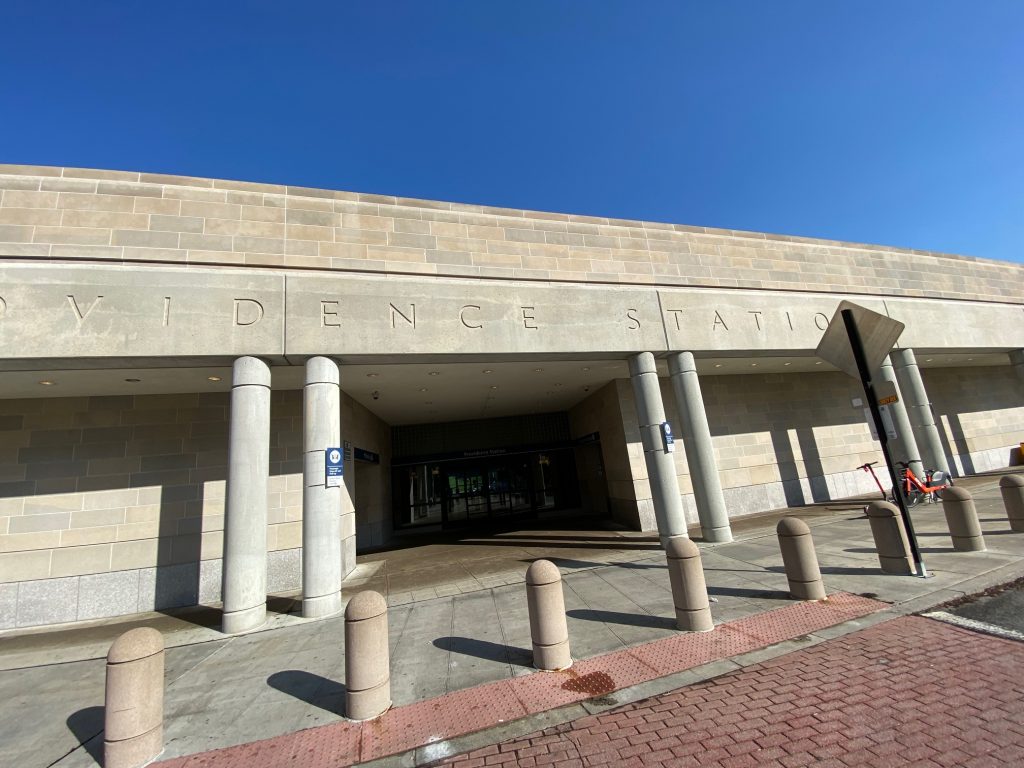 Well, for one it isn't the prettiest station. It's essentially a brutalist slab of concrete with train platforms underneath. But hey, a good station doesn't need to look pretty inherently. Anyways, I digress. This place has two entrances, a north and south entrance. The north entrance is facing the State House and is serviced by RIPTA bus routes 50, 55, 56, and 57, while the less exciting-looking south side is at the end of Exchange Street. This side is serviced by the R Line, 3, 4, 51, 54, 58, 66, and 72. Meanwhile, there's platforms for tracks 1, 2, 3, and 5 down under with services from Amtrak's Northeast Regional and Acela as well as the MBTA Commuter Rail. However, that isn't the only sight you can see from the platform as sometimes you might see a Providence & Worcester train passing through on track 7. As for parking, it's there. I don't know if it's paid though or not, as I didn't bother checking. (It probably isn't)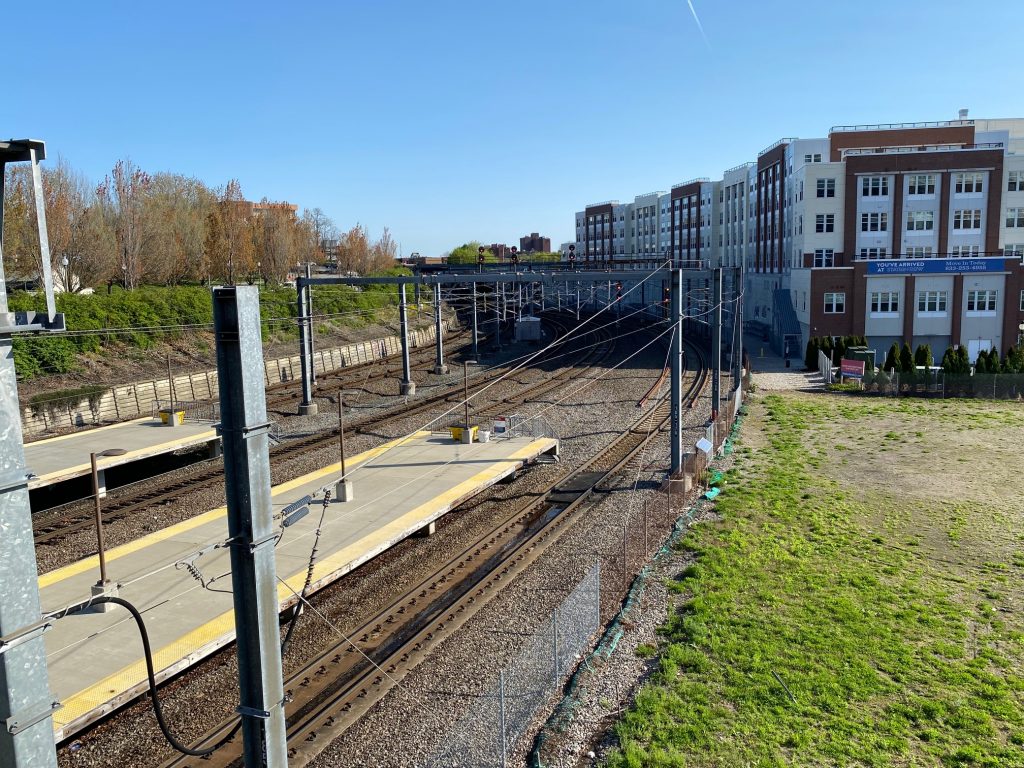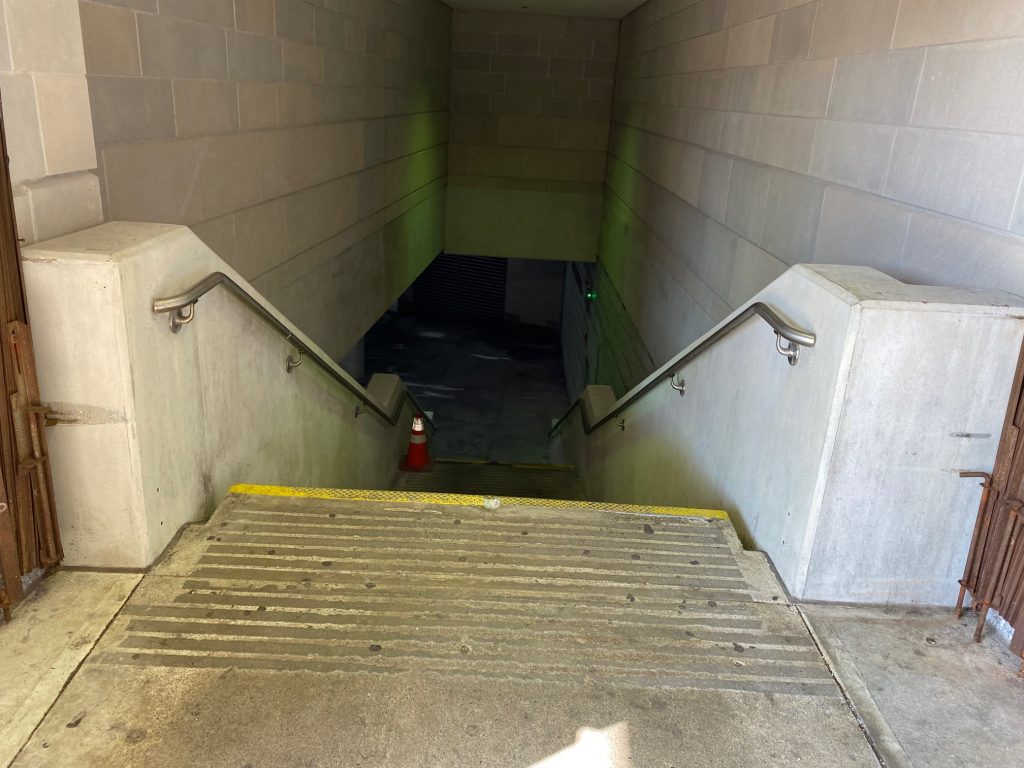 Alright, time for the station itself. It can get a bit crowded during peak hours in the morning and afternoon, and it can also get REALLY busy if there's a convention either in Providence or Boston (e.g. Anime Boston, PAX, or ComiCon). There's an in-house restaurant, Cafe La France, which is quite nice. I heard the food and drinks are nice too, albeit a little on the pricey side, but I'm still going to have to try it some time and edit as necessary. This is also where you would buy your MBTA Commuter Rail tickets. So, if you arrive without a ticket (or the mTicket app), buy it here so you don't incur an avoidable $3 fee. There's also an Amtrak QuikTrak machine to buy tickets or print out e-tickets. Furthermore, there's also the Amtrak information kiosk that usually has at least one person staffed, if you need any further help. Lastly, baggage checks can be done here, and is found next to the vending machines. There's also a small gift shop, Oakwells. Just don't get any water or stuff like that here as it's going to be overpriced. From here, accessing the platforms when the boarding call is made is easy enough, as there's entrances on both sides as well as elevators in the event you need accessibility. Speaking of which, all of the platforms are also full highs (rather than the mini-highs that the MBTA loves retrofitting old stations with).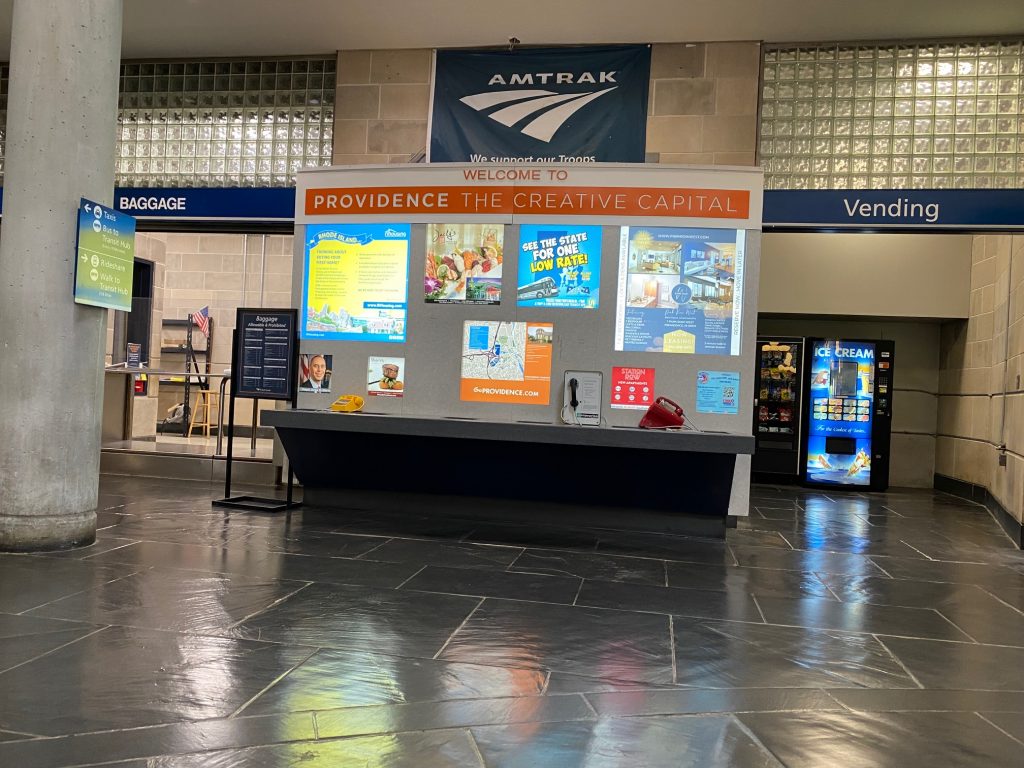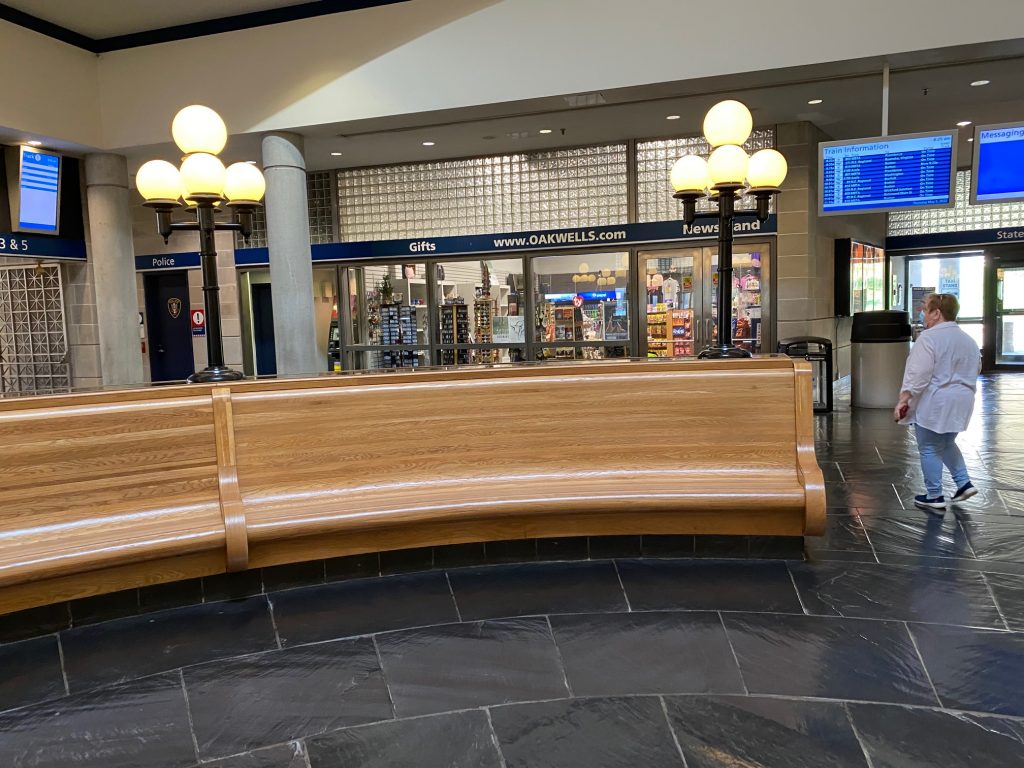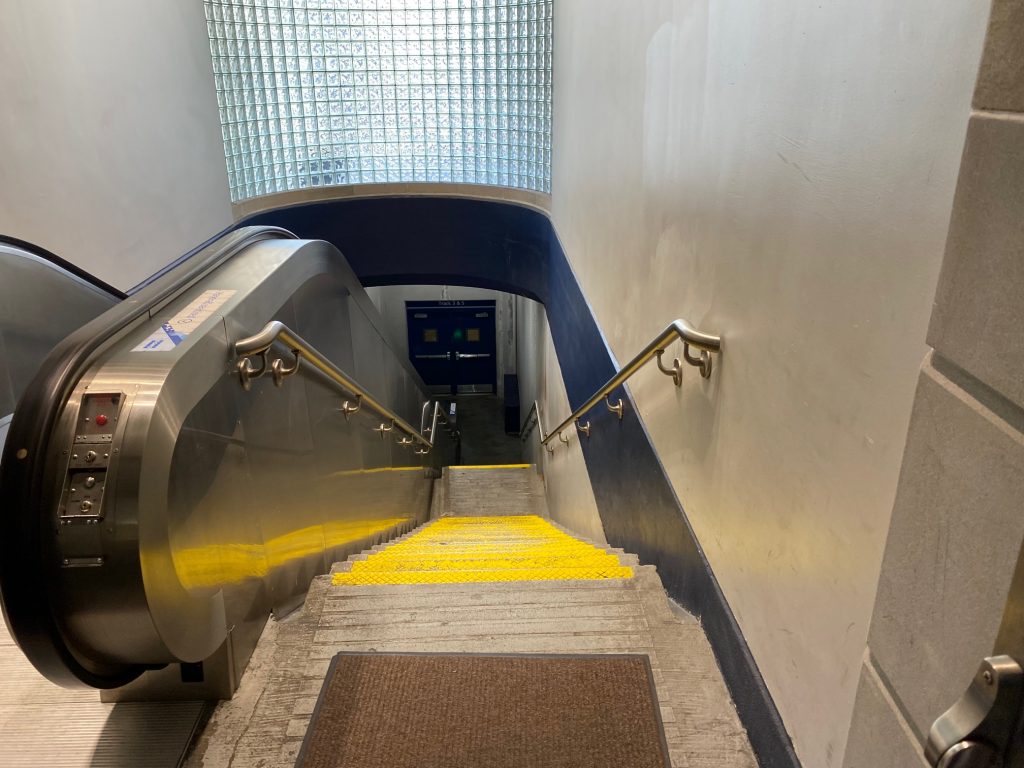 And with that, I've reviewed every MBTA station outside of Massachusetts……..for now. (stay tuned – Pawtucket/Central Falls post coming later this year!)
The good: It packs everything one would need in a small space while still being a major transit hub for Rhode Island.

The bad: It's a little (1/4 mile) out of the way from Kennedy Plaza. If the Dorrance St. Transit Center becomes reality, then it's more out of the way (over half a mile!) and the argument can be made for incorporating it into the Downcity Loop. Also, the fact the northbound bus routes only get a lousy stop that's not even advertised well, is a definite "yikes". Hell, it's hardly even advertised! It can also get quite crowded during rush hour…

Nearby points of interest: Providence Place Mall, for sure. If you need any snacks/quick drinks, there's a CVS here. There's also Kennedy Plaza and bus connections to Oakland Beach, URI, Pawtucket, Roger Williams Park, and Twin River Casino. There's also rail connections to Boston and other areas served by the Providence/Stoughton Line as well as to Connecticut and points south via the Acela and Northeast Regional.

Overall, it's not a bad station. It's got some shortcomings but those are inherent with pretty much any train station. Ridership here is pretty much as you expect: The most used station in RI, and the highest ridership stop on the Commuter Rail outside of the MA-128 ring. My only real complaint has to do with the fact it isn't at Kennedy Plaza directly, although there's not much one can do about that without interfering with the Northeast Corridor. Lastly, why isn't this part of the Downcity Loop? It just feels weird that none of the express routes stop here whatsoever. Yeah it's part of the Downtown Transit Corridor, which I guess is alright, but it just feels weird that the expresses don't touch here.

Transit connections: RIPTA (R Line, 3, 4, 50, 51, 54, 55, 56, 57, 58, 66, 72), Amtrak (Acela, N.E. Regional), MBTA (Providence/Stoughton Line)
Rating: 7/10

Whelp, time to plan a trip for Westerly and Kingston/URI.