Alrighty, Framingham! Framingham, in several ways, is like Stamford in that it divides the Worcester Line into an inner and outer zone. However, this only comes in during peak hours, where some trains express through the inner line or short-turn at Framingham. So, here we go.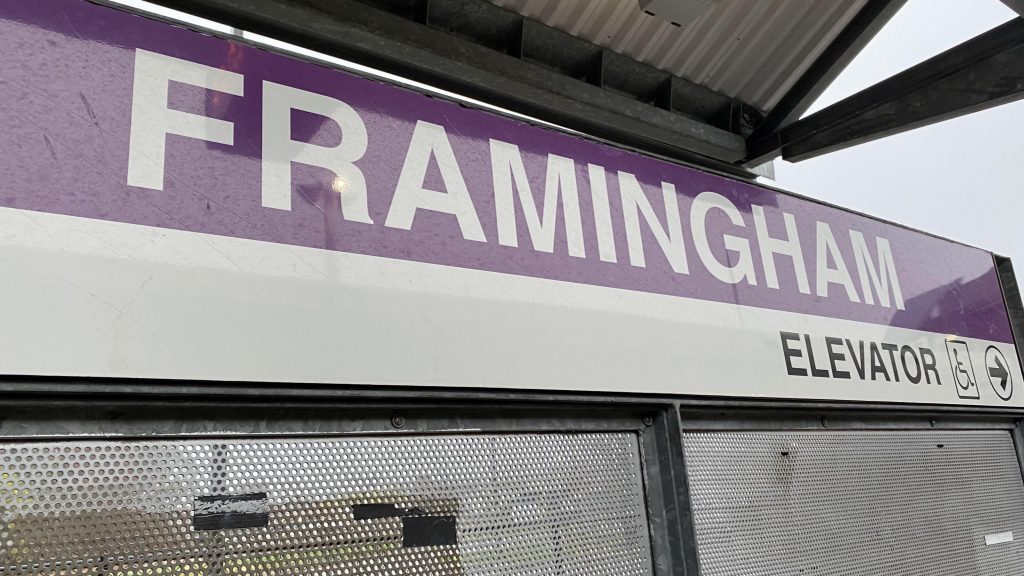 So, first thing to note is there's a mini-high here! Furthermore, you have "BEEP! BEEP! BEEP! BEEP!" as trains sit at the station. Would it kill them to have "TRAIN APPROACHING, PLEASE REMAIN BEHIND THE YELLOW LINE!" instead like on the NEC? Alright, whatever, you got some benches, wastebaskets, etc., etc., and a footbridge. There's also an elevator (WHICH BROKE AFTER I LEFT!!!), which unfortunately was a hot mess. That's probably because of the Marathon passing and this station being a front-row seat. Furthermore, since there's a CSX yard nearby, you can also get some action on that front here too. Oh yeah, Amtrak stops here once a day in each direction. Receive-only towards Chicago and discharge-only towards Boston, however.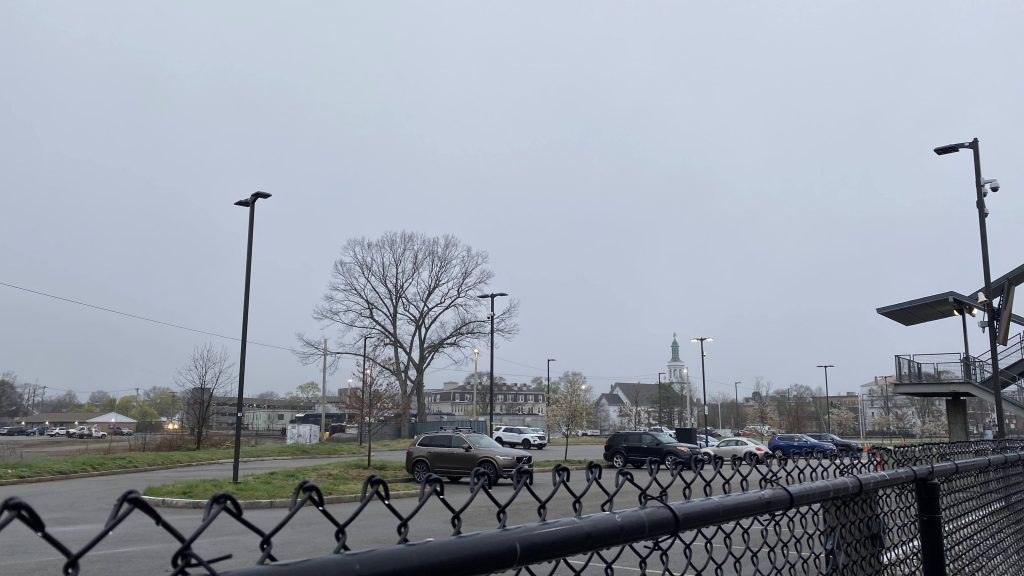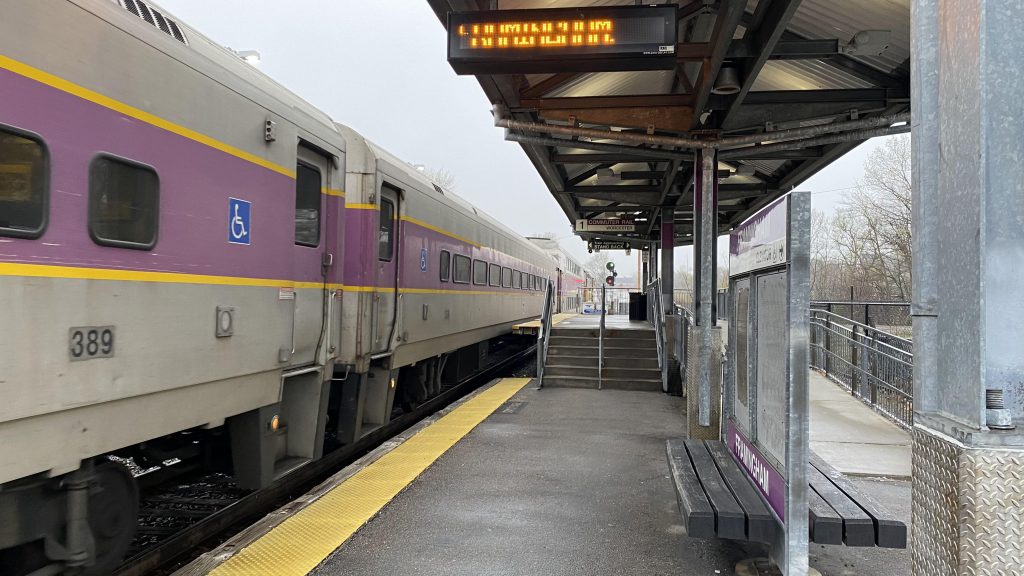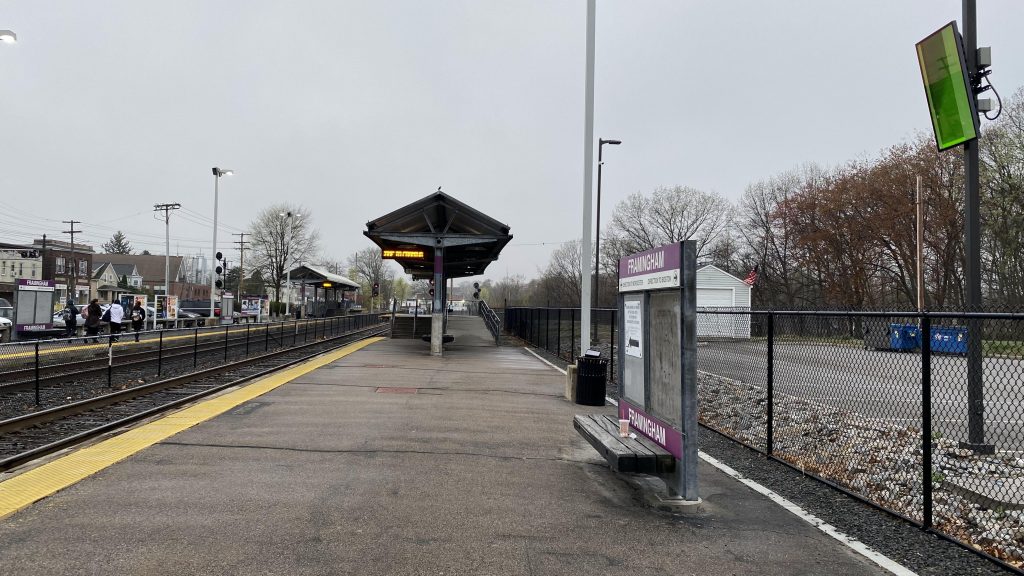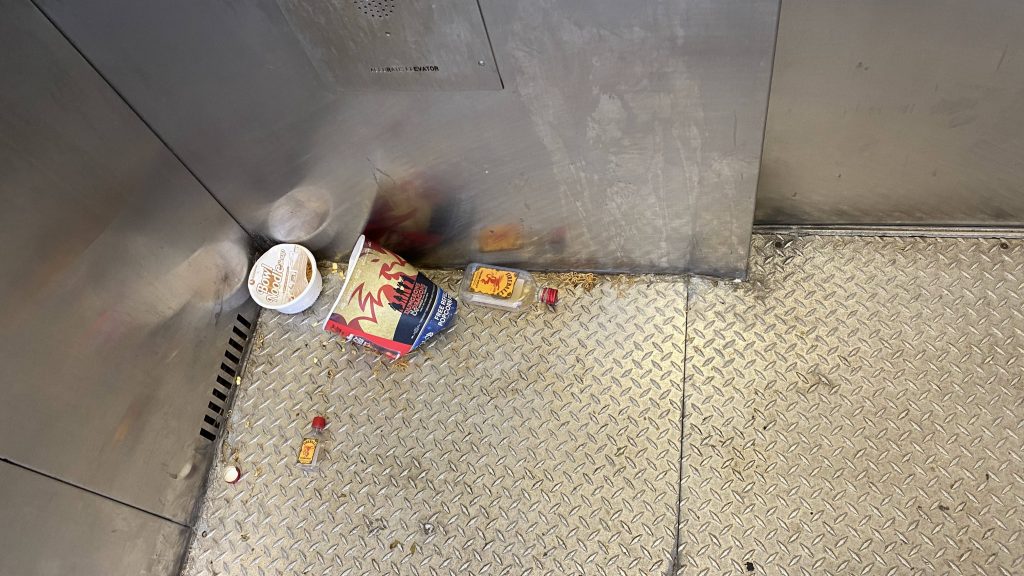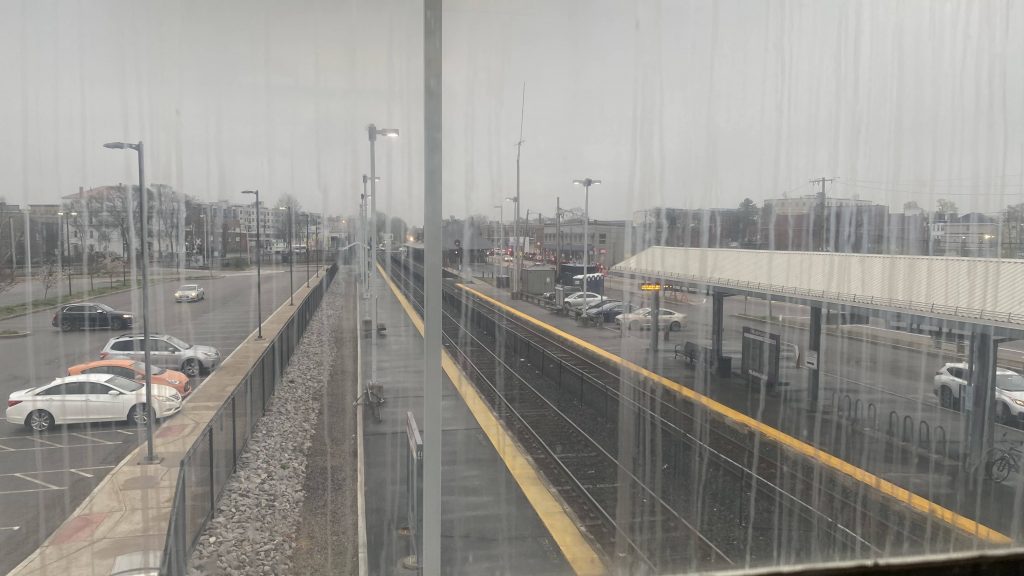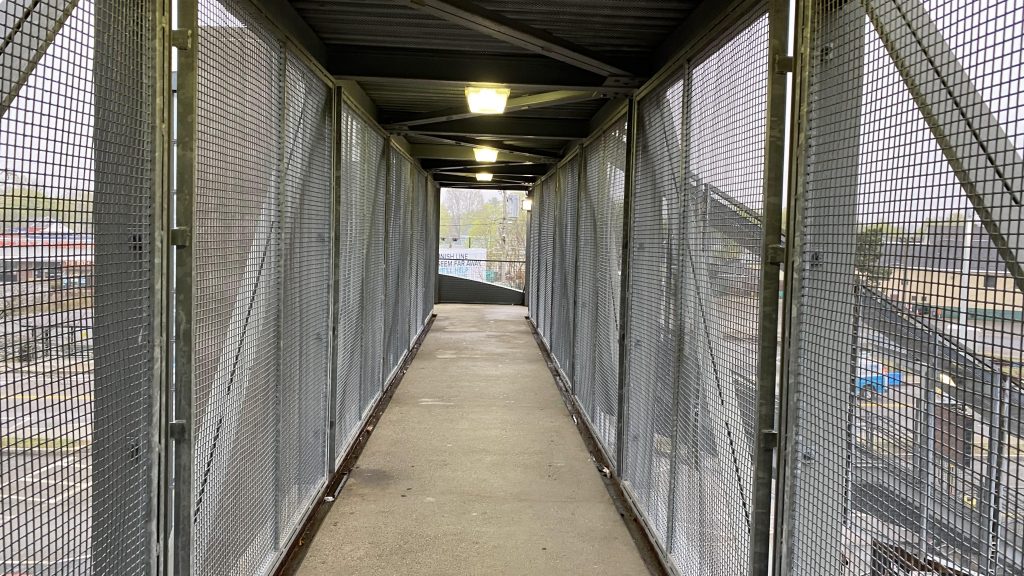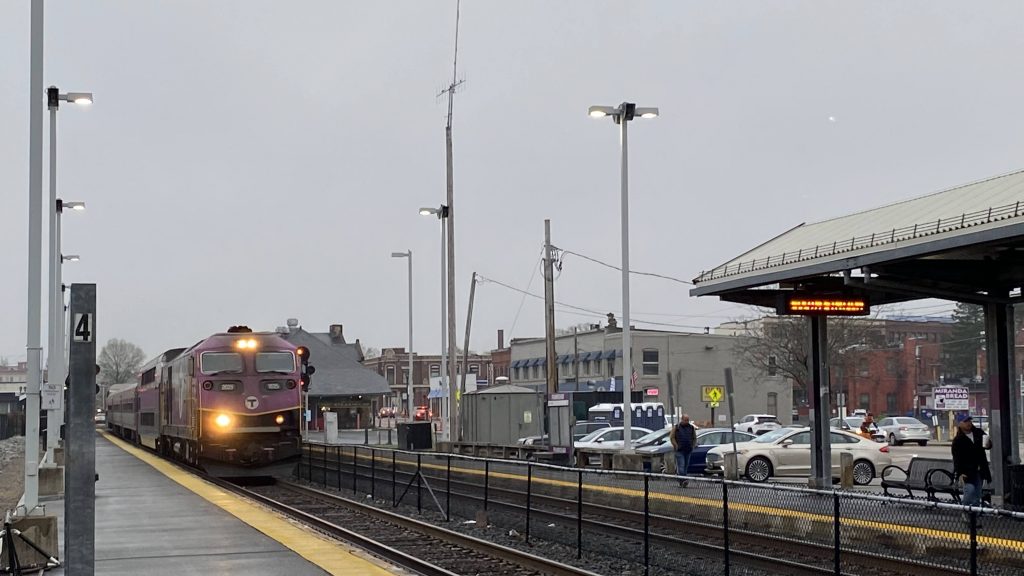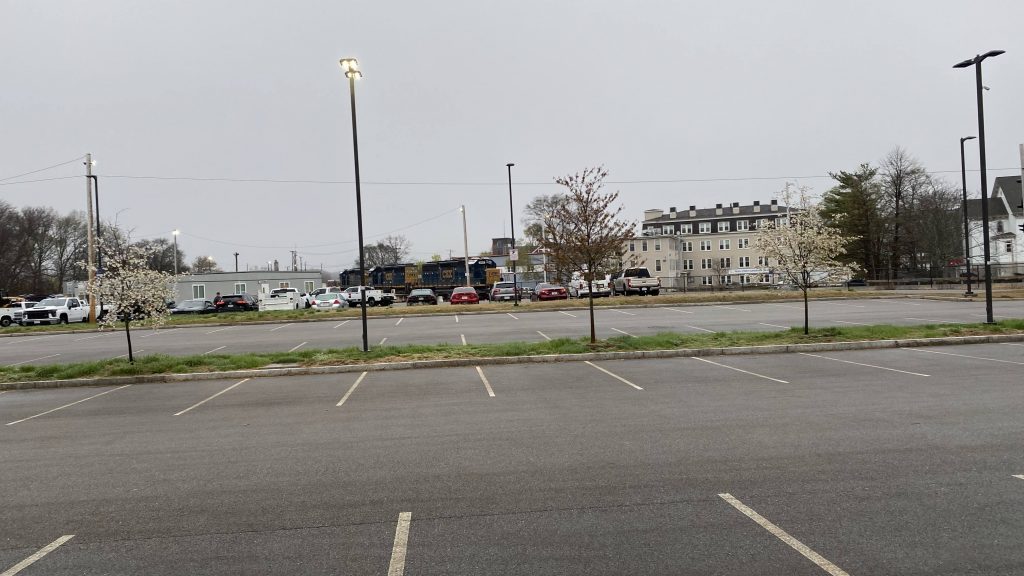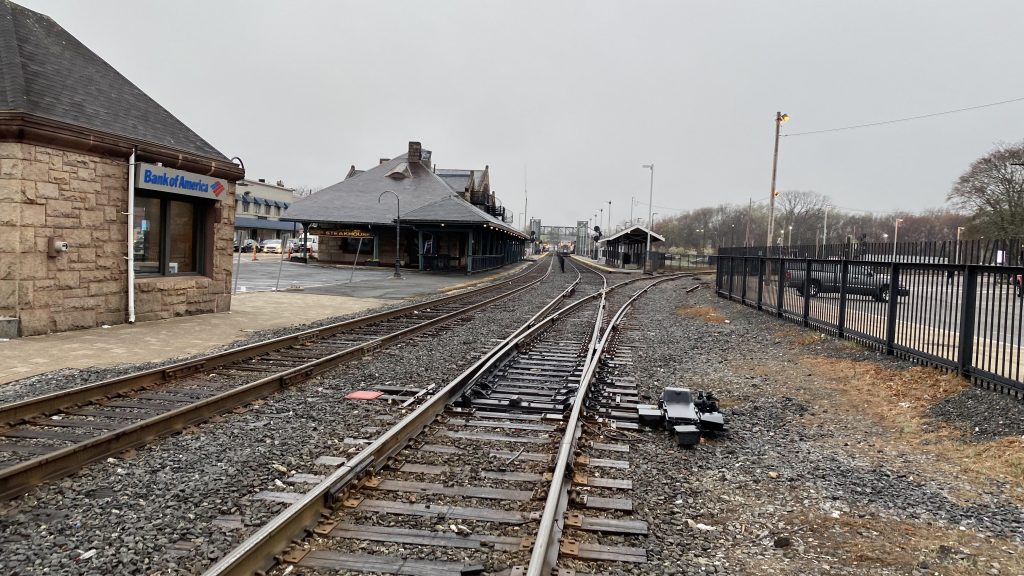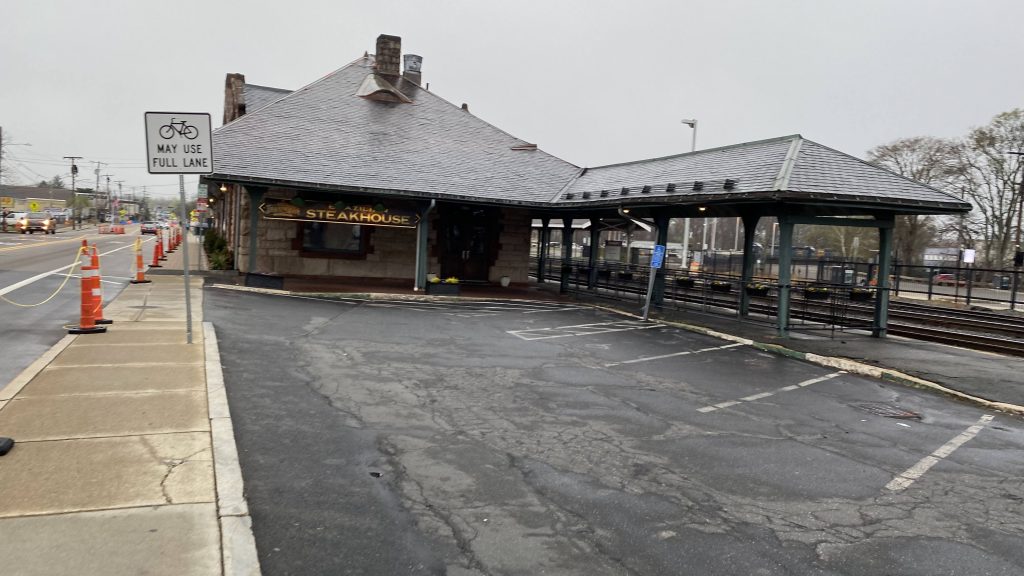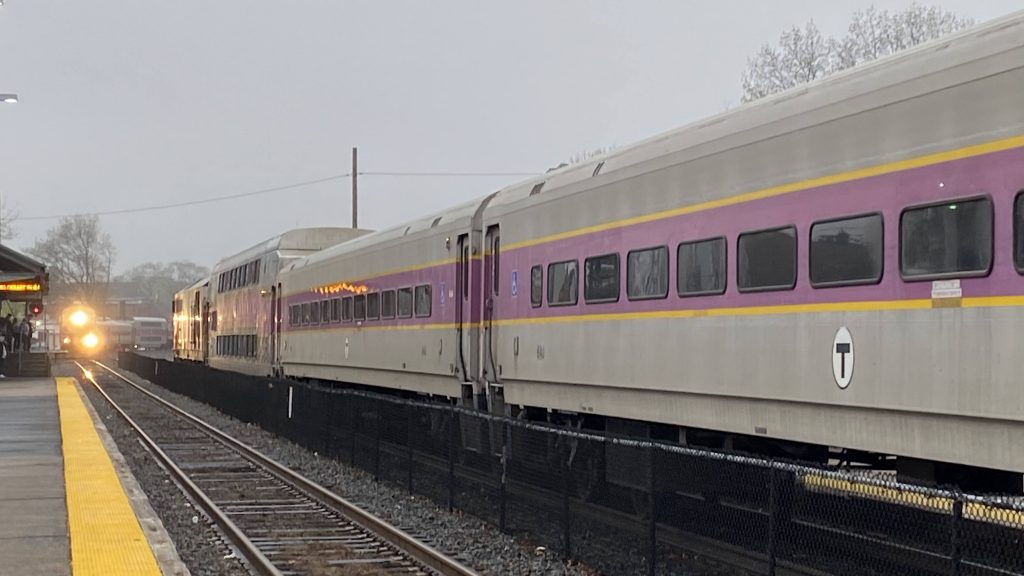 So, there's also plenty of parking, and the MetroWest Regional Transportation Authority stops here as well! In fact, they even have a caboose (converted into an office space!) located in the aptly-named banana lot. However, since it's Patriots Day, MWRTA wasn't operating.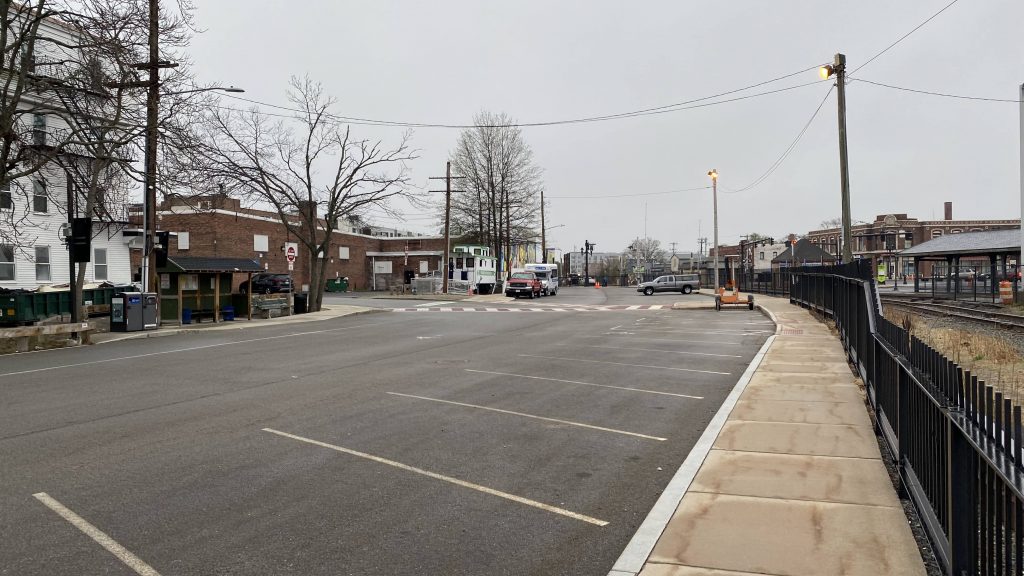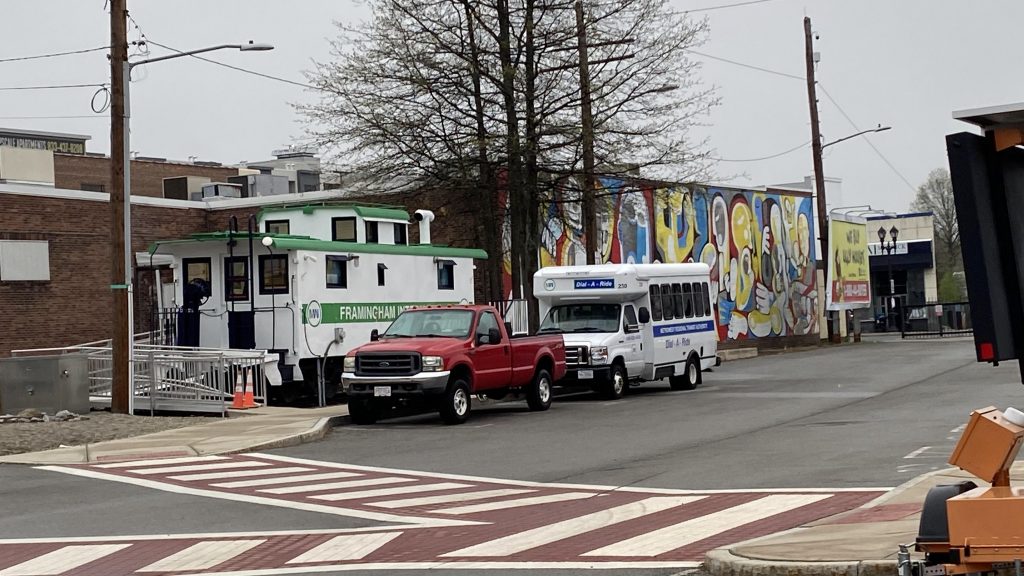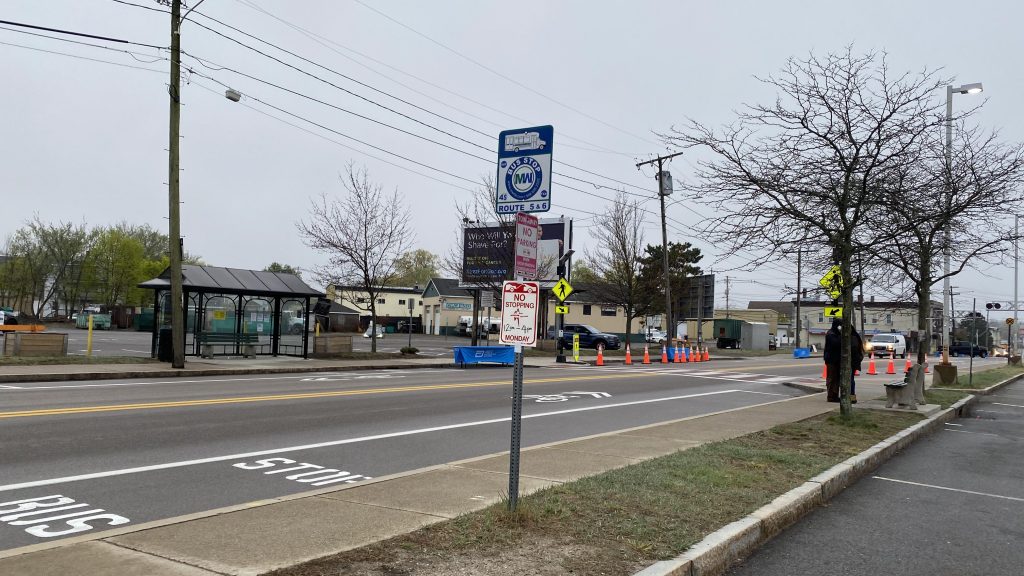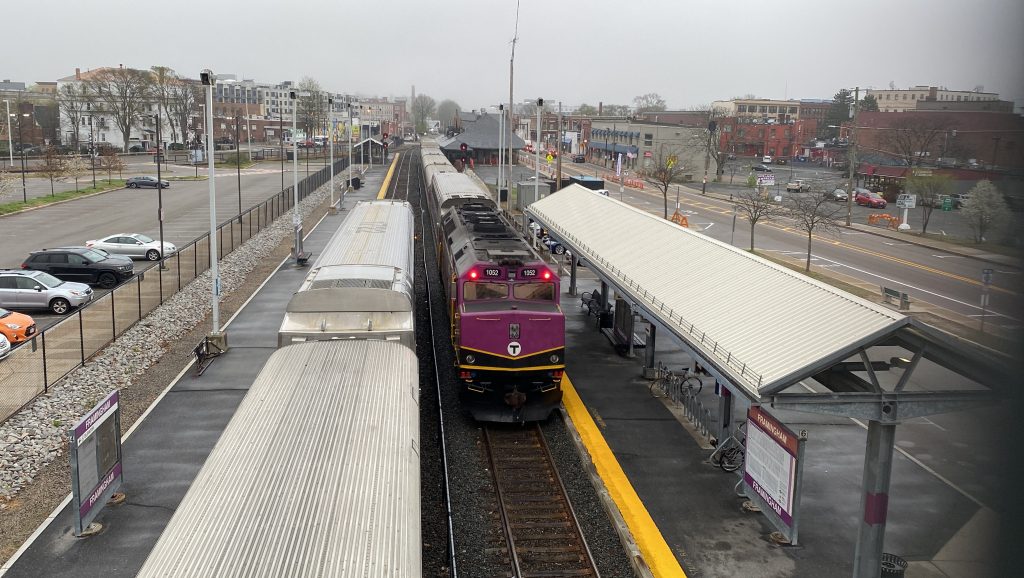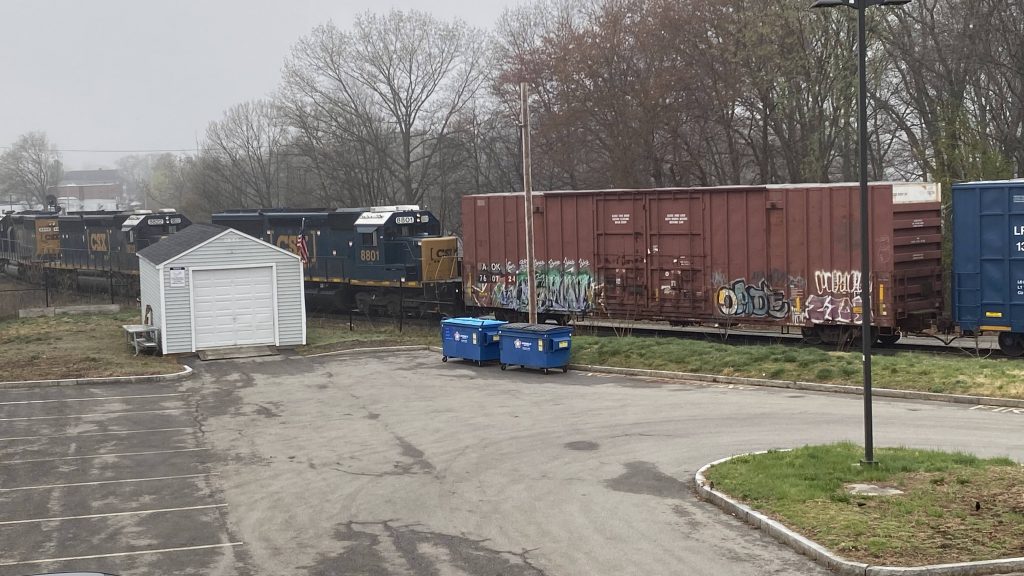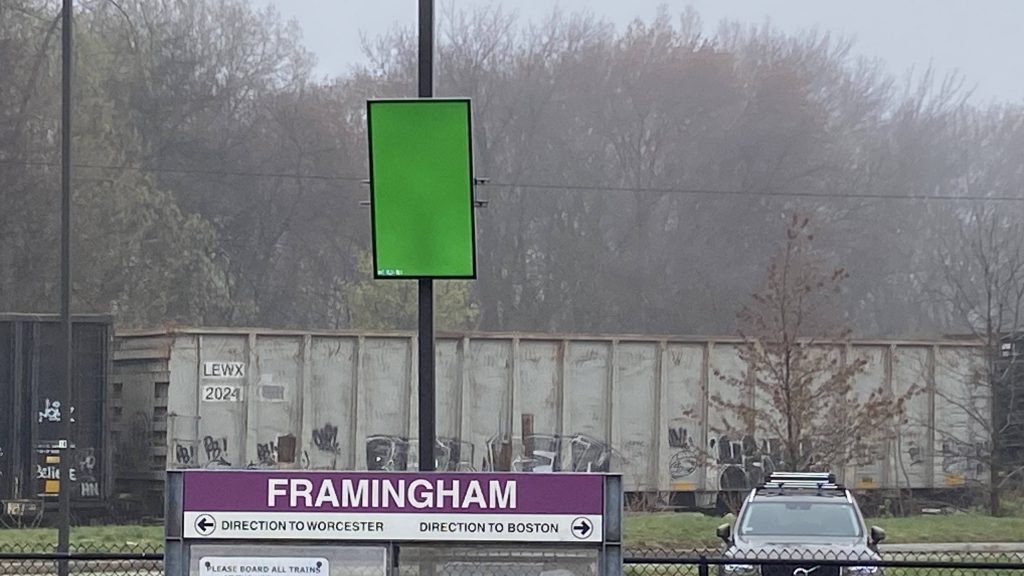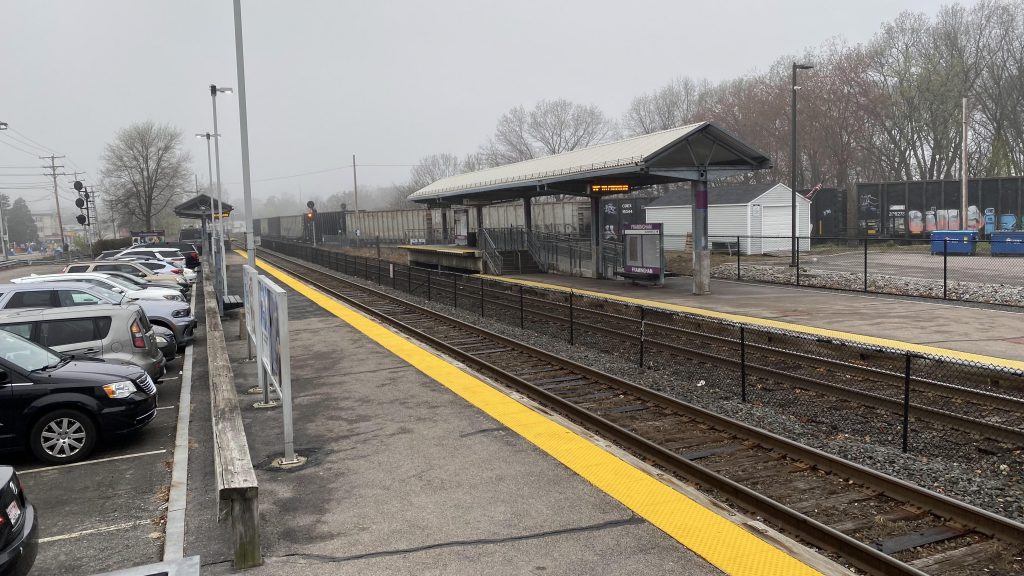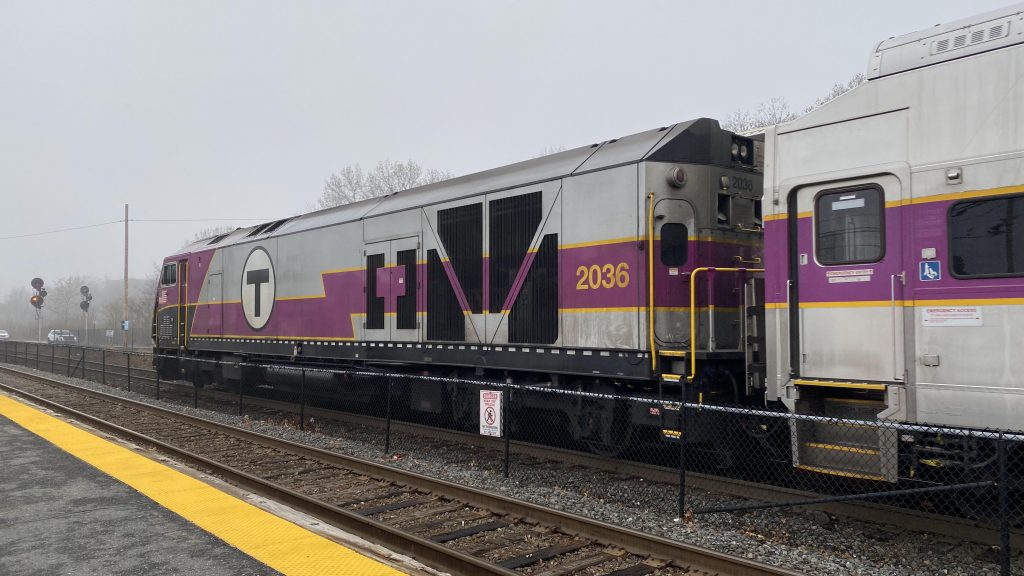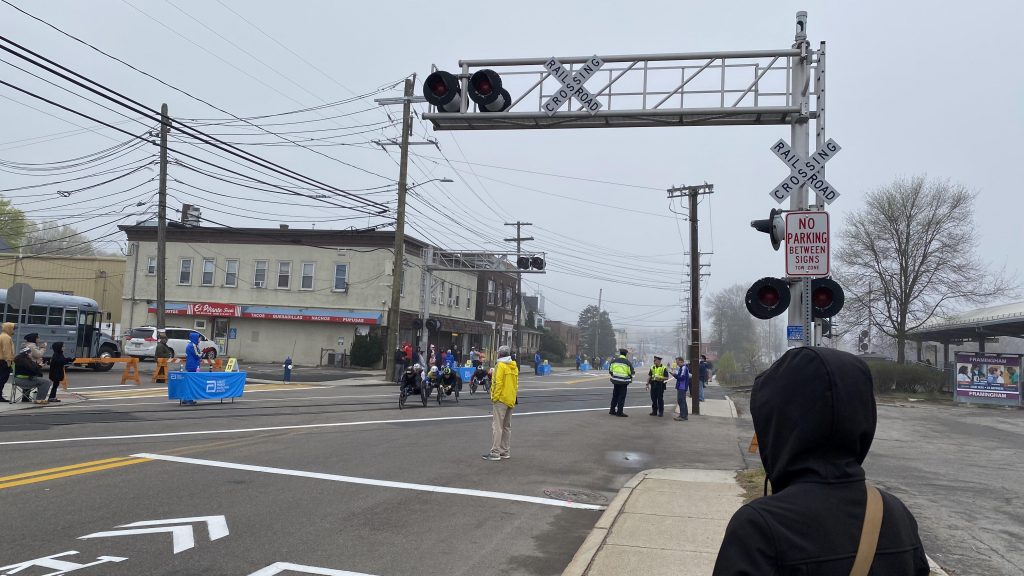 The good: It's in downtown Framingham! And, it's even in a walkable area, has Amtrak service (albeit VERY limited), and even has a few short-turns from here to South Station. Also, I seriously dig the MWRTA caboose, it adds a bit of character not found in other stations out here. Like, where's the GATRA caboose in Mansfield or the RIPTA one in Pawtucket?!

The bad: Really? Mini-highs still? Well, it at least makes some sense out here given heavy freight activity, but wouldn't gauntlet tracks work? Also, the elevators are probably on the lesser reliable side given they crapped out today during the Boston Marathon.

Nearby points of interest: Well, the station building houses a steakhouse, and there's a few parks nearby. Furthermore, it's in the downtown area, and if you're a railfan it's a pretty good place to railfan CSX.

Transit connections: Amtrak (Lake Shore Ltd.), Commuter Rail (Worcester Line), MWRTA (1, 2, 3, 4, 5, 6, 7, 9, 15)

Overall, I really like this station. Darn, I really need to come out here more often for railfanning purposes (especially for CSX!). Only way it'd be better is if MWRTA had an indoor waiting area with restrooms for commuters and Amtrak passengers. But, as-is, it's probably one of the better stations on the line.

Rating: 7.5/10